Scotland Day 1 & 2 — Inverness to Skye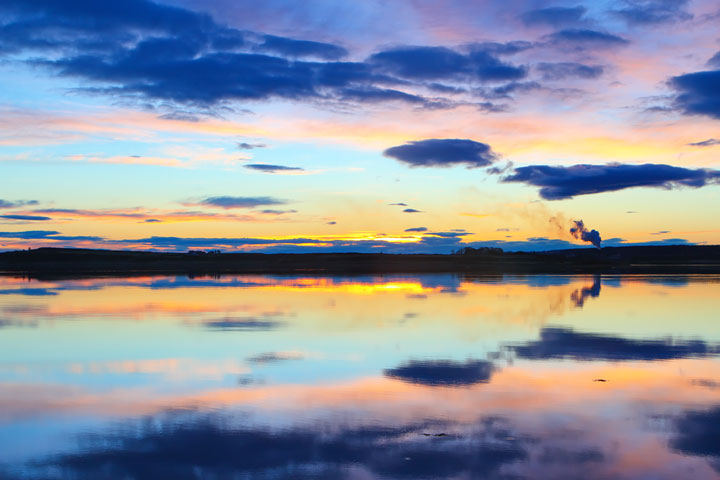 Good morning from Scotland! We've just returned home from our 15 day trip through Scotland, London, and Paris, and I can't wait to tell you all about it! Over the next few weeks I'll be recapping and sharing everything with you here: where we went, where we stayed, and especially what we ate! :)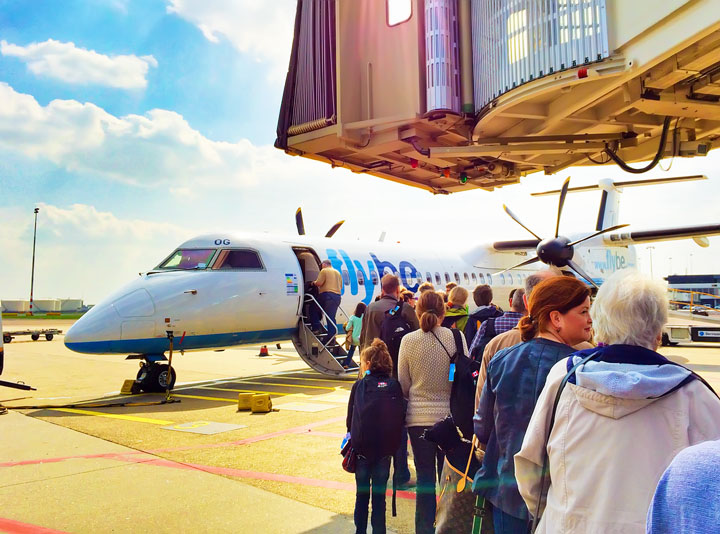 We dropped Miley and Howie off with my mom and dad where they got to chase squirrels, lizards, and sleep in the bed every night. Our flight was from Atlanta with a quick layover in Amsterdam and then on to Inverness, Scotland. Kevin was stressing the entire eight-and-a-half hour flight because we only had a short one-hour layover in Amsterdam, and we didn't have a boarding pass for our next flight on the small airline, Flybe. We'd have to get off the first plane, possibly go through customs or passport control, make our way through the large Amsterdam airport, find our next gate, get our boarding passes, and get to the gate in less than an hour. We were told there was a strict policy of the doors closing 15 minutes prior to takeoff. To make things even more stressful, there's only one flight out of Amsterdam to Inverness per day, so if we missed this flight, we'd be stuck there until the next day, missing this first part of our itinerary in Scotland, which was Loch Ness, and something Kevin was really looking forward to.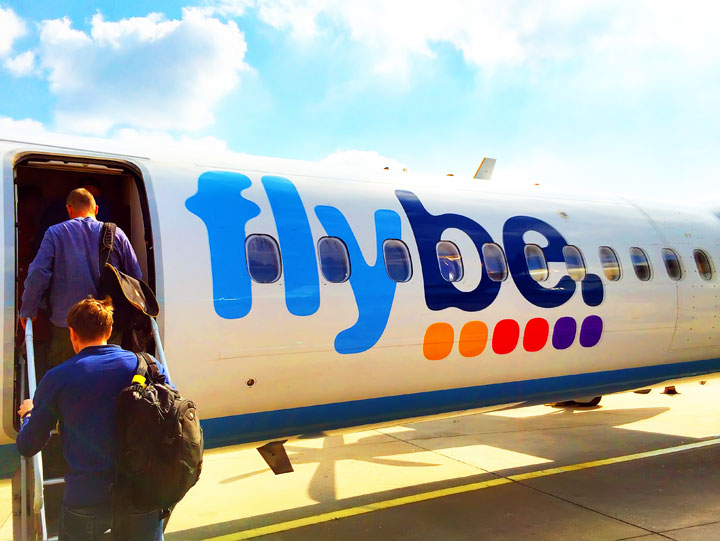 Fortunately, we were able to make it to the ticket counter with a little time to spare, and even though we still had a bit further to go to get to the gate, we felt pretty good on time. But just as we started to relax, the agent tells us that they can't find Kevin's ticket. They found mine immediately, but Kevin's was not showing in the system. The agent was very nice, made a call, but then all we could do was wait. It wasn't like she was working on her computer trying to find it, we just felt helpless standing there! But fortunately once again, with just a few minutes to spare, they found Kevin's ticket and we were on our way. We were even at the gate about 5 minutes before they started boarding. We hopped on our colorful little prop plane and headed for Scotland!
In hindsight, Kevin thinks it might've been safer to book a direct flight to Edinburgh, then drive north three hours from Edinburgh to Inverness, but it just seemed like a lot of back-tracking to drive north, then south, then south again past Edinburgh. The way we planned was to start at the very top in Inverness, then work our way down to Edinburgh then onto Newcastle to take the train to London.  Plus we would not have felt like driving after that long flight, especially in a big city and Kevin's first experience driving on the other side of the road, and it would've been dark before we got to Inverness, and we would've missed out on our first night in Inverness. Which is why he picked the other way in the first place. So I'm glad it all worked out! :)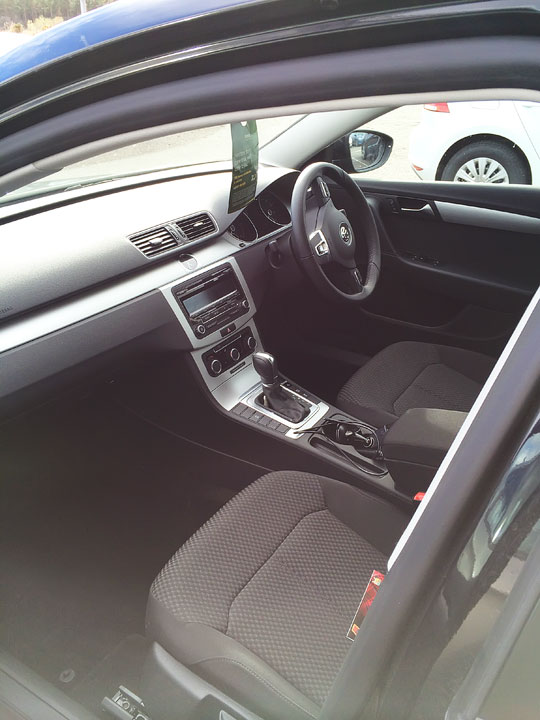 I'm very pleased to report that Kevin did awesome driving on the opposite side of the road! He handled the maze of roundabouts like a pro. We drove from the countryside with roads (more like paths) only big enough for one car, where you'd have to pull over to the side of the road to let a car coming from the opposite direction pass, to big cities with 8-lane roundabouts as interstate exits. He was a natural. :) (However, we are never, ever driving here!)
Before we left, we downloaded Scotland maps to our GPS and brought it with us to help navigate while driving. However we quickly learned that most Scottish addresses don't have street names, let alone street numbers, so we often had to either use the internet on my phone to lookup the GPS coordinates and use those, or just find the general location on the GPS's map and use that as our destination. There were lots of street signs though, and the roads were well marked, so fortunately Scotland was pretty easy to navigate! :)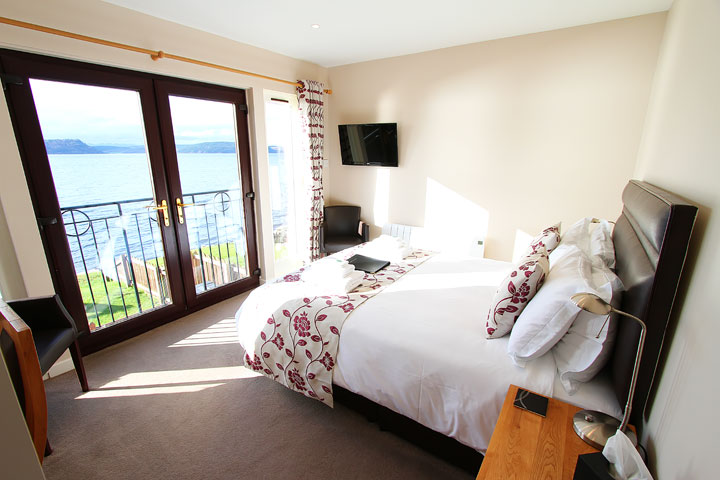 Our first destination was the Beach Cottage B&B in Inverness, Scotland. This place was gorgeous!! This was our view from the Moray Room. The B&B sits right at the tip of a cape on the shores of the Moray Firth, so you get both sunrise and sunset views over the water.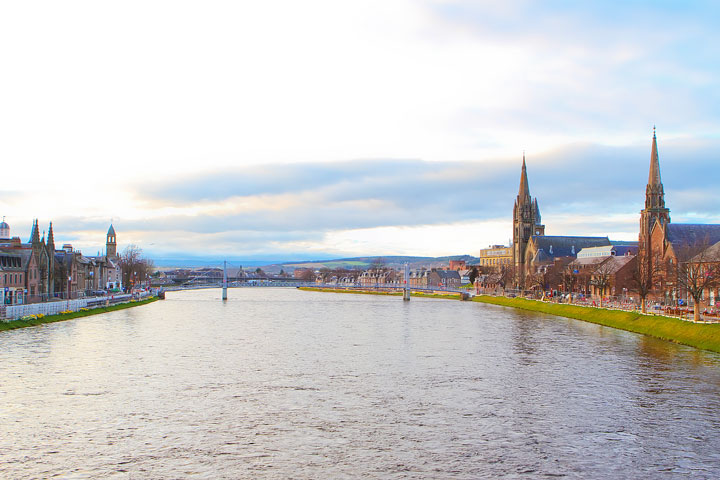 The B&B is only a 10 minute drive from Inverness city center, so after we settled in we headed to the city for dinner. If you're interested, I'll be doing a separate post of "Everything I Ate In Scotland." Stay tuned!! :)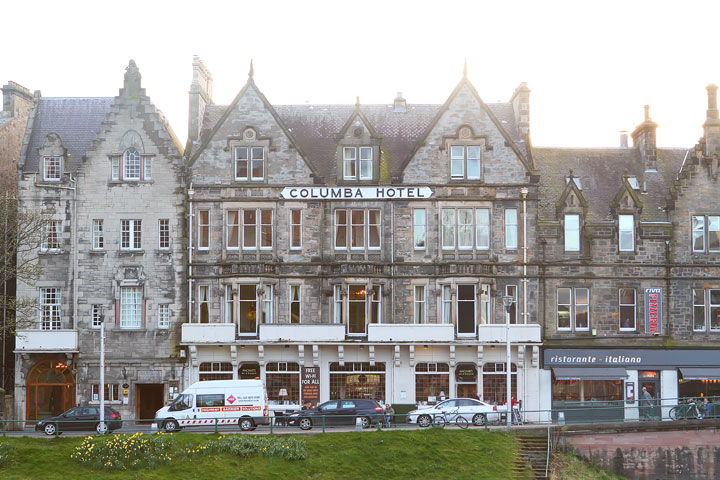 Loved the architecture in the city!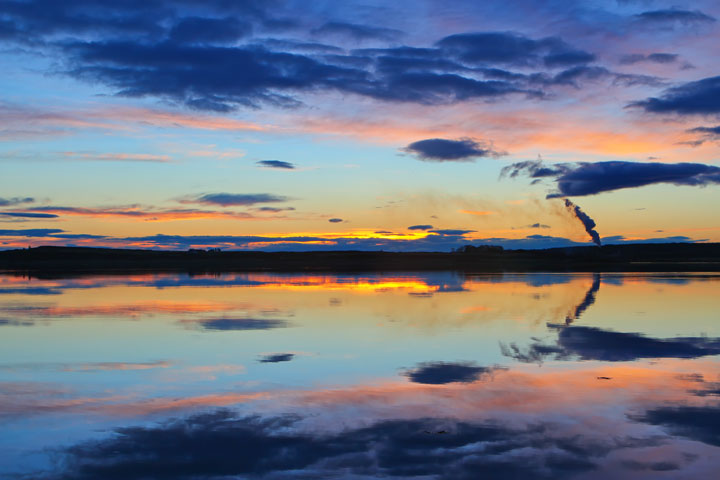 This was our sunrise view the next morning from our B&B.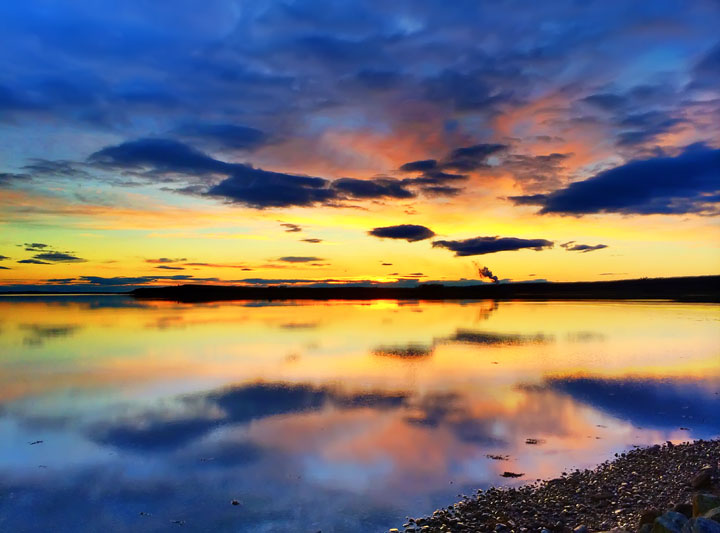 It was seriously so secluded and peaceful out here. The next closest thing to the cottage is a mile away, so you have the whole beach to yourself.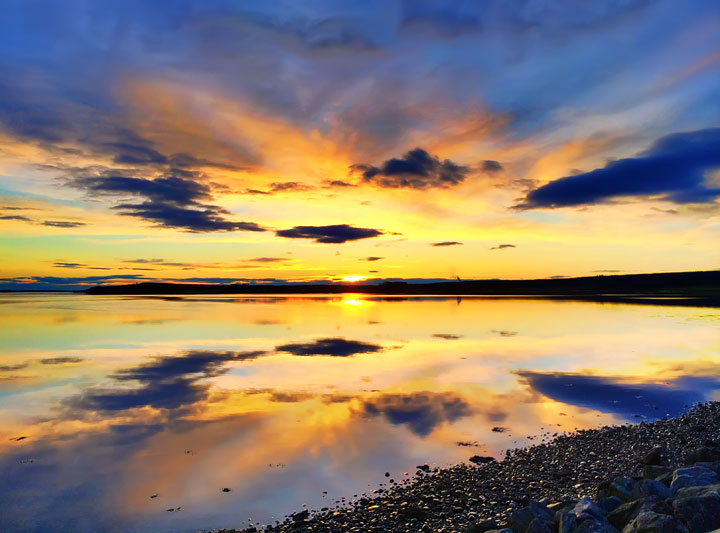 Loved taking a morning walk on the beach and watching the sunrise in Scotland.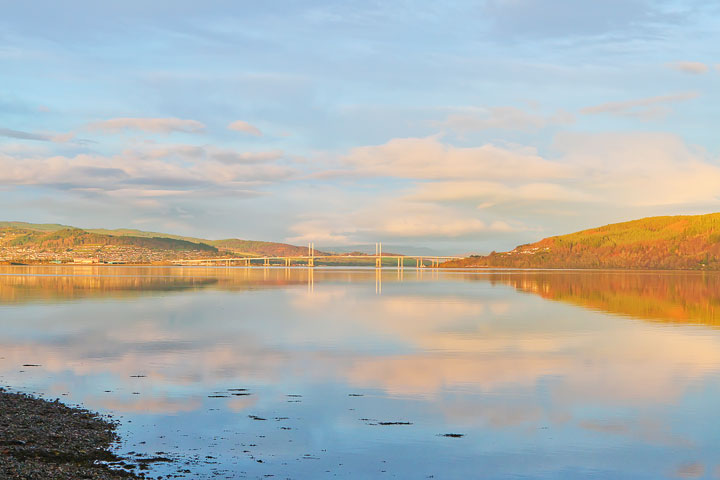 This is the view on the other side of the cottage, where the sun sets at night.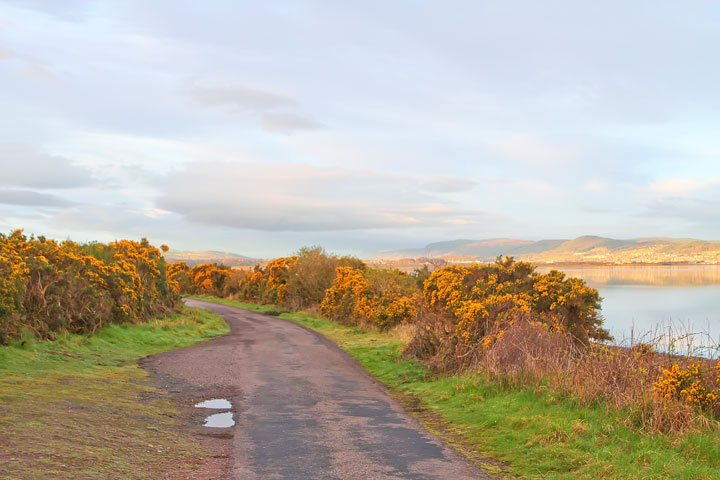 After breakfast we packed up and set out for our Loch Ness Cruise and Urquhart Castle tour!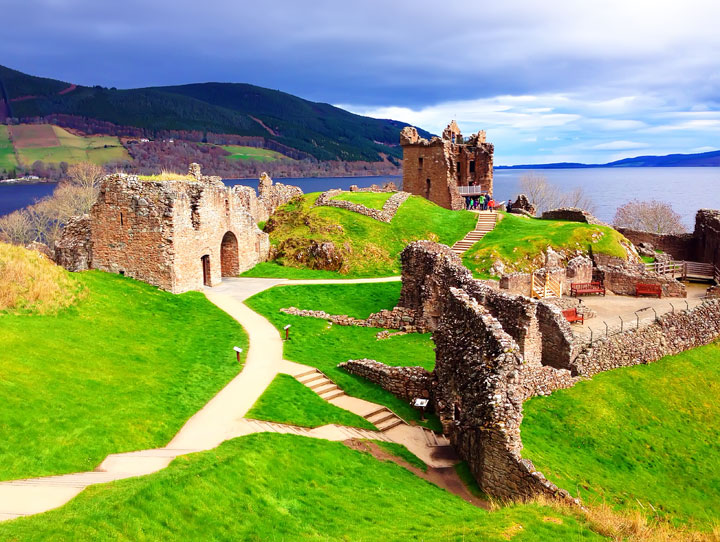 Urquhart Castle sits right on the shores of Loch Ness. The castle is in ruins now, but there were signs, maps, and images all over depicting what the castle would've looked like in its day, and detailing what each building was used for.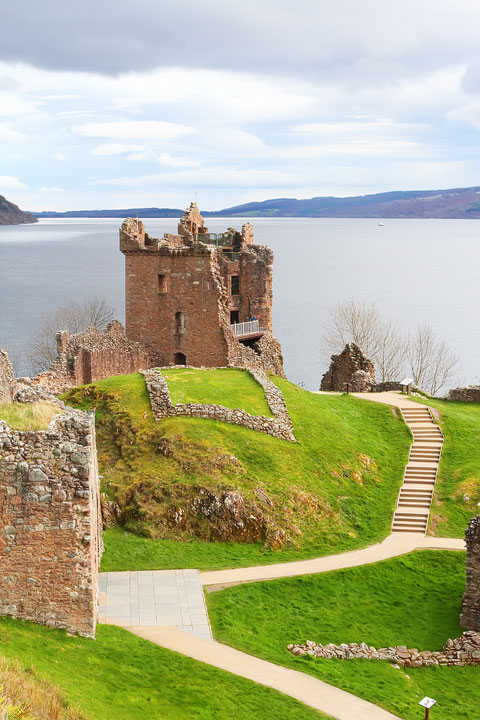 You could still explore some of the buildings, like the one above. You could go down to the cellar or climb the narrow, spiral stone staircase all the way up to the roof for views of Loch Ness.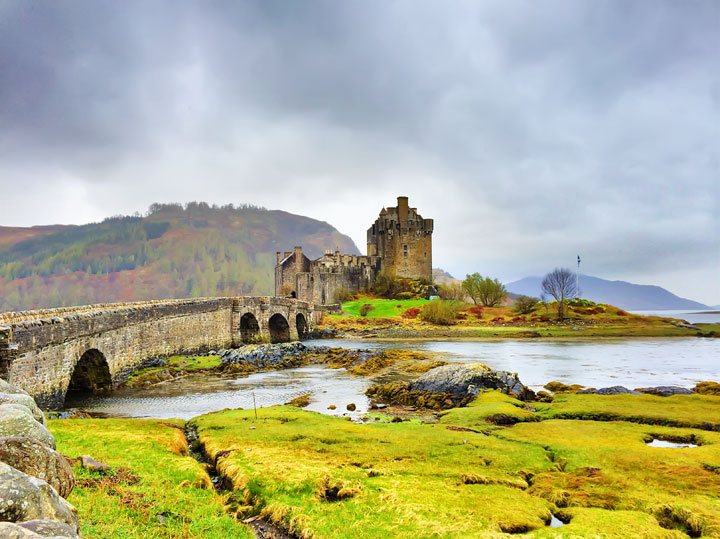 That afternoon we made our way west to the Isle of Skye, where we'd be spending the evening. Along the way we stopped at the picturesque Eilean Donan Castle.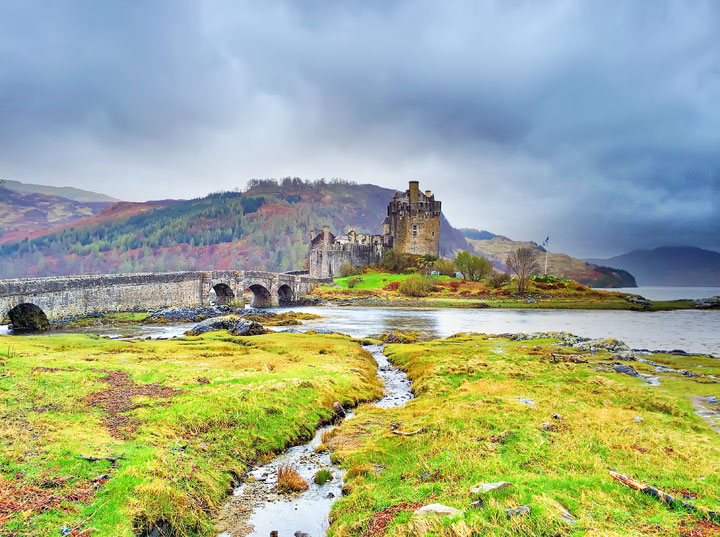 The castle and grounds were lovely. On a nicer day, you could walk the short path along the loch to the village of Dornie.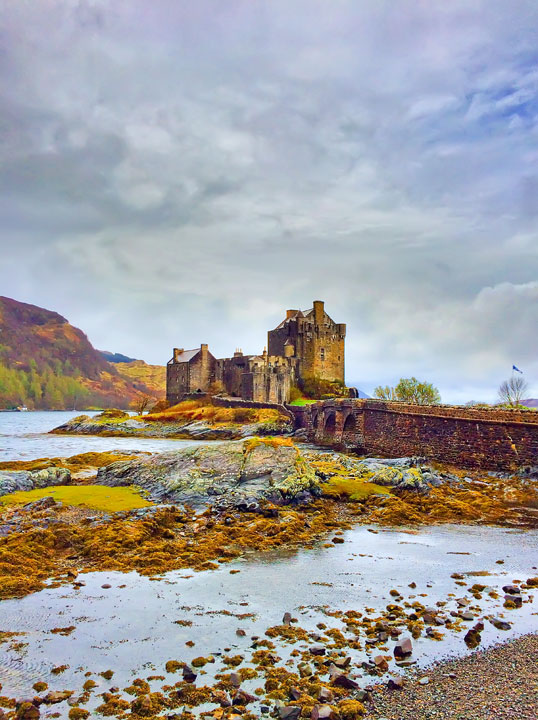 I've always heard about the unpredictability of Scottish weather, but you guys. I have never, ever experienced such torrential winds anywhere in my entire life! I am from Alabama and have been through hurricanes and tornadoes, but I have never experienced winds this strong! It was unbelievable. They would literally knock a grown man over.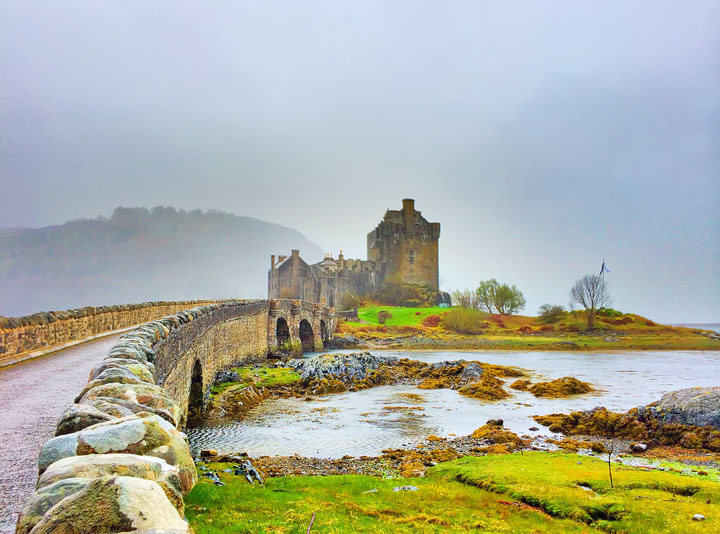 Since it was so windy, we decided to explore inside the castle, which was neat — and a very nice refuge from the wind!! :)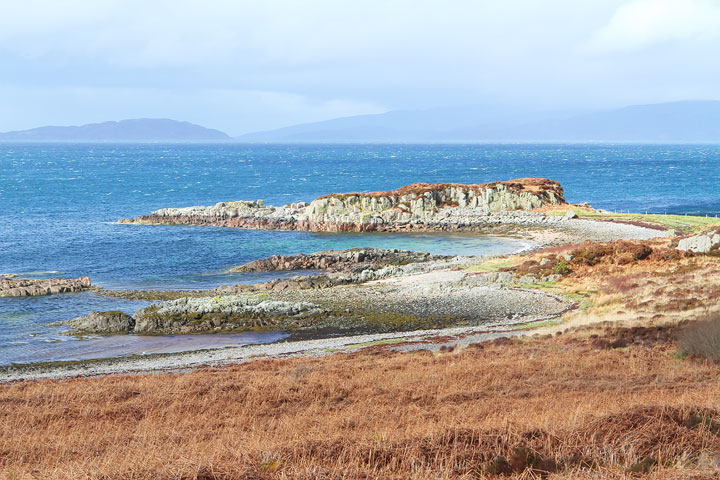 Of course, just a few miles down the road, the sun was shining with barely a cloud in the sky. It was still pretty windy though! :)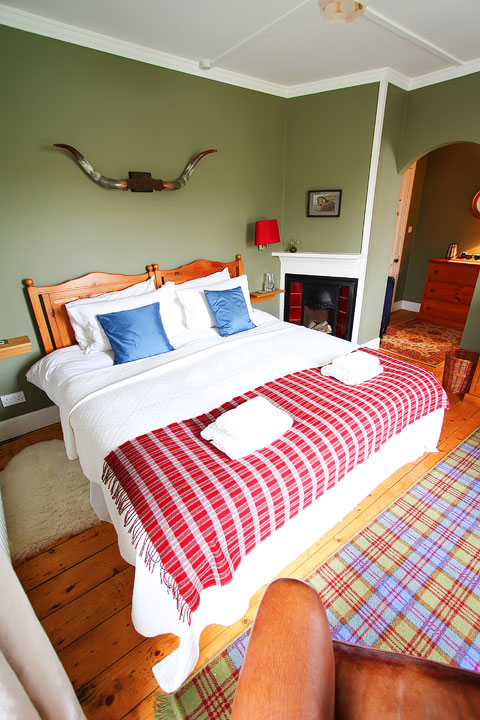 We made it to our home for the night, the Wilmar Bed & Breakfast at Carbost on the Isle of Skye. These were our beautiful accommodations in The Edinburgh Room.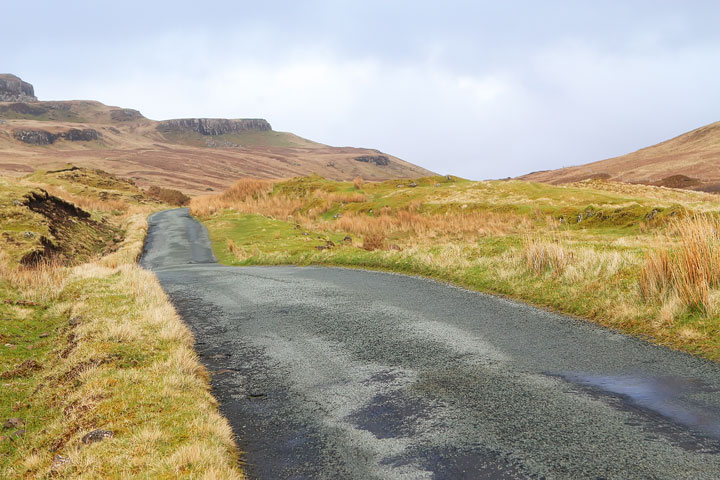 After settling in, we decided to go for a hike and watch the sunset at Talisker Bay. Here is an example of the type of one-way roads I was talking about earlier that we drove on for a lot of the trip!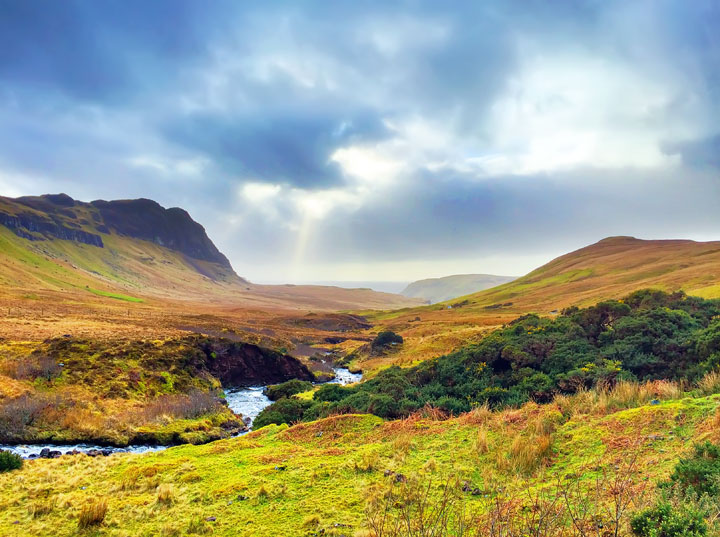 Gorgeous, quiet views.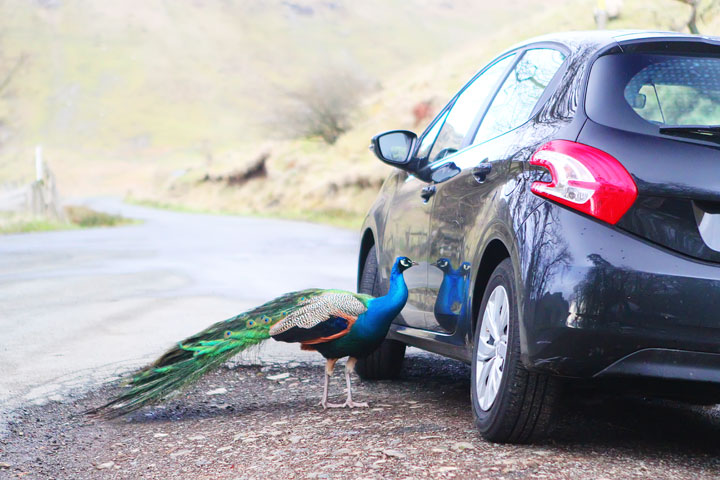 When we got to the small pull-off where we parked for the Talisker Bay hike, we found this funny little peacock completely obsessed with his reflection in the car in front of us! :) He circled the car several times admiring himself and trying to figure out how to get inside the reflection, lol!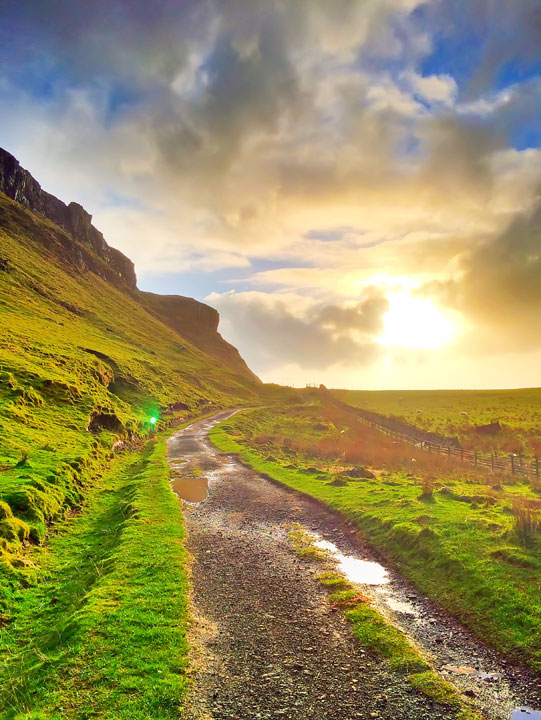 It's about a 2 mile / 40 minute easy walk from the car park to the beach, with gorgeous views along the way.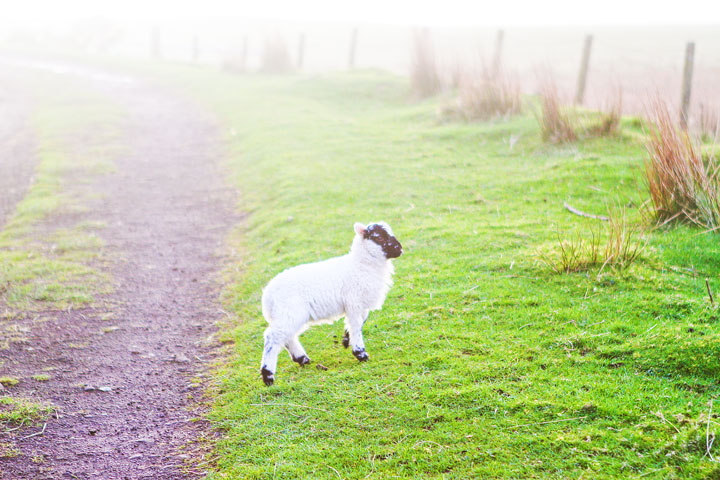 There were sheep everywhere just freely roaming along the path. We saw several sweet little baby lambs.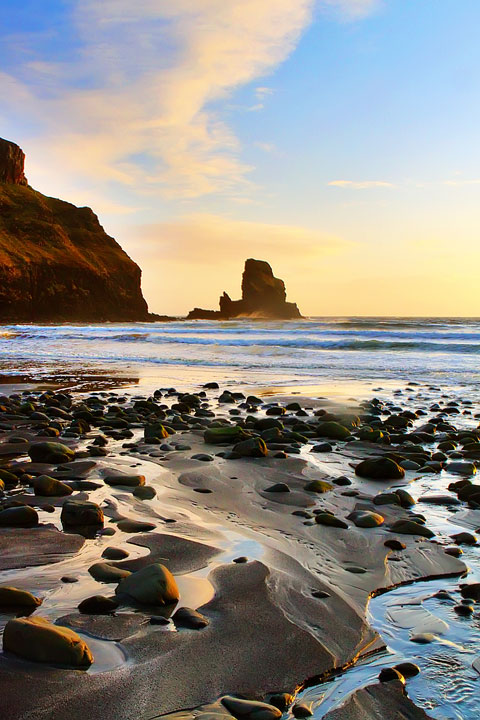 The beach was stunning at sunset!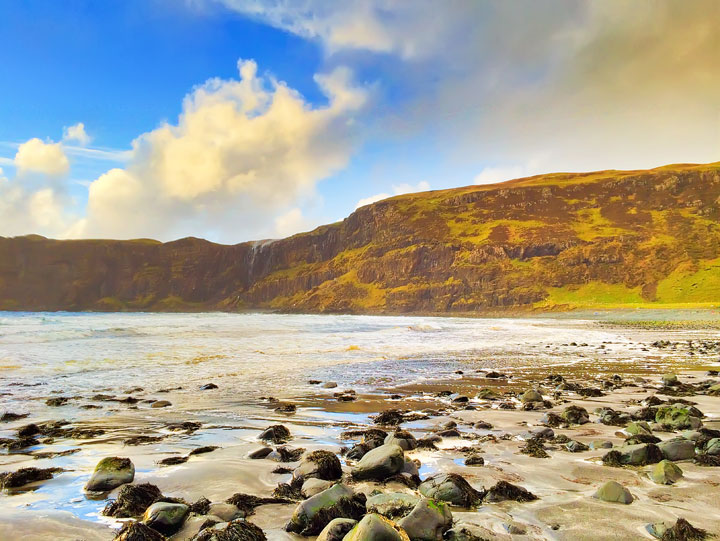 There was even a waterfall off in the distance.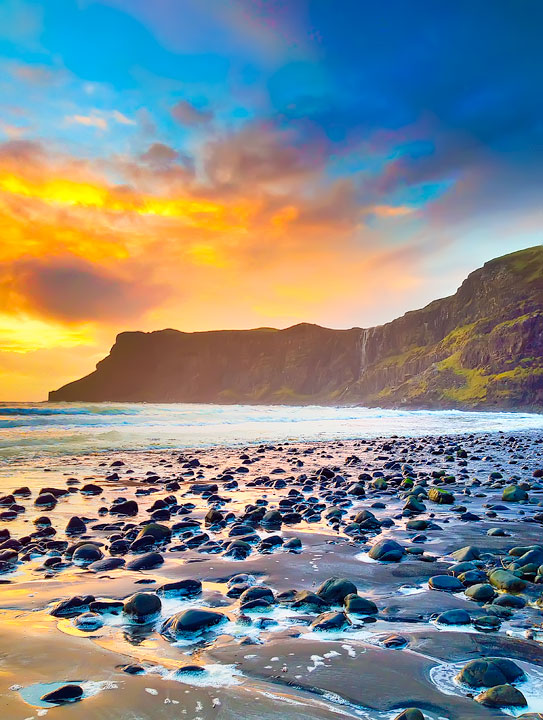 Could not get over this fiery sky!!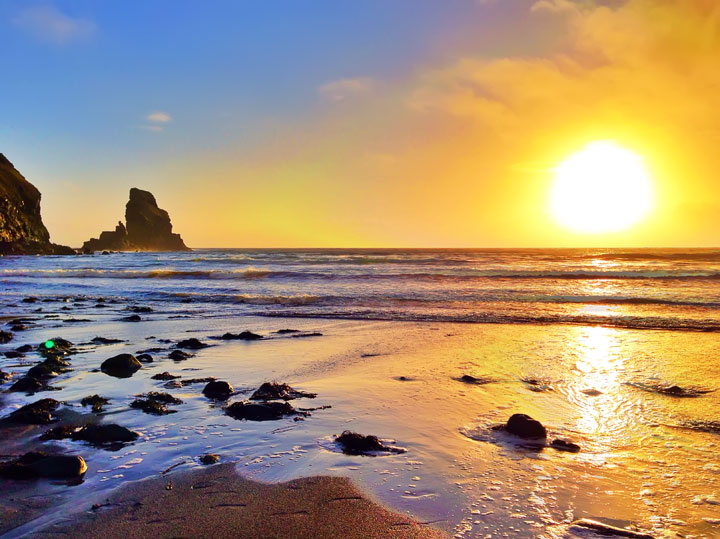 Here is some more info on the Talisker Bay Hike, including directions and GPS coordinates if you're interested: Talisker Bay Hike.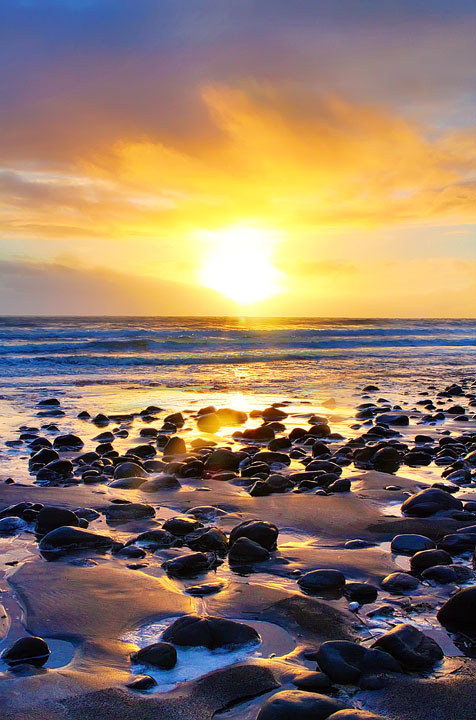 The warm sunlight reflecting off the stones and water at sunset turned everything golden and magical.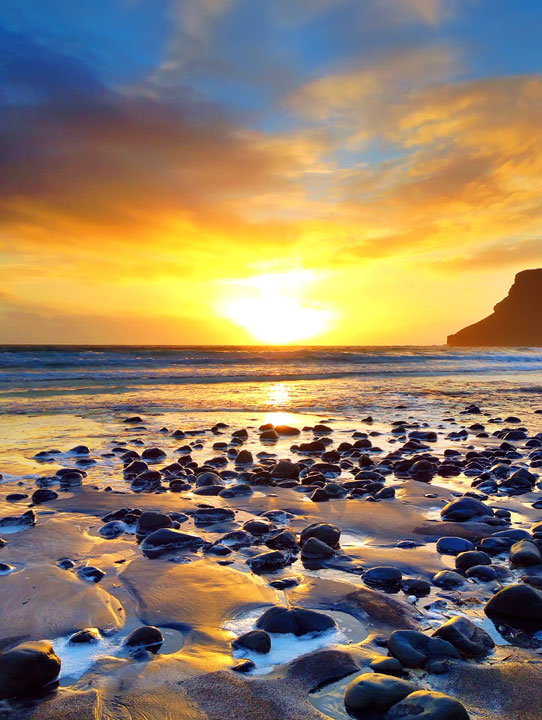 One of my new favorite sunset views.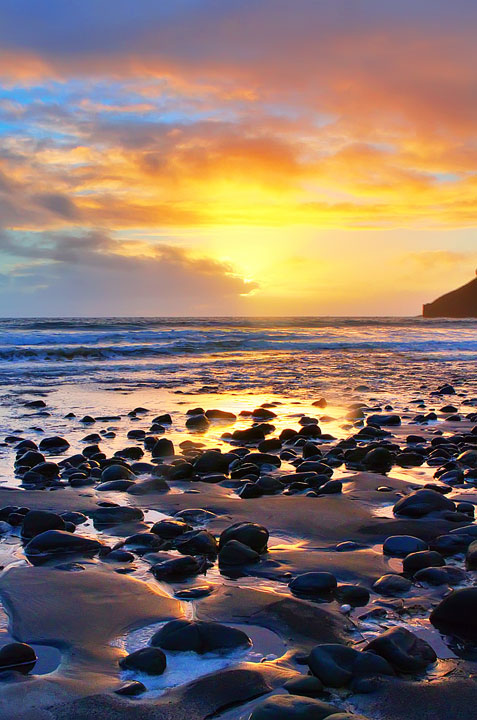 Golden and pink.

View Scotland Day 1 & 2 – Inverness to Skye in a larger map
Here's a map of our route for our first two days in Scotland. Click on any of the icons for more info.
More to come soon! :) Next we hike the Fairy Pools, drive down the coast to Oban to see the Cave of Melodies, then make our way over to Edinburgh! :)
Stay tuned! :) xoxo
Follow along on our Scotland, London, and Paris Vacation!
Scotland
Scotland Day 1 & 2 — Inverness, Loch Ness, Skye, and Talisker Bay
Scotland Day 3 — Skye, Fairy Pools, The Highlands, and Oban
Scotland Day 4 — Islands of Scotland: Mull, Iona, and the Cave of Melodies
Scotland Day 5 — Fa'side Castle, Edinburgh
Scotland Day 6 – Edinburgh & Castle Driving the Coast of Scotland
Everything I Ate In Scotland
London
London Day 1: Notting Hill, Seven Dials, and The London Eye
London Day 2: Tower of London, Borough Market, and Big Ben
London Day 3: Trafalgar Square, Piccadilly Circus, Fortnum and Mason
London Day 4: Bakery Hopping, Harrods Food Hall, and the London Tower Bridge
London Day 4: Sunset at The View from The Shard
Where We Stayed In London: Hotel Indigo Tower Hill
Everything I Ate In London
Paris
Paris Day 1: Sunrise and Sunset at the Eiffel Tower