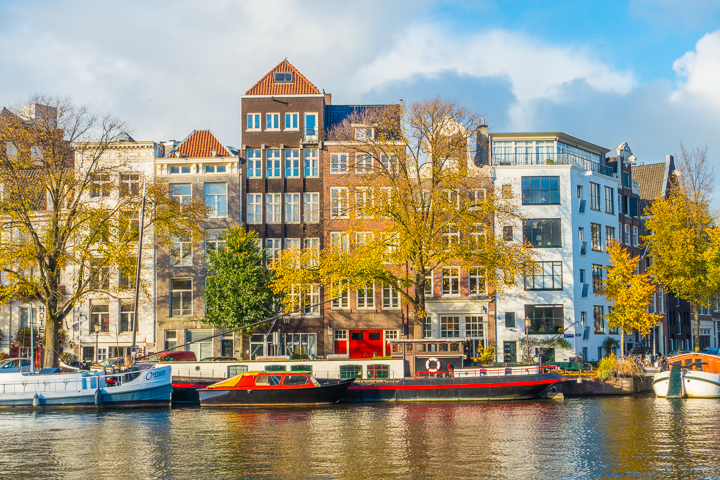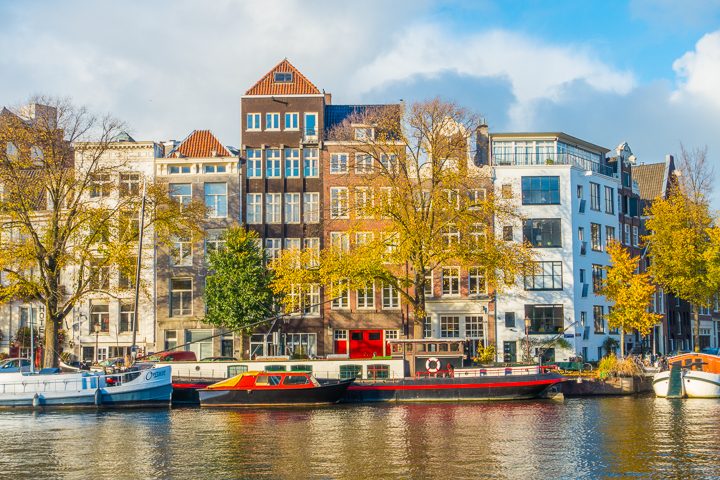 On our way home from Greece, we had a layover in Amsterdam. We decided to book an extra couple of nights to spend a few days in this fun city! Amsterdam is always one of my favorites.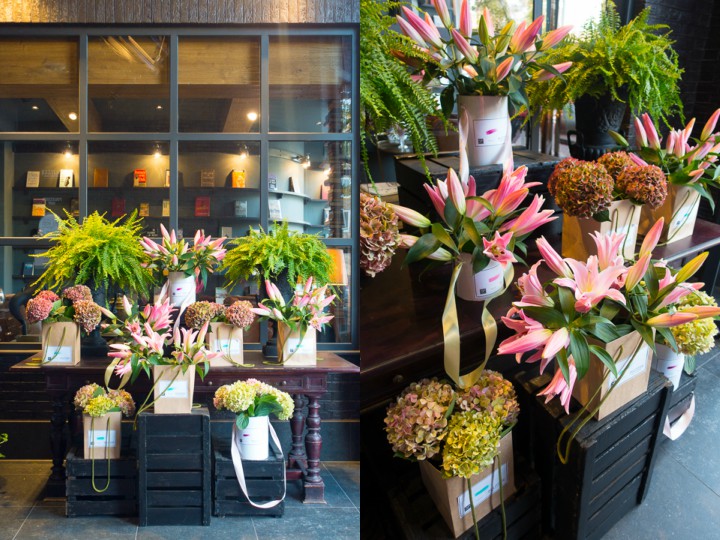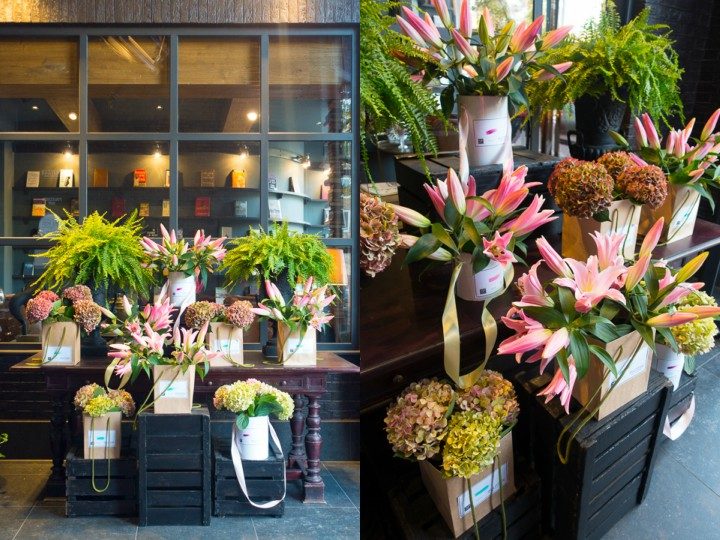 We stayed at the Hotel Pulitzer Amsterdam, a gorgeous hotel in a converted canal house. Love the flowers in the lobby!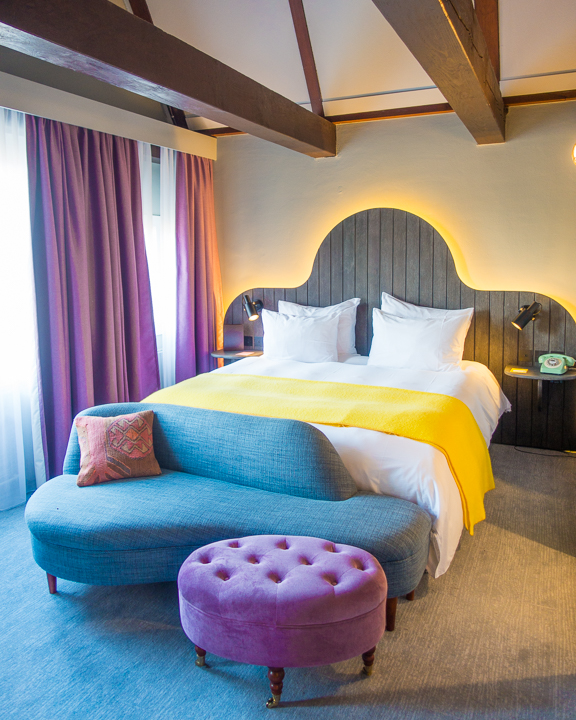 How cute is this room! Love the purple and yellow.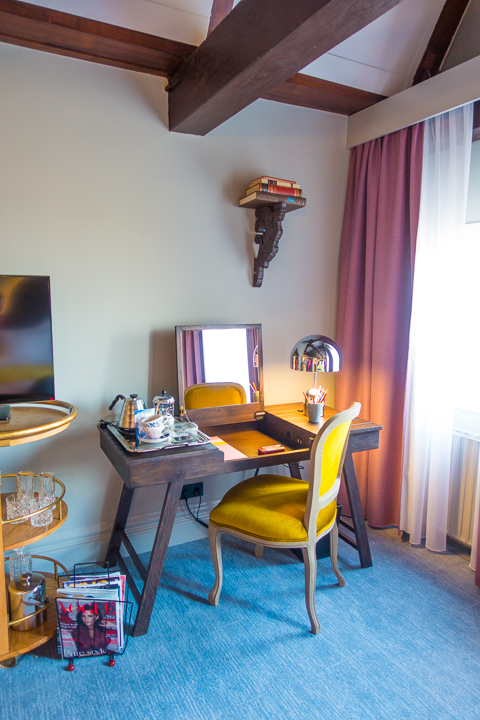 The Hotel Pulitzer has such charm. We had a beautiful view of the Prinsengracht canal right from our window.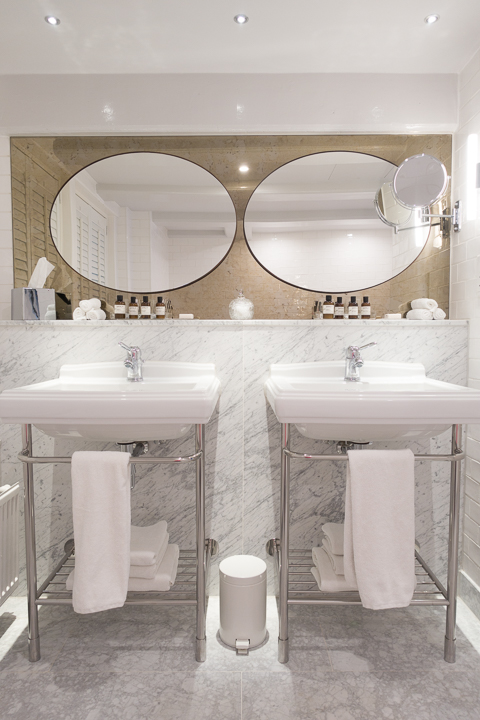 Dying over the bathroom!!!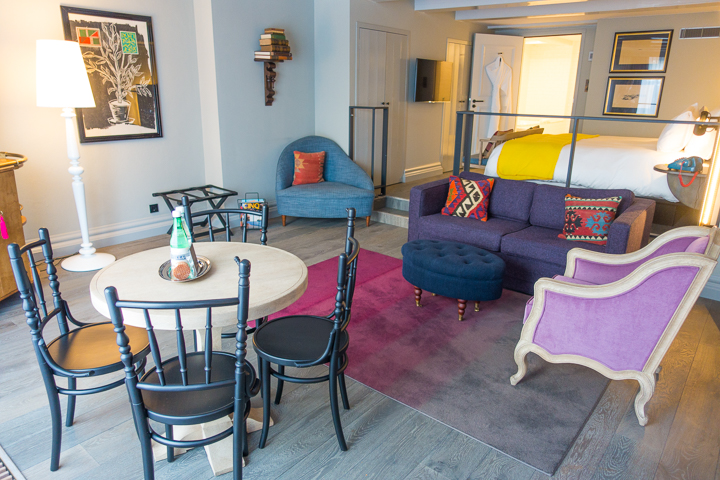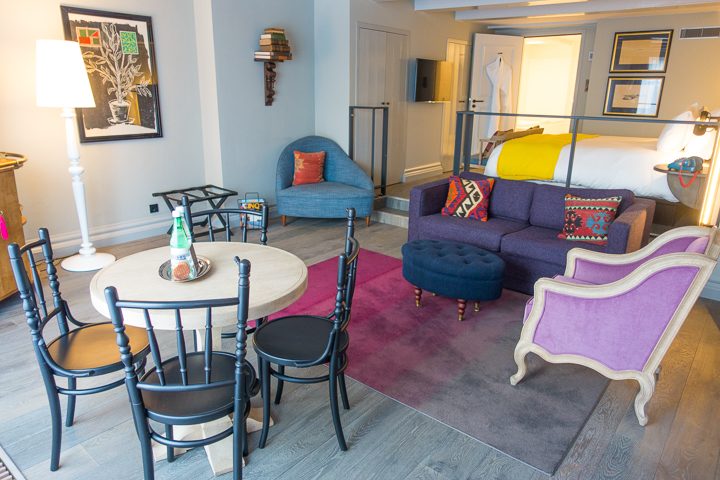 All the rooms in the Hotel Pulitzer are unique.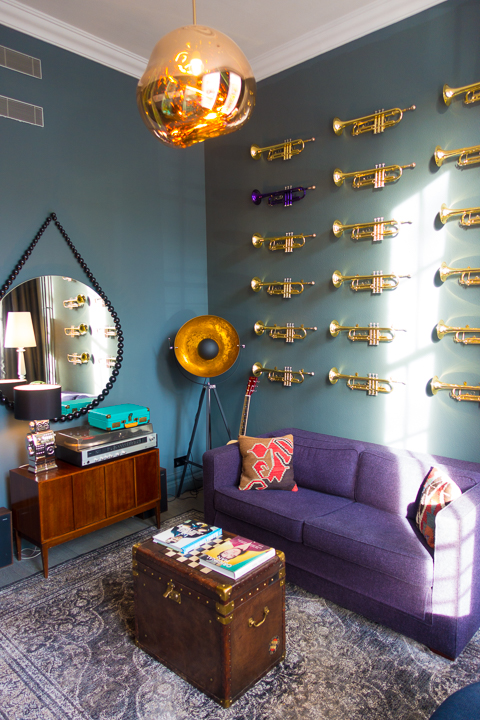 How fun is this music themed room??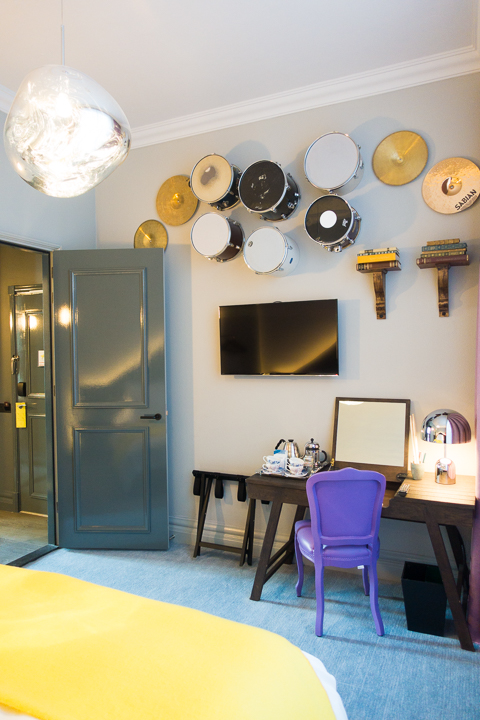 Definitely want to stay here next time!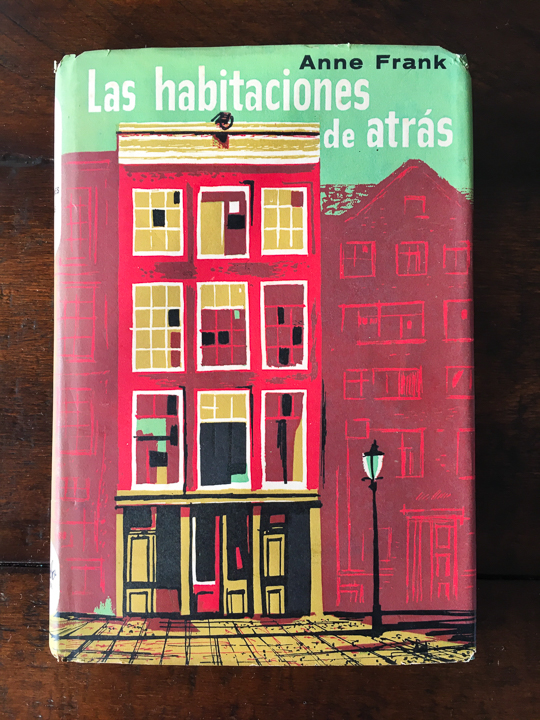 The Hotel Pulitzer is just a 5 minute walk from the Anne Frank House, so it's the perfect hotel if your goal in Amsterdam is to visit this powerful museum.
---
Where to Eat in Amsterdam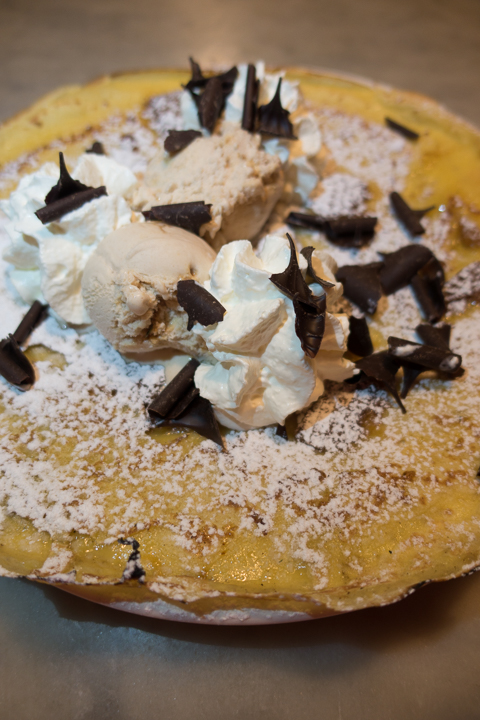 I recommend getting to the Anne Frank House early… there will already be a line forming before the museum opens at 9 AM. Afterwards, definitely head next door for breakfast at The Pancake Bakery! They have a huge variety of traditional Dutch pancakes with every topping you can imagine.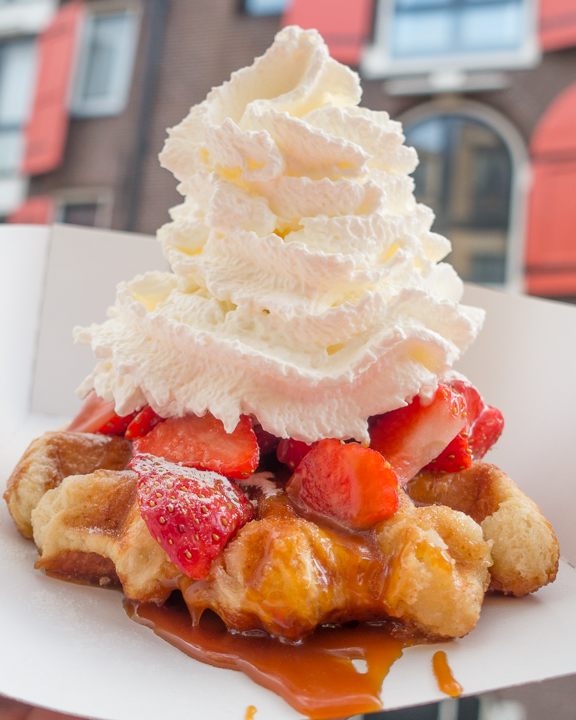 The Happy Pig Pancake Shop Amsterdam
This was another awesome breakfast spot right by our hotel. You'll see these decadent waffles all over Amsterdam, but here they make them fresh to order and you can get lots of fun toppings with homemade sauces. I got mine with fresh strawberries, salted caramel, and lots of whipped cream! Love!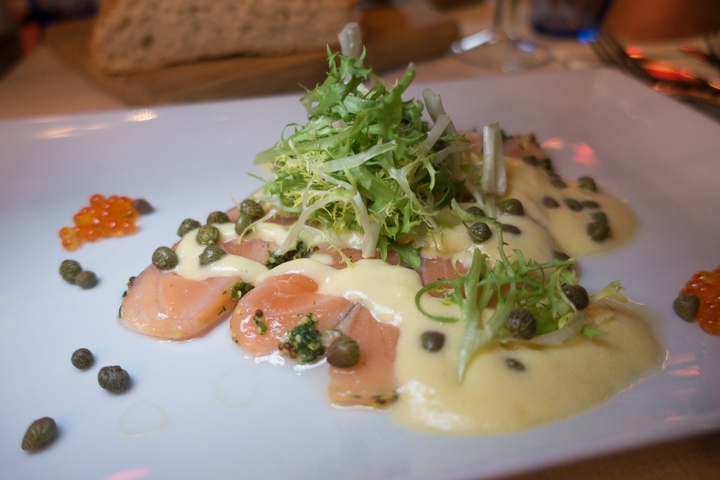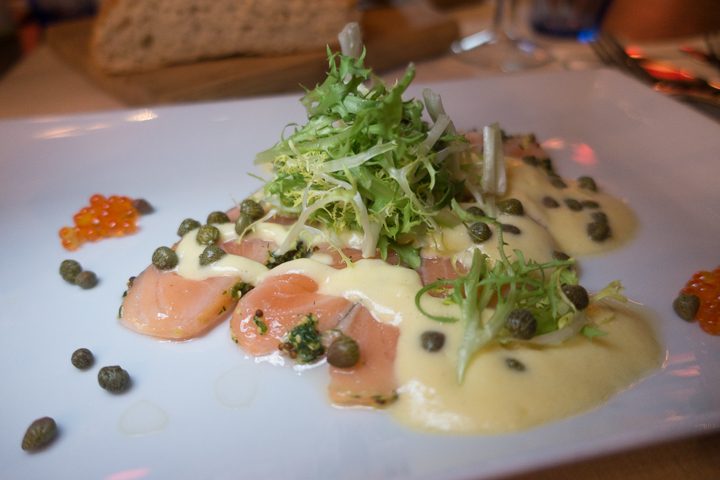 Ohhh my gosh you guys!!! This was one of the most amazing meals ever!! Our hotel recommended this restaurant when we asked for something casual with traditional Dutch cuisine. It's less than a 5 minute walk away from the hotel. This salmon was TO DIE FOR.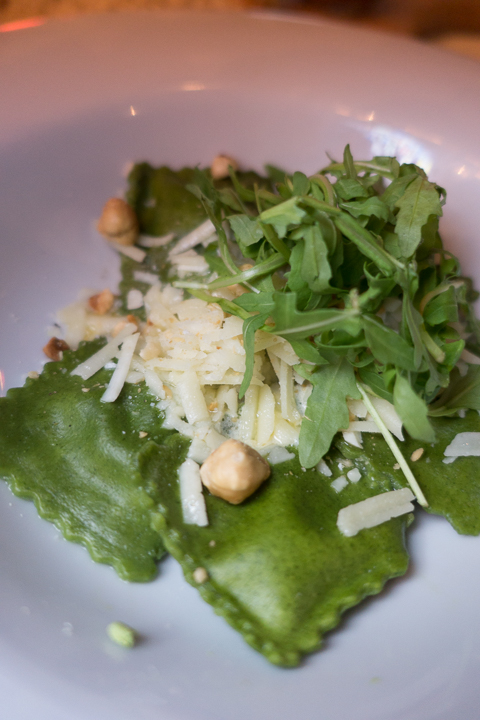 The ravioli was incredible! We also got the burrata which I forgot to photograph, but it was amazing! Highly recommend a meal here for traditional Dutch cuisine.
---
Canal Houses of Amsterdam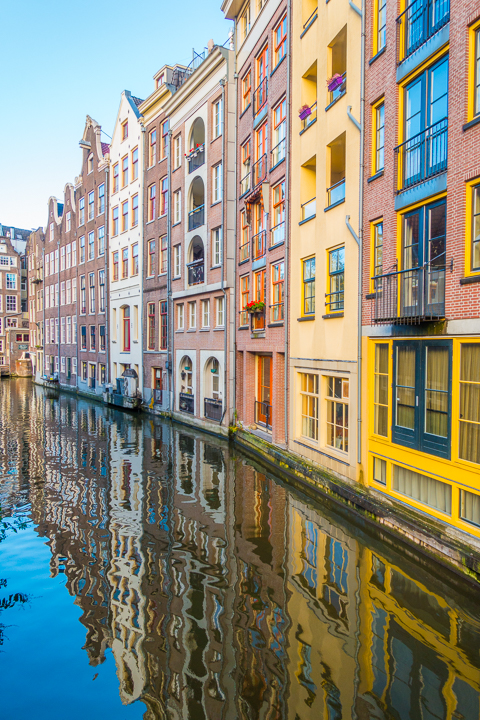 Here's a quick peek at our 48 hours in Amsterdam.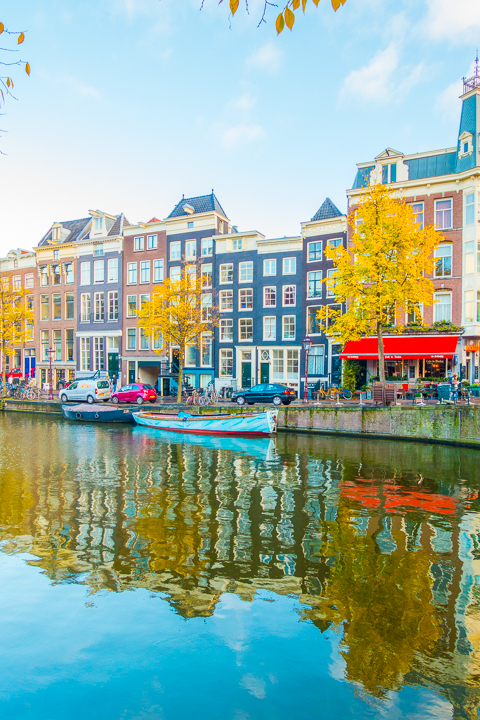 For more ideas in Amsterdam, be sure to check out our other posts from Amsterdam:
Things to Do in Amsterdam
Where to Eat in Amsterdam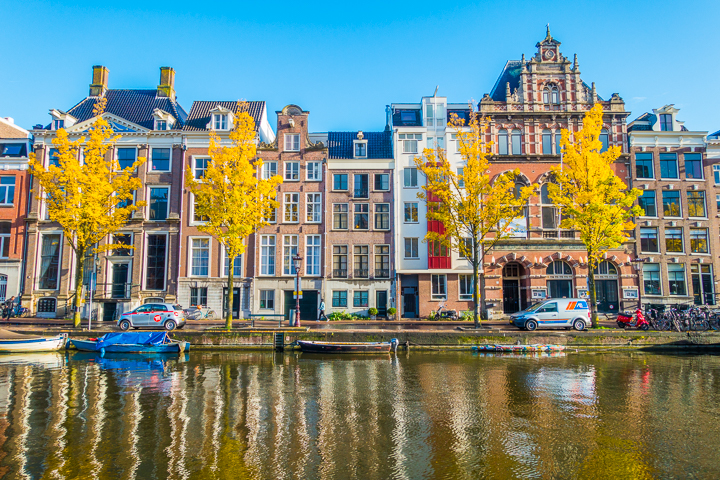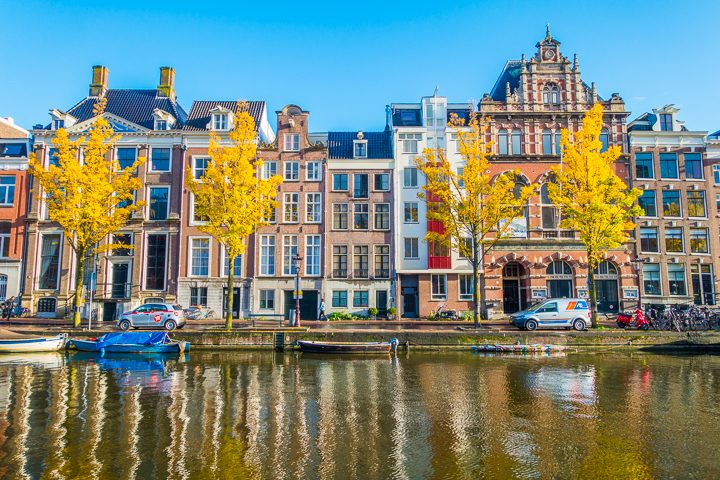 The I Amsterdam City Card makes traveling in Amsterdam so easy. With the city card you get free entrance to most museums, unlimited public transportation, and also a free canal cruise!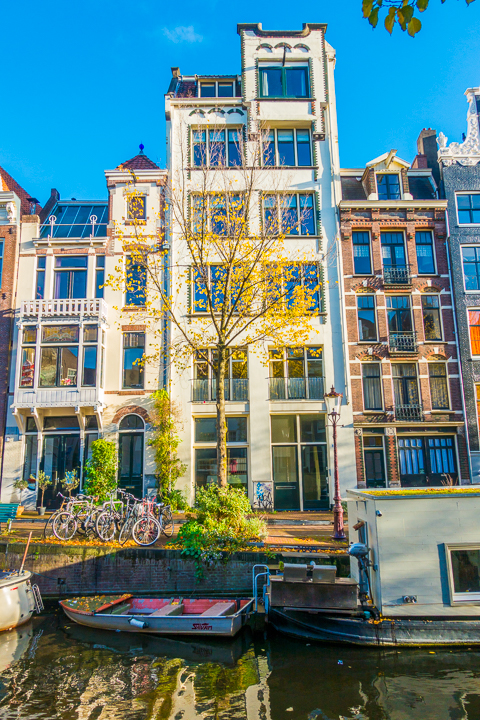 Getting around Amsterdam was a breeze. It was so nice being able to hop on and off the streetcars in Amsterdam with our I Amsterdam City Card. Public transportation in Amsterdam was very easy to use and figure out, especially with the Google Maps app. With the app, you just type in where you want to go, and it tells you exactly what bus or streetcar to get on, where the bus stop is, how many stops you'll make, and when to get off. The GPS will show you your route and where you are so you can make sure you're going in the right direction.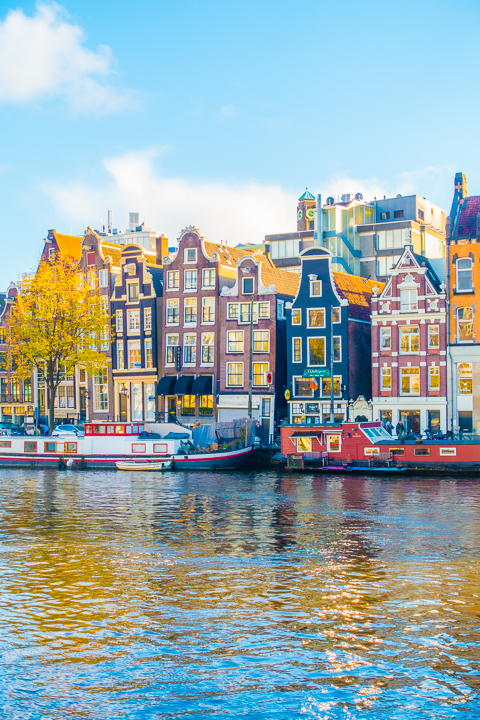 Until next time!