If you're planning a trip to Amsterdam and looking for restaurant recommendations, here's our review of everywhere and everything we ate in Amsterdam!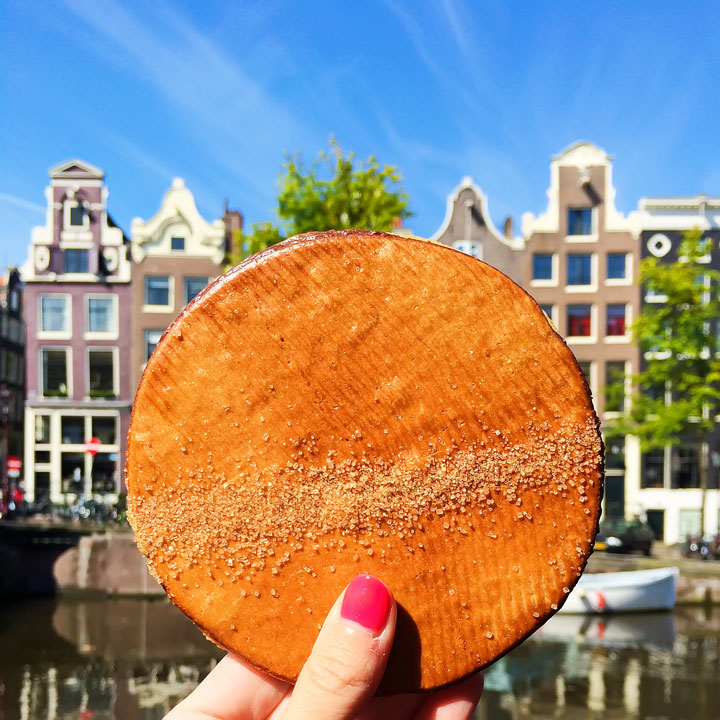 Lanskroon Banketbakkerij
Singel 385, Amsterdam
We couldn't go to Amsterdam without trying a famous Stroopwafel! A stroopwafel is two thin waffles with a caramel filling in the middle. We tried this famously dutch treat at one of the most popular bakeries in Amsterdam.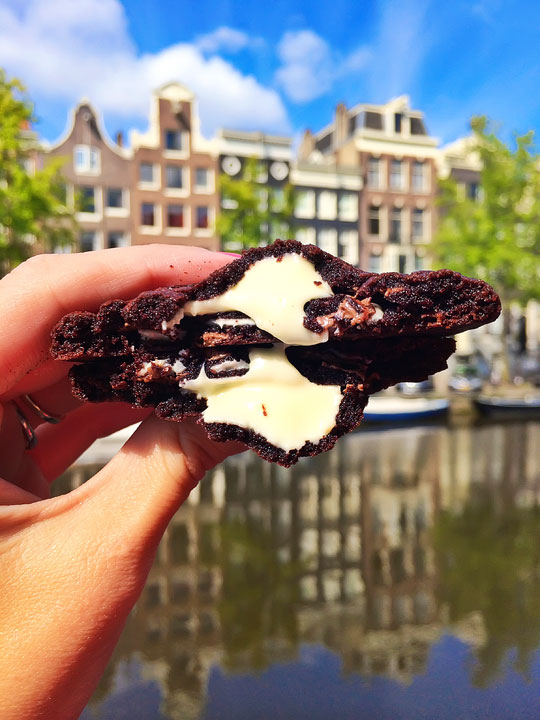 Van Stapele Koekmakerij
Heisteeg 4, Amsterdam
This bakery in Amsterdam only makes ONE thing: an ultra decadent chocolate cookie stuffed with gooey white chocolate. There is always a line out the door! A must-try in Amsterdam.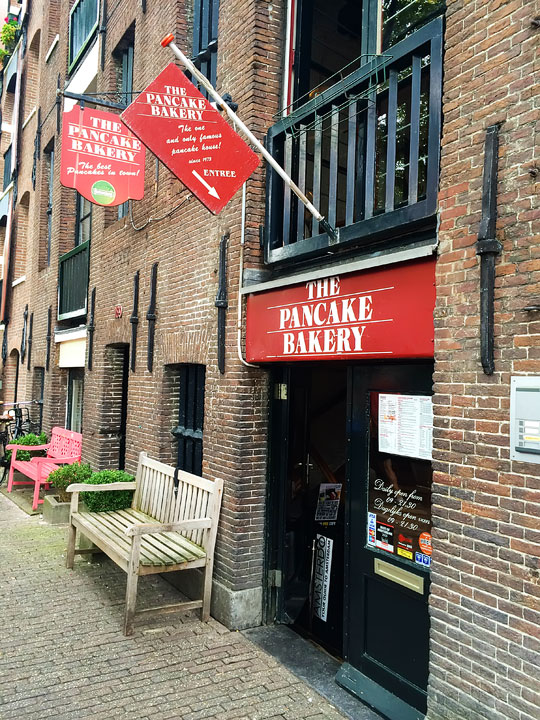 The Pancake Bakery
Prinsengracht 191, Amsterdam
The Pancake Bakery is a MUST in Amsterdam!! We came here for breakfast after visiting the Anne Frank Museum. It's very close by.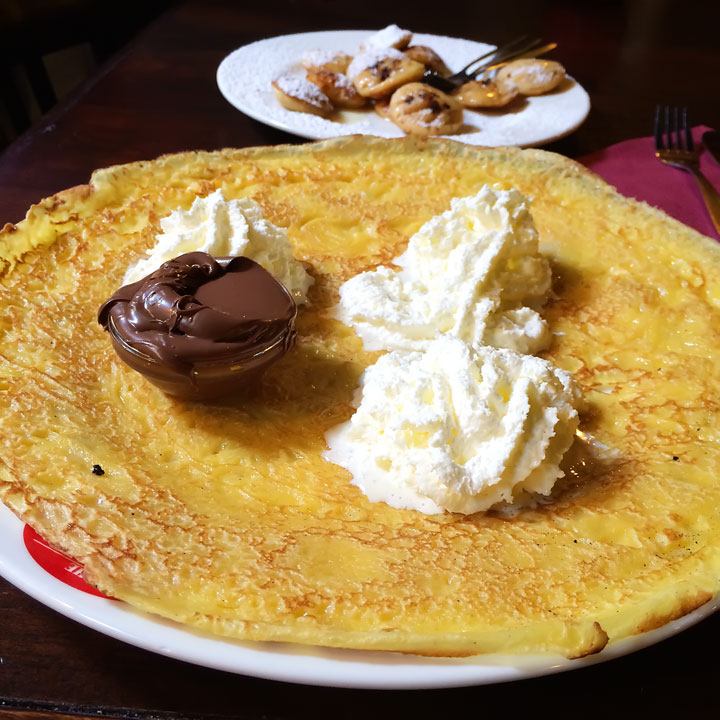 They're also open for dinner and serve sweet and savory Dutch pancakes. You can choose from some of their famous specialties or create your own from their huge list of toppings and ingredients! Stephanie got ham & cheese, and Erin got bacon & cheese. I LOVED my Nutella pancake!!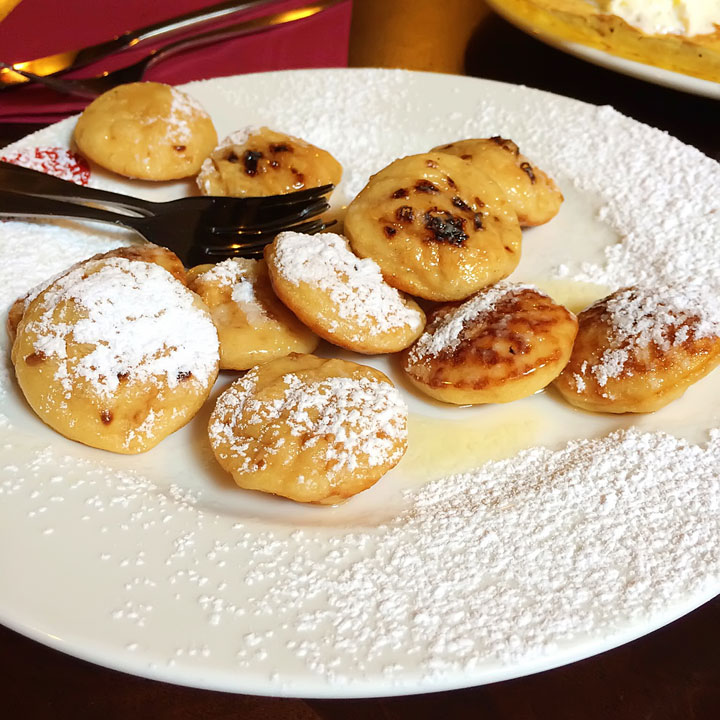 They also serve Amsterdam's famous "poffertjes" (pronounced kinda like poffer-chez) with melted butter and powdered sugar. Swoon!! These are also a must! :)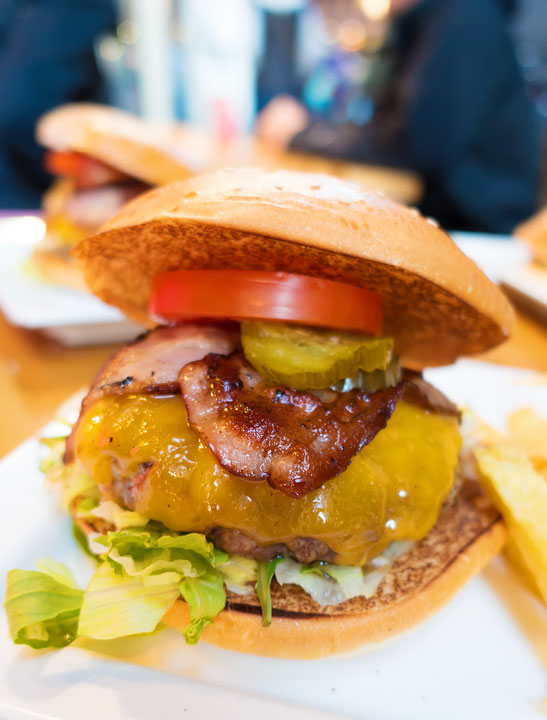 Photo via Stephanie
Burger Bar
Kolksteeg 2, Amsterdam
Our first night in the city, we had a delicious burger at Burger Bar. Add your own toppings (even a fried egg!) to create your own custom burger.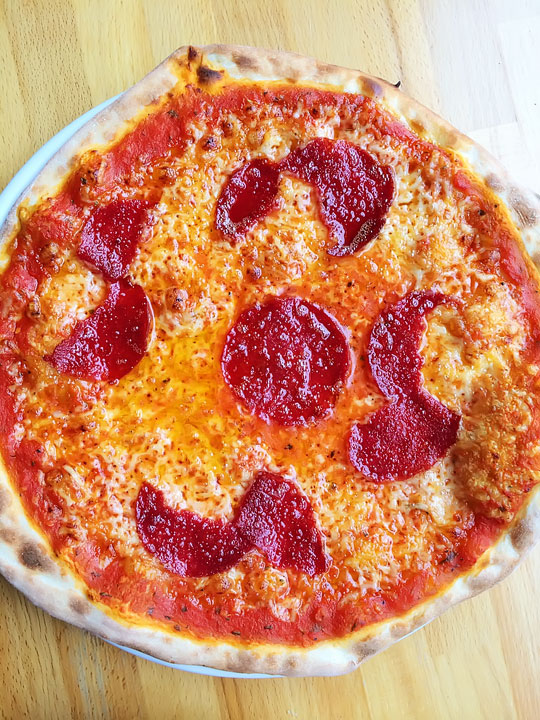 Lo Stivale d'Oro
Amstelstraat 49, Amsterdam
One of my favorite, most unforgettable meals in Amsterdam was at Lo Stivale d'Oro. It was the sweetest Italian restaurant run by a mom and her sons. One of the sons was softly playing the guitar and serenading the restaurant in Italian. The other son was our server. The mom was in the back making everything from scratch, from the bread to the ravioli.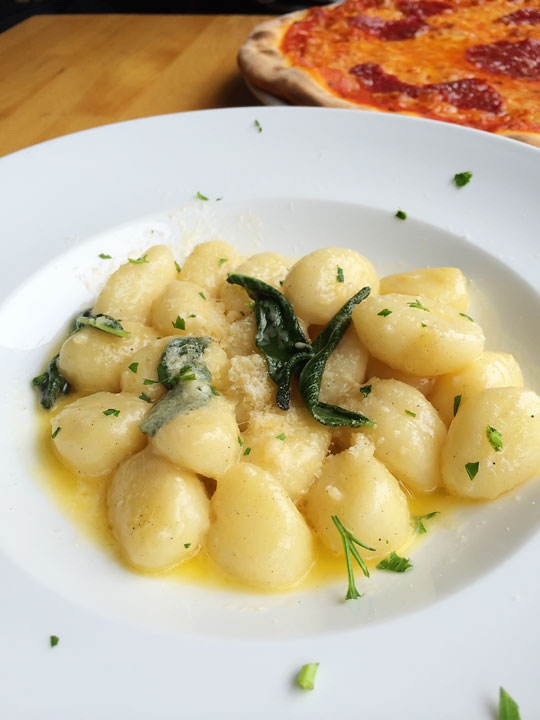 They're famous for their homemade ravioli and sage, but unfortunately they were out when we went there. They substituted decadent, pillowy soft gnocchi instead. To die for!!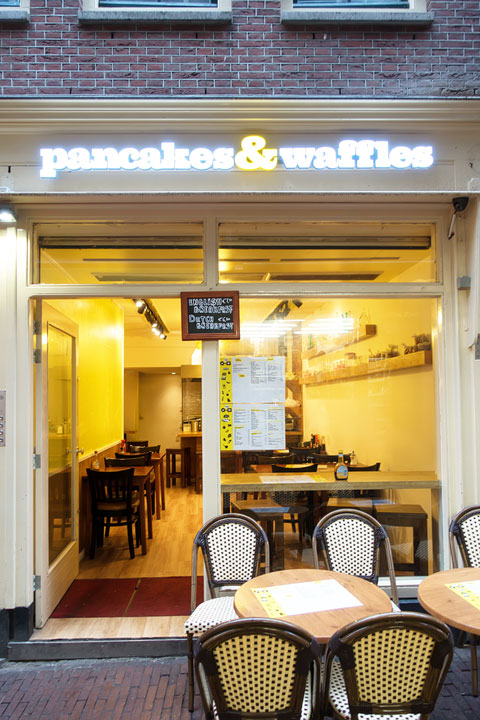 Photo via Stephanie
Pancakes & Waffles
Oudebrugsteeg 29, Amsterdam
There are sugar waffles ALL over Amsterdam!! This hole in the wall, run by just one guy who makes everything fresh right when you order it, was our favorite out of all the places we saw.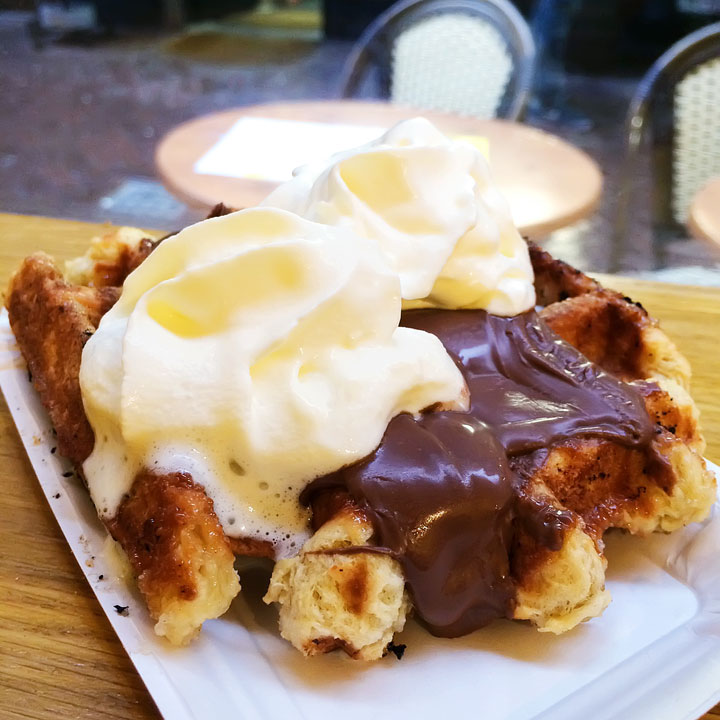 We got a sweet sugar waffle topped with Nutella and whipped cream. Love!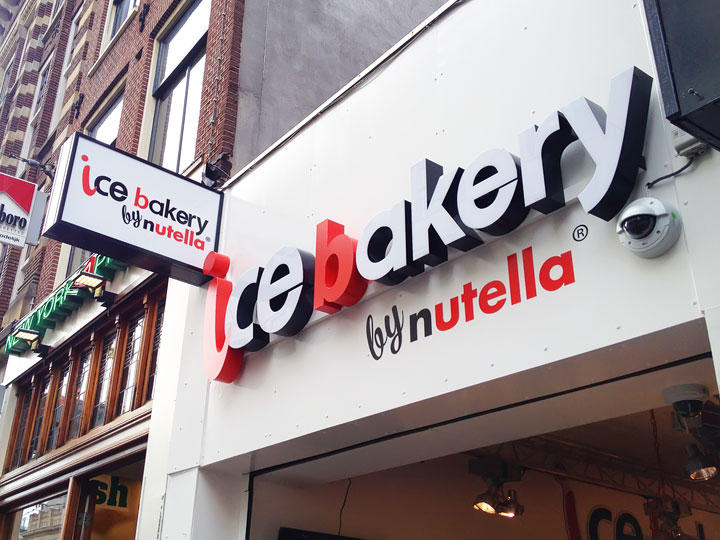 Photo via Stephanie
Ice Bakery by Nutella
Leidsestraat 102, Amsterdam
Oh my gosh you guys!! There is a NUTELLA BAKERY in Amsterdam!!!!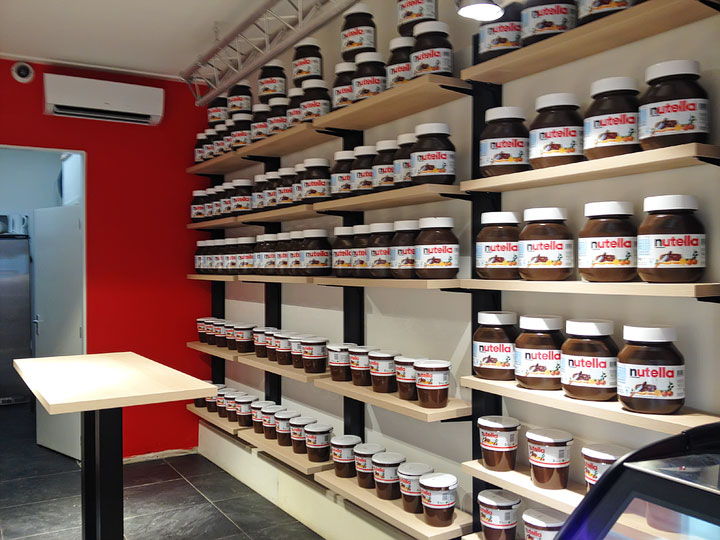 Photo via Stephanie
They have Nutella EVERYTHING and there are giant jars of Nutella everywhere!! It's like a Nutella museum!!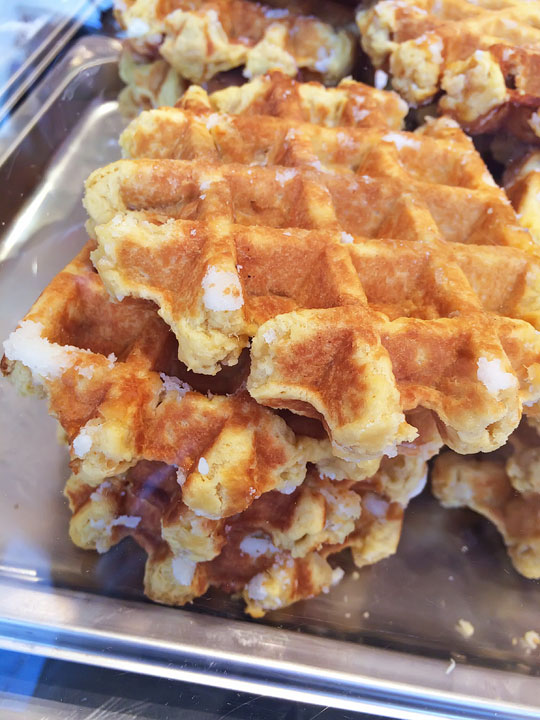 How gorgeous are their sugar waffles?? You can get Nutella ice cream, Nutella milkshakes, Nutella hot chocolate, Nutella cookie sandwiches, Nutella waffles, Nutella pancakes, Nutella poffertjes, Nutella muffins, Nutella everything!!!!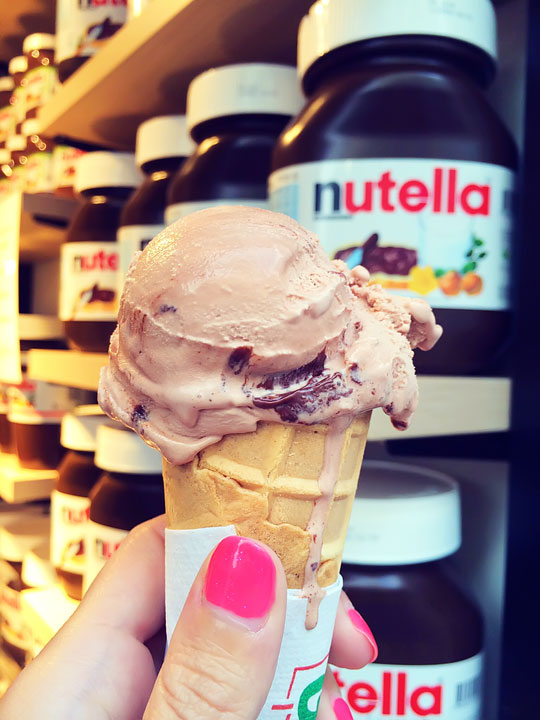 I had to try the Nutella ice cream!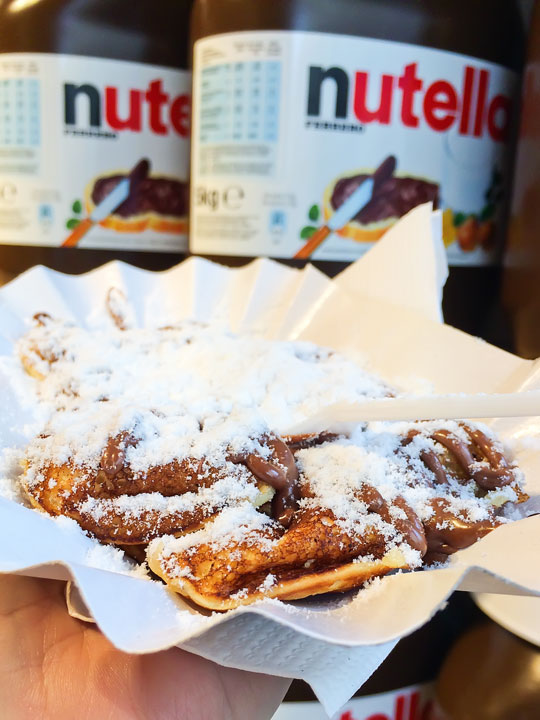 And Nutella poffertjes!!! So, so fun!!
That's all for Amsterdam. Thanks so much for looking!! Have a delicious day!!