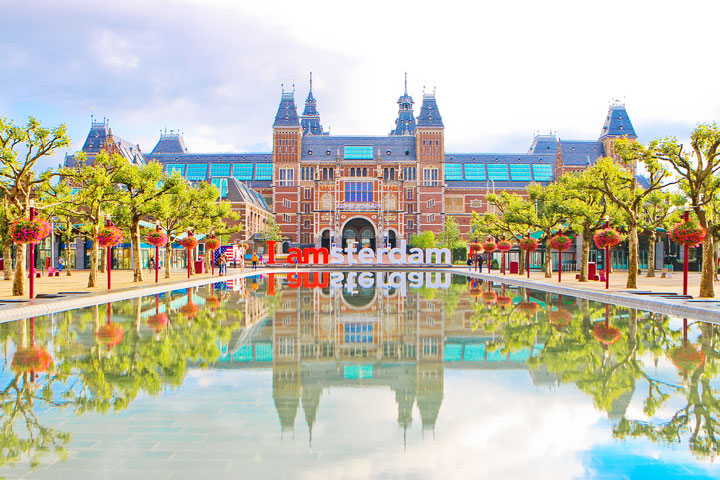 After a wonderful week in Sweden, Stephanie and I thought it would be fun to add a few extra days to our trip to run around Amsterdam. Neither of us had ever been before, and it was right on the way since our flight had a layover there. We were so excited to check it out and explore this historic city.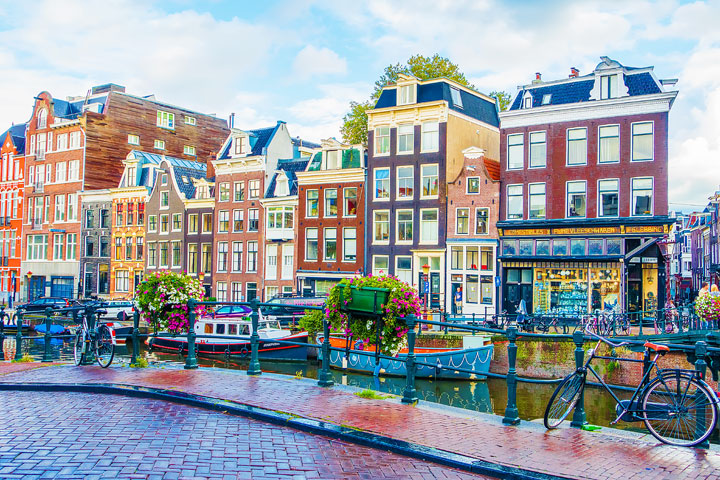 Photo via Stephanie
Amsterdam is a city of canals lined with beautiful Dutch architecture.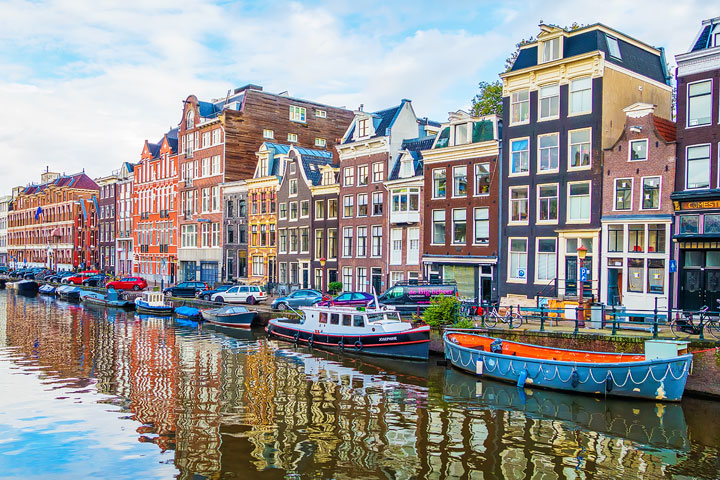 Photo via Stephanie
We loved exploring the quiet, neighborhood streets filled with shops, homes, bakeries, and restaurants.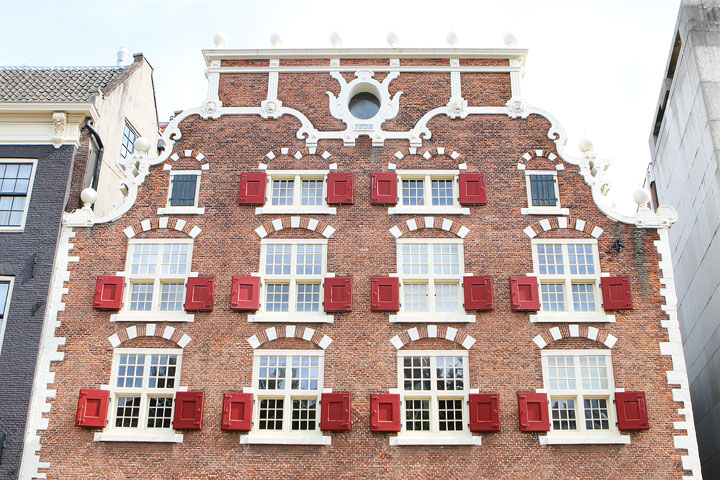 I could not get over the architecture! Amsterdam is famous for its historic canal houses with unique gabled facades.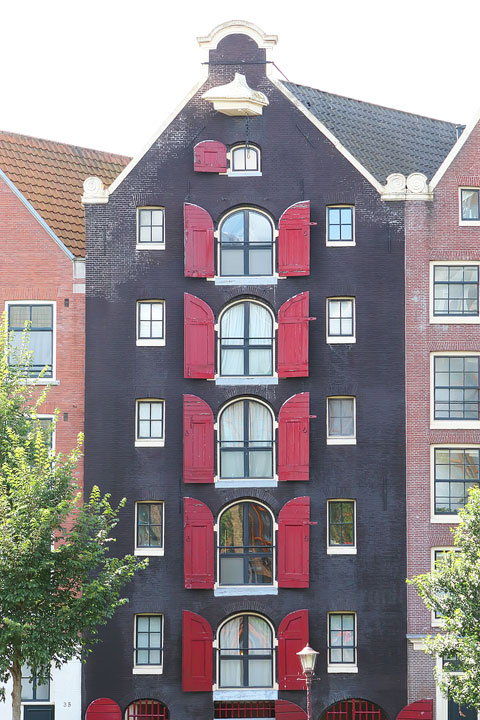 Loved all the red shutters!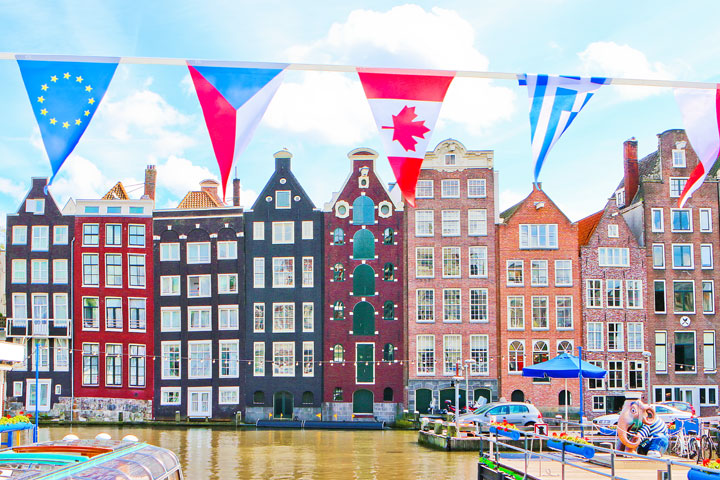 The city of Amsterdam grew around a dam in the Amstel river, which is where Amsterdam gets its name. The land where Amsterdam thrives today was originally just marsh and swamplands, but was made inhabitable by draining the swamps and building an intricate system of canals.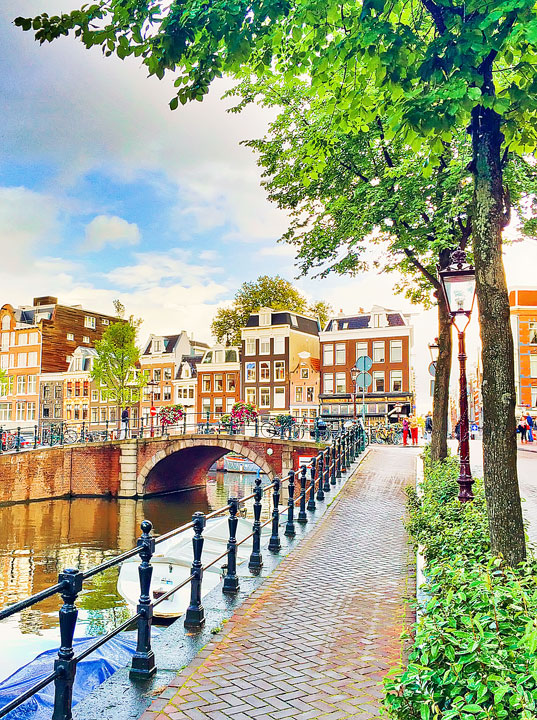 Today there are 165 canals and over 1,200 bridges in Amsterdam!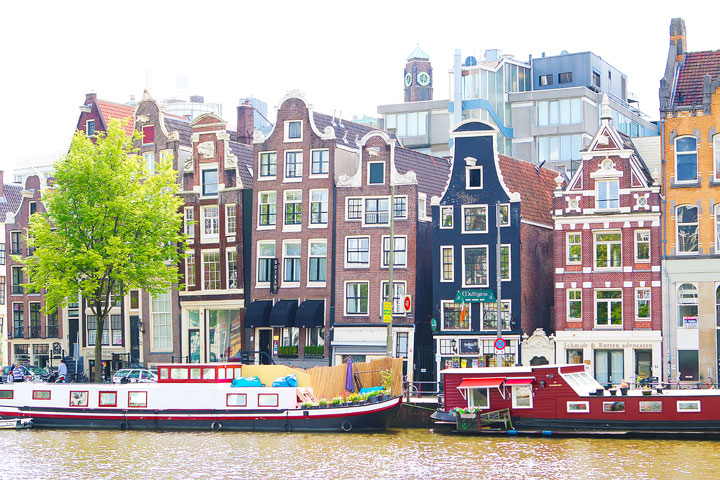 These are called the "Dancing Houses" on the Amstel river. The soil was so swampy that homes along the canals had to be built on stilts. Over the years they have settled and sunk into the mud, so now many of the canal houses in Amsterdam are tilted and leaning forward!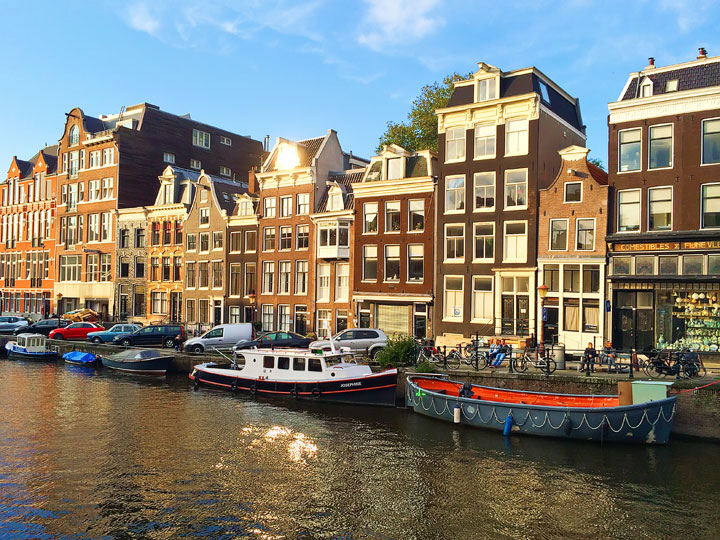 Although another reason many of the houses in Amsterdam lean forward is because staircases in the skinny canal homes are too narrow to move furniture or goods. The houses were built with a pulley system on the outside, and a slight tilt forward to prevent anything from damaging the building's facade on the way up or down.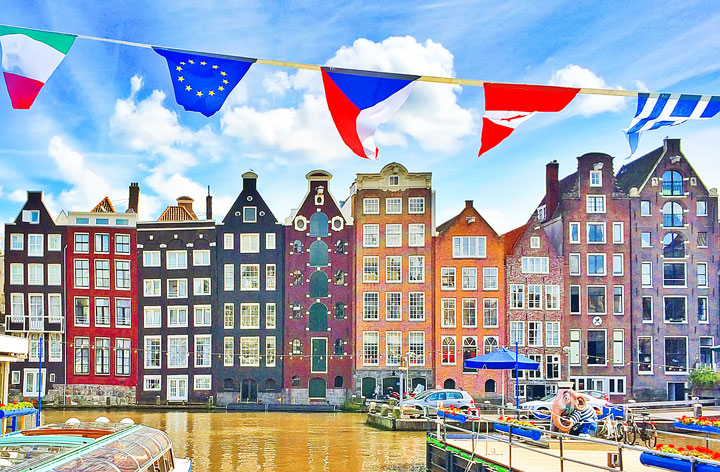 These are the famous dancing houses at Damrak. Damrak is right across from the main Amsterdam train station, so this is your first view of Amsterdam if you arrive by train. This is also where many of the canal cruises embark.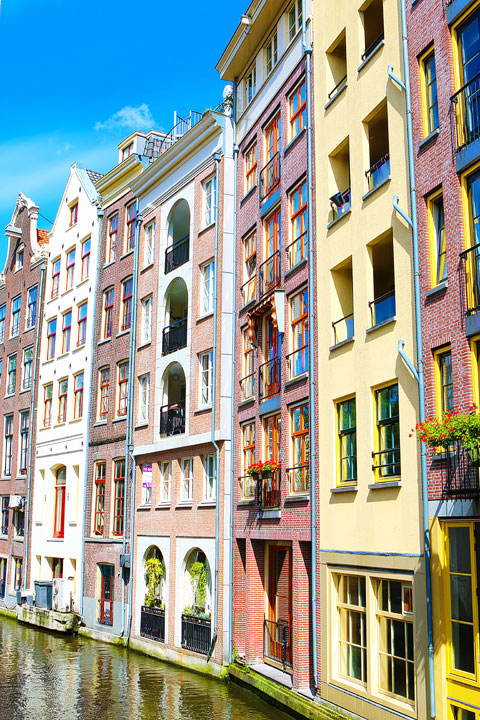 Buildings in Amsterdam are reputably narrow because they used to be taxed on how wide they were, inspiring people to build long, narrow houses to avoid high taxes.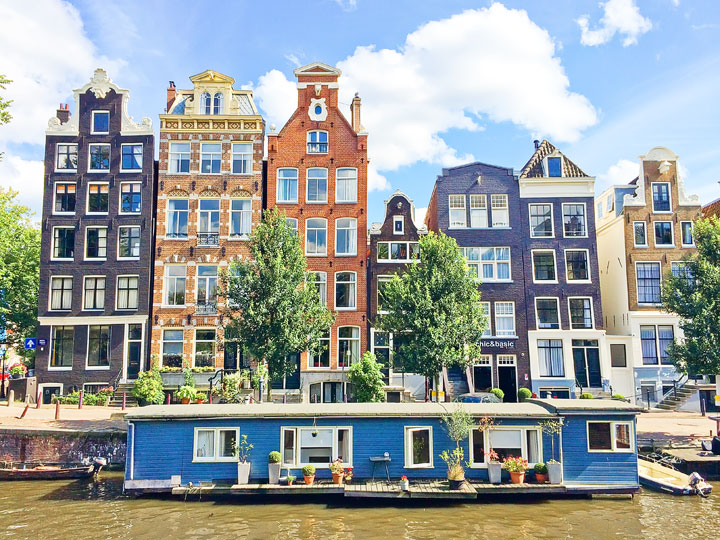 Amsterdam is also famous for its houseboats! There are over 2,500 houseboats that line the canals of Amsterdam. We saw everything from small, simple structures to custom-built, multi-story floating homes. We were surprised to see even brick and concrete homes floating on the canals!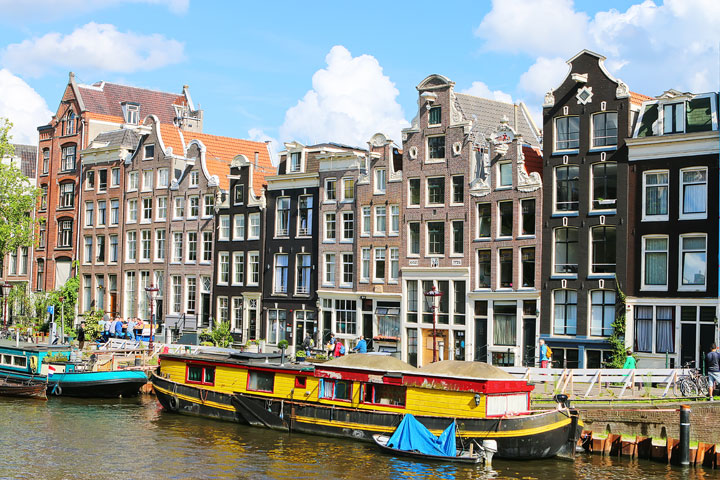 Most of the houseboats are residential, but there are also fully equipped houseboat hotels, vacation rentals, and even a Houseboat Museum if you just want to see what it's like on one!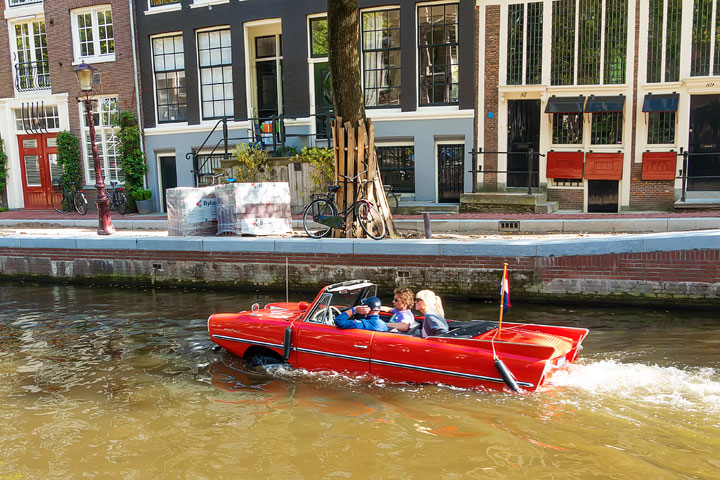 Photo via Stephanie
We saw boats of all kinds in Amsterdam. How fun is this floating car boat?? :) It looks like a car is just cruising along the canal, lol!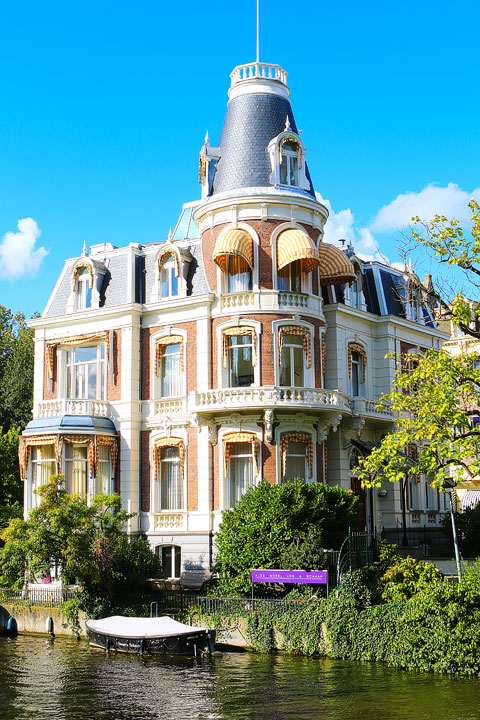 For our weekend in Amsterdam, we got an I Amsterdam City Card which gave us free entrance to most museums, unlimited public transportation, and also a free canal cruise.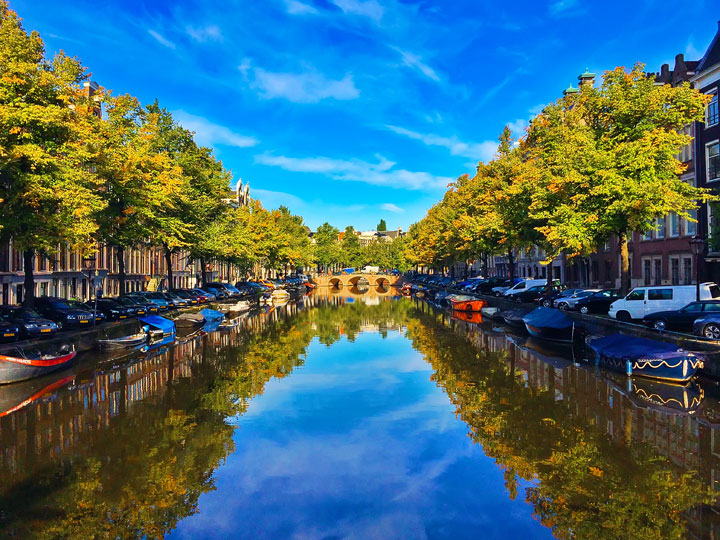 A canal cruise along the picturesque Amsterdam Canals is by far one of the most popular attractions in Amsterdam, and a great introduction to the city.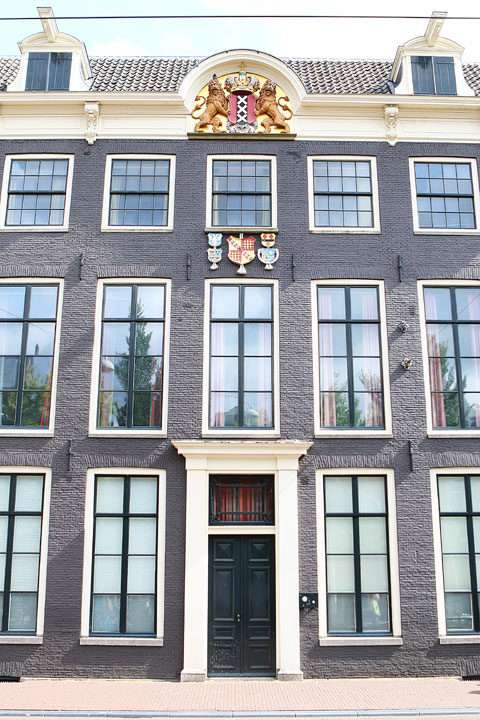 On the canal cruise we learned what the XXX symbol we'd been seeing everywhere in Amsterdam meant. The three white X's displayed on a black stripe and a red background is Amsterdam's coat of arms. The X's are commonly known as St. Andrew's Crosses. St. Andrew, a fisherman, was an apostle of Jesus and was said to have been martyred by crucifixion on an X-shaped cross. The unorthodox shape was supposedly at his own request, as he deemed himself unworthy to be crucified on the same type of cross as Jesus had been. In the 1500s, when the city was a fishing village, this coat of arms was established as the symbol for the city and and it flew as a flag on all ships registered in Amsterdam.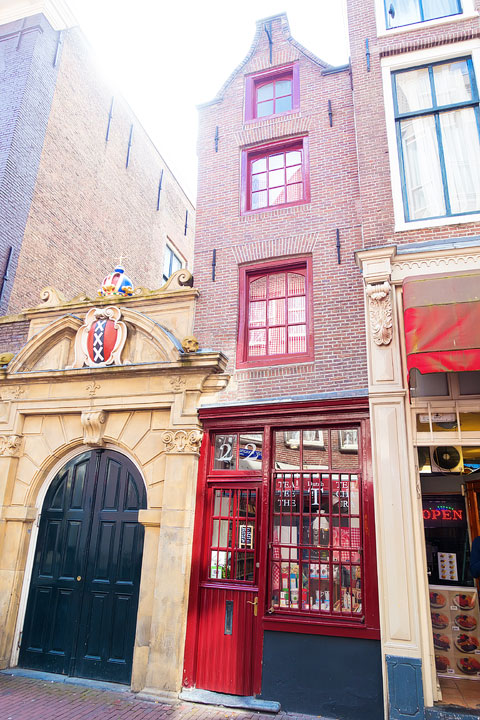 Photo via Stephanie
One popular theory is that the X's stand for the three chief perils that the city of Amsterdam once faced: floods, fire, and the Black Plague.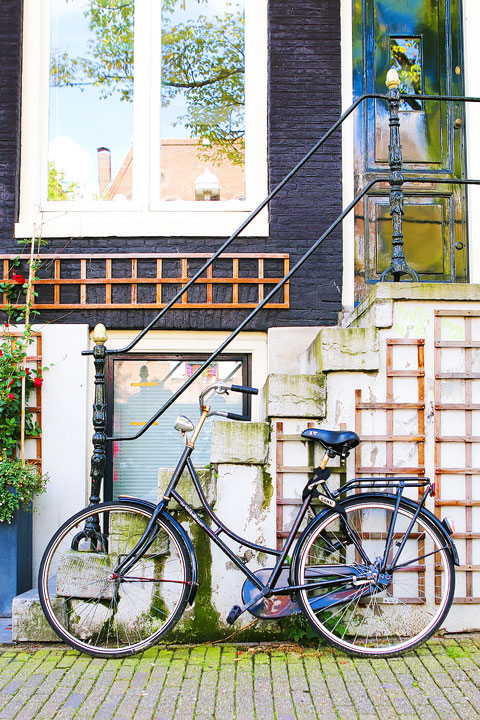 There are bikes everywhere in Amsterdam!! Almost as many bikes as people!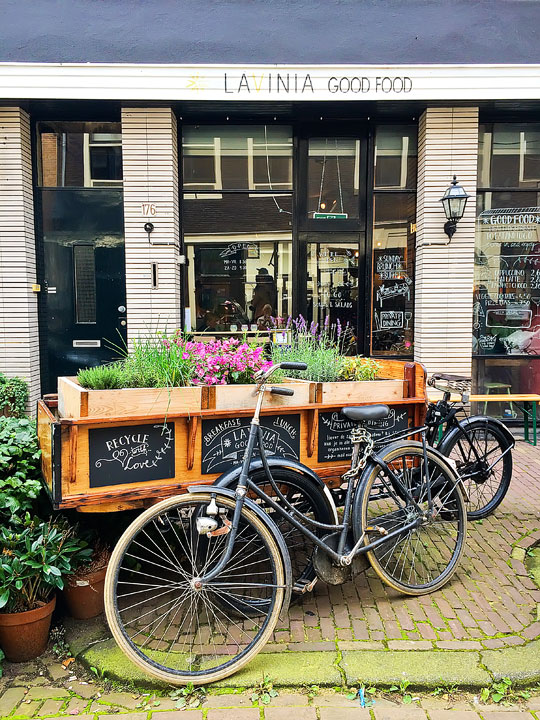 Amsterdam is a very bike-friendly city. They had their own lanes and traffic lights. Bikes seemed to have the right-of-way in Amsterdam. We definitely saw more bikes than cars!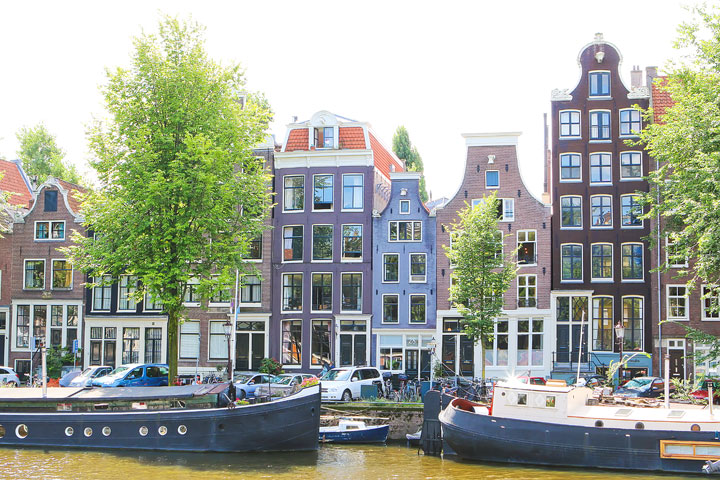 Getting around Amsterdam was a breeze. It was so nice being able to hop on and off the streetcars in Amsterdam with our I Amsterdam City Card. Public transportation in Amsterdam was very easy to use and figure out, especially with the Google Maps app. With the app, you just type in where you want to go, and it tells you exactly what bus or streetcar to get on, where the bus stop is, how many stops you'll make, and when to get off. The GPS will show you your route and where you are so you can make sure you're going in the right direction.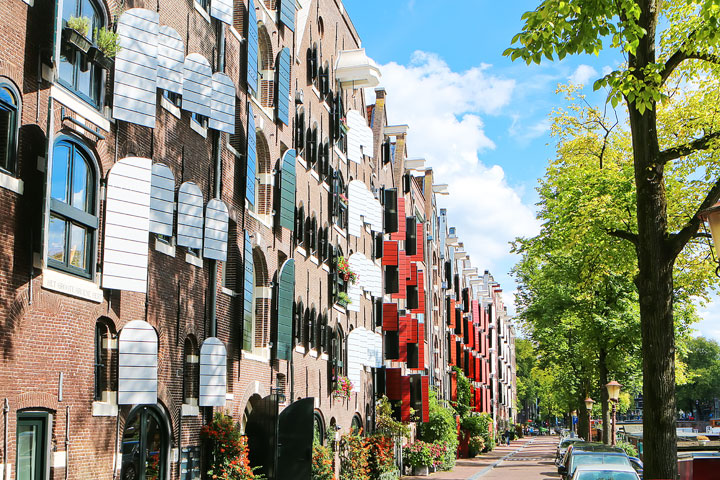 We always felt very safe in Amsterdam.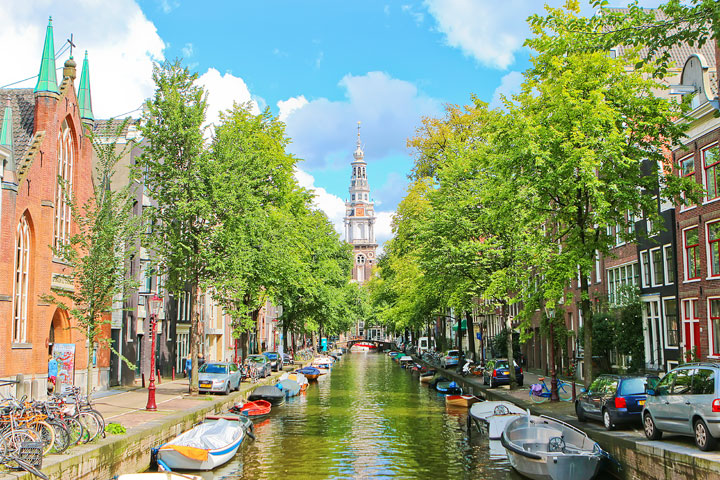 A view of Amsterdam's Zuiderkerk (South Church) from the Staalstraat Bridge.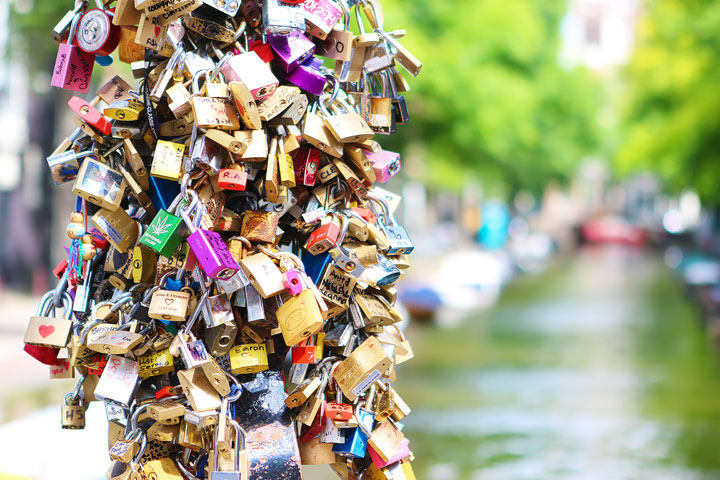 This unique bridge has become a famous "Love Lock" bridge in Amsterdam. Whether or not you bring a lock, this view and this bridge are definitely worth seeing.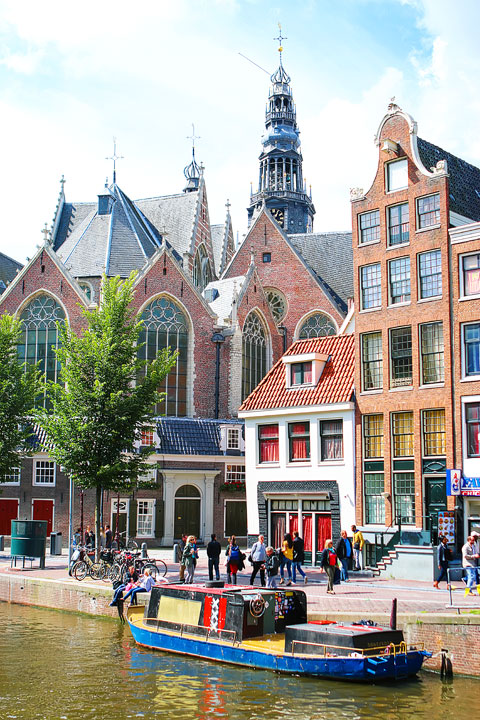 Nearby is the 800-year-old Oude Kerk. Founded circa 1213, The "Old Church" is Amsterdam's oldest building and oldest church.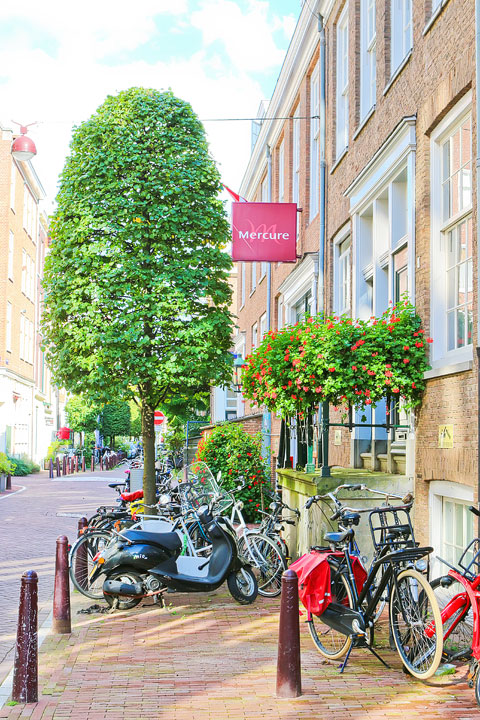 If you are looking for a place to stay in Amsterdam, we recommend the Mercure Arthur Frommer. It's in a quiet neighborhood with a great central location in the Amsterdam canal ring. You're close to public transportation and within walking distance to the city's most famous museums and attractions.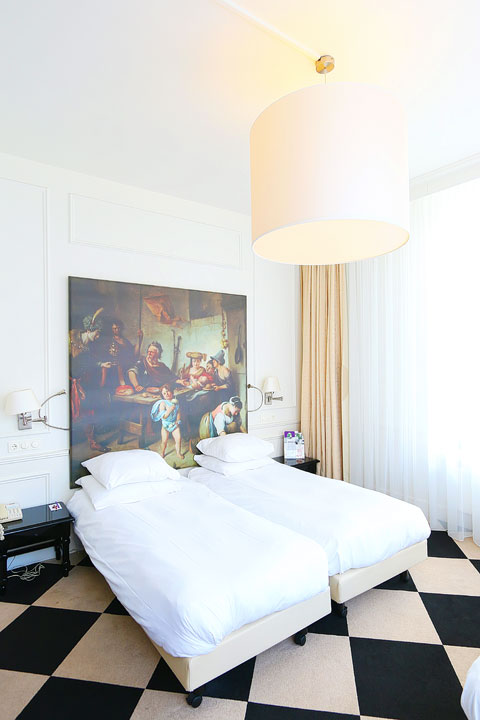 Loved our clean, bright room! There were even easily-accessible outlets right by the bed, on both sides.
On one of our days in Amsterdam, we took a day trip to Haarlem, which is the home of Corrie ten Boom. We got to see her house and the actual Hiding Place from her biography, The Hiding Place. I can't wait to tell you all about it in the next post.
Thanks so much for looking!