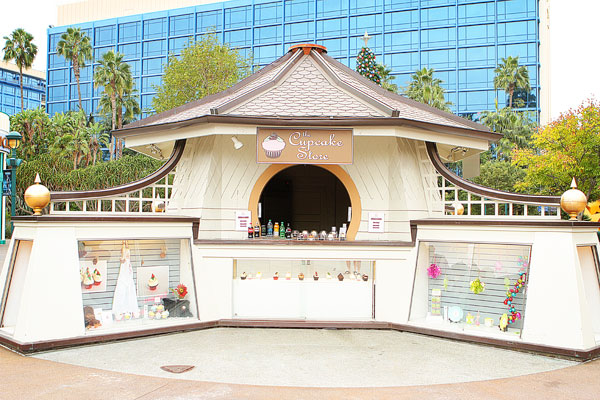 So you guys know I couldn't go to California without sneaking in a day of cupcake taste-testing with with my best gal Jenny, right?! :) Love this girl, she is as passionate about cupcakes as I am. We love checking out as many bakeries as possible whenever we can get together. :)
We met at Downtown Disney in Anaheim to check out the new cupcake kiosk, The Cupcake Store.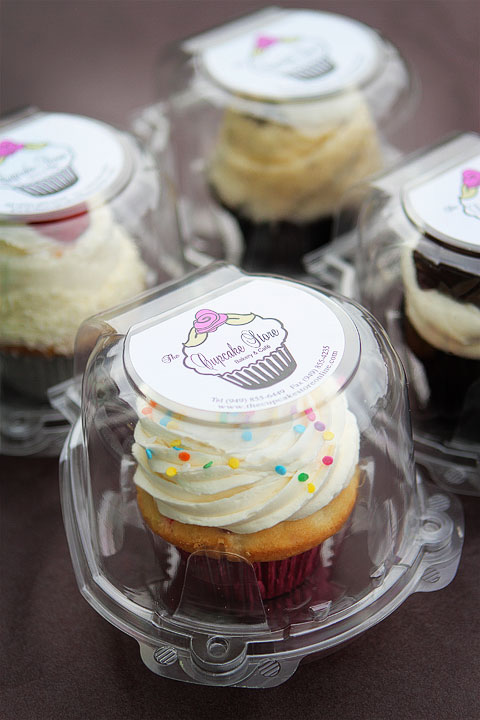 We weren't quite sure what to expect from kiosk cupcakes, but the nice girl behind the counter assured us that the cupcakes were made fresh every morning and brought in from a bakery in Mission Viejo. And they definitely got an A+ for cuteness! Just look at these neat individual carriers to keep the cupcakes from getting smooshed. We picked out 4 cupcakes to sample.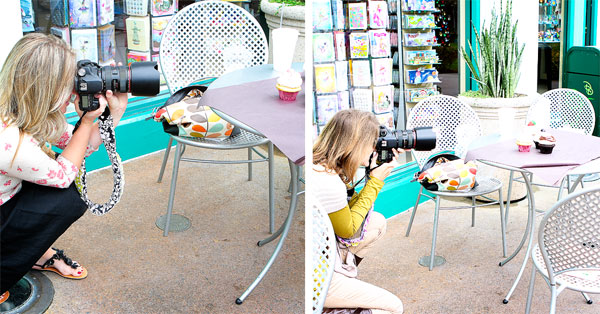 The cupcakes were *gorgeous* so we definitely had to snap a few photos first! :) Disney was all decorated for Christmas, so we snagged a table right by the huge Christmas tree and used it as the background for our photos.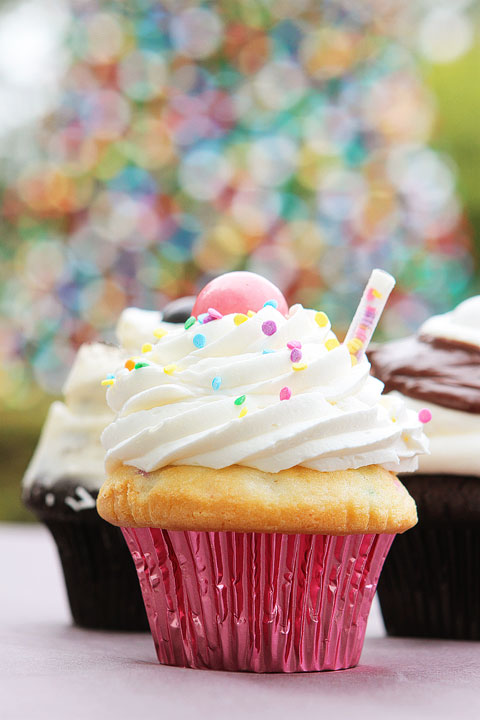 Here's the "Celebration" cupcake. Definitely my favorite of the day! It was incredible. The vanilla confetti cupcake was perfect and that buttercream frosting…. Oh man.. Talk about super light and delicious. Loved it!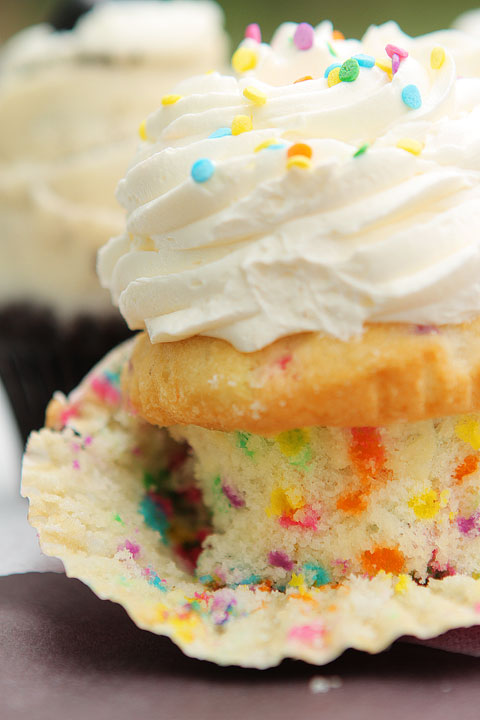 So fun! These would make the cutest birthday cupcakes ever.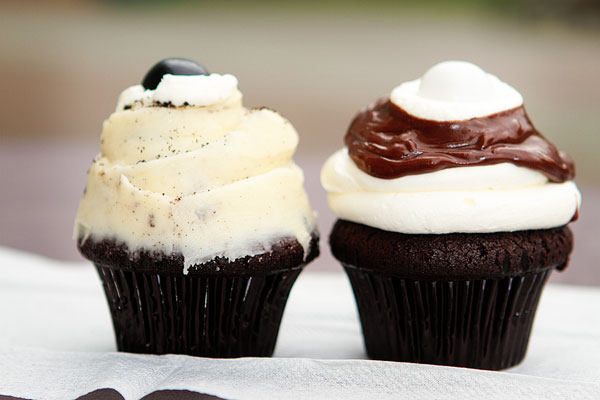 Here are the two chocolate cupcakes we picked out. The one on the left is Cookies 'N Cream. Loved this one! The frosting wasn't as whipped as the Celebration cupcake, which made it supremely rich and dense. Delish!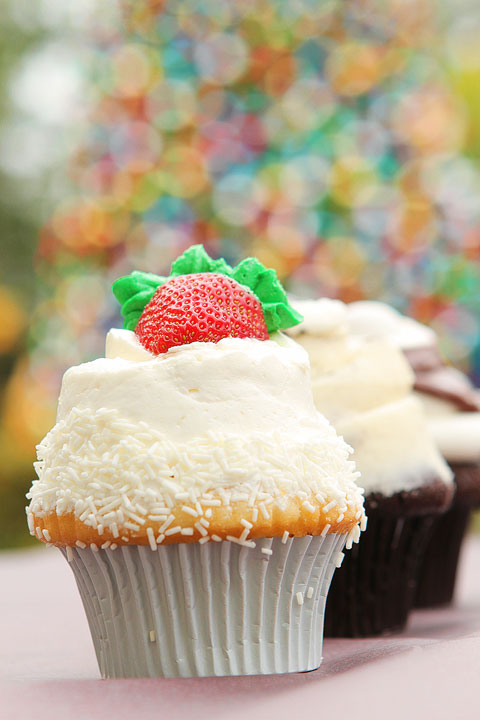 And finally, a vanilla cupcake with a yummy strawberry filling on the inside.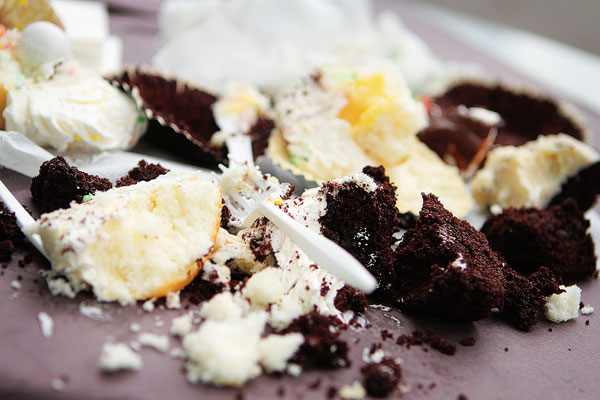 Loved every single bite! Please excuse our cupcake carnage. :)
After Disney, we headed back to the Picky Palate kitchen and created some cupcakes of our own! I'll be posting my photos later this week, but you can get a sneak peek on Jenny's blog. :) Can't wait for our next cupcake adventure! :)