Time's up!
The winner of the Keurig Giveaway is entry #1380 Carmen K. Congrats Carmen! I've sent you an email! :)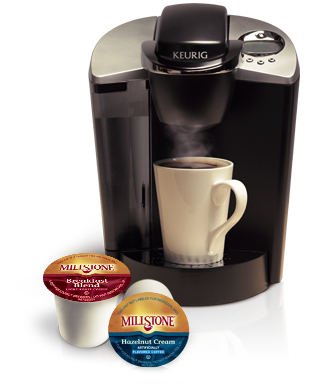 I'm in love.
First, I love coffee. But being the only coffee drinker in the house, I don't drink enough to justify making an entire pot at a time.
This is evidenced by the fact that I received a beautiful coffee maker for our wedding, 8.5 years ago, that is still sitting in the original box in my pantry waiting for the "right time" to be put into service.
*Hangs head in shame*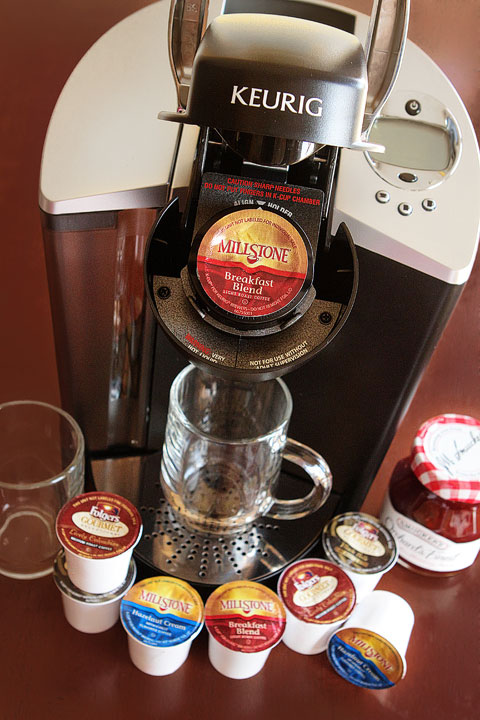 The Keurig Single Cup Coffee Brewing System is perfect for me. There are tons of fun flavors to choose from, and in about 3 minutes I can have a perfectly brewed single cup of coffee. No grinds. No filters. No cleaning up. It's like walking into Starbucks, (or *$, for you texters out there) choosing from a large menu of flavors, and having a perfectly brewed single cup of coffee in minutes. Another fun feature? The Keurig can brew tea, hot chocolate, and even iced drinks like sweet tea or iced coffee. Fun!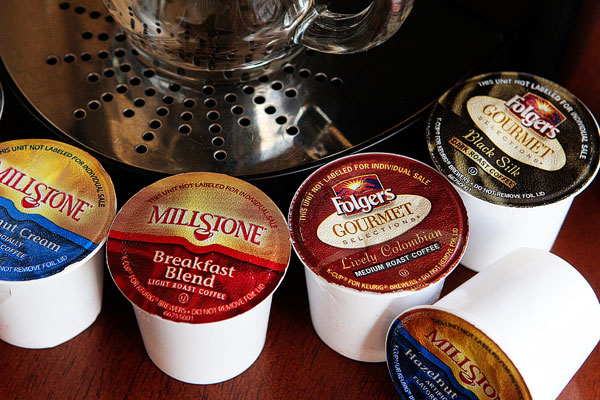 Since today's my birthday, what better day to give away one of my favorite new toys?? :) The fabulous folks at Folgers & Millstone Coffee have generously offered one Kevin & Amanda reader their very own Keurig along with an assortment of Millstone and Folgers "K-cups" to get your collection of gourmet coffees started.
Pictured above are a few of their new flavors for fall. Kevin affectionately renamed "Lively Colombian" to "Gloria".
Keurig Giveaway!
How to Enter
To be entered to win the Keurig Giveaway, simply answer the following question in the comments section of this post: What's your favorite flavor of coffee? You guys know mine… Hazelnut! I can't wait to try Millstone's new hazelnut cream. Do you take your coffee black? I like plenty o' cream and sugar in mine. Just being honest here.
Contest ends Saturday, December 4th at 8 pm CST. One entry per person, please. Winner will be chosen by Random.org and notified by email.
Good luck!!