Here's a super quick experimentation I did with aperture & bokeh. Learn how to add a special flare onto your photos to make them even more beautiful!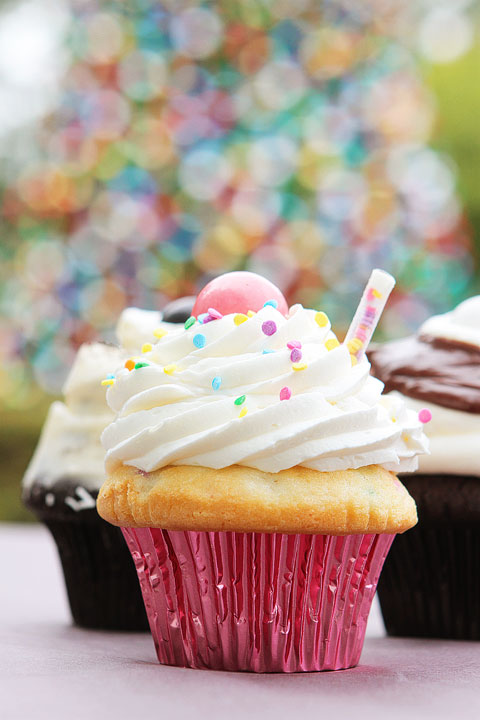 How to Get The Best Bokeh Lens Reaction
When Jenny and I were taking pictures of cupcakes at Disney, we grabbed a table by the giant Christmas tree and positioned the cupcakes so the beautiful tree lights & decorations were the background for our photos.
Below is a quick comparison of the different apertures we used and the different types of bokeh it produced.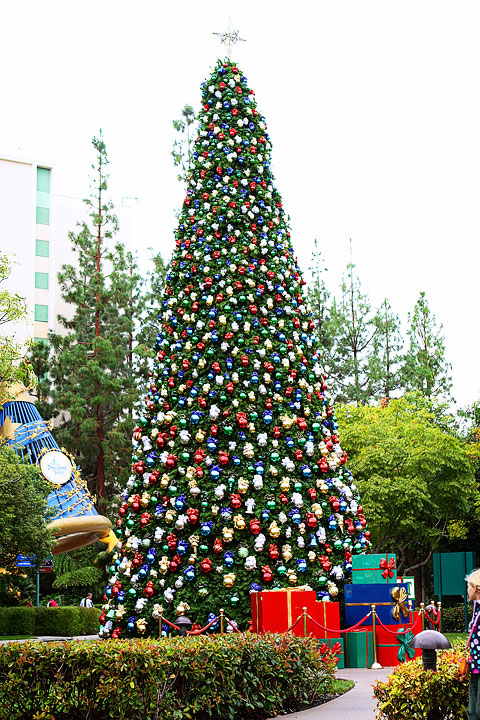 Photo via Jenny
First, here's the Christmas tree we used as our background.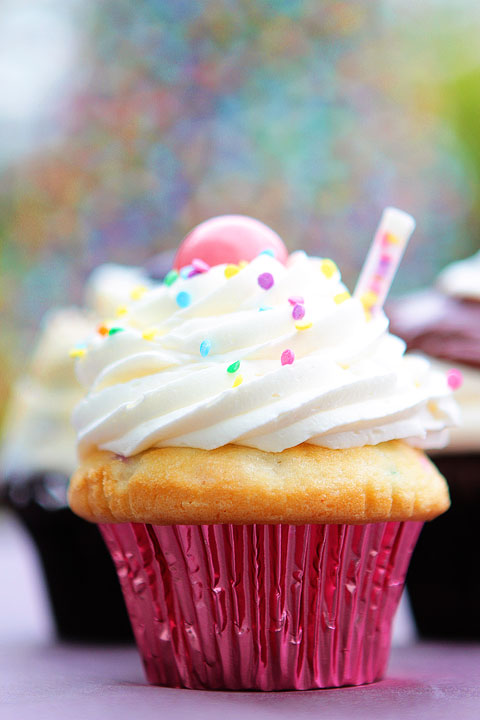 Canon 24-70mm f/2.8 lens
f/2.8
1/160 sec
ISO 100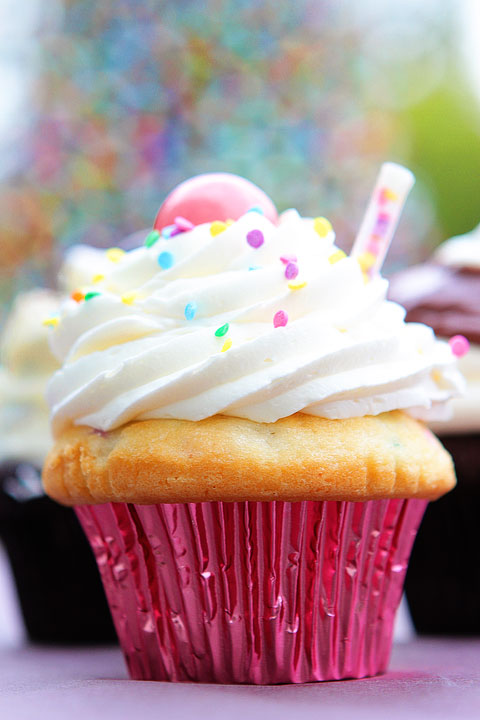 Canon 24-70mm f/2.8 lens
f/4.5
1/125 sec
ISO 200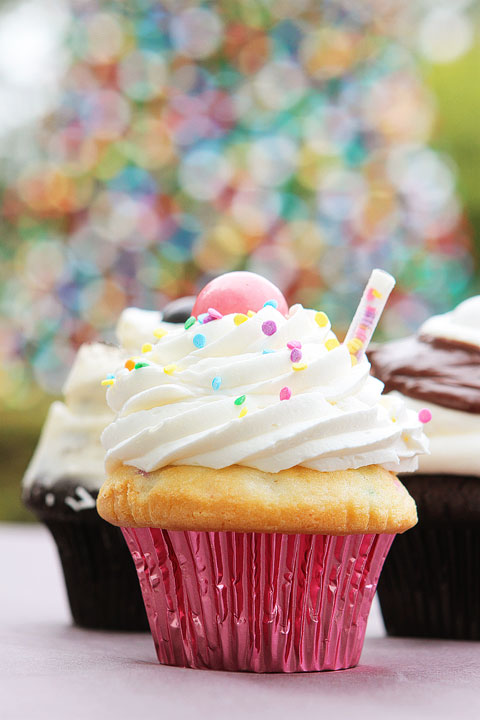 Canon 24-70mm f/2.8 lens
f/5.6
1/125 sec
ISO 200
Which one do you prefer? I normally prefer shooting at 2.8 or below, but I really like how the tree turned out in the third picture, at 5.6.
Give this a try with your Christmas tree! :) Experiment with your aperture and see how the bokeh changes. Here are a couple of photography tutorials to get you started.
A Quick Guide to Understanding Your DSLR Camera
Get Beautiful Background Bokeh with your Christmas Tree