For Kevin's birthday, we spent a long weekend in Chicago celebrating, walking, shopping, walking, seeing a game at Wrigley, walking, and eating in some seriously delicious restaurants. Here are just a few of the places we visited.. and the food I can't stop thinking about! :)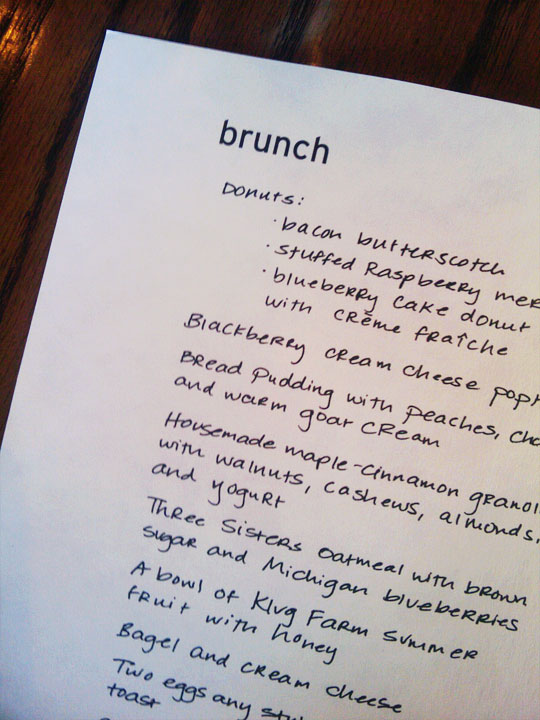 Sunday Brunch @ Nightwood. The menu here changes daily and is handwritten every day. BTW, I had visions of turning this lovely handwriting into Pea Nightwood font. I tried to sneak out with a menu, but they tackled me at the door. Alas.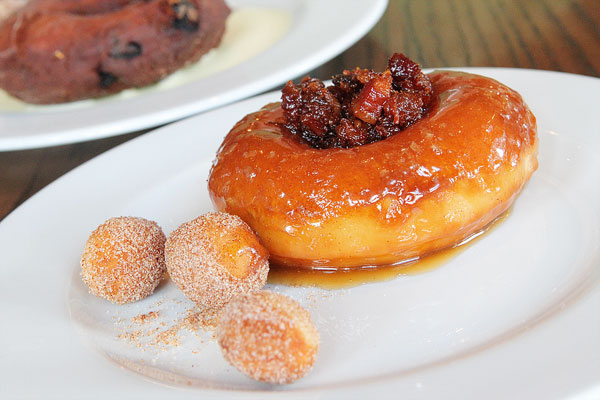 Oh you know we had to try that bacon butterscotch doughnut! Nightwood makes its own fresh doughnuts in the restaurant every morning.
And in the name of responsibility, we also went ahead and ordered the healthier variety, the Blueberry Cake Donut with créme fraiche. Heaven.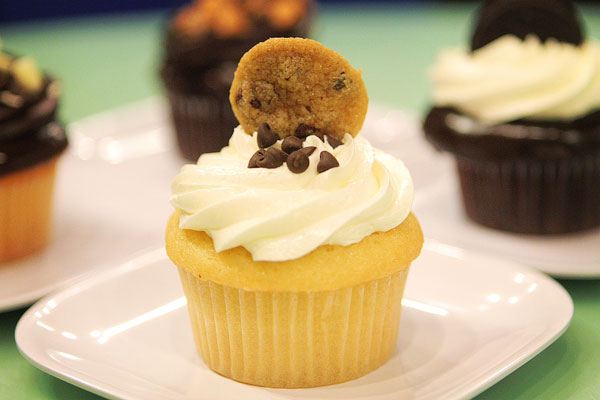 Friday Night Cupcakes @ Molly's Cupcakes. After shopping, baseball, and deep dish pizza at Lou Malnati's, we stopped in for some cupcakes at Molly's Cupcakes. By the way, see the difference between taking photos during the day and night? The doughnut photo above was taken in the morning, near a window. The cupcake photo was taken at night.
I much prefer the former. The difference is like night and day.
Snarf. I crack myself up.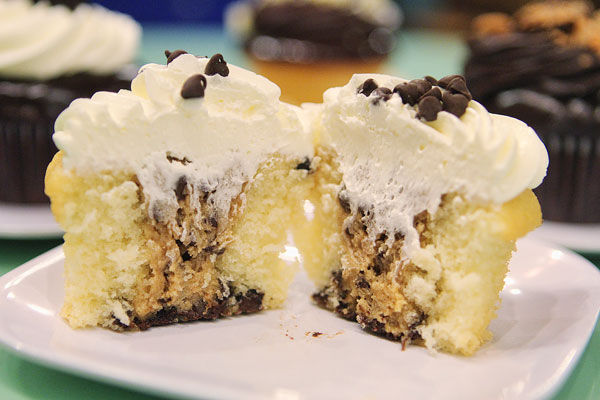 But let me assure you the lighting did not affect the taste of these delightful cupcakes one bit. Man, oh man, I really want to know how they did this! Did you see that? That's cookie dough! Stuffed in the cupcake!
This is probably like my ultimate dessert, cupcakes & cookie dough.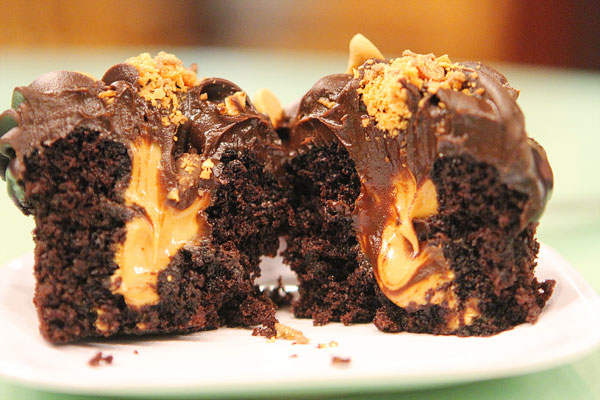 Now this beauty, I totally couldn't resist. This one was made with peanut butter, butterscotch, and chocolate, and topped with crushed Butterfingers.
I'm thinking I should've brought a couple of these home with me.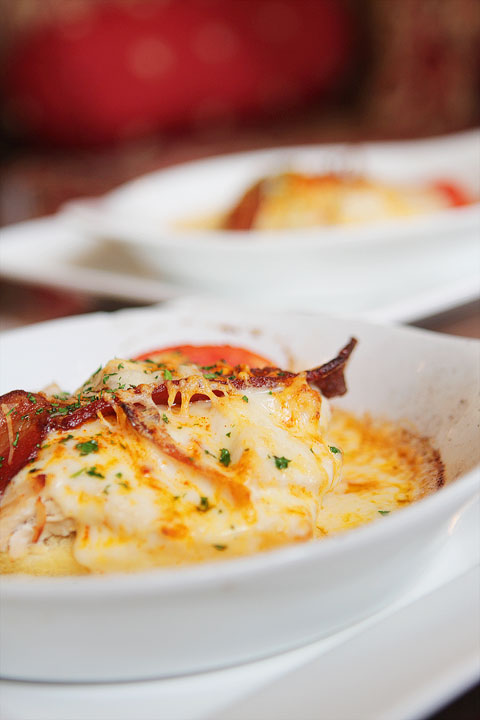 On our way back home, after spending a wonderful weekend in Chicago, we stopped halfway in Louisville, Kentucky at the Brown Hotel for their famous Kentucky Hot Brown. If you are ever in the area, I highly recommend it! The turkey was so incredible- it tasted just like Thanksgiving. And that tomato.. goodness, I'm still thinking about that tomato. And it was just on the side as a garnish!
But uh, dress like you're going to the prom, man. I felt seriously under dressed in my comfy, 10 hour road trip clothes! *blush*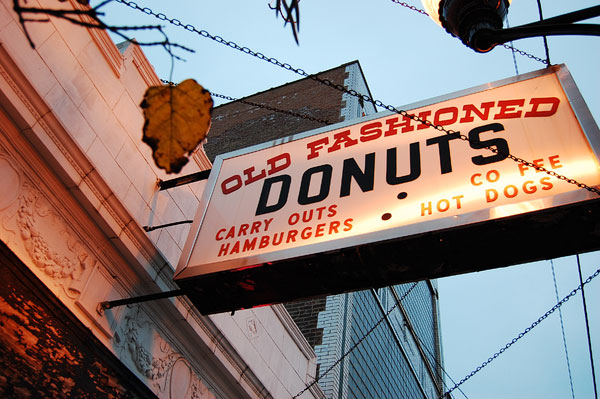 Photo via reallyboring
My favorite place we ate all weekend? Hands down, Old Fashioned Donuts in south Chicago. We stopped here on our way into town. My gracious these doughnuts were so unbelievably light and fluffy! It was like biting into a sweet, sugary cloud. Wishing I'd brought back a couple of these babies! :)
Did I say a couple? I meant a couple dozen!