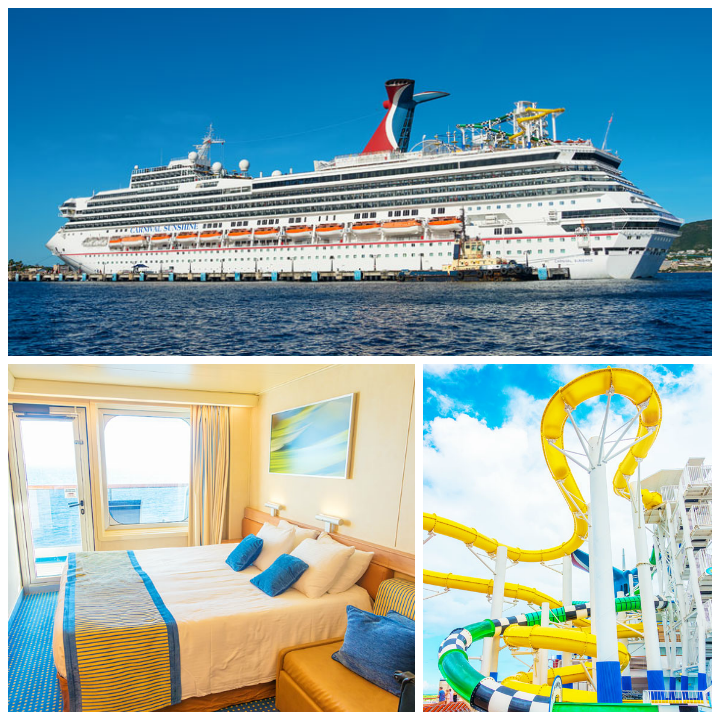 Last fall I took an 8-day Caribbean cruise on the Carnival Sunshine. The ship was fun and super family-friendly, the ports we stopped at were gorgeous, and the food was amazing! Most cruises are better known for their quantity of food rather than quality, which is why I was super surprised to have some of the best food I have ever eaten on the Carnival Sunshine — not just the best food I've ever had on a cruise, but the best food ever! I would totally do another Carnival Sunshine Caribbean cruise just for the food!
If you're looking for a Caribbean cruise with the best food, take a look below at the fabulous food and restaurants we found aboard the Carnival Sunshine: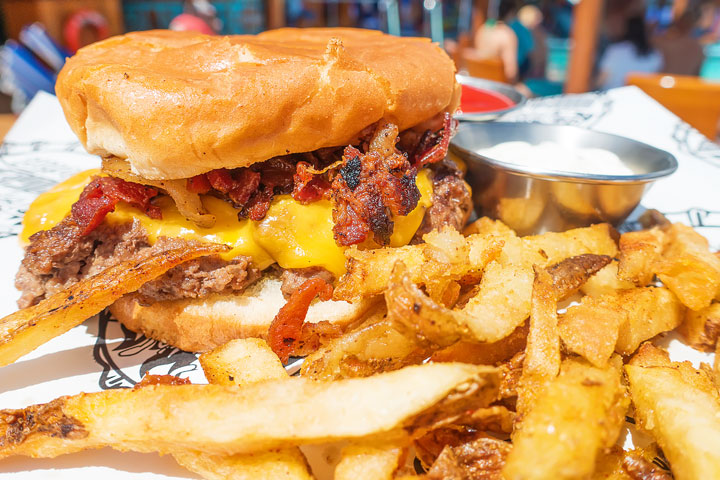 Guy's Burger Joint
Carnival has teamed up with Food Network personality Guy Fieri to create an authentic roadside burger shack on board the Carnival Sunshine Caribbean cruise. Guy developed these burgers exclusively for Carnival. Guy's Burger Joint is the poolside spot for fresh-off-the-grill burgers and hand-cut fries. Be sure to stop by the toppings bar to fully customize your burger with all the fixings, and try all the dipping sauces for the fries!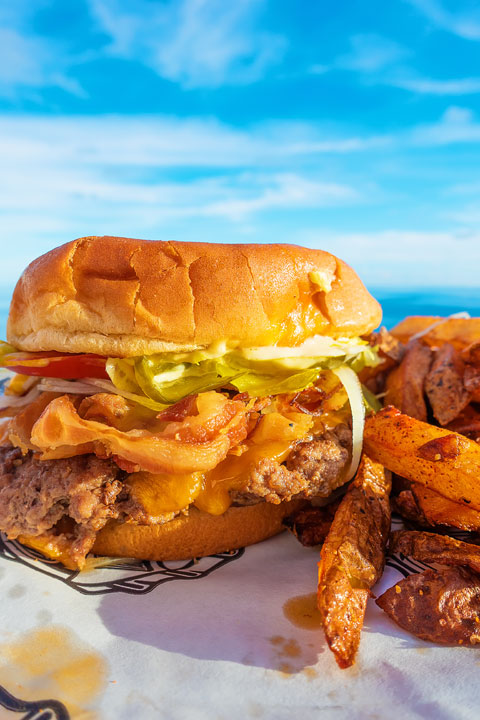 And you've got to try the "Piggy Burger" — topped with a bacon patty!! Best of all, Guys's Burger Joint is included with the cost of your cruise, so you can eat all the burgers and fries you want! :)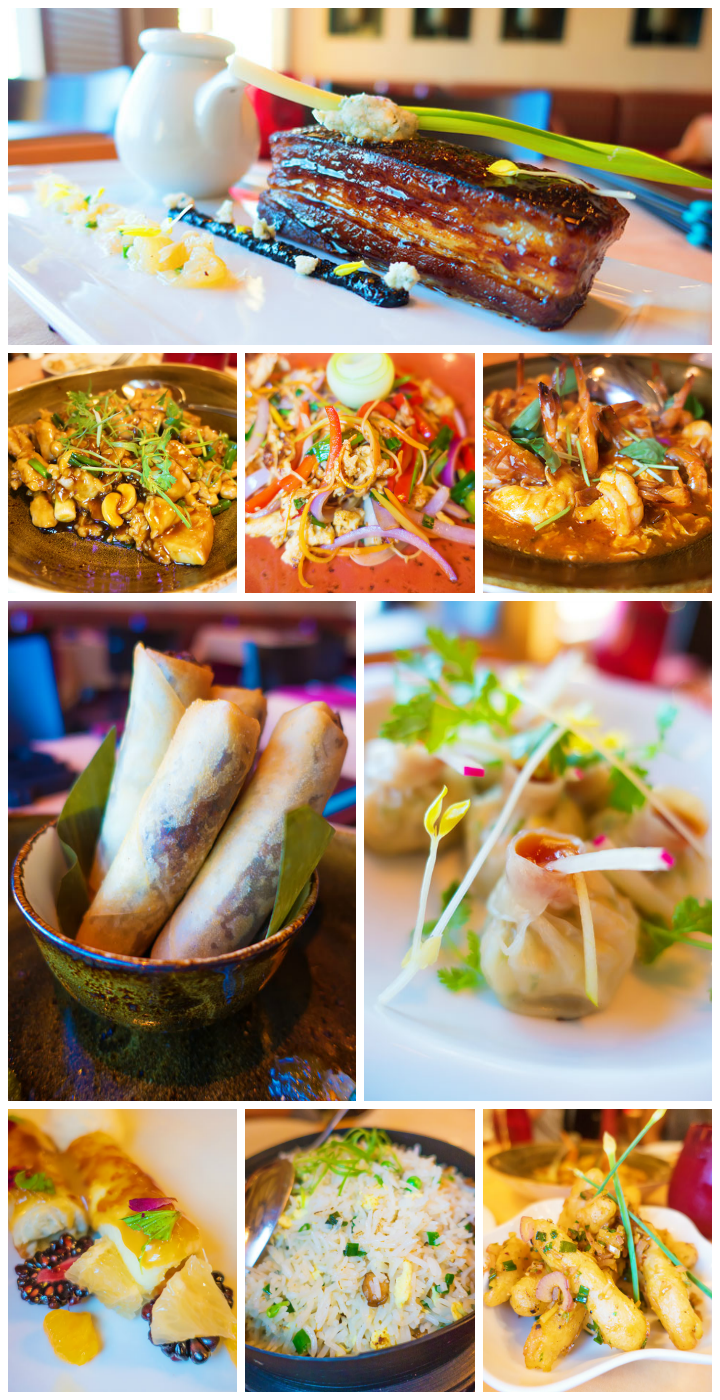 Ji Ji Asian Kitchen
Ji Ji Asian Kitchen was one of my favorite restaurants on the Carnival Sunshine Caribbean cruise. Everything here was SO good. We got to try a little bit of everything. I am still dreaming about the pot stickers and the Kung Pao chicken!! The menu is huge and there's a ton to choose from. Honestly you can't go wrong here!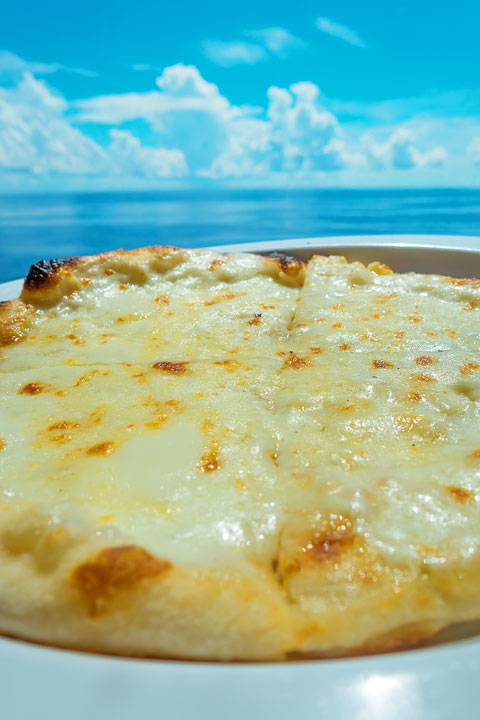 Pizzeria del Capitano
Get fresh, hot, made-to-order pizza 24 hours a day on the Carnival Sunshine! These hand-tossed pizzas are made with fresh mozzarella, homemade sauces, and a number of toppings to choose from. We ate here several times!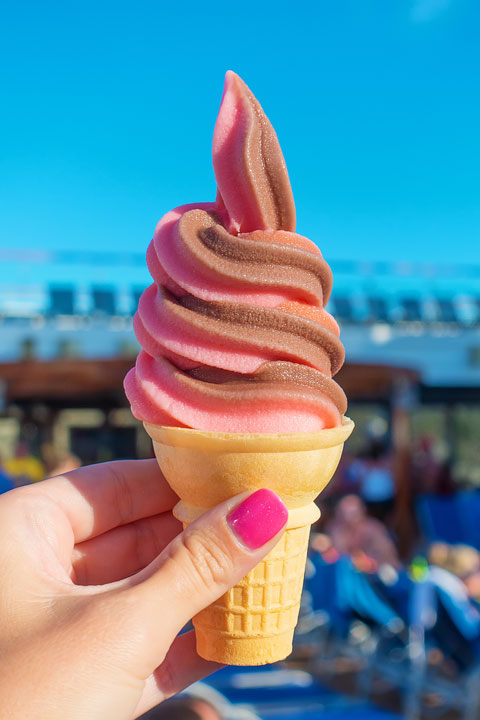 And who can resist the all-you-can-eat soft serve ice cream?? :) Loved this chocolate and strawberry swirl. I had way too many of these this week! :)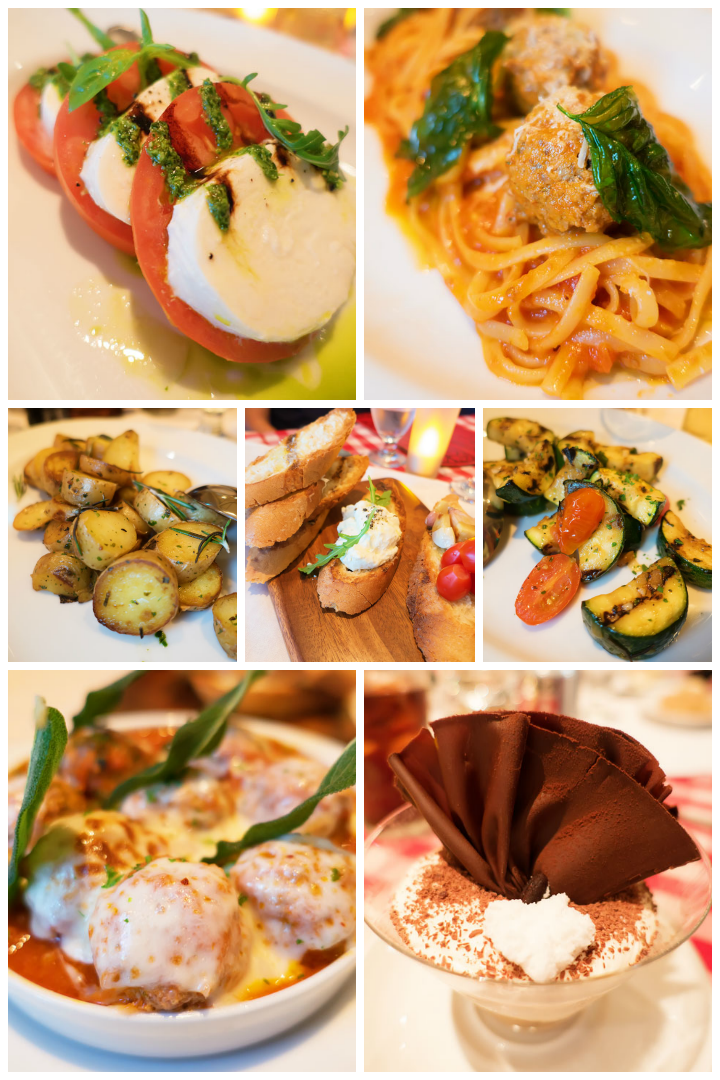 Cucina del Capitano
Cucina del Capitano was another one of my favorite restaurants on the Carnival Sunshine. The ship's captains and officers are Italian, and Cucina del Capitano serves Italian-American dishes inspired by their favorite recipes from their childhood.
What to order:
For an appetizer, the arancini is a must. For an entree, the carbonara and the chicken parmesan are amazing!!! And for dessert, I LOVED the lemon sorbet and the tiramisu!
Wish I could go back here right now!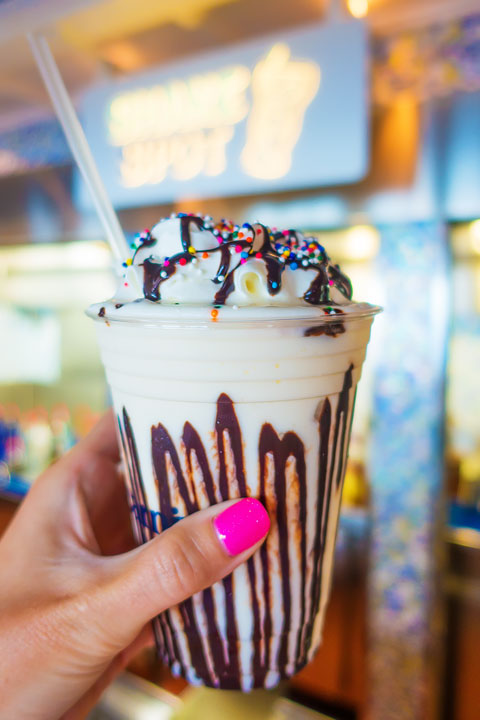 Shake Spot
Artisan, handcrafted milkshakes and indulgent floats galore! Loved this fun sweet shop!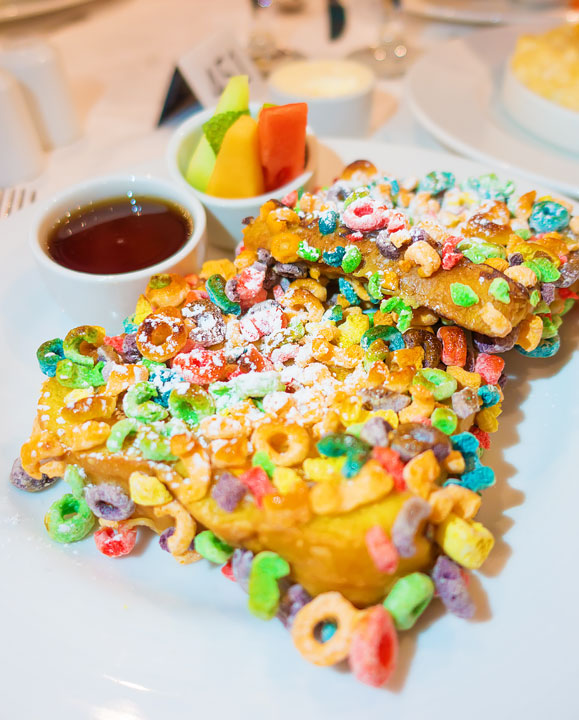 Seaday Brunch
Brunch is my favorite meal of the day! And I like to sleep in, so I love that the Seaday Brunch on the Carnival Sunshine is served late! :) But it's also open early for you early riser weirdos. I'm talking to you, Kevin. ;)  xoxo
The Seaday Brunch has a fabulous menu with a wide variety of breakfast and lunch options.
How seriously fun is this Froot Loop French Toast?? :)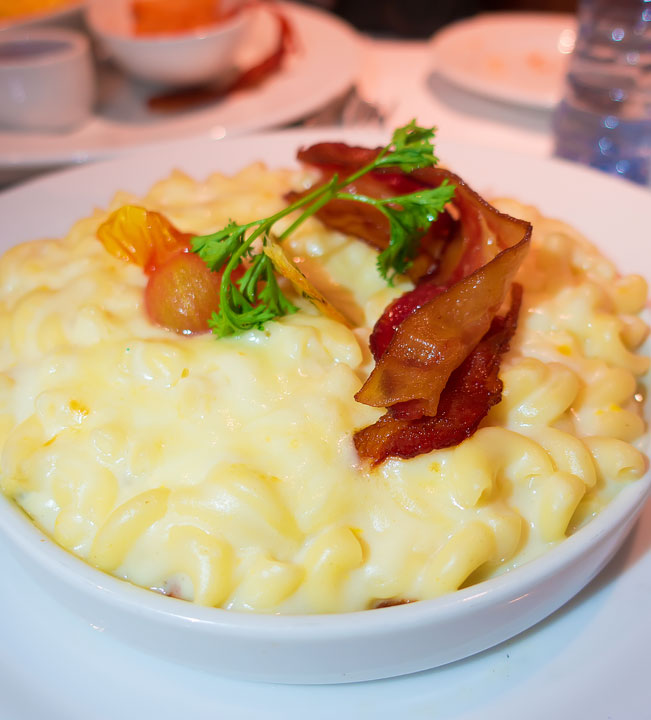 And if lunch is your thing, how decadent is this mac and cheese?? :)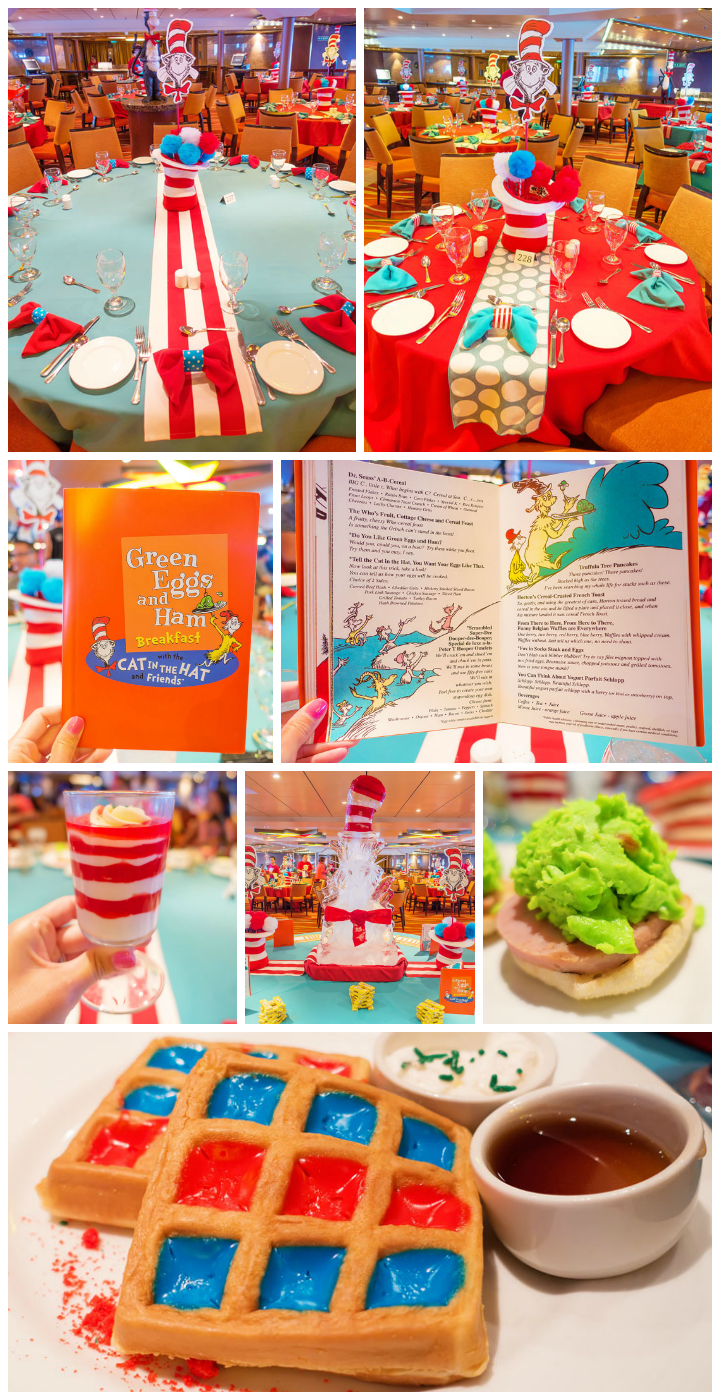 Green Eggs and Ham Breakfast
On the last day at sea, celebrate with a fun Dr. Seuss character breakfast on the Carnival Sunshine!! The dining room and tables are decorated in bright colors and patterns with fun and unique menus. All the food is fun and funky!! You can even order green eggs and ham!
Plus the stars of Dr. Seuss and the Cat in the Hat are around for special photo opportunities and fun interactions. Definitely a meal to remember!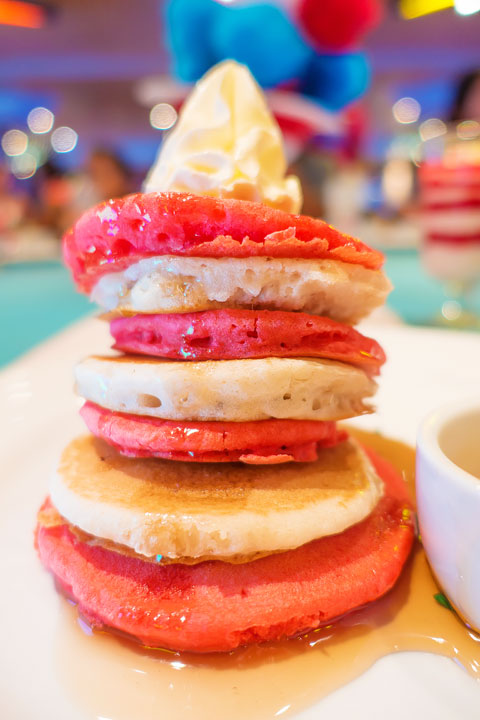 How fun are these Cat in the Hat pancakes?! :)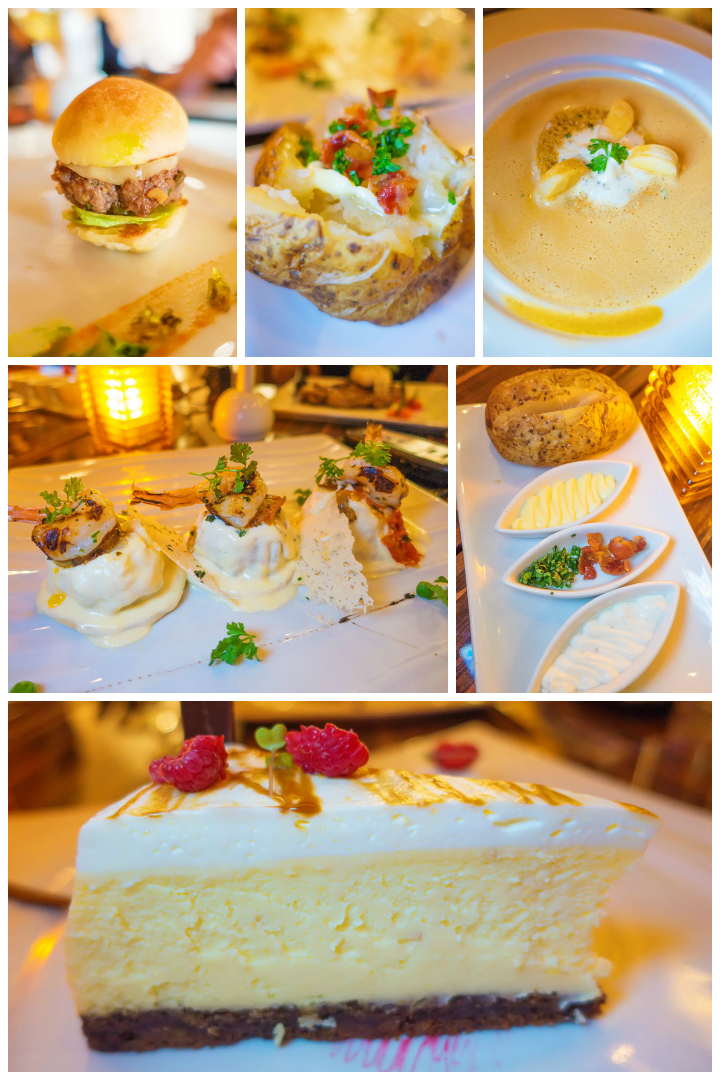 Fahrenheit 555 Steakhouse
Fahrenheit 555 Steakhouse is perfect for a special occasion. Enjoy premium cuts of beef cooked to your exact specifications, as well as a fantastic selection of seafood, entrées, gourmet appetizers and an extensive wine list.
I got the Lobster Ravioli with shrimp scampi, lobster bisque, a baked potato, and for dessert, this heavenly cheesecake. So good!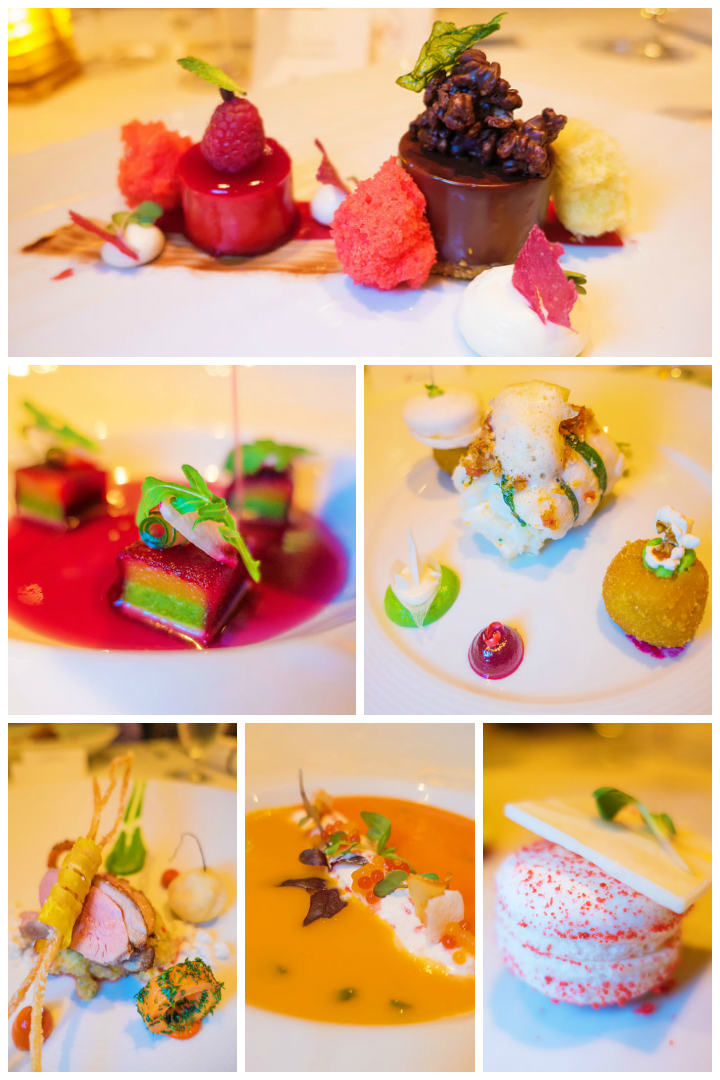 The Chef's Table
Dining at The Chef's Table was an amazing experience. If you are a foodie, you have to do this! You'll be treated like a VIP with a multi-course dinner hosted by one of the ship's master chefs. The full-service dinner includes unique appetizers, entrees and desserts not found on the regular dining menus. You even get to take a tour of the ships galleys and kitchens!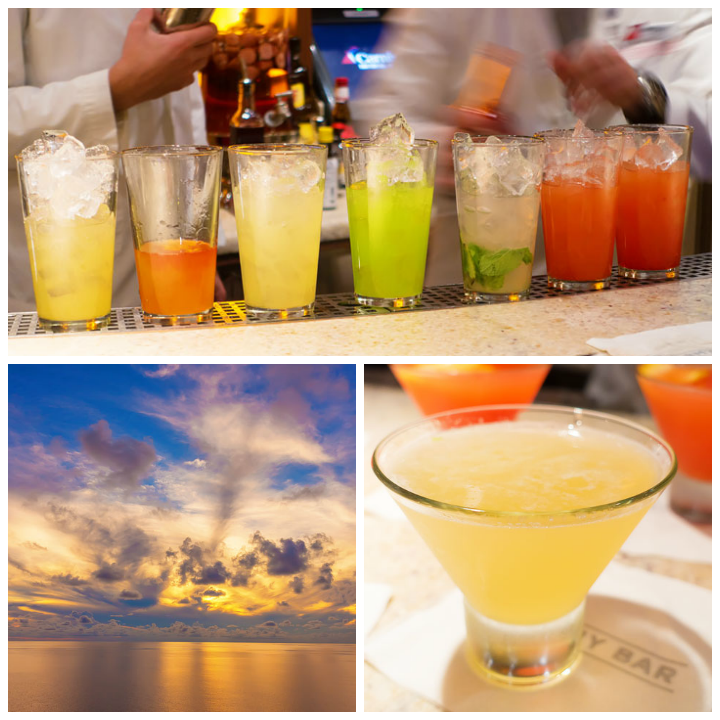 Alchemy Bar
The mixology specialists at Alchemy Bar will create a signature cocktail just for you! Choose from both nonalcoholic and alcoholic elixirs. You can even create your own custom concoction from a variety of unique ingredients! Definitely a fun experience!
---
Carnival Sunshine Caribbean Cruise Islands & Excursions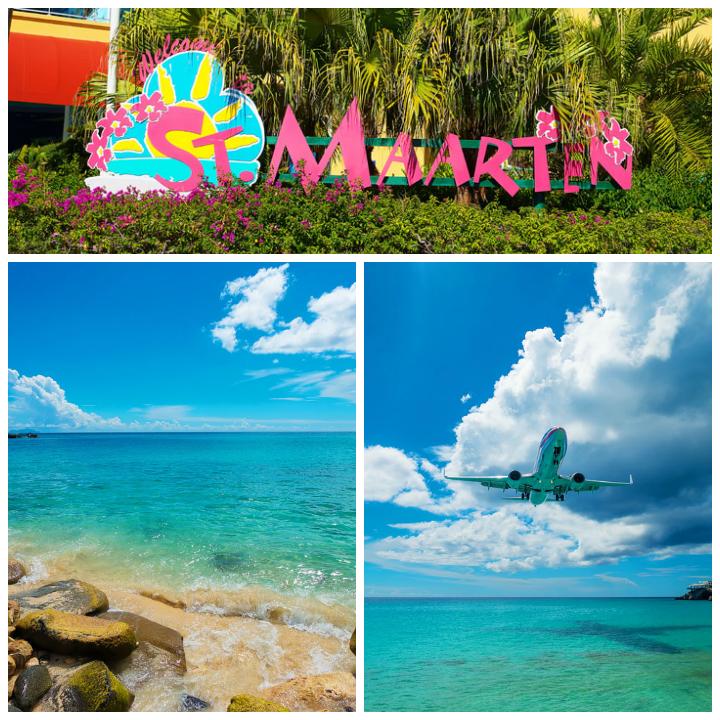 St. Martin
Now let's talk about the beaches! We went to 4 different islands on our Carnival Sunshine Caribbean cruise. The first one was St. Martin.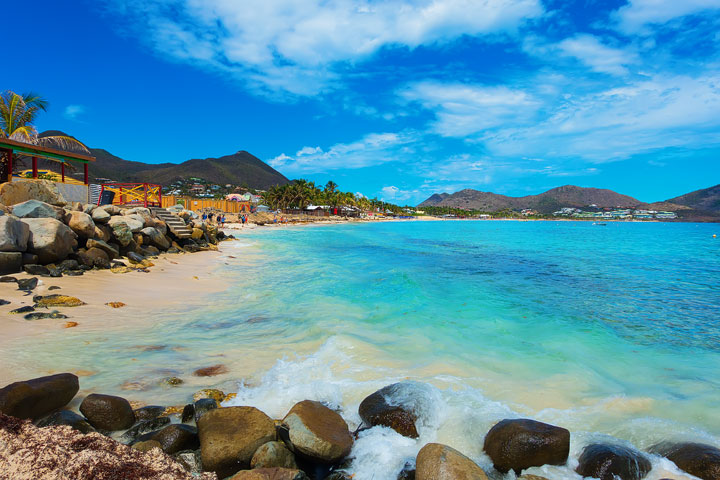 My favorite part of St. Martin was sitting on the beach and watching the planes come in at Maho Beach.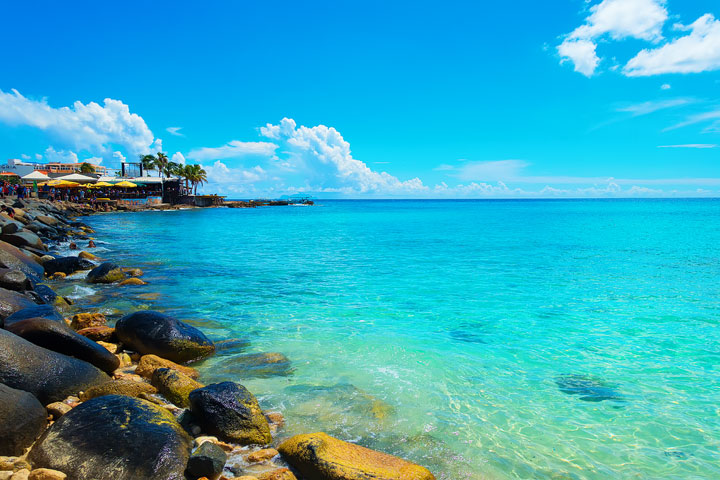 I loved the beaches in St. Martin. Such beautiful, warm, clear water!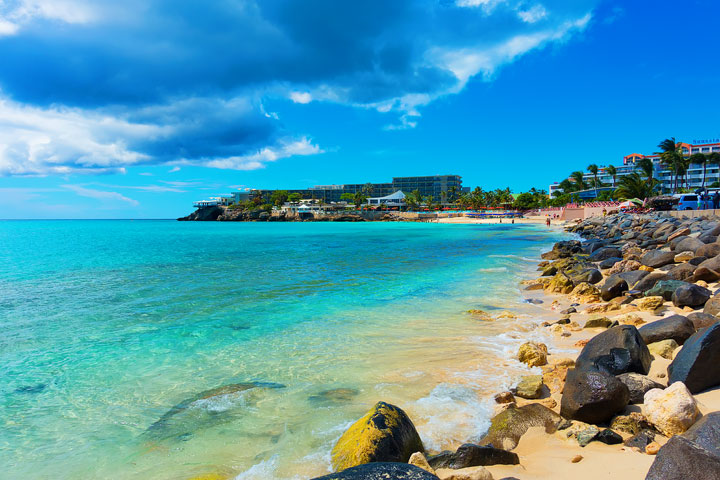 This is Maho Beach, where the planes were landing.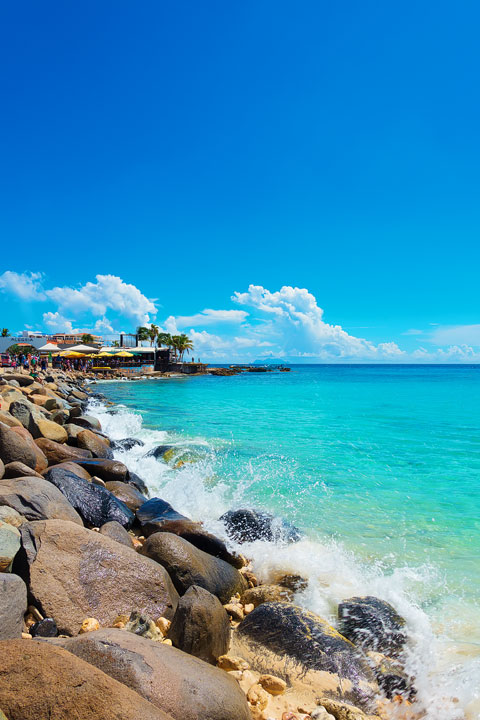 I could've sat out here all day and listened to the waves crashing against the rocks.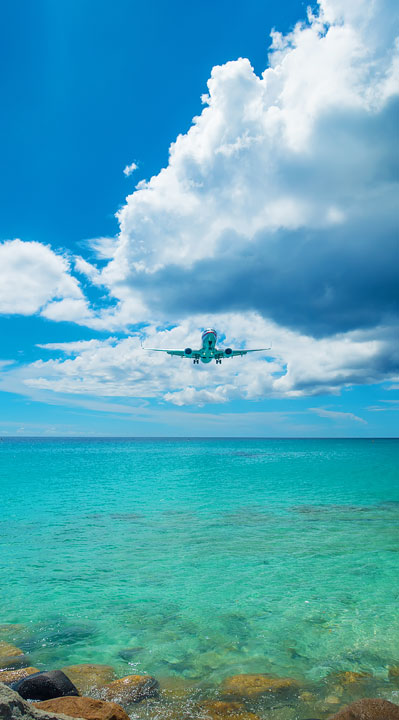 Coming in for landing!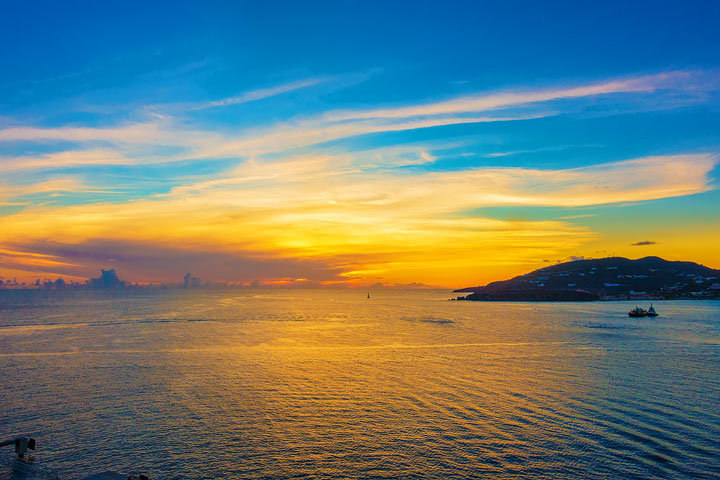 We sailed away at sunset, just as the sun dipped below the ocean.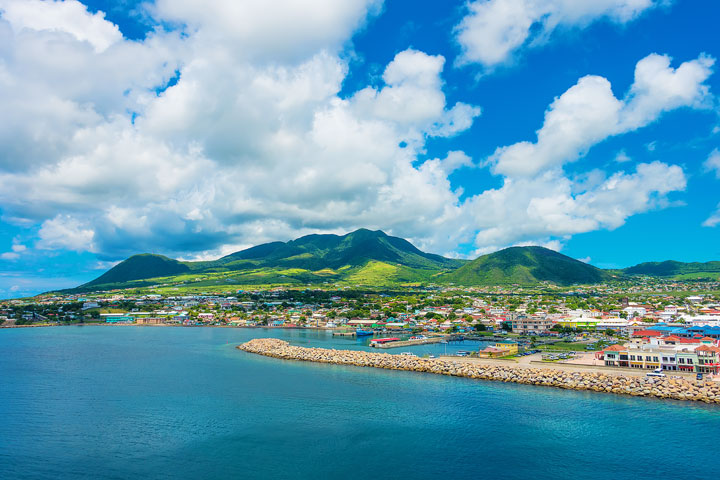 St. Kitts
Next up was St. Kitts!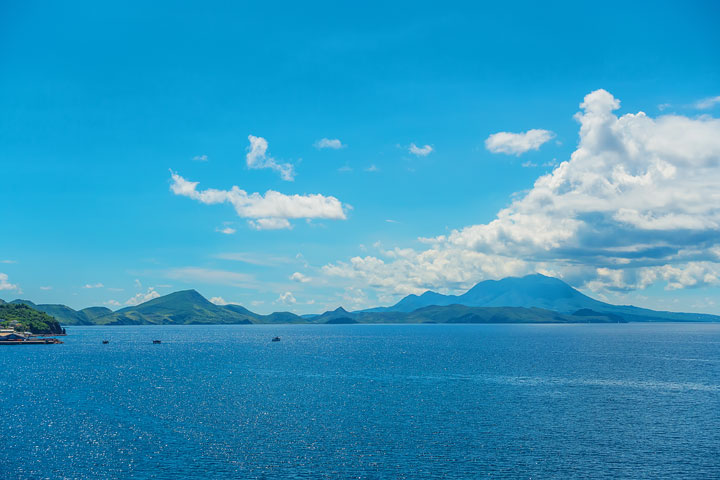 We booked a snorkeling excursion in St. Kitts. We got to take a catamaran ride out to a secluded bay and explore an abandoned ship wreck!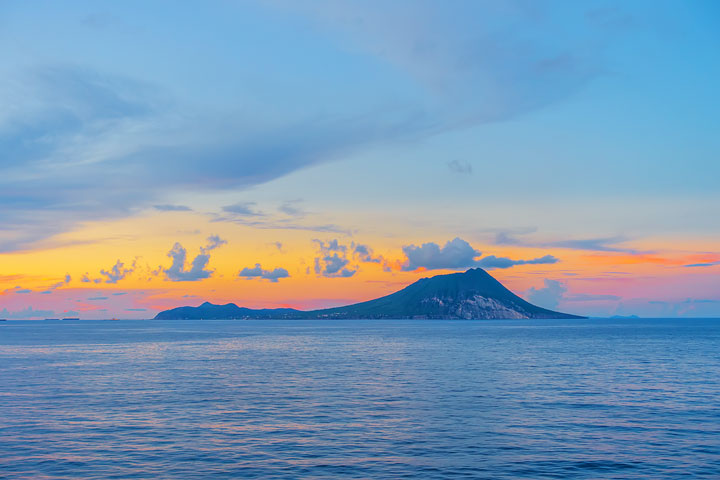 Watching the sunset from the ship every night was one of the highlights of the day.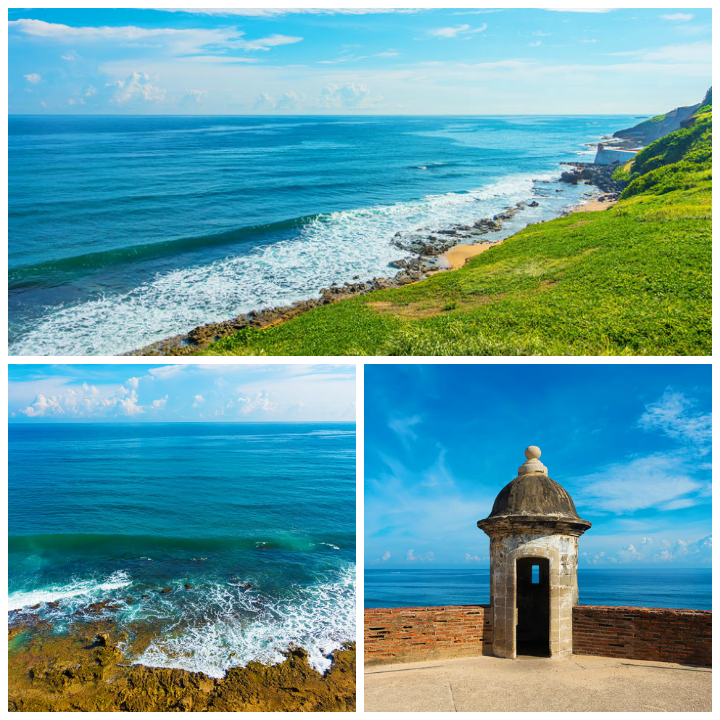 San Juan
Our next stop was Puerto Rico. We spent the day exploring Old Town San Juan.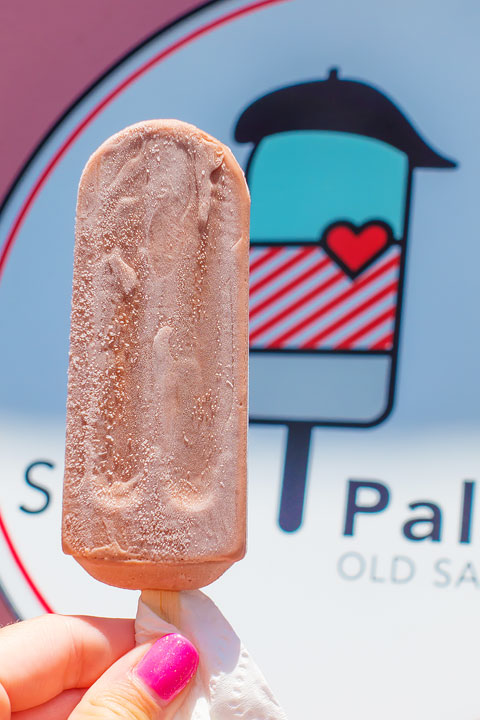 When I saw this gourmet popsicle shop I knew we had to stop!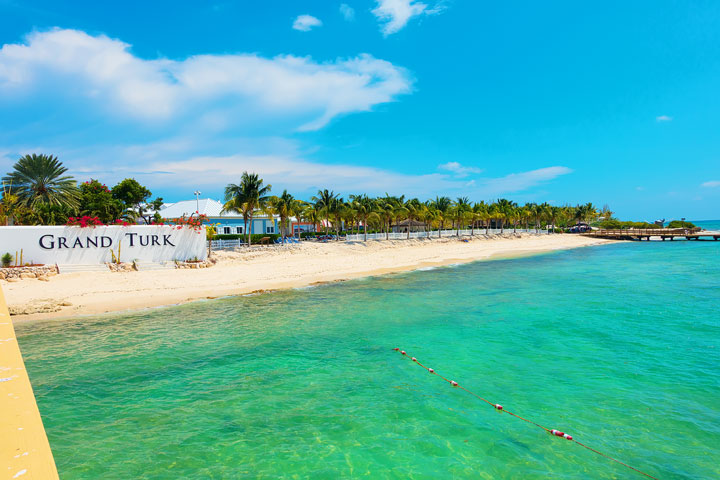 Grand Turk
Grand Turk (Turks and Caicos) was one of my favorite beaches.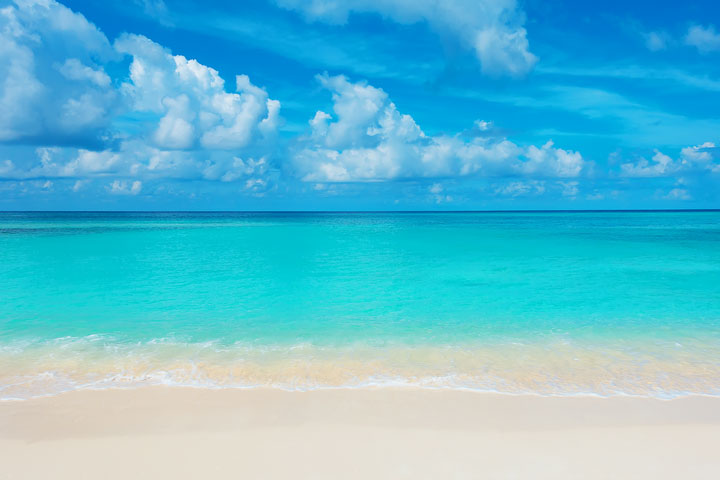 We took a cab out to Pillory Beach and spent the day lounging in the sun. It honestly looked straight out of a postcard.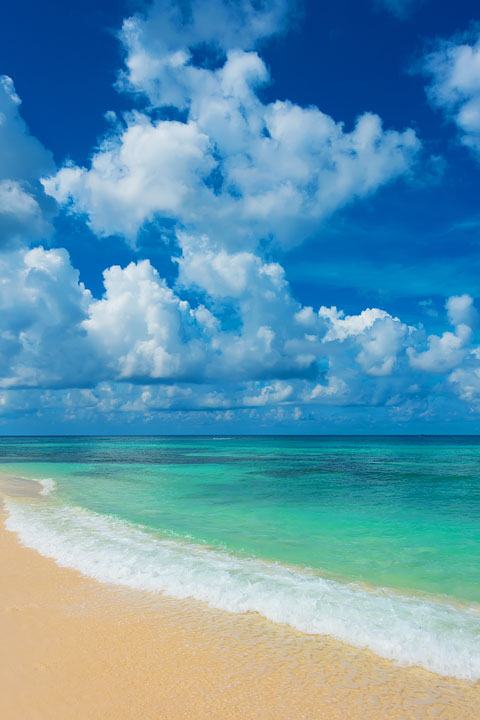 The water was amazing!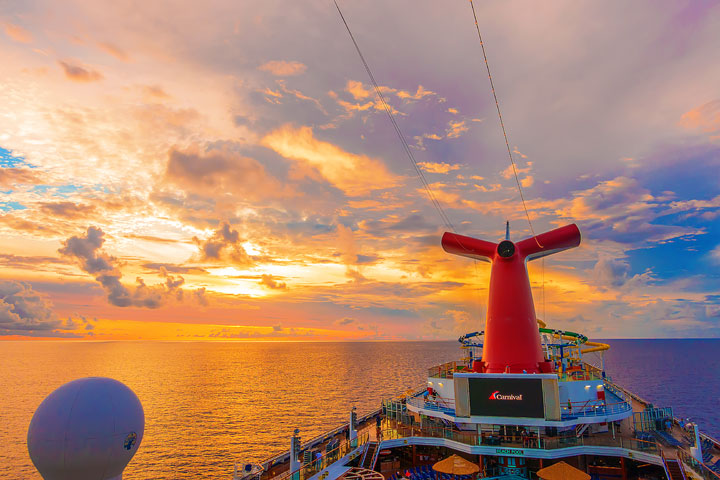 Such a fun day in the Caribbean!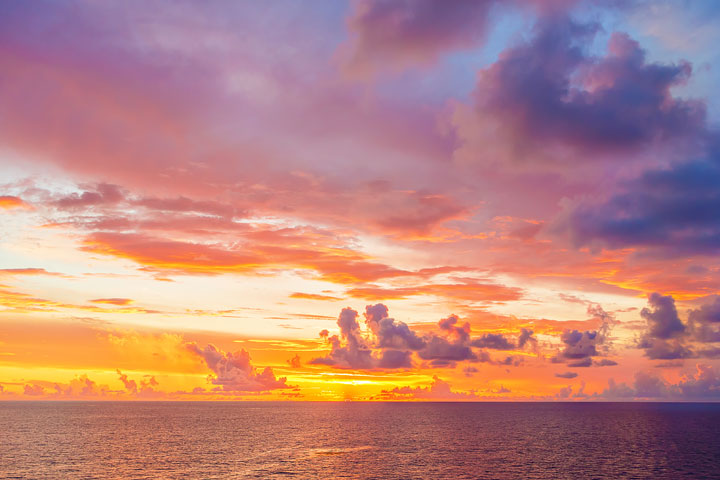 The sunsets on the ship were incredible.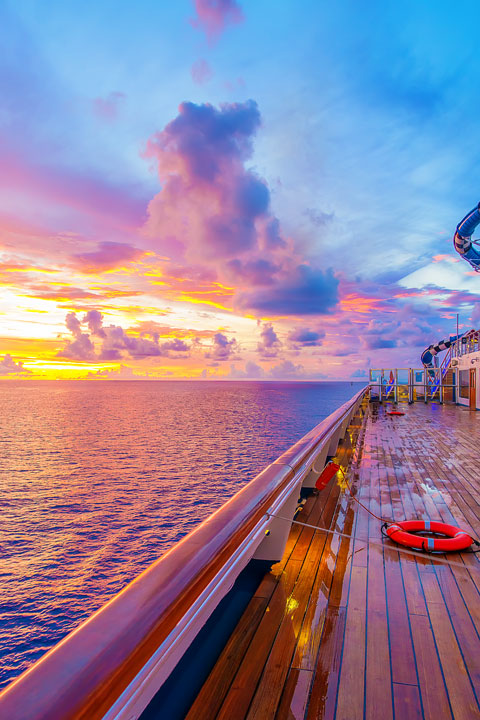 Always my favorite part of a cruise.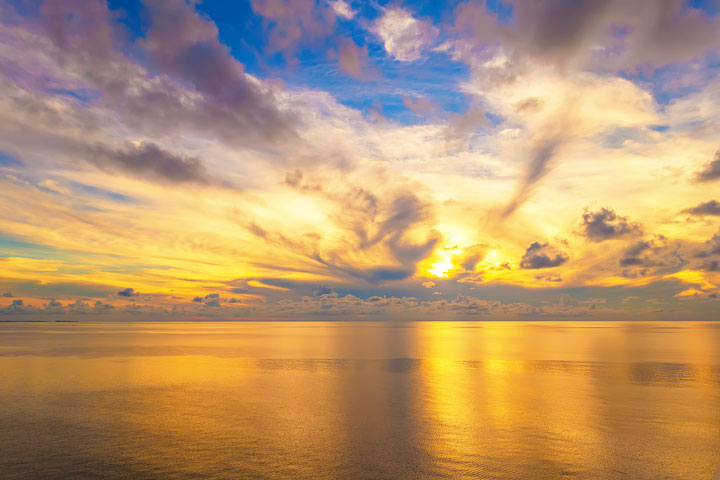 If you've been considering a Caribbean cruise, and want to go on one with fabulous food, I highly recommend the Carnival Sunshine Caribbean cruise! The food is amazing and the beaches are gorgeous. You can't go wrong with that combo!