If you're planning a trip to Morocco, you might have heard that there's nothing to do in Casablanca Morocco except visit the mosque. To be honest, for the most part, that's true. But Casablanca is also home to the largest airport in Morocco, so there's a good chance you might be starting (or ending) your journey in Casablanca.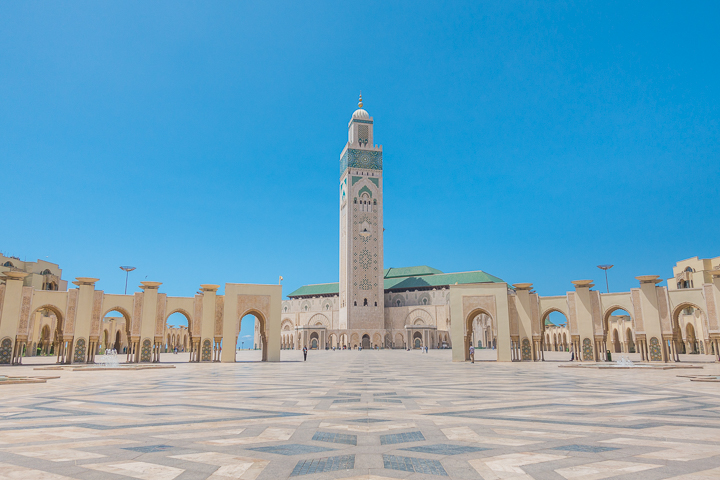 If you're flying in or out of Casablanca, you'll probably be there for at least a day. So here are five things you can do in Casablanca Morocco besides visit the Hassan II Mosque.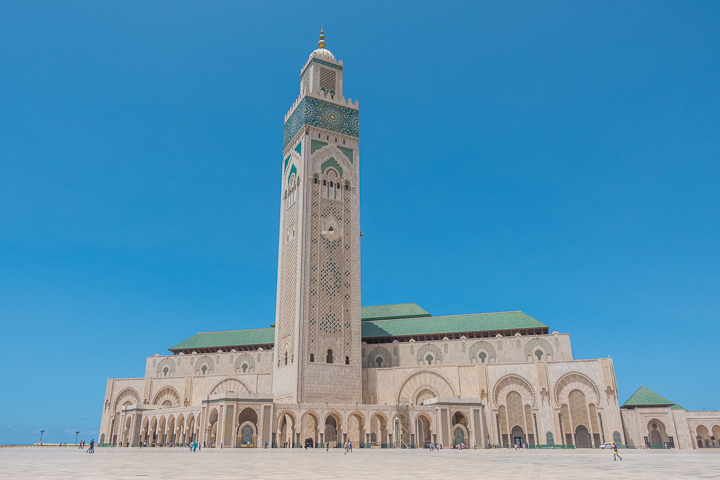 Hassan II Mosque
The Hassan II Mosque is the only mosque in Morocco that non-muslims are allowed to enter. You can only enter on a guided tour, which are offered a few times per day.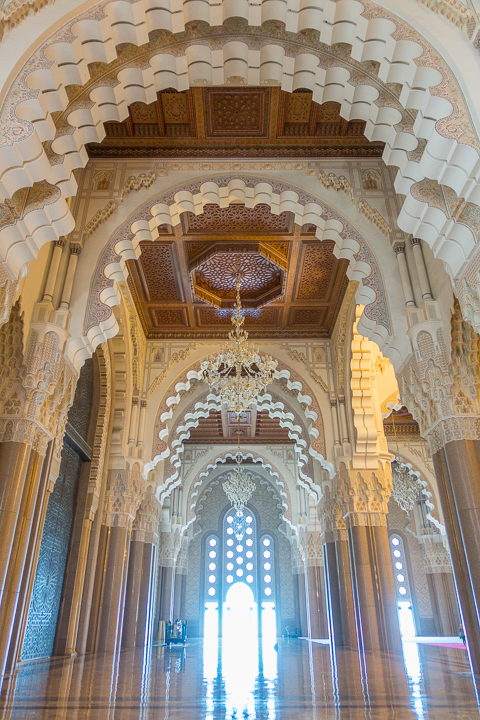 Check the official website for the guided tour times for the Hassan II Mosque. (It's in French, but you can use your browser to translate it.) The tour costs around $12 and credit cards are accepted. You are allowed to take pictures inside in mosque.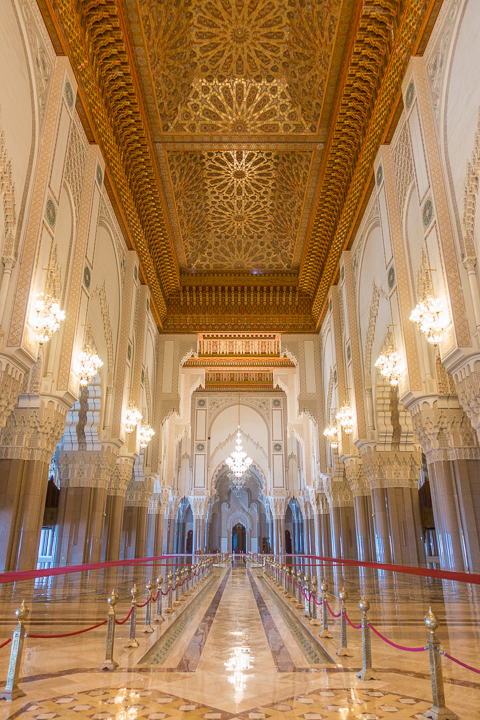 Where to buy tickets for the Hassan II Mosque:
There is a little building (museum) on the right, close to the street where the taxi will drop you off. You can buy your tickets here, and the tour will start here (not all the way back near the mosque). Plan to arrive about 15 minutes before the tour to give yourself enough time to buy tickets.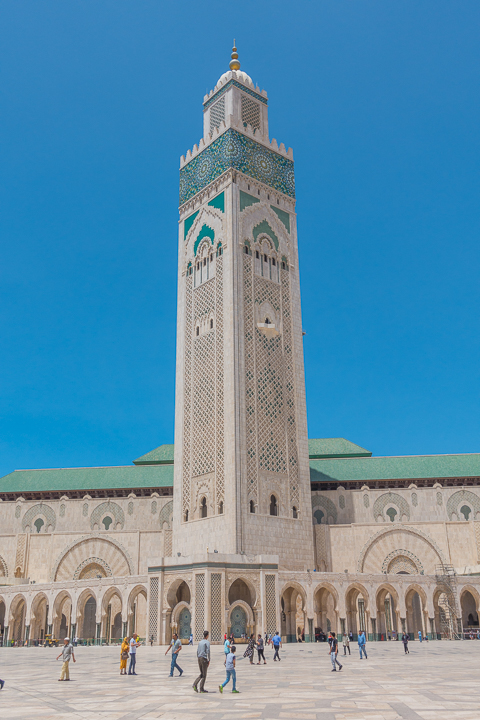 5 Things To Do in Casablanca Morocco
If you don't care about visiting the mosque, and you're not already flying in or out of Casablanca, I wouldn't go out of your way to visit. But if you're already going to be there, here are 5 other things you can do in Casablanca Morocco besides visit the Hassan II Mosque!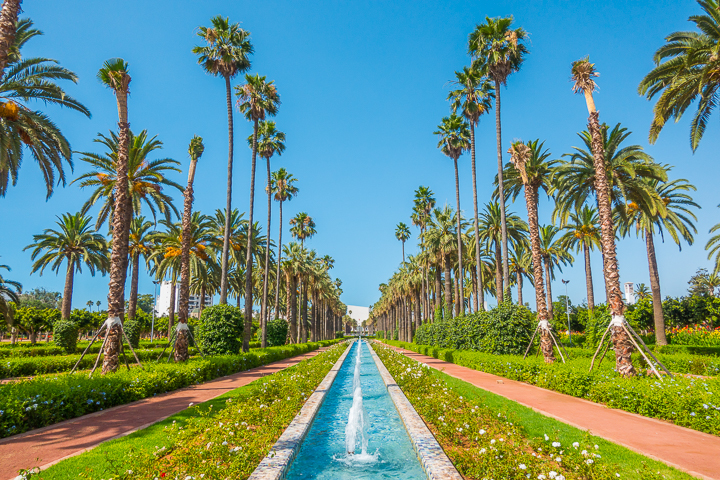 1. Arab League Park
Stroll through this large park with palm trees and fountains in the heart of Casablanca Morocco. Have your taxi drop you off here, then you can walk to the next 2 places.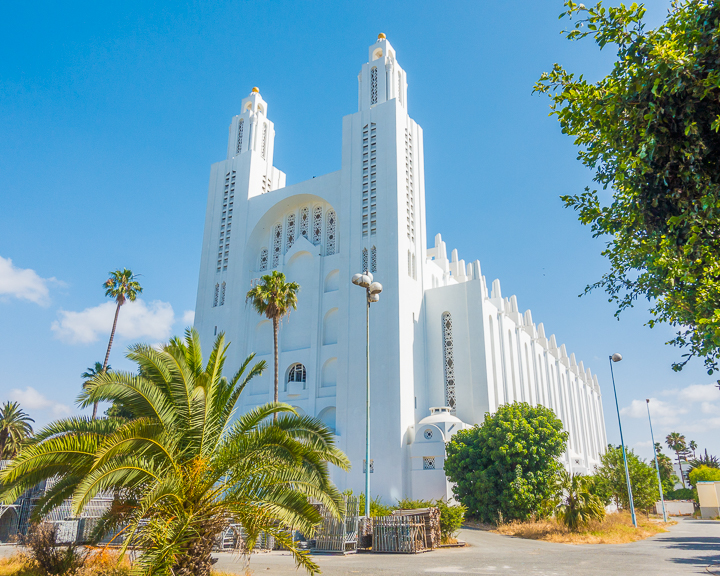 2. Cathédrale Sacré Coeur
A beautiful white church from the 1930s. When we were there the cathedral was under renovations so we could not go inside.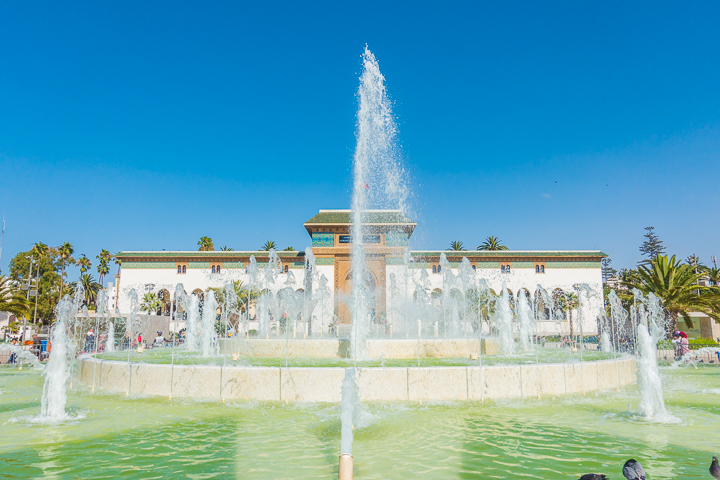 3. Place des Nations Unies
A large square with a fountain in the middle of the city surrounded by shops and restaurants. Perfect for people watching.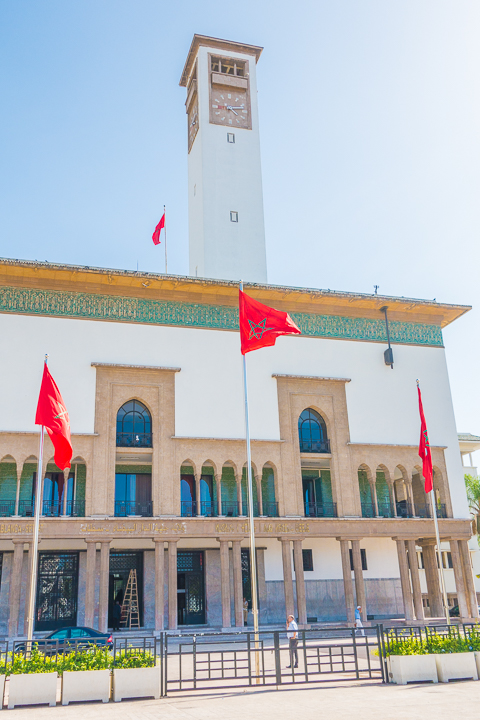 We stopped near the Place des Nations Unies for an afternoon break at one of the juice shops nearby for a freshly squeezed orange juice. The orange juice in Morocco was seriously the best!!!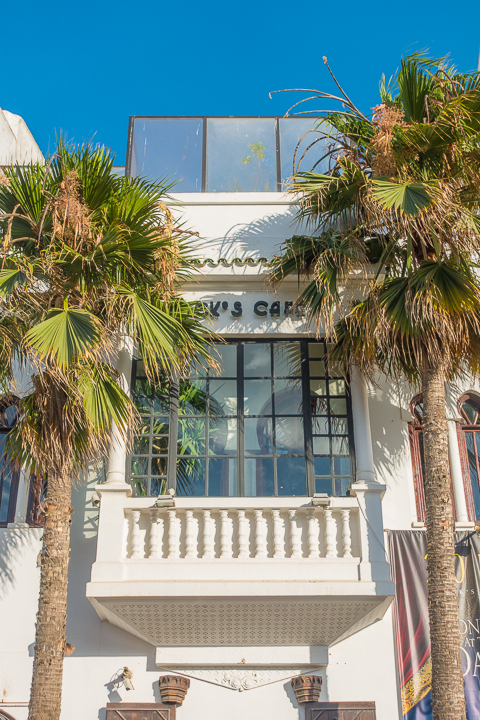 4. Rick's Cafe in Casablanca
If you're a fan of the movie Casablanca, you definitely remember Rick's Cafe, the main setting of the movie. The movie was not actually filmed in Casablanca, it was filmed on a sound stage in Hollywood. But there is a restaurant in Casablanca that has modeled itself after Rick's Cafe in the movie, and if you want to feel like you've stepped back in time, you can have dinner there one night.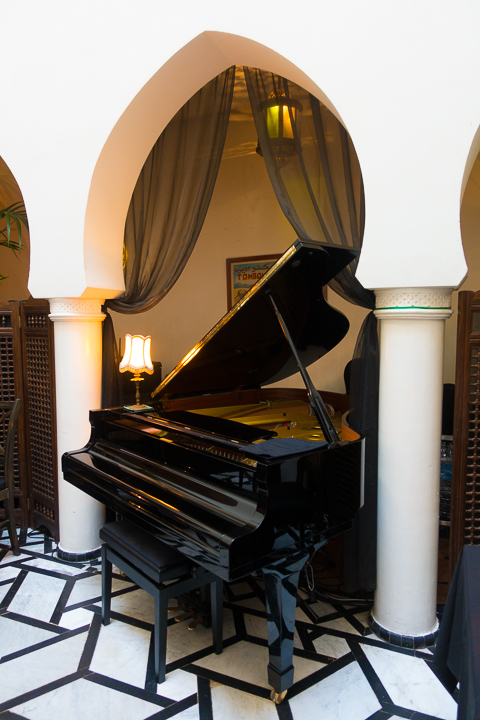 To be honest, the food what just okay. Definitely not the best we had in Morocco. It's a very international menu. There's also a VERY strict dress code on their website, but they were not enforcing it at all. They also didn't want us taking pictures with our real camera, only phones. It's not like I had a huge professional camera, just my small point-and-shoot travel camera.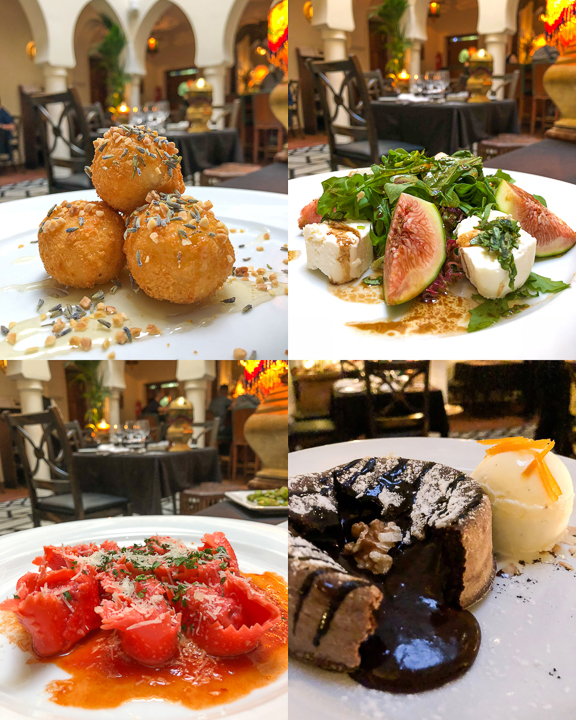 Pictured above: Goat cheese croquettes with honey and lavender, Fig and goat cheese salad, Ravioli, and Molten chocolate lava cake.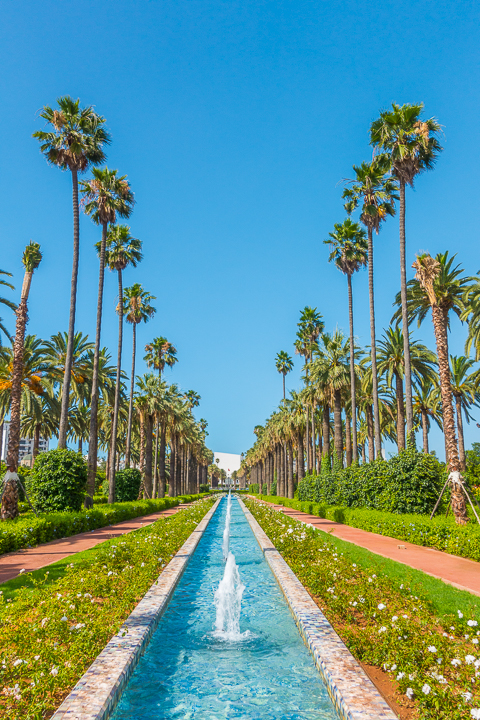 5. Hammam Spa Treatment
Everywhere else you go in Morocco, you may be too busy exploring the city to take time for a traditional Moroccan spa treatment. A traditional hamman experience usually includes a full body scrub, hot and cold water treatments, and a full body massage. Since there's not much else to do in Casablanca Morocco, it's the perfect place to cross a hammam treatment off your Morocco bucket list!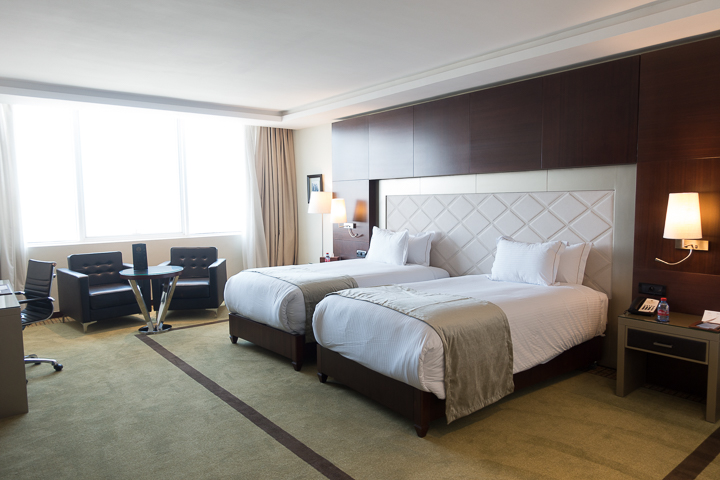 Casablanca Hotel
We stayed at the Grand Mogador City Center in Casablanca. The room and bathroom were HUGE compared to everywhere else we stayed in Morocco!! The countertops in the bathroom were as big as a twin sized bed!! I love have tons of counter space.
The bed was so soft and comfortable. Most of the beds in Morocco were really firm but this one was super luxurious.
Wifi and breakfast are included. Breakfast is a huge buffet. The lemon mint juice is amazing!!!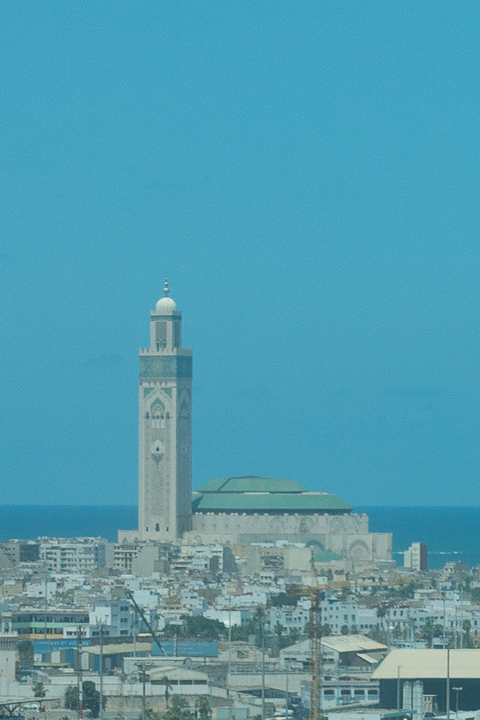 We even had a view of the Hassan II Mosque from our room!
---
Like this post? Save it on Pinterest!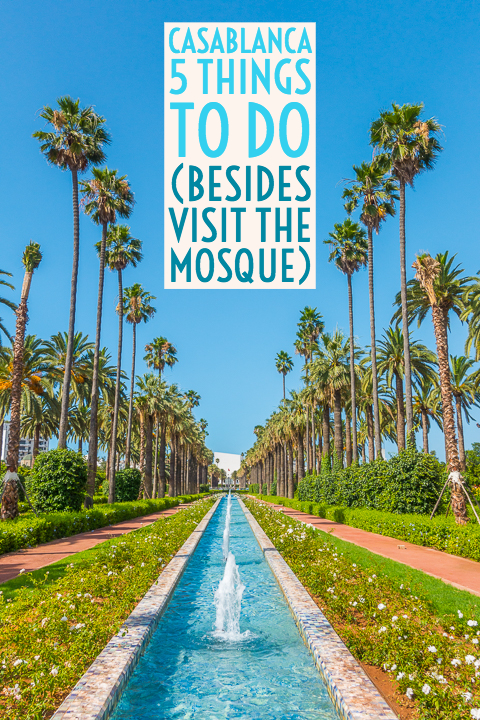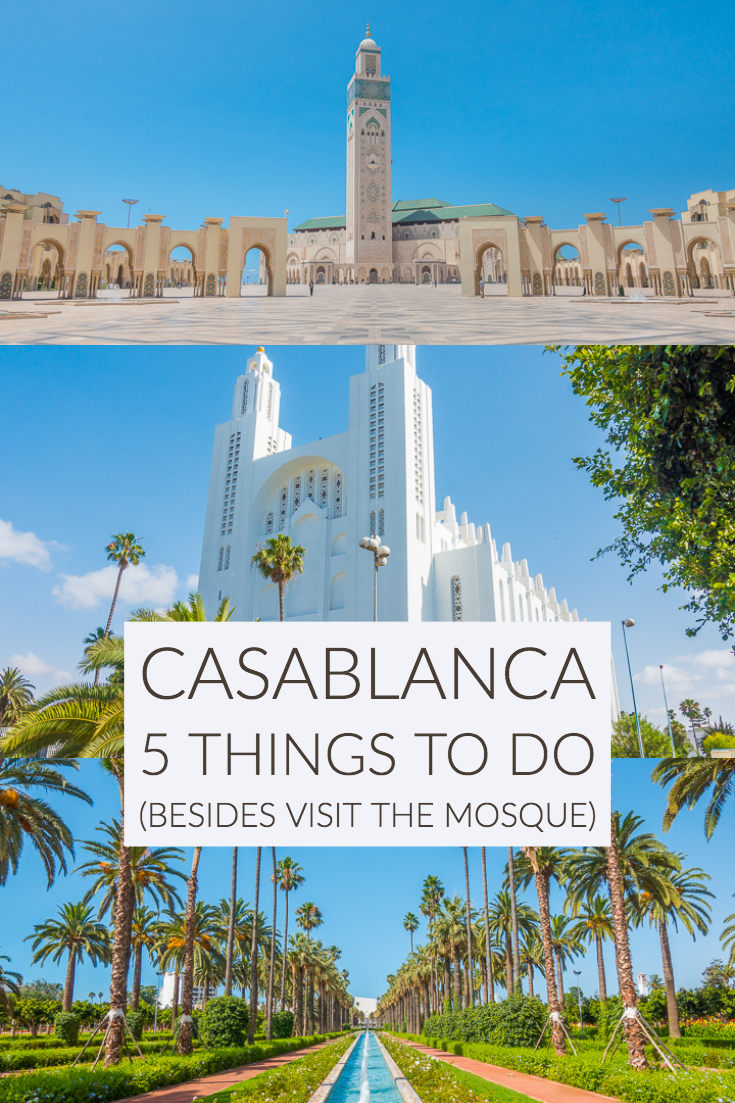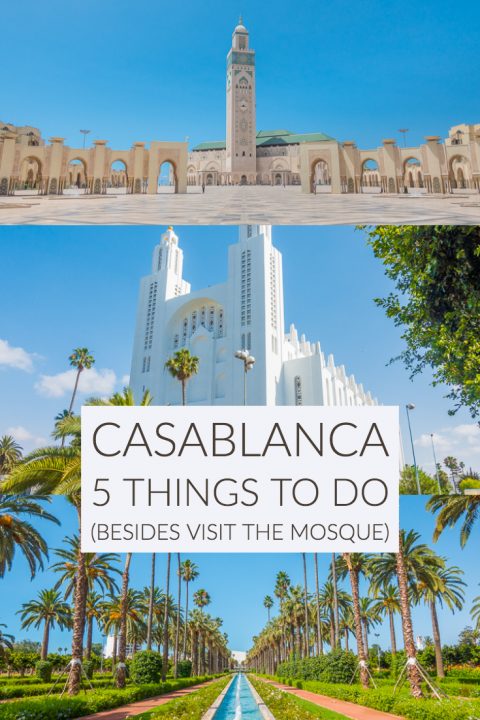 See more posts from Morocco!
Did I miss anything?  Is there anything else to do in Casablanca Morocco?