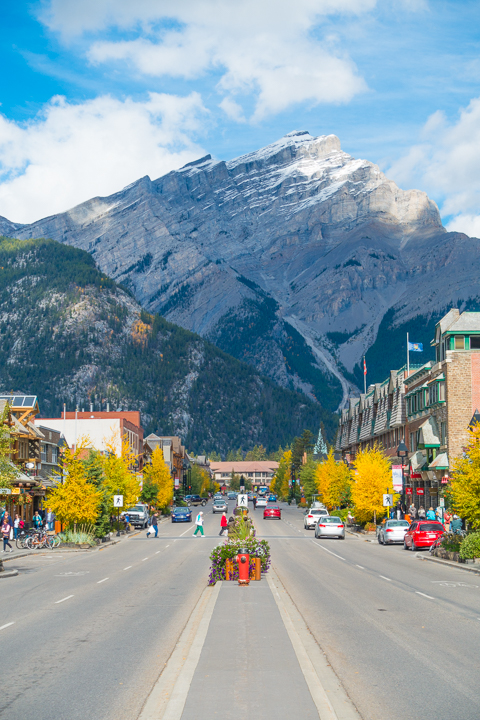 Last September I had the wonderful opportunity to go to Banff National Park in Alberta, Canada with two of my most fun girlfriends, Stephanie and Heather.
Banff is a breathtaking mountain town in Alberta, just a few hours away from Calgary. The spectacular mountain views of the Canadian Rockies are unparalleled.
We went the last two weeks of September and I think it was the perfect time to go! The weather was still nice and the leaves on the trees were changing colors. So beautiful!
Below are some of the amazing things to see and do in Banff. I took some of the most beautiful pictures I have ever taken in my life during these incredible two weeks.
---
Two Jack Lake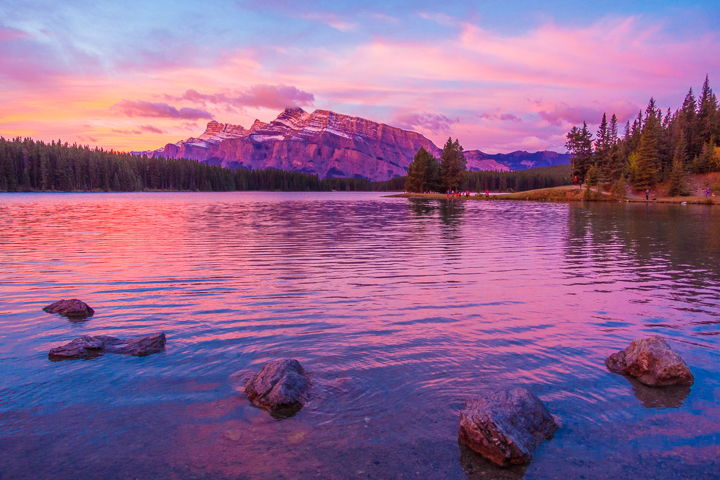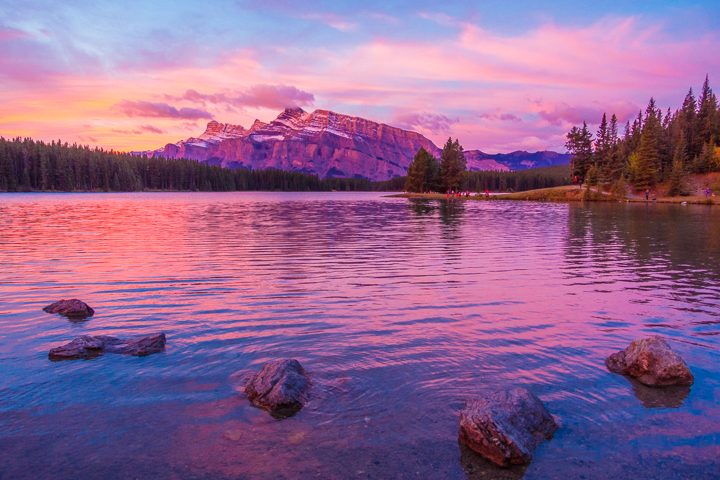 Sunrise at Two Jack Lake with a view of Mt. Rundle is an unforgettable experience. The mountain turns pink as the sun rises and the vibrant colors reflect off the water.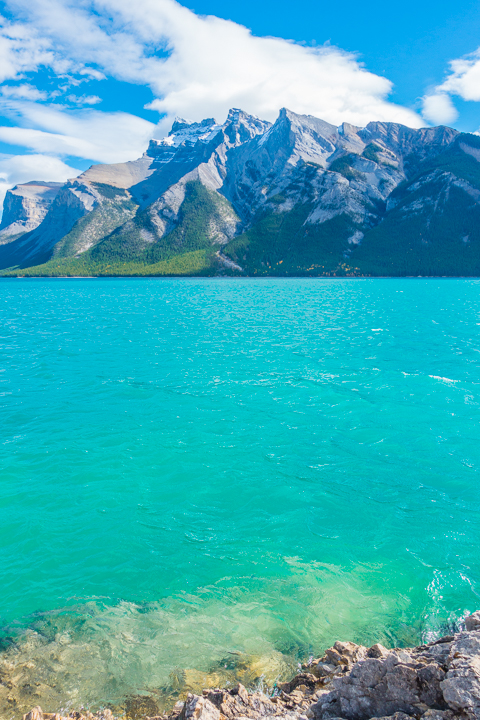 Nearby is Lake Minnewanka with vibrant turquoise water and incredible mountain views.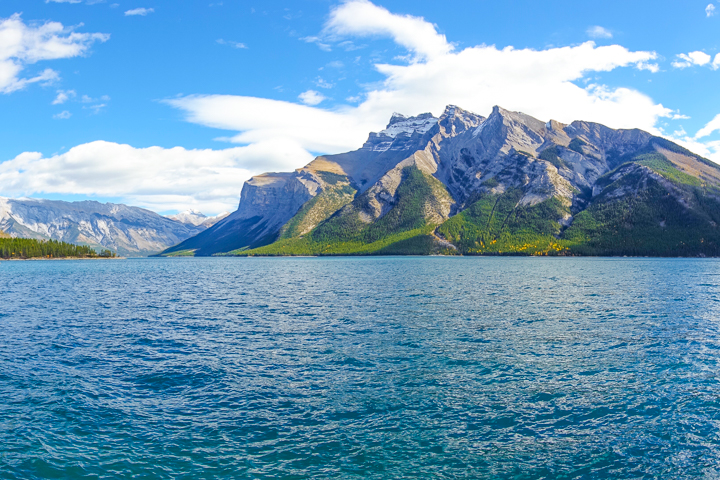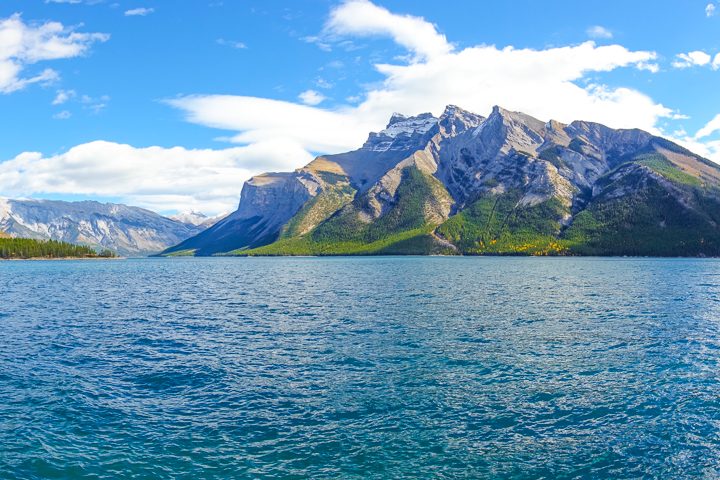 There are hiking trails and picnic areas here — it's the perfect spot to spend a morning or afternoon.
---
Vermillion Lakes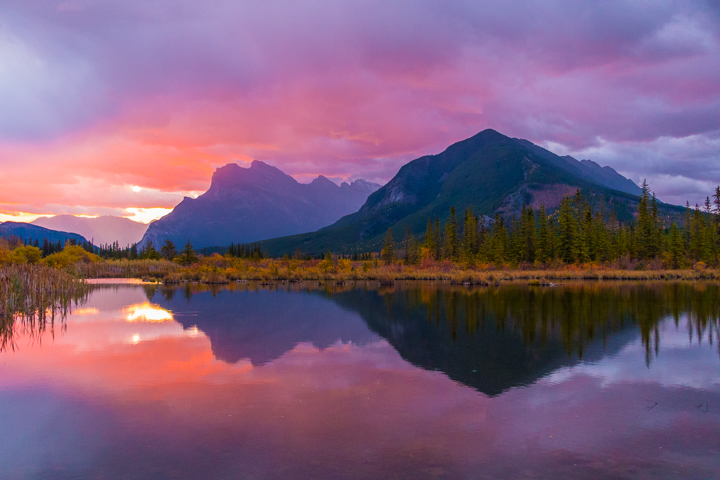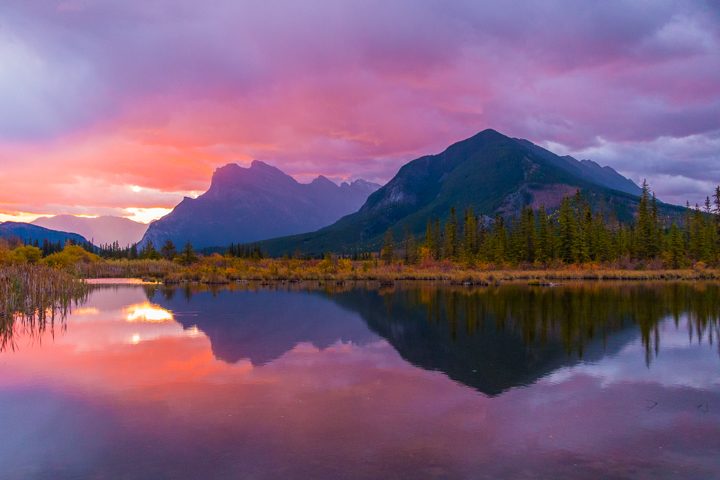 One of the most amazing sunrises I have ever seen was at Vermillion Lakes.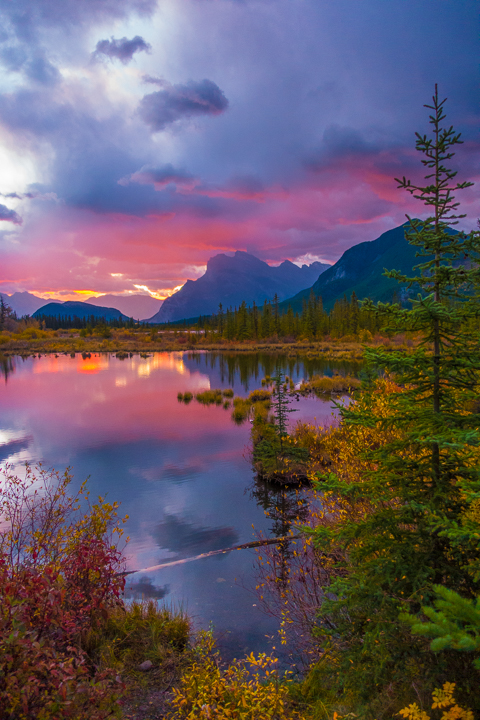 The colors just kept getting better and better.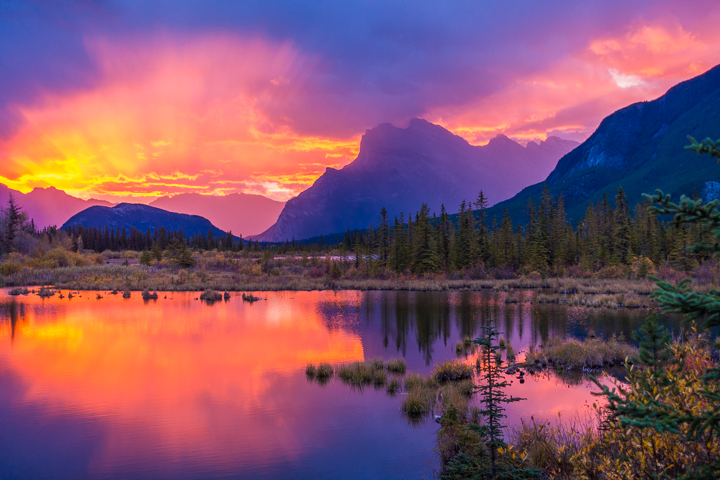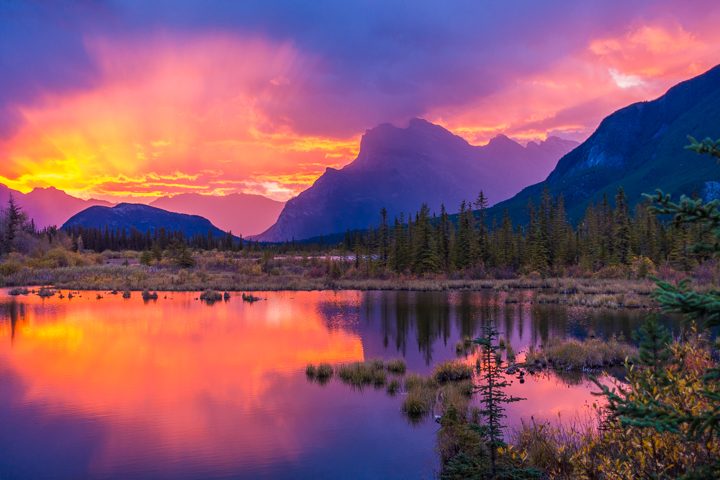 Seriously!! Could not believe this was even real.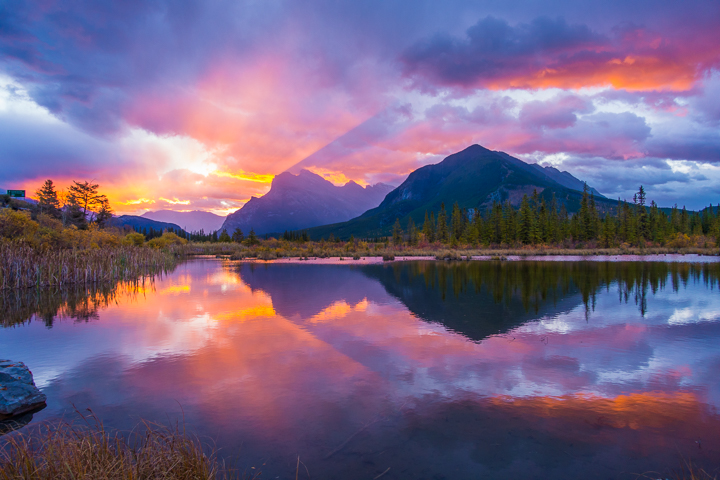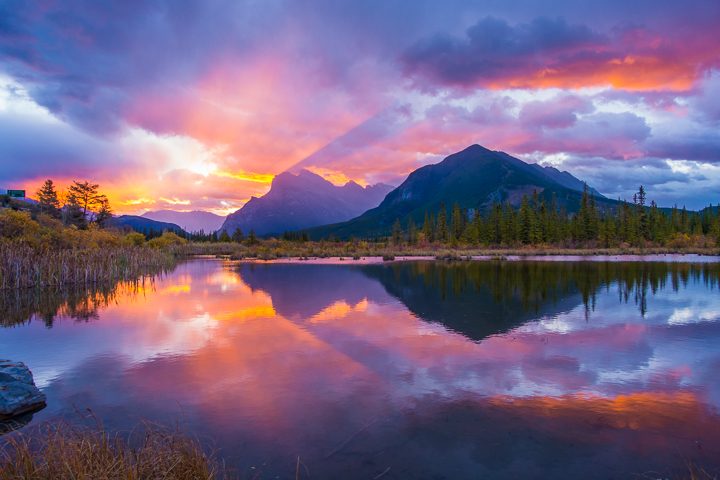 Sunrise in Banff at the end of September isn't until around 7:30 am, so you don't have to get up too early either for views like these.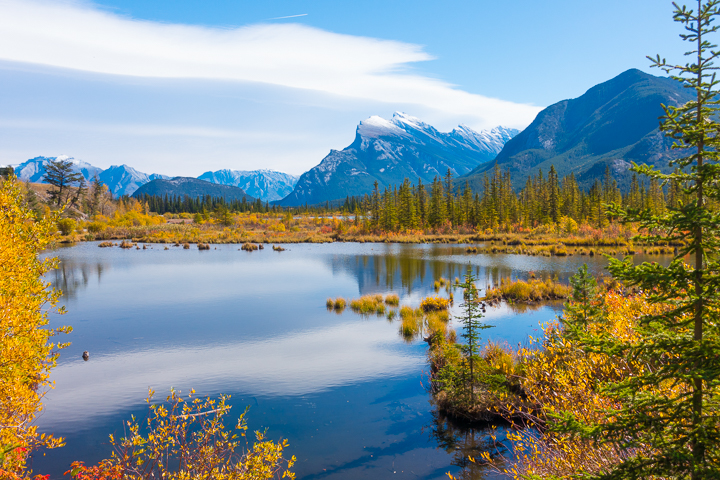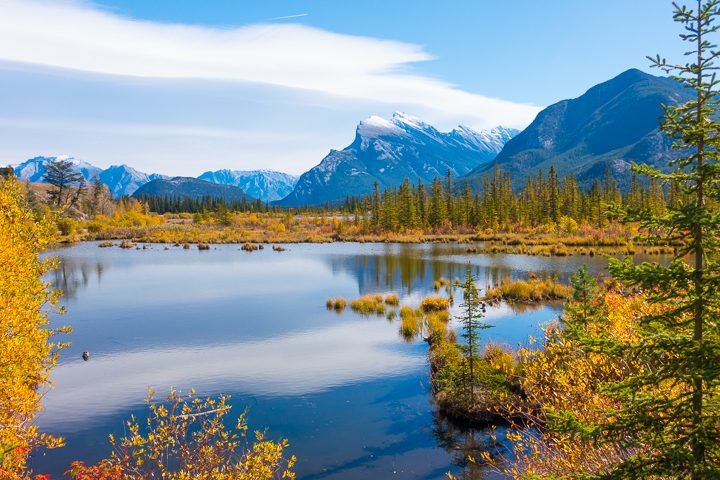 Vermillion Lakes is gorgeous during the day as well.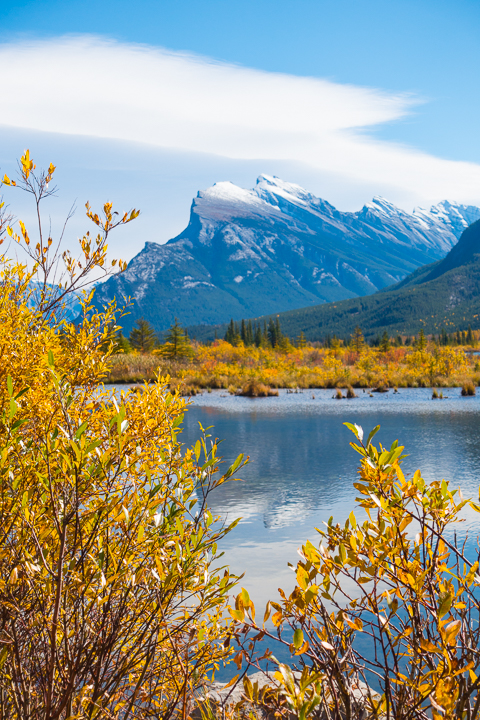 You could definitely spend a few hours here.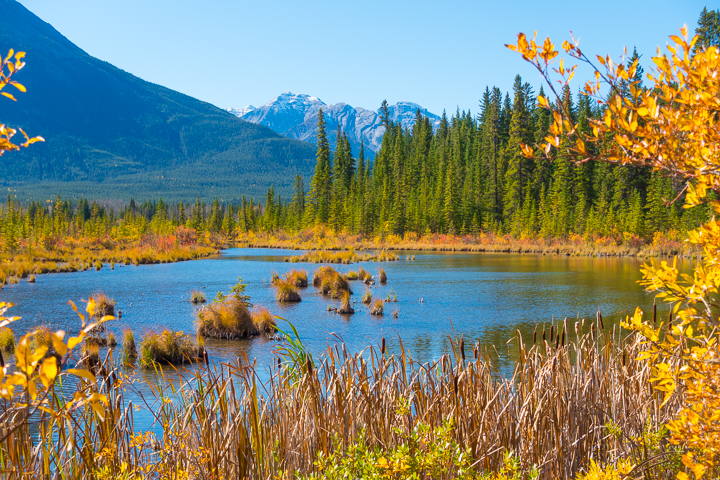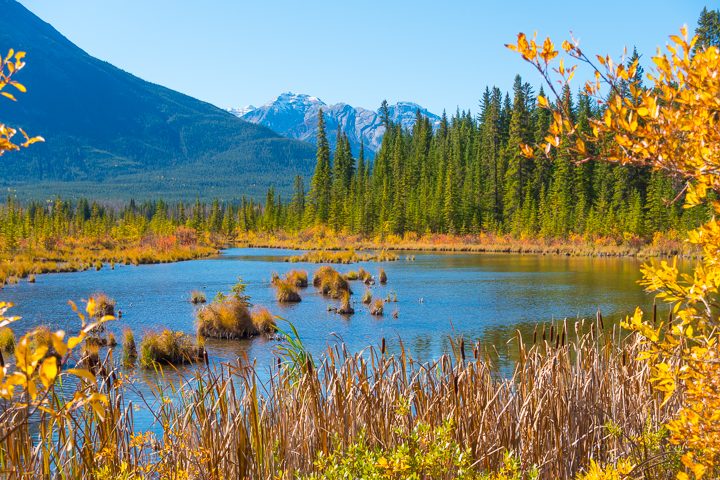 You can drive here, and there are several spots where you can pull over for views.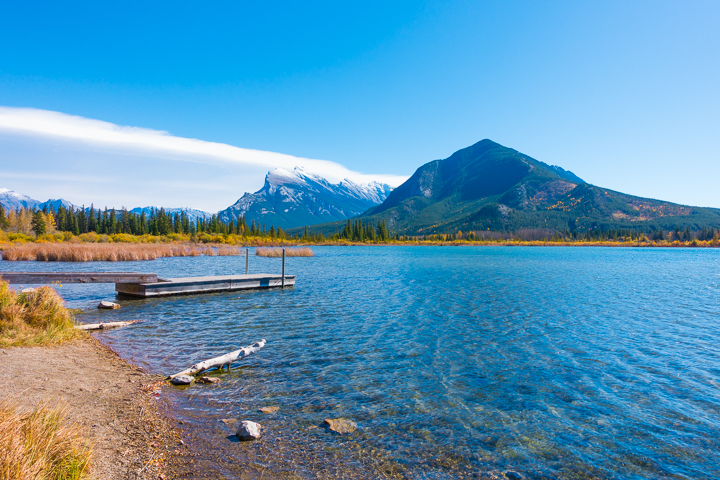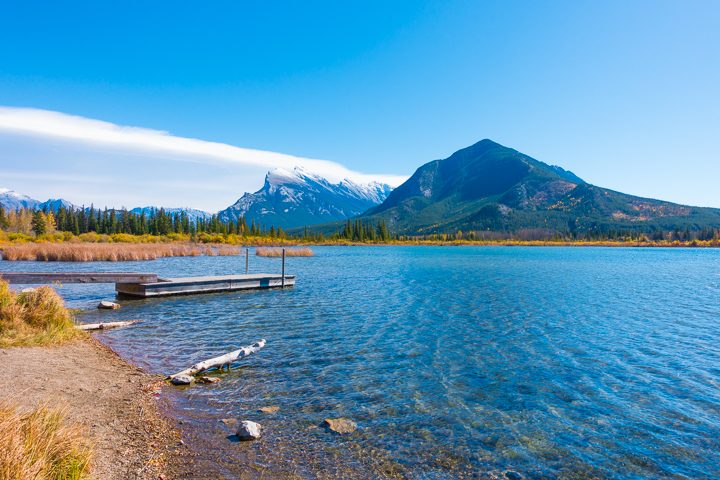 So beautiful!
---
Three Sisters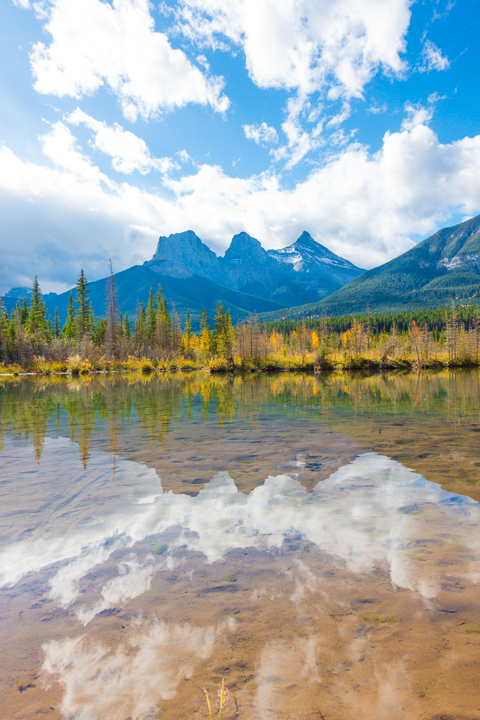 The Three Sisters are a trio of peaks in the neighboring town of Canmore.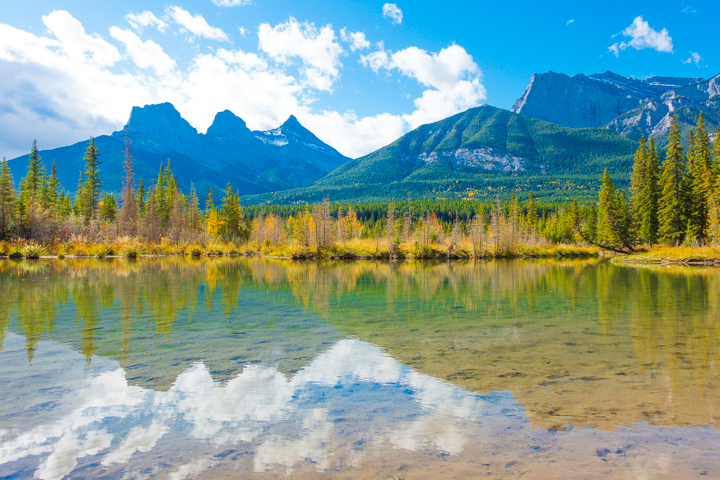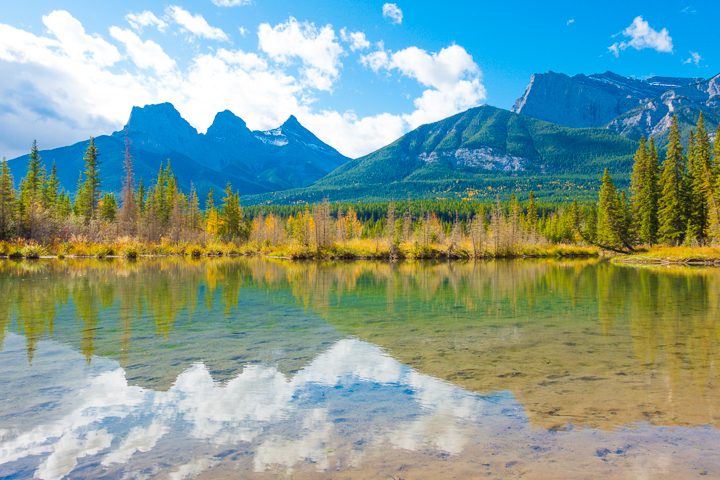 Keep an eye out for them if you are driving from Calgary to Banff!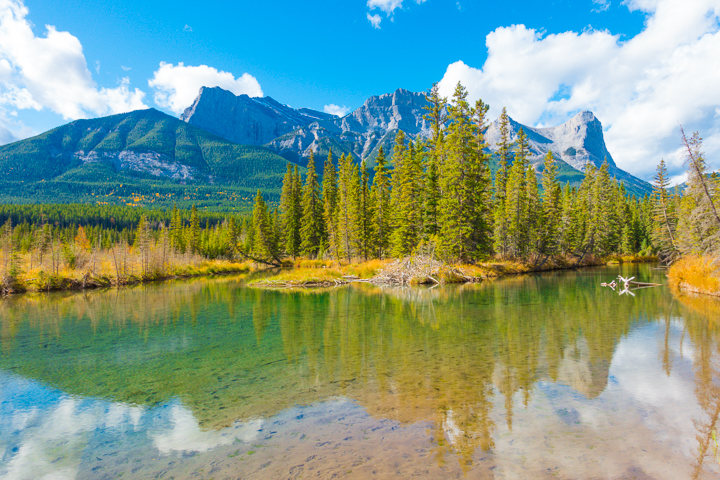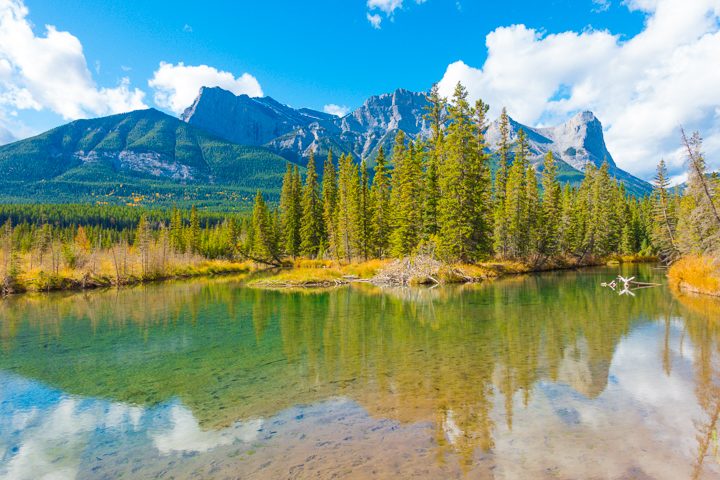 It is such a beautiful drive.


Their reflection in the Bow River is amazing.
---
Take a Scenic Drive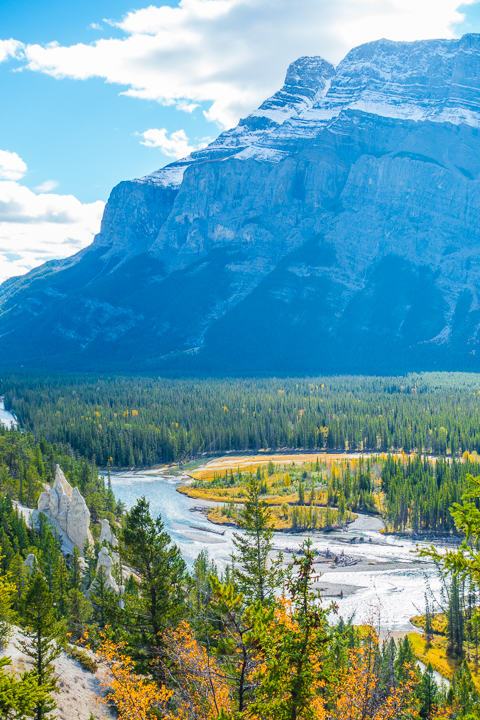 Speaking of driving, you'll definitely need a car in Banff to get around. But there are tons of scenic drives you can take. This is a view of the Hoodoos from Tunnel Mountain Road.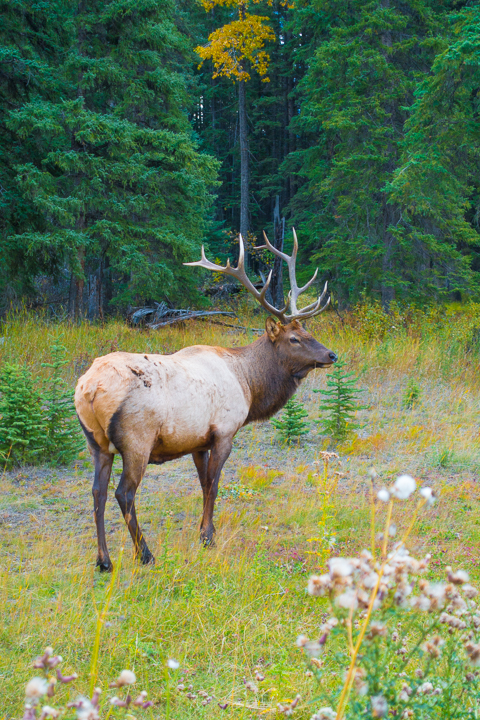 You might even see some wildlife!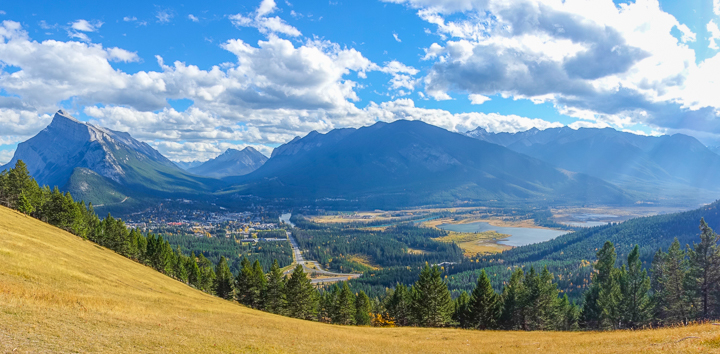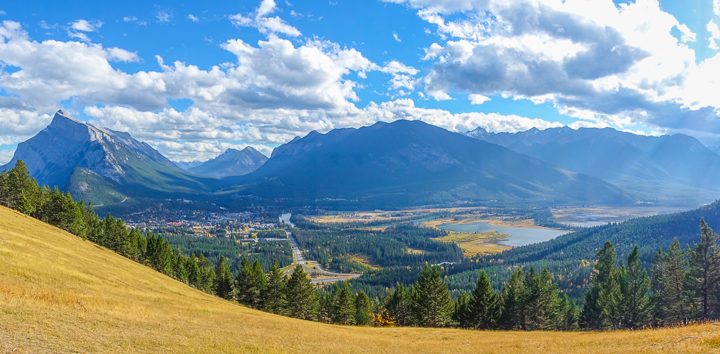 Another great option is the Mount Norquay Scenic Drive.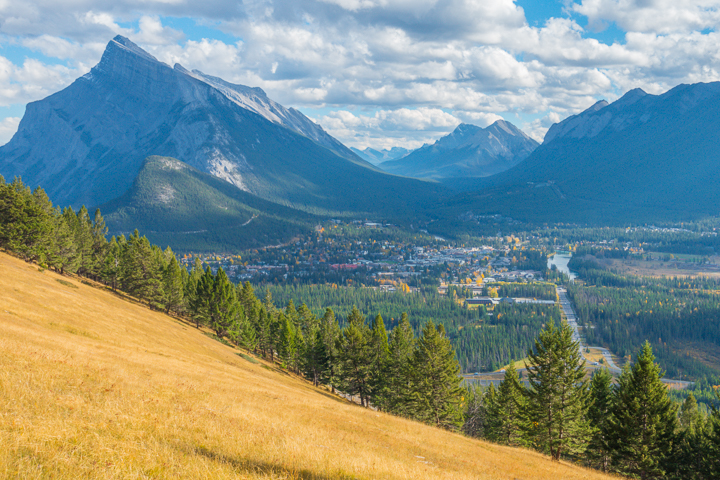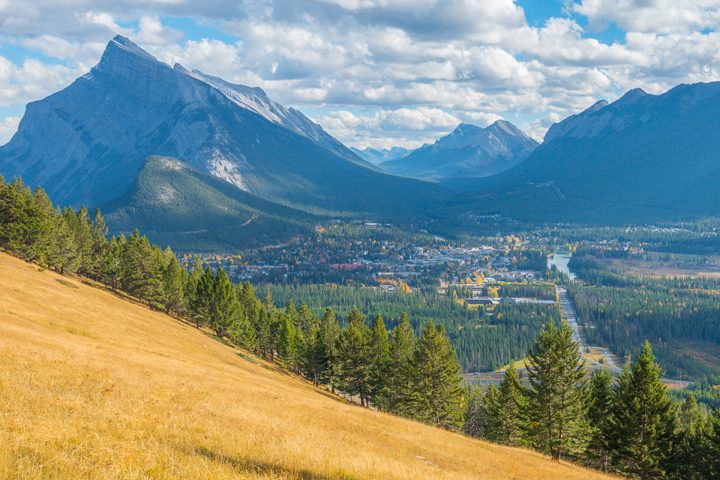 Here you can get a 360 degree panoramic view of Banff.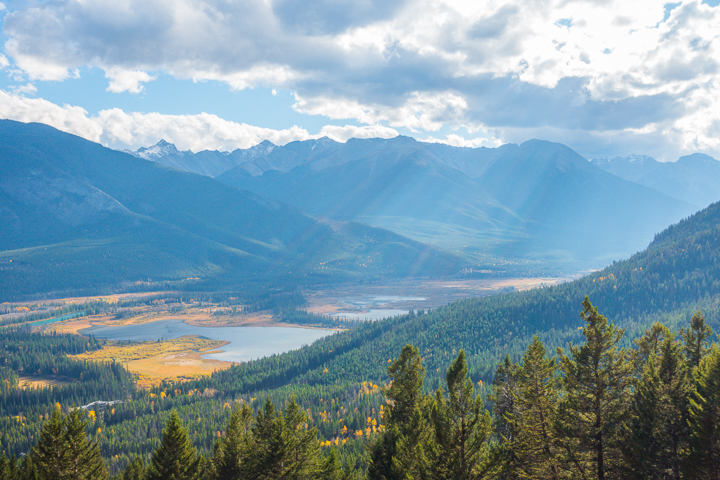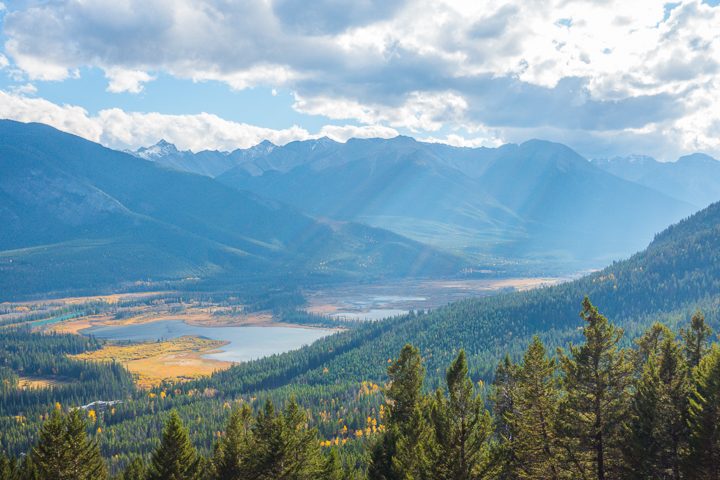 And Vermillion Lakes!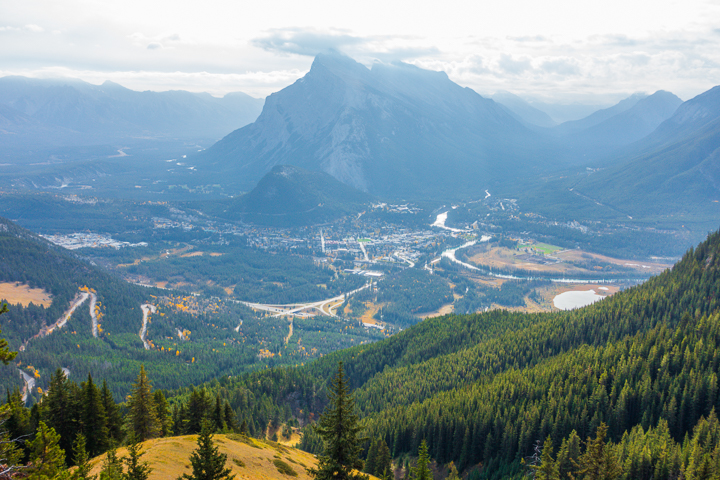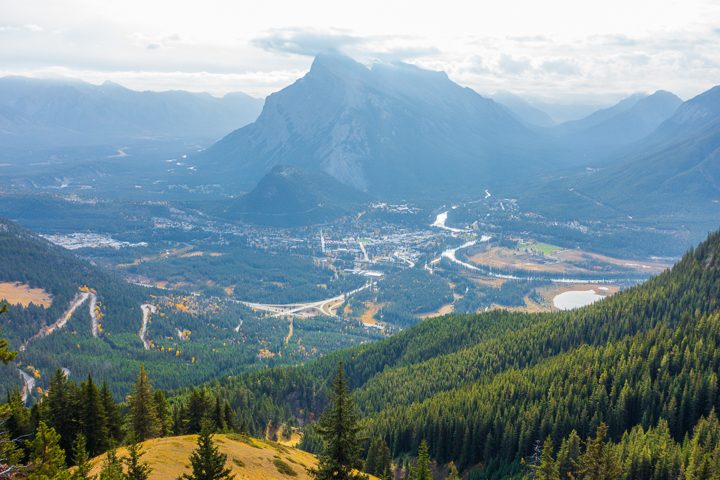 At the top of Mount Norquay Scenic Drive is the Mount Norquay Chairlift.


You can take this to the top for an even higher view of Banff.
---
Banff Gondola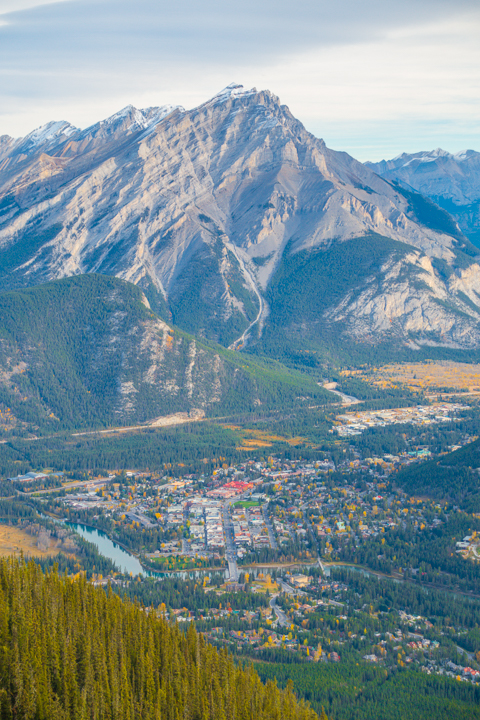 The view from the Banff Gondola might have been one of my favorite views of Banff! Be sure to go early in the morning as it gets crowded later in the day.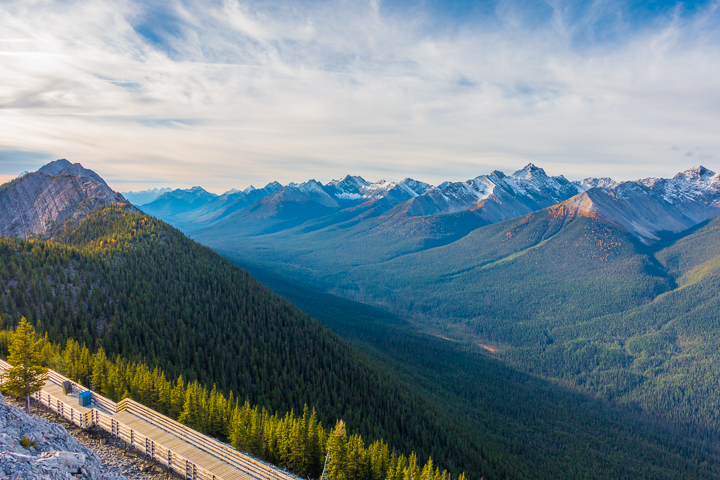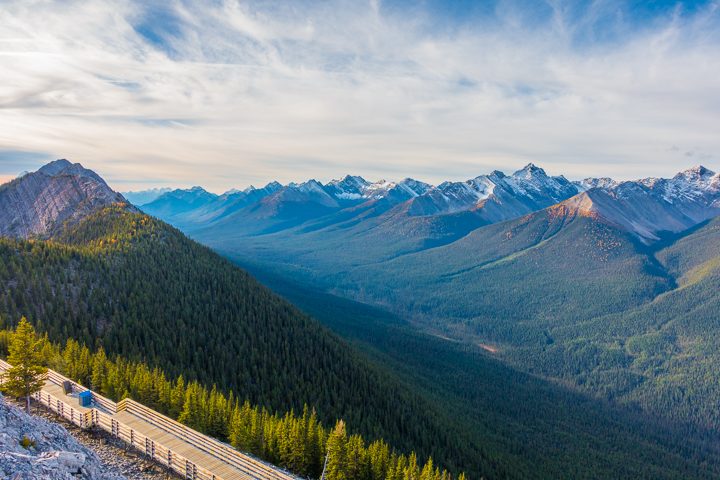 There's lots of hiking up here with sweeping mountain views to keep you entertained as long as you want to stay.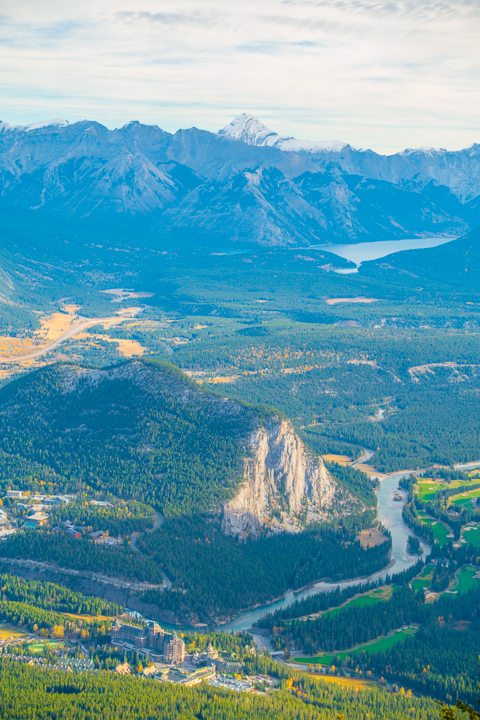 That's our hotel way down there!! More on that in the next post! :)
For more ideas and resources to help you plan the perfect trip to Banff, be sure to visit these sites below:
Travel Alberta
Banff & Lake Louise Tourism
Fairmont Banff Springs