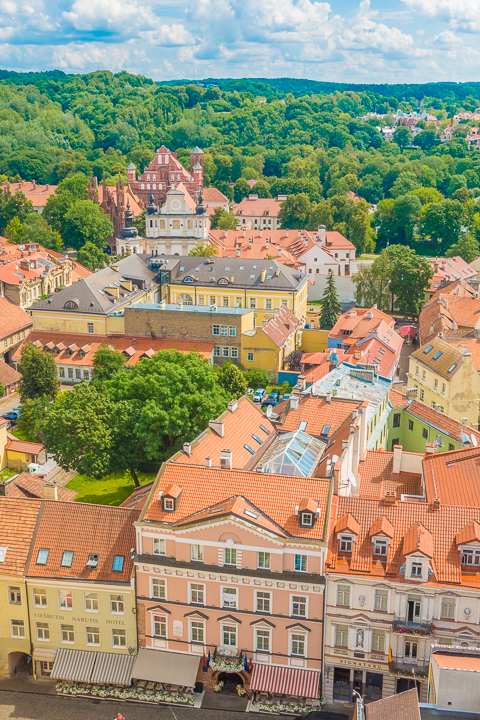 This summer I spent a week in northern Europe exploring the three Baltic states — Estonia, Latvia, and Lithuania. When I was planning my trip I knew for sure I wanted to visit Latvia and Estonia. Both have beautiful, charming capital cities with gorgeous, colorful architecture.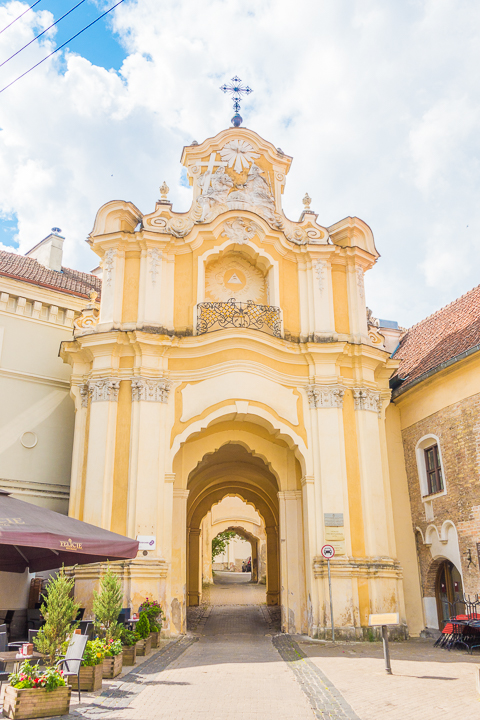 I didn't know much about Lithuania, but when I saw you could take a sunset hot air balloon ride over an island with a castle in the breathtaking Lithuanian countryside, I knew for sure I had to add Lithuania to the list. Be sure to check out our post on the Hot Air Balloon Ride in Lithuania!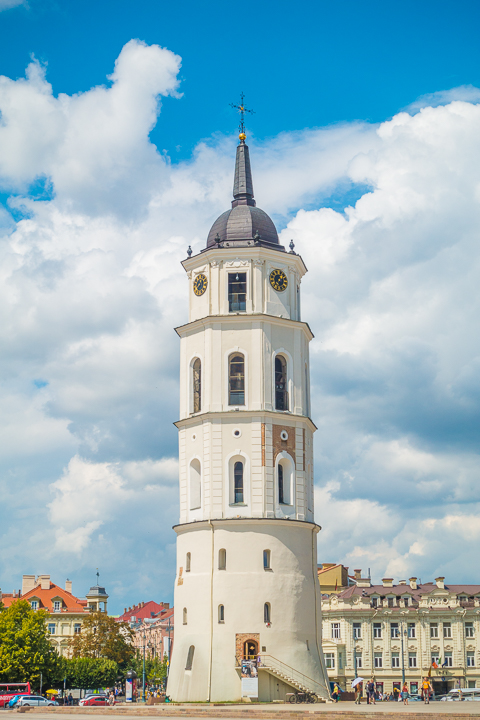 Lithuania also has a charming capital city with beautiful architecture. The historic center has even been declared a UNESCO World Heritage site. If you're considering visiting Lithuania, here's a quick photo tour and guide to the capital city of Vilnius.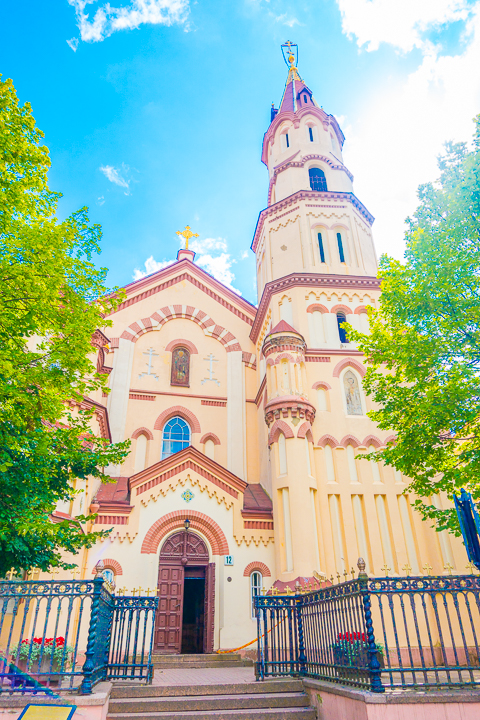 If this is your first time to Lithuania, here are 10 things you'll definitely want to do and see in Vilnius: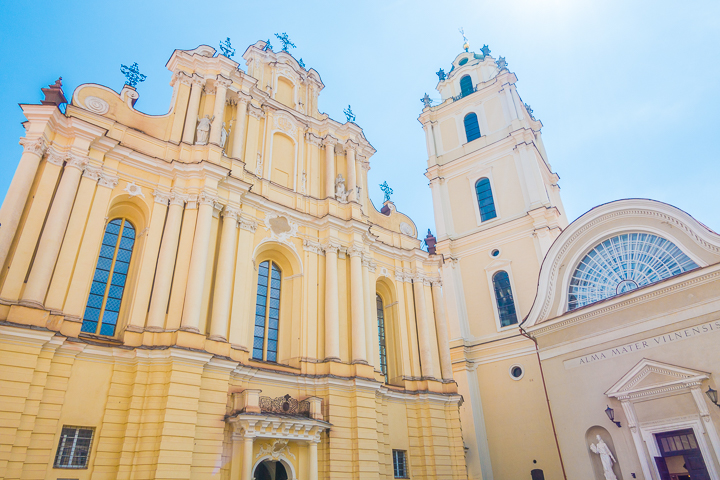 1. Walk up and down the main street
Start at the Gates of Dawn and wander your way to Cathedral Square. You'll pass several beautiful churches, Vilnius University, and the Town Hall Square along the way.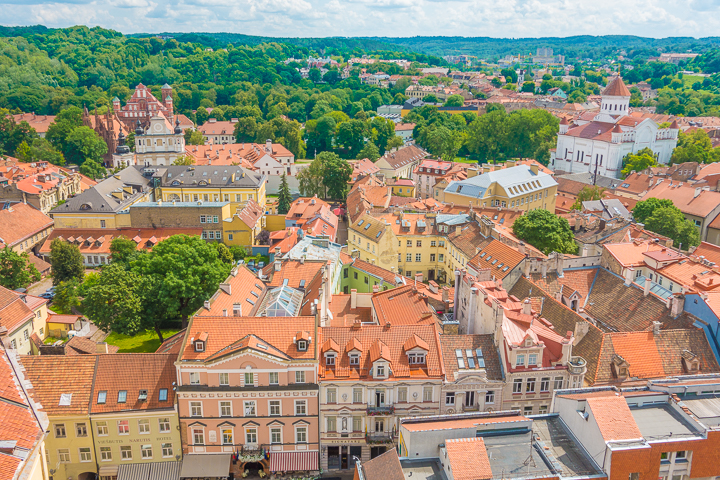 2. Climb the Bell Tower
Climb the Bell Tower of St. John's Church at Vilnius University for the best 360 degree panoramic view of the city! There's even an elevator if you don't want to take the stairs.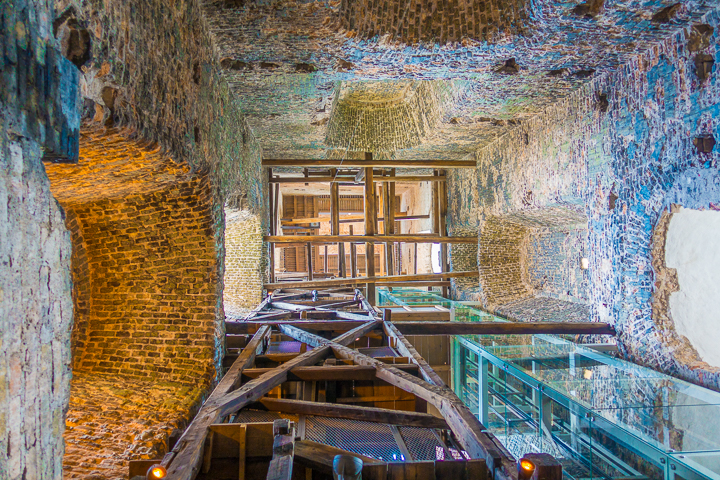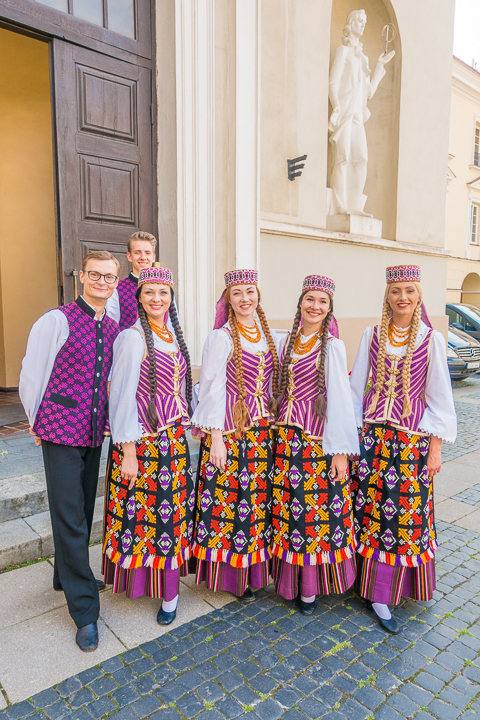 When we were at Vilnius University there was a special event going on. How cute are these girls in traditional Lithuanian dresses?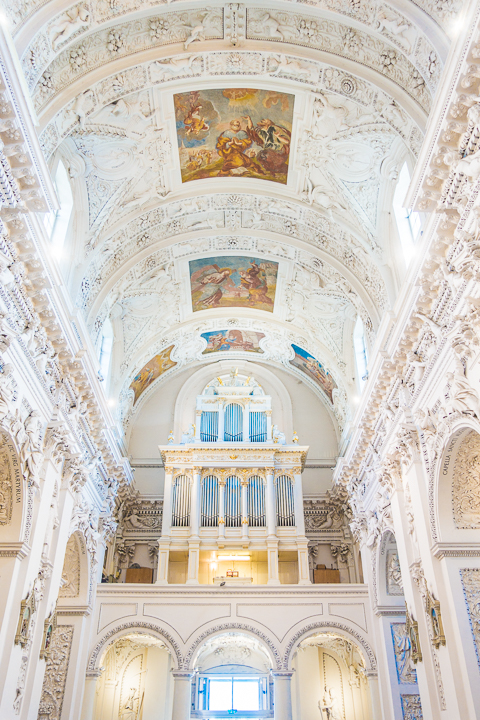 3. Visit St. Peter and St. Paul's Church
How beautiful is this all-white Roman catholic church from the 1600s with its intricate Baroque architecture??!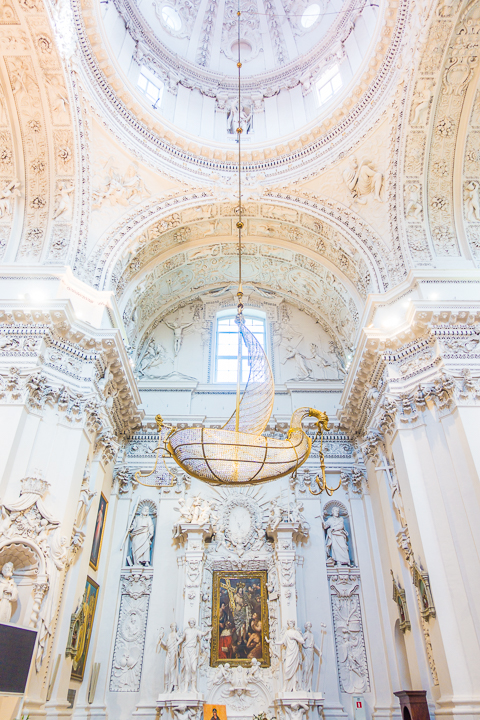 It's about a 20 minute walk from Cathedral Square to St. Peter and St. Paul's Church.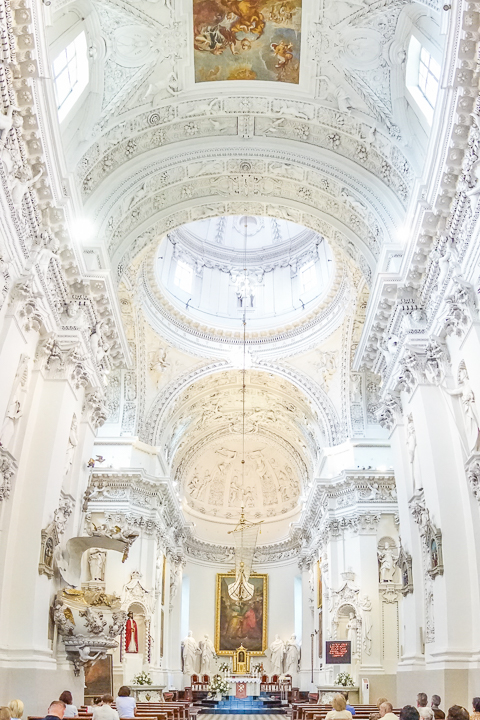 4. Eat Gourmet Ice Cream
We saw local, gourmet ice cream carts everywhere we went in Vilnius… especially along the main street and cathedral square. Be sure to save room for dessert and try some!! Perfect on a hot summer day.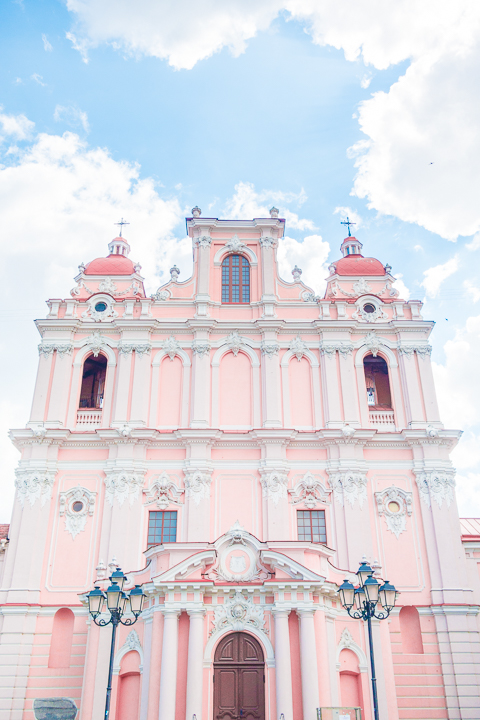 5. Say Thank You in Lithuanian!
To say thank you in the local language, all you have to do is say Achoo! Yes, "thank you" in Lithuanian sounds just like Achoo! How fun is that? :) It may seem awkward at first, but definitely try it! If you listen closely you will hear the locals saying it all the time.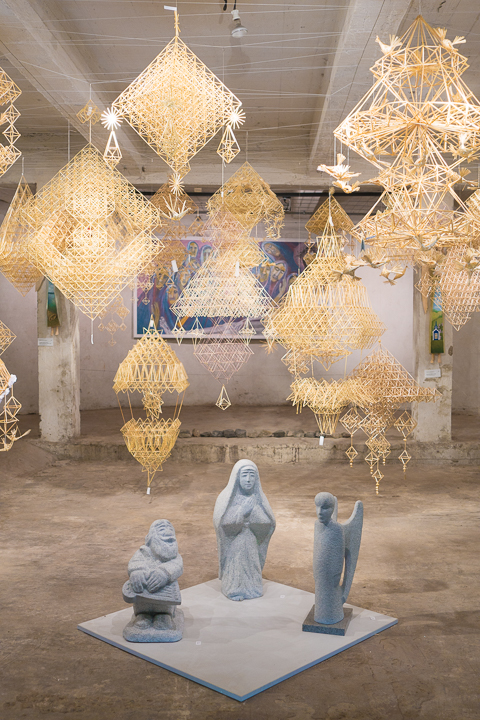 6. Visit St. Virgin Maria's Church
During the Russian occupation, the inside of most churches were gutted and used as warehouses for the government. St. Virgin Maria's Church has now been transformed into a free art gallery.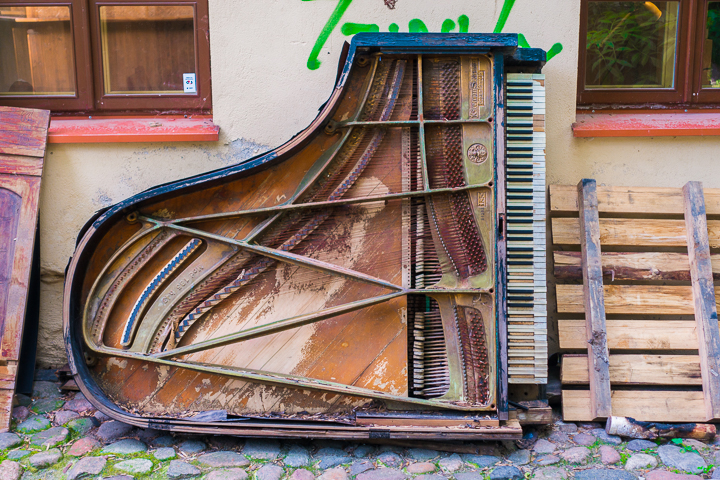 7. Take a Tour of the Republic of Užupis
Užupis is a funky neighborhood in Vilnius. It's very popular with artists and has an ultra laid-back, bohemian atmosphere.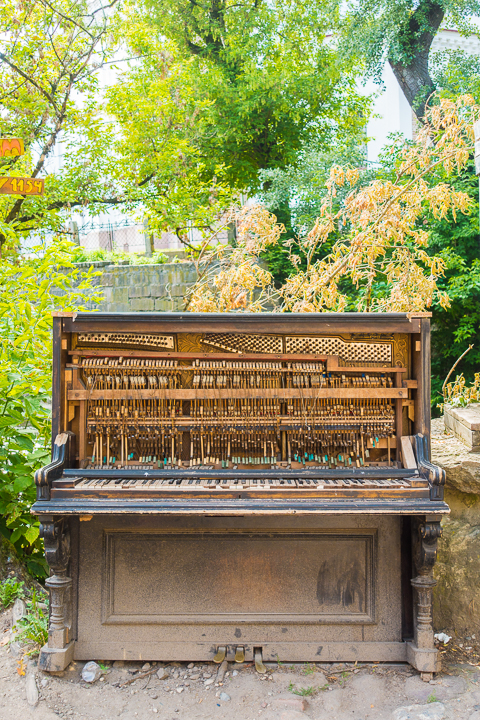 To get the most out of your experience, I highly recommend taking a guided walking tour of this neighborhood. If we didn't have our guide from Vilnius Urban Adventures to show us around and explain the story of Užupis to us, I don't think I would've been very impressed just exploring this area on my own.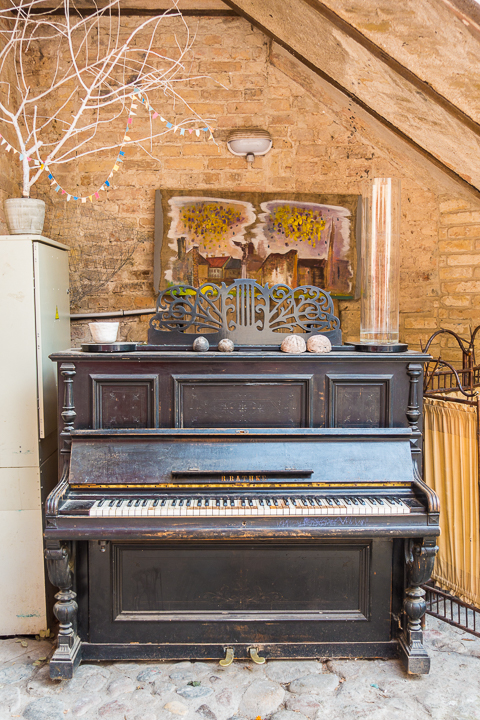 On April 1, 1997, the residents of the neighborhood declared Užupis an independent republic. They have their own flag, president, constitution, anthem, even an army of 11 men. They celebrate their independence every year on April 1st.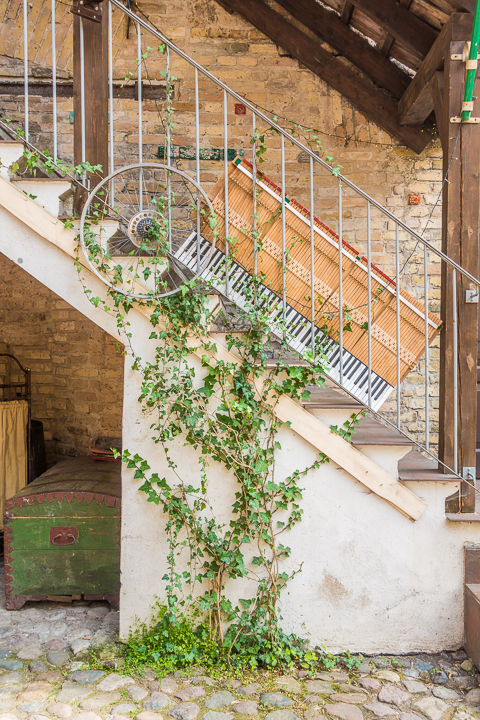 I absolutely love the Constitution of Užupis!!! The constitution is engraved on a monument wall in the neighborhood in 23 languages. Here are some of my favorite rights from the Constitution of Užupis:
Everyone has the right to make mistakes.
Everyone has the right to be unique.
Everyone has the right to love and take care of the cat.
Everyone has the right to look after the dog until one of them dies.
A cat is not obliged to love its owner, but must help in time of need.
Everyone has the right to be in doubt, but this is not an obligation.
Everyone has the right to be unhappy.
Everyone has the right to be silent.
Everyone has the right to celebrate or not celebrate their birthday.
Everyone has the right to cry.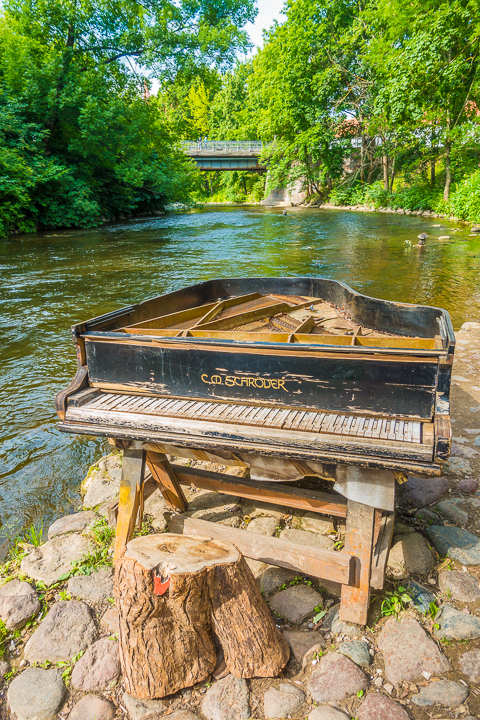 8. Get Your Passport Stamped
You can even get a passport stamp from the Republic of Užupis at the Republic of Uzupis Information Center.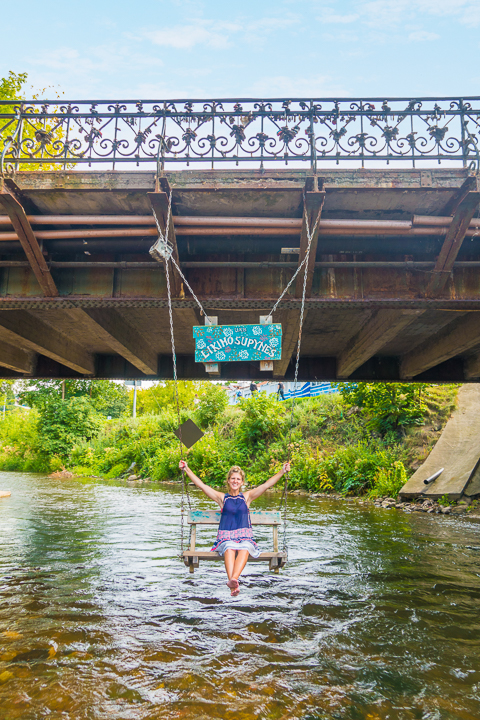 9. Swing from a Bridge over a River
The Bridge of Uzupis is a love-lock bridge. You can leave your lock on the bridge, then take a romantic swing over the river down below.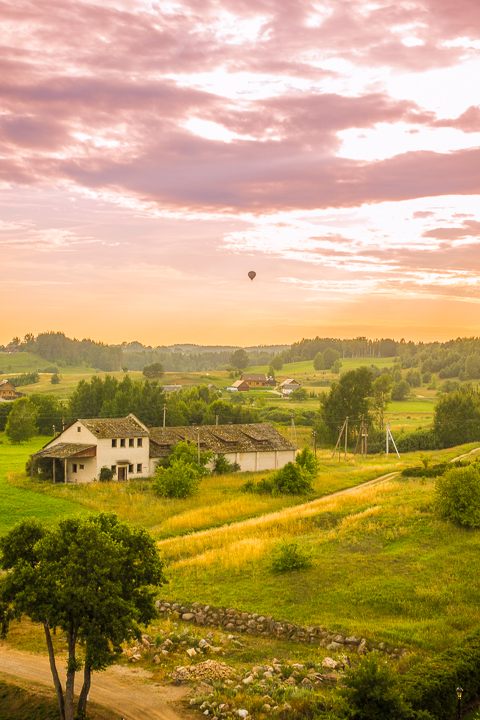 10. Take a Sunset Hot Air Balloon Ride
Fly over the lovely village of Trakai and its medieval fairytale castle on an island nestled in the beautiful lush countryside of Lithuania. Super easy day trip from Vilnius. I honestly cannot think of anything more romantic! Click here for all the details.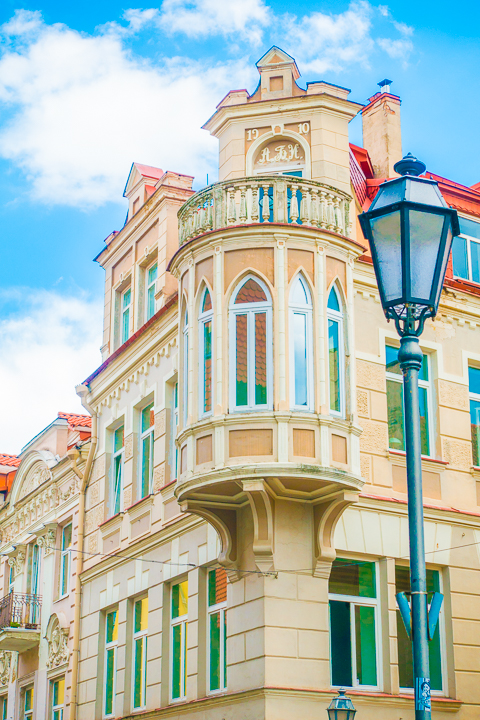 I worked with JayWay Travel to book my trip to the Baltics. They created a custom itinerary just for me so I could see the best of all three countries in one week. JayWay Travel specializes in Eastern Europe and creates custom, personalized itineraries just for you, based on what you want to do and where you want to go. They book everything and take care of all the little details for you. All you have to do is show up and enjoy!
They made sure someone was waiting for us at the airport, took us to our hotel, set up our hot air balloon ride as well as our private, guided tours in Vilnius, and arranged our transportation from Lithuania to Latvia. They had thought of every detail from start to finish! We didn't have to worry about arranging any of our lodging or transportation on our own.
Need ideas for your next trip to Europe? Check out JayWay Travel's most popular itineraries for one week, 10 days, or 2 weeks and more! Here's a link to their Baltic Capitals Tour if you're interested in Estonia, Latvia, and Lithuania!
---
Where to Stay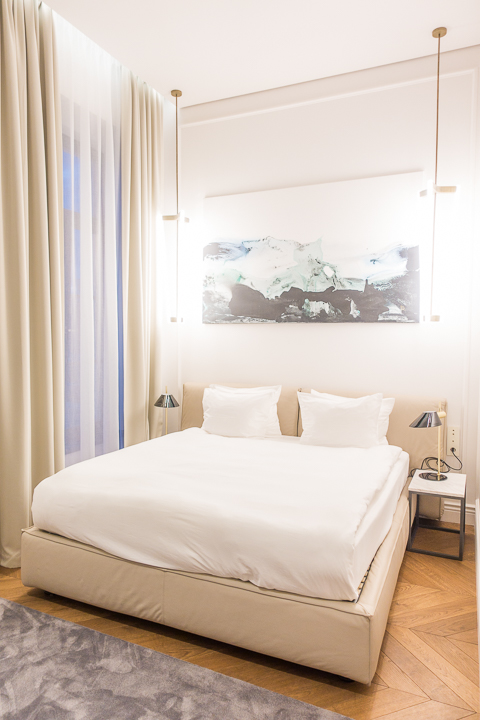 I highly recommend the brand new 5-star Hotel PACAI in Vilnius.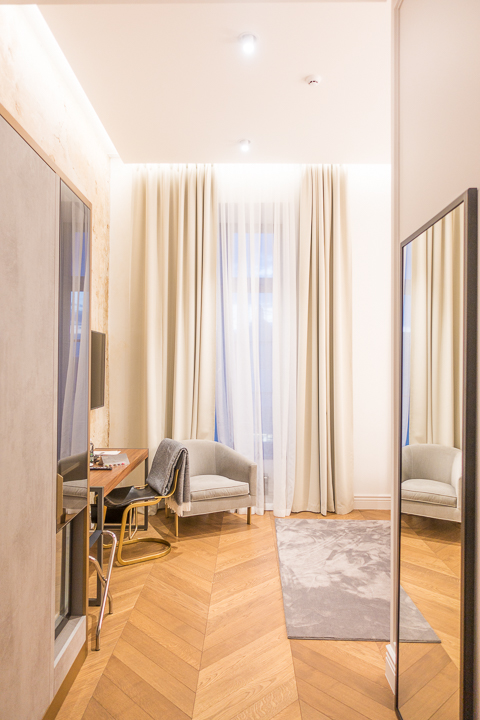 This boutique hotel is set in a Baroque palace dating back to 1677.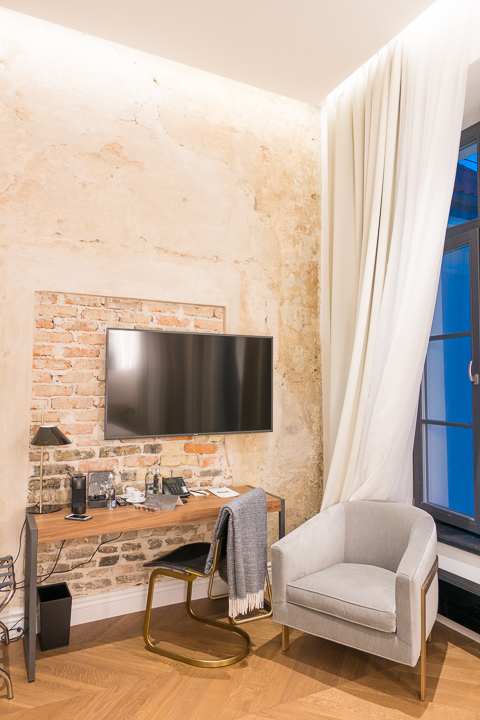 You couldn't ask for a more perfect location — Hotel PACAI is very well located on the main street right in the heart of the historic district of Vilnius.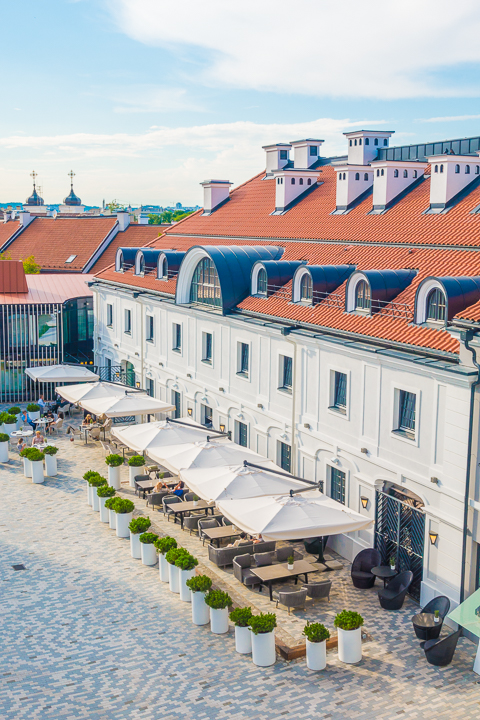 Our room overlooked the terrace. You can have breakfast, lunch, dinner or a drink out here every day!
See more posts from the Baltics!
---
Like this post? Save it on Pinterest!