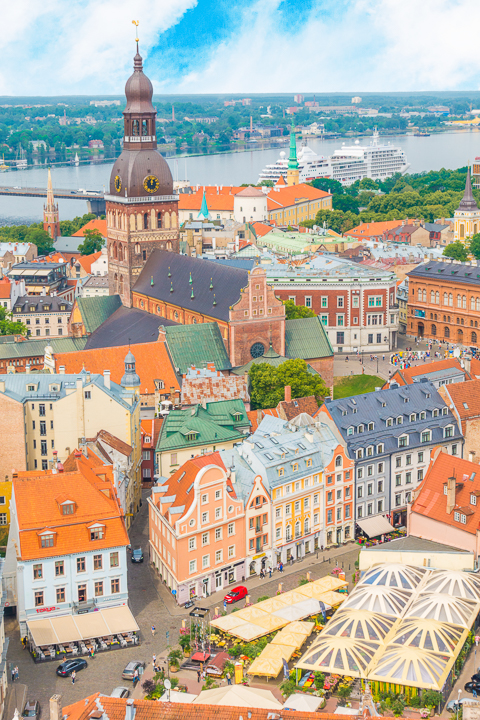 This summer I traveled through the three Baltic states — Estonia, Latvia, and Lithuania. All three of these countries have beautiful, charming capital cities that have been awarded UNESCO World Heritage status because of their well-preserved historic centers.
You can easily visit all three Baltic countries in one week. It is very easy to travel between the cities — they are about 4 hours apart by bus. The buses are super nice with air conditioning, luxury seats, and even WiFI and power outlets at every seat.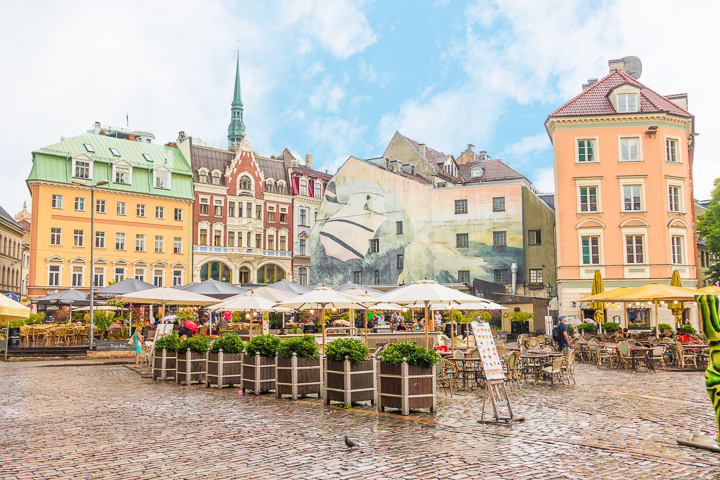 I worked with JayWay Travel to plan my trip. They created a custom itinerary just for me so I could see the best of all three countries in one week.
After creating the perfect itinerary, JayWay Travel books everything and takes care of all the little details for you. You just tell them what you want to do and they will do the rest, including booking hotels, transportation, tours, excursions, restaurants, and more! They take care of every little detail. I never had to worry about a thing!
JayWay Travel takes all the stress out of planning — all you have to do is show up and enjoy your perfectly planned itinerary.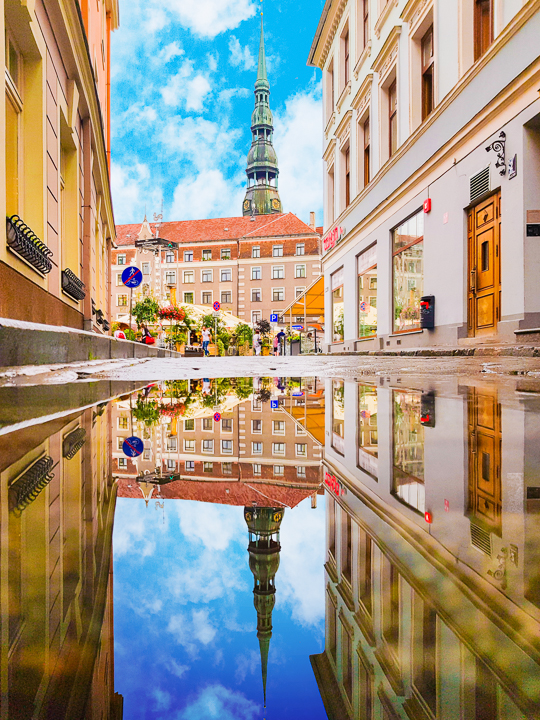 During our trip through the Baltics, one city in particular stood out — I absolutely fell in love with the romantic, fairytale town of Riga, Latvia. We weren't very lucky with the weather — we were only there 2 days and it rained almost the entire time. But somehow I think I ended up taking the most pictures here!!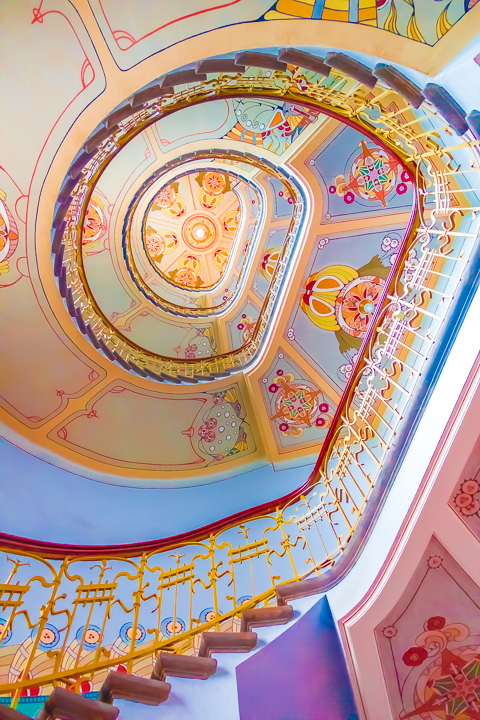 There are so many photogenic, Instagram-worthy spots in the historic center of Riga. If you're planning a trip to Latvia, here's our guide to the most beautiful, must-see places in Riga you won't want to miss. Save this post to use as a reference for your next trip!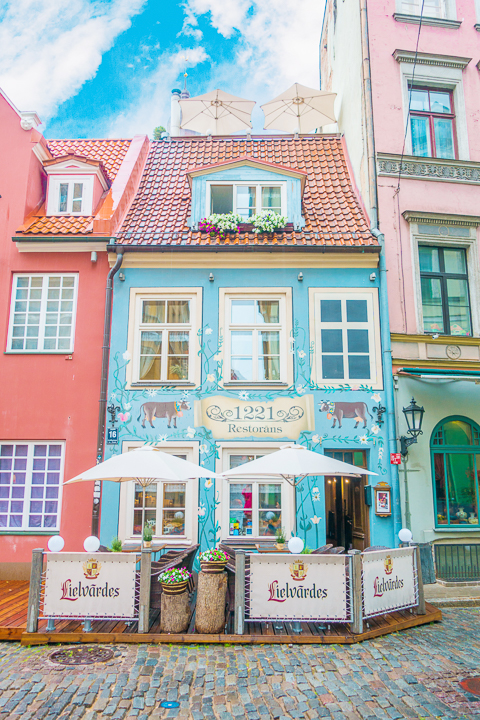 TIP: Click the link above to see exactly where it is on the map so you can find it later! :)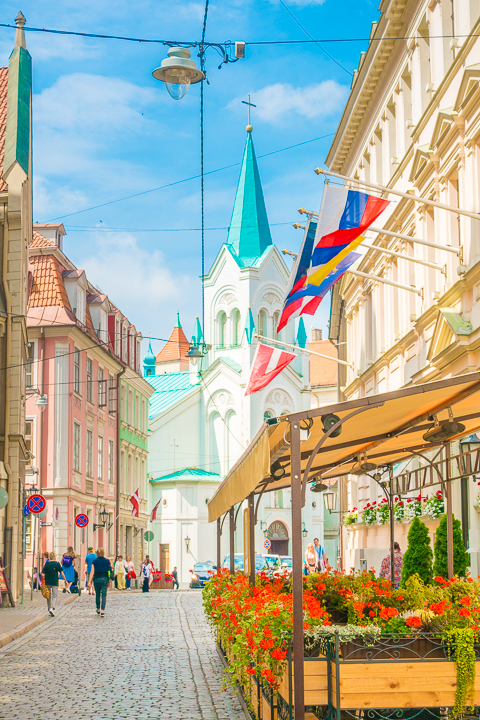 How beautiful is this turquoise blue church??!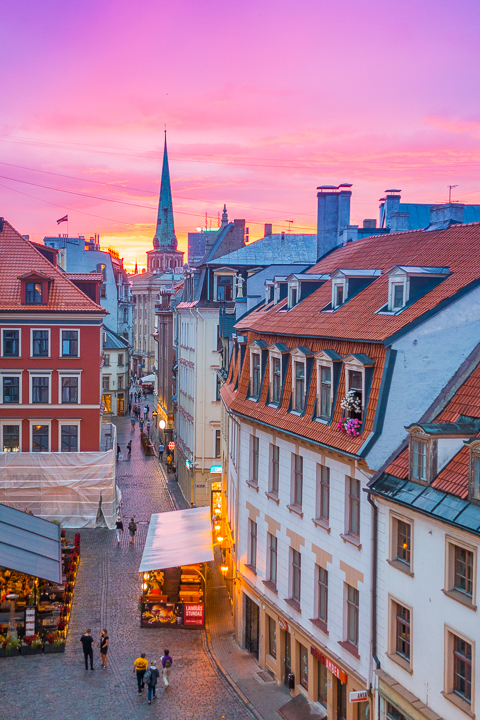 Where to Stay
If you're looking for the best hotel in Riga, I recommend the Redstone Boutique Hotel. This was the beautiful sunset view from our room! It's extremely well located in a beautiful square right in the heart of the historic district. Breakfast is included and served to your room every morning. We found it to be very inexpensive compared to the other hotel of similar quality in the area!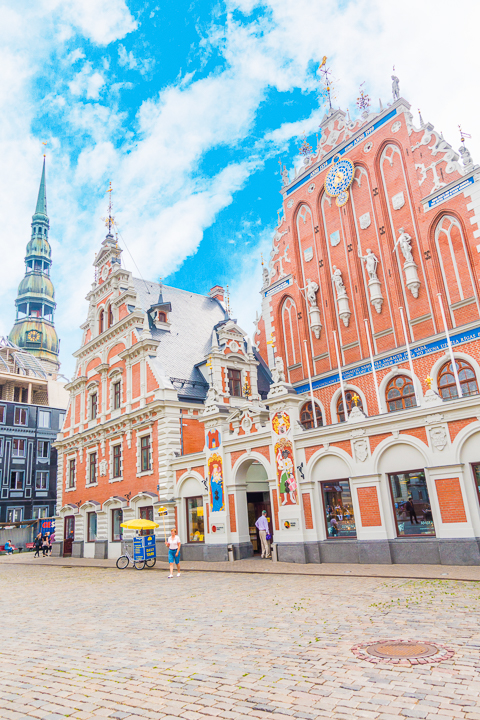 Originally built in 1334!!!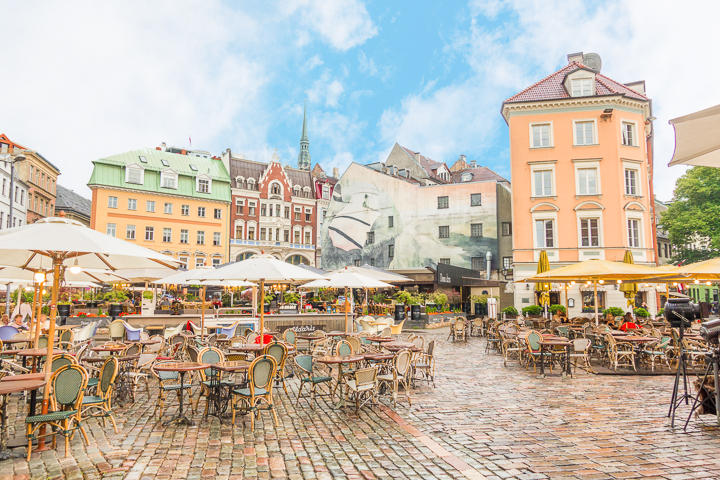 Square near Riga Cathedral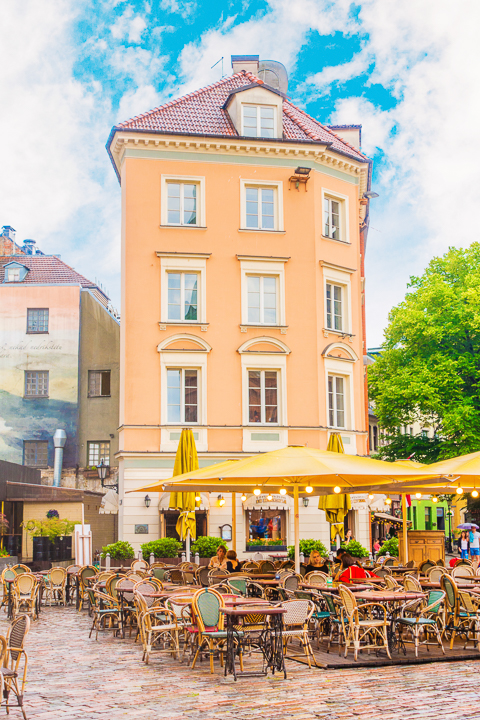 Perfect spot for lunch or a drink, eating outside on a terrace, and people-watching!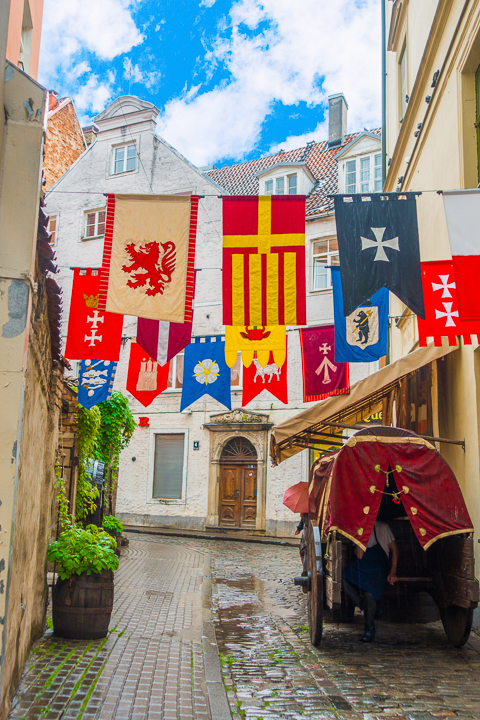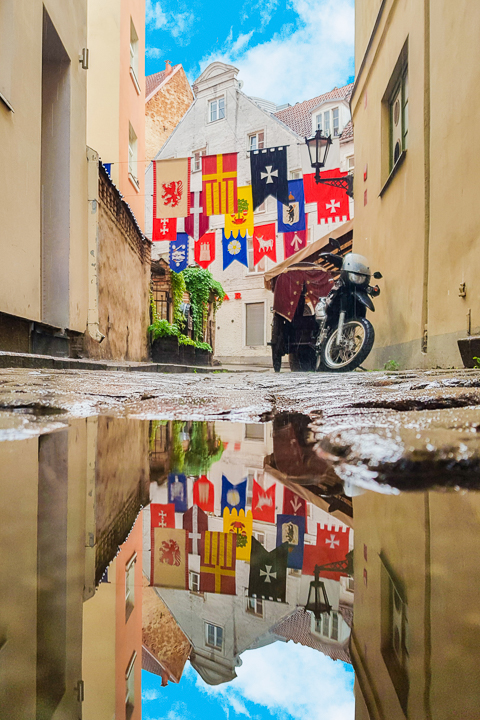 At the end of this narrow, cobblestone alley is the Rozengrals restaurant. It was mentioned in manuscripts dating back to 1293 as the most ancient wine cellar in Riga. There is even a fragment of the first defensive wall of Riga, built in 1201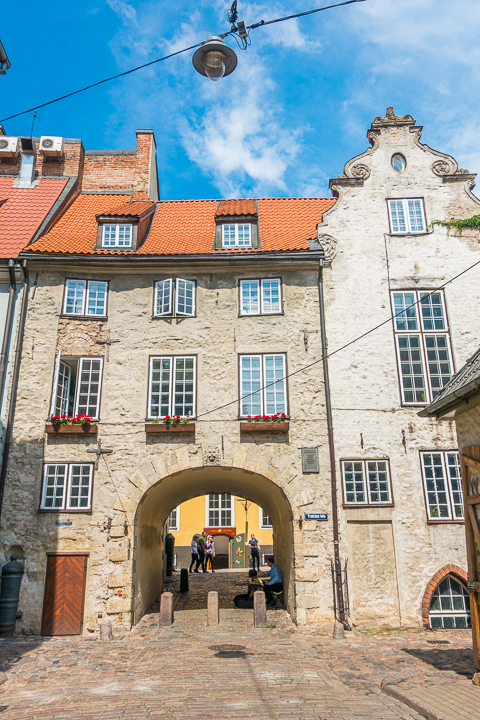 Part of the original fortification walls that went around Riga during medieval times.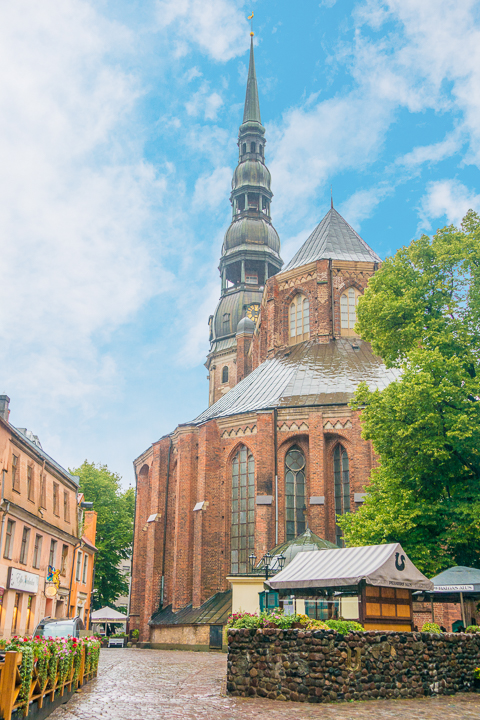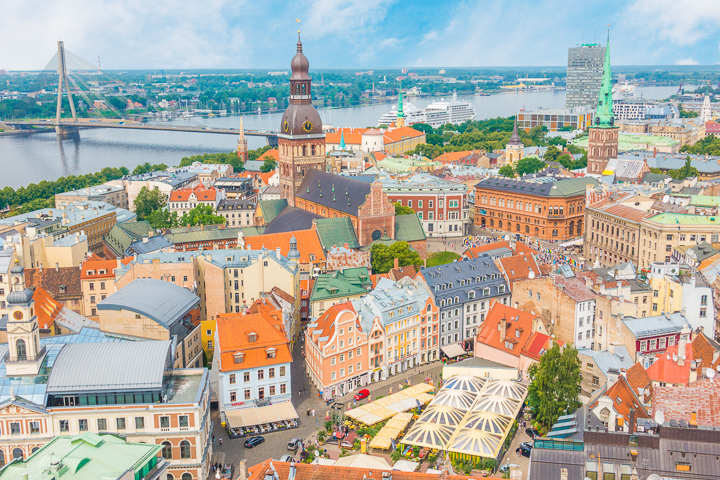 The bell tower at St. Peter's Church has the best view in Riga! There's even an elevator to the top.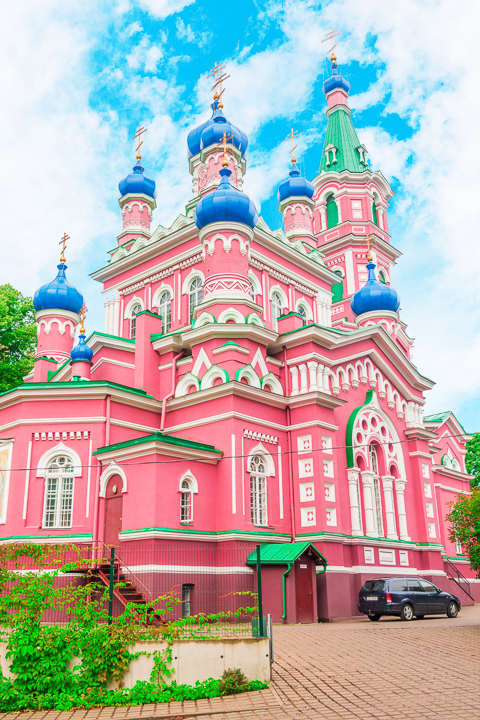 Chiesa Russian Orthodox Church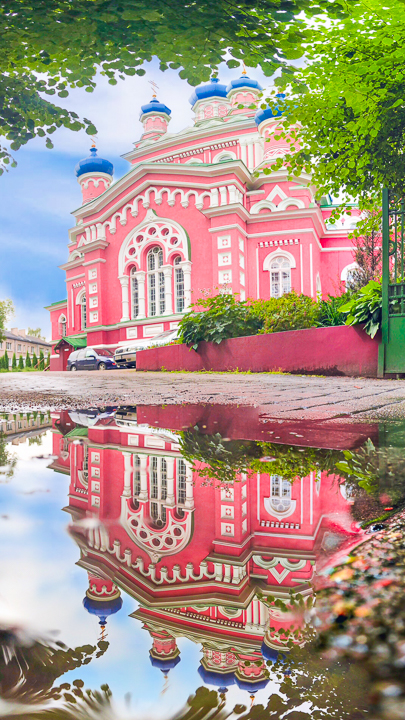 This pink church in Riga looks like a wedding cake!! We went here on a bike tour with Riga Explorers Club.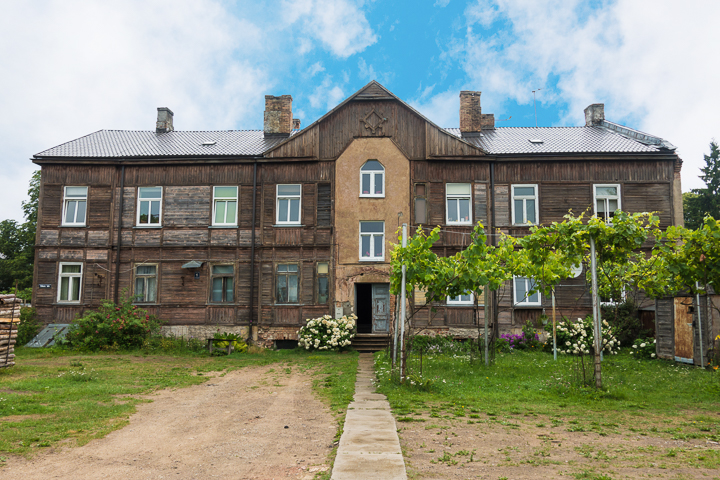 Our bike tour took us across the river, outside of the old town. We saw a completely different side of Riga! We saw many wooden buildings, like this one. Our guide explained that in medieval times, all buildings and homes outside of the city walls were required to be built out of only wood — no brick or stone was allowed. This was so if the city was ever attacked, they could burn everything to the ground, so the enemies wouldn't be able to find any supplies or use anything as a weapon.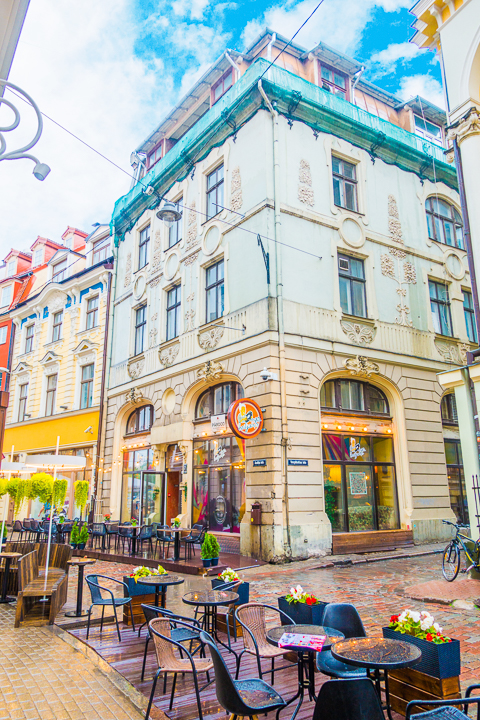 Riga has some of the most beautiful architecture I have ever seen!!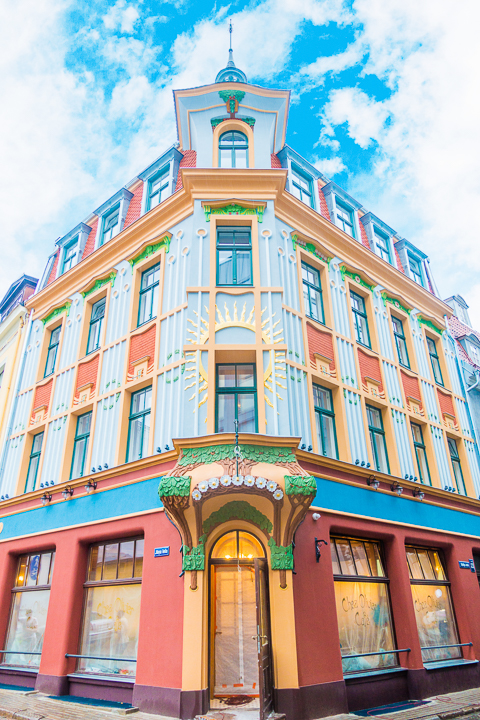 After our bike tour, we also took an Art Nouveau walking tour with Riga Explorers Club.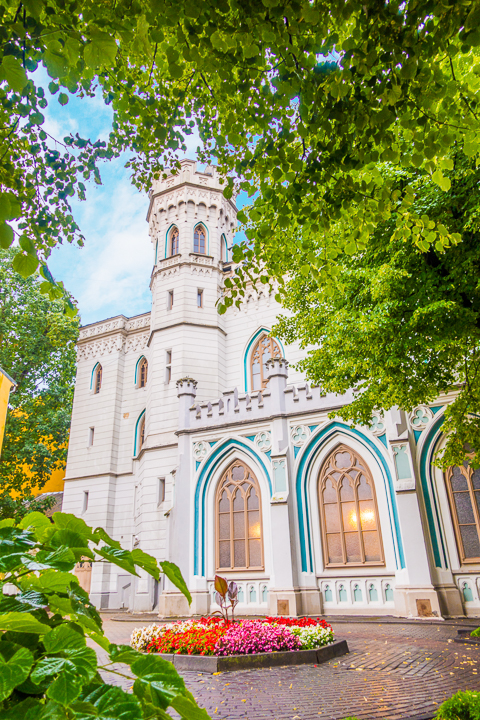 Our guide showed us the most beautiful buildings in Riga!! He also explained the history behind the buildings.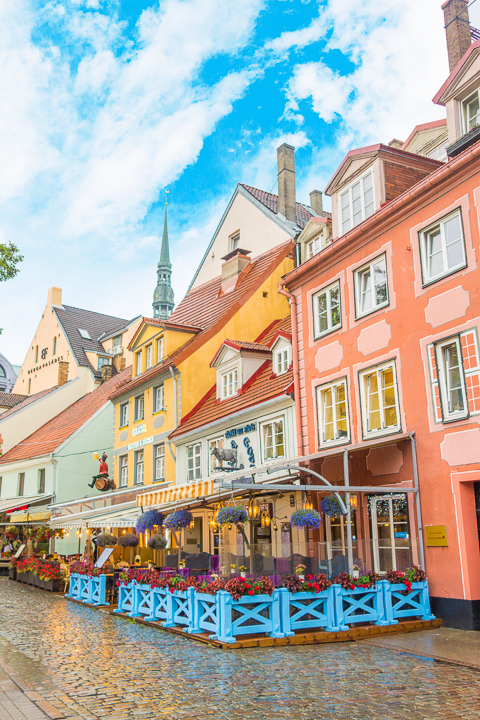 Fun restaurant street with many outdoor terraces!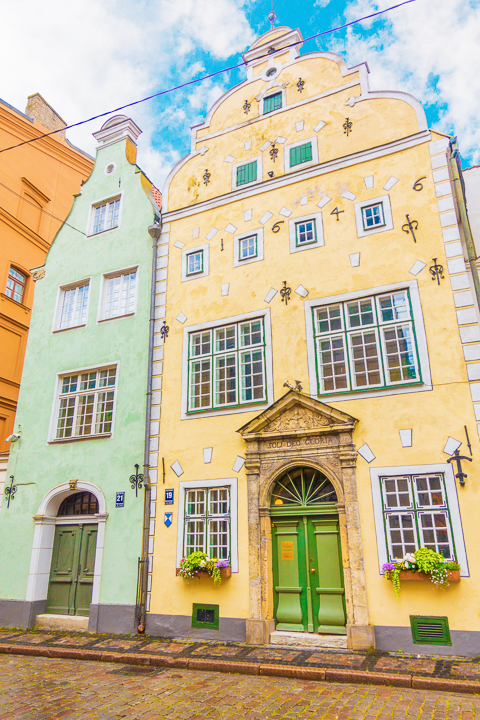 The oldest apartment buildings in Riga!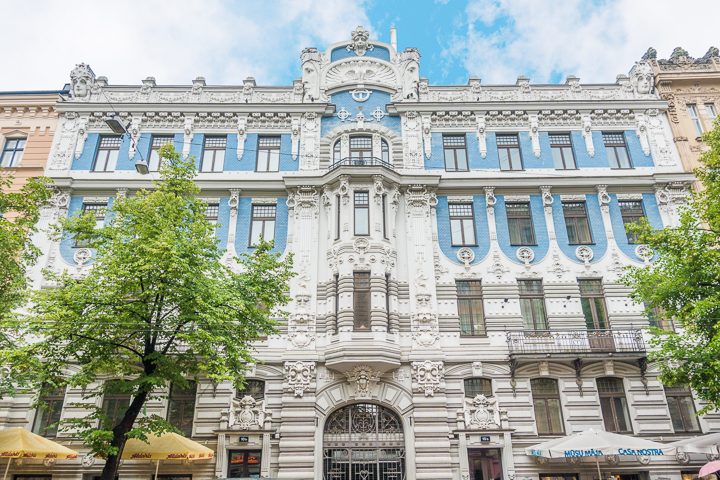 *Click on any of the links above to see where they are on the map, or save them to your Google maps for later!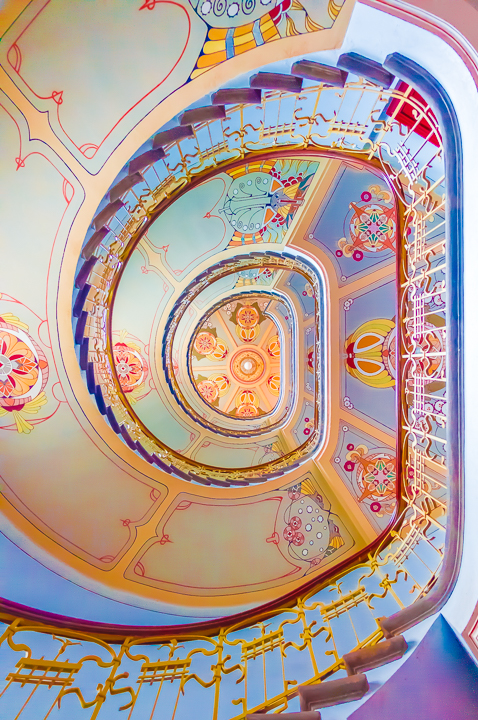 How amazingly gorgeous is this staircase??! The staircase is outside the museum, so you don't actually have to go into the museum to see it. Just step in the foyer to see the staircase!!!
See more of our posts from the Baltics!
---
Like this post? Save it on Pinterest!