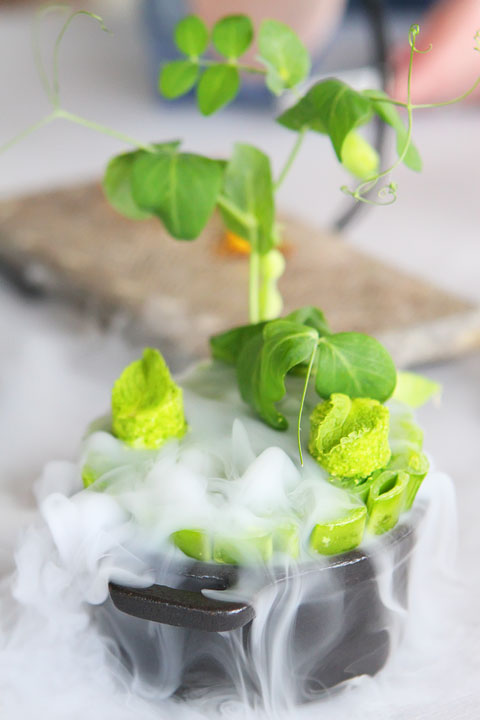 The city of Gothenburg, Sweden is a major hotspot in Sweden for cutting-edge restaurants and chefs. On one of our first nights in the city, Stephanie and I got to experience Upper House Dining. It's on the top floor of the Gothia Towers with an incredible panoramic view of Gothenburg. It was hands down one of the most unique dining experience of my entire life. Upper House had the most stunning food presentation I have ever seen, and the most innovative flavor combinations I have ever tried. I have never experienced anything like it before.
The menu changes every night based on seasonal ingredients from the Swedish west coast and superbly illustrates Swedish fine dining and experimental cuisine at its best. There is only a six-course set menu offered at Upper House, so if you're an adventurous eater and you enjoy being surprised, this fine dining restaurant is definitely worth checking out. Come take a peek at our dinner one night, which included six appetizers, six entrees, and SEVEN desserts!!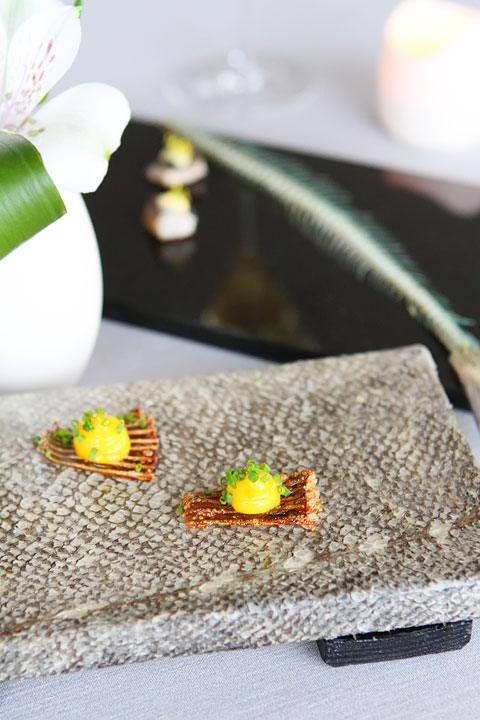 We started with six tiny bite-sized appetizers.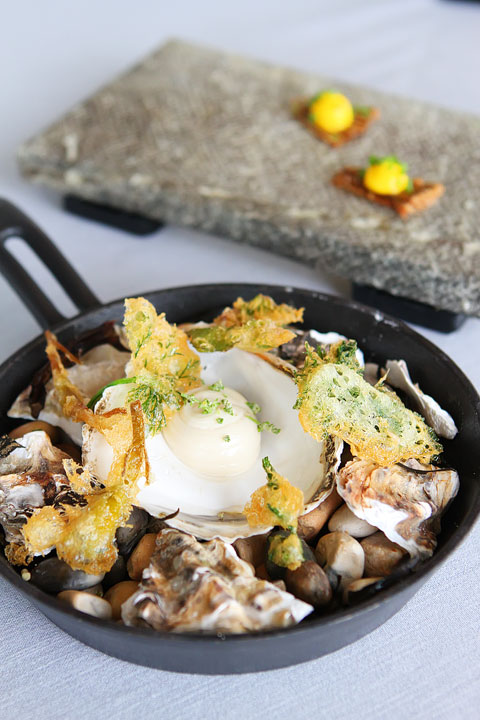 LOVED the deep fried herbs!! I would've never thought of that!!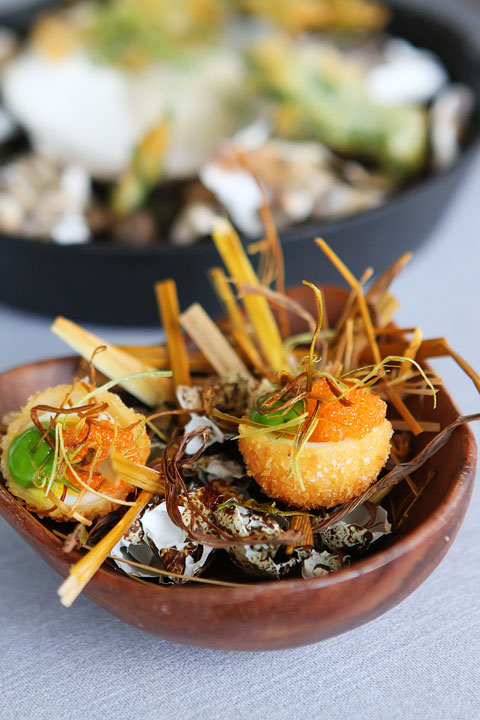 These were deep fried quail eggs topped with Sweden's prized roe.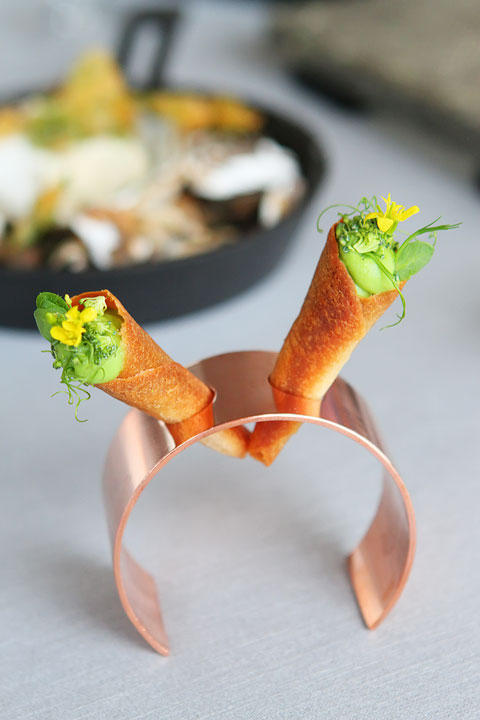 The appetizers came out perfectly timed. They brought each appetizer out one at a time, so we could enjoy each one, and by the time we were finishing up one, the next one would be brought to the table. The staff at Upper House paid close attention to all of our needs without hovering — everything they brought out was perfectly timed to our dining experience.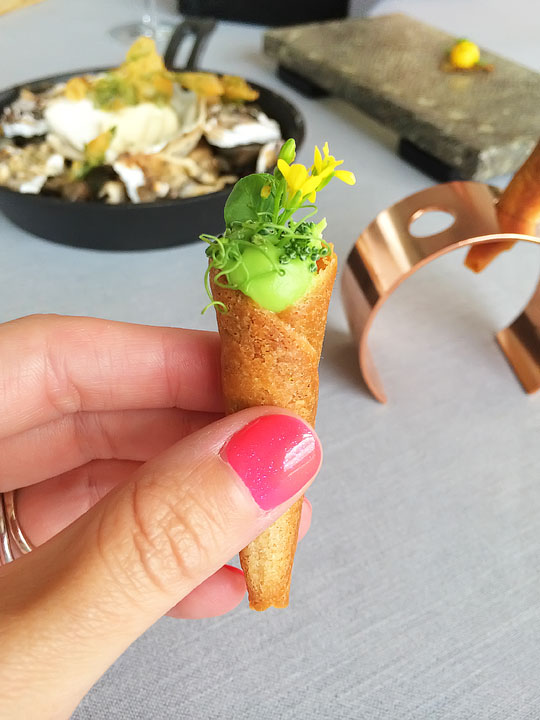 How cute are these little cones??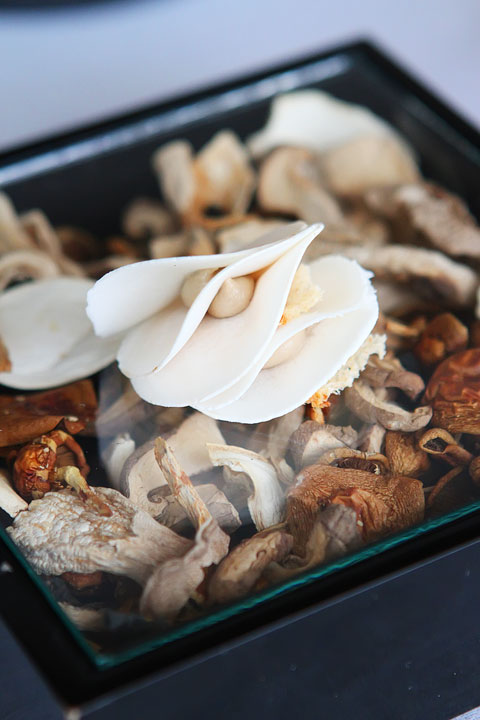 Thinly sliced soft discs of mushrooms joined together with a creamy mushroom sauce.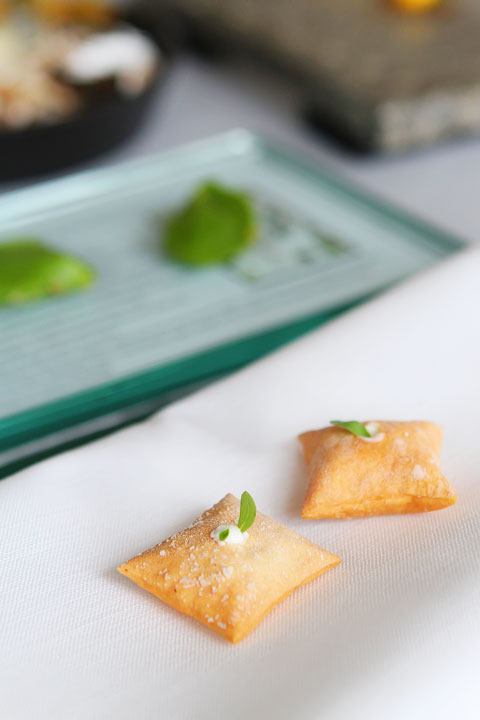 Sourdough pillows filled with fresh goat cheese.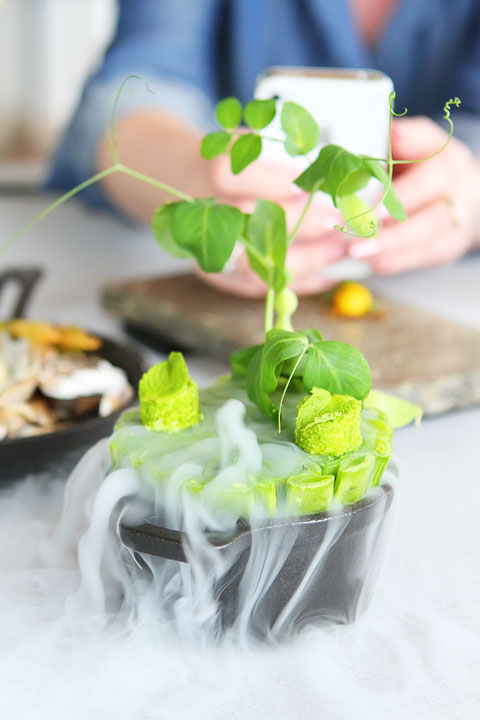 This smoking pea pod and mint mousse was definitely the coolest thing they brought to the table!!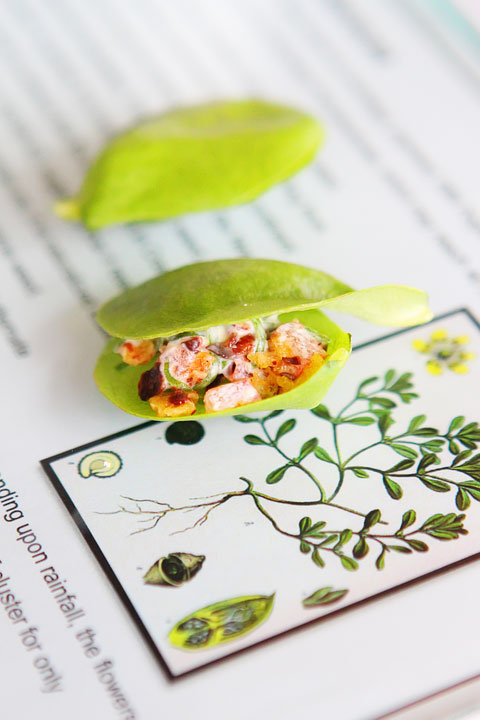 The plating of everything was so incredibly inventive.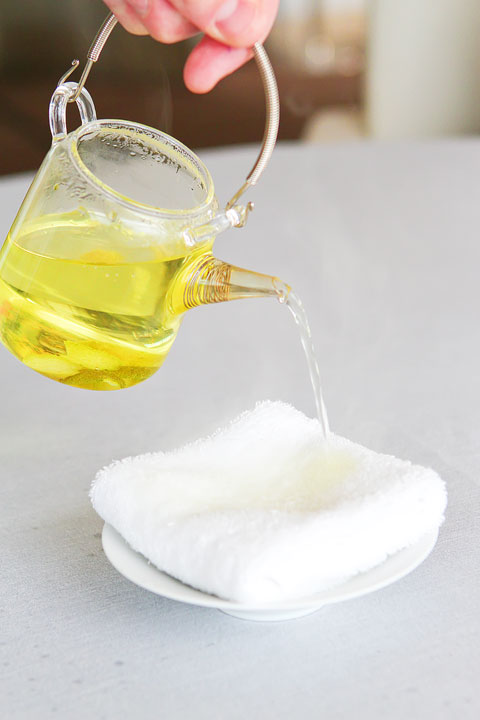 After all our appetizers, they brought us each a washcloth that they soaked with steaming lemon water at the table to rinse our hands.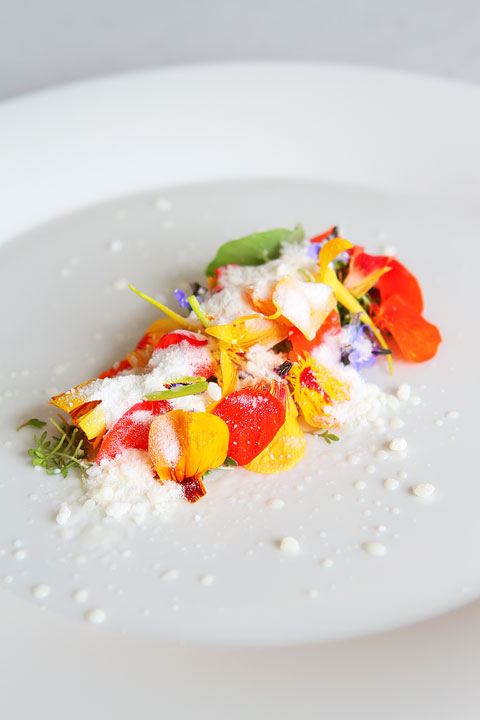 On to the main courses! This was a mackerel topped with edible flower petals.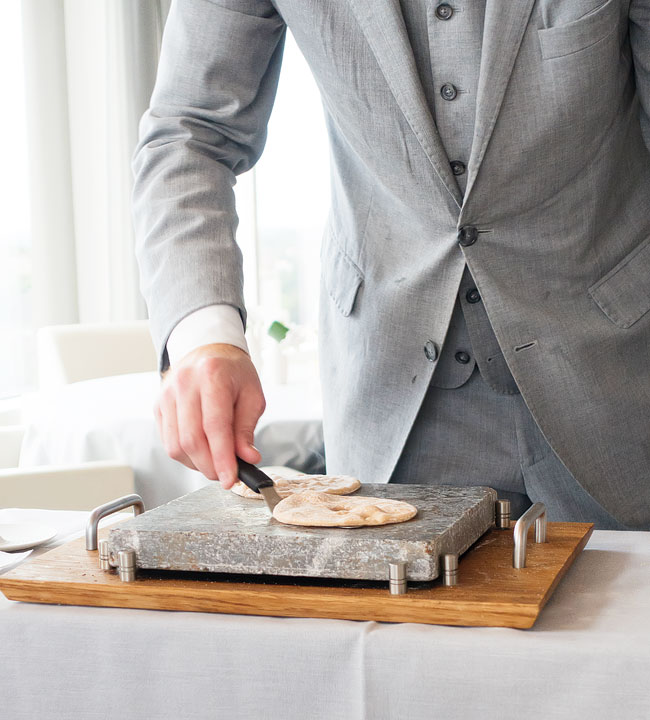 Photo via Stephanie
Next they cooked bread right at the table on a hot stone.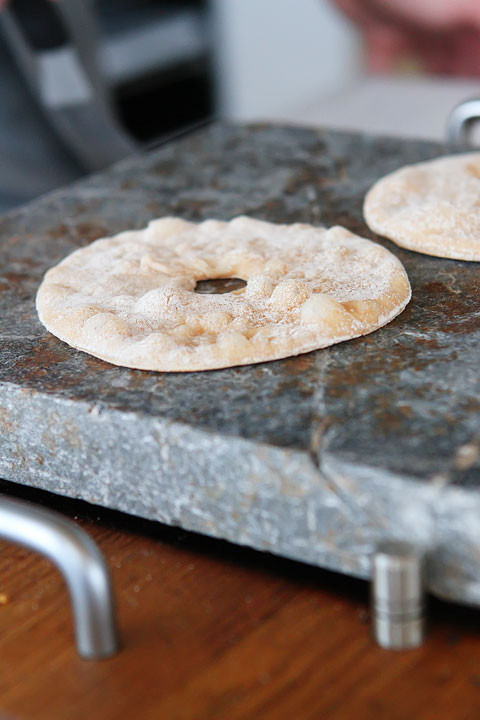 It bubbled up right before our eyes.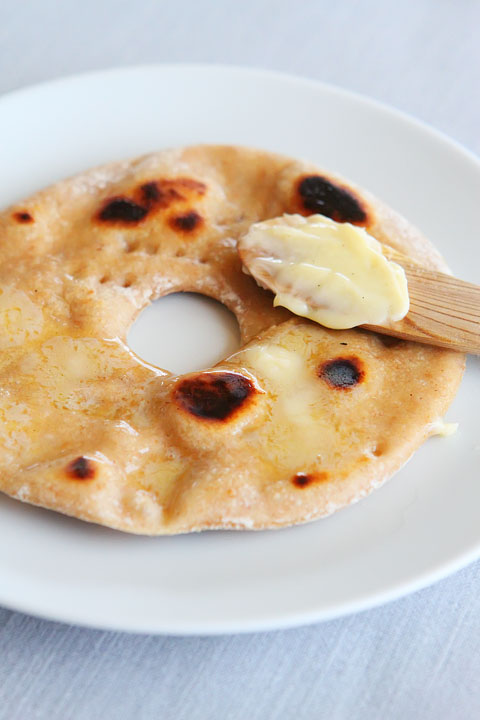 Served with homemade butter. Swoon!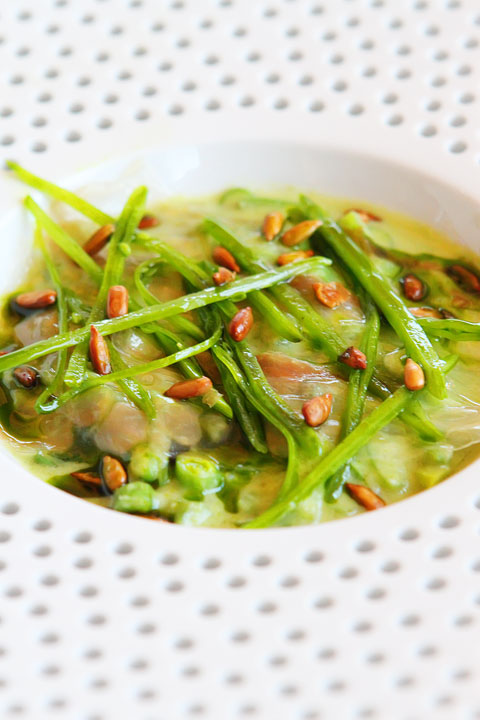 Sweden's version of pork and beans.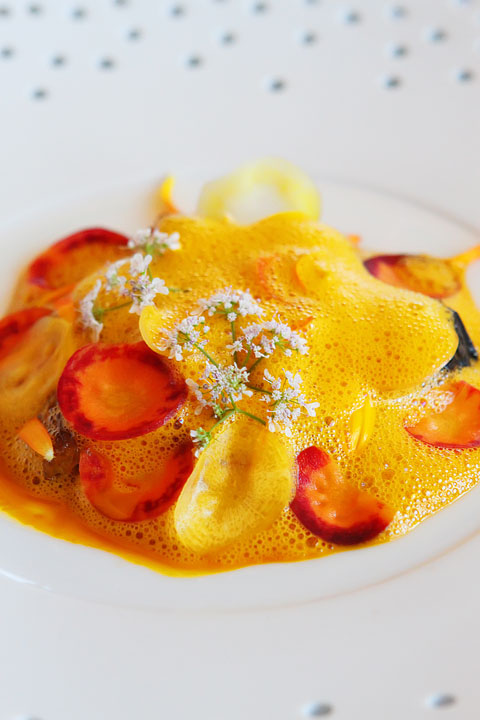 Delicious carrots and crab!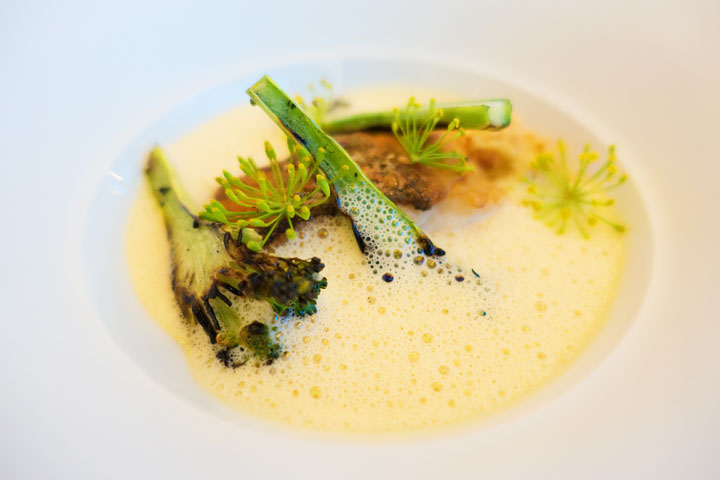 Crawfish and broccoli.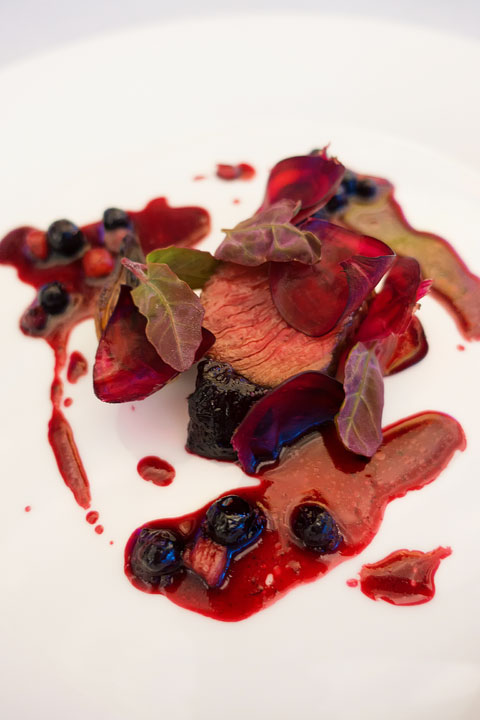 Beef with beets and berries.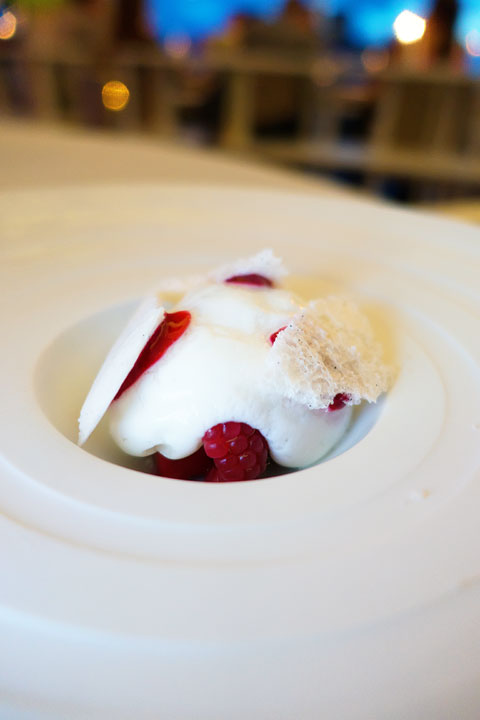 And then it was time for dessert! Raspberries and vanilla cream.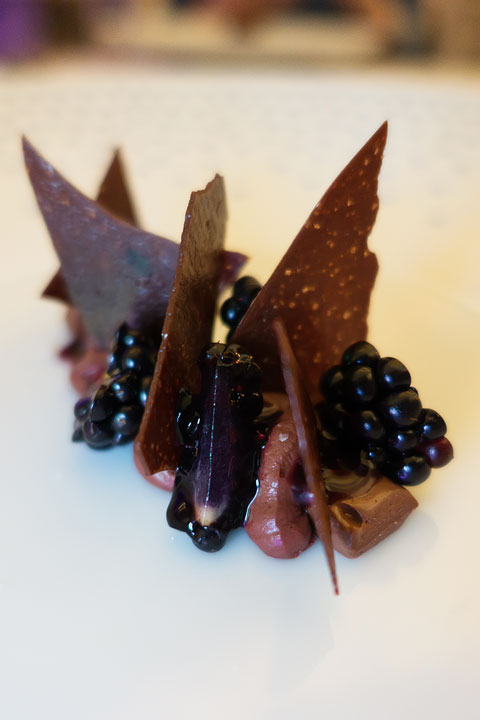 Blackberries and chocolate.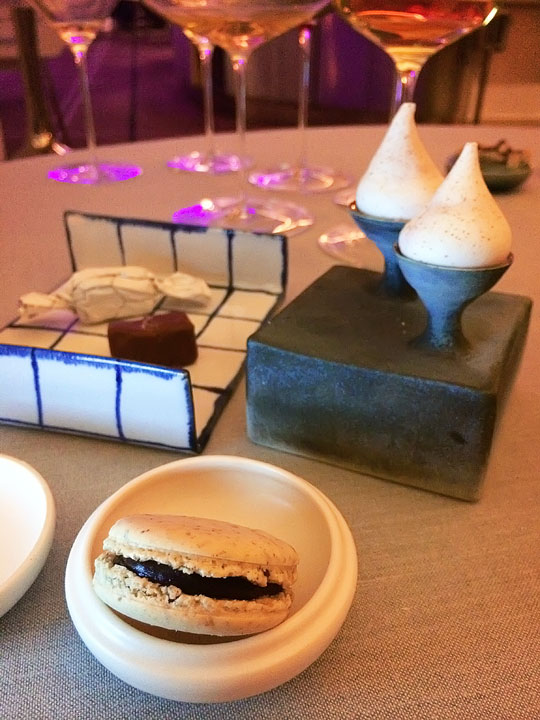 And then little mini desserts came out. The food just kept on coming!! :) Loved the macaron in a dish!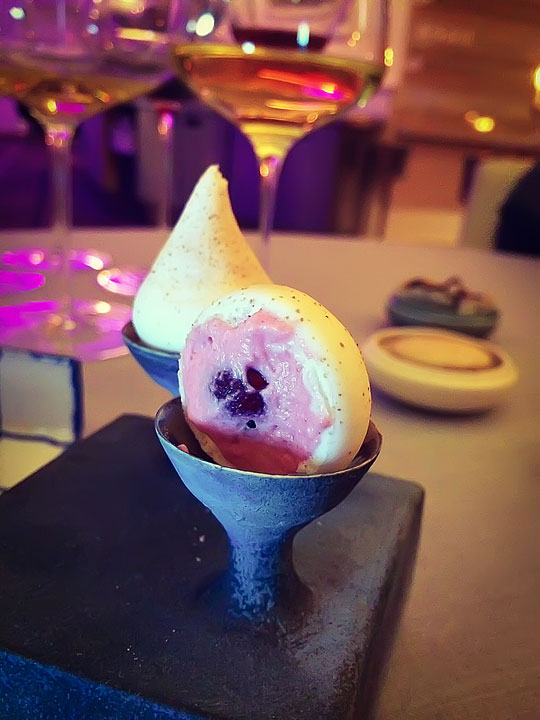 These meringues were filled with raspberry cream.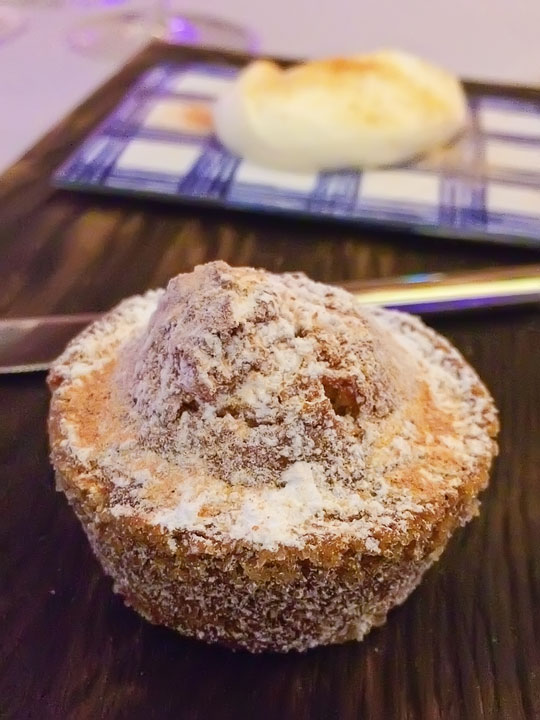 This simple strawberry muffin was one of my favorites of the night!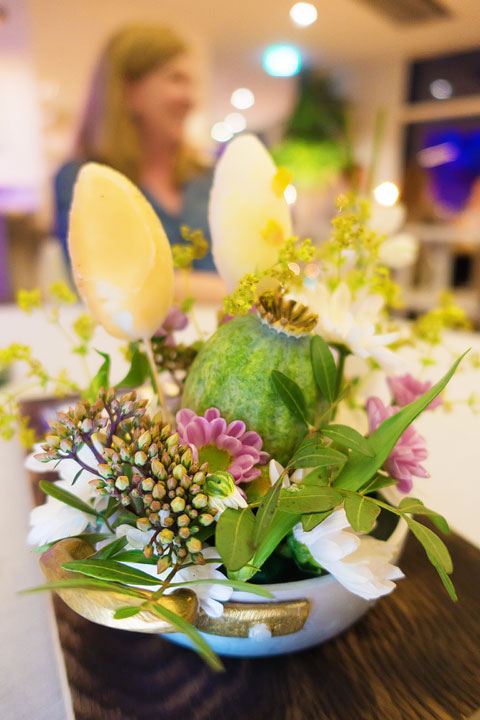 And finally, ice cream popsicles served in a bouquet of flowers.
Truly an unforgettable dining experience!!
Here's their address and website if you want to check them out.
Upper House Dining
Gothia Towers, 25th floor
Mässans gata 24
402 26 Gothenburg, Sweden
http://www.upperhouse.se/en
More Posts from Sweden
Exploring Sweden!
A Charming Weekend in Sweden
Upper House Dining Experience
Thanks so much for looking!! More to come soon!