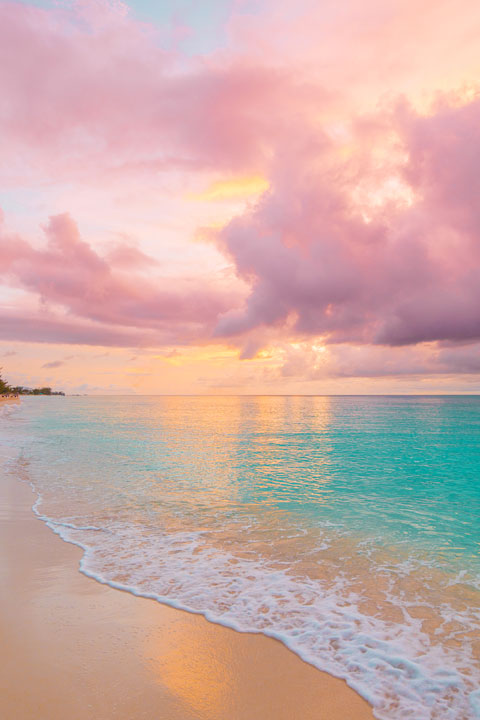 A few weeks ago I had the incredible opportunity to attend the 10th Anniversary of the legendary Cayman Cookout at The Ritz-Carlton, Grand Cayman.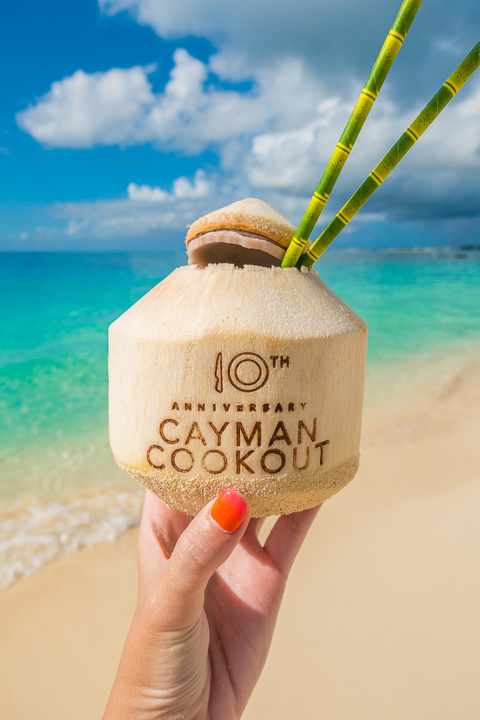 The Cayman Cookout is an annual food and wine festival hosted by renowned chefs and celebrities like Eric Ripert, Anthony Bourdain, Emeril Lagasse, and José Andrés — just to name a few. But it's SO much more than just your typical food and wine festival. The Cayman Cookout is a week-long culinary extravaganza with incredible food and unforgettable experiences set on one of the most beautiful islands in the world.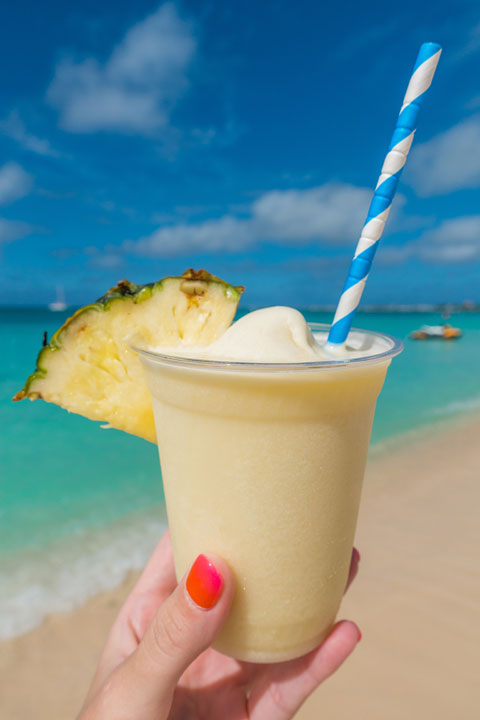 The Cayman Cookout is unlike any other event I've ever been to. Only a certain amount of tickets are sold, creating an intimate atmosphere and an opportunity to personally interact with the chefs unlike anywhere else.
Every day there are multiple events you can choose to attend. Here were our favorite, most unforgettable events of the Cayman Cookout:
---
Around the World with Anthony Bourdain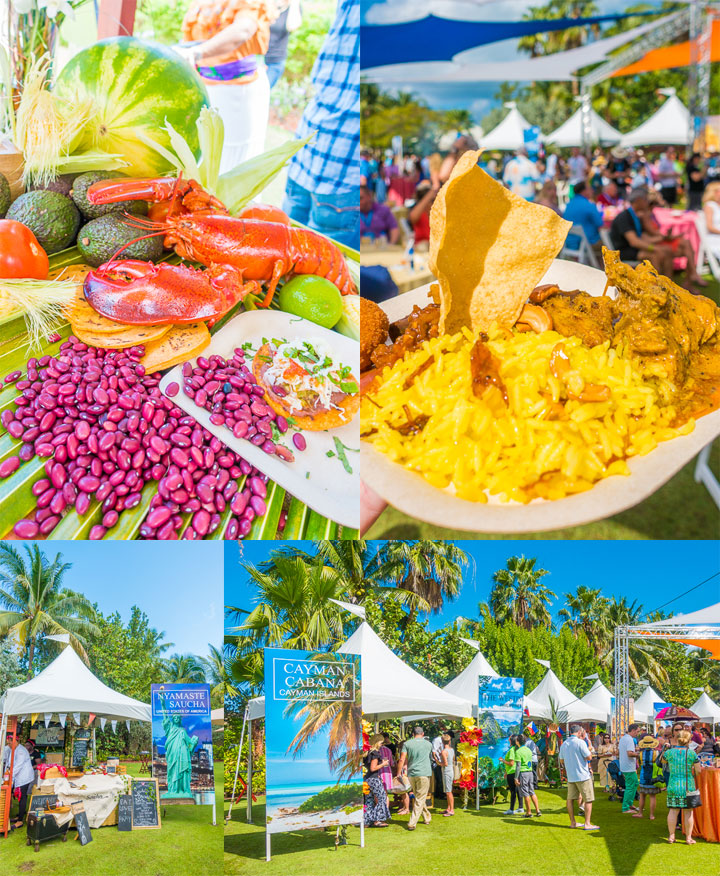 If you follow me on Instagram Stories, I described this event as "like Epcot, but with renowned chefs from around the world!" This was definitely one of my favorite events. You get to go "around the world" through different food stalls from each country and try small dishes highlighting local cuisine, personally prepared for you by acclaimed chefs from that country. During the event, Anthony Bourdain himself goes to each stall, tasting the dish and sharing his thoughts. It feels like you're right on set of his show, No Reservations. If you're a fan of food, travel, or Anthony Bourdain, you won't want to miss this one.
---
Excursion to Stingray City & Beach Bash at Rum Point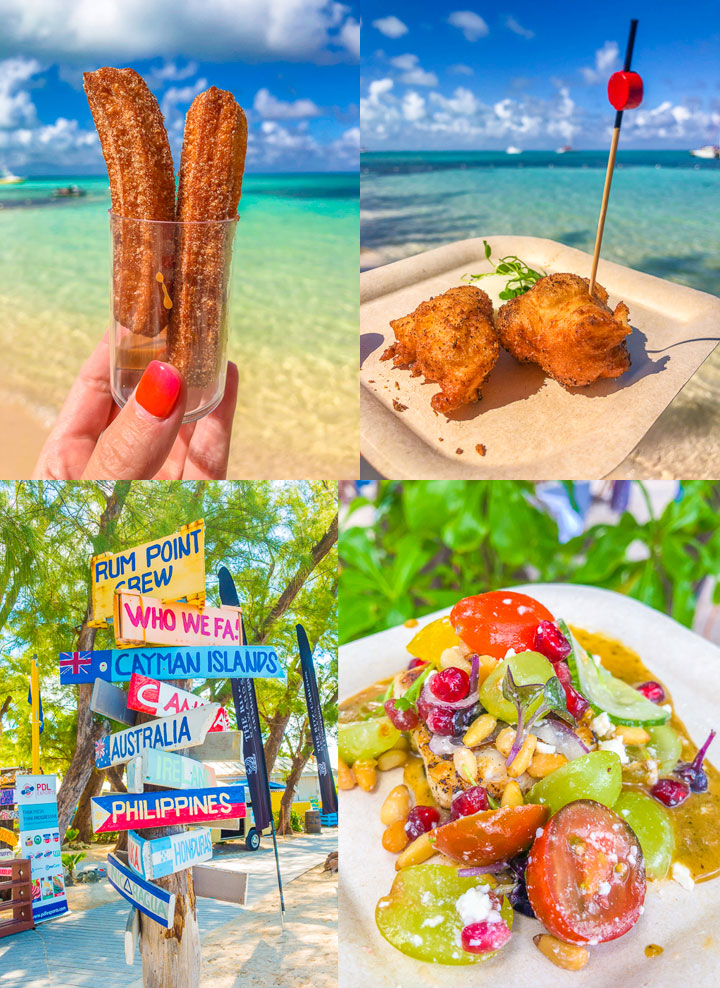 Swimming with stingrays at Stingray City and spending an afternoon relaxing at Rum Point are two experiences in the Cayman Islands that cannot be missed. At this event, you get to do both! What other food & wine festival can you spend the morning sailing on a catamaran over the sparkling turquoise waters of the Caribbean Sea with a glass of champagne in hand? The catamaran makes a stop at Stingray City where you can swim in warm, crystal clear waters with very friendly stingrays. You'll then sail to Grand Cayman's iconic Rum Point where the Beach Bash awaits! Just like the Around the World Event, there are dozens of food stalls and refreshing drink stands… But this time the celebrity chefs are behind the counter!! You can go to each one and try one of everything! I honestly can't think of a more perfect way to spend a day in the Cayman Islands.
Watch the video below to see me holding a stingray!! They are SUPER slimy!! She even gives me kisses! I am clearly smitten with her!
---
Barefoot BBQ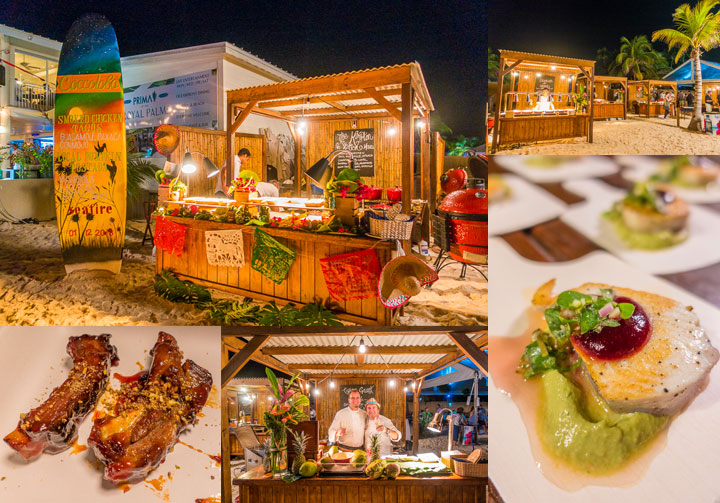 The Barefoot BBQ takes places under the stars on Grand Cayman's legendary Seven Mile Beach. It is hands down one of the highlight events of the week. The atmosphere is full on party with live music on the beach playing fun, upbeat songs. You can't help but dance! Celebrity chefs Eric Ripert, Anthony Bourdain, José Andrés, Emeril Lagasse and many other acclaimed international and local chefs all have their grills going on the beach and you can hop from each one to try what delicious food they're serving. One thing is for sure, you will not leave hungry!! After dancing the night away with your toes in the sand, you can walk on the beach under the stars back to The Ritz-Carlton.
---
Sunset Sail with Moët & Chandon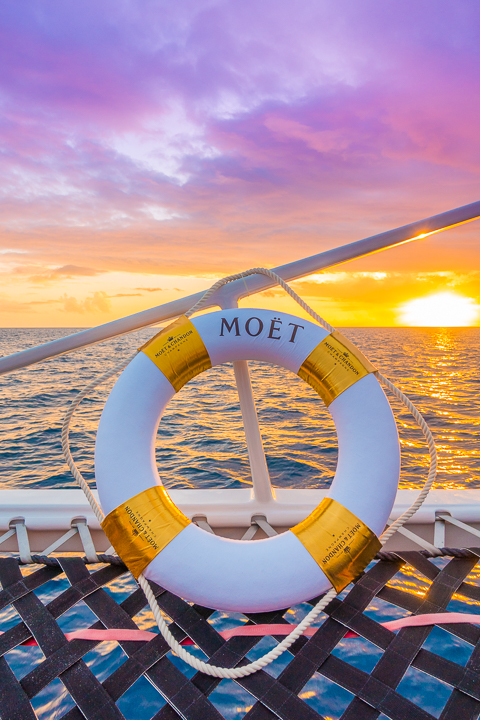 Can you think of any better way to experience the Cayman's world class sunset than by taking a sunset cruise on an exclusive yacht with unlimited Moët & Chandon rosé and champagne and gastronomic appetizers from renowned 3-Michelin star Chef Yannick Alleno?? It's the perfect way to end another amazing day in the Cayman Islands.
---
Rum and Robusto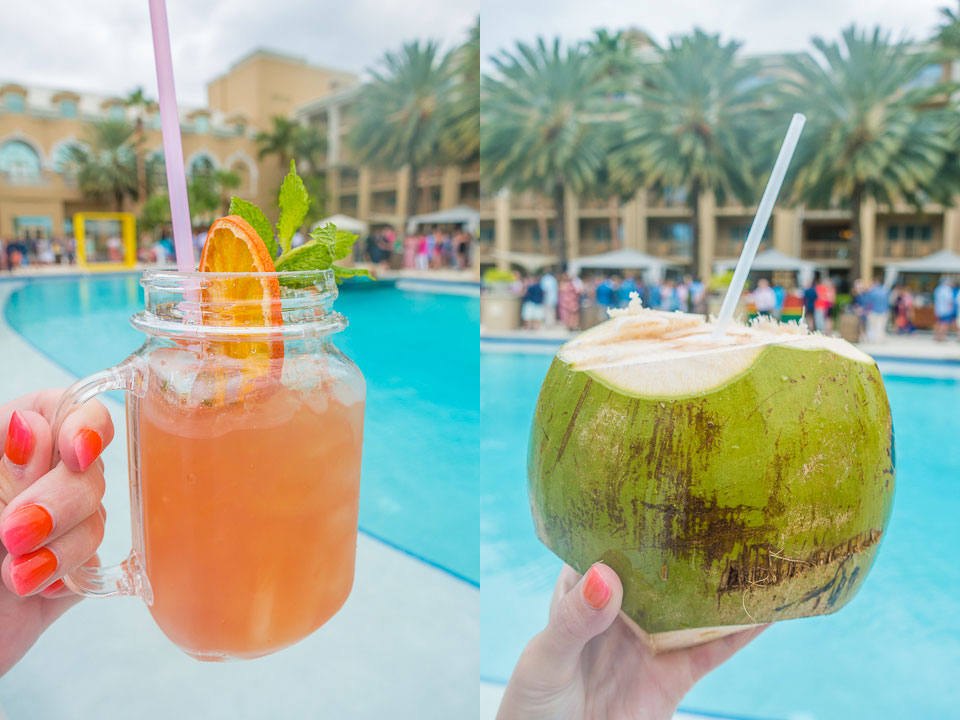 This event offers you the exclusive opportunity to taste some of the best rum in the world. And what better place to try rum than on an island in the Caribbean! :) You also have the chance to smoke an authentic Cuban cigar, hand-rolled right in front of you, if that's your thing. If not, you can always opt for the chocolate "cigar"! And of course there's plenty of incredible food and colorful cocktails to try.
---
Alfred Portale Lunch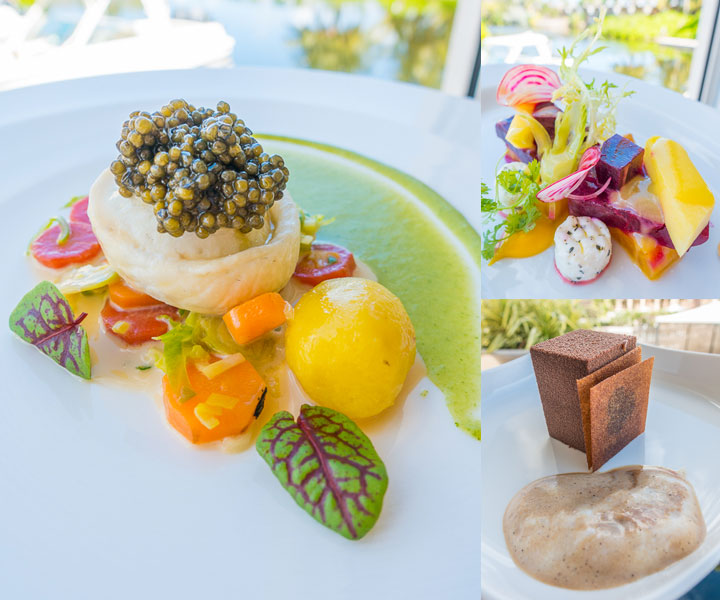 Experience the celebrated cuisine of Chef Alfred Portale, known for sourcing quality ingredients from small farms and specialty vendors.  Each course is paired with Failla Wines.
---
Olé Jose with José Andrés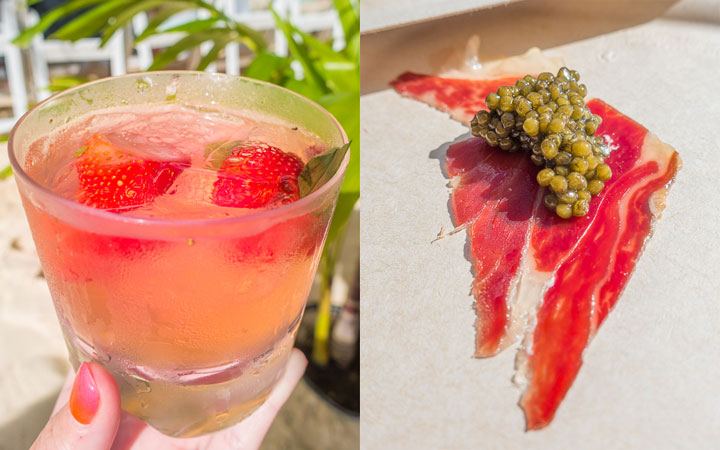 Chef José Andrés is the master of entertaining while cooking!! If you ever have the opportunity to see him live, do it!! He had the entire audience dying of laughter. At this event he prepares his famous paella on the beach. During the event you'll get to try the paella paired with one of his favorite cocktails, as well as some other delicious appetizers. Such a fun event!!
---
Vintage Champagne Tasting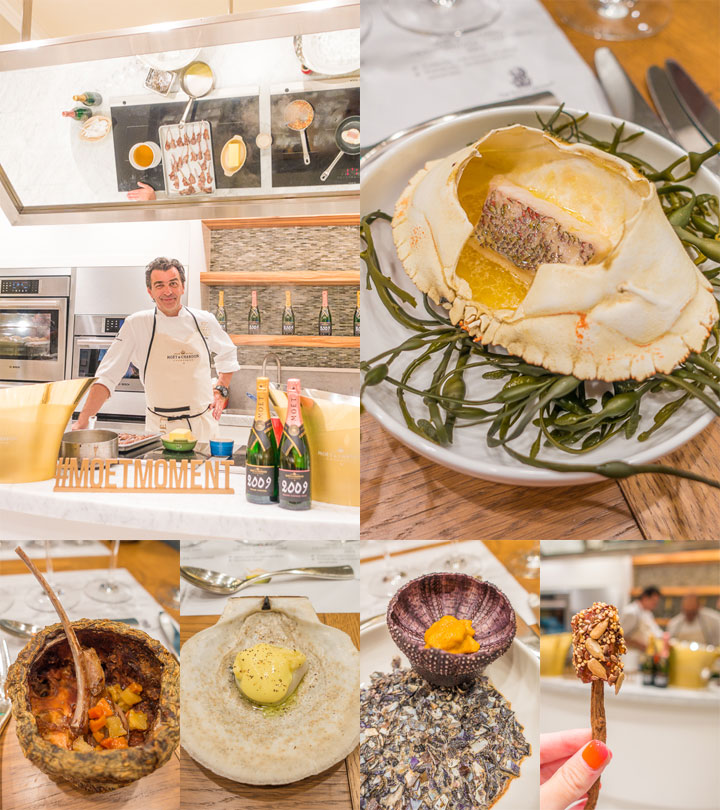 This was honestly one of the most special, memorable events for me. This was a small, exclusive event with a very, very small number of guests. We got to watch as 3-Michelin star Chef Yannick Alleno personally prepared a 5 course meal for us, then served us his creations himself. I was blown away. Everything was SO good. All courses were paired with with Moët & Chandon's vintage champagnes and rosé. Such an unforgettable experience!
---
The World Class Sunset Bar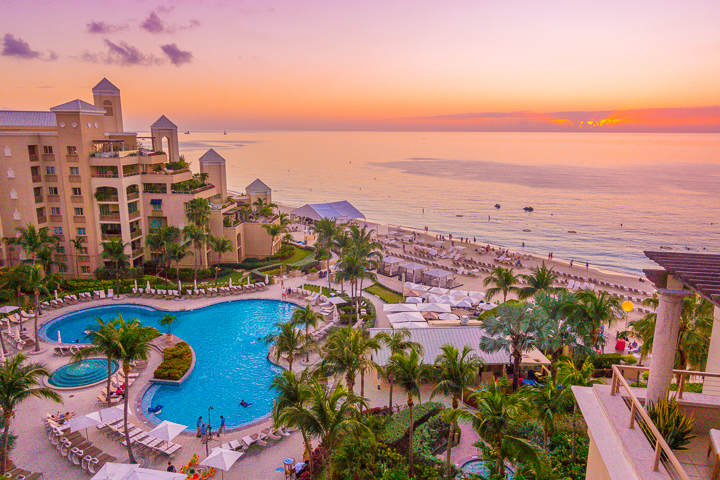 The World Class Sunset Bar has a speakeasy vibe — you'll be texted the secret location and the password sometime during the day of the event. Once you get in you'll have an unparalleled view of the sunset over The Ritz-Carlton and Seven Mile Beach while tasting fun cocktails from some of the best mixologists in the Caymans.
---
Bon Vivant Champagne Brunch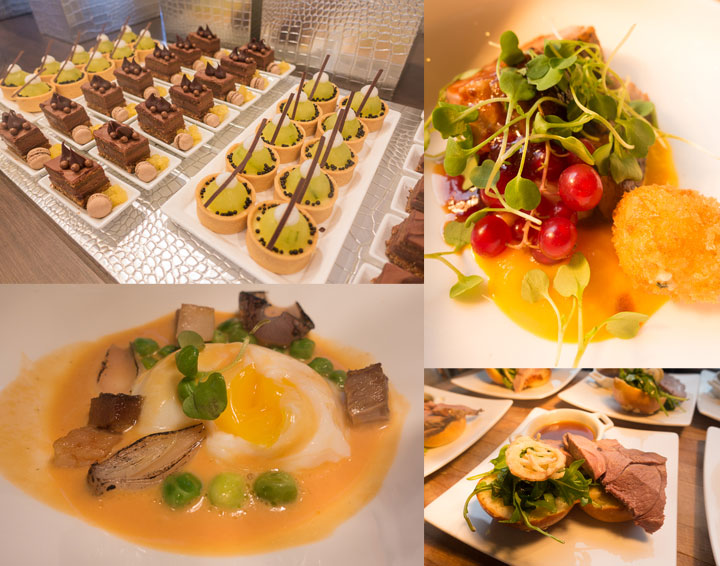 The perfect ending to the ultimate foodie week in paradise is the champagne brunch. This was seriously one of the most extravagant, over-the-top, FABULOUS brunches I have ever had!! It was like going to a super fun brunch restaurant and wanting to order at least 10 things — and then being able to try ALL of them. Not only that, but during the brunch two chef finalists competed in a live cook-off judged by celebrity chefs Eric Ripert, Anthony Bourdain, José Andrés, Emeril Lagasse, and Robert Irvine — all while we sat back and enjoyed the brunch!
---
Closing Party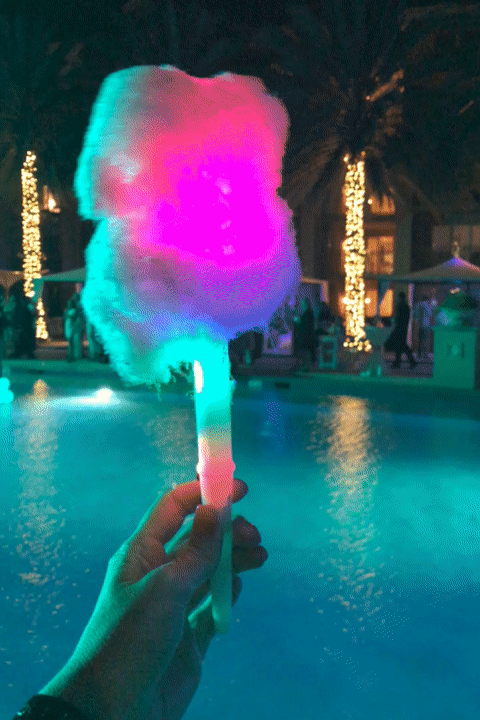 I mean, you just cannot get any more fun than Glow-in-the-Dark Rainbow Cotton Candy. Easily one of the most fun, creative desserts of my entire food blogging career. I could've taken pictures of this cotton candy ALL night!! :) We had so many fun, creative, over-the-top desserts at each event thanks to the hard work and extreme creativity of Melissa Logan, Executive Pastry Chef at The Ritz-Carlton. There were floating macarons, build-your-own cinnamon bun ice cream sundaes, the BEST churros I have ever had in my entire life, chocolate "cigars", this ridiculously fun cotton candy, and so much more. At each event I couldn't wait to see what she came up with next!!
---
Horseback Riding on the Beach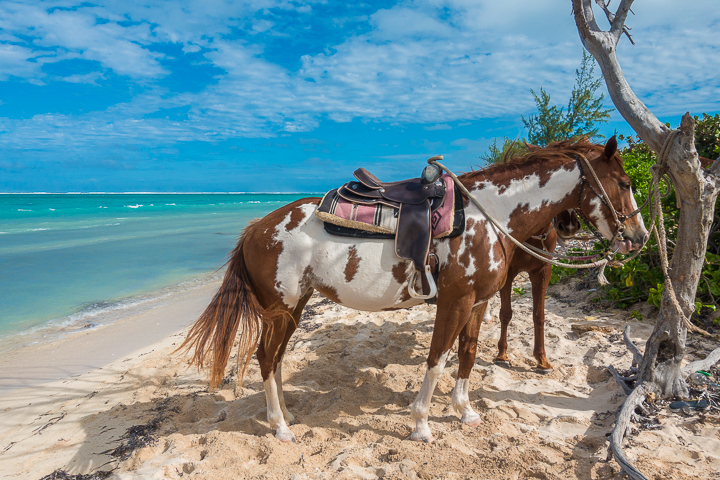 This wasn't an official event of the Cayman Cookout, but if you have some extra time in Grand Cayman, one most unique ways to experience this beautiful island is a horseback ride on the beach. You can opt for a morning, afternoon, sunset, or moonlight ride. You can even swim with the horses!!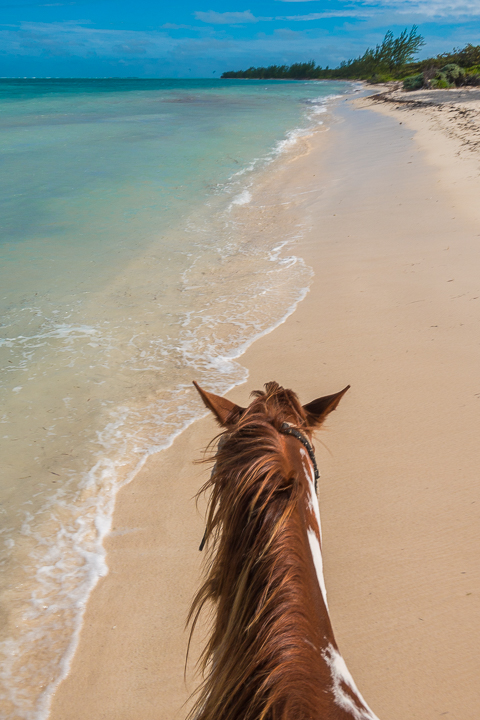 ---
Where to Stay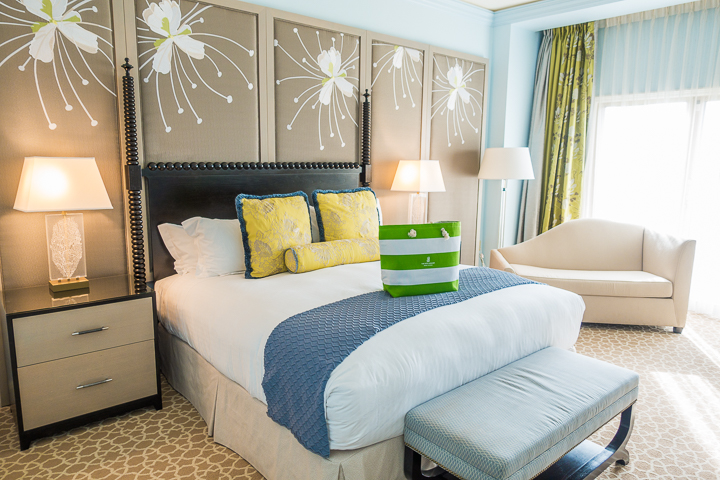 Staying at The Ritz-Carlton, Grand Cayman is the best choice for the Cayman Cookout as almost all of the events are held there.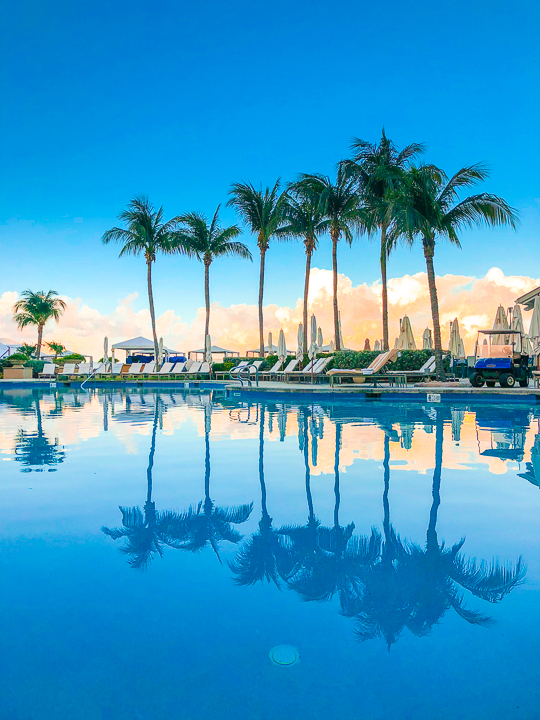 Be sure to book an ocean front room to be even closer to the action! It was so nice to be able to run back into the room, even for just 5-10 minutes in between events.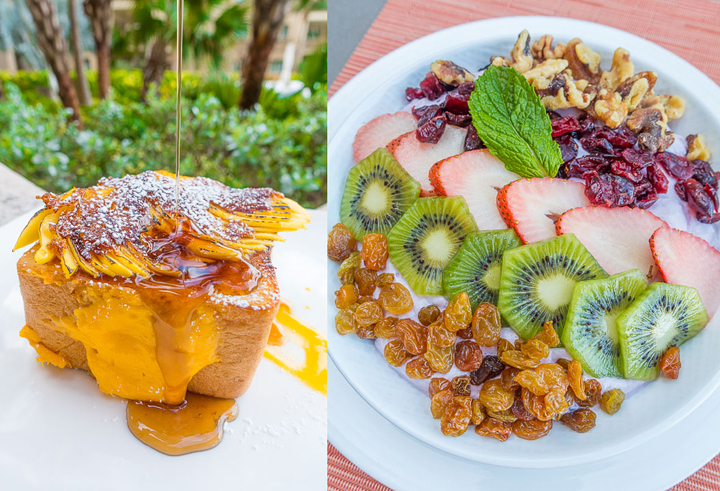 Every morning of the Cayman Cookout started at The Ritz-Carlton's Seven restaurant, named for the famous Seven Mile Beach right outside its door. We had breakfast on the patio overlooking the pool and beach every morning. The Mango Stuffed French Toast was to DIE for!! And how gorgeous is this smoothie bowl??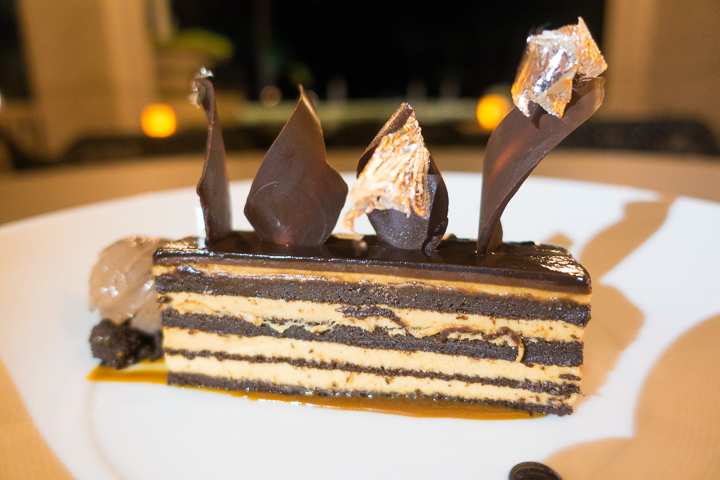 If you dine at Seven in the evening, be sure to try the "Luxury on 7 Mile" for dessert — a flourless chocolate cake with smoked Cayman sea salt caramel, and chocolate salted caramel gelato. Seriously unreal!!
---
Where to Eat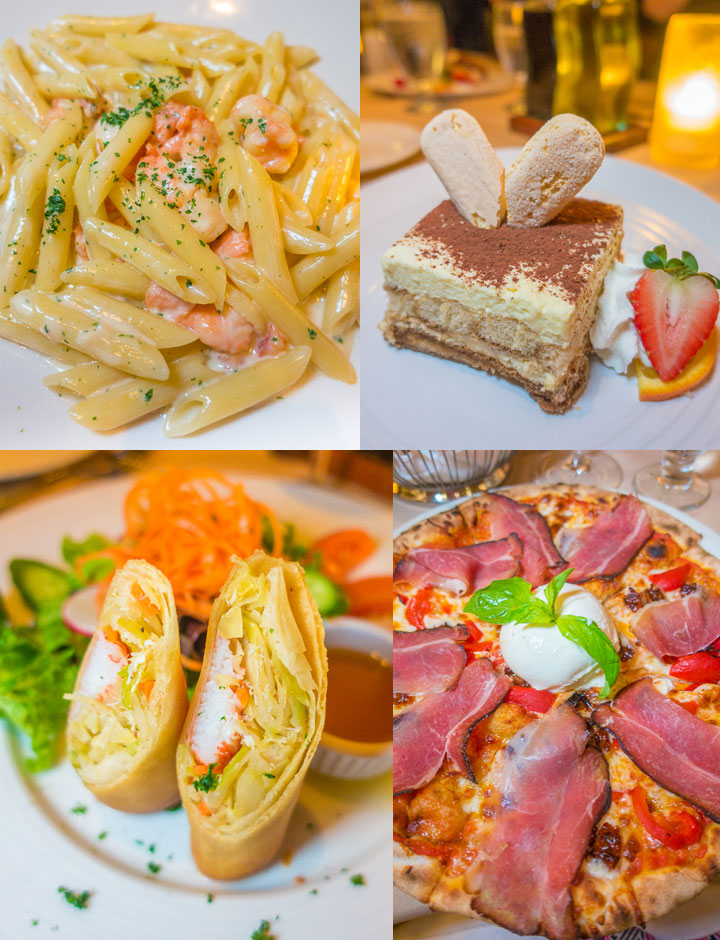 Trust me, you will NOT go hungry at the Cayman Cookout!! But you might want to book your stay for a few extra days before or after the event. If you're looking for seriously incredible pizza and pasta, I highly recommend Ragazzi Cayman. I am still dreaming about that Lobster penne pasta!! And the speck and burrata pizza… So good!!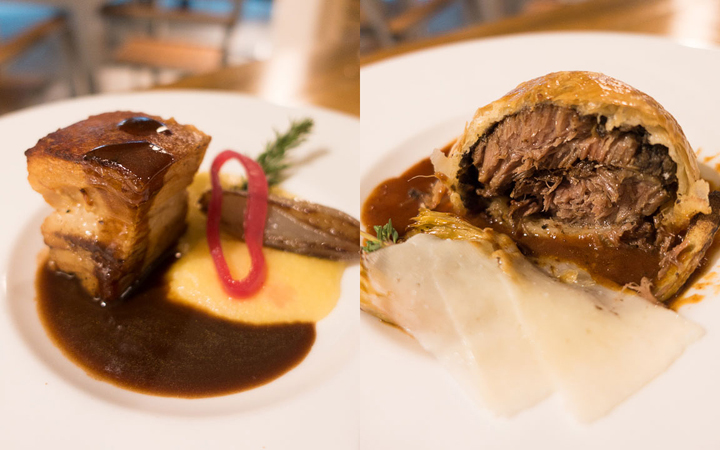 Another incredible restaurant… Bàcaro offers small plates perfect for sharing. The menu is large, so it can be a bit overwhelming, but here were a few of my favorites. I LOVED the duck pasta and gnocchi!!
Braised veal cheek wellington
Niman Ranch pork belly, creamy polenta
Homemade fresh spaghetti with roasted duck ragout
Beetroot-potato gnocchi
Thanks so much for reading! Until next time!