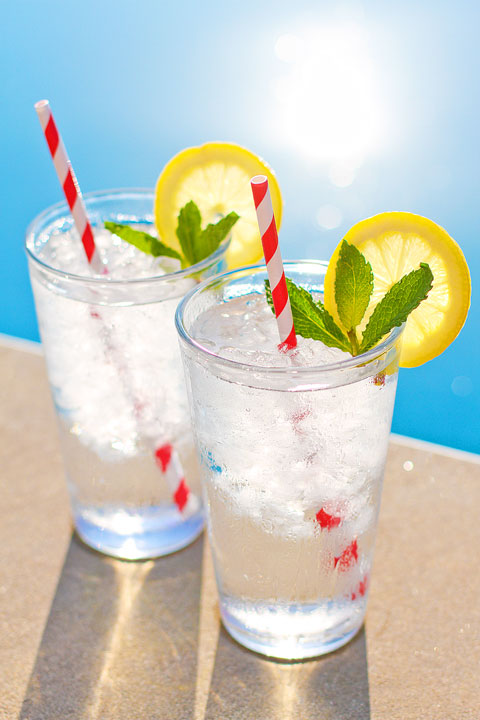 Are you as OBSESSED with Sonic Ice as I am?? You know that small, soft, crunchy ice? I have always wanted a nugget ice maker for home. It would be like having my very own Sonic ice maker!!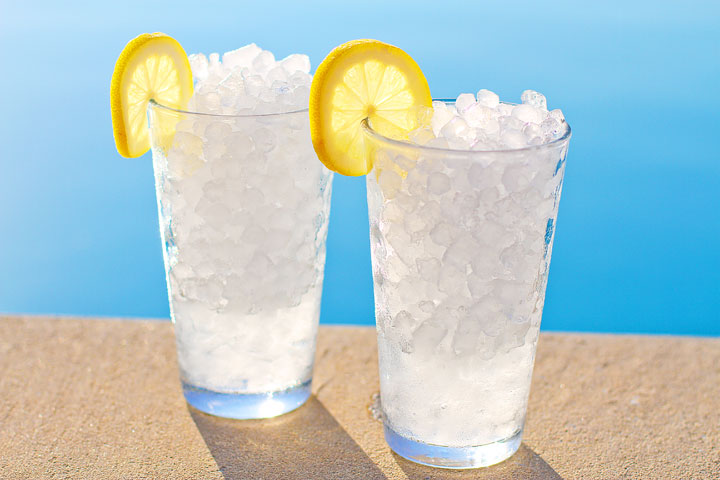 Remember our pantry makeover? Well today I am so excited to tell you about one of our favorite new features of the pantry!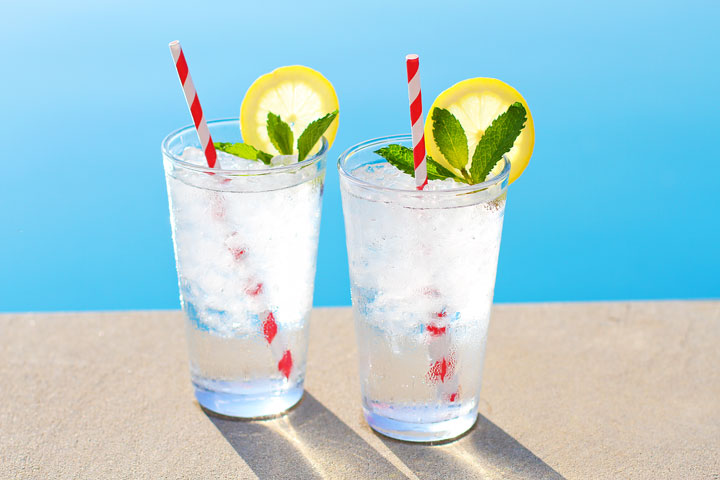 Scotsman Ice Systems is inventor of the original nugget ice maker. Previously this coveted type of ice was only available in restaurants with huge commercial ice machines.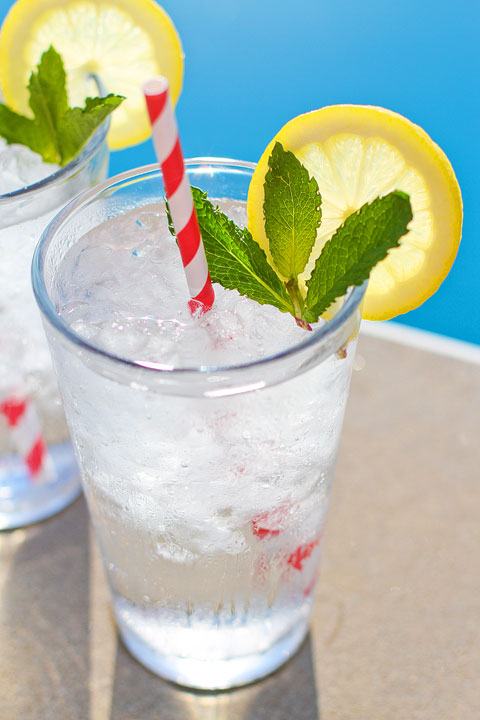 But Scotsman has now developed a nugget ice maker for home so fans of nugget ice can have it right in their own homes! The Scotsman nugget ice machine makes authentic nugget ice using the same process as the larger commercial machines.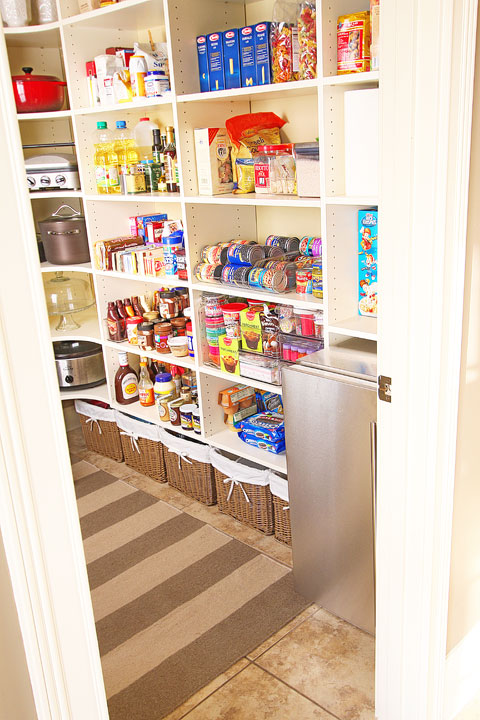 So you may have seen this little nugget ice maker peeking around the corner in my pantry makeover reveal…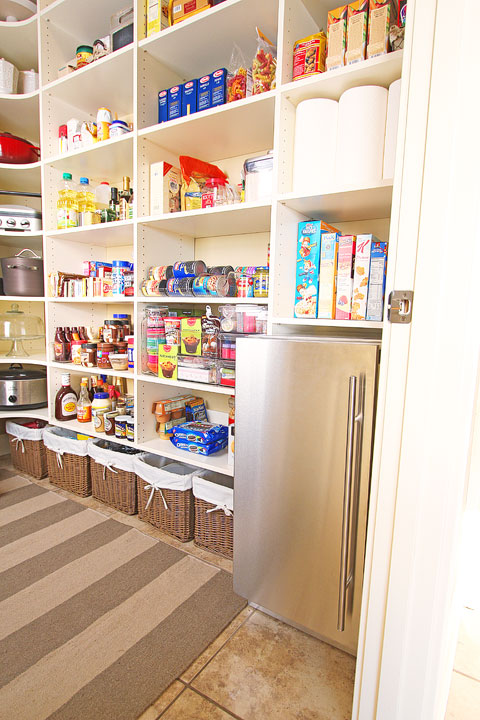 It is a Scotsman Brilliance Nugget Ice Machine (Model SCN60) and I have been jumping for joy since the day it arrived!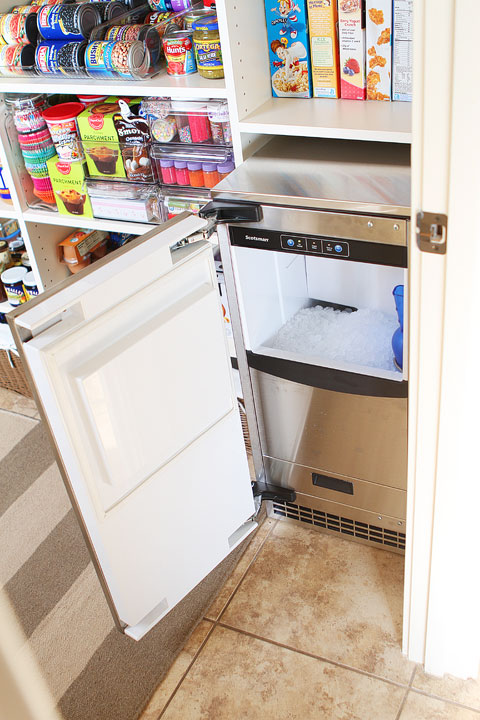 It makes NUGGET ice!!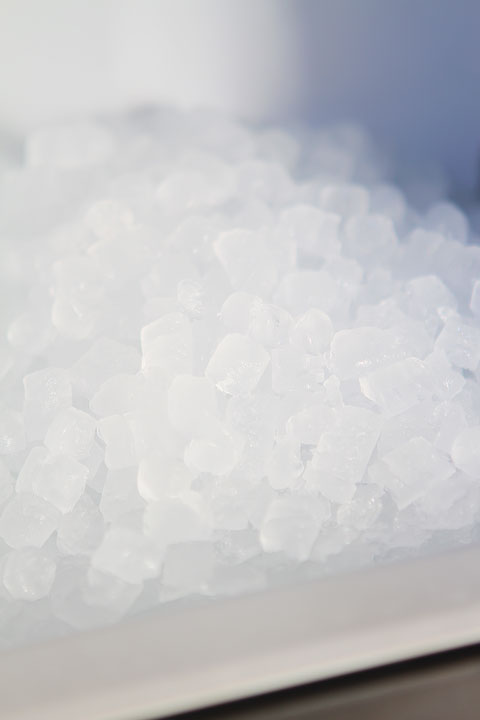 It's like having my very own Sonic ice maker at home!!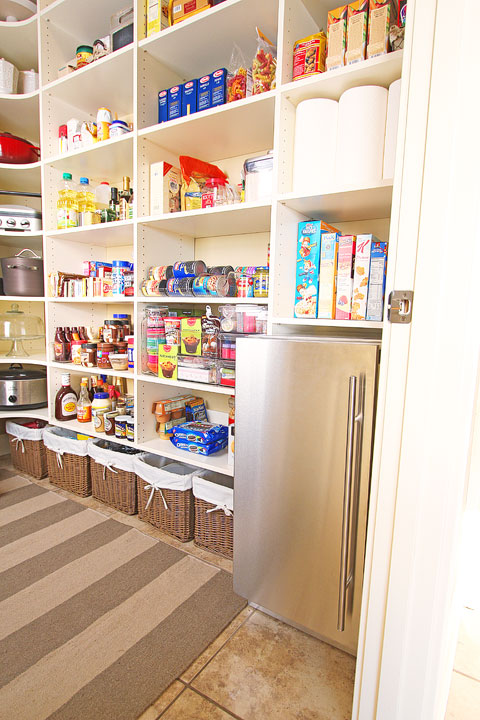 Nugget Ice Maker
The Scotsman Brilliance Nugget Ice Machine comes with several different options. We were able to hook ours up right where the sink was in the old laundry room, so it worked out just right for water and plumbing. But the model we got also has a built-in internal drain pump that you could use if you don't have a nearby floor drain.
I like having ours tucked away in the pantry, but you can also install these ice machines in a kitchen cabinet and use your own custom cabinet door panel to blend right in. You'd never even know it was there!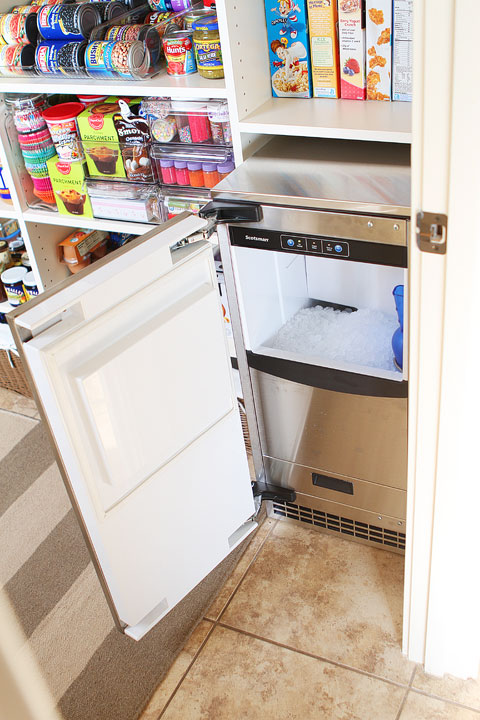 And I love that it's right by the pantry door, so you don't have to go all the way into the pantry to get ice! You can also even swap which way the door opens, so we put our door on to open up to the kitchen so we could just reach in and grab some ice.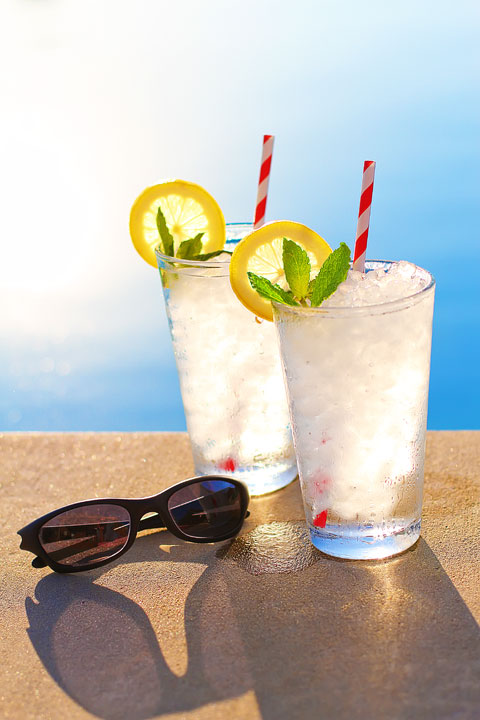 I am so in love with this nugget ice maker!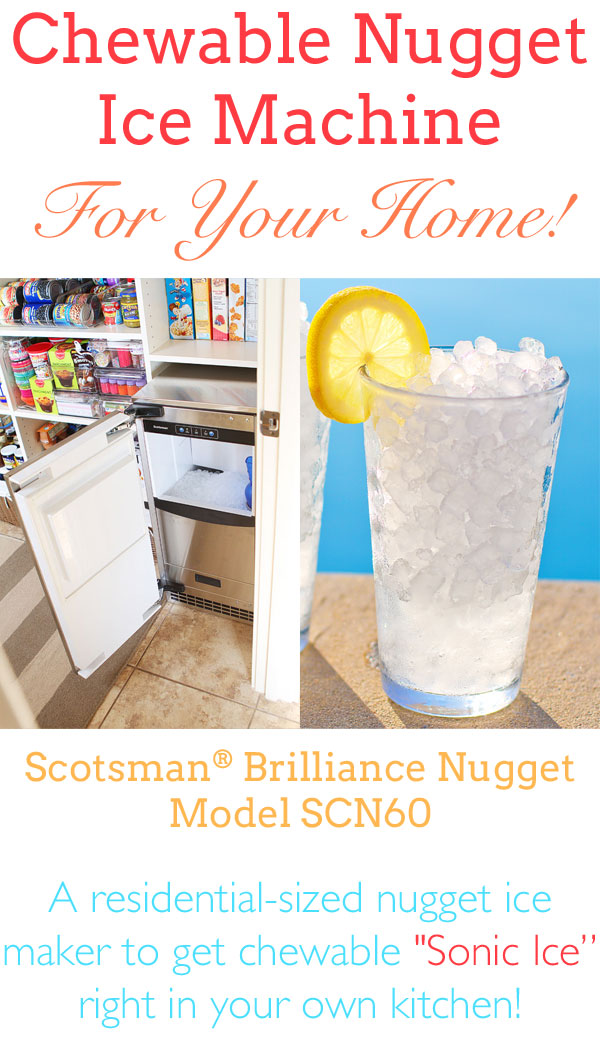 Here are some facts about this Scotsman Brilliance Nugget ice machine:
A Scotsman Brilliance Nugget ice machine can produce over 80 pounds of ice per day. Production capacity is always important, particularly when you are entertaining several guests!
Energy and water efficient: The Brilliance Nugget ice machine uses 40% less energy and over 50% less water than other stand-alone, dedicated ice machines.
Outdoor-approved models are available to equip your open-air entertaining area, whether on the deck or by the pool.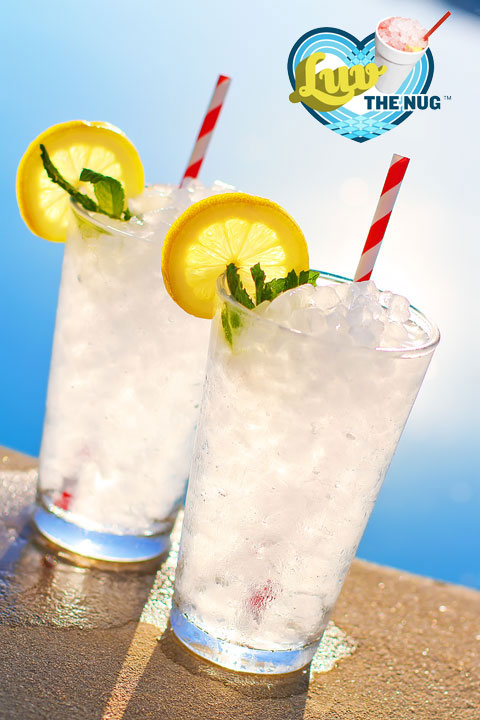 Here's a link to the exact model we got.