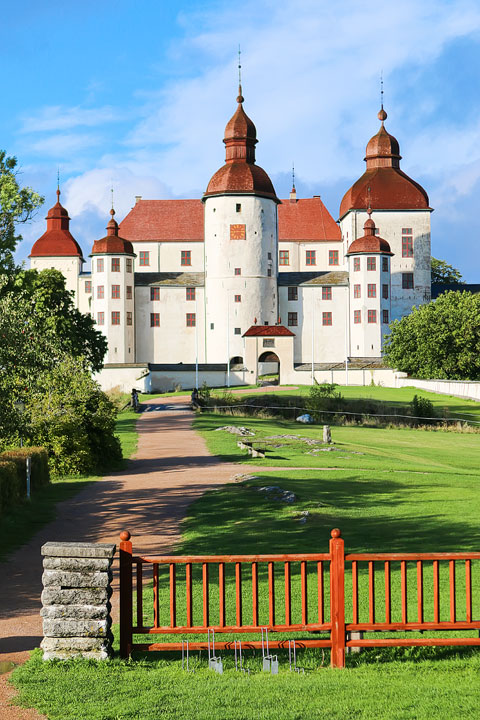 After spending a few days on the stunning west coast, Stephanie and I drove the Volvo through the quiet, gorgeous countryside of Sweden. We drove past golden wheat fields, red barns with thatched roofs, wind turbines, and beautiful churches as we made our way north to Läckö Castle. Here we had one of the most amazing dining experiences of my entire life.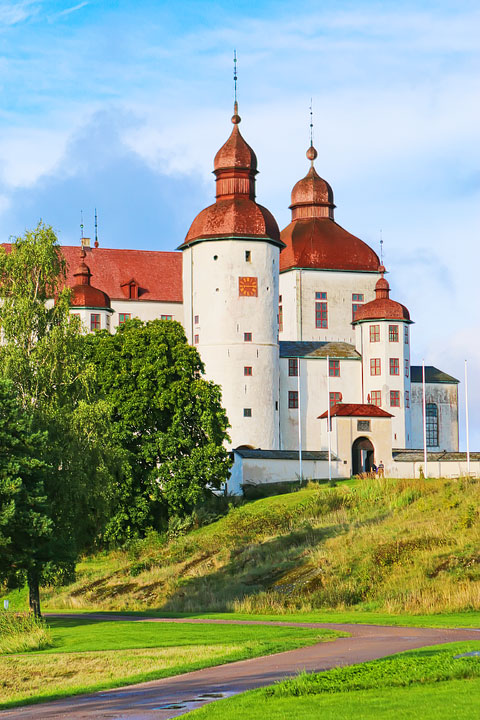 Läckö Castle is a medieval castle in Sweden and dates all the way back to the late 1200s. Then it was just a fort that consisted of two or three houses surrounded by a wall, but the castle as we know it today has paintings which date back to the late 1500s that are still in existence in a few of the rooms.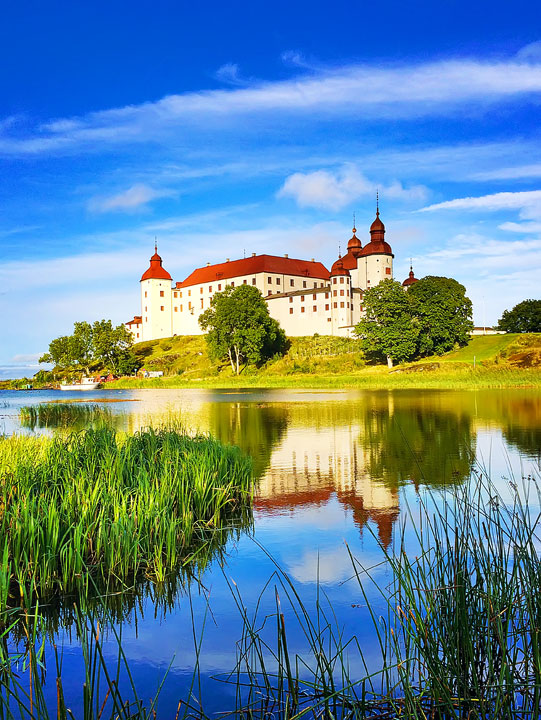 The castle is nestled on the shores of Vänern, the largest lake in Sweden and the third largest lake in Europe.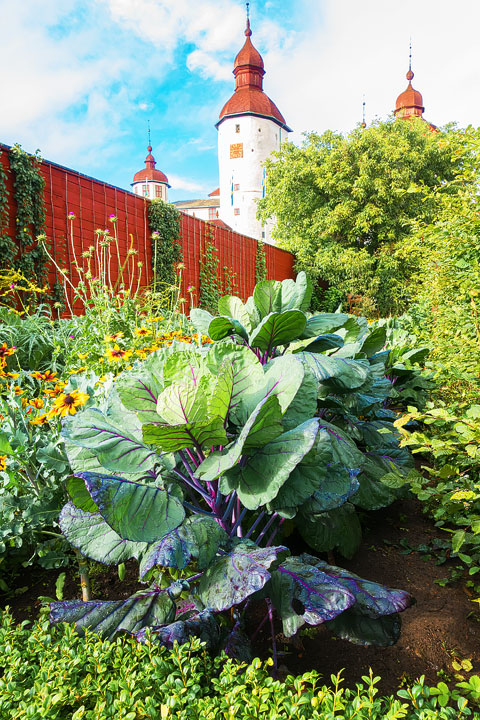 Photo via Stephanie
We explored the castle, then met up with Simon, the passionate gardener of the small castle garden.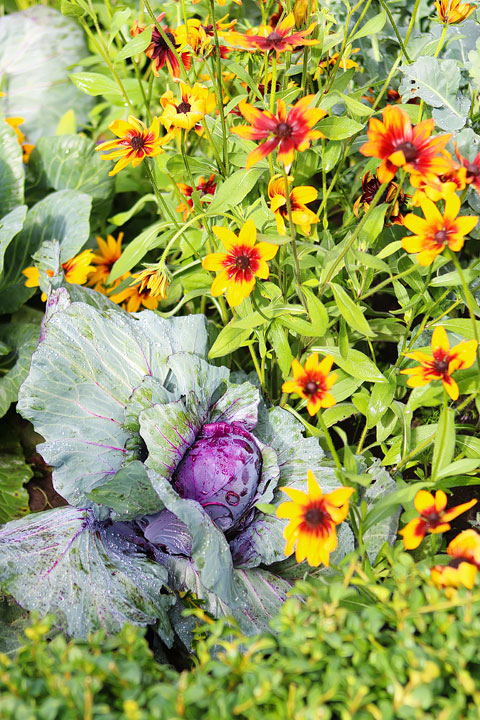 This organic garden is a living resource for the castle, growing vegetables, spices, and edible flowers.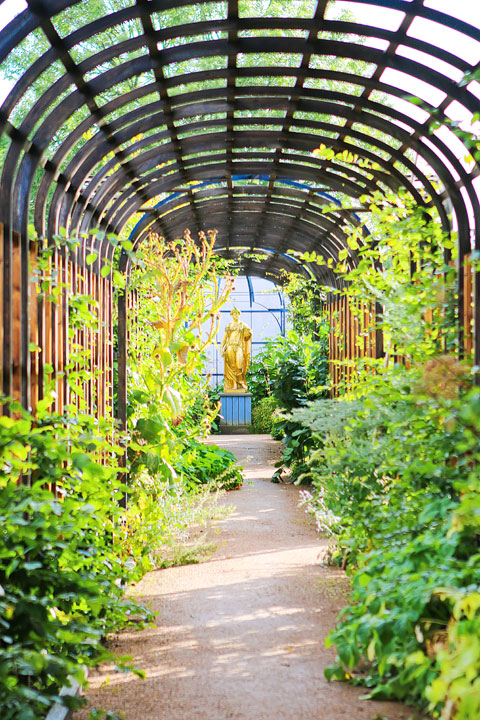 The castle's garden is beautiful as well as functional. But what we thought was so neat is that the castle restaurant, Hvita Hjorten (The White Hart Restaurant), serves a menu that highlights the fresh produce picked daily from the garden.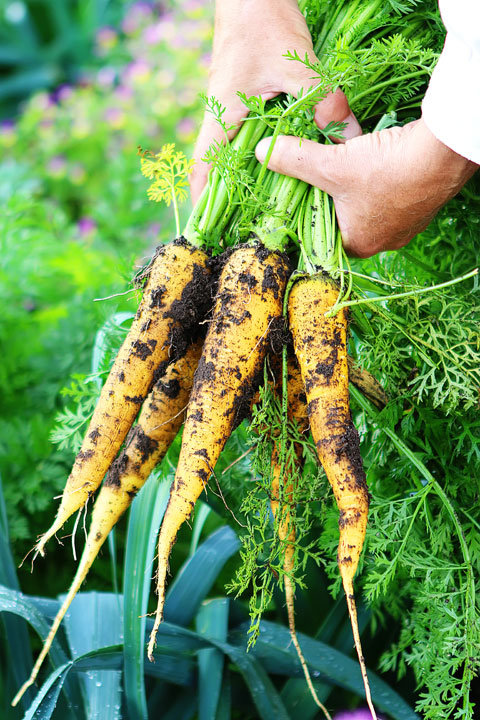 We wandered through the garden, sampling herbs and fresh veggies, as Simon casually harvested vegetables right before our eyes, like these yellow carrots.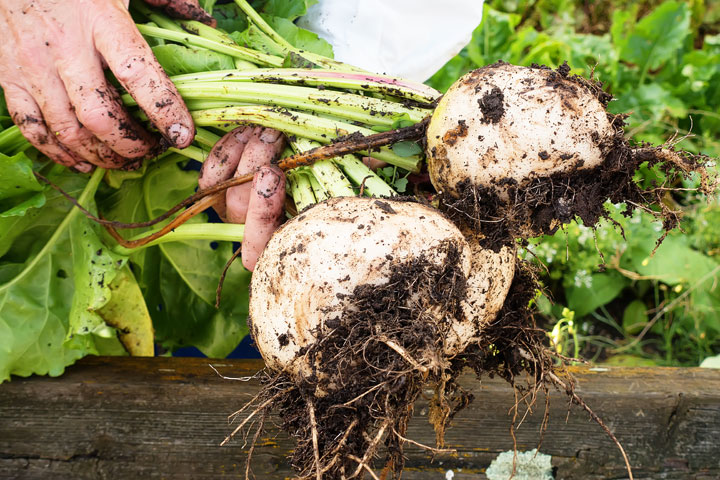 Photo via Stephanie
And these giant white beets.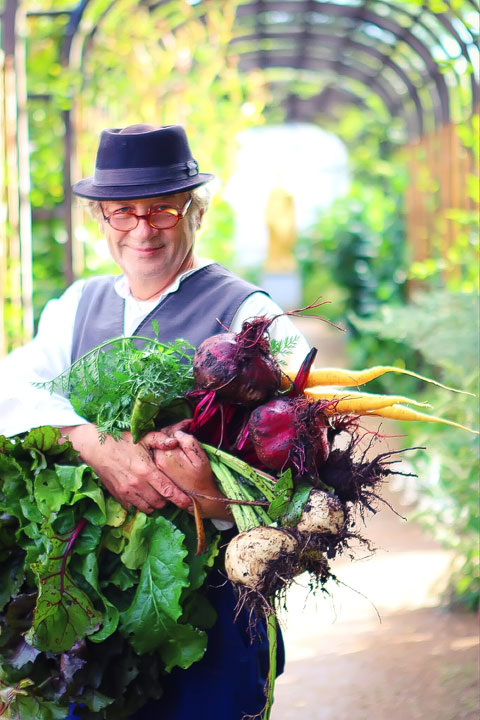 When we said goodbye, Simon made his way into the kitchen with the vegetables and herbs we'd harvested that afternoon that would then be prepared for us for dinner that evening.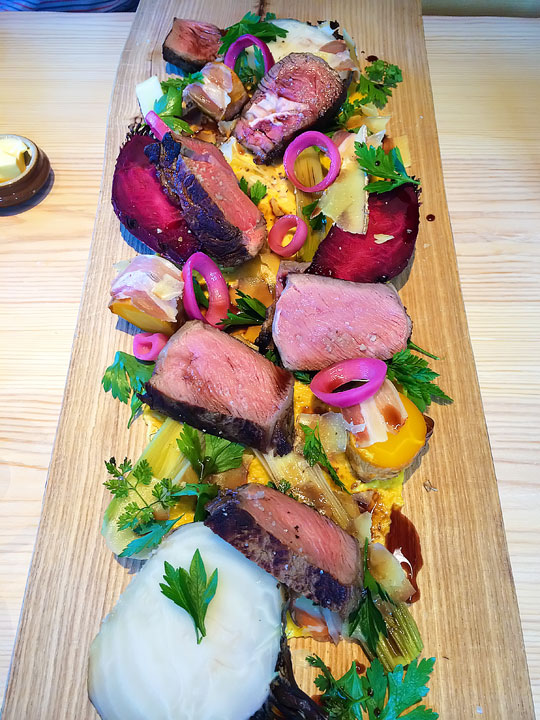 When they brought out our meal, featuring the vegetables and herbs we'd picked from the garden and beef from a local organic farmer, it was honestly one of the neatest experiences of my entire life. The yellow carrots were turned into a puree with only carrots and butter as a garnish on the wood plank. We scraped it clean. There were also roasted carrots topped with prosciutto, our white and red beets, leeks and herbs.  And salt and pepper. So simple and fresh.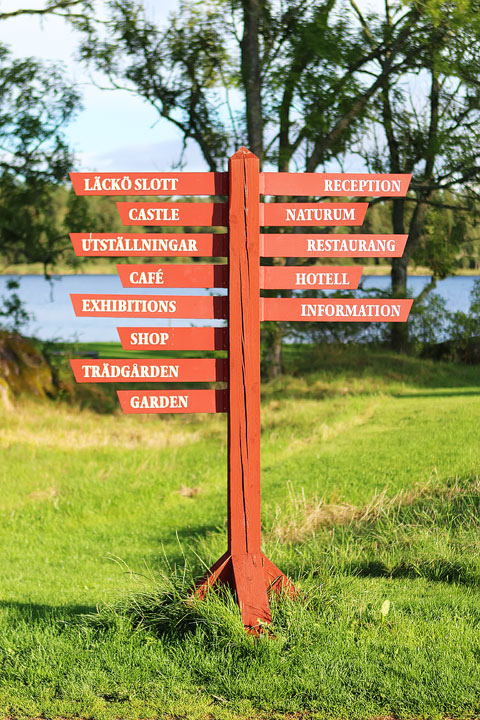 That night we stayed at the newly built hotel, the Victoriahuset, on the lake, just steps from the castle and garden.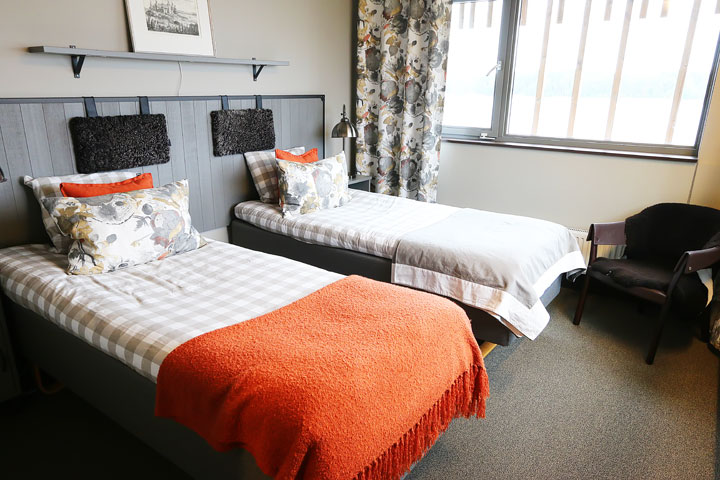 How cute was our room??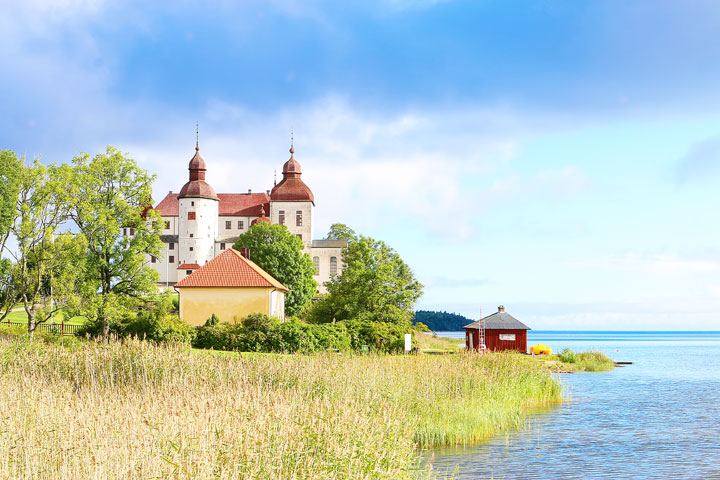 We had a corner room overlooking the lake. This was honestly one of the most peaceful places I have ever stayed. From one window we could see the castle.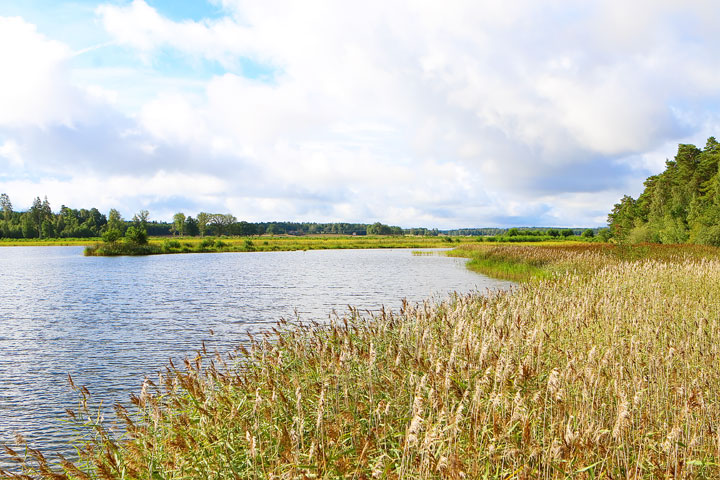 And from the other it was nothing but lake and countryside. Love.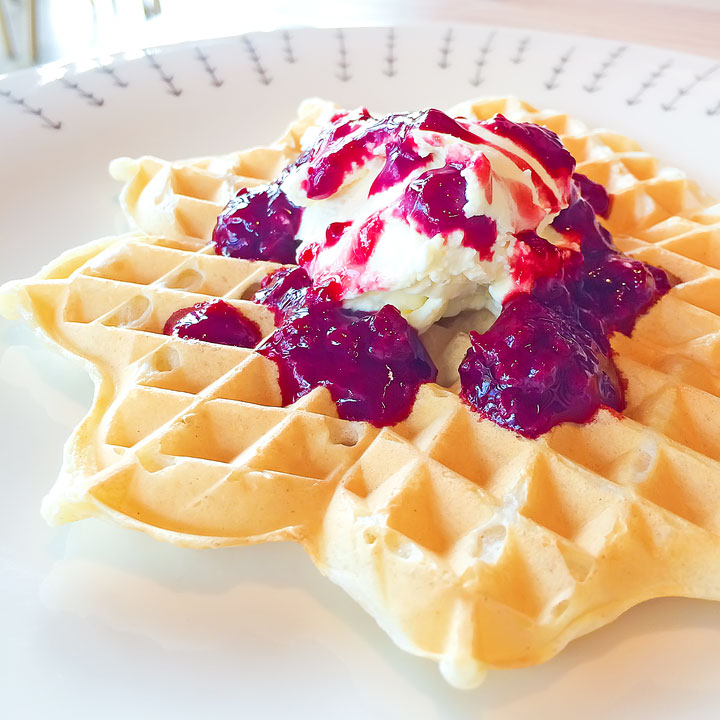 The next morning we had Swedish waffles topped with berries and cream for breakfast. Seriously such a wonderful stay in the Swedish countryside!
More Posts from Sweden
Exploring Sweden!
A Charming Weekend in Sweden
Upper House Dining Experience
A Night at Läckö Castle

Thanks so much for looking!! More to come soon!