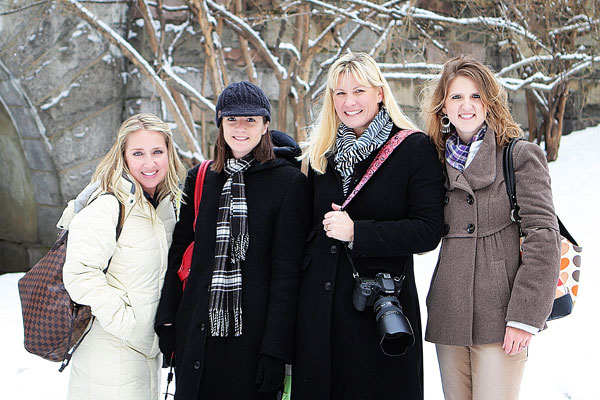 Here we are on day 2 of our NYC adventure! I was so excited to have the sweet SoCal gals Jenny and Lori join us in a completely snow-covered NYC.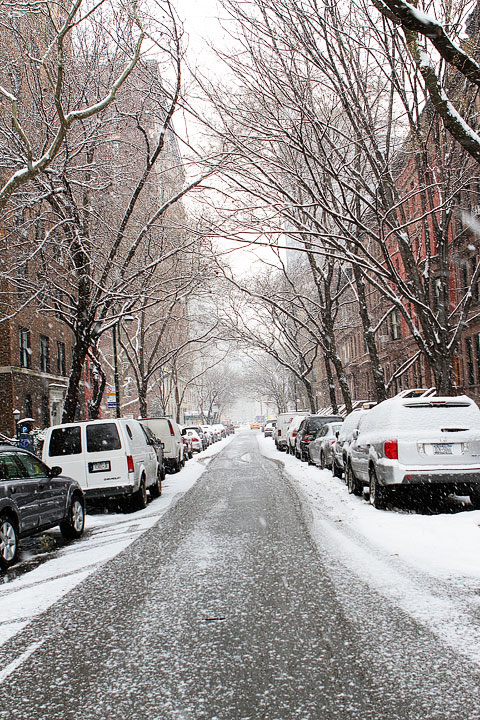 It started snowing early that morning. I woke up to tweets from the other girls telling me to look outside my window!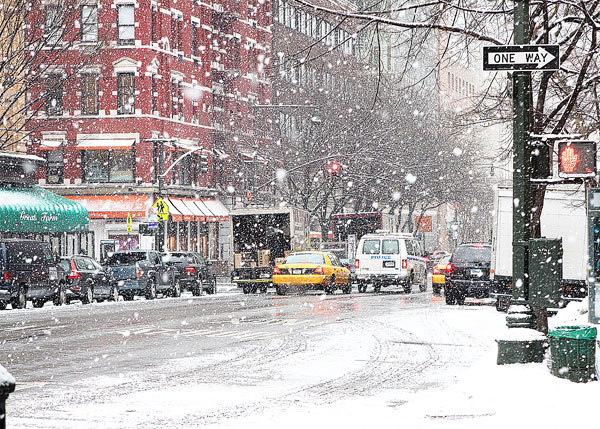 Photo via Jenny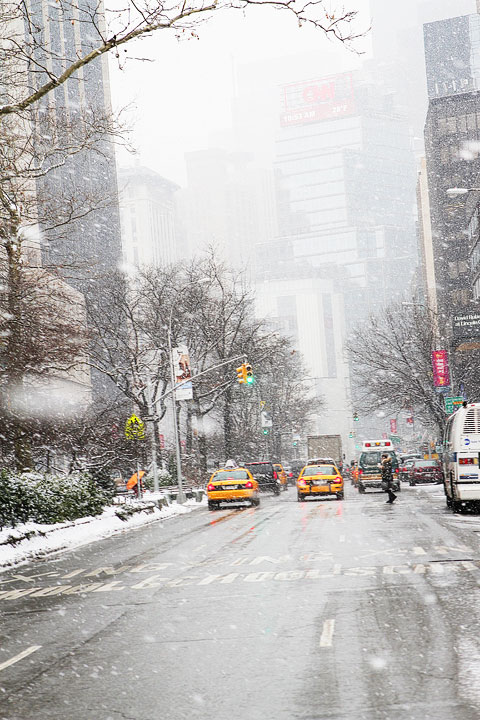 Can you believe we walked around in this crazy weather all day??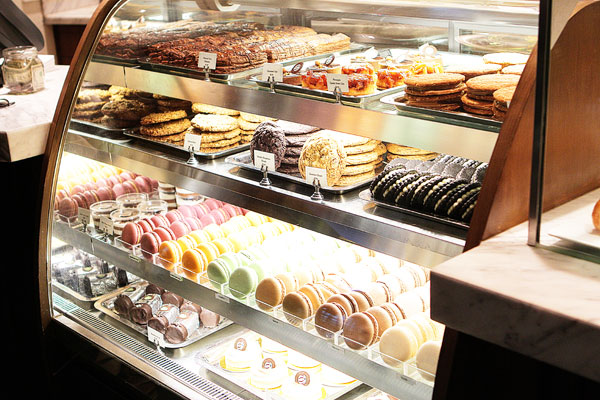 We started the day at Bouchon Bakery, and I think we were all delighted with the gorgeous variety of sweets and pastries.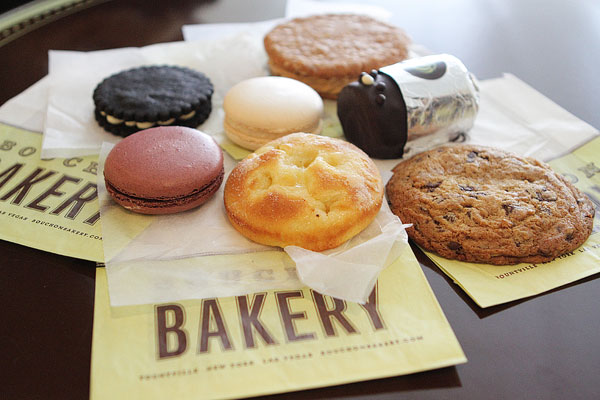 The best thing about traveling with a bunch of foodies? You get the sampler platter!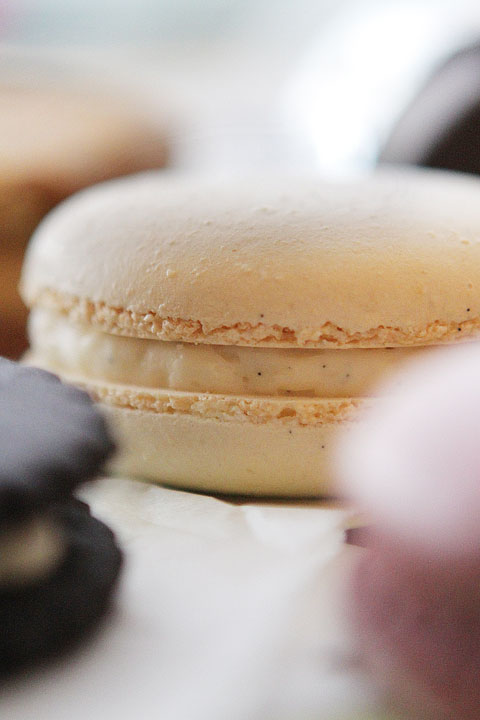 But this. Wow. This was the real star of the show.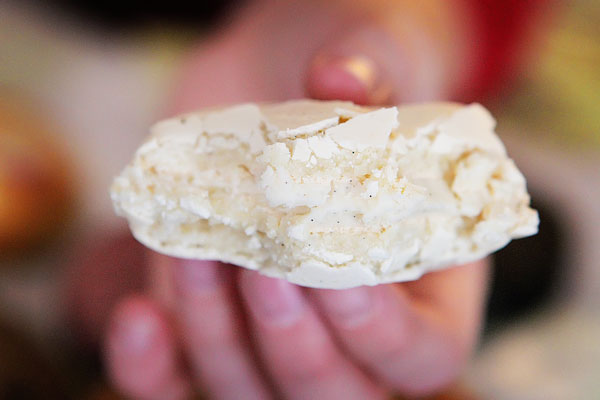 The vanilla macaron from Bouchon Bakery. My first macaron experience. Completely. Life. Changing. It was incredible.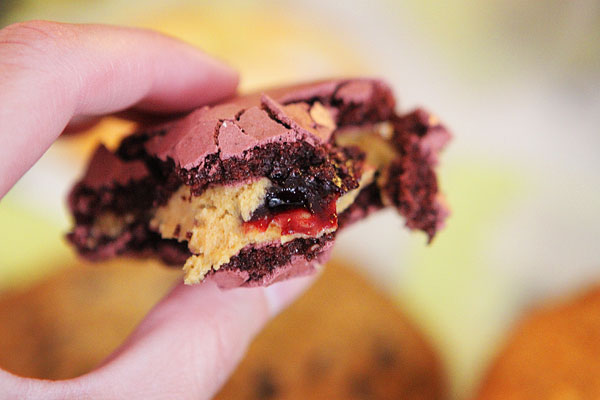 The peanut butter and jelly macaron was just as amazing. Macarons. My life has now been changed.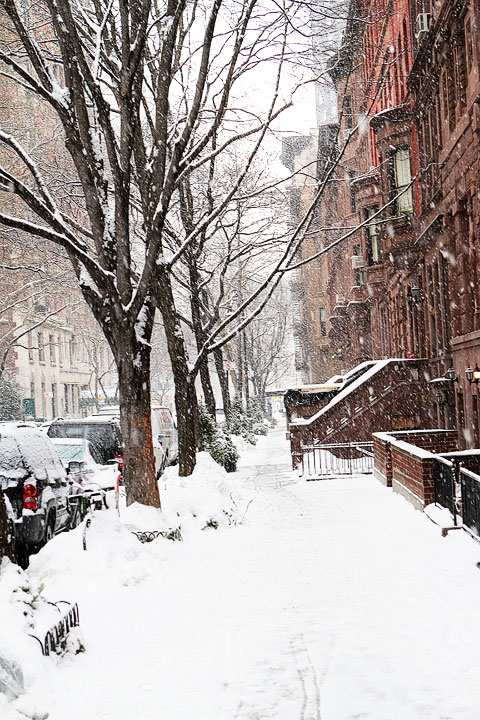 We were making our way through the snowy sidewalks to Levain, when we spotted something across the street…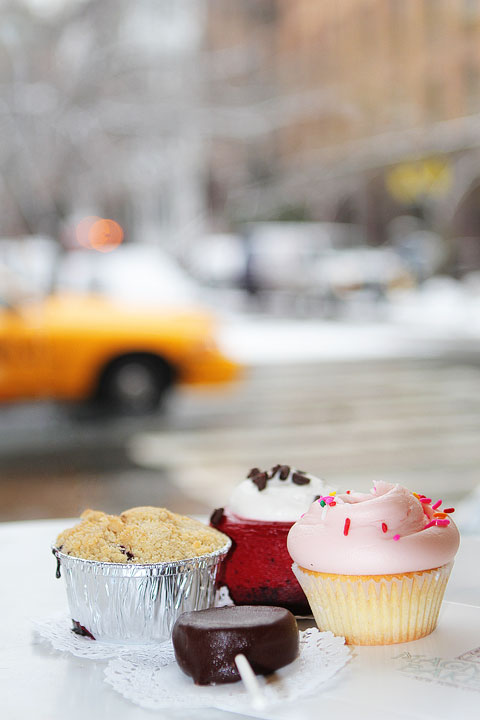 Magnolia Bakery! We couldn't resist popping in for a few treats. Loved our view of the snowy NYC streets.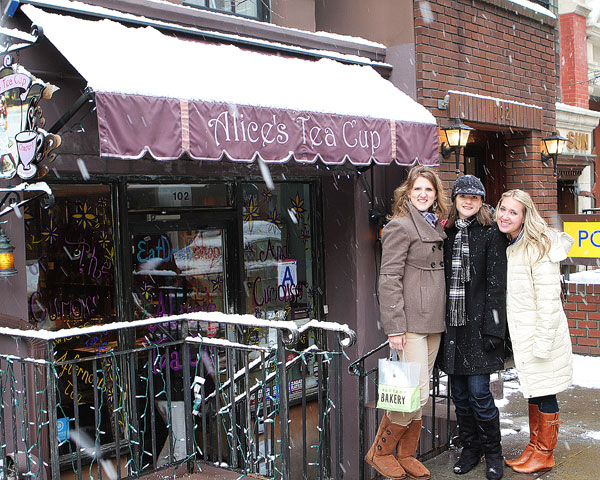 We stopped by here to pick up our friend Susan from DoughMessTic.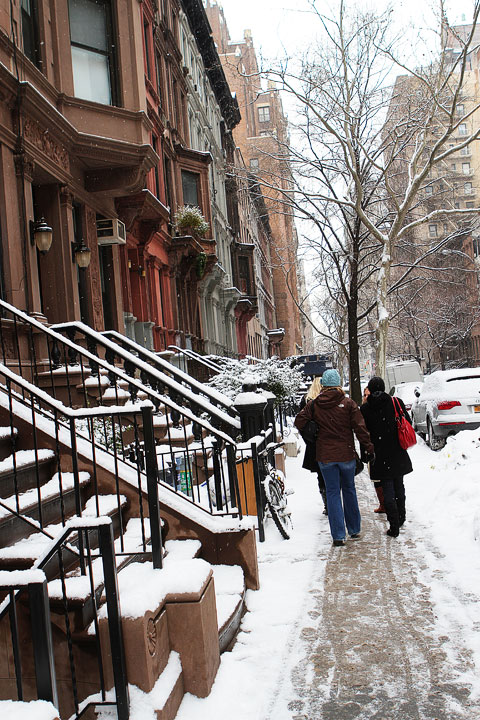 And then it was off to Levain! That's Susan in her cute blue cap.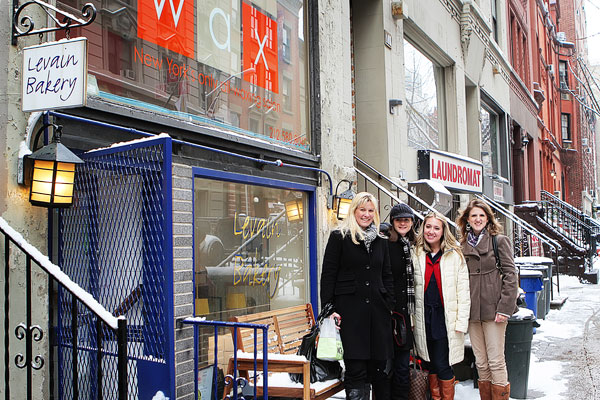 You remember Levain right? If not, these gorgeous cookies are definitely worth a click.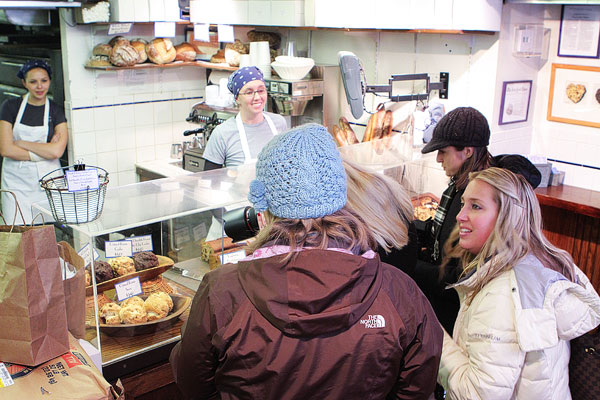 Have you ever wondered what happens when we visit a bakery?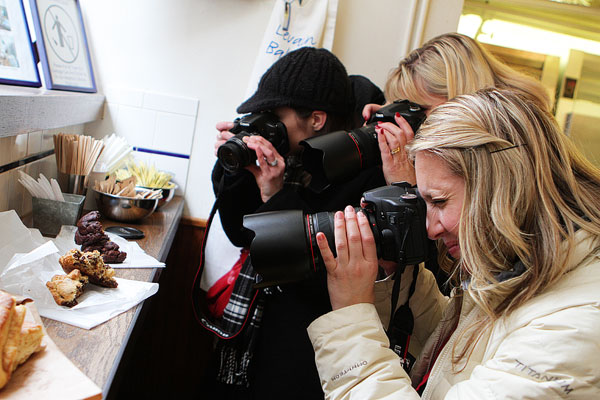 It looks a little something like this.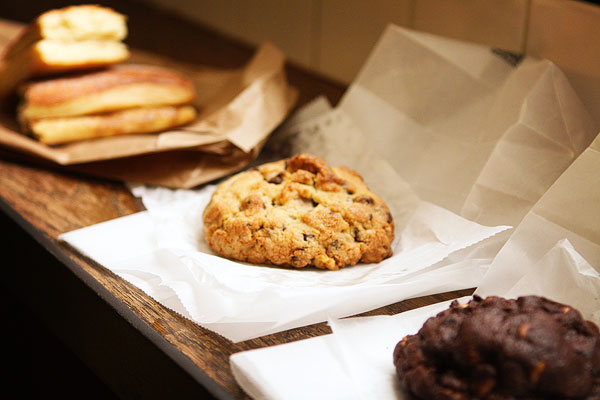 Here's a gorgeous photo that Jenny snapped. Last time we only sampled their cookies, but this time I tried some of Levain's buttery cinnamon sugar bread. Perfection.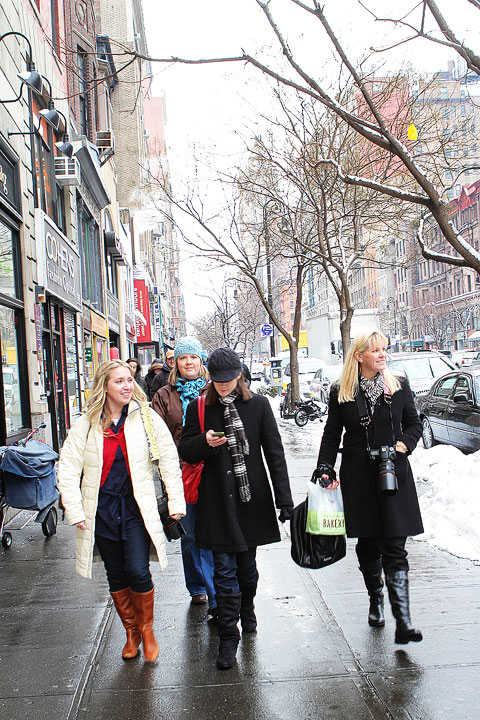 We were meeting up with the absolutely fantabulous Maggy from Three Many Cooks. I got to meet her in San Francisco and I was so delighted to see her again! From Levain, we had quite a walk to our lunch spot, but we had plenty of time, and it had stopped snowing at least for a few minutes, so we enjoyed our walk as we window-shopped down 5th Avenue.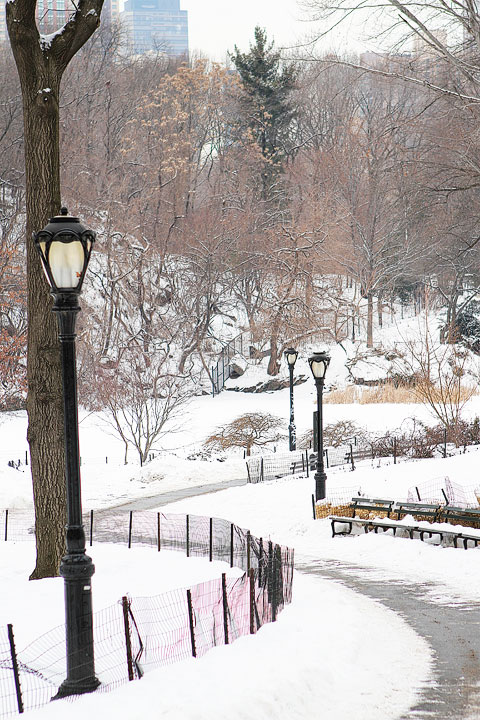 We walked by the Plaza, and Trump Towers, and Central Park, all gorgeous and completely blanketed in snow.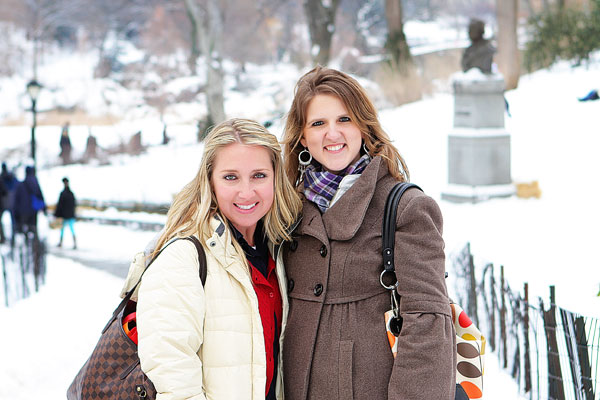 Had to snap a pic with the lovely Jenny! Haven't gotten one of these in a while.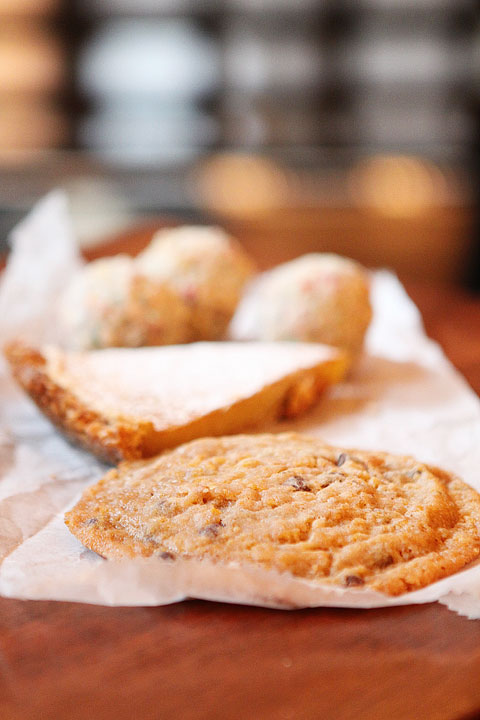 Photo via Jenny
After lunch the whole group, all six of us girls, walked down to Momofuku's Milk Bar. I'd been dying to check this place out since our last visit! Here's one of their famous cookies, the Compost Cookie. I cannot get over what all this cookie has going on! It has pretzels, potato chips, coffee, oats, butterscotch and chocolate chips.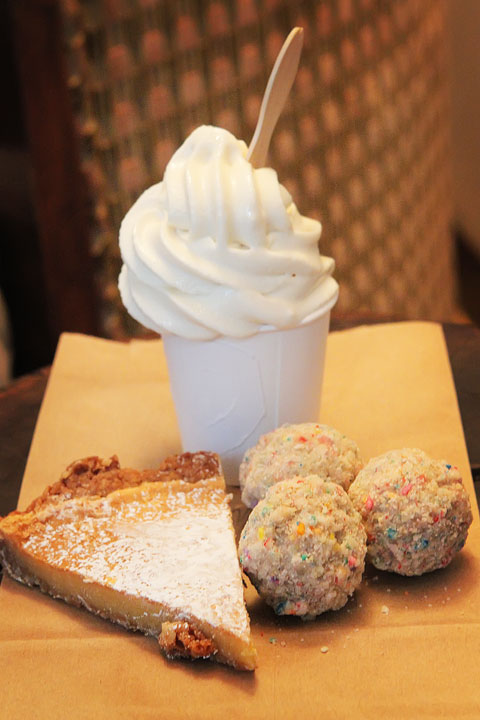 We also sampled the Crack Pie, Birthday Cake Truffles, and.. and… Cereal Milk Ice Cream!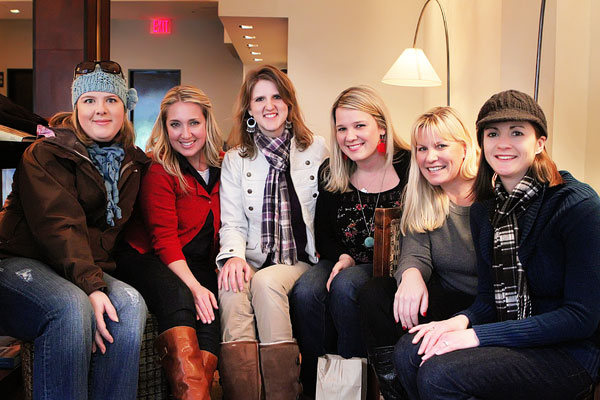 Susan, Jenny, me, Maggy, Lori and Maria
Loved, loved, loved every single minute with these sweet girls. It was so hard to leave. We sat and laughed and chatted all afternoon. Such precious ladies.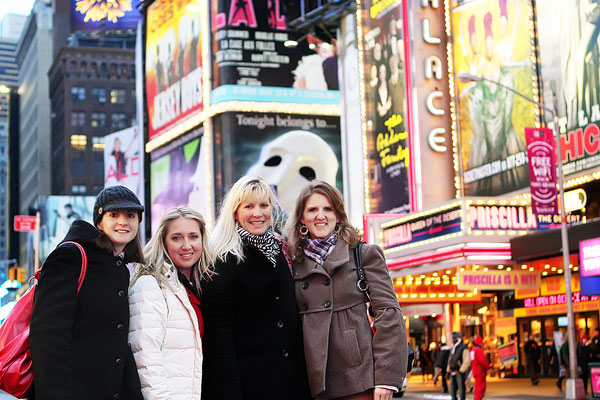 Our hotel (more on that later) was right in the middle of Times Square. We hurried back to get ready for the first I Can't Believe It's Not Butter event. They'd rented the penthouse for a "girls night in" of massages and manicures. They brought in nail technicians, set up manicure stations, and turned the rooms into cozy, relaxing massage caves complete with candles and relaxing music. Talk about heavenly! Just what we needed after walking all over NYC.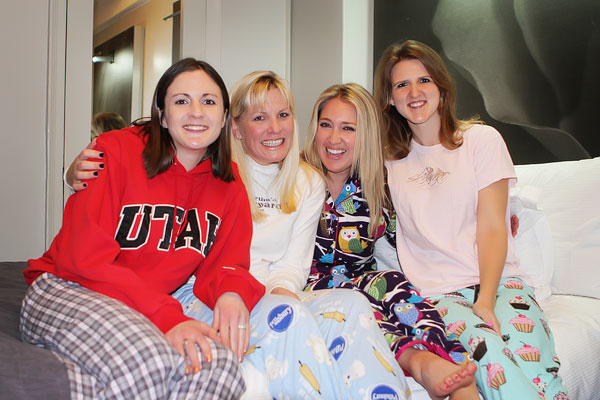 We were in a complete stage of dazed bliss after our wonderful massages, so we quickly headed back downstairs, changed into PJs, and broke out the Magnoila Bakery treats. Let the girl talk begin!