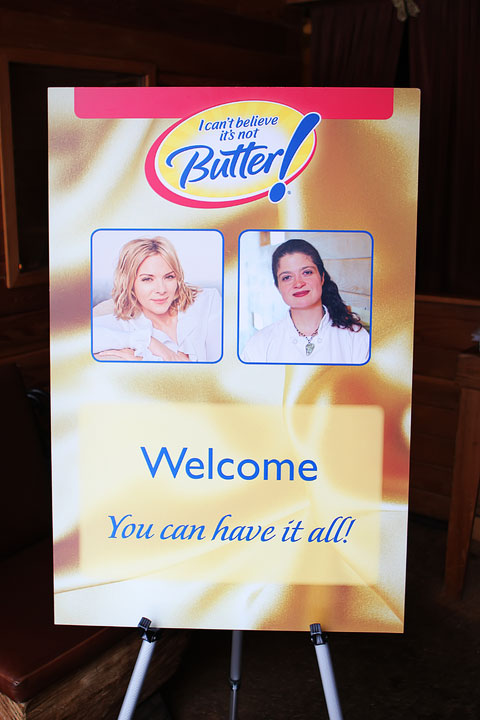 So here's why we were out and about in snowy NYC this past week. I Can't Believe It's Not Butter invited us to attend a gorgeously orchestrated launch party where they introduced their new celebrity spokesperson, Kim Cattrall. For the party we were treated to a fabulous brunch featuring recipes created by Chef Alex Guarnaschelli for the event.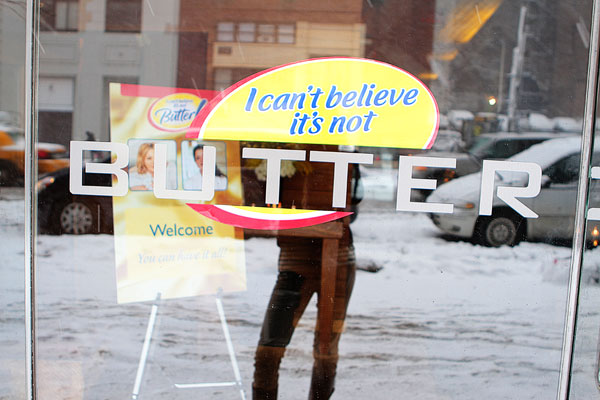 The brunch was at Alex's restaurant, Butter, which was turned into I Can't Believe it's Not Butter for the morning.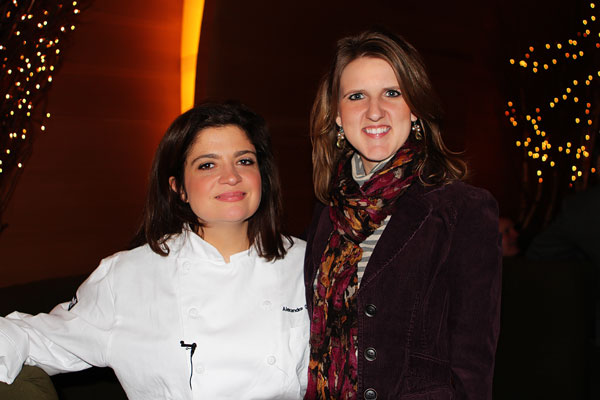 Before the festivities began, we sat down and chatted with Alex. I am a huge fan of hers from watching Chopped on Food Network, and she is so incredibly gorgeous and hilarious in person. It was such a pleasure to meet her.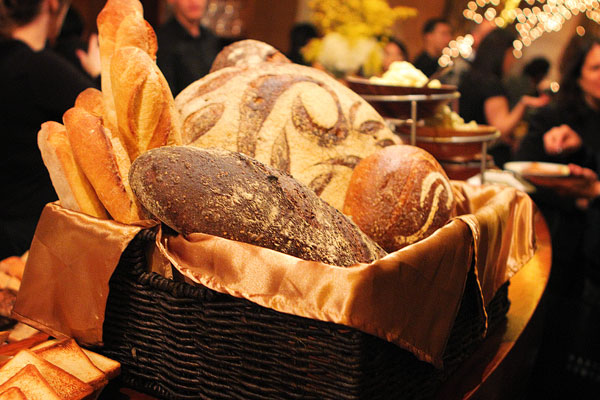 They had toast bar set up. Glorious.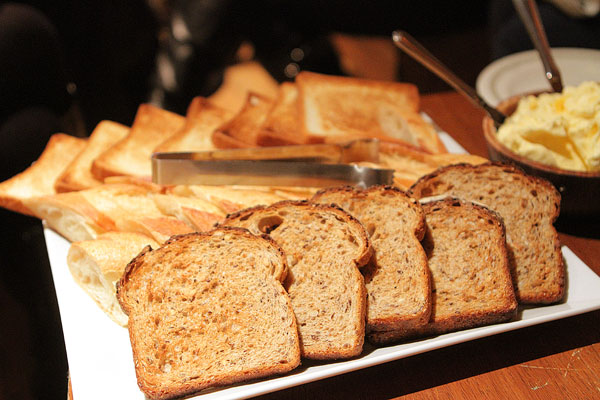 White, whole wheat, and french baguette toast with a savory herb spread and a sweet, buttery marmalade spread.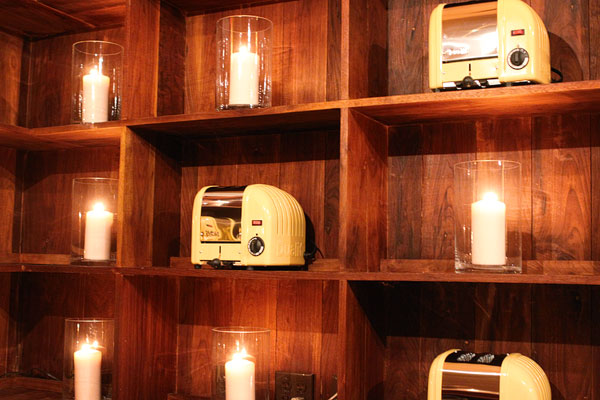 Photo via Jenny
The restaurant was decorated with these cute vintage toasters, loved these!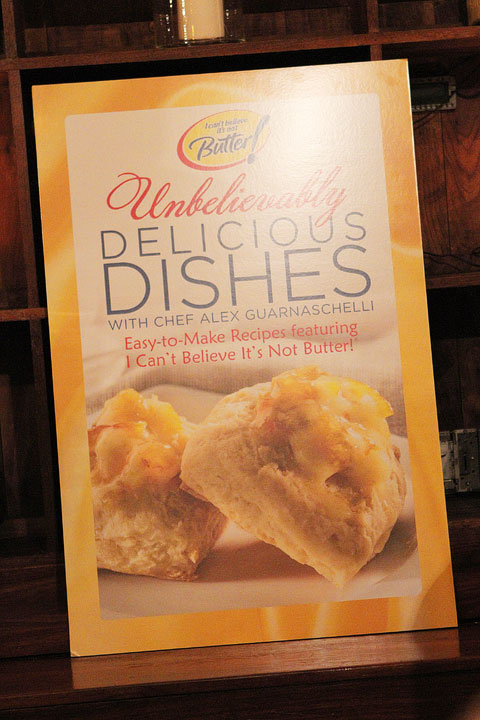 I was really excited for brunch by Alex. Brunch is unequivocally my favorite meal of the day.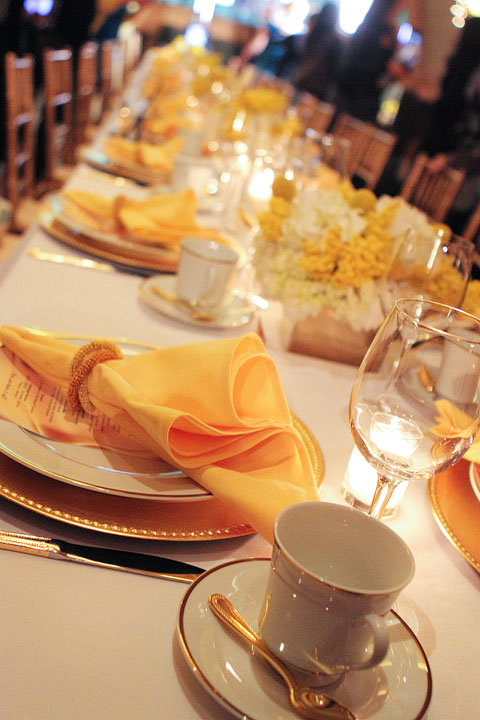 We all eagerly gathered around the table in anticipation.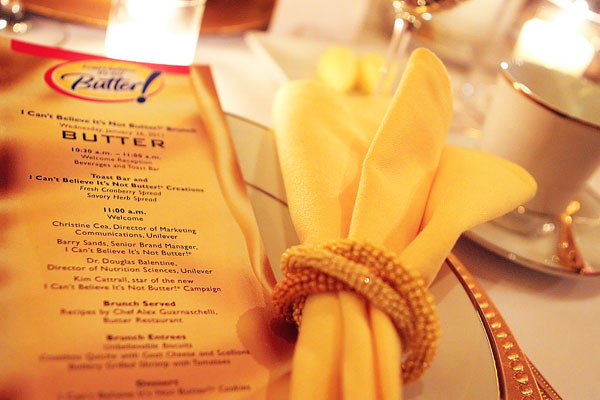 Here's our menu. After we sat down we had a lovely welcome from the beautiful Kim Cattrall herself and Chef Alex Guarnaschelli.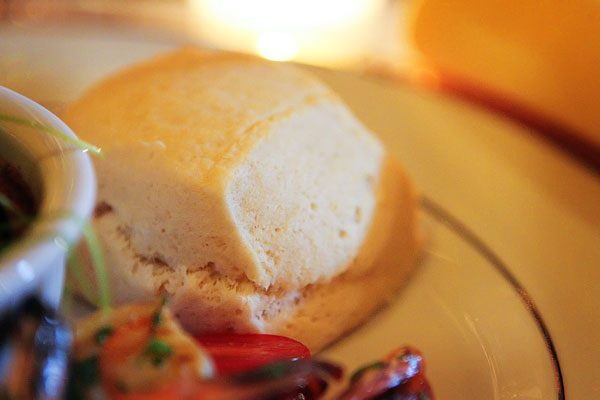 These deliciously soft and creamy biscuits were the highlight of the event. Everyone was just buzzing about them. I'll leave you with the recipe for these Unbelievable Biscuits…
Unbelievable Biscuits
by Chef Alex Guarnaschelli
3 cups all-purpose flour, plus extra for rolling
1 tbsp. PLUS 1-1/2 tsp. baking powder
2 tsp. sugar
2 1/4 tsp. salt
2 1/2 cups heavy or whipping cream
Preheat oven to 350°. Sift flour, baking powder, sugar and salt into large bowl. Add cream to dry ingredients, mixing with hands. Take care there is no flour remaining in the bottom of the bowl. Turn biscuit mixture onto lightly floured surface. With floured hands, shape into 9 x 6-inch rectangle, about 1-inch-thick. Lightly flour knife and cut biscuit mixture lengthwise into 4 pieces, then crosswise into 6 pieces, to make 24 (1-1/2-inch) squares. Arrange biscuits on nonstick baking sheet or baking sheet lined with parchment paper; chill 15 minutes. Bake 15 minutes or until biscuits are light golden brown.
Makes 24 biscuits.
Try them with this sweet, I-can't-believe-it's-not buttery marmalade spread.