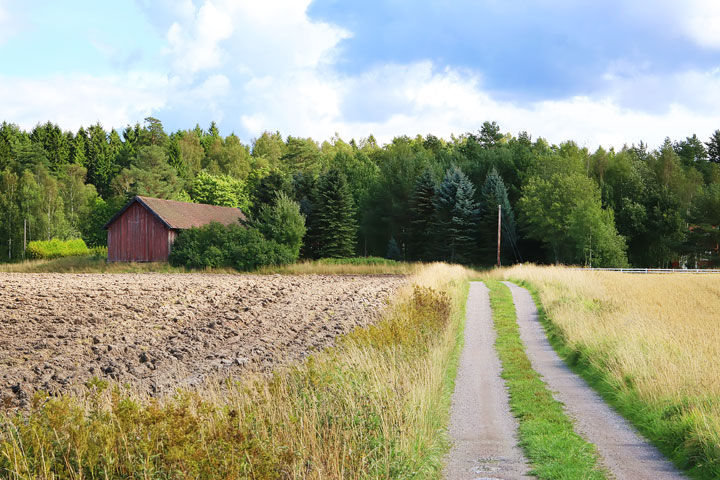 After a night at Läckö Castle, we spent the next morning exploring the breathtaking scenery surrounding our little hidden-away hotel. It was a gorgeous sunny day with perfect, 70-degree weather. We could not get over how fabulous the cool breeze and warm sun felt on our faces!! We decided to take a walk through the beautiful Swedish countryside to the nearby port of Spiken, a charming marina on Sweden's largest lake.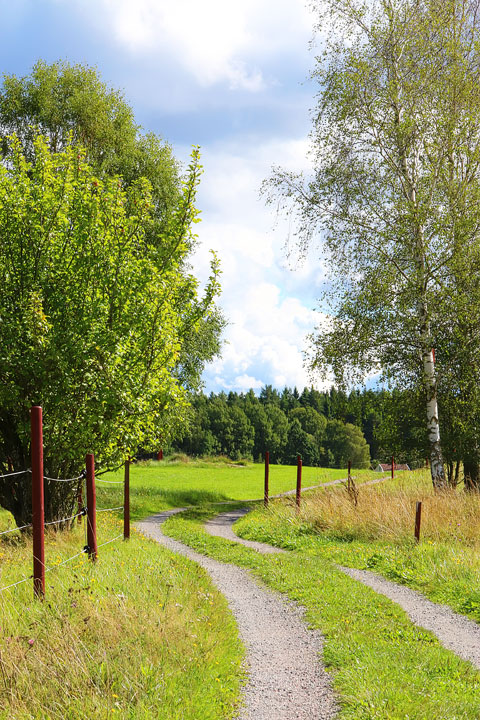 This was one of the most gorgeous walks I have ever taken.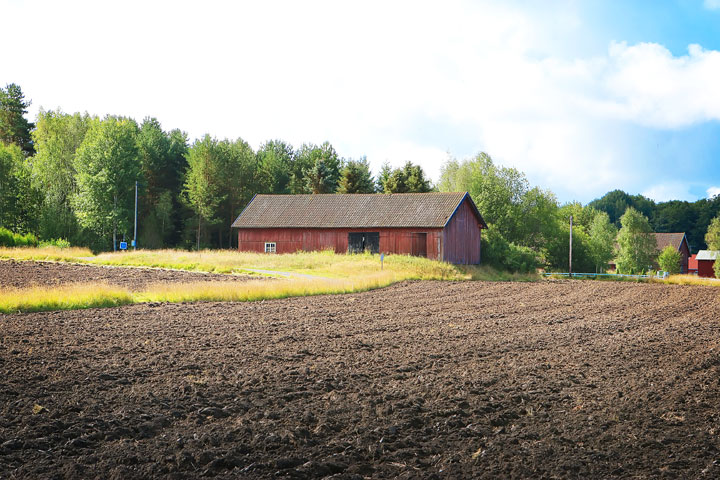 There were barns and farms.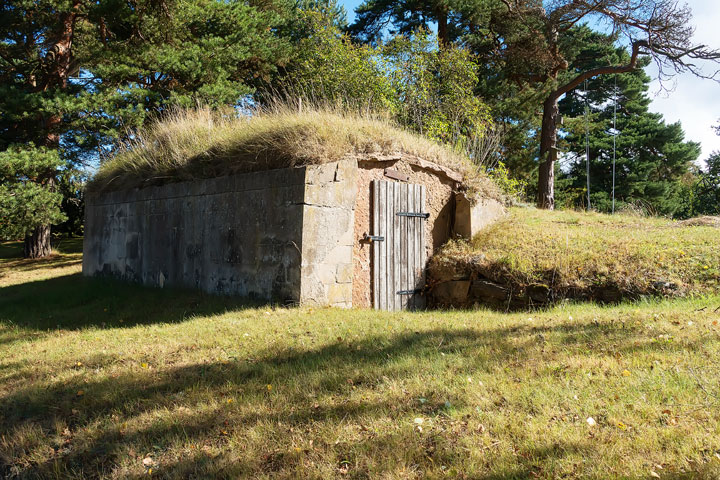 Photo via Stephanie
Potato cellars.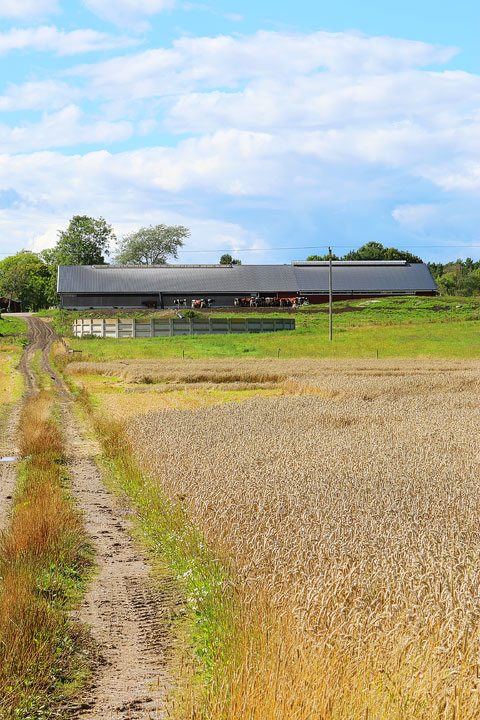 Cows!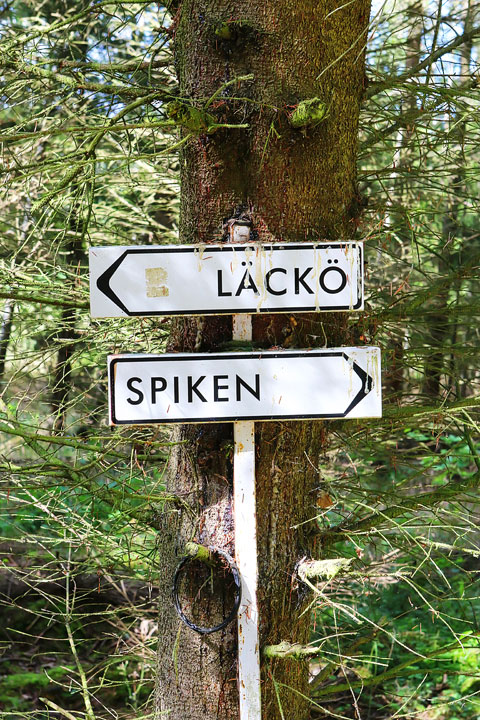 Ramshackle signs, guiding our way.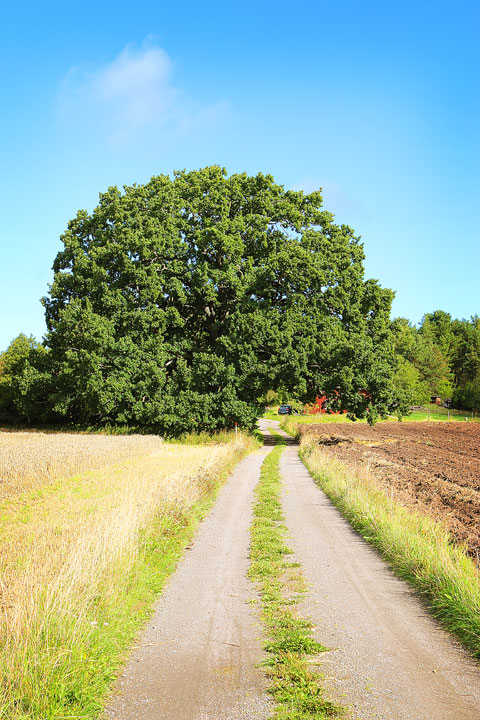 Giant trees.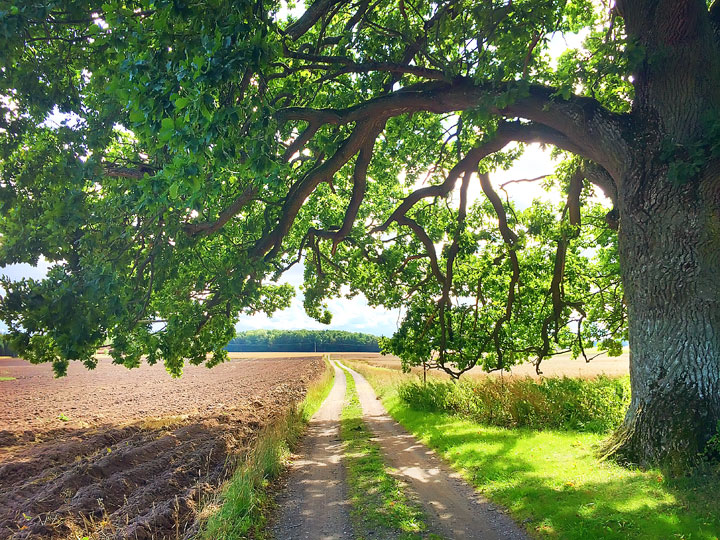 The road less traveled?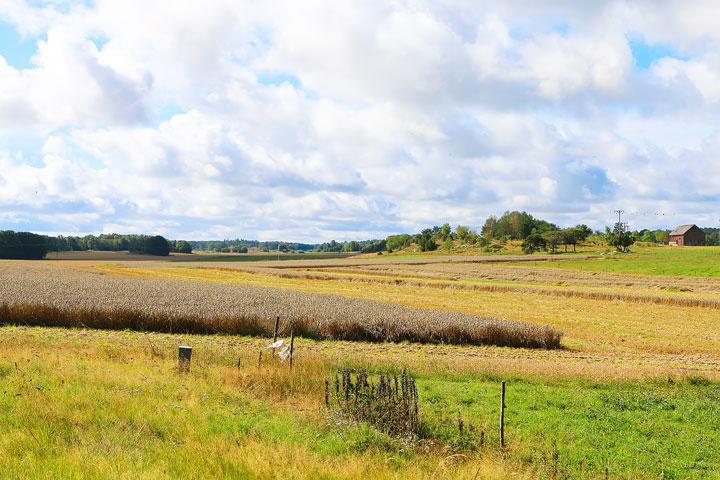 Golden fields.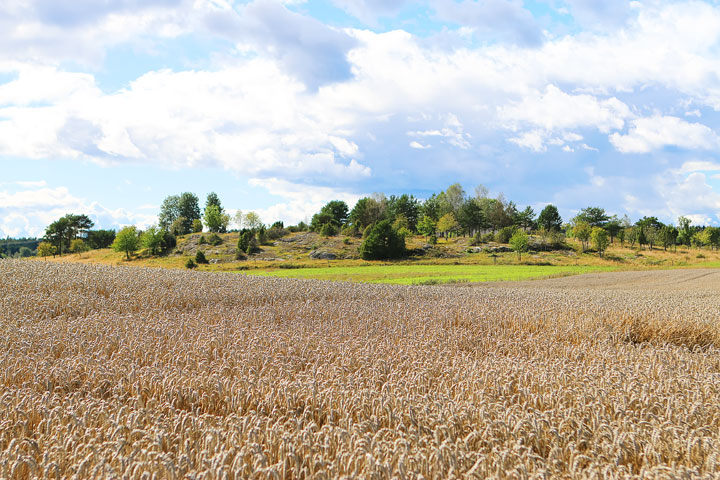 Wheat prime for harvest.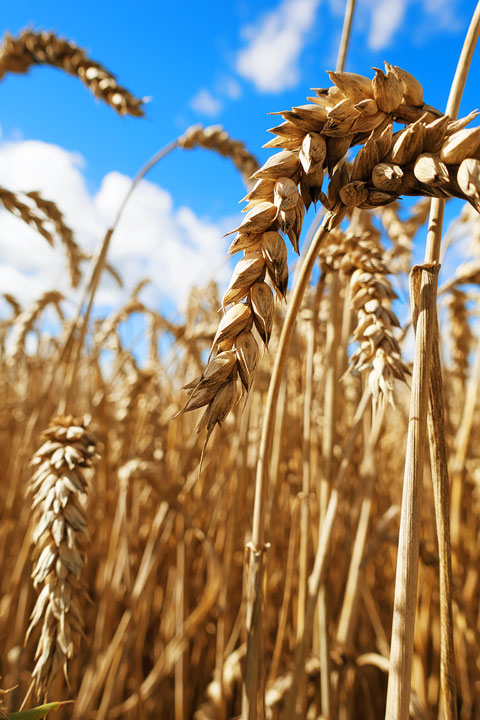 How stunning is this picture of the wheat that Stephanie snapped??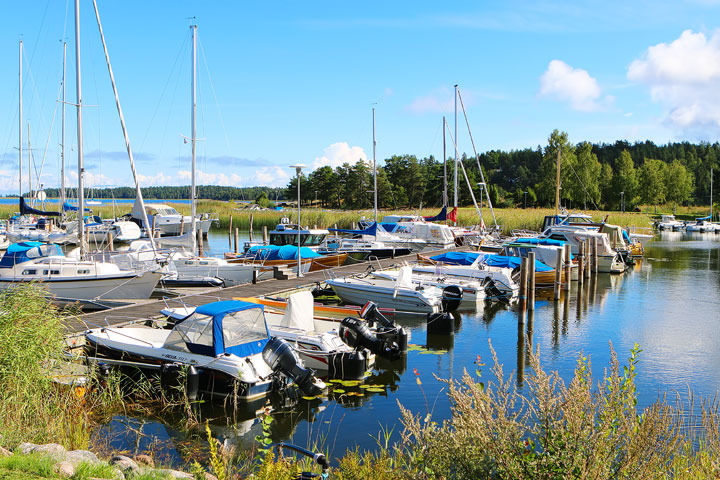 After a soul-filling walk through the cleanest air I have ever breathed, we arrive in the colorful port of Spiken.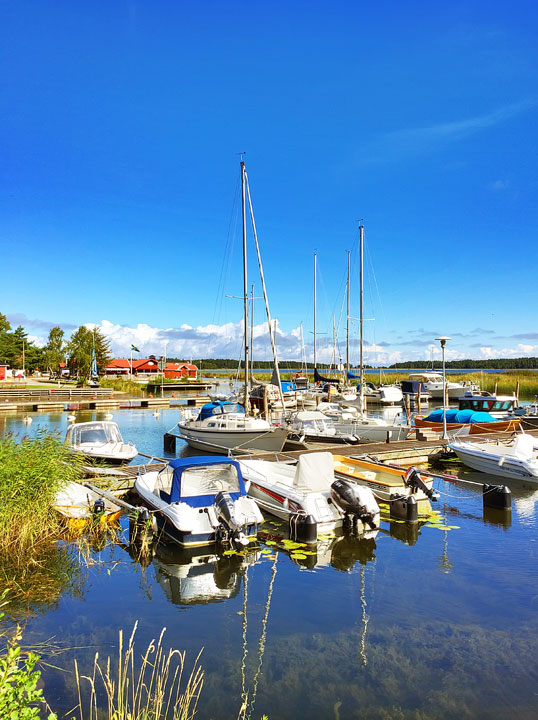 Loved all these fun boats!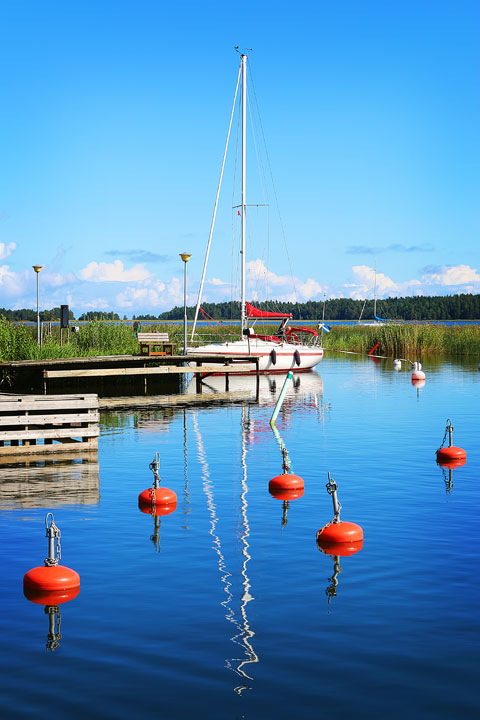 I wanted to sail away! :)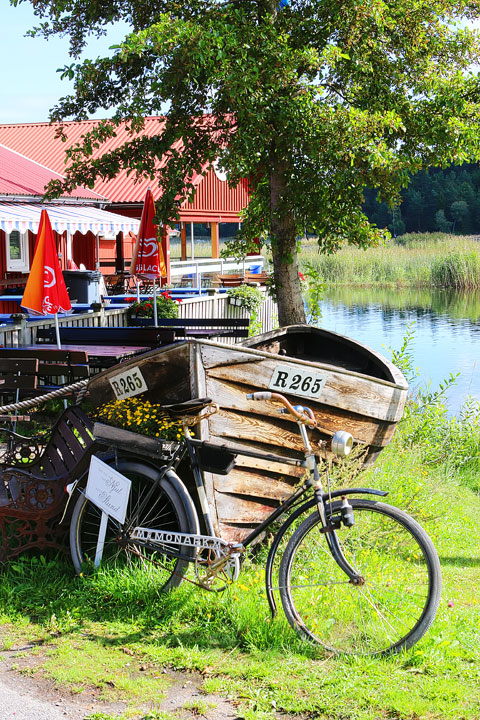 We saw the cutest bicycles all over Sweden.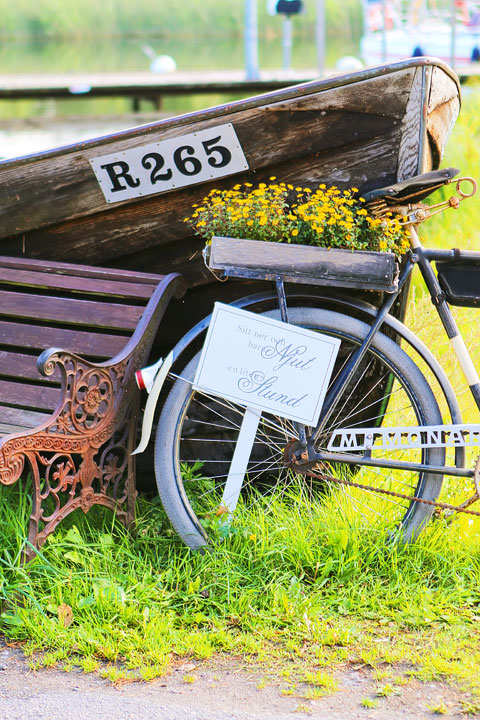 This one had a sign that said, "Sit down and just enjoy a little while." I think I will.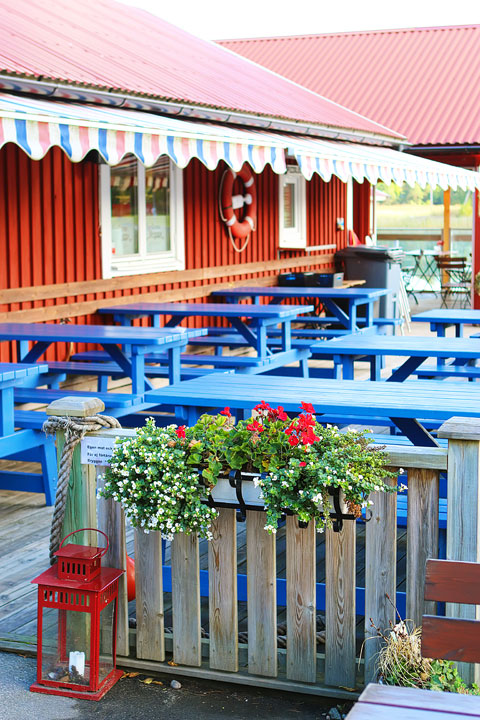 There were cute outdoor cafes all over.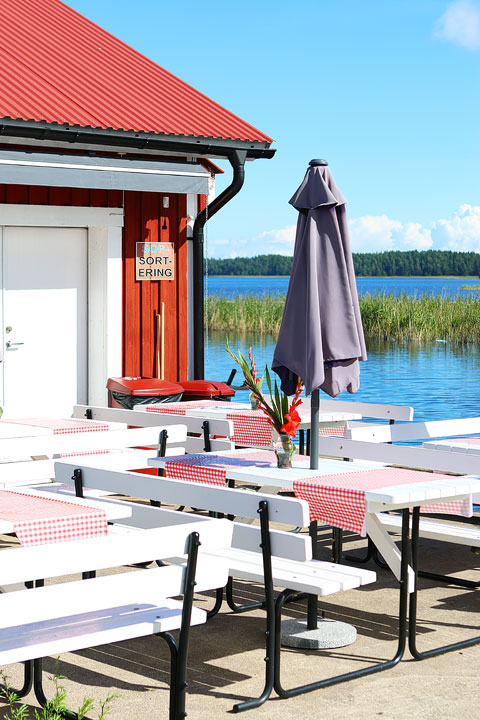 Spiken is the perfect place to come for lunch!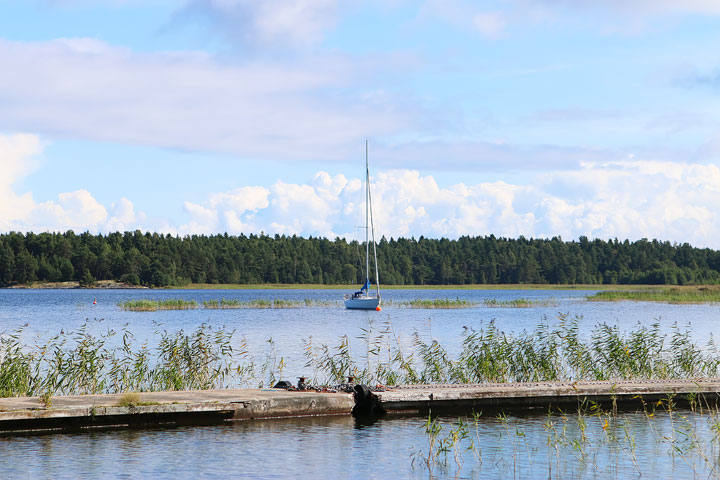 Spend the morning just exploring the cute little marina and watching the boats.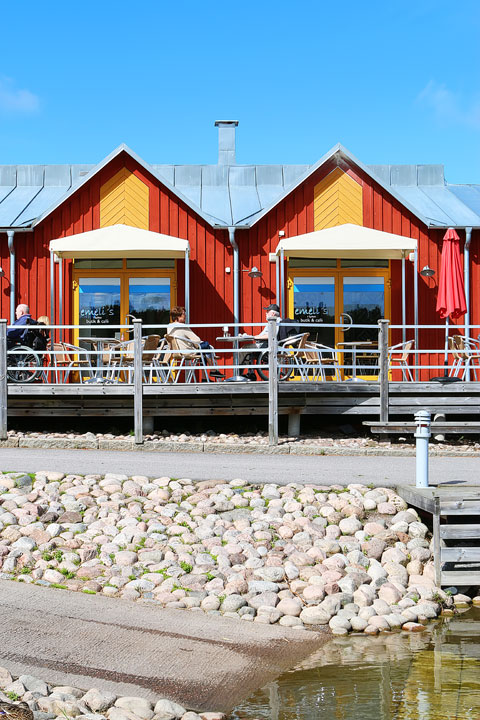 Another outdoor cafe and book shop.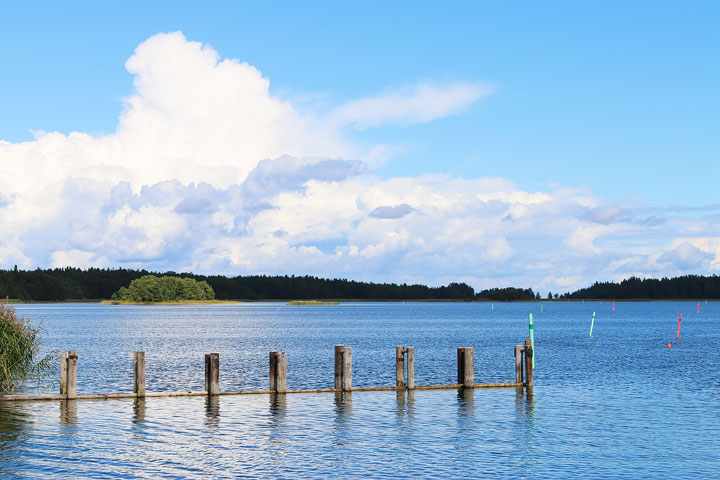 It was hard to believe that this was a lake!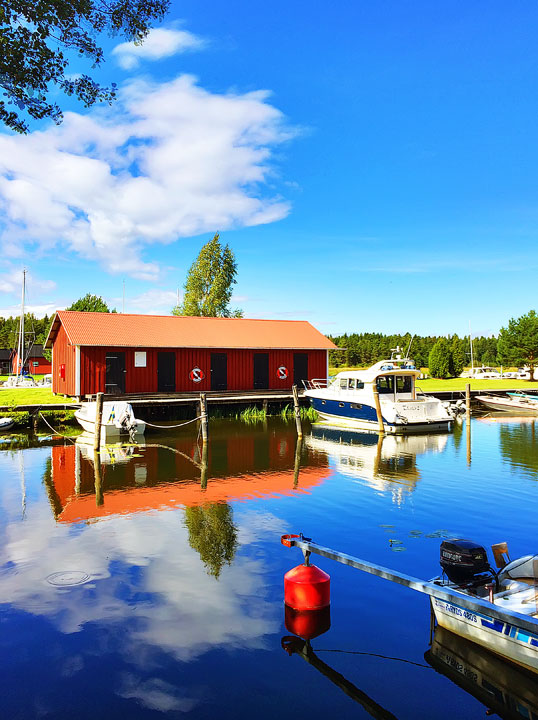 Some of the bluest waters (and skies) I've ever seen.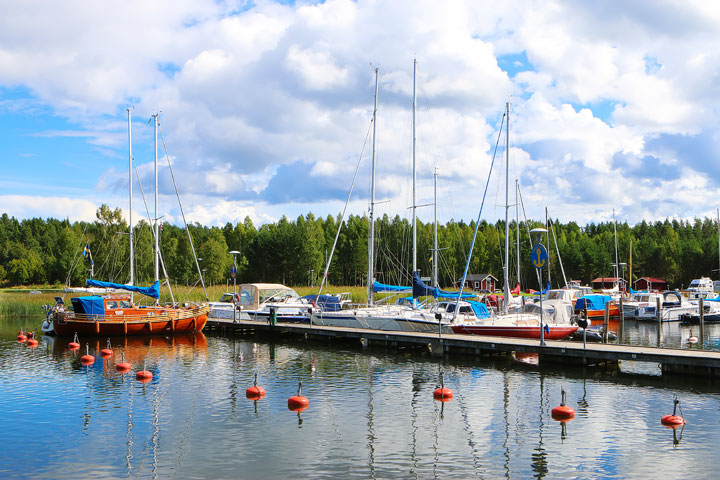 I couldn't stop snapping pictures of all the boats!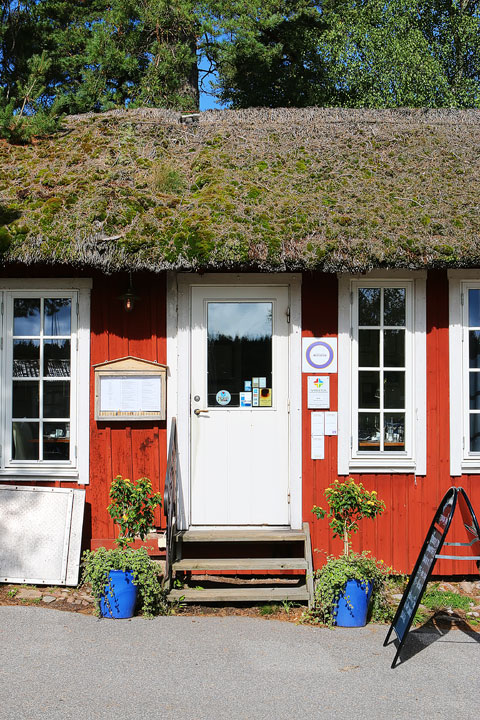 We had lunch at Sjöboden, famous for their exclusive roe that can only be found here in Spiken and one other place at the very, very north of Sweden. It looks so unassuming on the outside with it's red wood planks and seaweed thatched roof.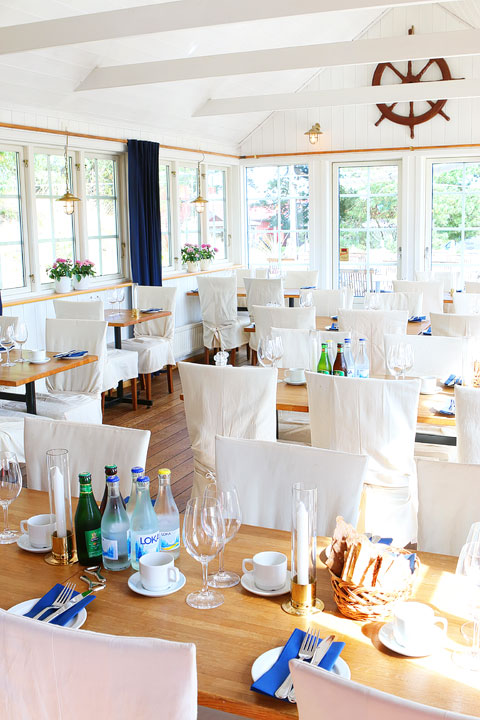 But how gorgeous is it on the inside??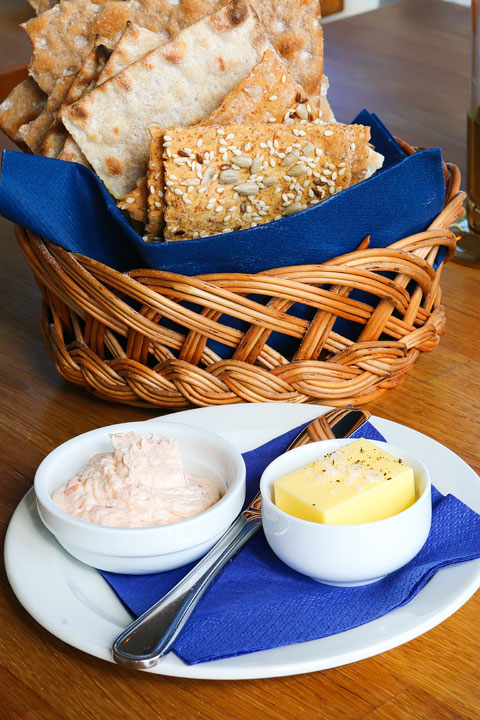 Every place we went in Sweden served the fanciest bread baskets I have ever seen. This one came with butter topped with salt and pepper and a salmon spread.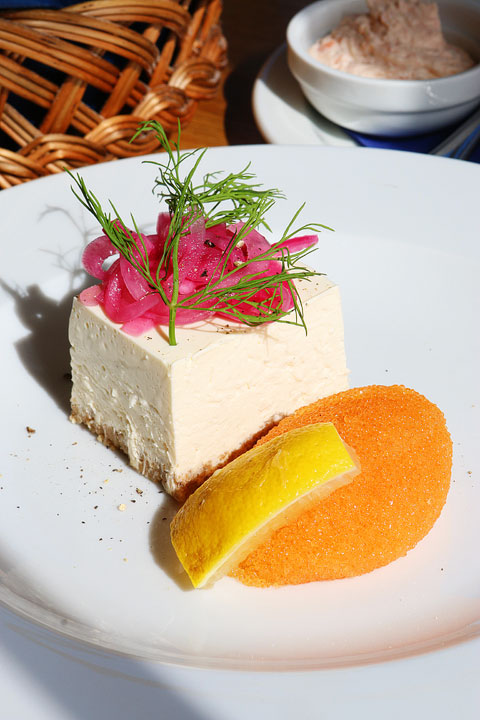 Of course we tried the roe!! This was probably the most exotic thing I had in Sweden. Their famous Spiken roe was served with a horseradish cheesecake topped with pickled onions. Surprisingly, when you got an element of all three in one bite, it worked!
Would you try it? ;)
More Posts from Sweden
Exploring Sweden!
A Charming Weekend in Sweden
Upper House Dining Experience
A Night at Läckö Castle
Swedish Countryside
Thanks so much for looking!! More to come soon!