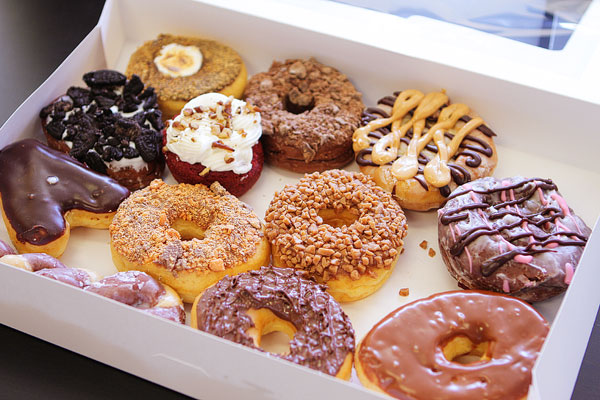 Last May when I was Atlanta for BlogHer Food (photos here) Jenny and I stopped by Sublime, an incredibly cute little doughnut shop. Sublime had so many fun doughnuts that day — Nutella, Dulce de Leche, Boston Creme Pie, and Red Velvet just to name a few — we grabbed a big box and brought them back to our hotel room early one morning. I sent out a tweet to our blogging friends at BlogHer and told them to get up to our room for some treats!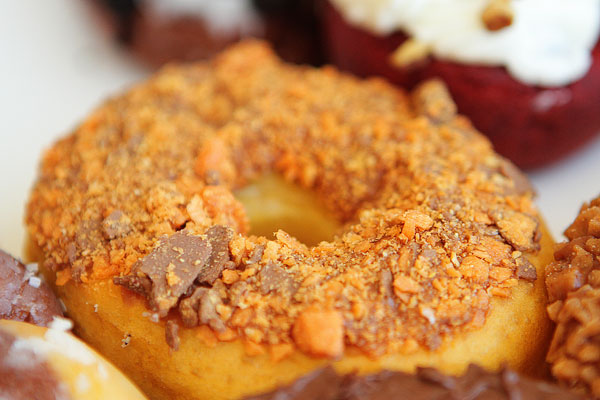 We had plenty to share, like this crushed Butterfinger topped doughnut.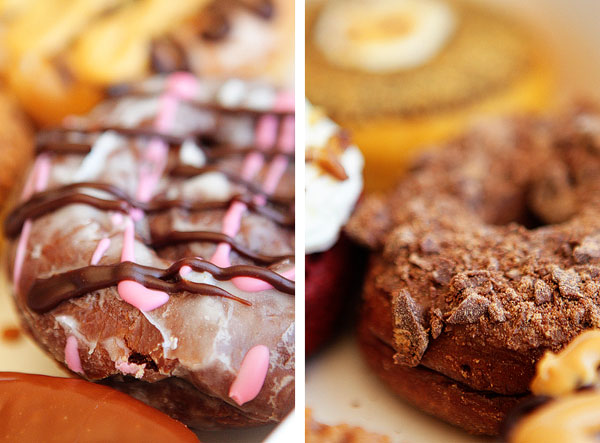 And this chocolate Wild Berry fritter. Or the chocolate Nestle Crunch doughnut.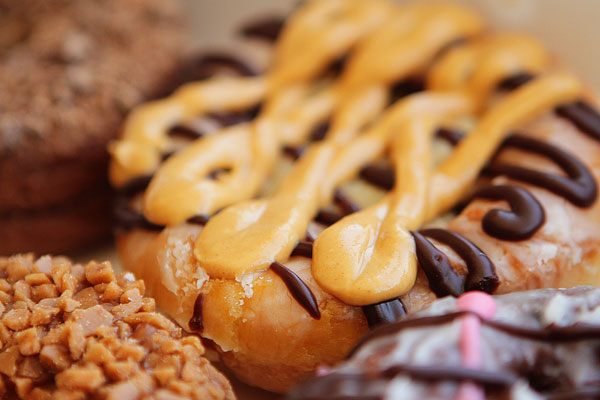 Our favorite was The Elvis. This was a banana filled doughnut topped with chocolate and peanut butter. Definitely the highlight of the day!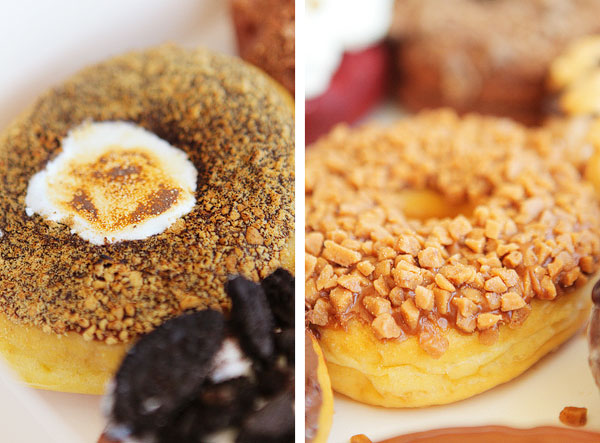 Here's a S'mores doughnut and a Butter Toffee doughnut with chocolate caramel icing. Love.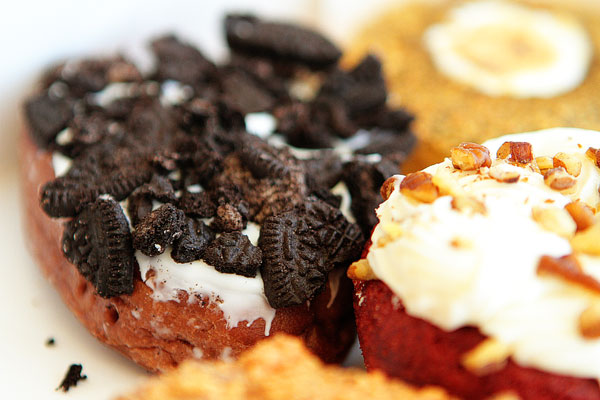 Oreo doughnut. This one was not only topped with Oreos, but also had a cookies and cream doughnut batter.
With a surprise inside. The sweet, fluffy filling tasted just like the middle of an Oreo. With a way more satisfying filling-to-cookie ratio.
Next week I'll have some more doughnuts to share with you. I was in Portland, Oregon on Wednesday and stopped in this seriously fun doughnut shop. I absolutely loved it.
Here's the info on Sublime. Have a great weekend!!
Sublime Doughnuts
535 Tenth Street NW
Atlanta, GA 30318
(404) 897-1801