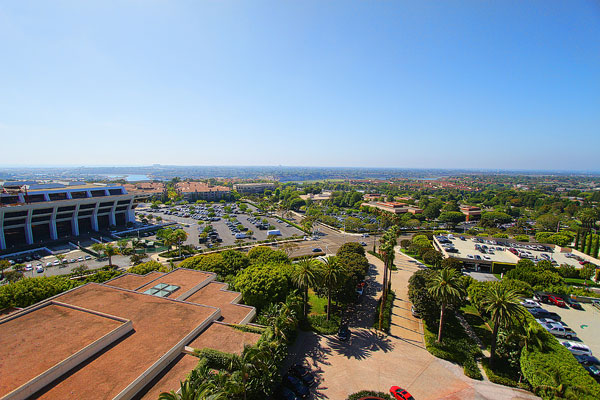 I was back in California for a few days last week and I stayed at the Island Hotel in Newport Beach. I'll be writing more about what I was up to in California this past week, but for now, here's a peek at the Island Hotel at Fashion Island. This was the view from my balcony on the 11th floor. You can see the bay off to the left in the background.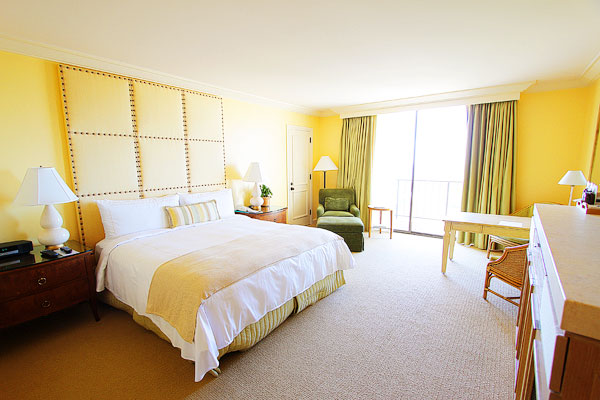 Here are a few photos of the room. It was a sunny, buttery yellow with soft sage accents.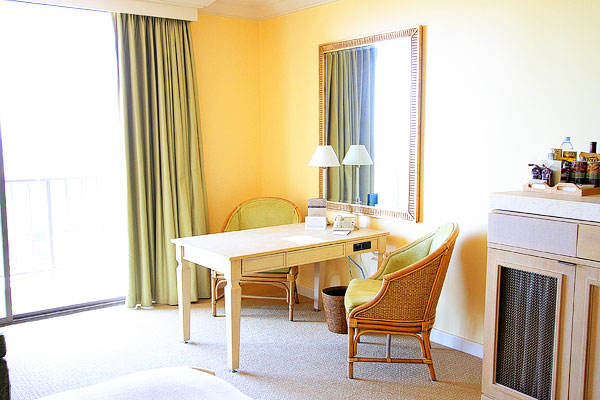 Cute desk area. On my first night at the hotel Jenny came over and we ordered room service for dinner. They wheeled in a giant table completely prepared for two. We used these chairs to sit at the table and eat dangerously delicious maple salmon, mashed potatoes, wilted spinach, salad, and pretzel croissants. I'm still full.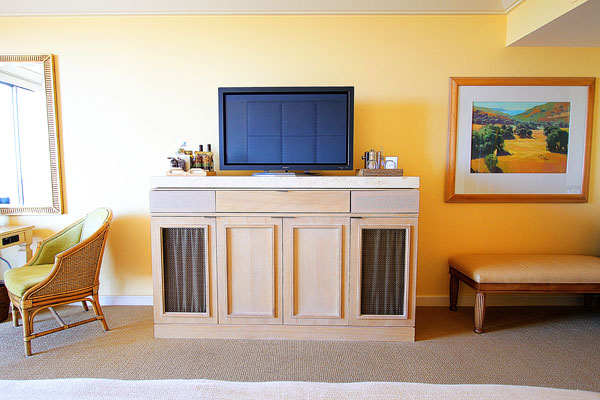 The tv, which was perma-tuned to Food Network.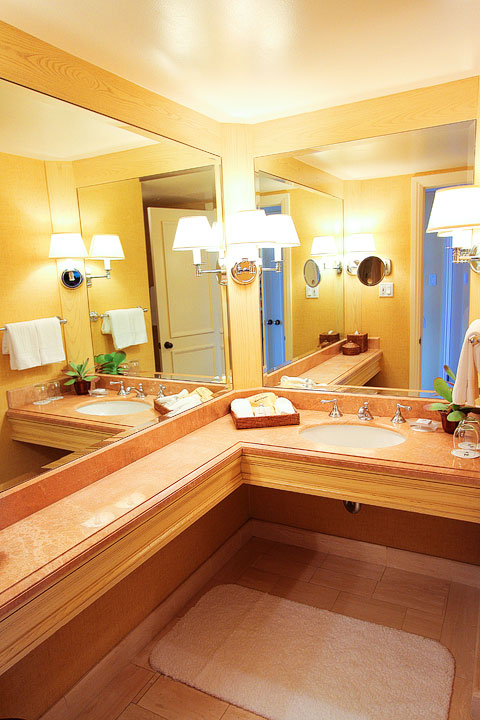 Loved this bathroom.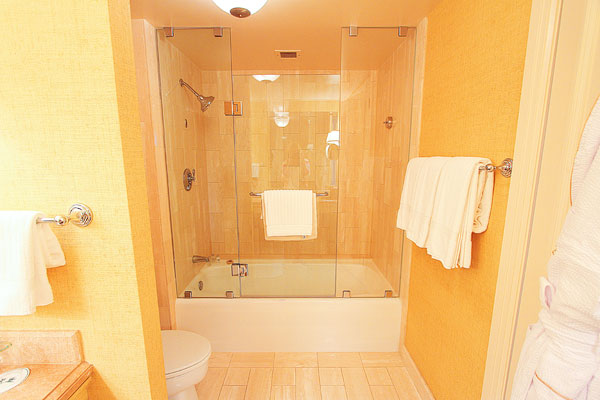 And the glass shower doors. I think glass shower doors are definitely the way to go. See that bell-like thing over there in the shower? On the right side, the opposite wall of the shower head? It looks like a school bell? It was a button of some kind, and it looked like you could either push it or pull it, and I have no idea what it was supposed to do, but I really wanted to find out. But I was too afraid of setting off some kind of alarm. Like an I've fallen and I can't get up type alarm, and that security would come busting in on me in the shower. Or that it was some kind of ear-piercing fire alarm and the entire building would be evacuated.
So I used it to hang my loofa instead.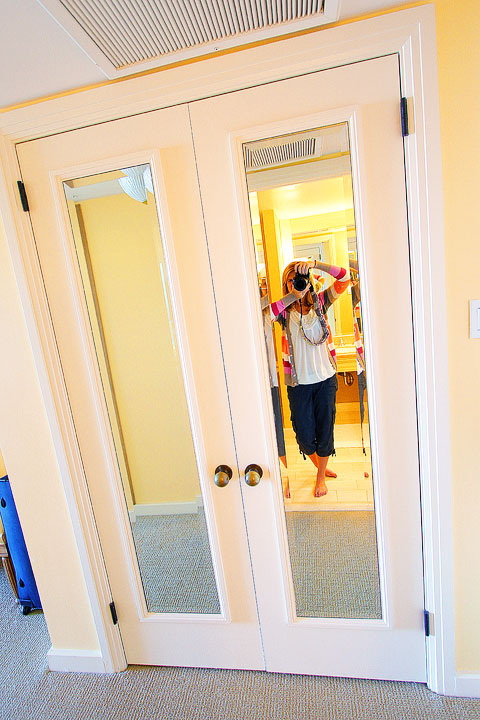 Large closet, with full length mirrors.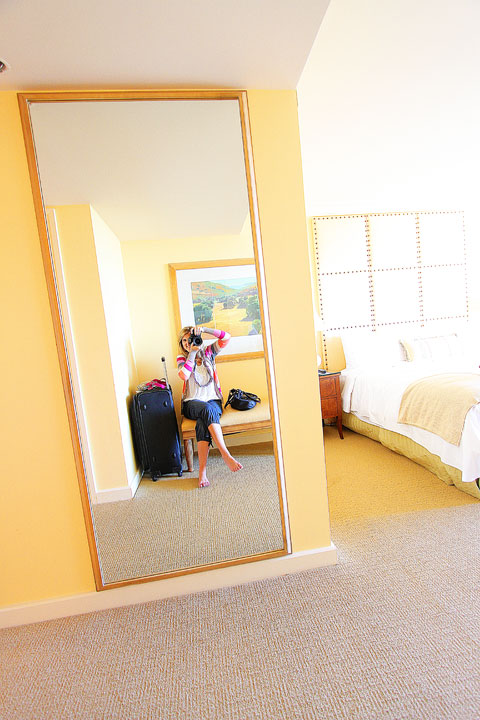 Another full-length mirror. Always appreciated. And my bare feet and giant, larger-than-life luggage.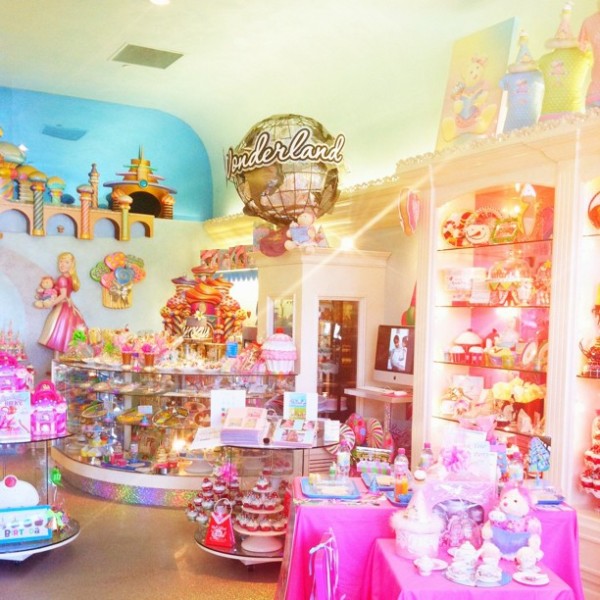 Shortly after I arrived at the hotel, Jenny came and picked me up and took me to Wonderland Bakery. How amazing is this place?? A cupcake lovers dream. I wish we'd had more time to snap a few photos in here.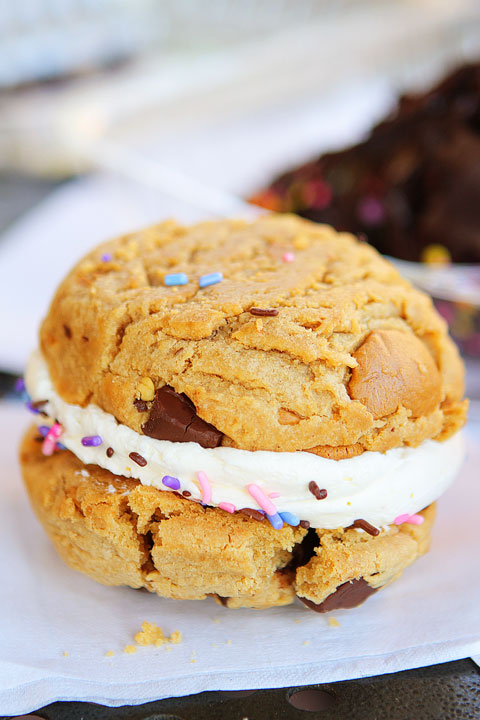 I definitely got some photos of our treats though. This was a peanut butter cookie sandwich with peanut butter and chocolate chunks filled with buttercream frosting. Ah-mazing.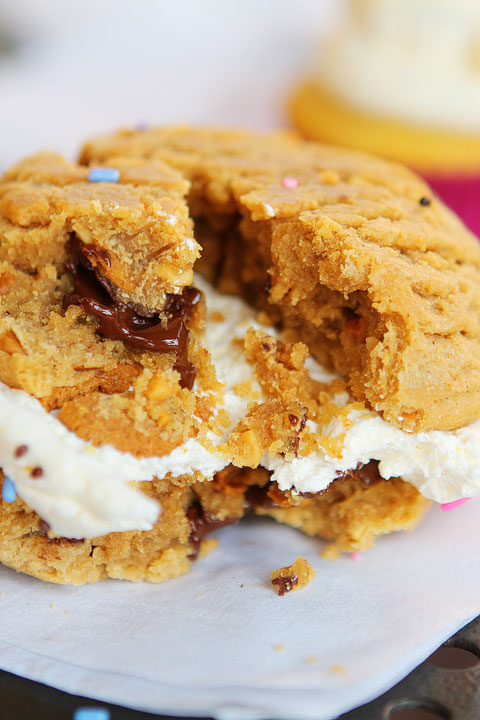 The sandwich is made fresh to order, and the cookies are served warm so the peanut butter and chocolate chunks are perfectly gooey. What I wouldn't give for one of these beauties right now!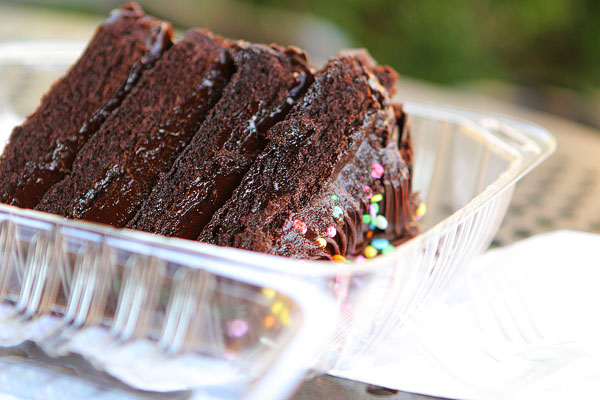 This four layer chocolate cake was definitely worth writing home about. So deliciously chocolaty. Yum!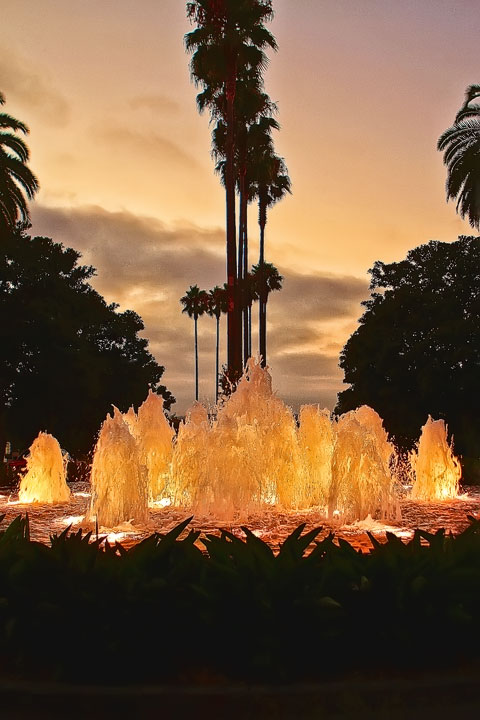 When we made it back to the hotel the sun had just set, and I loved the way the glowing fountain looked in the middle of the rotunda.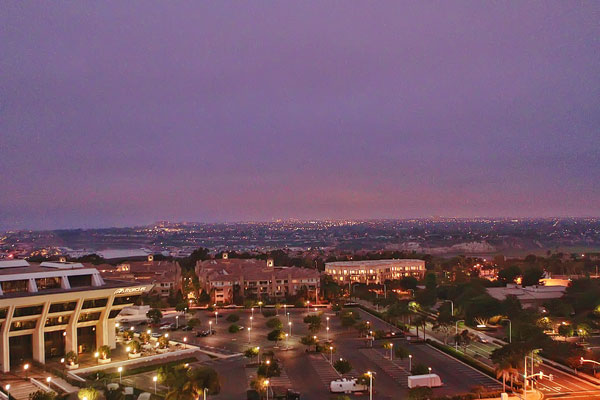 This, believe it or not, was not that same night, but the view from my balcony the next morning, just before sunrise. We had a full day on the agenda and it started with meeting in the lobby at 6:40 am. More on that to come!