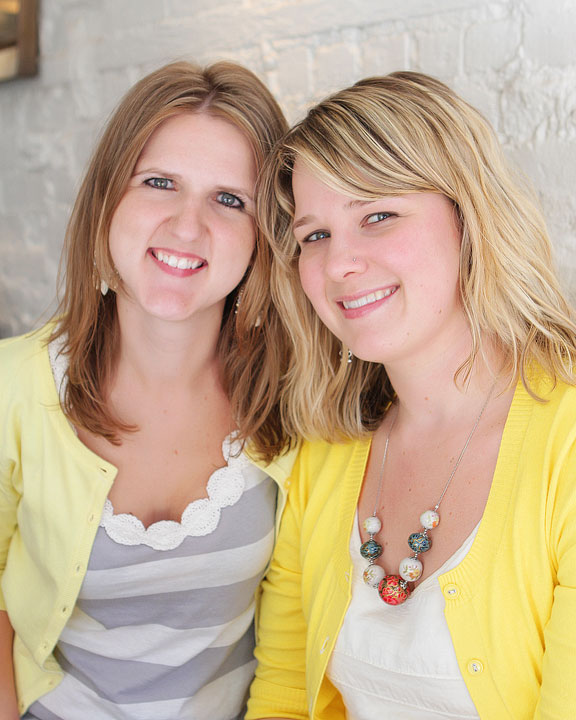 Before meeting up with the Hellmann's team on Sunday, I flew into town a little early to hang out with my sweet blogging buddy Maggy of Three Many Cooks. We treated ourselves to Sunday brunch and as many sweet treats we could fit into one short afternoon!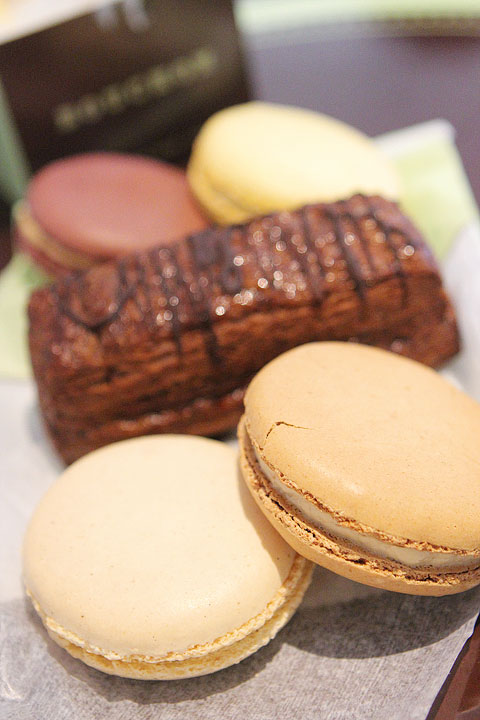 We started with an appetizer of macarons from Bouchon Bakery. I knew the one thing I had to do this trip was to get back to Bouchon for more macarons! They are a completely life changing experience. The vanilla macaron (front, left) is pretty much the best thing I've ever had. Up front here we also have a caramel macaron which is a complete triumph. The chilled buttercream filling totally makes these macarons, and as Maggy describes, it tastes like "sweetened vanilla butter". Perfection.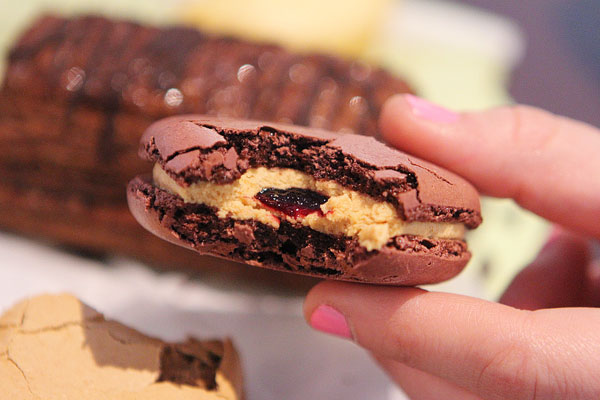 They also have a peanut butter and jelly macaron which is just about the cutest thing ever, not to mention completely delicious.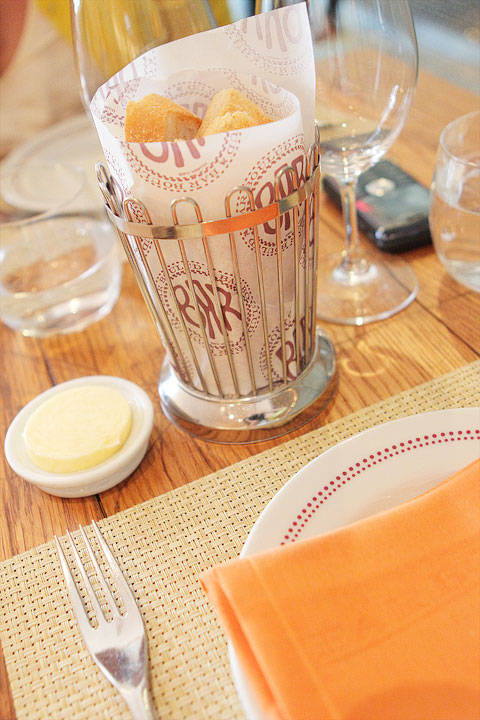 Our next stop was Bar Bouloud for brunch on the Upper West Side, and my first NYC brunch experience.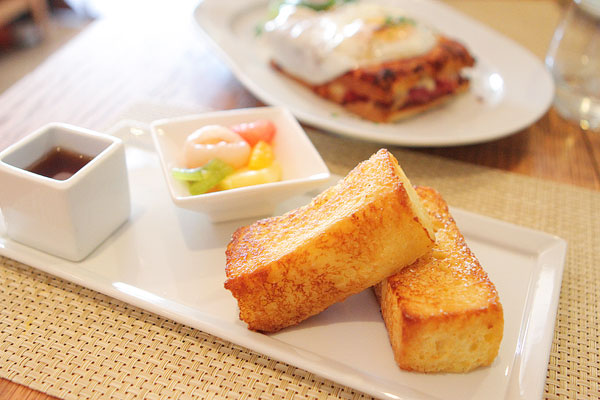 For a taste of sweet and savory, we split the brioche french toast with pecan butter and a Croque Madame, the ultimate grilled cheese sandwich with ham, gruyére, and a creamy béchamel sauce all topped with a fried egg. Heaven help me.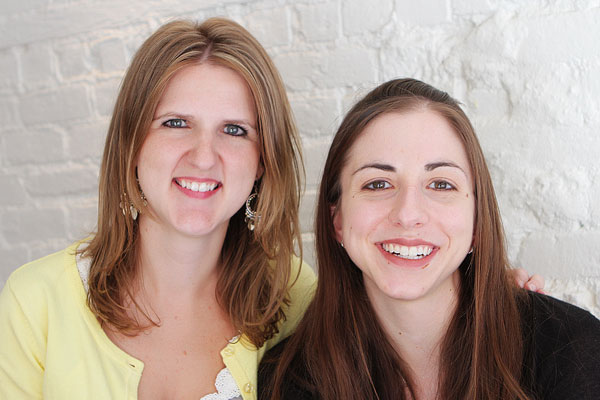 After we finished up brunch, we headed down to DessertTruck Works. I've been wanting to get here for awhile! We met up with the lovely Shaina from Food For My Family (above) and Amber from Blue Bonnet Baker.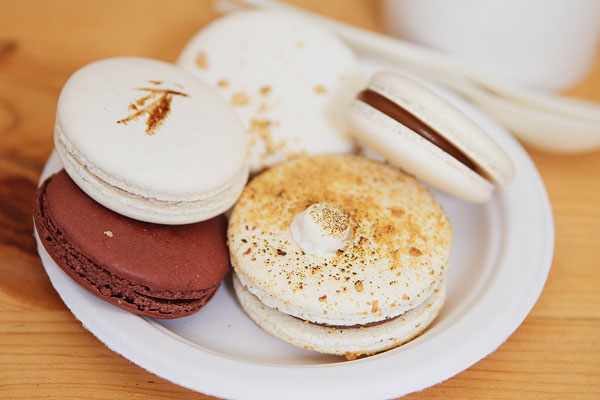 We got an assortment of wonderful desserts from this absolutely charming stop! I couldn't pass up the chance for more macarons. They had so many fun flavors of macarons that we sampled. Here we have s'mores, salted caramel, praline buttercream, and chocolate. Loved these!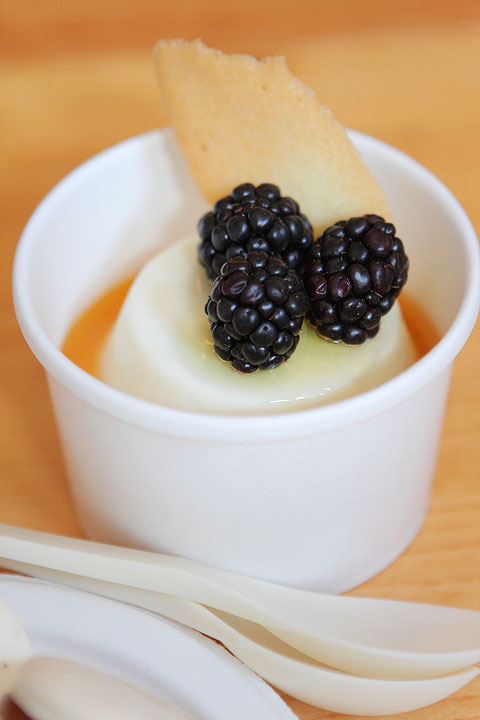 Next was the goat cheese cheesecake with rosemary caramel. Talk about heavenly!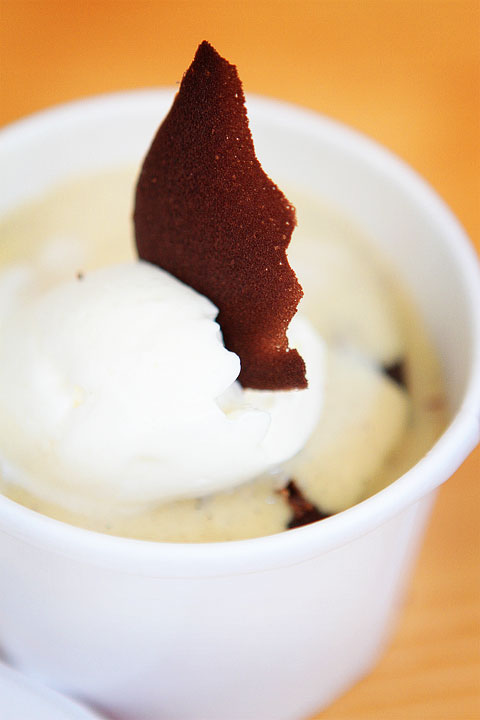 And goodness gracious. The chocolate bread pudding with vanilla custard sauce. Incredible. Loved this one.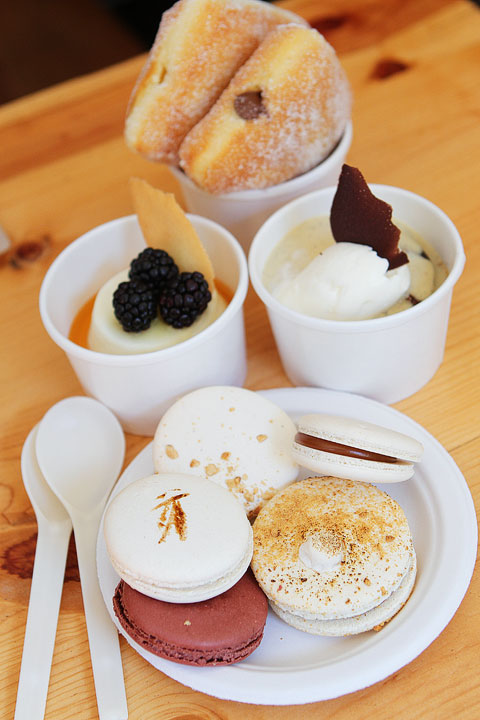 Now talk about out of this world unreal were the Brioche Donut Squares. One filled with Nutella and the other with vanilla cream, they were made to order and served fresh and hot. Wow. If you are anywhere in Manhattan, DessertTruck Works on Clinton and Houston (that's HOW-stun, as I learned after having to repeat Houston, as in Houston, we have a problem several times to the cab driver) is an absolute must see. And it's conveniently located right next door to Clinton Street Baking, who's got some pretty awesome blueberry pancakes.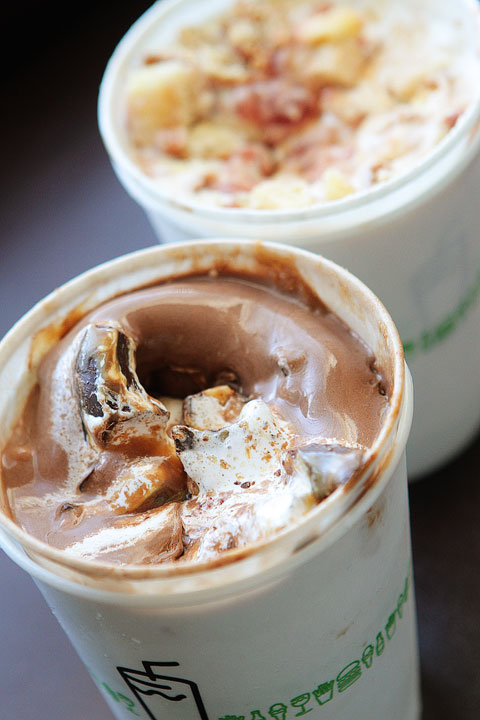 After our completely resplendent experience at DessertTruck Works, it was time for Shaina and I to head back to the hotel. We had just a few minutes before dinner, so what did we do? Brush our teeth? Change clothes? Freshen up? Nope. We ran downstairs and located dangerously just next door is the famous Shake Shack for some milkshakes. Naturally. We split the Pretzel Concrete, which was chocolate ice cream, peanut butter, chocolate covered pretzels, swirled with marshmallow cream (ridiculously good) and the Jelly Donut Concrete, which was vanilla ice cream blended with Doughnut Plant donuts and cinnamon sugar.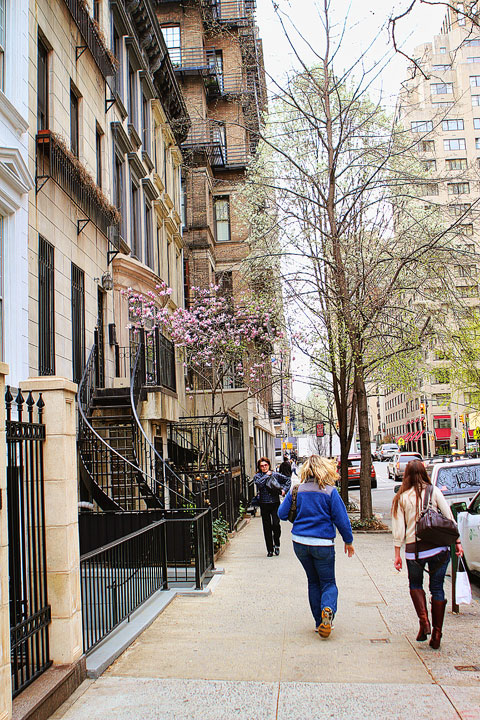 The next day, after the Bobby Flay event, Shaina and I met back up with Maggy for some shopping at Anthropologie and Chelsea Market.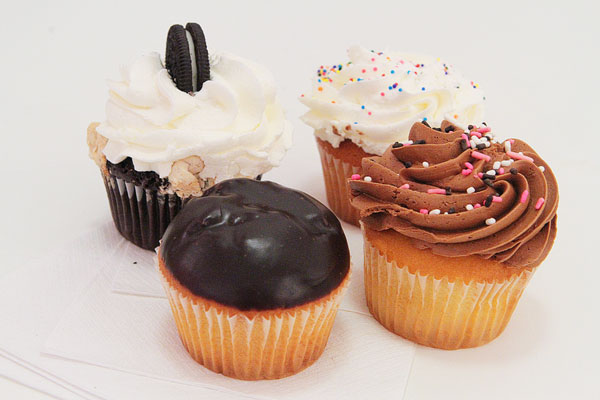 Couldn't pass up sharing some of my favorite cupcakes in New York with these two sweet girls! I've never, ever gotten a good photo in here, (dreadful lighting) but here's what we got  — Oreo with Toasted Marshmallows, Vanilla Sprinkles, Vanilla with Mocha Buttercream, and Boston cream pie cupcakes from Eleni's in Chelsea Market.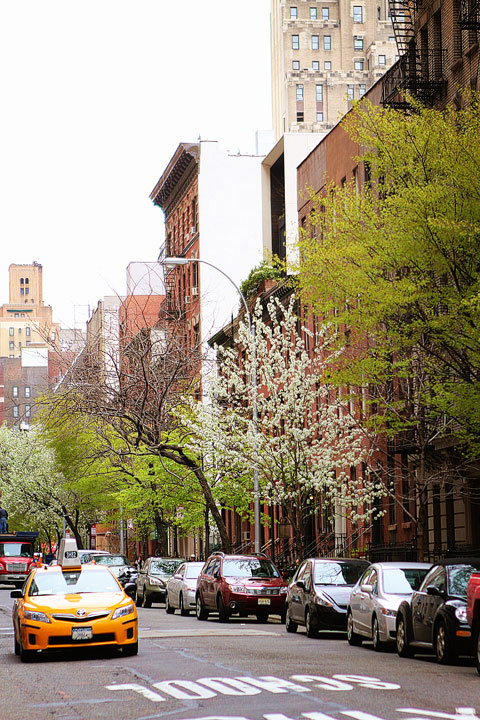 Our last stop was Central Park – gorgeous in the spring!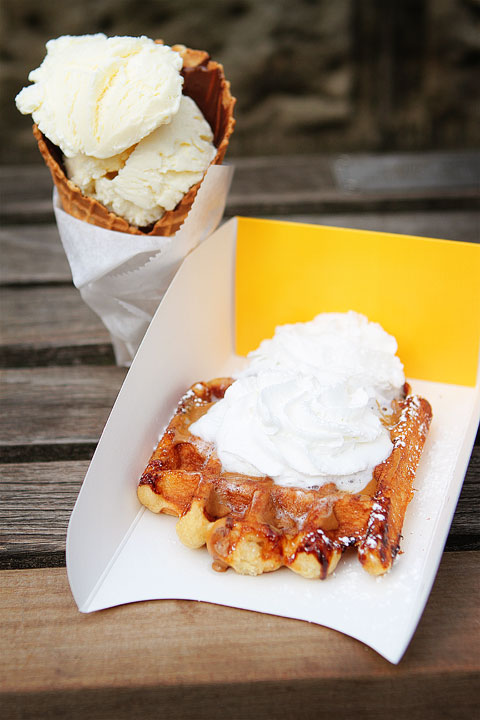 When I saw the Wafels & Dinges truck, I knew we had to stop. The liege waffle with speculoos spread and whipped cream is simply wonderful, truly unlike anything else. We also sampled a vanilla ice cream waffle cone smeared with Nutella. Perfection.
Loved every single minute of this trip, thanks so much to Hellmann's and Unilever for making it possible. Next I'll show you where we stayed, I'll give you a hint, it was a corner room on the 16th floor with a gorgeous view.
For another look at our day in NYC, check out Maggy's sweet post on ThreeManyCooks.com!