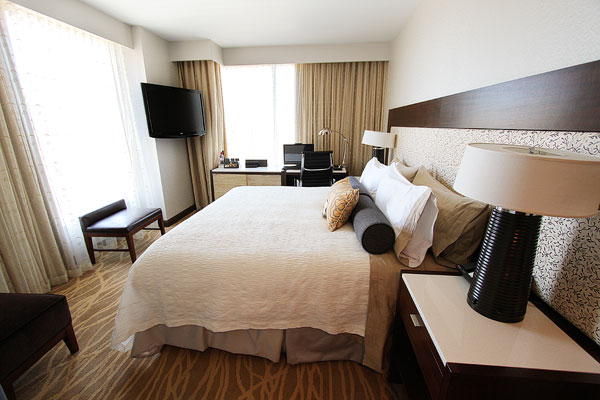 Here's where I stayed for my one, much too quick night in NYC — The InterContinental Hotel in Times Square. Located just downstairs in the lobby of the hotel was Todd English's fabulous restaurant Ça Va, and right next door was The Shake Shack. Talk about a prime location!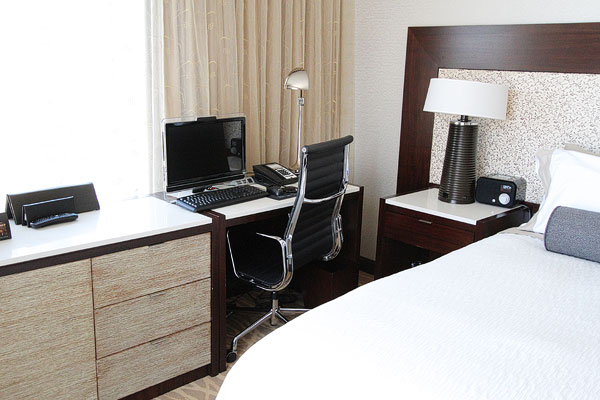 I got a kick out of this desk! I don't think I've ever stayed in a room that came equipped with its own computer.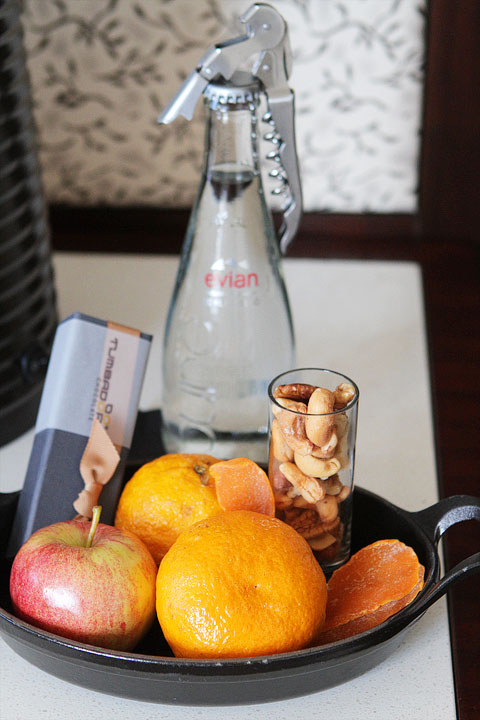 Since it was my first stay at the Intercontinental, they sent up complimentary water, fruit, nuts and chocolate.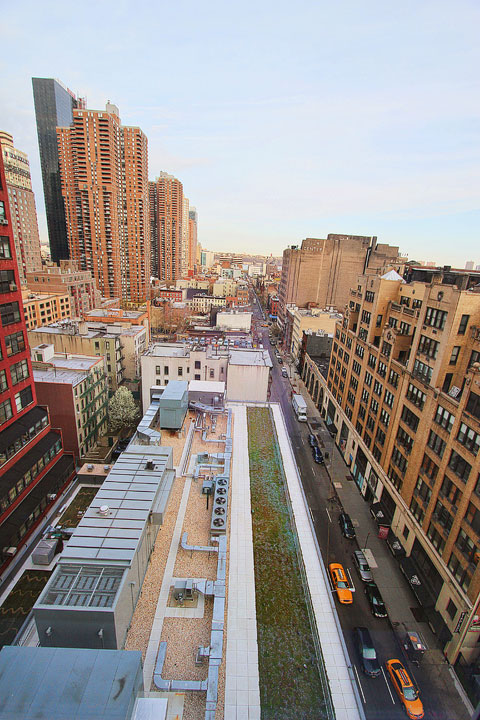 They put me up in room 1626, a corner room on the 16th floor. Here was my out the left window.
You could see all the way to the Hudson River!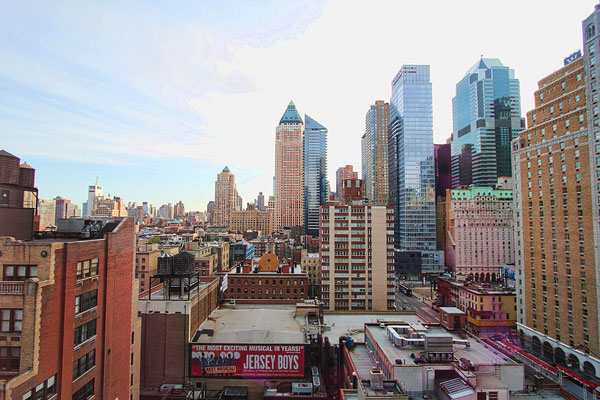 And here was my view out the right window.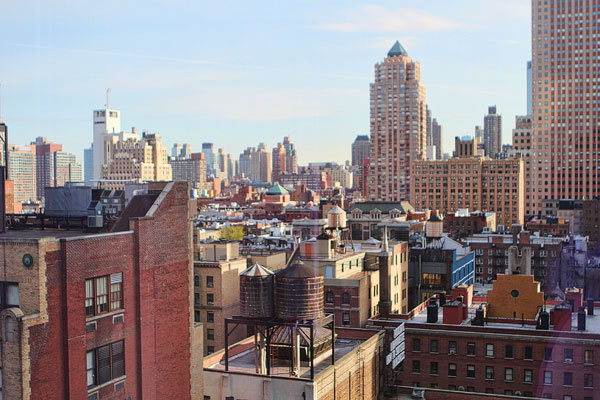 Lovely.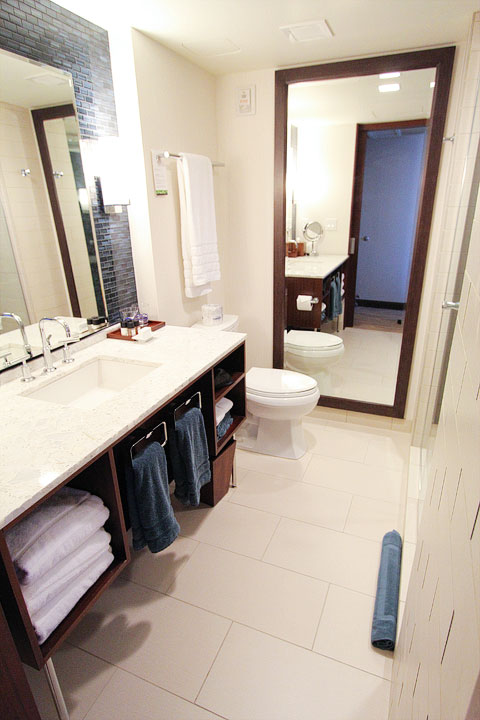 Here's a peek at the bathroom.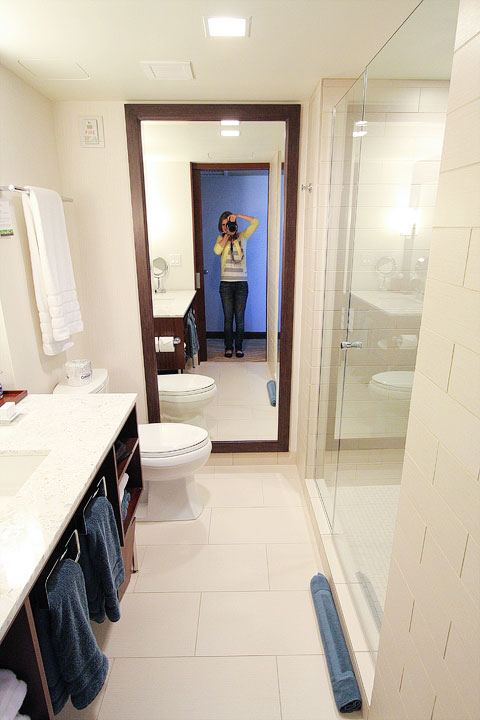 I always appreciate a full length mirror!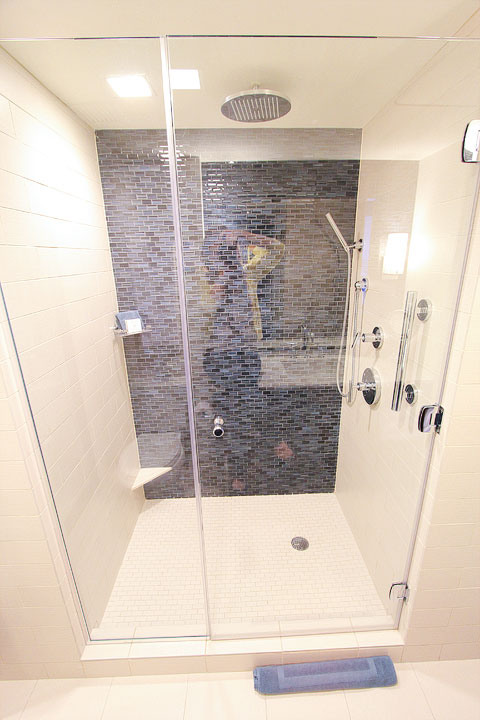 Loved this shower, with the rainfall shower head.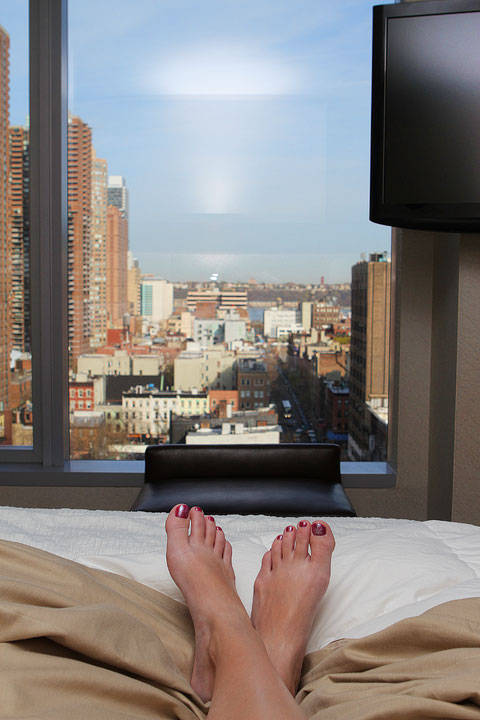 On Monday morning I woke up and grabbed my phone to check my email before getting out of bed. When I looked up and saw this view, I reached for my camera instead. I could definitely get used to this view.
Have a great weekend!