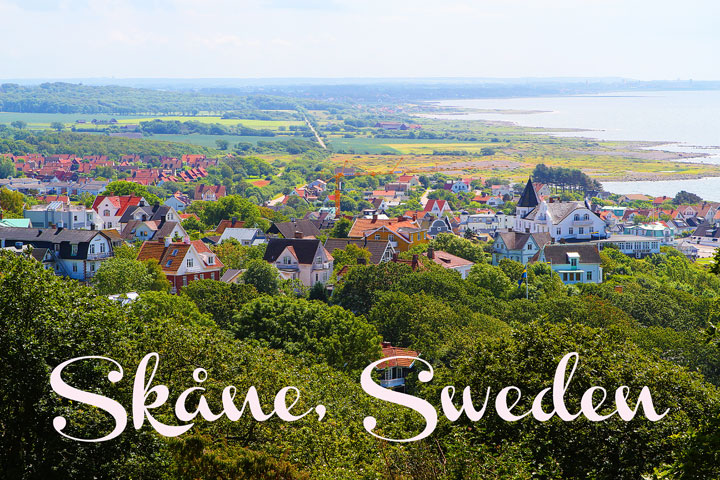 Day Three was a big roadtrip day for us in Sweden! We worked our way down the west coast from Gothenburg all the way down to the southern tip of Sweden — also known as the beautiful countryside region of Skåne. Then we made our way through that gorgeous countryside all the way across to the east coast and ended up in the beachy, peaceful, southeastern province of Österlen.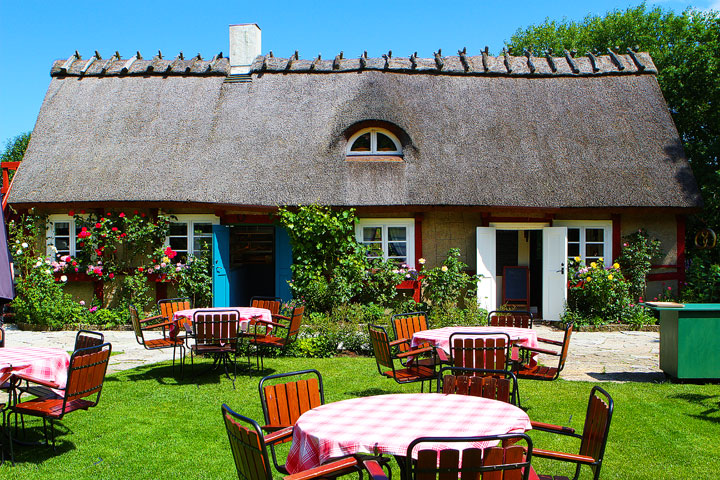 We started our morning in Skåne at the coastside Flickorna Lundgren Cafe. This fairytale-esque cottage is bursting with charm and colorful blooms. It started in 1938 when the seven Lundgren sisters began to serve coffee here — Flickorna Lundgren translates to "Lundgren Girls". So cute. Everything served is handmade on the property and prepared with fresh, local ingredients.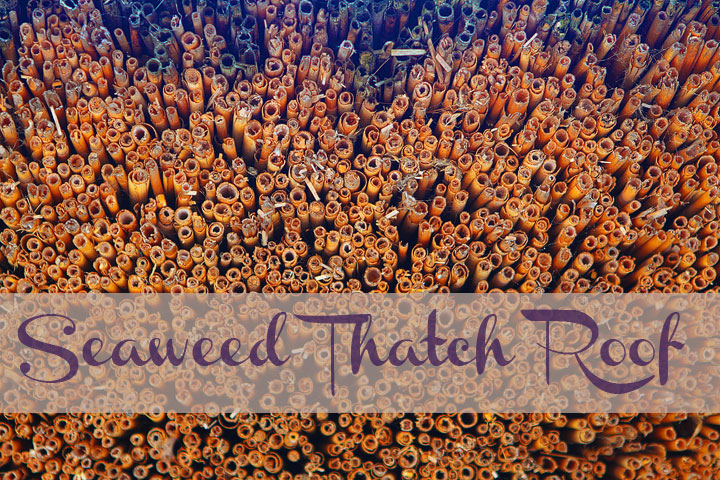 My view looking up: I could not get over this thatched-roof made from seaweed!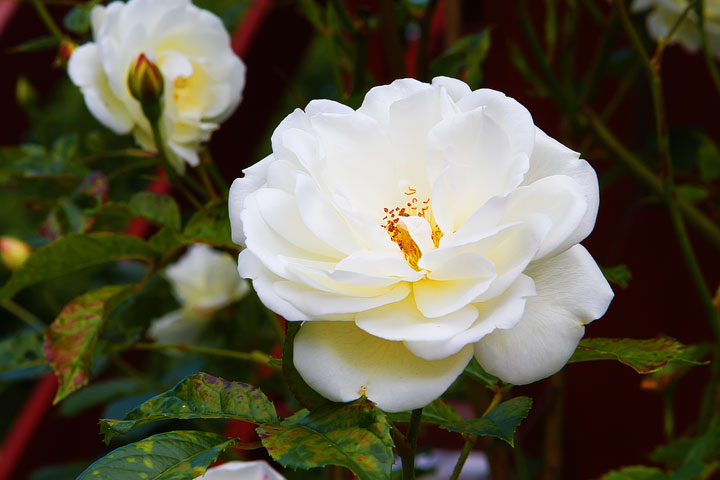 The lush gardens are filled with picnic tables for enjoying coffee, pastries, and sandwiches here at the cafe.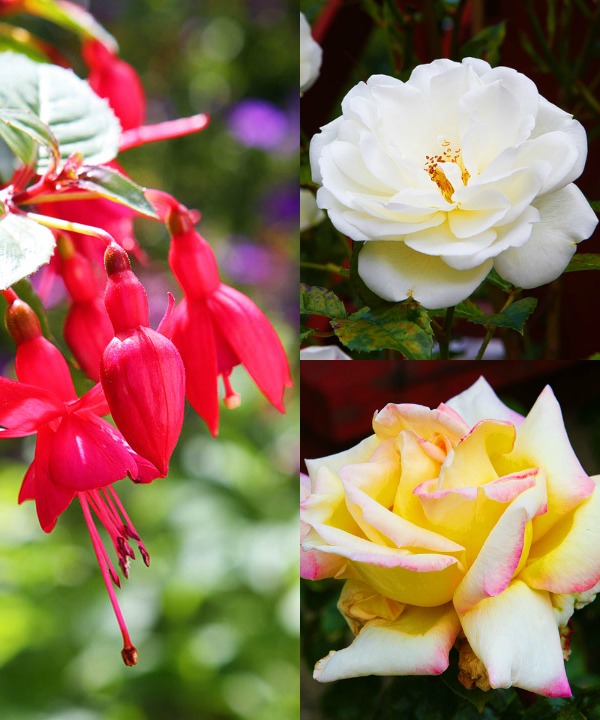 Surrounding the tables were luscious greens, overflowing with delicate, brightly colored blossoms.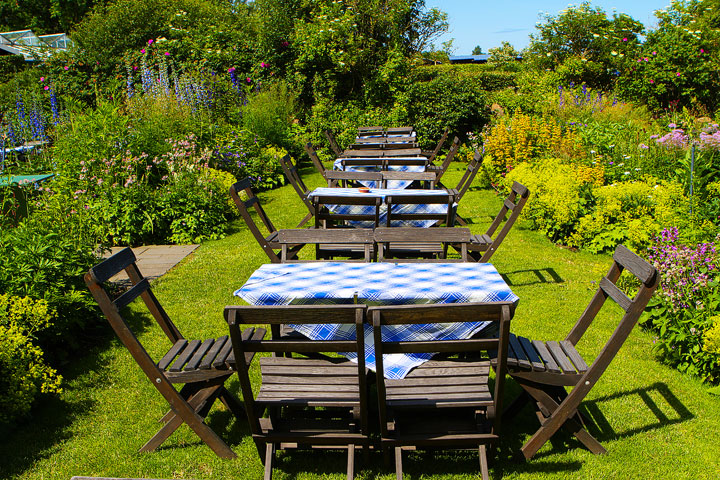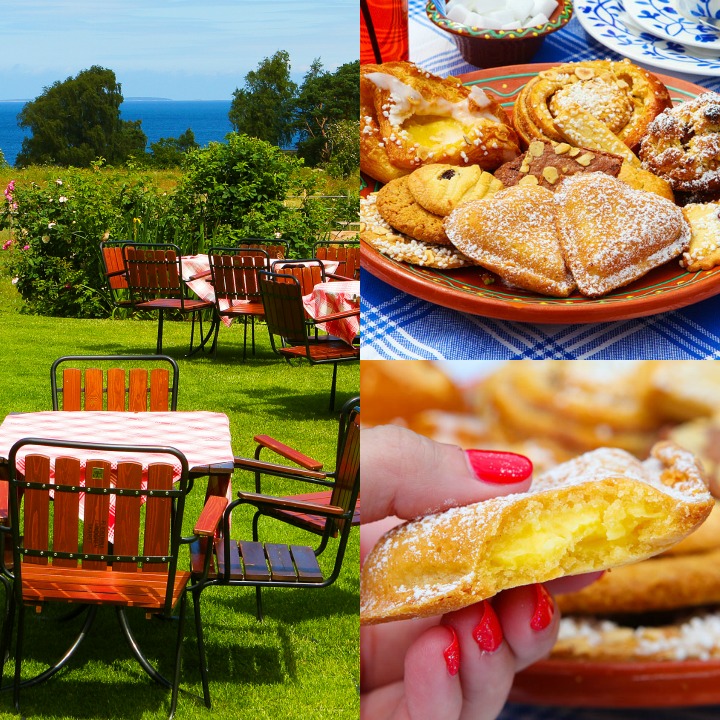 We had a fabulous breakfast here and completely stuffed ourselves silly sampling the traditional Swedish pastries from the Flickorna Lundgren bakery. My absolute favorite, and their most popular pastry, was this Vanilla Heart — a soft, sweet, buttery cookie filled with vanilla cream and topped with powdered sugar. What I wouldn't give for another heart right now!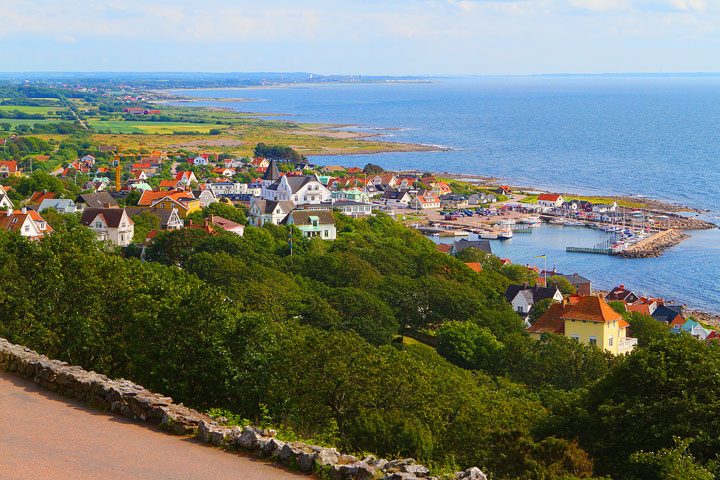 After breakfast we headed over for a full afternoon of hiking and rock climbing at the Kullaberg nature reserve.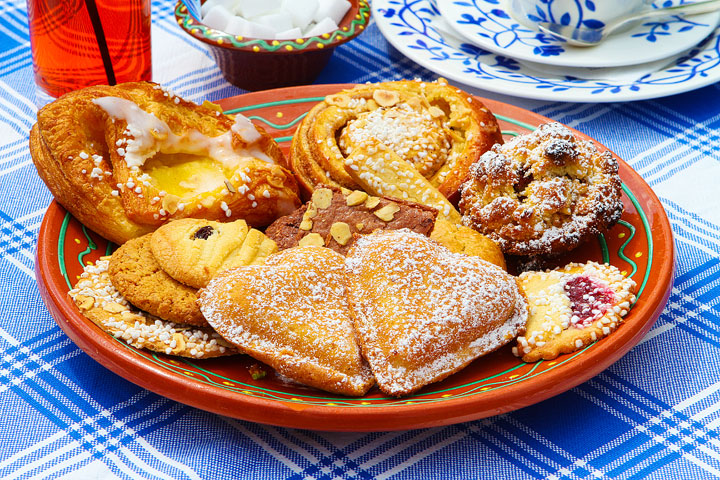 Loved this overlook from the trail down into the colorful coastal town of Mölle.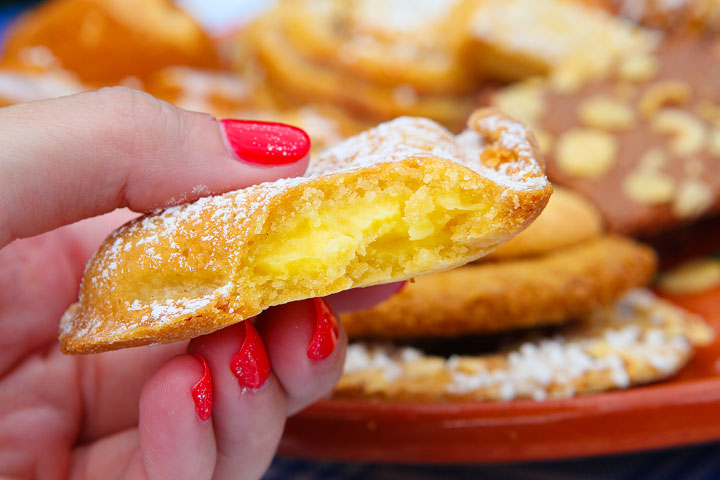 We made our way over to the Josefinelust ravine. Its rocky beach is covered in smooth, fist-sized pebbles and secluded by the steep, jagged cliffs rising from the sea.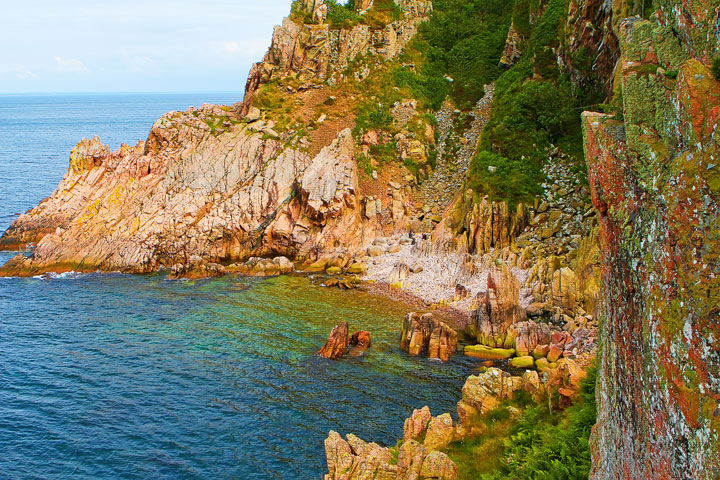 This was such a beautiful area to stop for a picnic lunch and climb all over the rocks.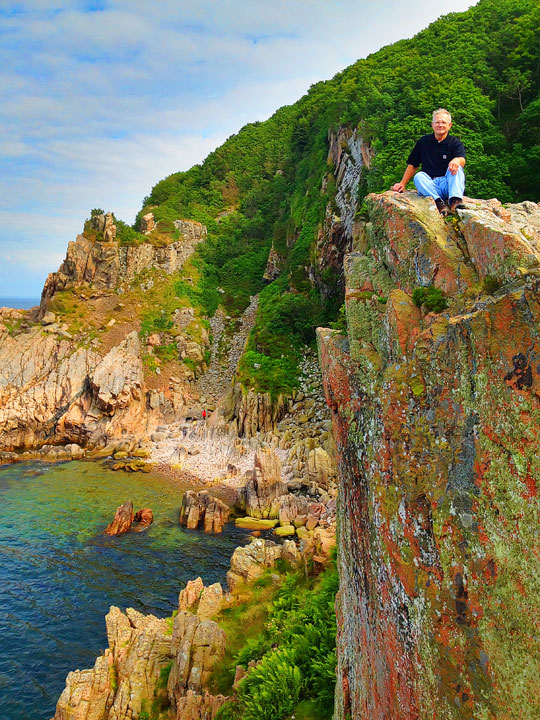 Just don't look down! :)

View Sweden Road Trip — Day Three in a larger map