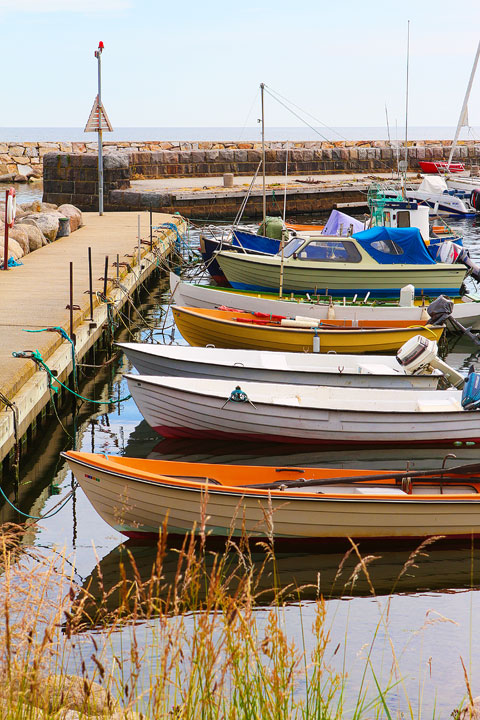 Oh my goodness, what a whirlwind this day was!! :) This was our last full day in Sweden. The trip absolutely went by in a flash. It seemed like we had only just gotten there! It was so bittersweet to be moving on. I absolutely loved every single minute of our time in this stunning country. Everything simply radiated with colorful beauty and quiet peacefulness. So missing it right now! :)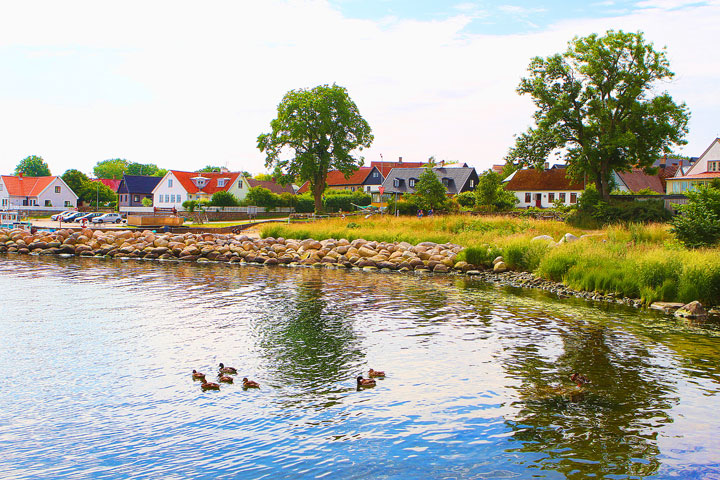 On our last day, we headed out bright and early for a biking adventure through the gorgeous region of Österlen. I had no idea what an adventure we were in for! :)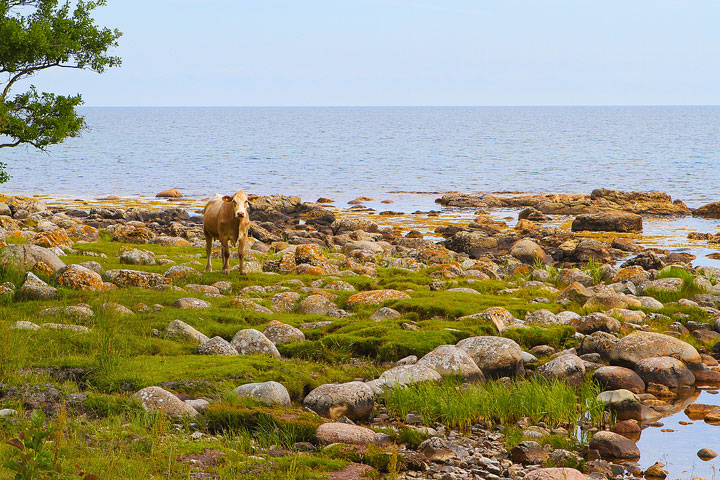 Led by our amazingly athletic guide Per from Adventua, we rode along the coast of the Baltic Sea from the quiet fishing village of Baskemölla to the utterly charming beachside community of Vik. We passed this cute little Moo Cow along the way! :)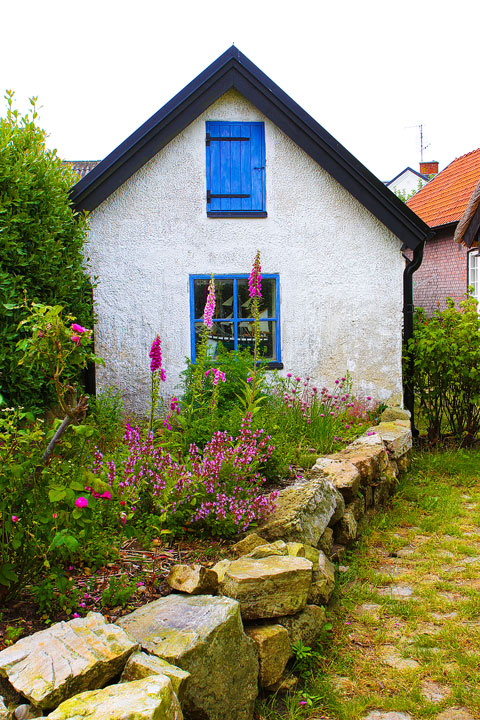 I absolutely loved the precious beach cottages in Vik!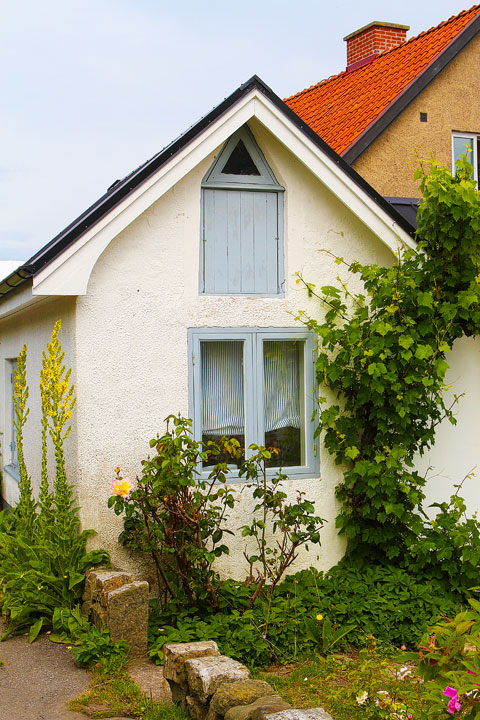 This was such a darling community.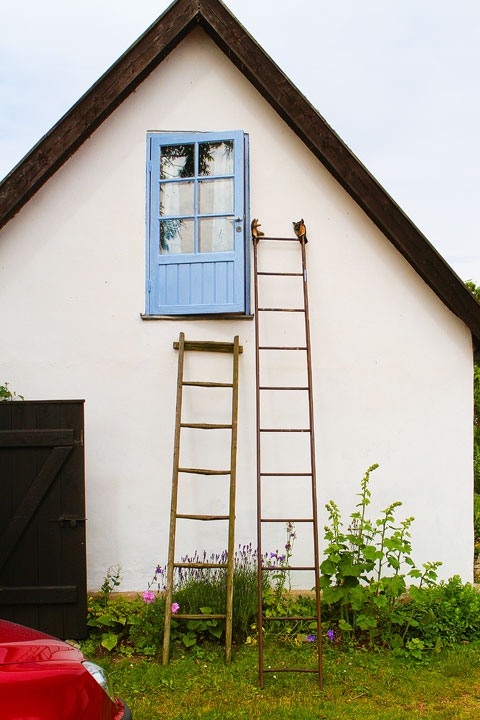 The houses were like dollhouses! The homes were closeknit and the roads were just big enough for one car.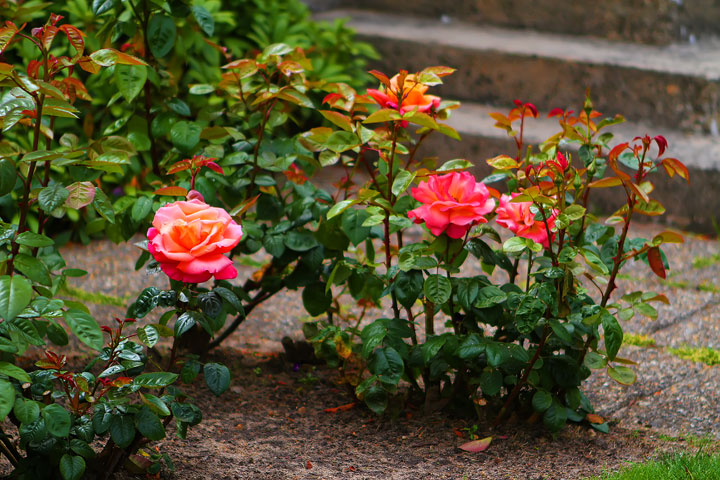 I was in awe at how beautifully landscaped each and every home was. Every yard was overflowing with roses! :)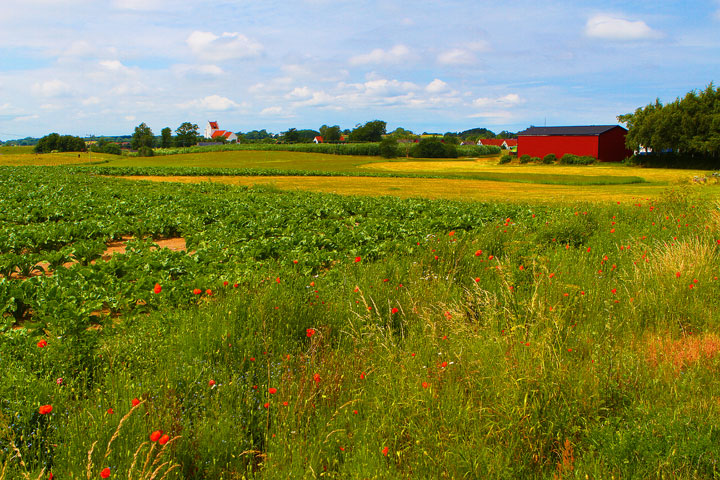 We turned away from the coast and continued on through lush, shady forests, and then our landscape opened up to bright blue skies and sweeping hills of farmland.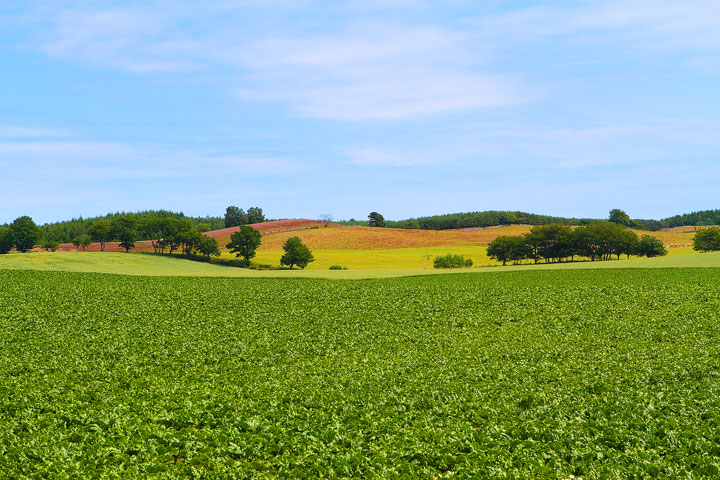 Sugar beet farms.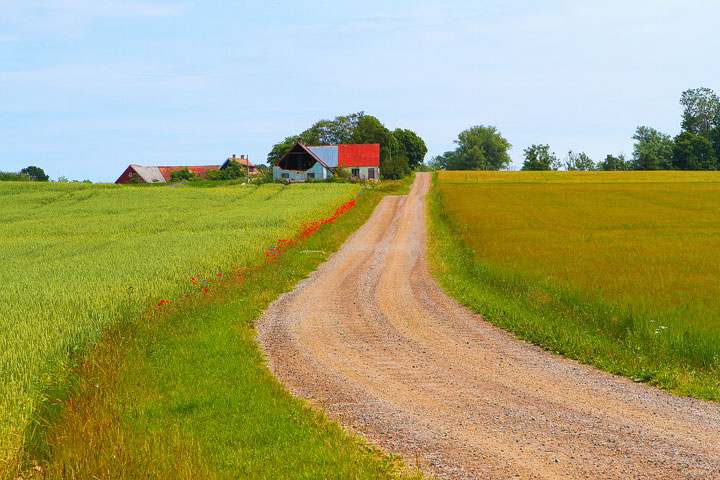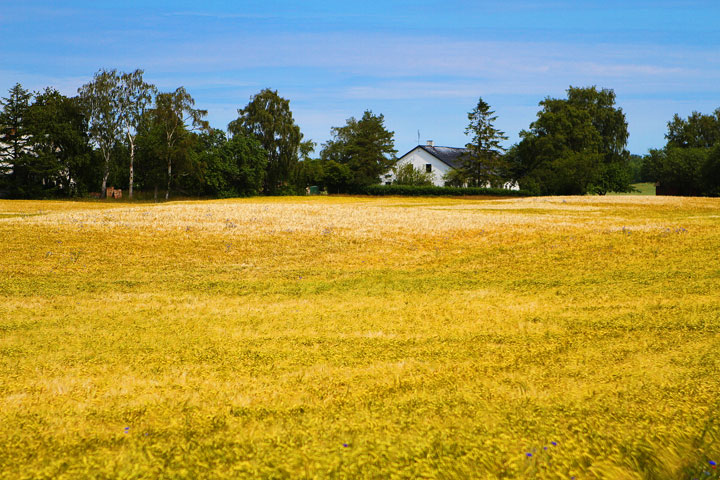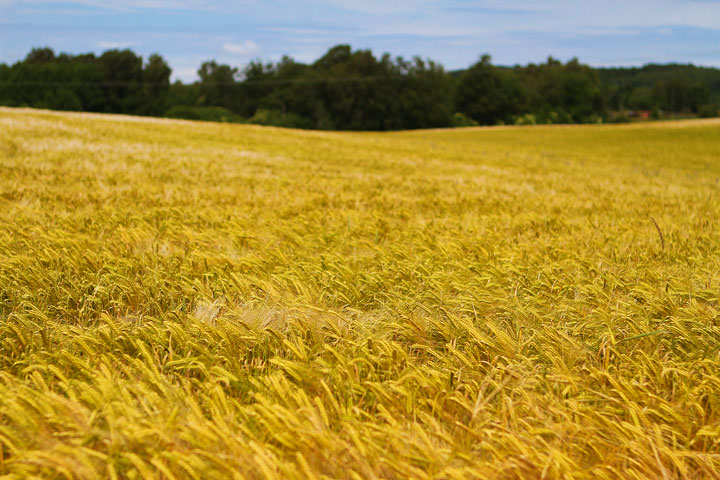 Golden fields of hay.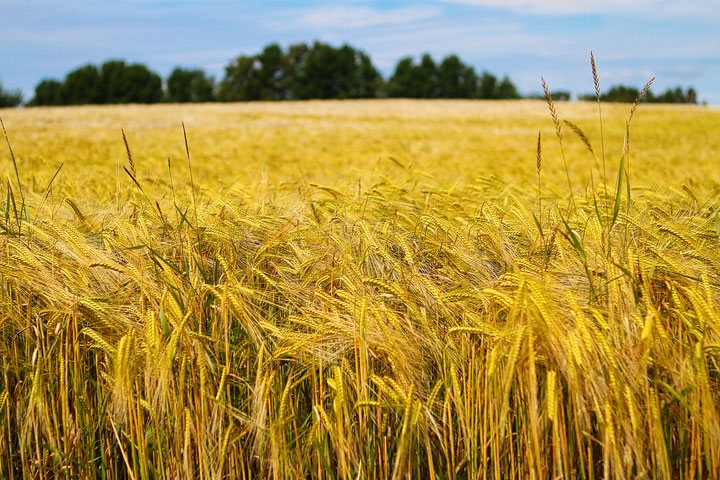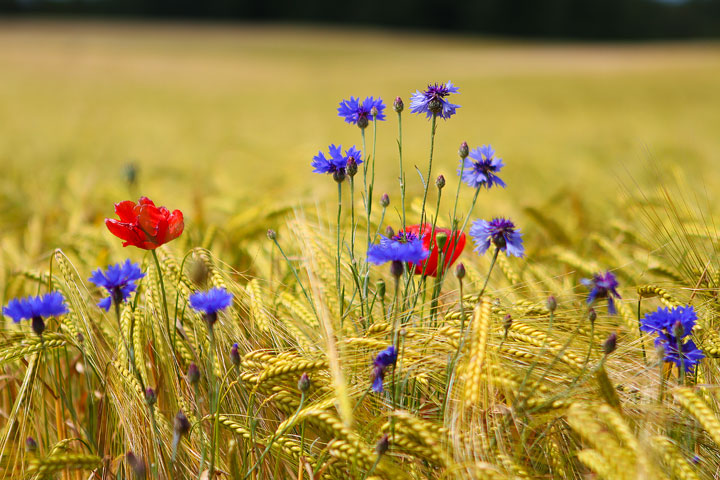 All in all, we pedaled nearly 15 miles up and down hills, on gravel roads, through sandy beaches, and across wooded mountain trails. I absolutely loved discovering this beautiful region of Sweden.

View Sweden Day 4 in a larger map
Here's where we traveled on our fourth and final roadtrip day in Sweden. Zoom in and click on each marker to see what we did there, or click here to see a larger map with a list of all the points of interest. Zoom in on the orange line to see our biking path around Österlen. Definitely be sure to zoom in around Malmö. On my last afternoon in Sweden I had the fabulous opportunity to go on a shopping expedition all over Malmö with my own personal shopper and stylist! Mia showed me some of the CUTEST spots in Malmö, and I've marked them on the map for you to check out. If you are ever anywhere near Malmö, you must give these shops a visit! :) Contact Mia to find more of Malmö's cutest boutiques and arrange your own personal shopping day!
Thank you so much to Volvo, Visit Sweden, West Sweden, Skåne, and SAS for this incredible opportunity.
Check out CarPlusVacation.com to find out more about the Volvo Overseas Delivery Program and how this trip was possible. Use their interactive trip planner to plan your own virtual roadtrip Sweden. Choose your car, where you'll stay, and what you'll do, and you can  submit your itinerary to their Roadtrip of a Lifetime sweepstakes to be entered to win the roadtrip you just planned. How incredible would that be?? :) Contest ends on August 15th.
Have a fabulous weekend!!