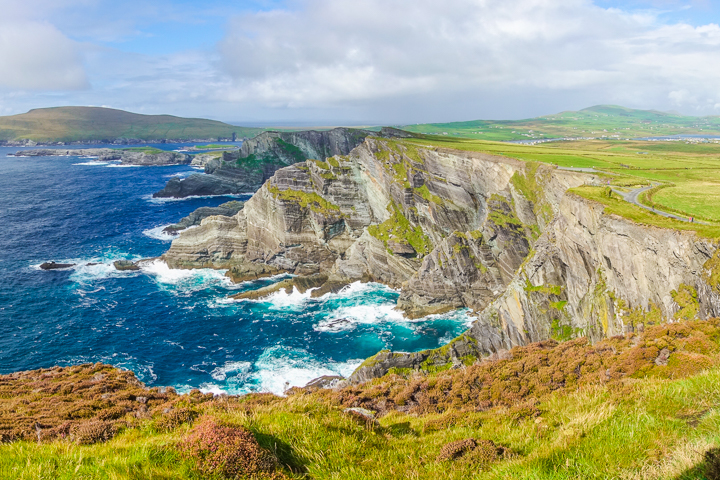 Kerry Cliffs, Portmagee
The famous Ring of Kerry is a popular scenic drive along the western coast of Ireland. Another lesser known, but just as beautiful scenic loop is the Dingle Peninsula. Both are beautiful, but from what we heard, the Ring of Kerry can get crowded during the summer months. We were there in early September and did not find the Ring of Kerry to be crowded at all. If you're trying to decide which scenic drive to take, keep reading below for a photo tour of some of our favorite spots we found on both of these scenic drives. If you're short on time, you don't have to do the full loop. Just stick to the roads along the coast for the most beautiful views! Or just map out these points of interest below.
---
Ring of Kerry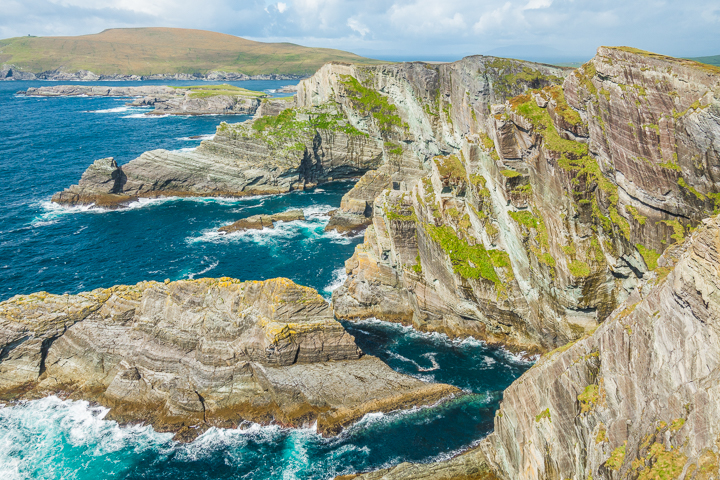 We started our drive at the Kerry Cliffs in Portmagee. I could not get over these breathtaking views!!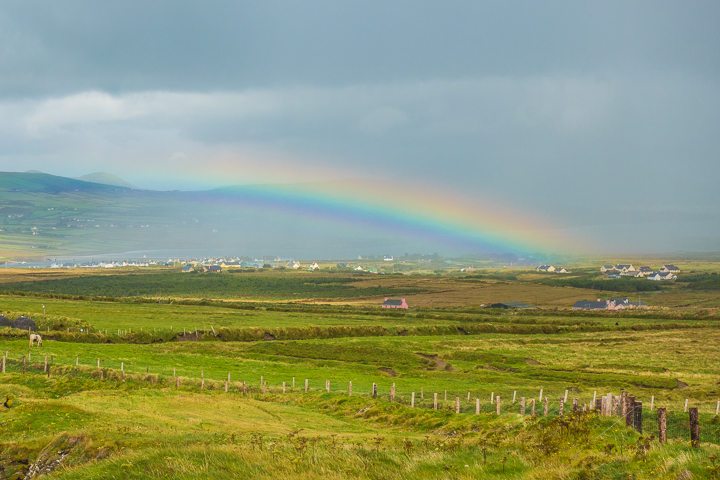 From the cliffs, this is the view looking back to the tiny coastal town of Portmagee. You can see our Airbnb from here!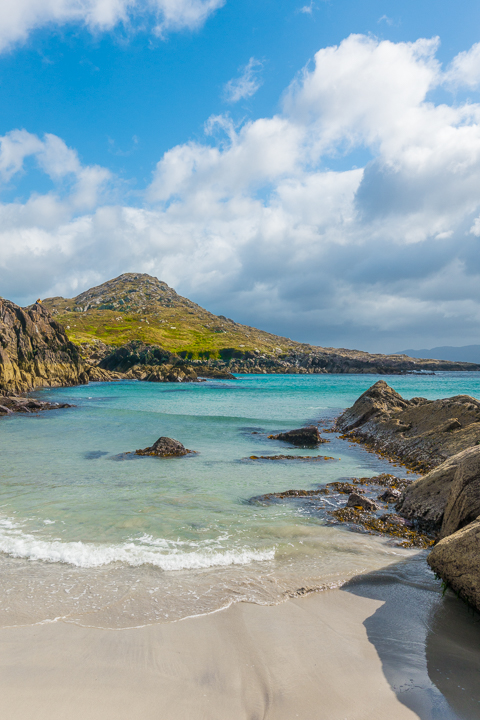 When we arrived to this tiny, unnamed beach, I couldn't tell if we were still in Ireland or on a tropical island!!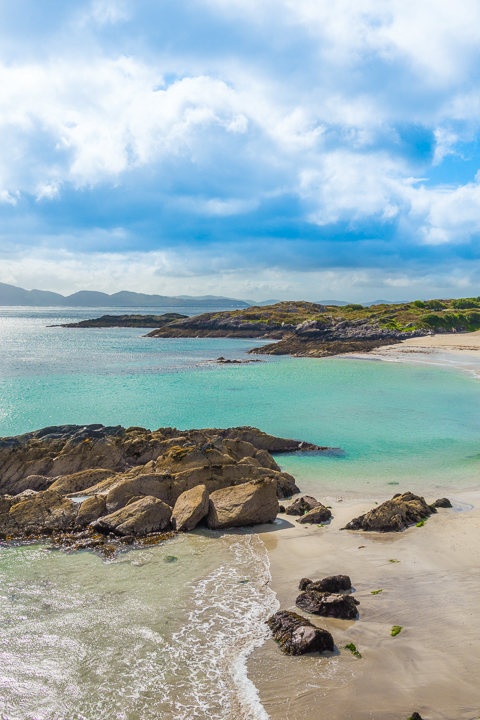 Look at the color of this water!! This beach is right across the street from O'Carroll's Cove Beach Bar & Restaurant.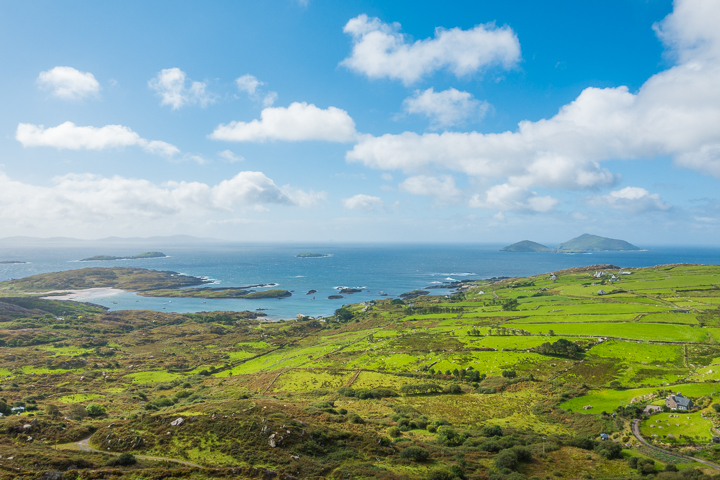 This is the view from the Ring of Kerry Lookout & Car Park in Beenarourke.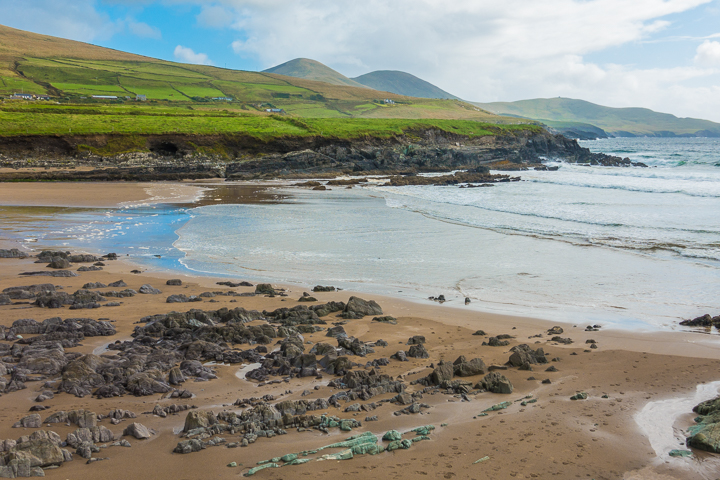 This beach at St. Finan's Bay was beautiful!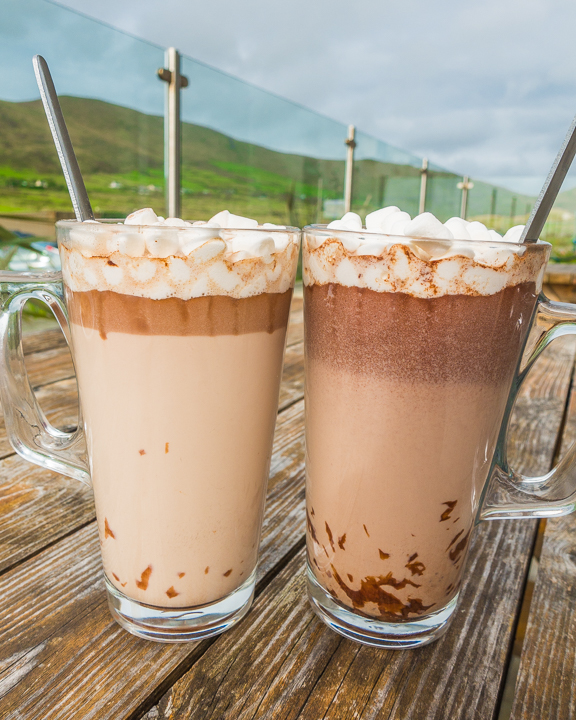 Don't miss Skelligs Chocolate Factory near the Kerry Cliffs. You can go in for a chocolate tasting and delicious milk or dark hot chocolate. So good!
---
Dingle Peninsula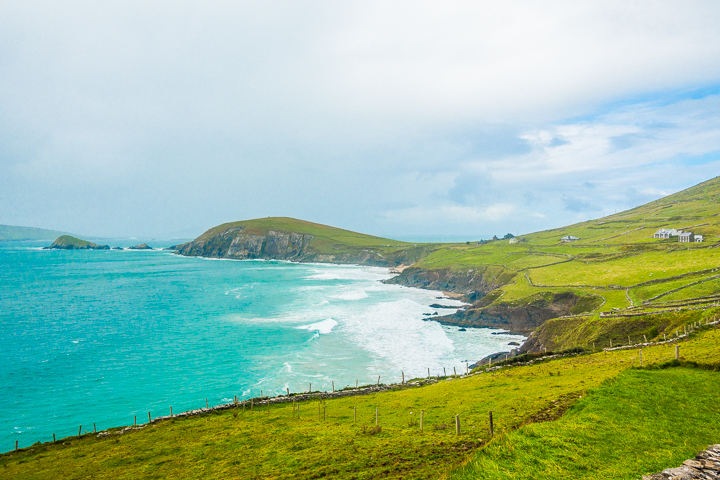 This gorgeous beach with powerful waves can be seen from the Slea Head Viewingpoint. It looks so much bigger in person!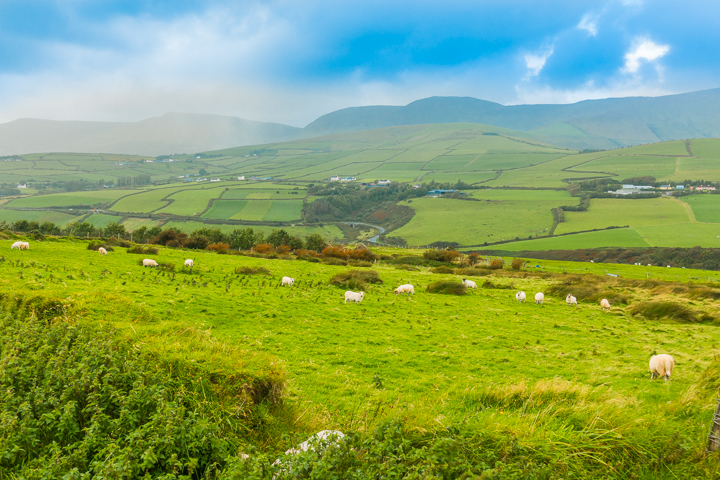 This was our view almost the entire way from Inch Beach to Minard Castle.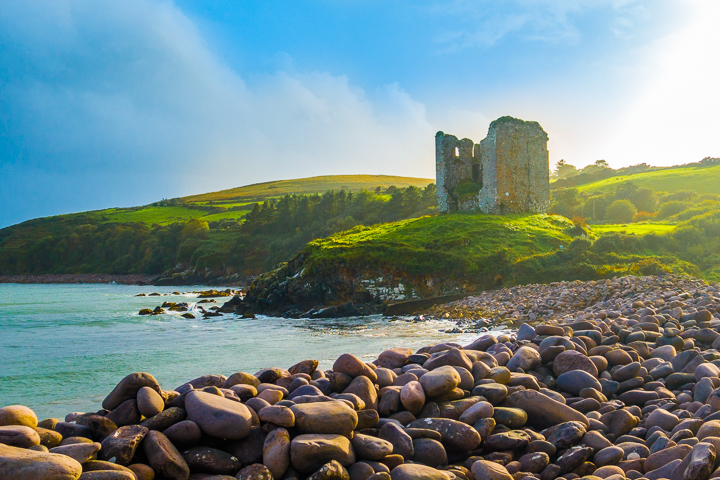 The ruins of Minard Castle.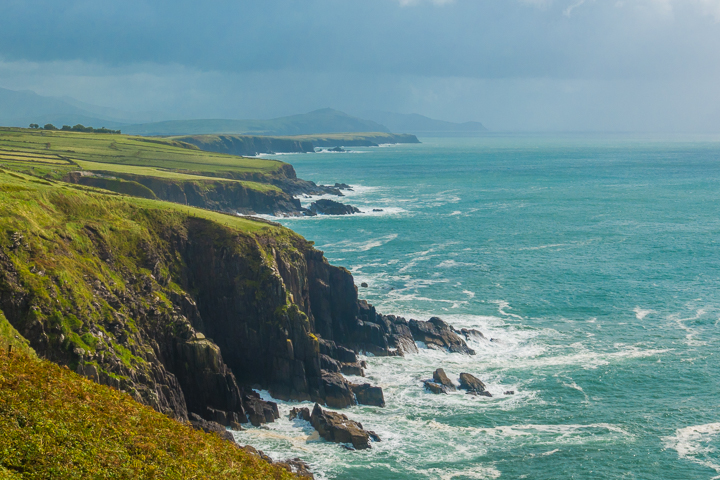 Cliffs and hiking trails between Coumeenoole and Clogher Head.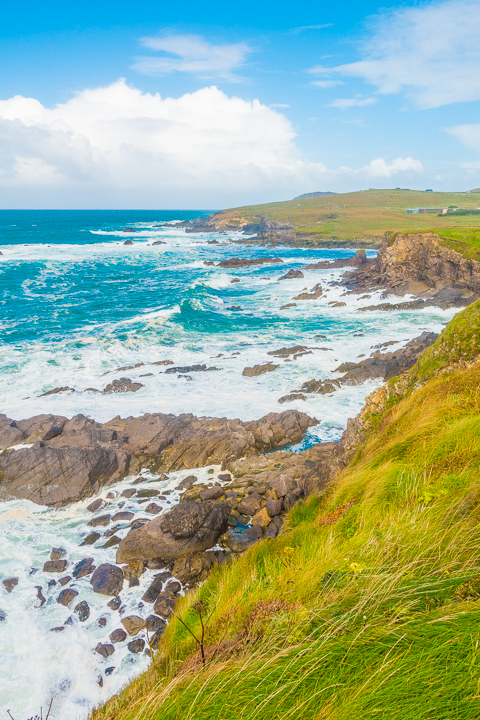 Other Points of Interest on the Dingle Peninsula:
Clogher Head
Ballyferriter Village — AKA "The Star Wars Village". Scenes from The Last Jedi were filmed here.
Kilmalkedar Church
Conner Pass
Inch Beach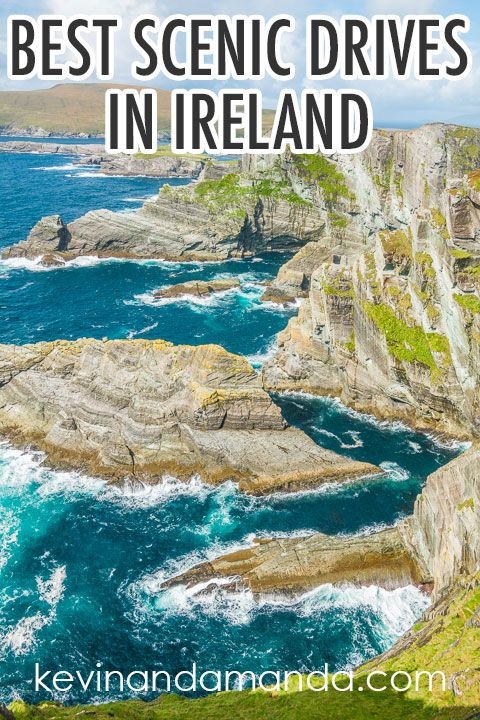 Have you driven the Ring of Kerry or Conner Pass? Which one did you prefer?