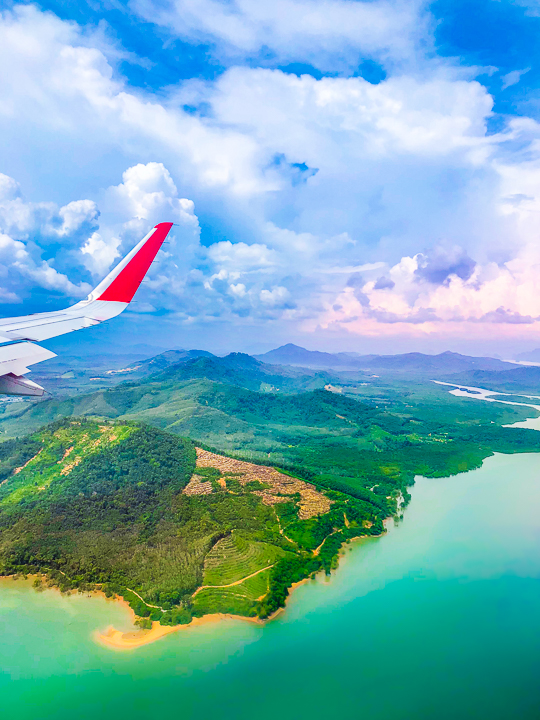 Phuket is a mountainous island in the south of Thailand most famous for its palm tree lined beaches and vibrant nightlife. Thanks to the tropical climate, it's always summer in Phuket. Even if you only spend a short amount of time here, it's easy to see why this beautiful region is known as the "Pearl of the South".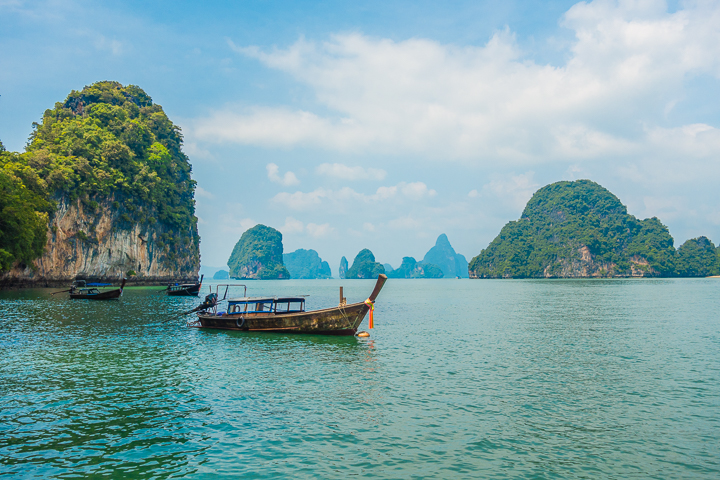 One of Phuket's most popular day trip destinations is the spectacular Phang Nga Bay. Famous for its incredible views, Phang Nga Bay is home to literally hundreds of vertical limestone cliffs rising out of the emerald-green sea. Some cliffs reach nearly 1,000 feet tall and have caves leading to magnificent lagoons.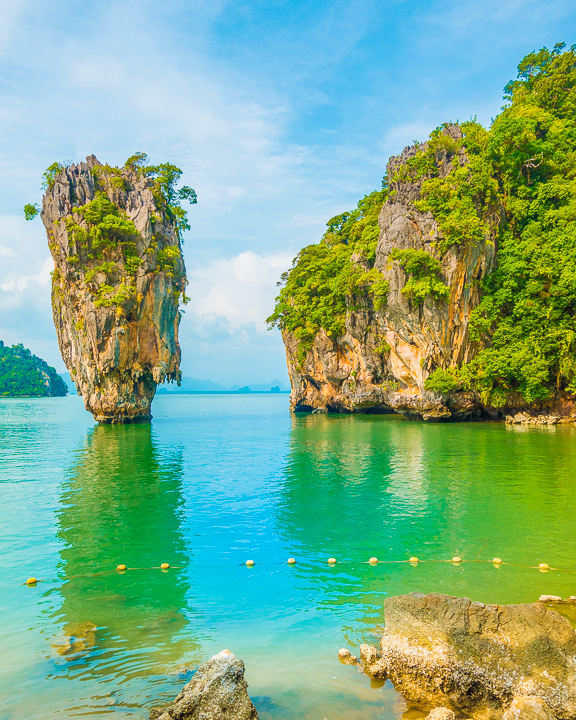 Easily the most famous of these cliffs is Koh Tapu, which means Nail Island.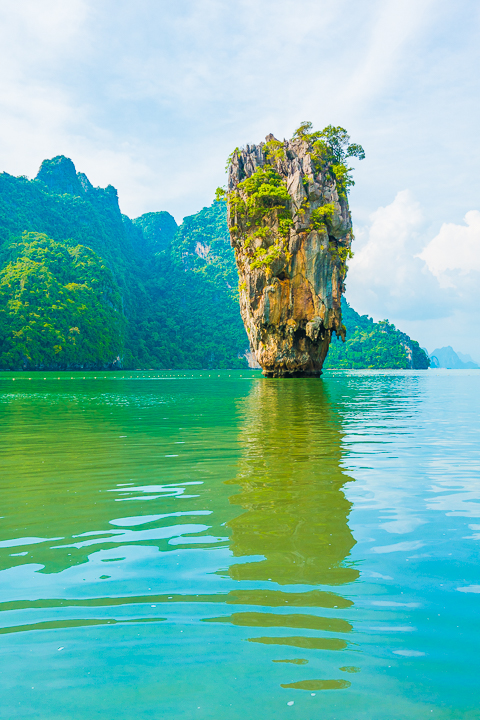 However it's much better known as the James Bond Island, made famous from the movie The Man with the Golden Gun.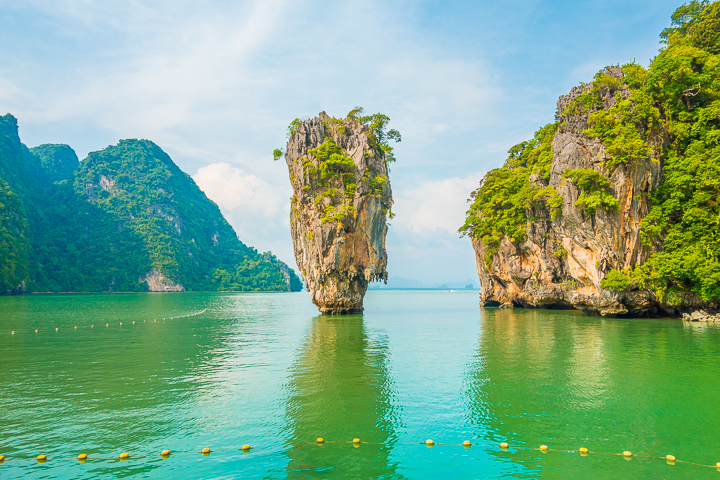 You also may recognize this island from Pinterest… Someone photoshopped a house on top and it went viral!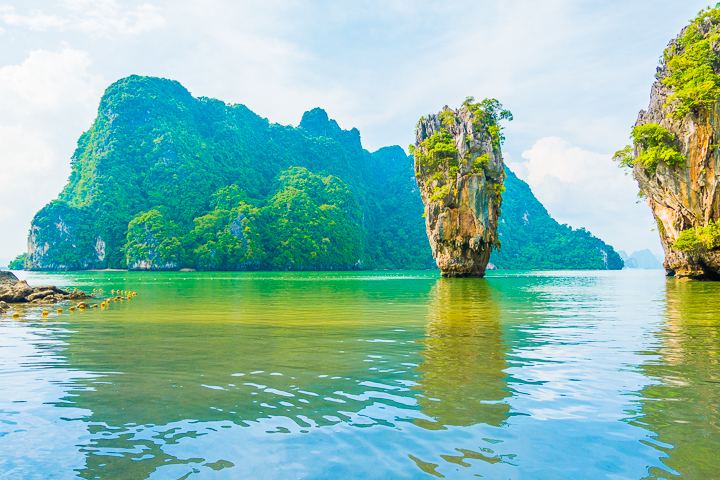 We booked a fun day trip through our hotel in Phuket that allowed us to spend a beautiful day on the water in this unique region.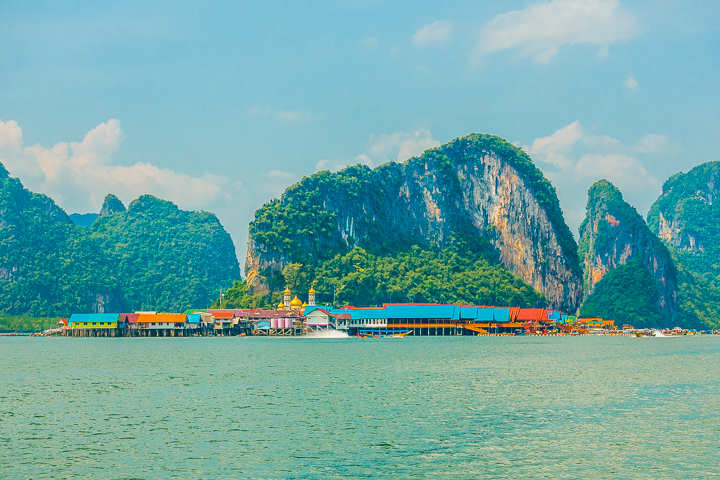 Another must-see in Phang Nga Bay is the floating village, Koh Panyi.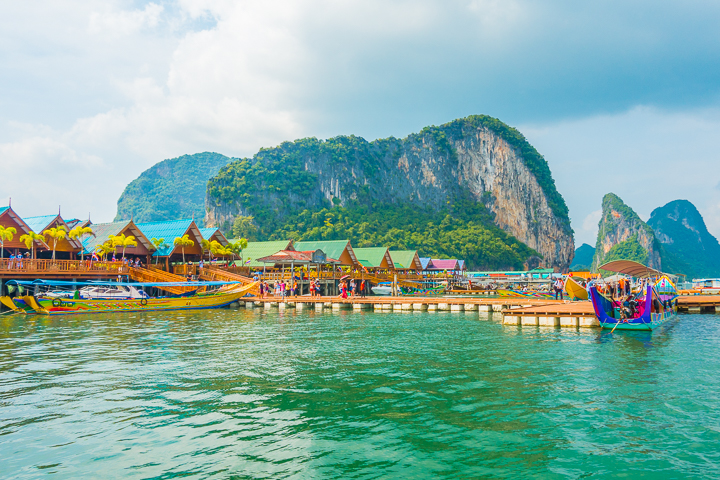 Koh Panyi is a Muslim fishing village that was built over the sea on stilts.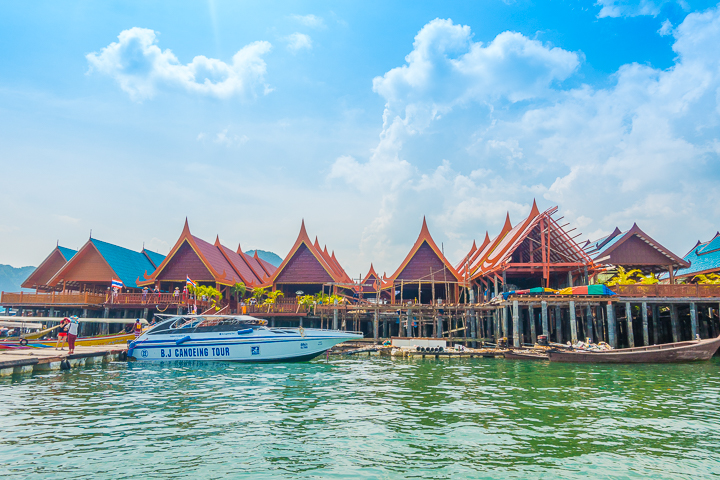 There are many restaurants and souvenir shops on the island. There's even a floating soccer field! We had lunch on the island as part of our day trip.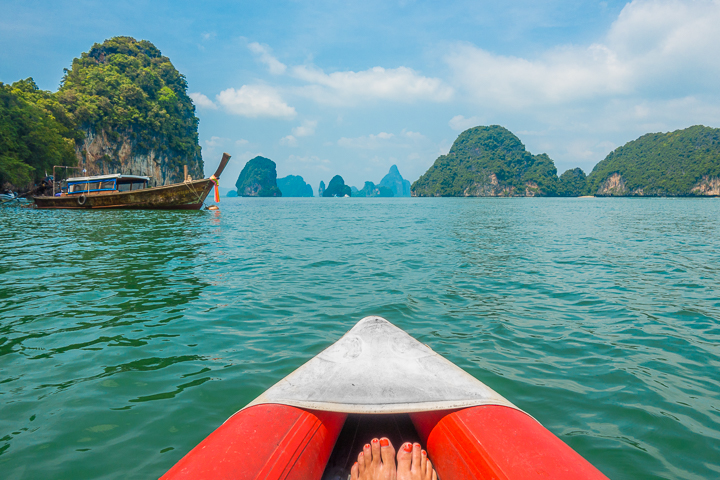 After lunch, we got to kayak around the islands and explore the caves and lagoons.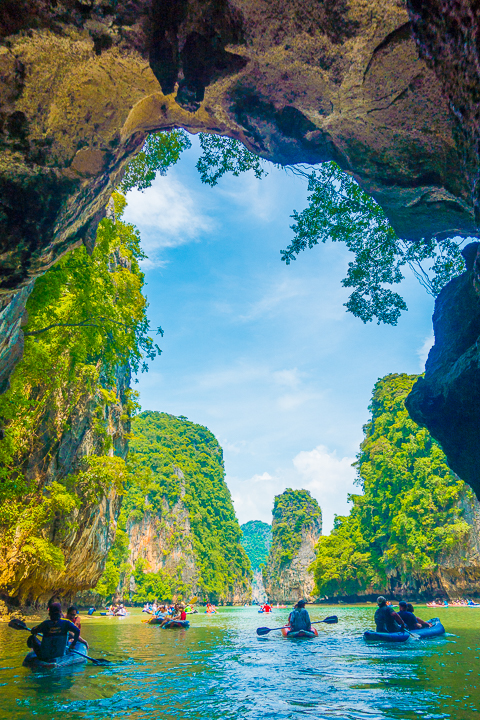 Kayaking in Phang Nga Bay
---
Phi Phi Islands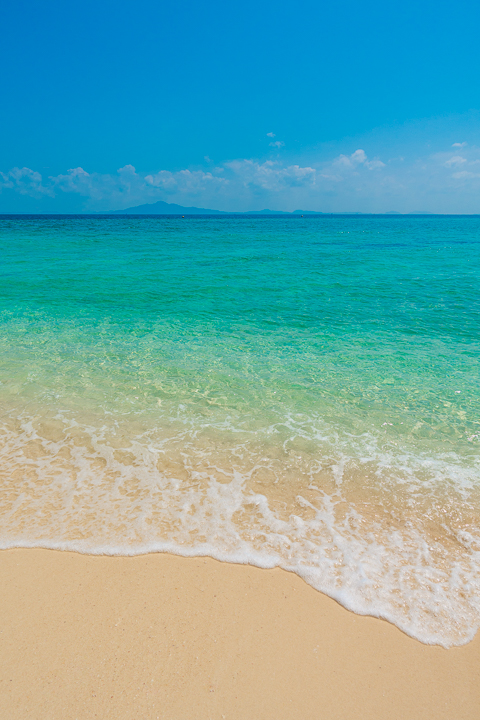 If you love snorkeling, beautiful beaches, and crystal clear water, another option is a day trip to the Phi Phi islands. There are so many secluded, tiny, tropical islands in this area. We spent all day island hopping, riding on the boat, swimming, relaxing, snorkeling, soaking up the sun, and even had lunch on our own private island.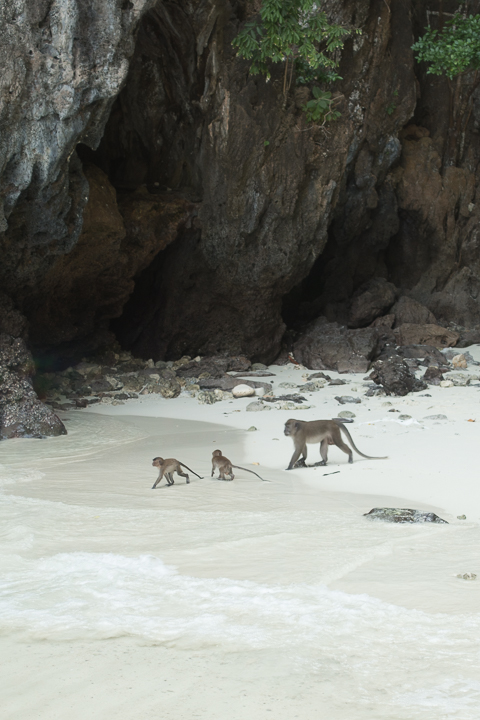 There was even an island with baby monkeys playing on the beach!
TIP: Bring lots and lots and LOTS of sunscreen to Thailand. Sunscreen is ridiculously overpriced in Phuket. As in, $50 for a bottle ridiculous. I'm not even kidding. I don't normally need a lot of sunscreen, and when I do wear it, I only wear 15 SPF. But Thailand is so much closer to the equator, you need more than you think you do! I applied 30 SPF every chance I got and still got a little more sun that I would have liked. I wish I had brought 50 SPF or more. Don't let a sunburn ruin your trip!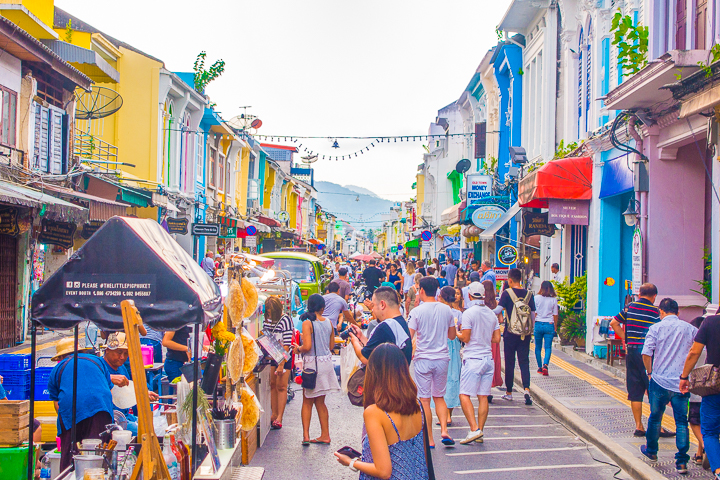 Back in Phuket, I was SO excited to go to the famous Phuket Weekend Market on Thalang Road, open only on Saturday and Sunday evenings.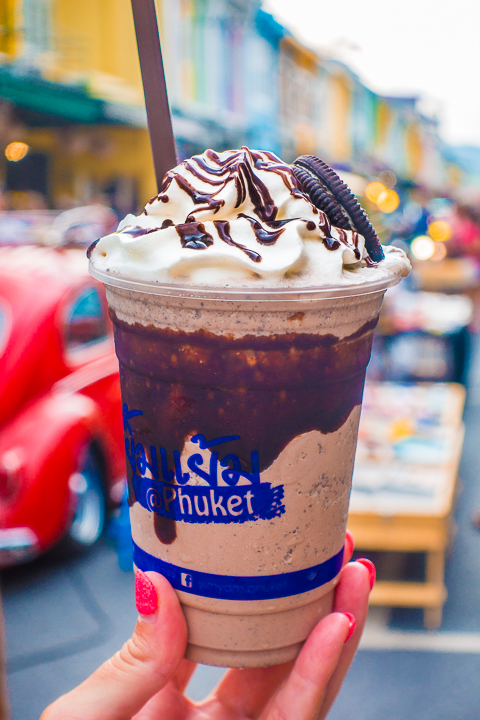 I planned to eat my way through this lively night market! There were so many fun food stands and boutiques.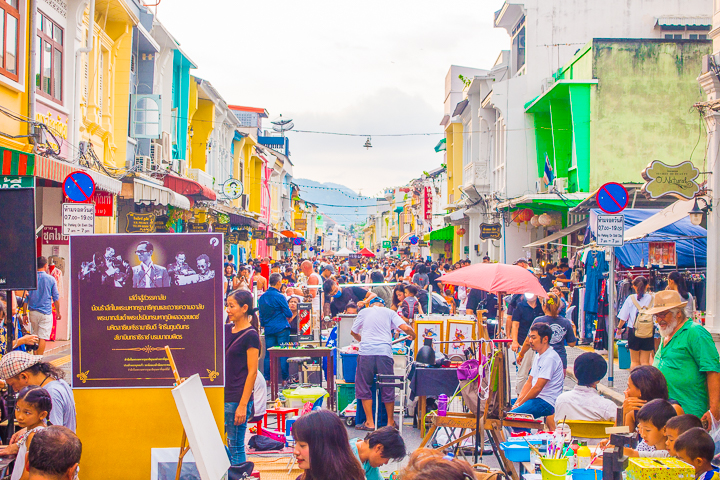 Unfortunately it started POURING down rain 30 minutes after we got there, and didn't stop for the rest of the night. That's a tropical island for ya!
---
Where to Stay in Phuket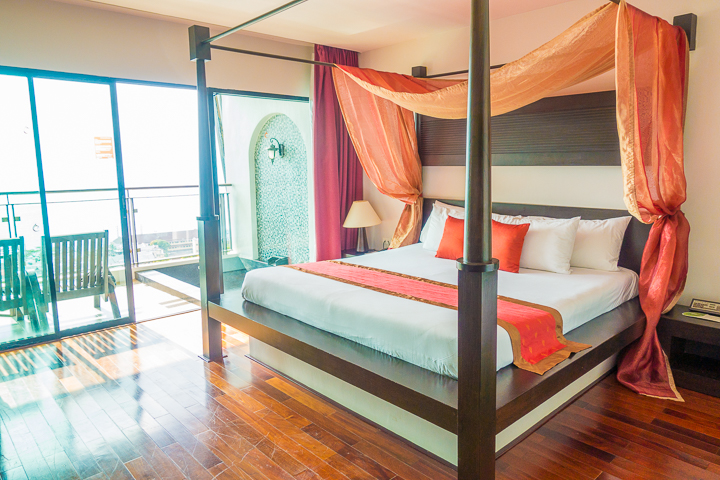 We stayed at the Centara Blue Marine Resort & Spa in Patong Beach. Patong is Phuket's most famous and developed beach. It's located in a bay with warm, calm water — ideal for swimming. Beach chairs and umbrellas can be rented for a small daily fee. Vendors selling ice cream, fresh fruit, and tropical drinks walk the beach all day. Jet skiing, parasailing, and Thai massages are also available.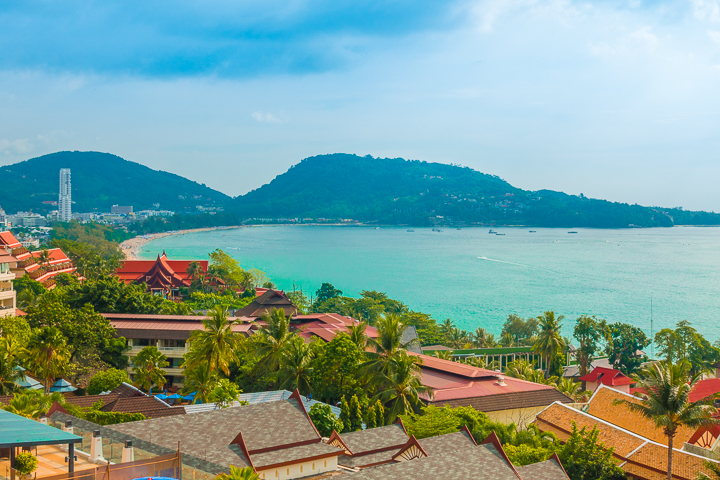 View from our room
Patong is also famous for its nightlife. We avoided Bangla Road in Phuket (too touristy), and instead explored Sawatdirak Rd. It was super quiet, felt much more authentic and local, and we had 2 amazing meals from the market here.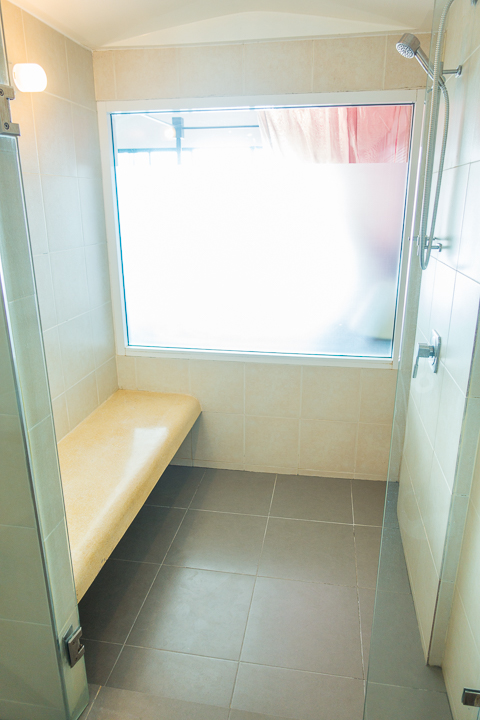 Loved this giant shower!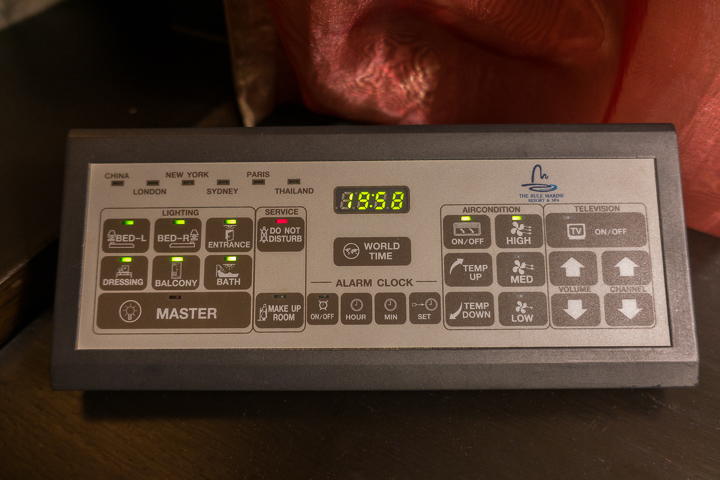 This was one of my favorite features in our room. I love being able to do everything from bed, without ever having to get up.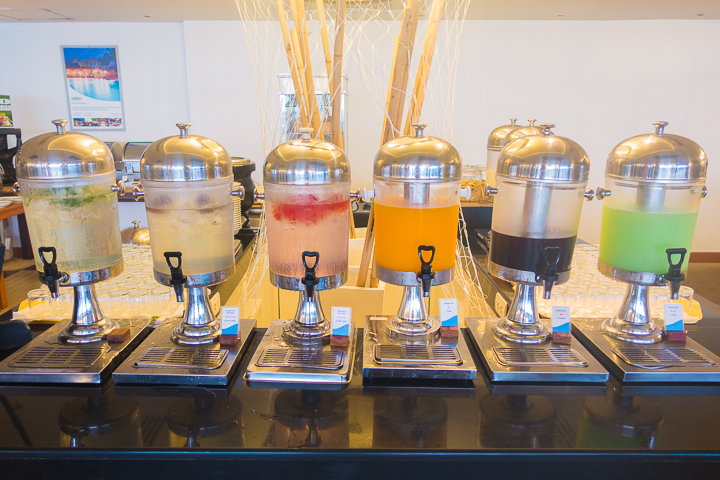 I loved Centara Hotels & Resorts signature infused waters and tropical juices at breakfast!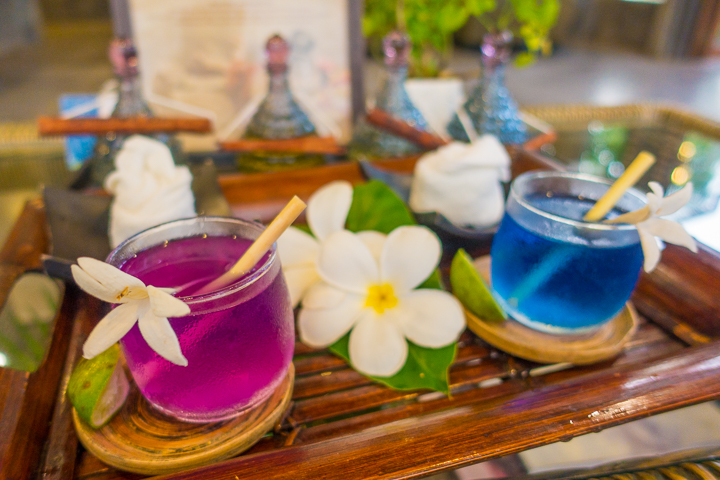 We also had the opportunity to experience Centara's award-winning Spa Cenvaree. The fun welcome drinks change from blue to pink when you add a spritz of lime!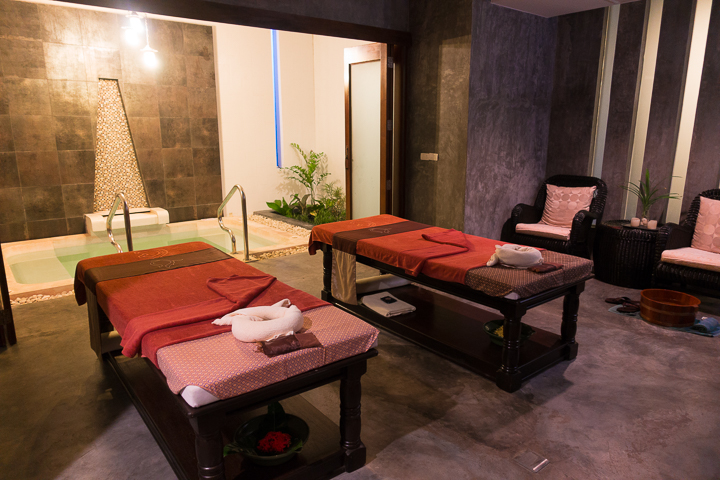 Spa Cenvaree offers a range of massages and therapeutic treatments inspired by ancient Thai rituals. You can choose from one of their signature treatments or a spa specialist can help you choose the most beneficial therapy for your needs.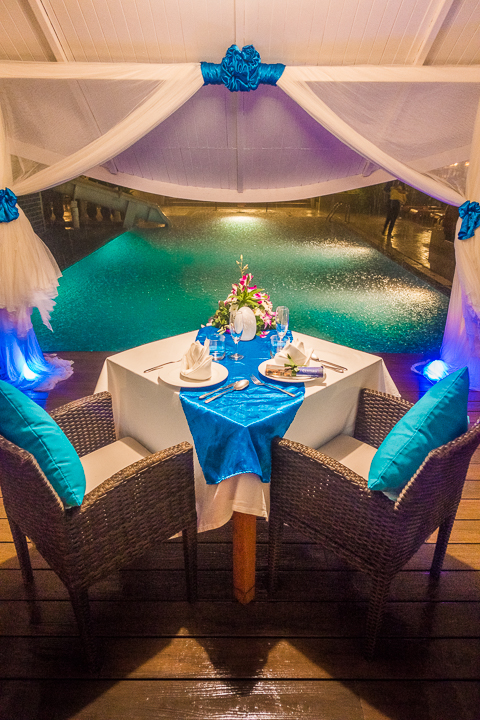 Our last night in Phuket we had dinner by the pool at Blue Horizons with a tropical thunderstorm as our sound and light show.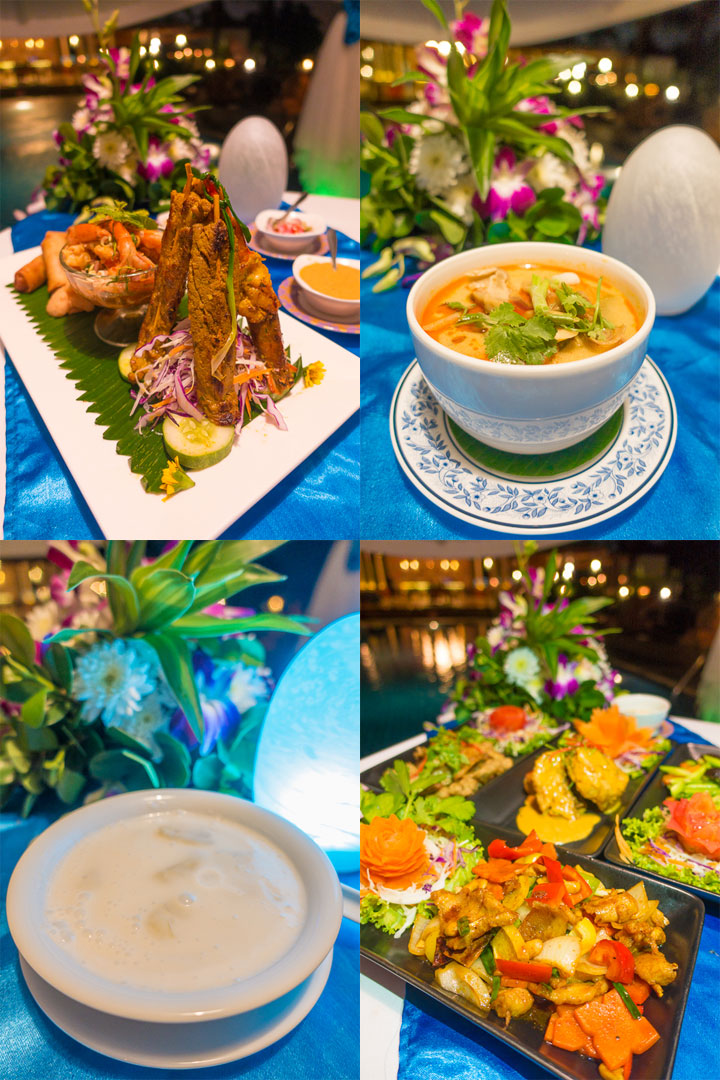 We sampled a wide variety of  authentic Thai dishes. From appetizers to dessert, every plate was incredible!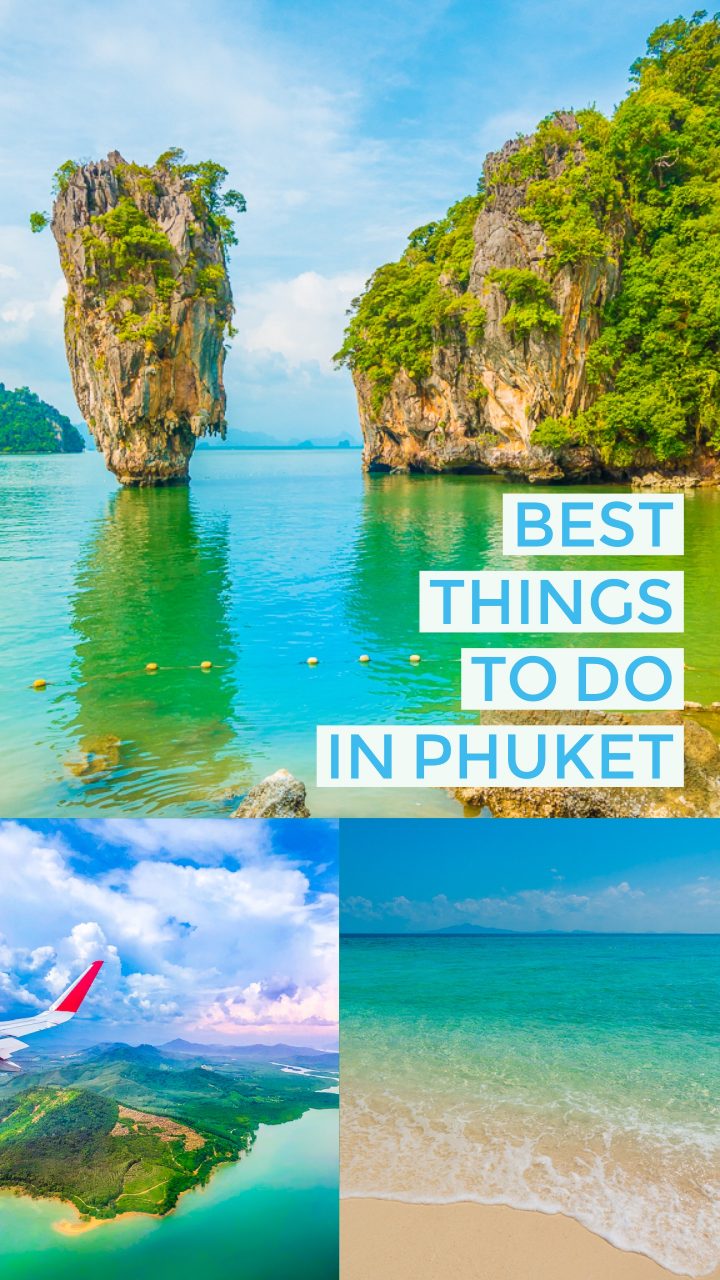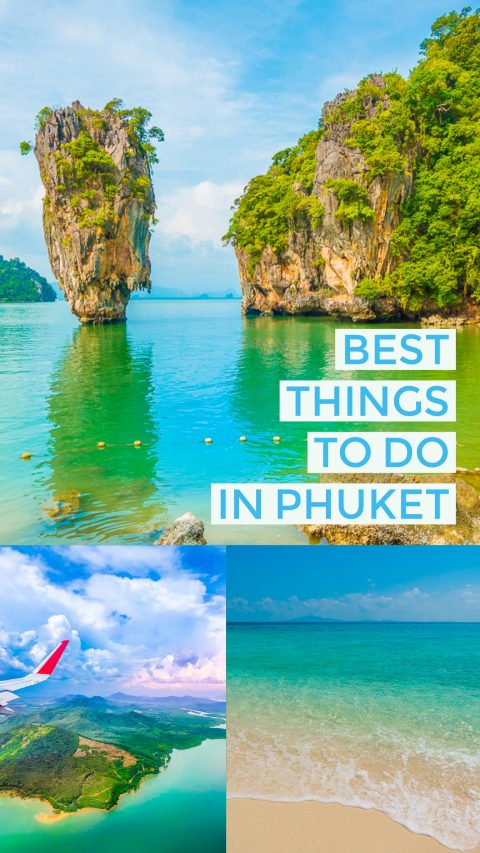 Thanks so much for reading! Stay tuned for more from our adventure in Thailand!