Planning a trip to San Francisco? If you've always dreamed of seeing the massive redwoods trees, here's the best way to visit Muir Woods from San Francisco, plus some other fun things to do in the area after you visit the redwood forest.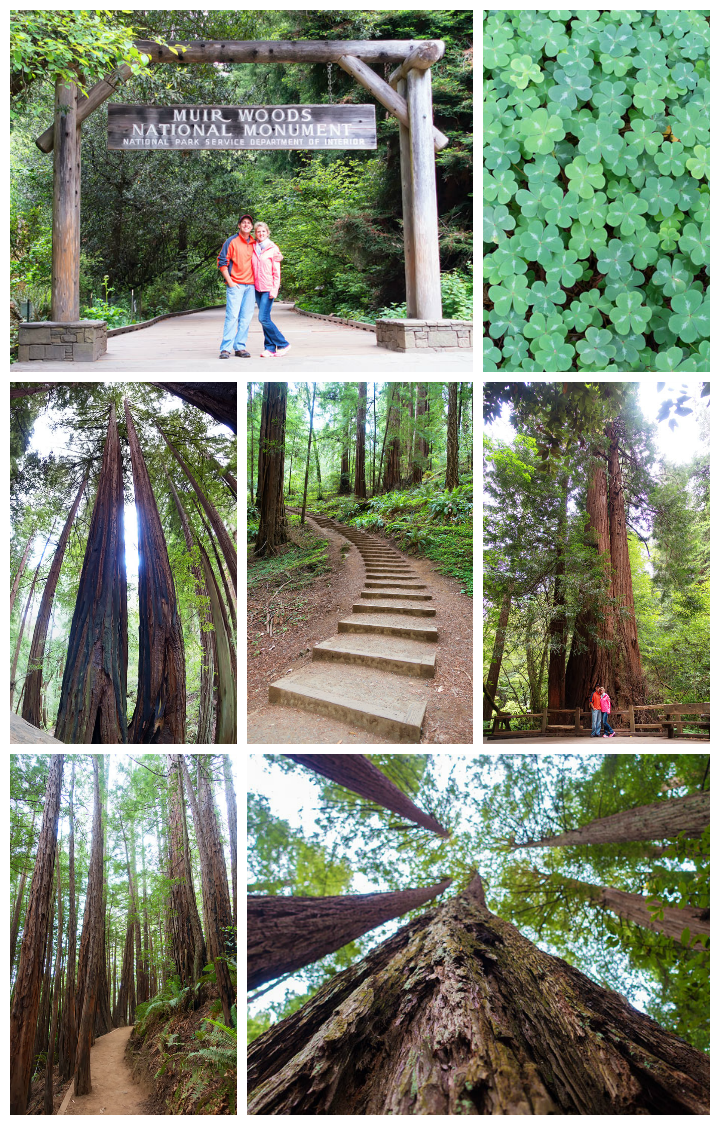 Muir Woods
If you don't like crowds, the best way to visit Muir Woods is by car. Our advice is to rent a car for the day.
Muir Woods can get crazy crowded, even on weekdays, since a lot of tour buses go there. The buses start arriving between 9-10am, so if you don't like crowds, plan to arrive before then.
We got to Muir Woods right at 8am, hiked for about 2 hours and never saw another person until we left at 10am, when all the buses were arriving.
Muir Woods Hikes
We loved hiking among the giant redwood trees. There are several easy, well-marked trails you can take from the entrance. There is a sign with trail length and difficulty. I was amazed at all the clover that covered the redwood forest floor! It was everywhere! Kevin told me he's never seen a four leaf clover before. I thought for sure we would see one, but I looked everywhere and no luck!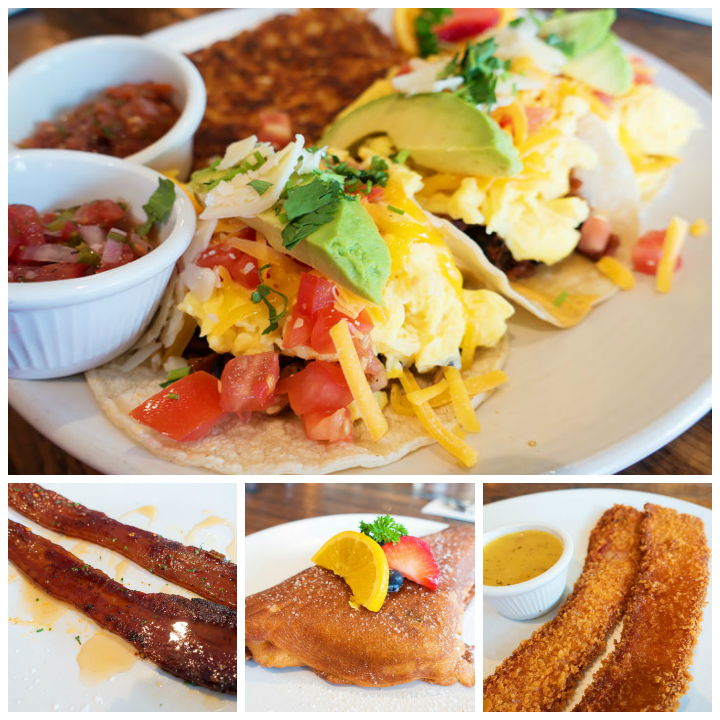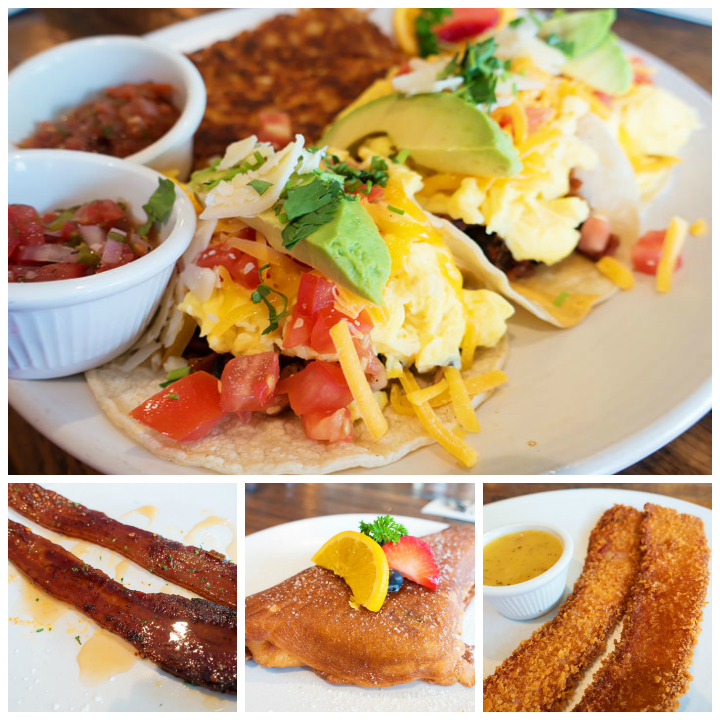 What to do after you visit Muir Woods?
After about a four-mile hike in the forest, we drove to the little town of Mill Valley for a late breakfast / early lunch. We stopped at Kitchen Sunnyside for their famous Millionaire's Bacon, Dixie Bacon (deep fried bacon), and Deep Fried French Toast. Kevin got the breakfast tacos, which were phenomenal. The Deep Fried French Toast is like a beignet, but super soft on the inside!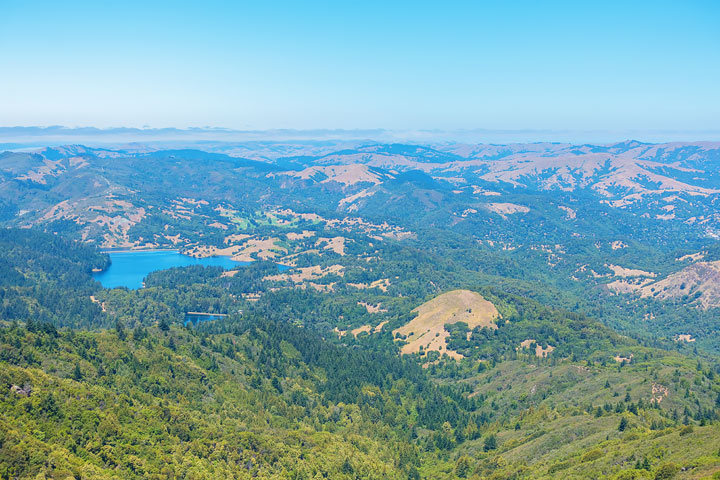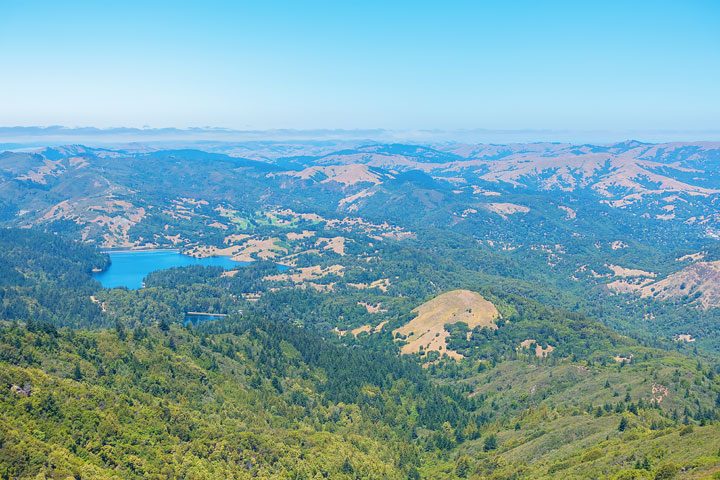 Mount Tamalpais East Peak
After visiting Muir Woods, another fun thing to do in the area is hike Mount Tamalpais East Peak. From the parking area there's a 1/2 mile trail to the top with some gorgeous views along the way!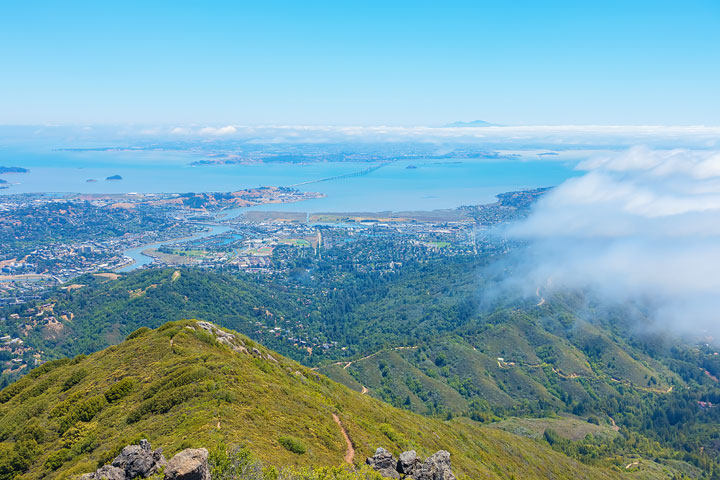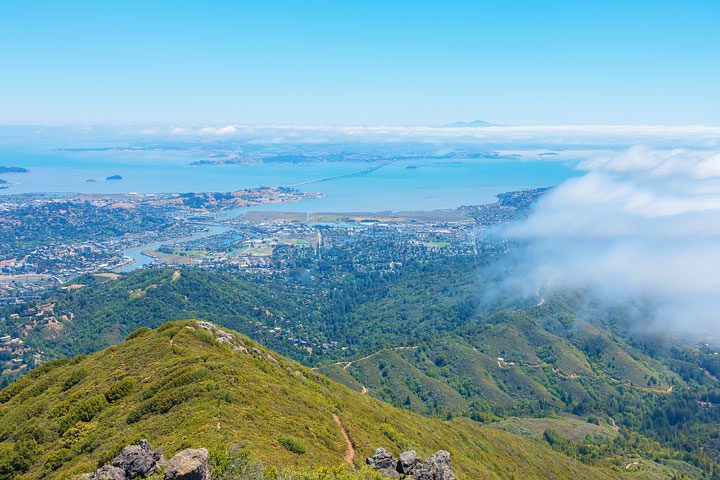 To our left we could see San Quentin…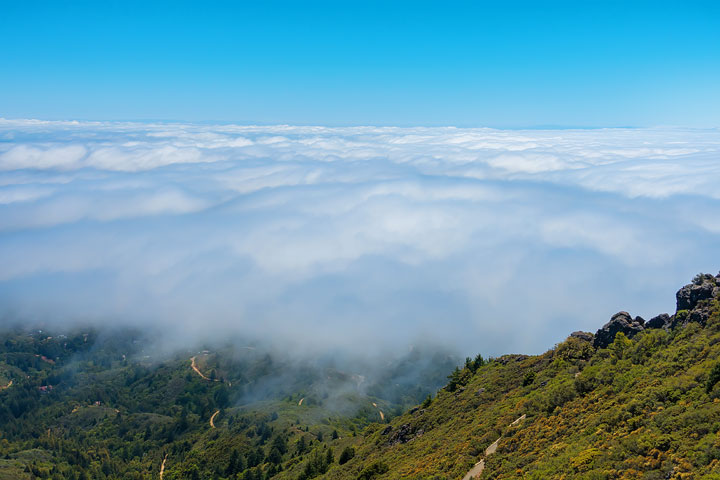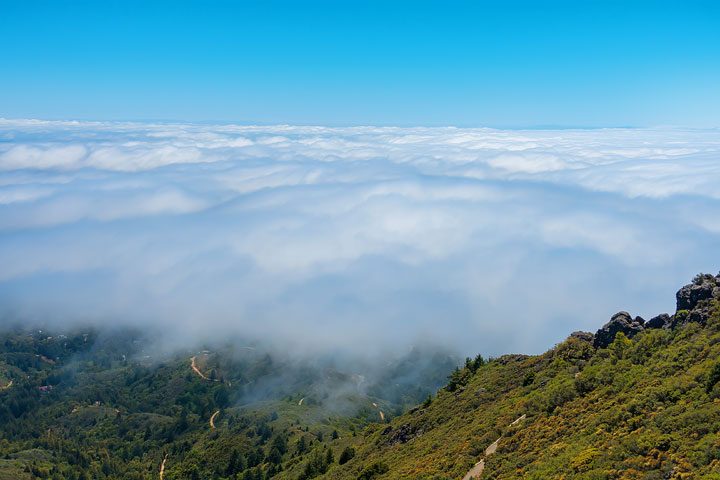 And to our right was San Francisco! This was all we could see of San Francisco through the fog, lol!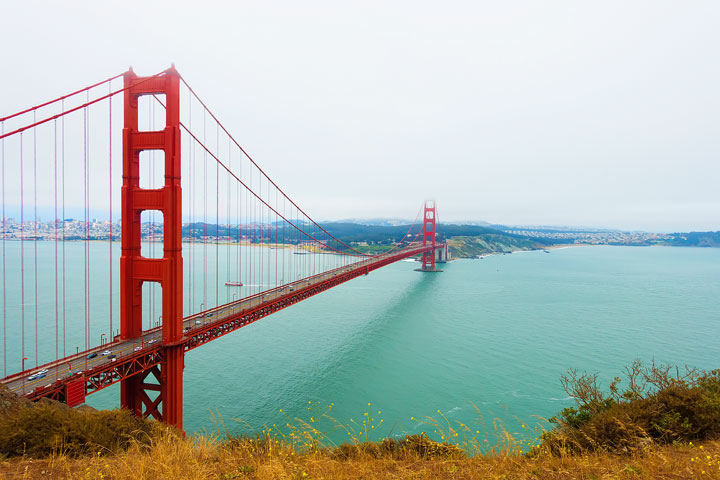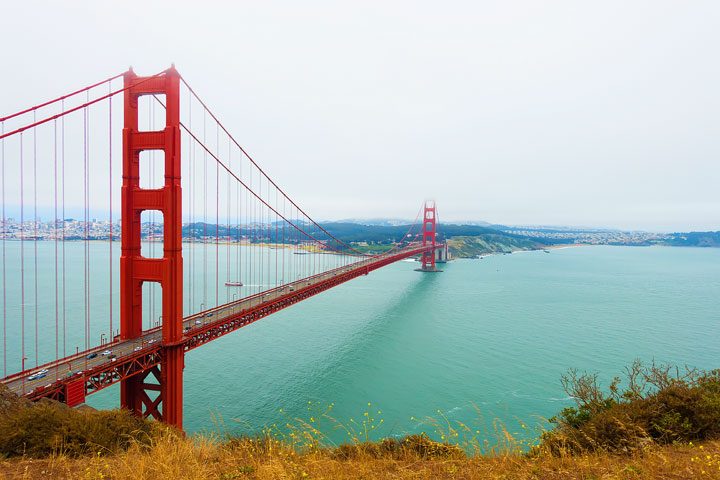 Golden Gate Bridge View — Battery Spencer
On your way back from Muir Woods, definitely stop at the Battery Spencer overlook of the Golden Gate Bridge. Hopefully you'l have better weather than we did!
---
Like this post? Save it on Pinterest!