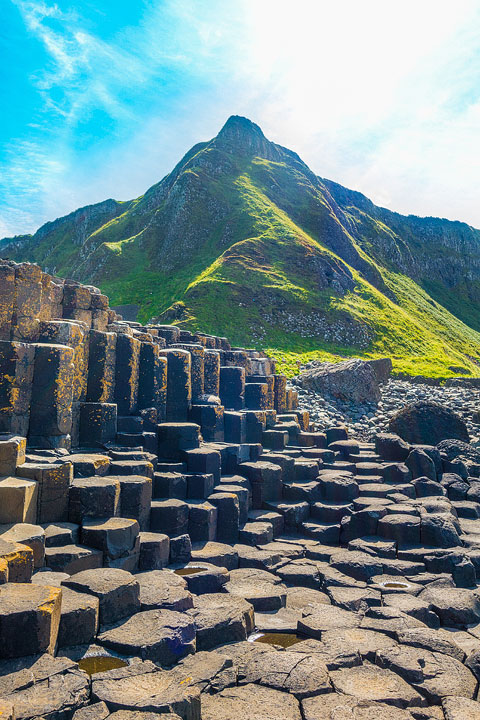 Giant's Causeway is a spectacular rock formation on the coast of Northern Ireland. It is an area of about 40,000 hexagonal columns rising out of the sea. The unique look of the causeway was formed by an intense ancient volcanic eruption.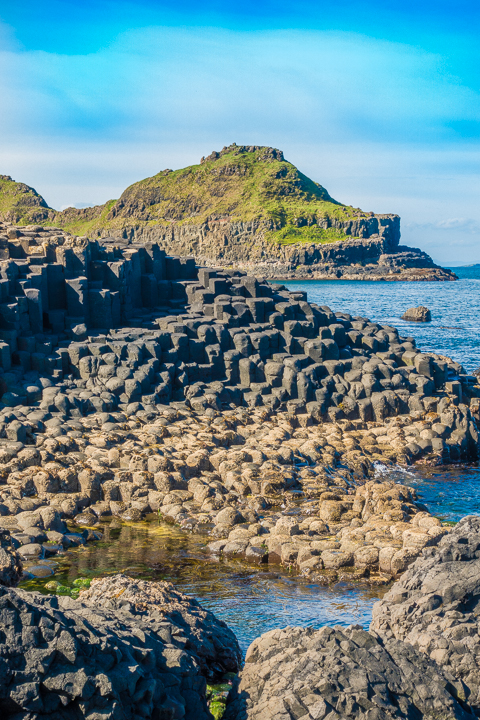 Or if you'd prefer to believe the legend, the columns are the remains of a causeway (bridge) built by an Irish giant named Finn MacCool to connect Ireland and Scotland.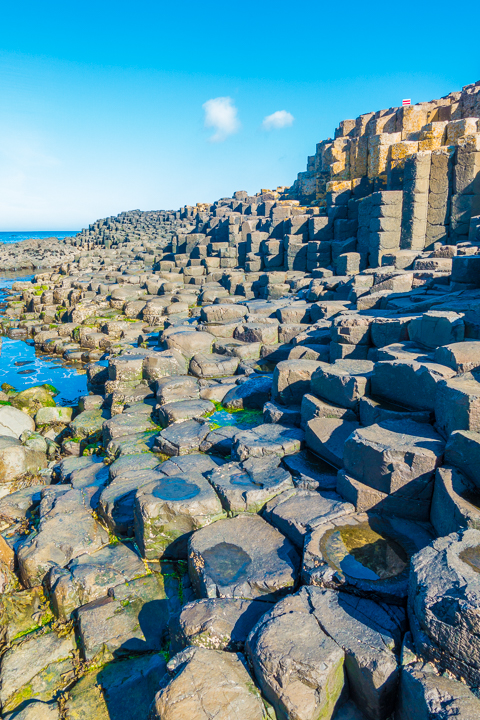 There are identical columns in Scotland at Fingal's Cave on the Isle of Staffa (just 150 km away) to support this legend.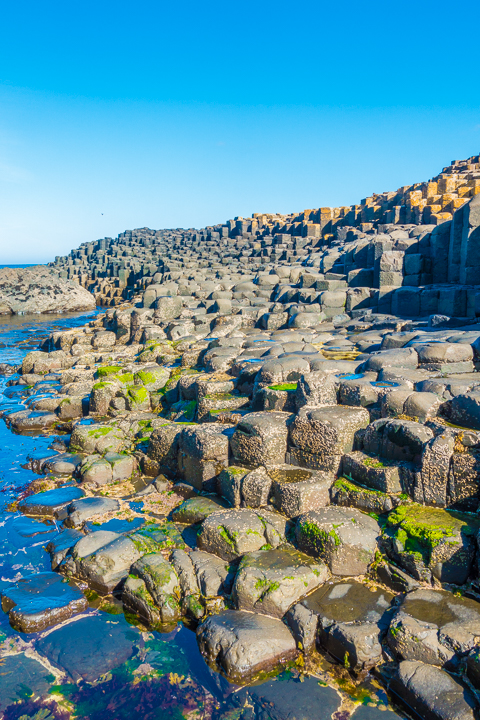 See our pictures from Fingal's Cave here!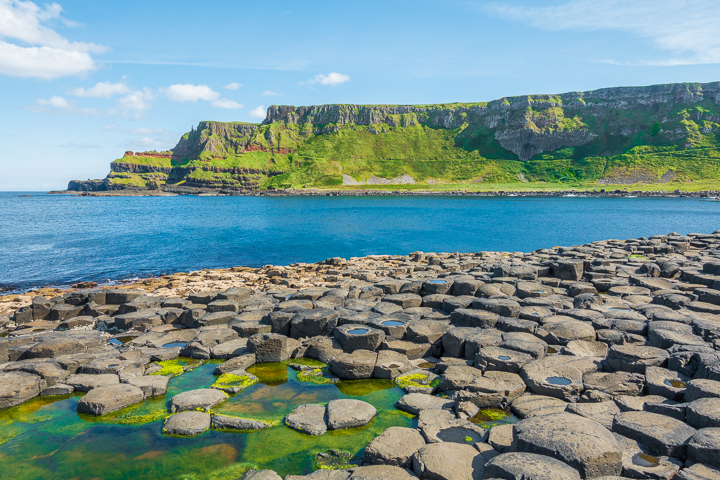 ---
Getting There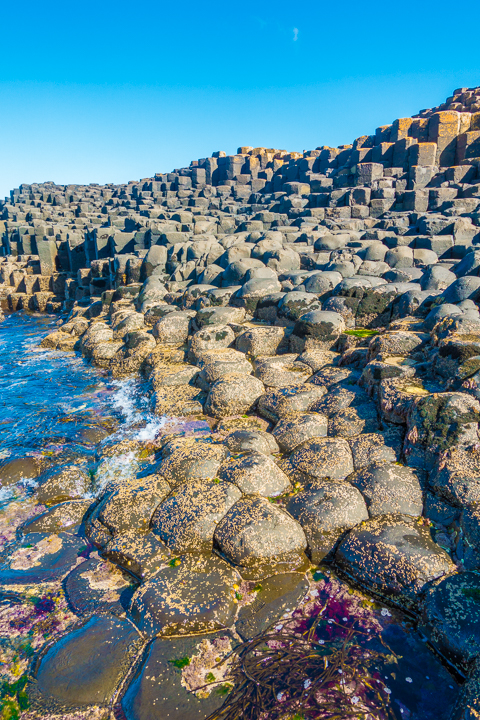 Giant's Causeway is free to visit and is always open. However it can get quite busy during the day, and knowing where to park can be confusing. There is an official parking lot for the Visitor Center at Giant's Causeway. Parking here costs £10.50 per person (not per vehicle, per person) and gives you access to a museum about how the causeway was formed. However you can visit the causeway for free without visiting the museum.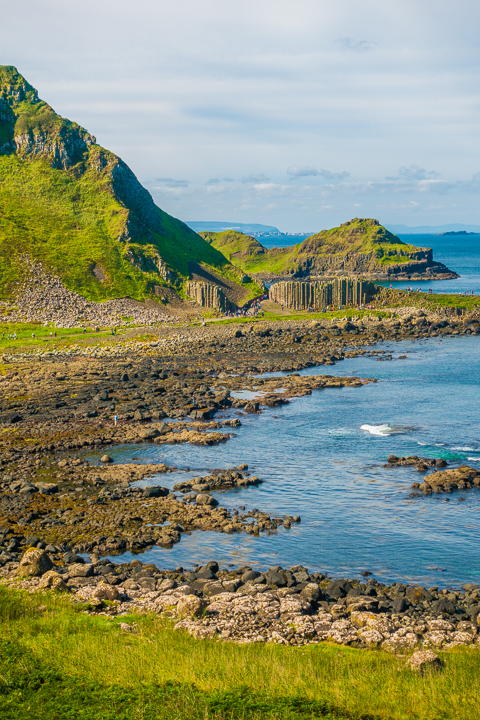 Our B&B host recommended we park at a restaurant called The Nook which is right next to the Visitor Center parking lot, and have a coffee or lunch there. We arrived at 10 AM, and the Nook doesn't open until 11 AM, but there was someone outside in the parking lot. We asked if we could park there and have lunch after exploring the causeway and they were more than happy to let us do just that. Our lunch was about £25, so basically we either got a free lunch or free parking, however you want to look at it.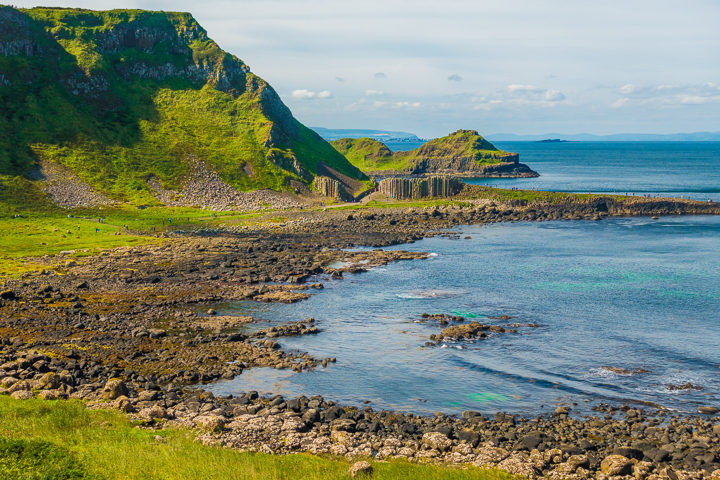 Otherwise, you can take the free park and ride from Bushmills, or park in the Causeway Railway Car park for £6 per car, all day.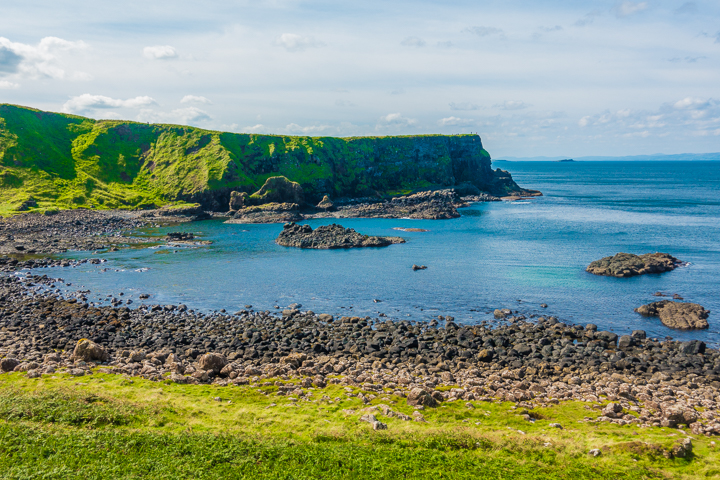 Once you've parked, it is about a 10-15 minute walk on a wide, paved path down to the causeway.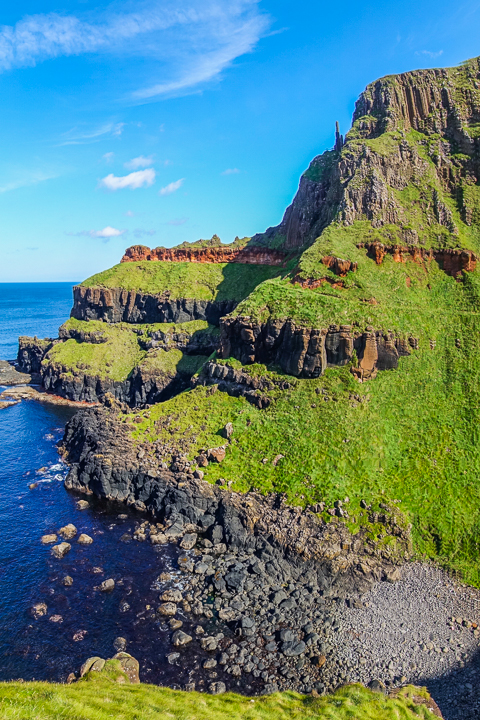 ---
Hiking at Giant's Causeway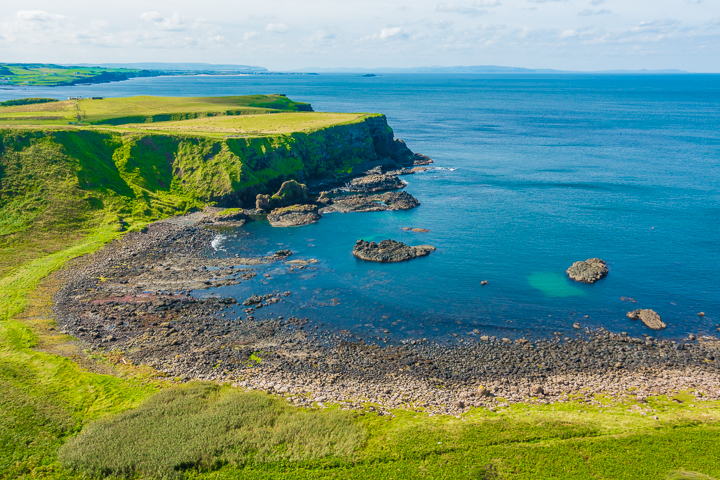 After exploring the causeway, there is a hiking trail you can take that follows along the upper cliffs of the coast, giving you a panoramic view down onto the causeway.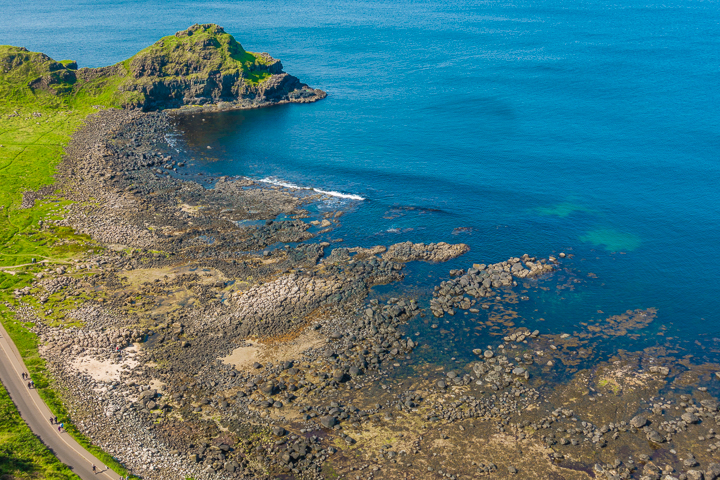 It is a short, easy hike, about 2 miles (one way) and relatively flat.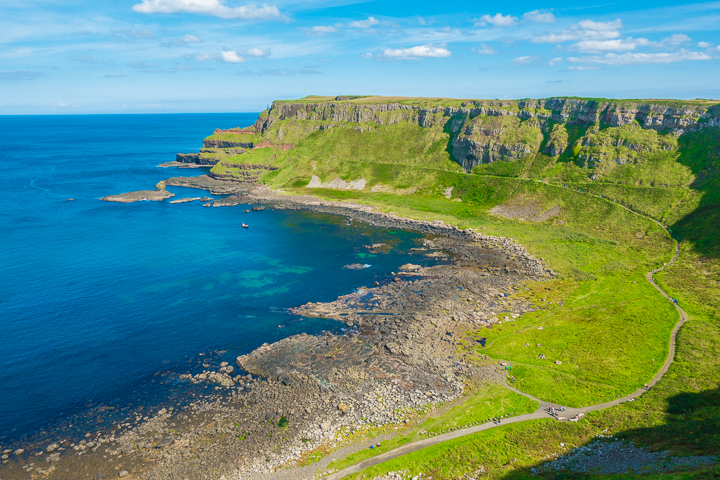 If you've got good weather, I highly recommend this hike for the breathtaking views!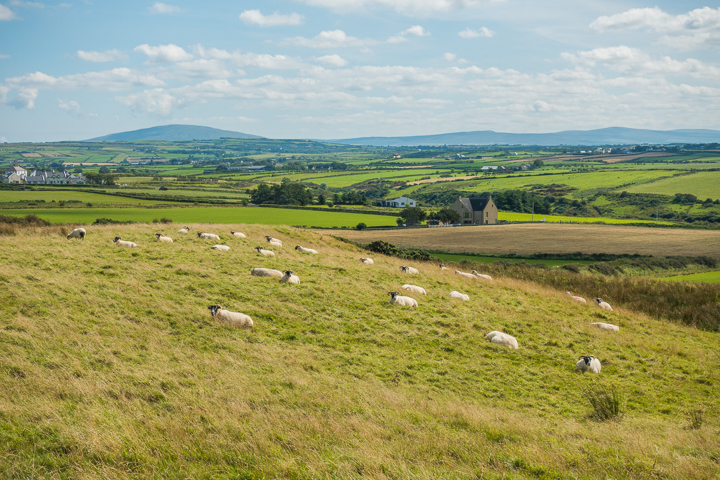 ---
Other Things To Do in the Area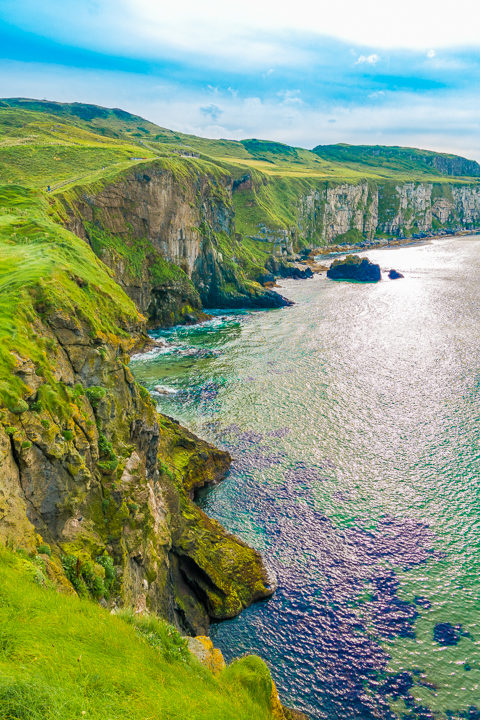 It's worth going to Northern Ireland just to visit Giant's Causeway! But you'll still have time to do some other things in the area. Here's what we did.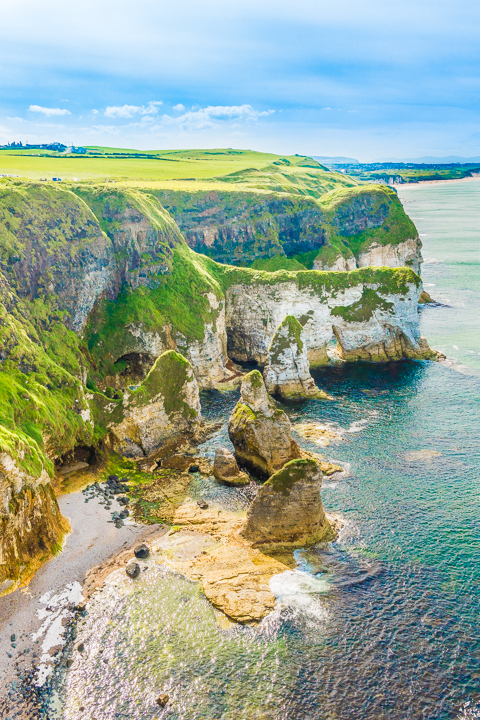 Magheracross View Point
Just down the coast from Giant's Causeway there is a spectacular view of steep limestone cliffs that have been carved from years of weathering into a natural labyrinth of caves and arches. This rugged white coastline is unbelievably stunning! There is a large (free) parking lot and viewpoint at Magheracross. From here you can see all the way from the cliffs to Dunluce Castle.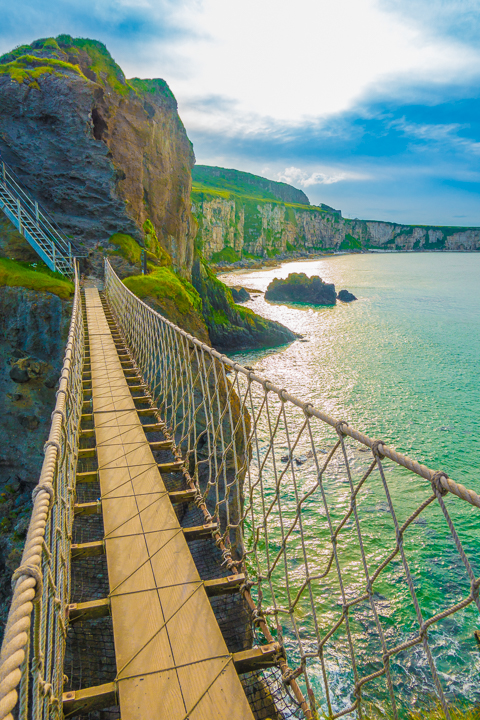 Carrick-a-Rede Rope Bridge
Carrick-a-Rede Rope Bridge is a famous rope bridge that connects the coast of Northern Ireland to the tiny uninhabited island of Carrickarede. It is 66 feet long and nearly 100 feet above the rocks below. You can explore the small island and take in the beautiful views of the coast. It can get busy during the day, so I recommend going here early or late.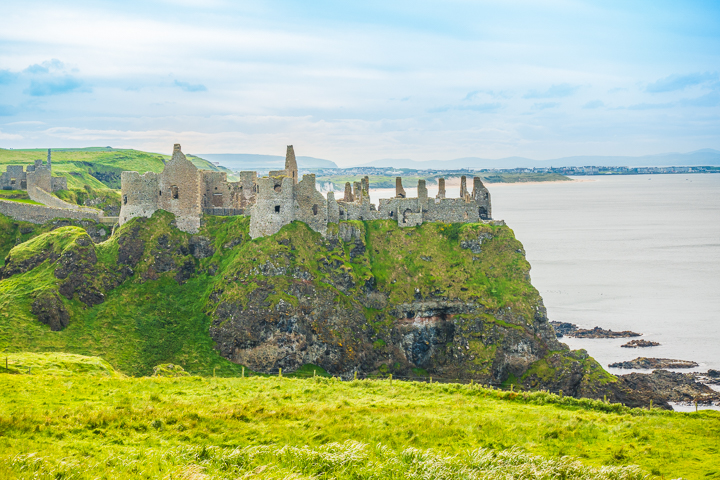 Dunluce Castle
Dunluce Castle is a medieval castle on the coast of Northern Ireland, right next to Giant's Causeway. You can pay a small fee to explore the ruins, or just enjoy the view from Magheracross and other pull-offs along the coast.
---
Where to Stay
You can stay in either Portrush or Ballycastle. Both are equally close to all the sites above. Portrush seemed like a really fun town with lots to offer tourists, but unfortunately a special event was going on when we were there, so all the hotels and B&Bs were booked up. We stayed in Ballycastle, which is a really cute, charming little town. If you're looking for a place to stay in Ballycastle, we had a great experience at The Old Manse B&B. Our host was very familiar with the area and gave us lots of local/insider tips that we would've never known about otherwise.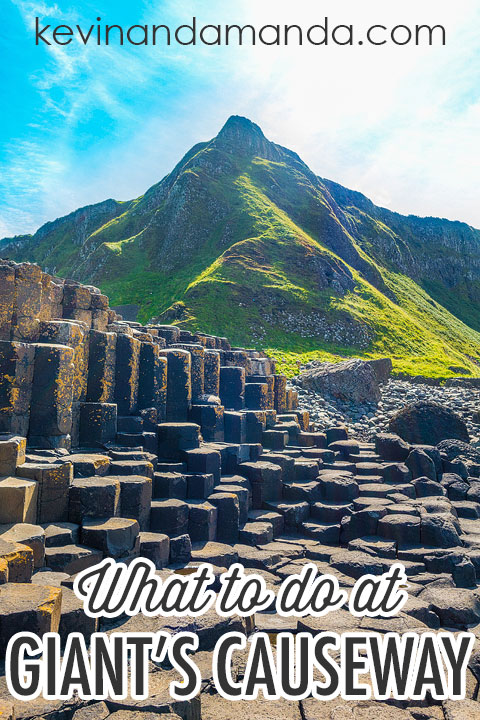 Thanks so much for reading! Stay tuned for the next stop on our 2-week road trip itinerary through Ireland.