PBJ Marshmallow Oreo Stuffed Cookies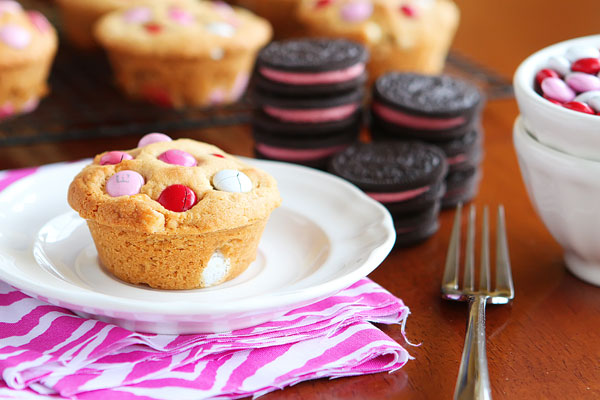 I completely love peanut butter and jelly, and I am so excited to share this fun PB&J inspired stuffed cookie recipe with you today! It's my favorite, chewy peanut butter cookie recipe stuffed with a pink, very berry flavored Oreo for a fabulous PB&J combo all in one bite. Plus it's loaded with mini marshmallows and chocolate M&Ms. Perfect!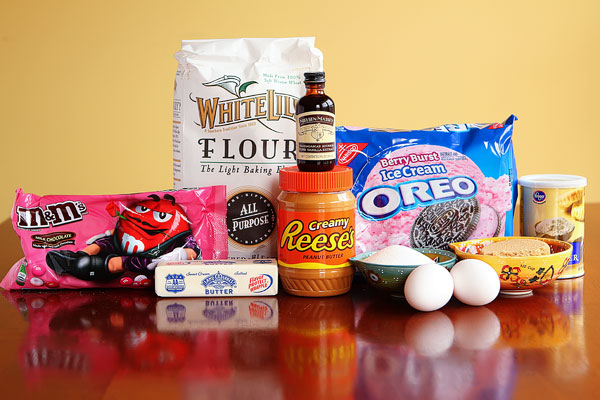 Here's a quick glance at the ingredients, nothing too complicated here!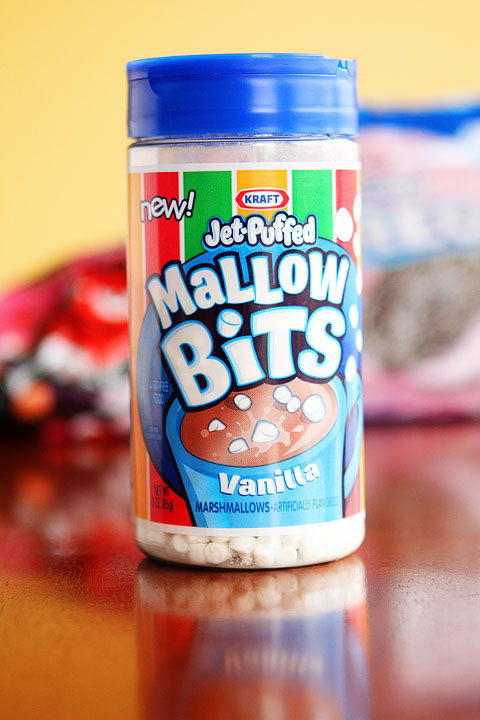 You'll also want these. Have you gotten your hands on these adorable tiny marshmallows yet??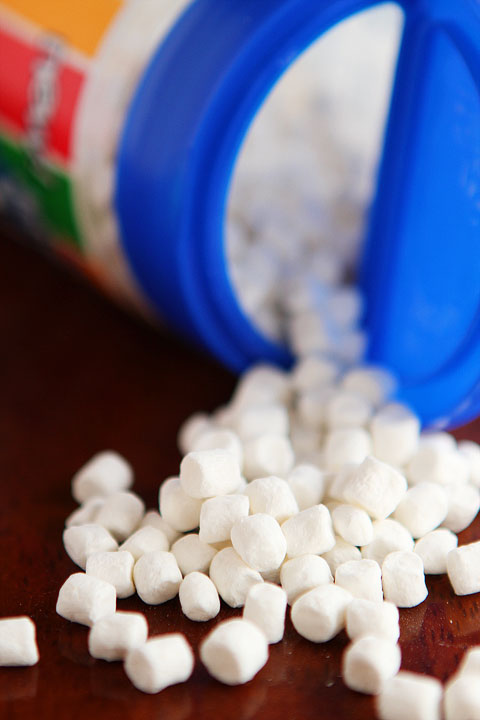 Oh my gosh, I am in love! They taste just like the Lucky Charms marshmallows. So fun and crunchy! I am adding these to everything lately from hot chocolate and cookies to oatmeal and cereal. I'm a bit obsessed! My Target carries these with all the other marshmallows. If you can't find them (sob!) you can just leave them out or use regular mini marshmallows.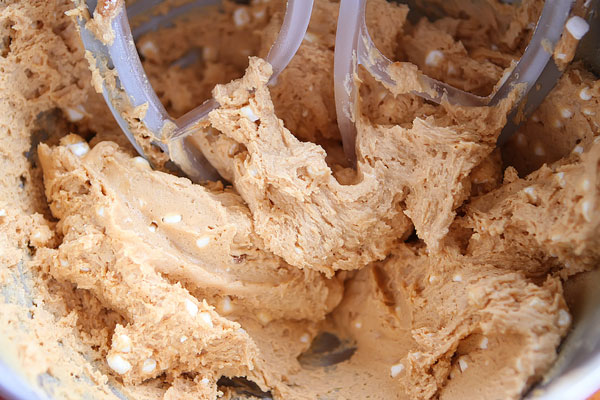 They go right to the peanut butter cookie dough!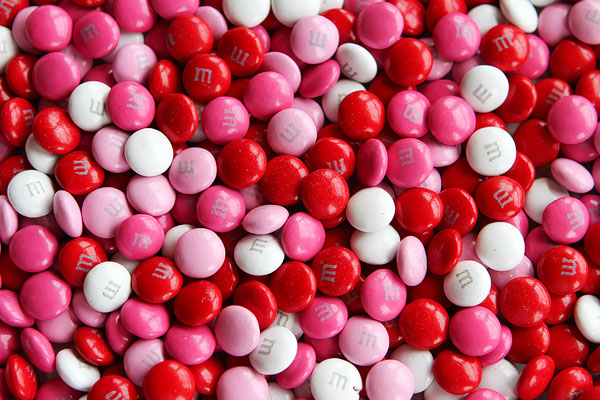 Now for the M&Ms. I used the milk chocolate Valentine's Day M&Ms, but how perfect would the dark chocolate Raspberry M&Ms be for these PB&J cookies??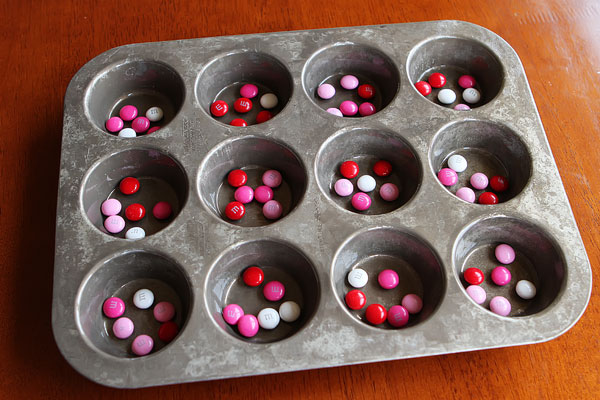 Now let's assemble these cookies! Add a few M&Ms to the bottom of a well-greased, standard size muffin tin.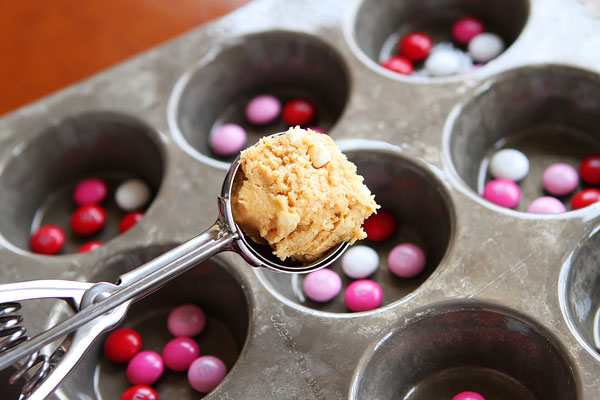 Add a scoop of cookie dough, approximately 1-2 tablespoons.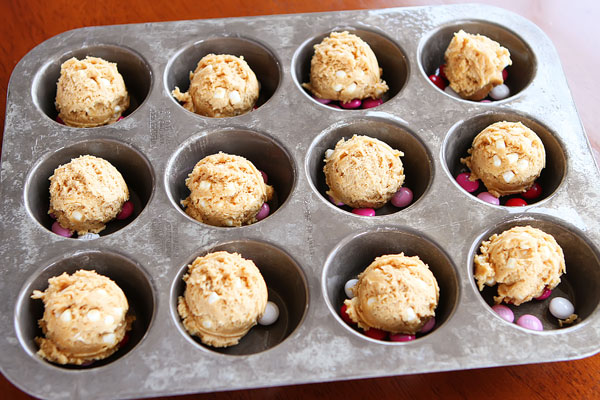 Yum.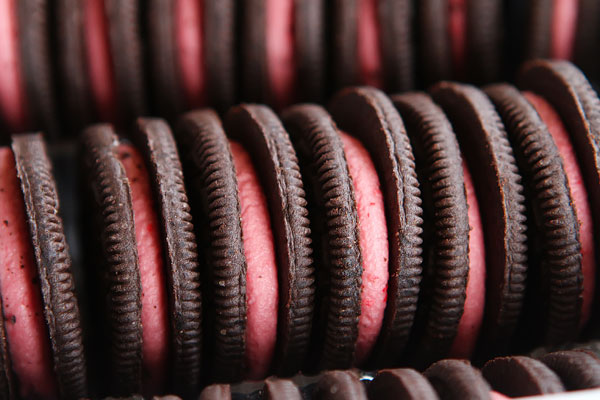 Now break out the pink Berry Burst Ice Cream Oreos! Such a fun color. They are very berry flavored and go perfect with peanut butter.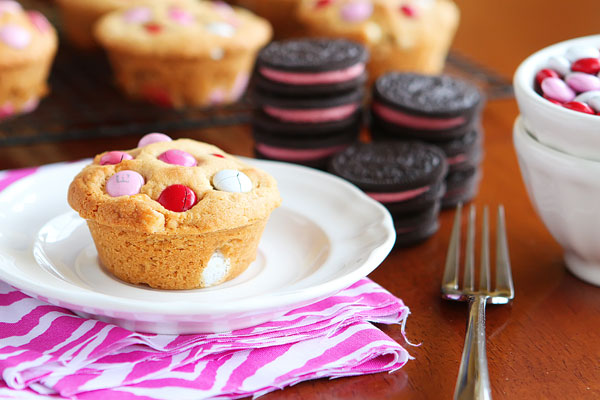 Press a pink Oreo down on the cookie dough…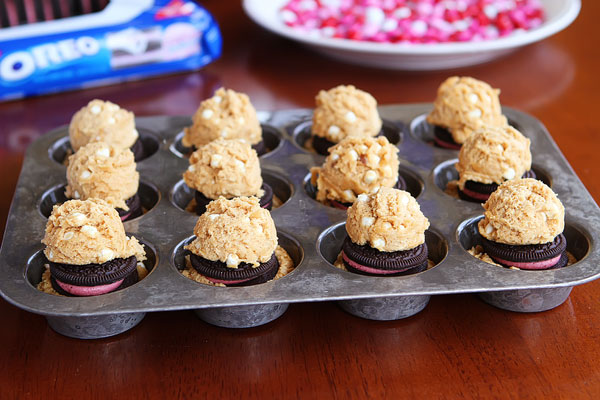 Cover with one more scoop of peanut butter marshmallow cookie dough…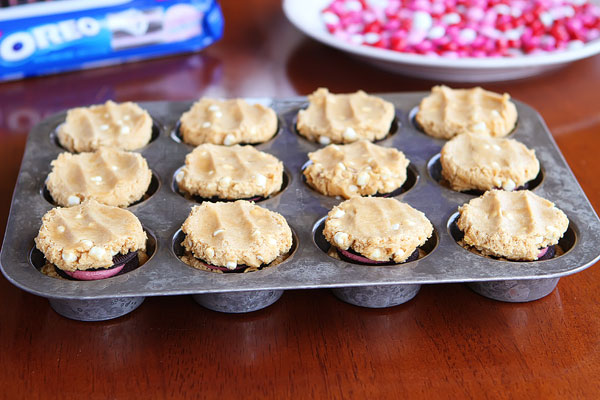 And press down to flatten.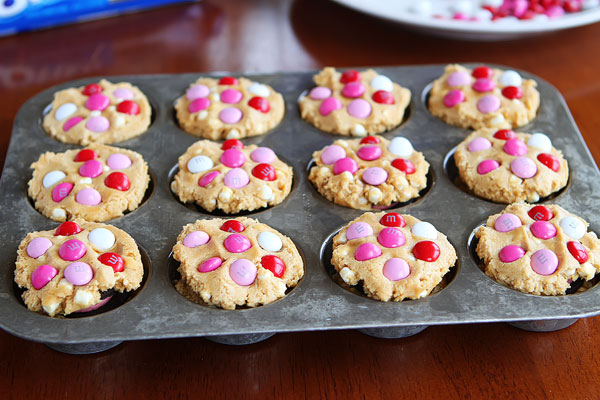 Now top with your M&Ms.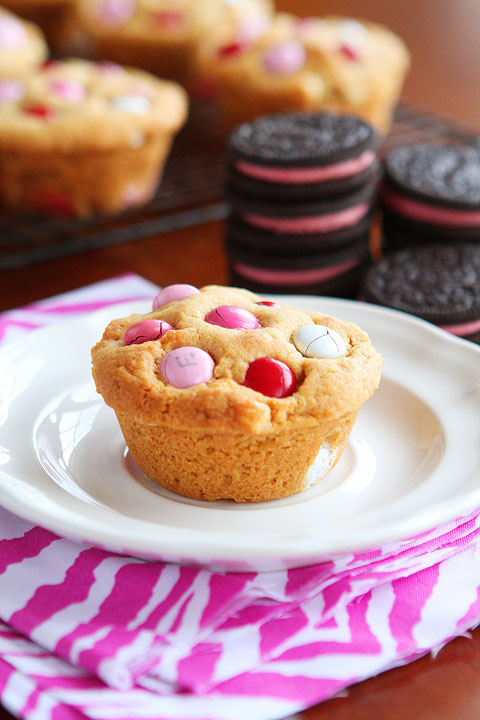 Into the oven they go, and when they come out you'll have these chewy, perfect little PB&J cookie cups!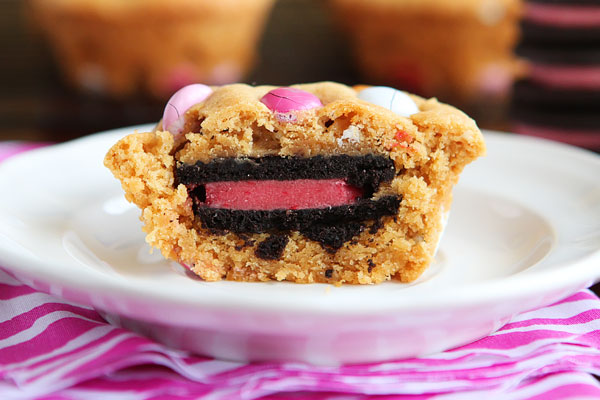 Peanut Butter, Chocolate, Berry and Marshmallows. Swoon.
Have a fun Monday!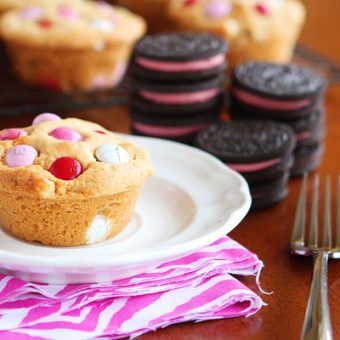 PBJ Marshmallow Oreo Stuffed Cookies
Ingredients:
1 cup peanut butter
1/2 cup butter, softened
1/2 cup white sugar
1/2 cup packed brown sugar
2 eggs
1 tbsp vanilla extract
1 1/4 cups (150 grams) all-purpose flour
1 teaspoon baking powder
1/2 teaspoon salt
1 cup Jet Puffed Mallow Bits
1 bag milk chocolate or raspberry M&Ms
1 pkg Berry Burst Ice Cream Oreos
Directions:
Preheat oven to 350 degrees F. Spray a standard size muffin tin with cooking spray. Beat peanut butter, butter, and sugars together on medium speed until light and fluffy, about 3-5 minutes. Add eggs and vanilla and beat until well combined. Meanwhile, whisk together flour, baking powder and salt, then add to wet ingredients and beat on low speed until just combined. Stir in marshmallows.
Add 5-6 M&Ms to the bottom of prepared muffin tin. Add a scoop of cookie dough, one Oreo, another scoop of cookie dough and press down to flatten. Top with 5-6 more M&Ms.
Bake at 350 for 15-18 minutes, or until the edges of the cookie just start to turn brown.