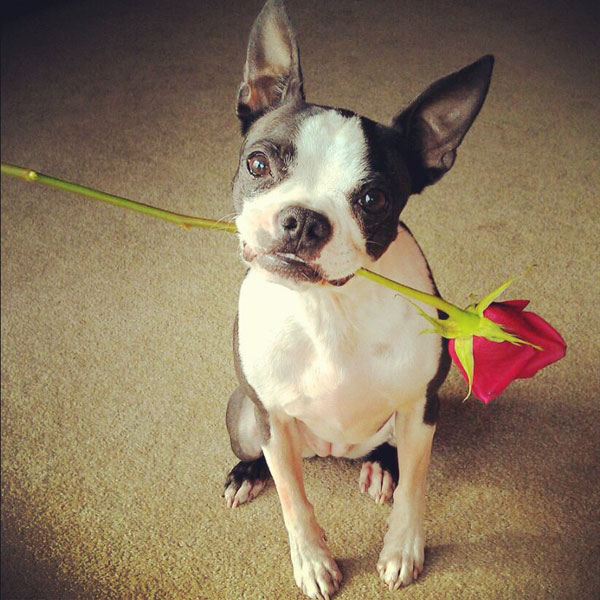 First you guys, I just wanted to say I am so sorry for the duplicate posts that went out to the RSS feed! This weekend I moved all my recipes to the recipe section where they belong, in hopes that it will make searching for recipes more convenient. :) I am done moving things around now though, so it shouldn't happen again! However, you may need to resubscribe to the RSS feed to continue receiving new recipe notifications. If you're having any other trouble with the RSS feed or receiving email updates, please don't hesitate to let me know so I can do my best to remedy it for you immediately. So sorry for the inconvenience!
Whew, now that that's out of the way, first I have to tell you about this photo, lol! I left for Newport Beach the day after Valentine's Day to spend a sunny girls weekend in California with my sweet friend and fellow blogger Jenny, from Picky Palate. Kevin had bought me a beautiful bouquet of roses for Valentine's Day, and he knew I was sad to have to leave them behind when they had barely even started to open yet. So my first morning in OC, I woke up to a text with a gorgeous photo of my roses. How thoughtful, I thought! The next morning, I woke up to another text, but nothing could have prepared me for what I was about to see! I nearly died of laughter when I saw this photo of Miley holding one of my roses in her mouth. At first I thought it was Photoshopped! How on earth did he get her to do that?! They both just crack me up, life is always full of smiles with these two around.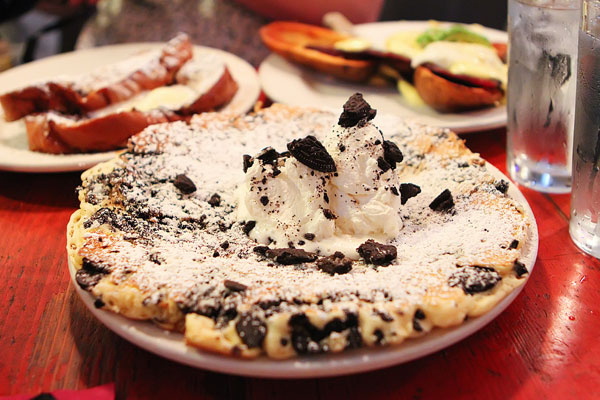 Okay, now let's talk LA! :) On Friday Jenny and I drove into gorgeous Hollywood, California, down Sunset Boulevard, and headed straight for one of my absolute favorite breakfasts on the planet: The Griddle Cafe. I know I've told you guys about this place before, but I am completely in love with their famous, massive pancakes and french toast. I almost always get the "Recess Time" pancake, which is a decadent, fluffy pancake topped with a cinnamon brown sugar streusel. You can see a few photos of this seriously swoon-worthy pancake here, from my last visit. It is totally and completely out of the world. But the last time I was there, I took my friends Josh and Maria from Two Peas and Their Pod, and heaven bless them, they recreated this recipe and shared it on their blog! You can find their fabulous recipe here: Cinnamon Streusel Pancakes. It really does taste very close to the Griddle Cafe pancakes. So this time, since I can now make the cinnamon struesel pancakes at home, I decided to try a new pancake, The Black Magic Pancake. As you can see it is a sweet, light, and fluffy pancake stuffed with crushed Oreo cookies, topped with powdered sugar, whipped cream and more Oreo cookies. I nearly fainted when I took my first bite! Rocked. My. Face. Off.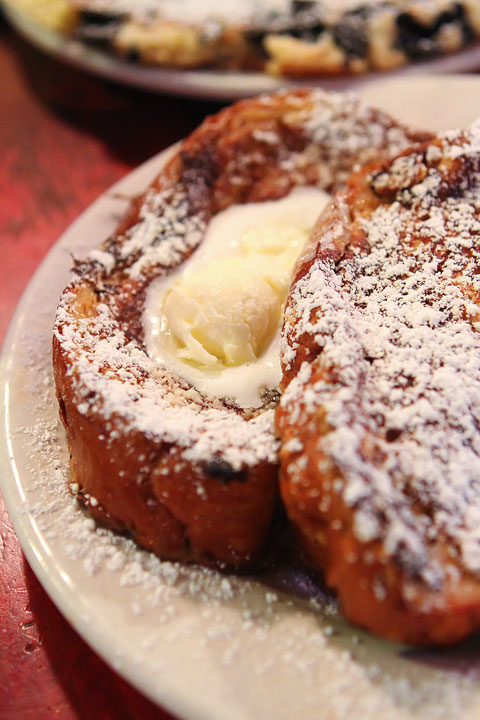 And of course, I had to get this indulgent pancake with a side of French Toast. The Griddle Cafe's "Mama's French Toast" is hands down, the best French toast I've ever had. I don't know what the secret ingredient is that makes this French toast so special, but I've never had anything like it. Ever since I first had it almost two years ago, I've ordered French toast at every single restaurant I can find it, and nothing even comes close to this French toast! I was a little worried after almost two years of taste-testing some seriously fabulous French toast dishes from all over — after all, the Cinnamon Bun French Toast from Another Broken Egg Cafe is hard to beat! — but when I had it again this weekend, it absolutely did not disappoint. My eyes closed with delight upon first taste! It was exactly how I remembered it. Yay!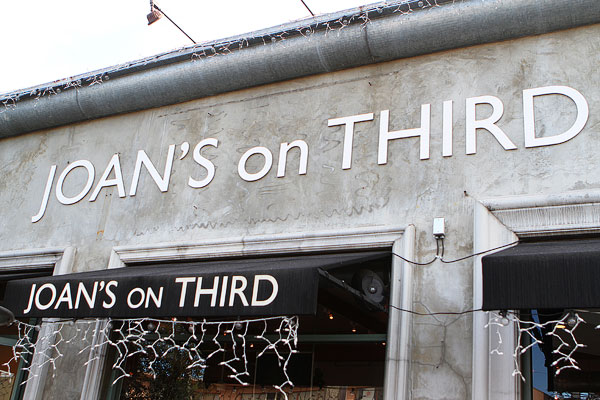 Another place I always must stop in LA is Joan's on Third. This is such a cute little cafe, with a seriously fantastic bakery case. There are always way too many delicious-looking treats to choose from! So after walking off our massive breakfast in Beverly Hills, we made our way here for lunch, and of course a few treats!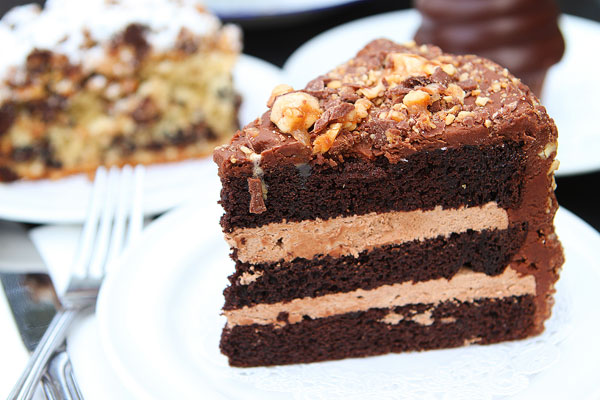 The one thing I always must get here is the Snickers Cake. This decadent, fudgy chocolate cake is stuffed with layers of light, fluffy chocolate mouse and topped with crushed Snickers candy bars. It is truly heaven! Jenny and I both love this cake so much, we recreated it in fabulous cupcake form as these Snickers Cupcakes with Chocolate Mousse Filling. Such a fun little cupcake! I seriously need to make those again soon.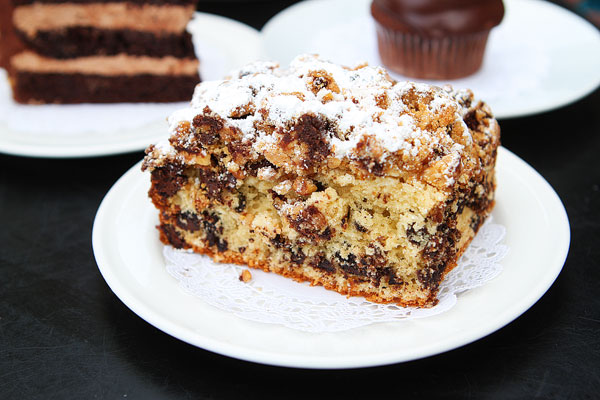 We also tried a few new things this time, like this delicious looking chocolate chip streusel topped coffee cake. How fun is this cake? I might have to recreate this recipe soon… :)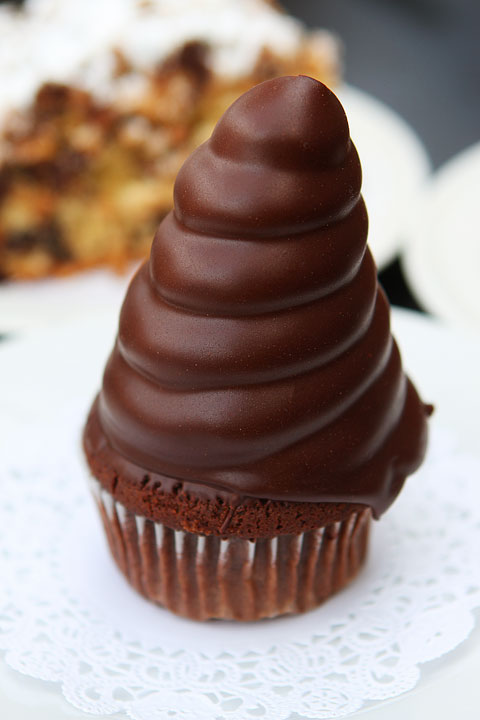 And oh my gosh… this massive High Hat Cupcake!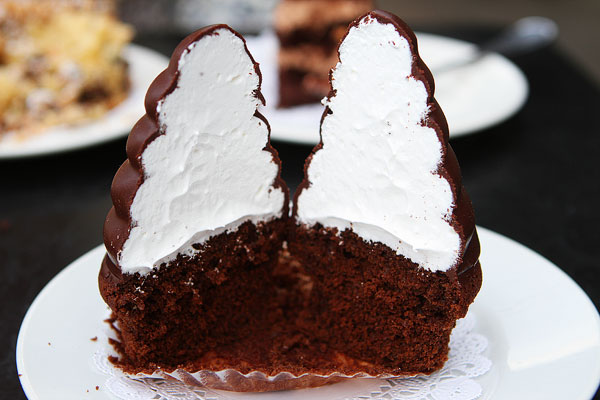 Can you believe this perfectly pillowy soft frosting?! Combined with the thin chocolate shell and the soft, fluffy chocolate cake, this cupcake was just perfect. So fun!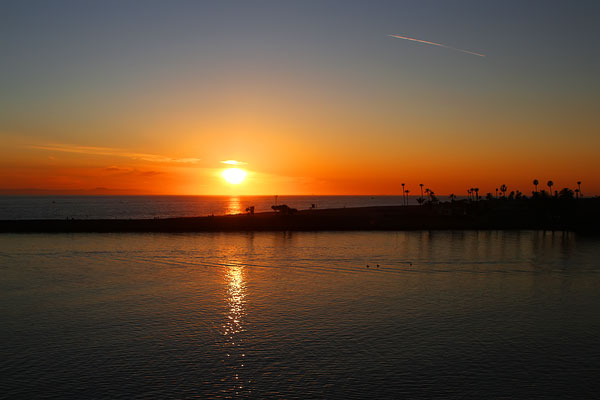 After completely stuffing ourselves silly with LA's decadent treats, we made our way back home to Jenny's cute cottage in Newport Beach. We took an evening walk just at sunset, and this was our view.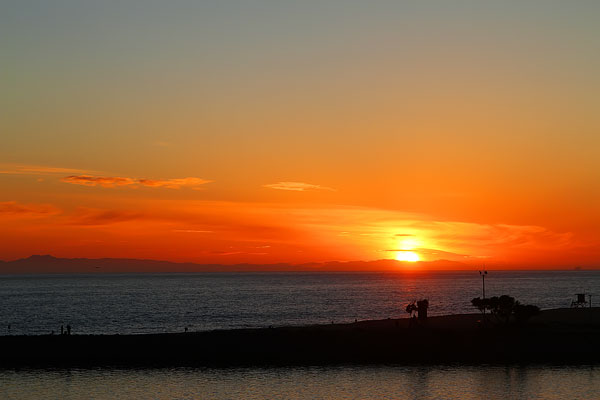 I. Am. Never. Leaving. California.
That is all.
Thanks for looking! :)