Rainbow Cupcakes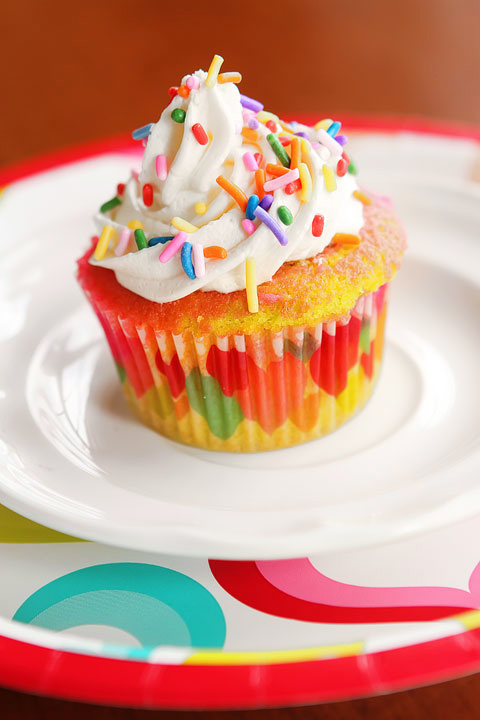 It's the final day of Cupcake Week! And I saved this fun, colorful, rainbow cupcake for last.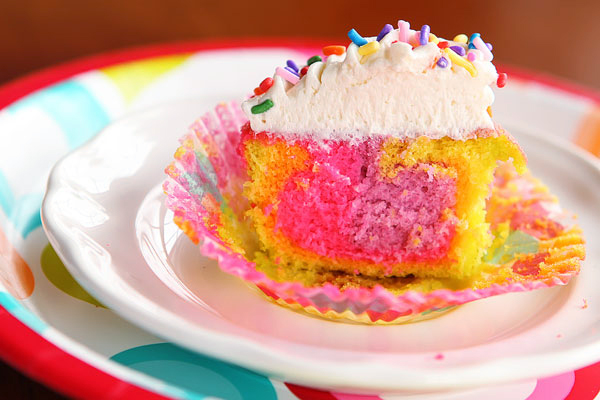 It's got five layers of colorful cake batter to create this gorgeous, rainbow swirled cupcake. Then it's topped with pillowy soft buttercream frosting and fun rainbow sprinkles. How cute would these cupcakes be for a birthday party??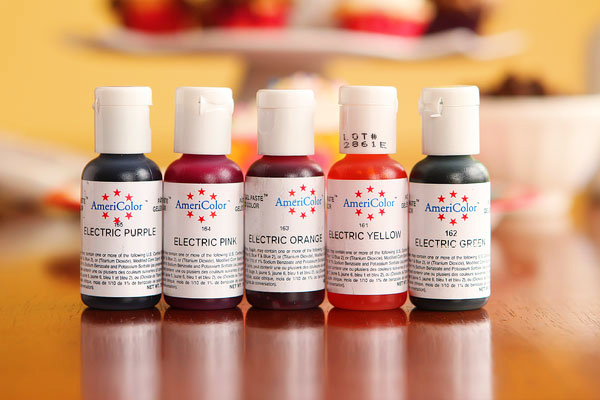 Here are the five colors I used, found at Hobby Lobby.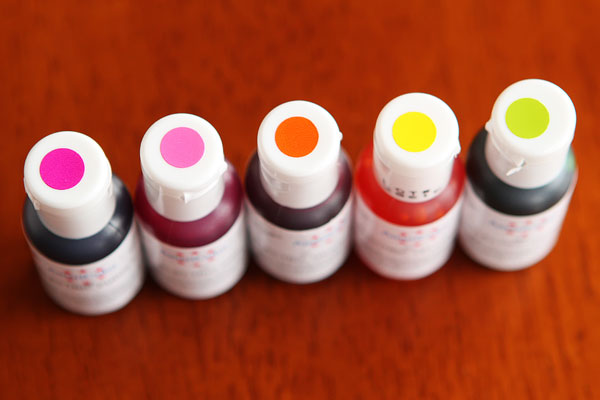 And here's the order I added them in, starting with the green layer on the bottom and finishing with the purple layer on top.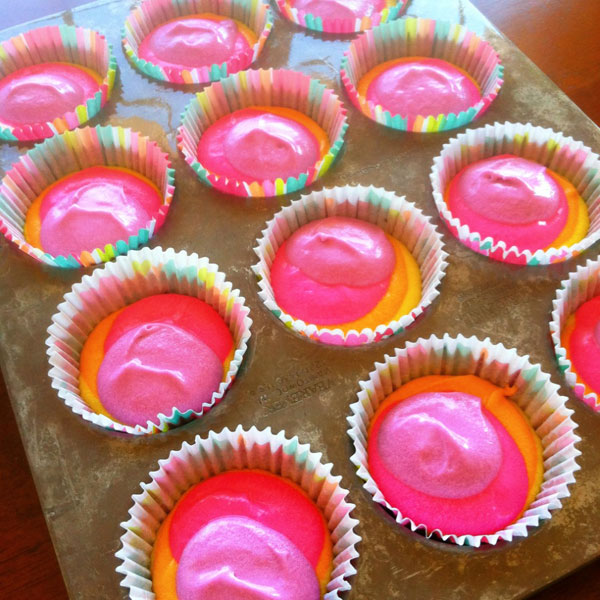 I've been wanting to make rainbow cupcakes ever since I first laid eyes on them, but kept putting it off because I thought it'd be pain with five bowls of cake batter. But it was seriously not that bad, I don't know why I waited so long! If you've been wanting to make rainbow cupcakes, go for it! You will love how these turn out. So fun!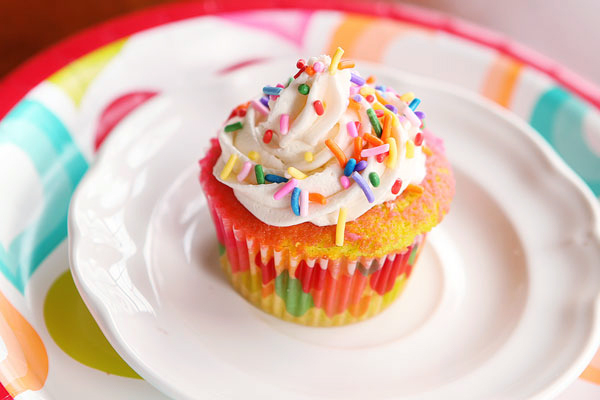 I used Sweetapolita's Fluffy Vanilla Cake again for these cupcakes, and I'm going to send you over to her blog to get the recipe.
Thanks  for joining me for cupcake week!! I absolutely loved every minute of it. Have a fabulous weekend, friends! xoxo
Click HERE to get the recipe for Fluffy Vanilla Cake!
NOTES
I weighed all my ingredients.
I used Egg Beaters Egg Whites in place of the egg whites, so I wouldn't have leftover yolks. So easy and worked PERFECT!
 I used 1 tablespoon vanilla extract.
Cupcake Assembly
5 bottles food coloring in assorted rainbow colors
After preparing the cupcake batter, divide it evenly into 5 bowls (about 1 cup of batter each). Tint each bowl of cake batter with the food coloring until bright and vibrant.
For  STANDARD cupcakes, grease and line muffin tins with cupcake liners, and layer 2 teaspoons of each cake batter in the prepared muffin tins. I used this 2-teaspoon scoop, found at Target, to make this go quickly. Bake at 350 for 18-22 minutes.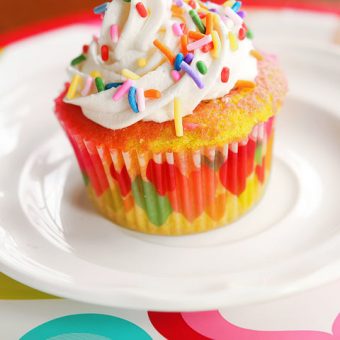 Vanilla Buttercream Frosting
Ingredients:
Directions:
Place the butter, sugar, cream and vanilla in a large mixing bowl. Beat on medium speed until smooth and creamy, about 3-5 minutes. If necessary, add more cream, one tablespoon at a time, beating for 1-2 minutes after each addition until desired consistency is reached. Pipe onto cupcakes and top with rainbow sprinkles!