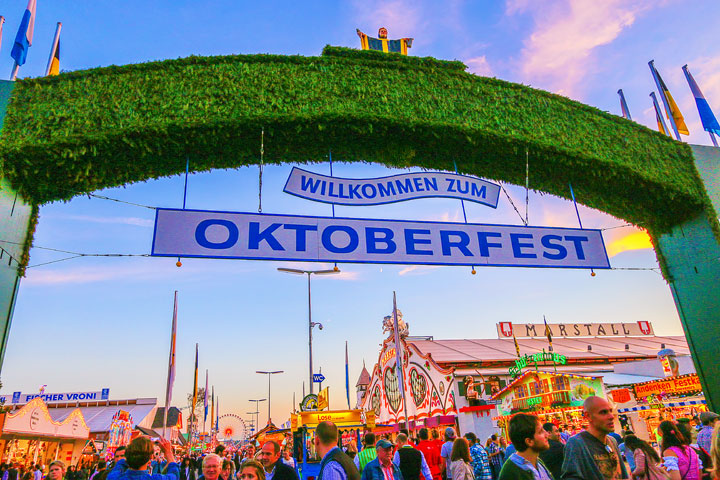 When Stephanie and I found out we'd be ending our 9-day European River cruise in Munich, we had NO idea we would be there during Oktoberfest. At first I was TERRIFIED! I had no idea what to expect. I thought it would be wild and crazy! However, even though we aren't big beer drinkers, we couldn't pass up a once-in-a-lifetime opportunity to go to THE Oktoberfest in Munich.
As it turned out, we LOVED IT! :) It was like going to the biggest state fair ever, with fun food and carnival rides everywhere!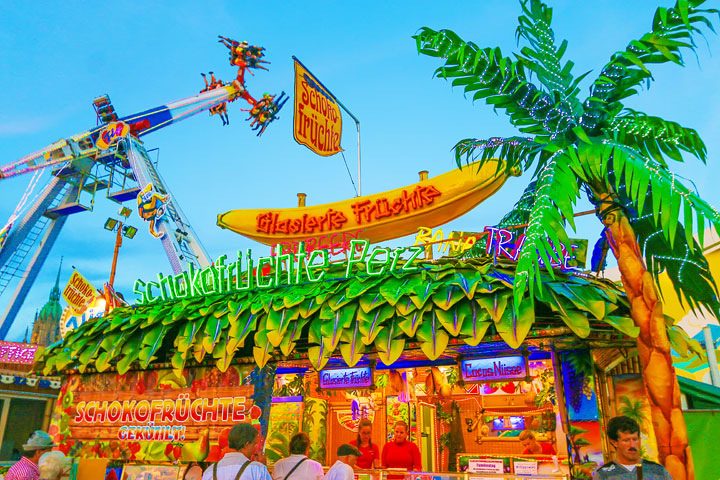 This was my favorite kind of food stall we came across!! They were everywhere at Oktoberfest!!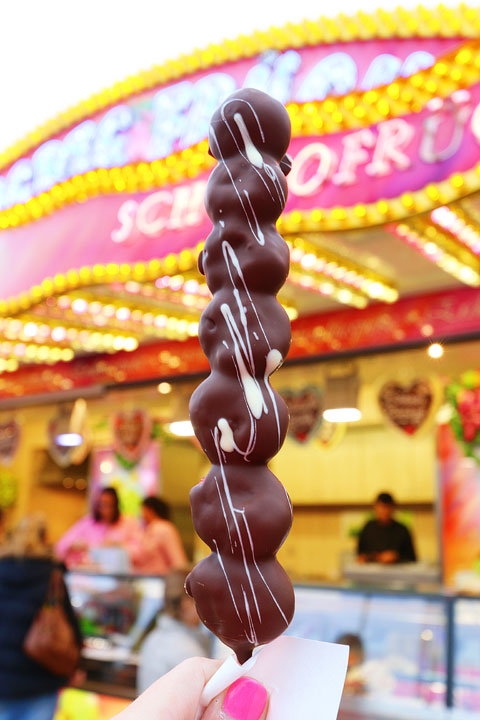 They had all different kinds of chocolate-covered fruit on a stick. Strawberries, grapes, pineapple, kiwi, apples, every kind of fruit you can think of! You could even mix and match and create your own. Of course I got all strawberries! :)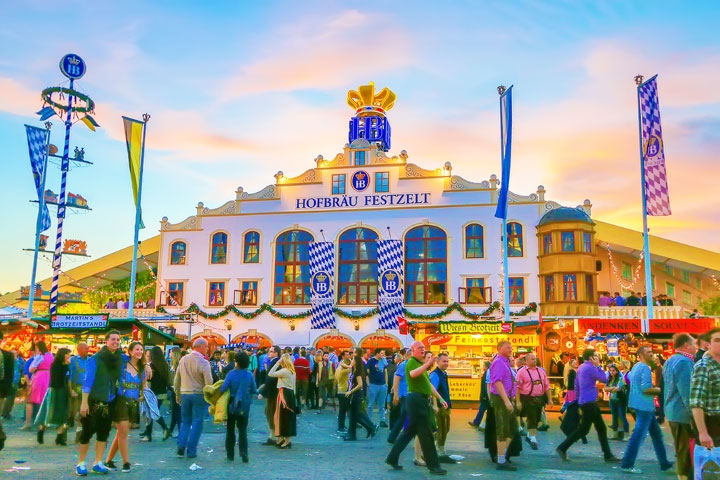 We went to Oktoberfest during the day, in the middle of the week, and had no problem getting into all the beer tents.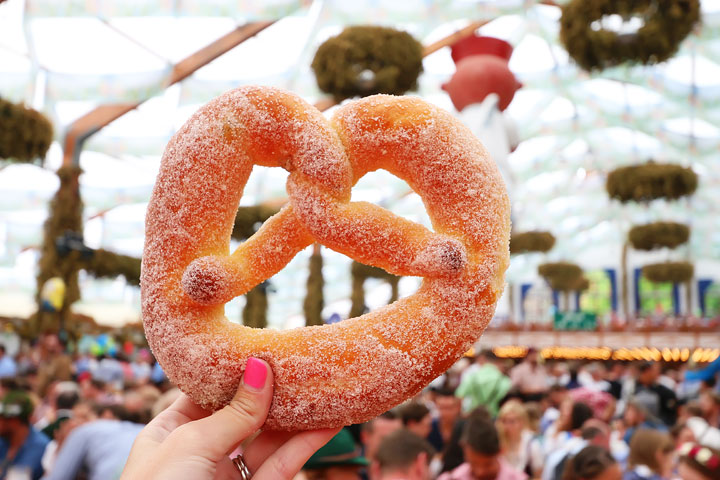 Although "tent" may be a little misleading! These were MASSIVE structures that easily held thousands of people inside, with full kitchens and hundreds and hundreds of tables. Loved this sugared pretzel we got from the Hofbrau tent!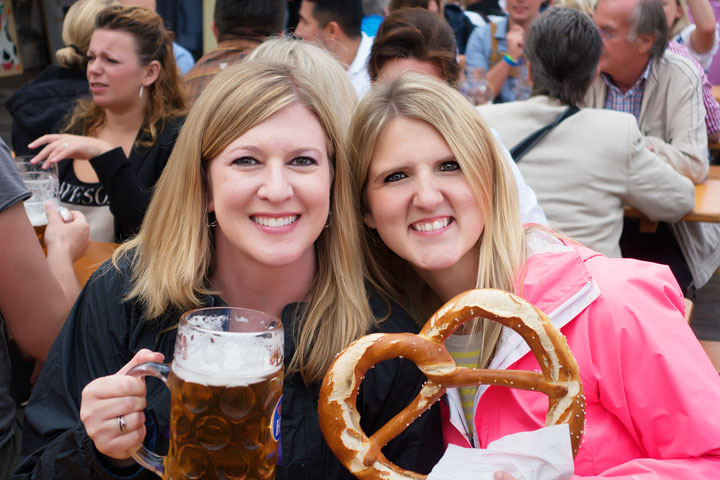 Had to say we had a beer and pretzel at Oktoberfest! :)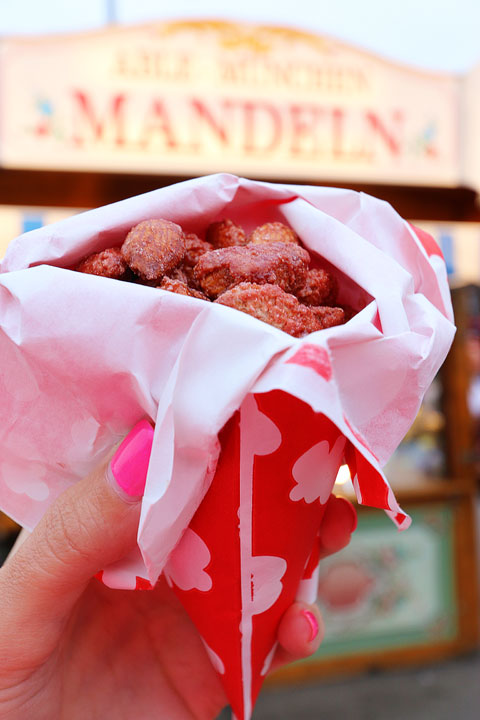 Vanilla sugar roasted almonds were EVERYWHERE at Oktoberfest! There were stands literally every 10 feet. They smelled SO good we finally gave in. :) Delicious!!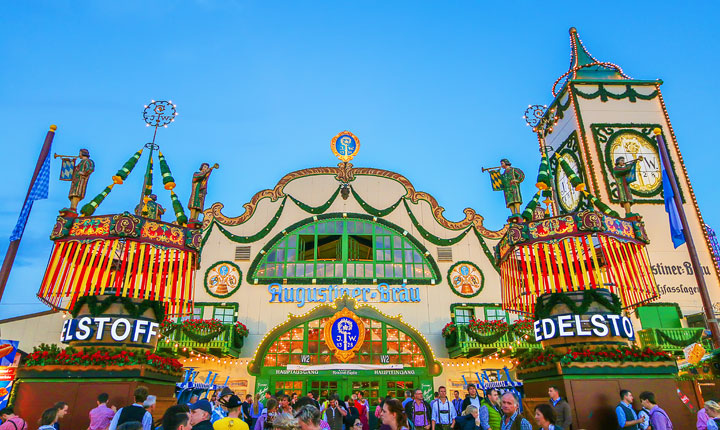 Here's another one of the "tents."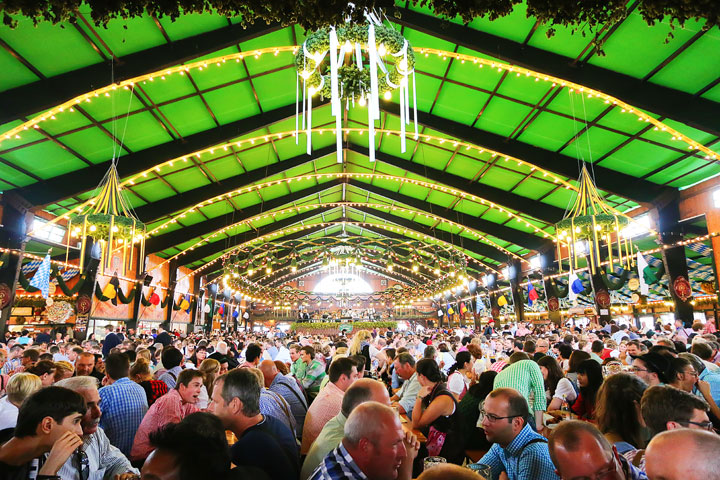 See how HUGE they are inside?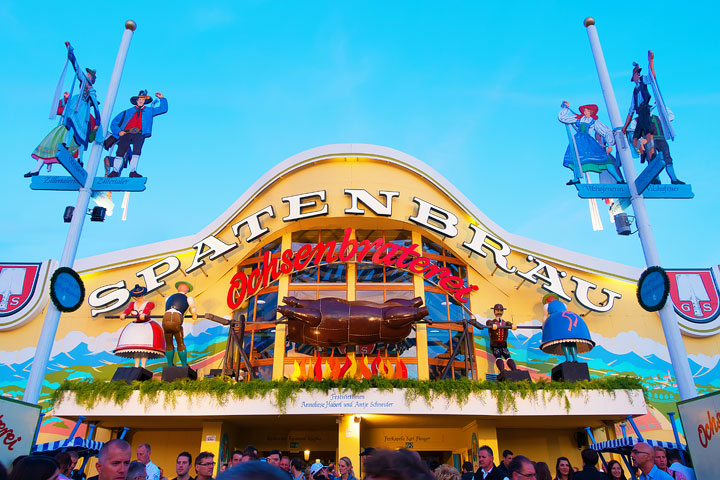 We checked them all out.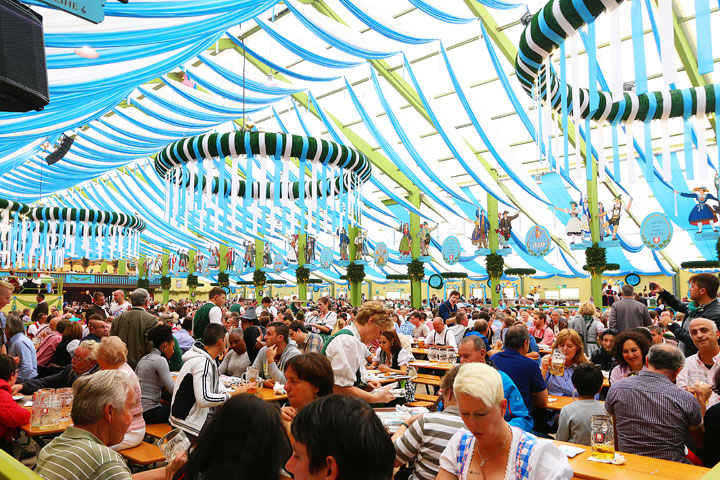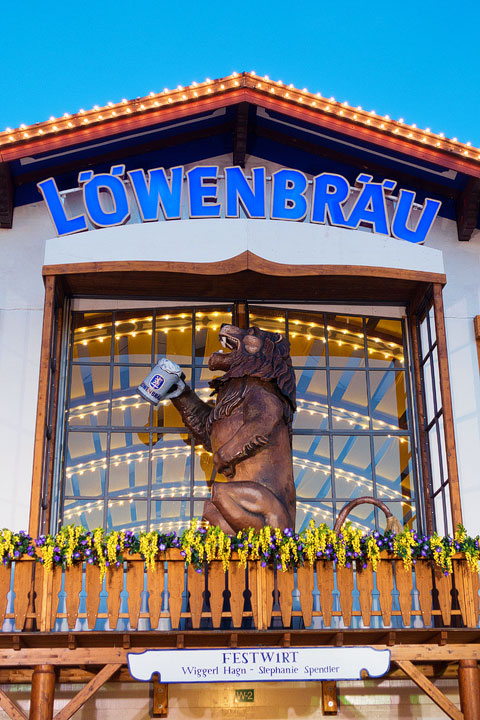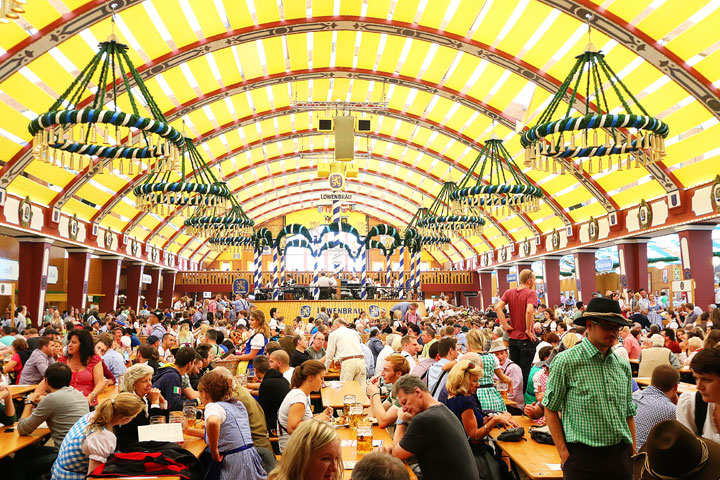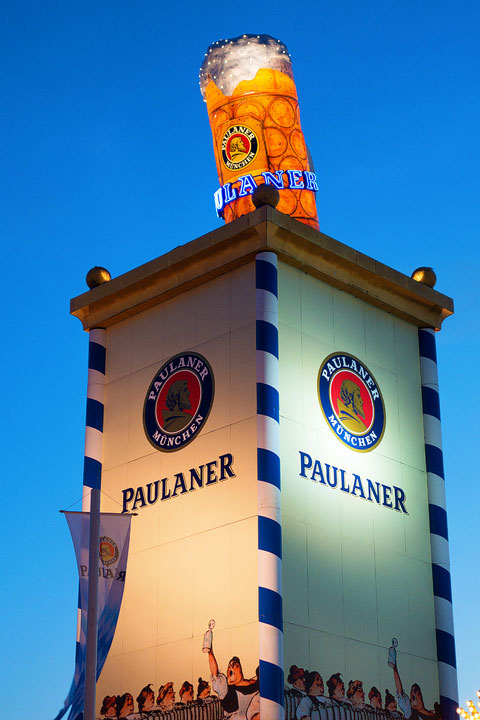 Photo via Stephanie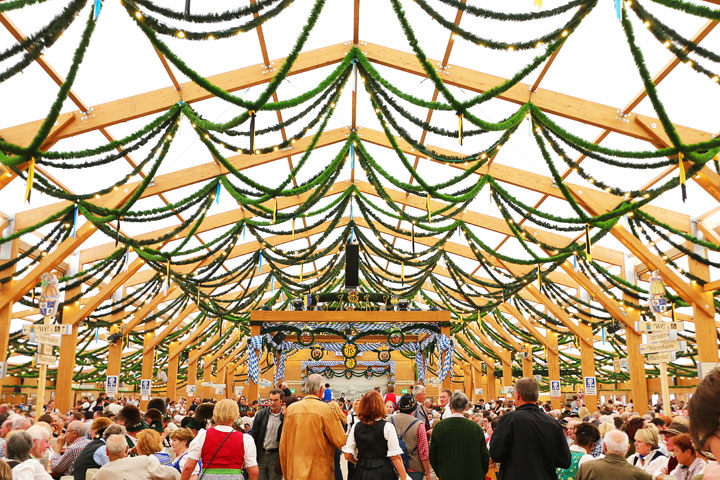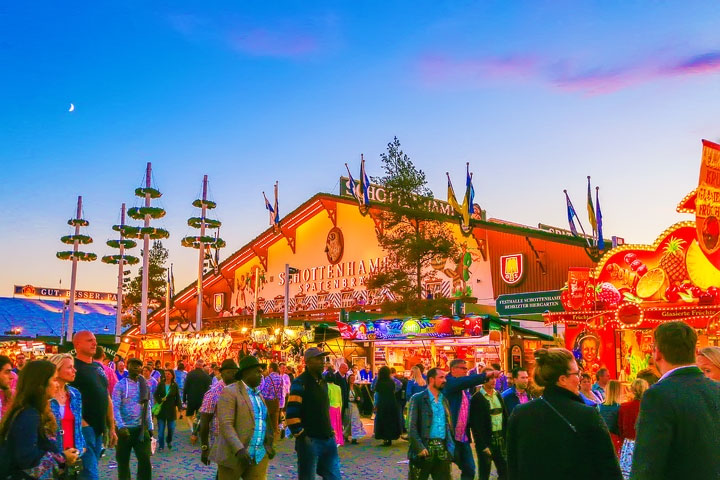 So much fun! I can't imagine the work that goes into setting all this up every year!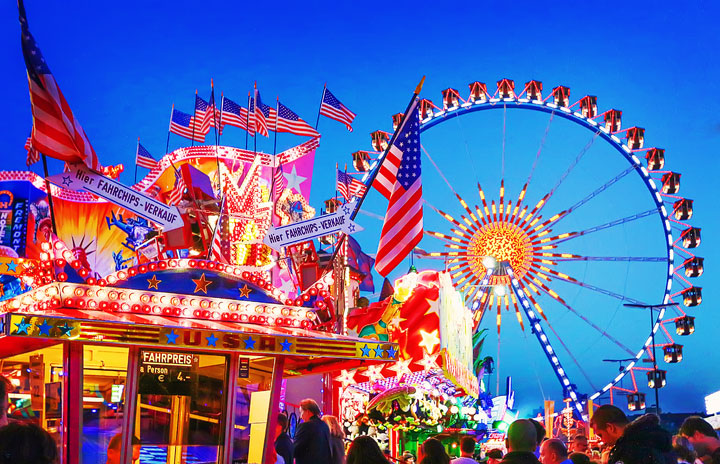 In addition to all the food and beer, there were carnival rides everywhere!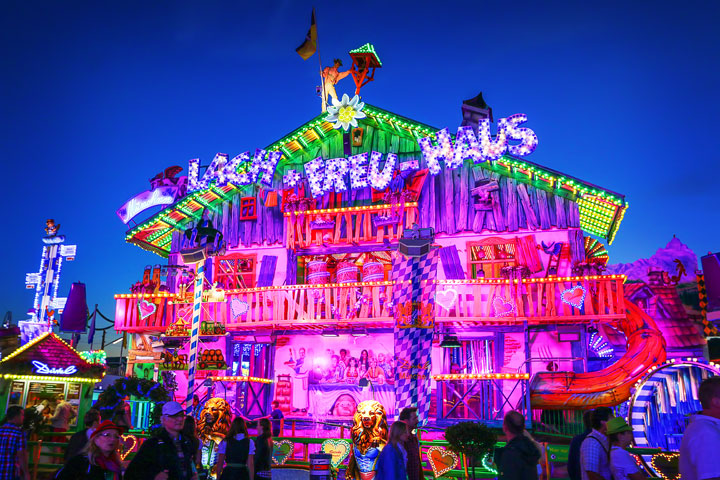 Haunted houses…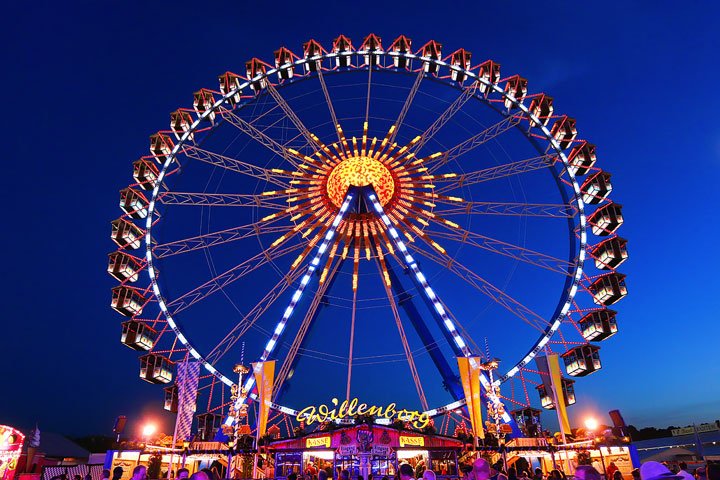 The famous ferris wheel!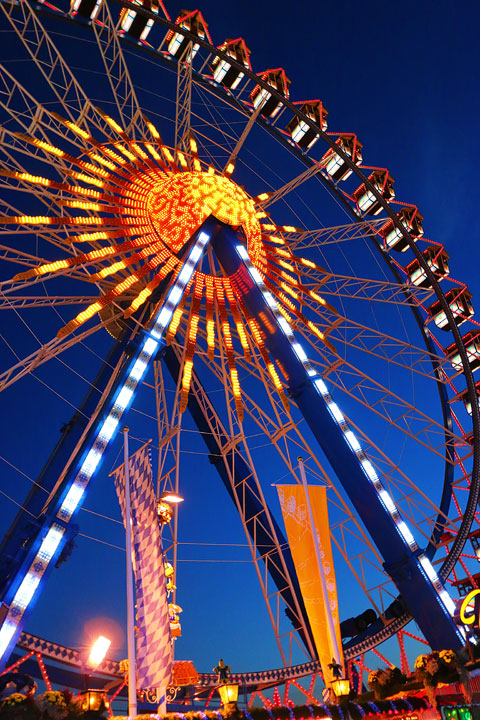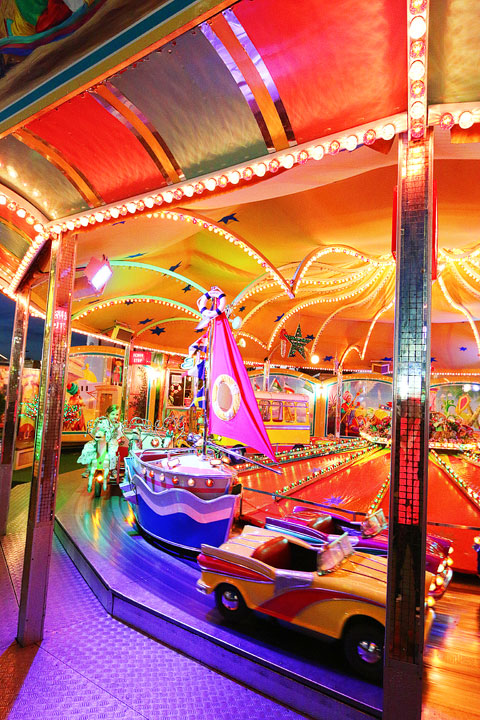 Merry go-rounds…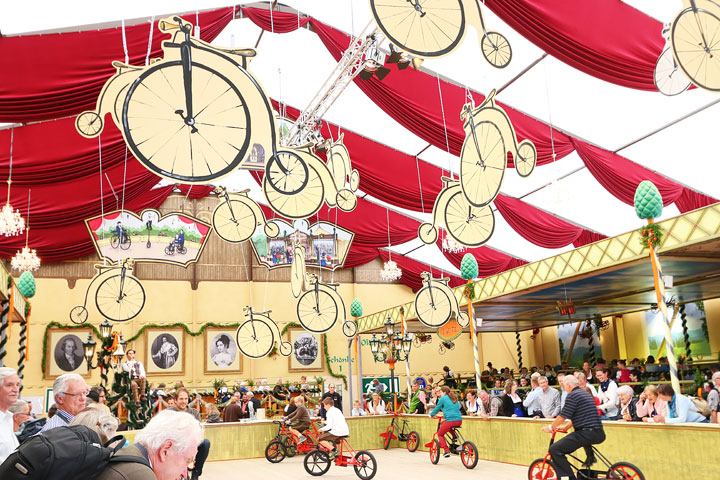 And carnival games!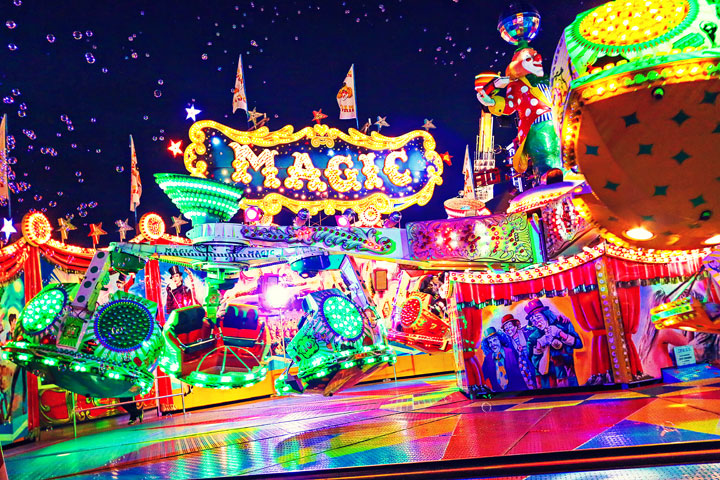 Honestly loved every second of Oktoberfest. Such an awesome experience!
In case you missed the previous posts about my 17-Day Trip Around Europe, you can read them here:
Munich, Germany
Neuschwanstein Castle, Germany { Sleeping Beauty's Castle }
Salzburg, Austria & The Sound of Music Tour
Melk Abbey, Austria
Wachau Valley, Austria
Vienna, Austria
European River Cruise Adventure!
Everything I Ate In Budapest
Found My Handwriting in Budapest!
Breathtaking Budapest
Thanks so much for looking! Have a great weekend! :)