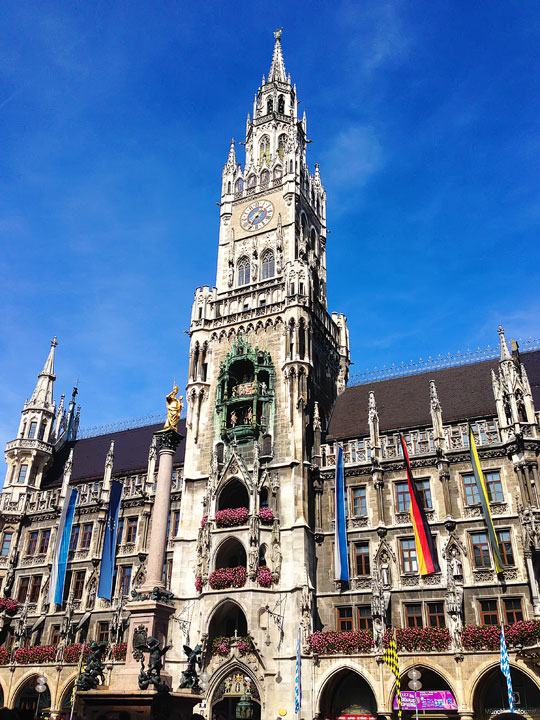 Last fall my friend Stephanie and I went on an amazing adventure across Europe to Budapest, Vienna, Salzburg, and ended up in Munich, Germany for Oktoberfest!! I wrote about most of our trip last year when we got back, but then the holidays came around and things got crazy, and I never got around to writing about our time in Munich!
We had so much fun running around this beautiful city. We arrived at Marienplatz, Munich's main square in the city center, right at noon, just in time for the Glockenspiel clock tower show. Every day the clock chimes and figurines twirl on double-decker levels telling the famous love story from Munich's past.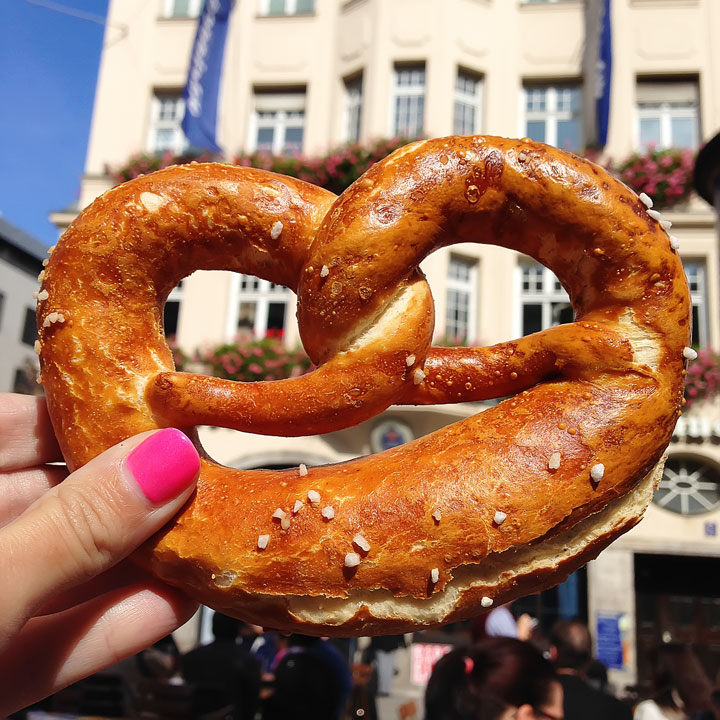 Our first order of business in Munich was food, of course! Especially pretzels! :)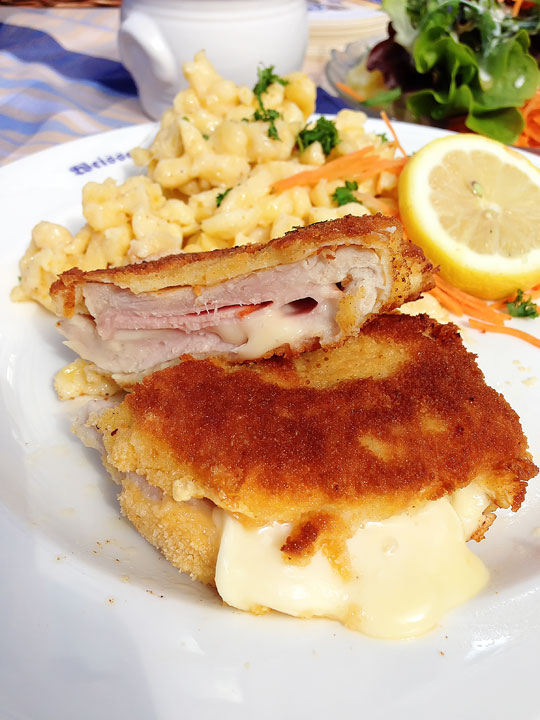 We had lunch at the nearby Weisses Brauhaus. This was a breaded pork chop stuffed with ham and cheese. Delicious!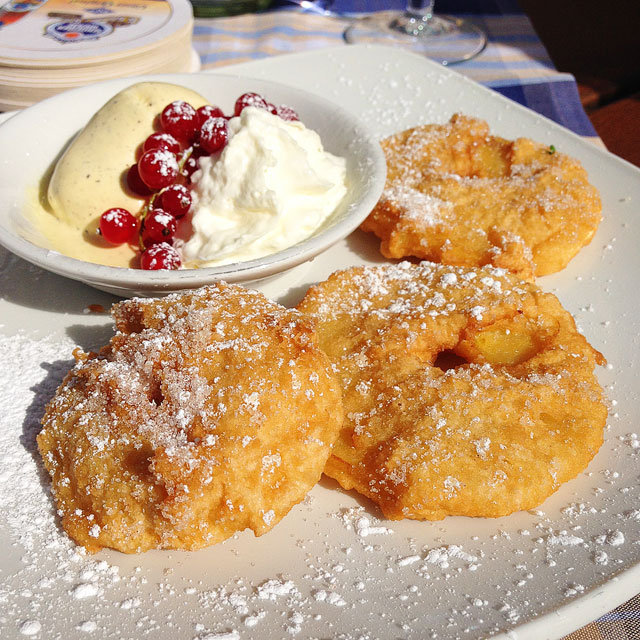 For dessert we had fried apples and ice cream. SO good!!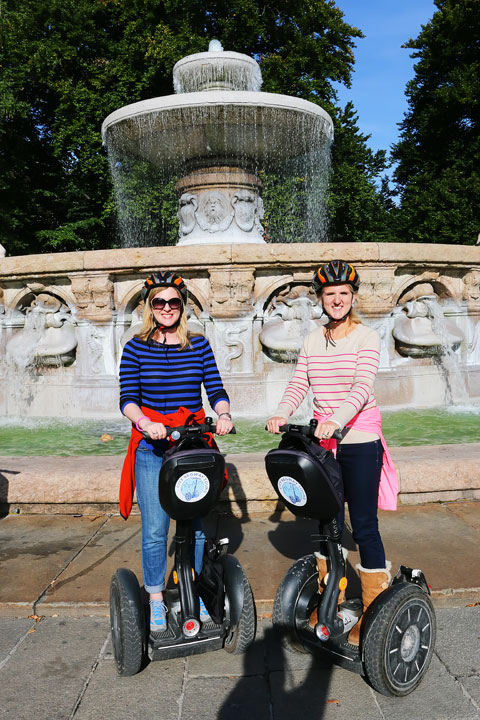 That afternoon we went on a segway tour!!! I had never done one before, but it was SO fun!!! I would 100% do another one!! :)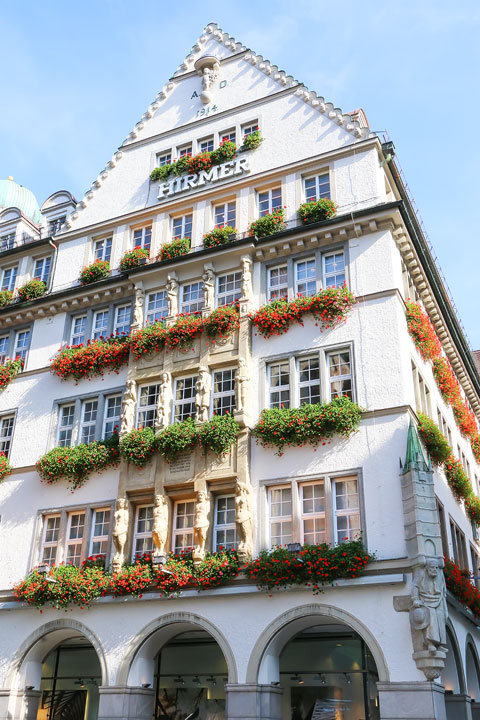 We went all over Munich. I love all the gorgeous window boxes in Germany!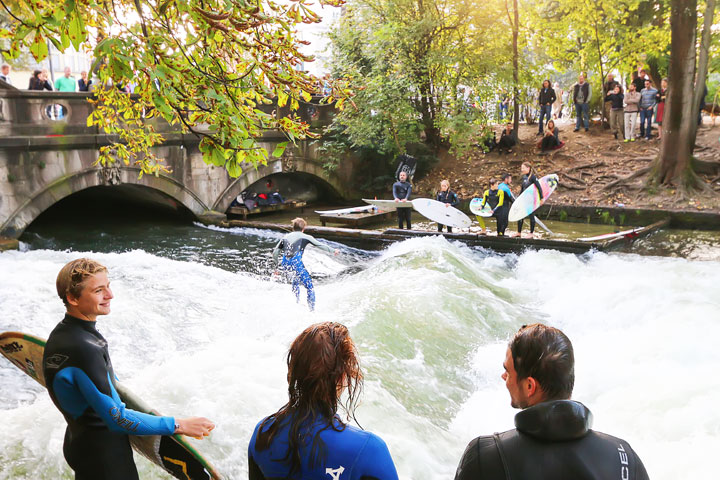 This one was of the neatest things we saw on the tour. People were street surfing near the English Garden!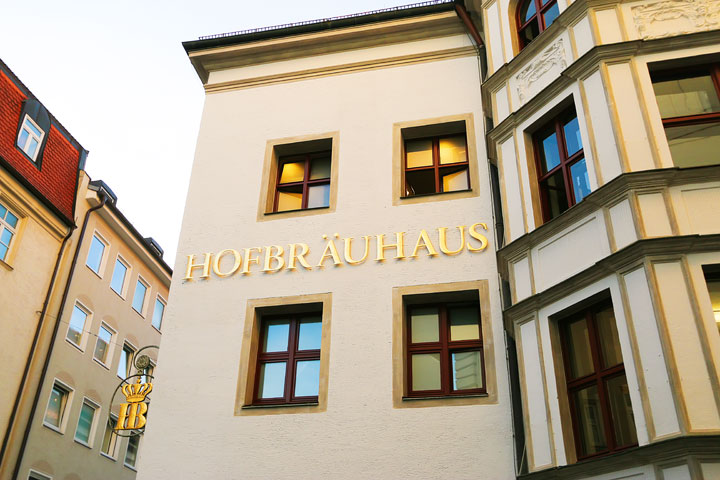 We went by the famous Hofbrauhaus…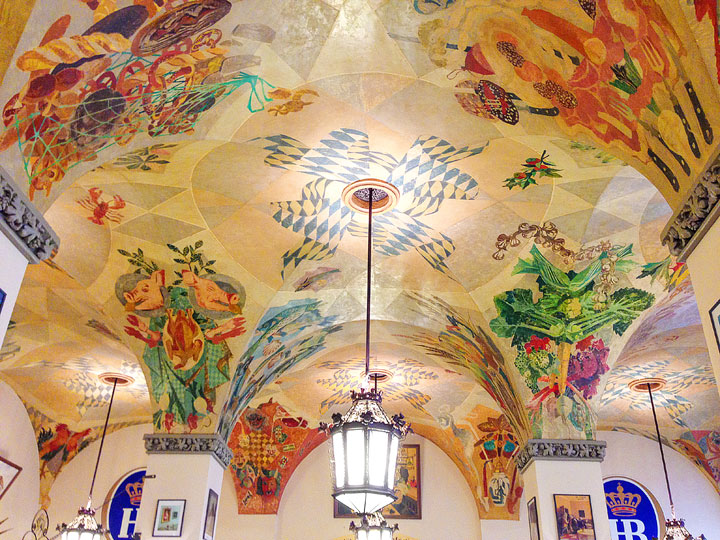 We had to go in and sneak a peek at the ceiling!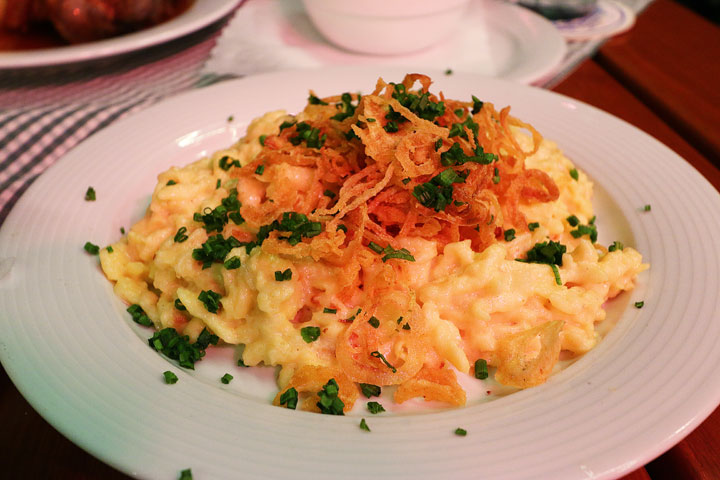 That night we had dinner at Augustiner Keller. The Cheesy Spätzle topped with fried onions was amazing!!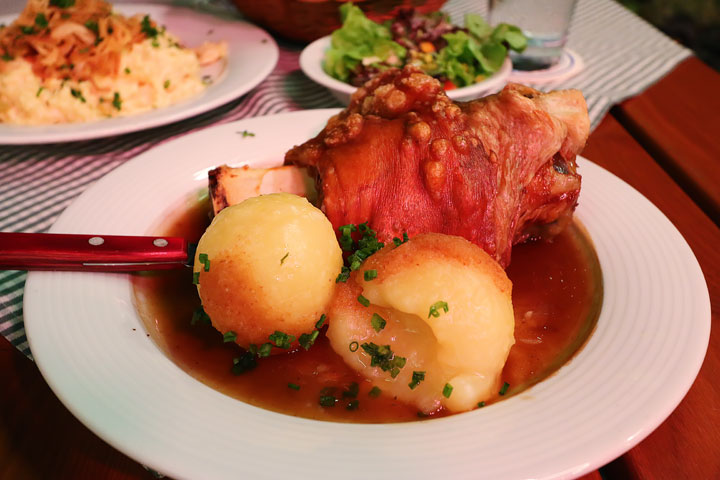 We also got a traditional pork knuckle and potato dumplings. The pork knuckle tasted like pulled pork, but more fun to eat because it's on a huge cave-man bone! The potato dumplings were phenomenal!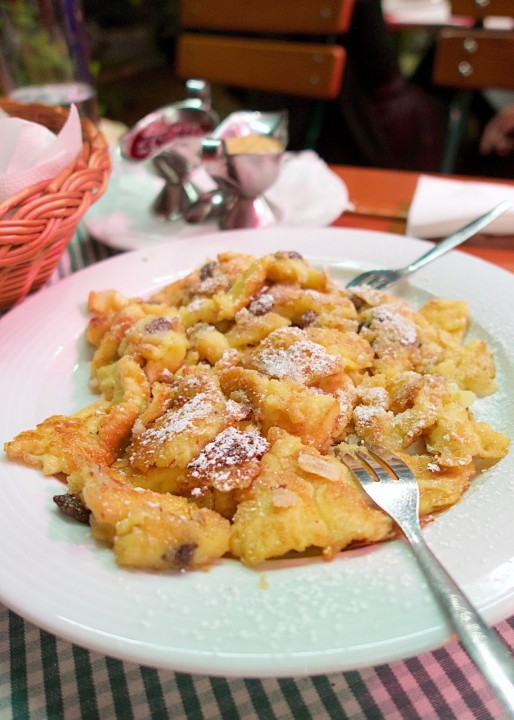 Photo via Stephanie
For dessert, we had to try Kaiserschmarrn, Germany's famous treat. It's a shredded pancake with almonds and raisins. Yum!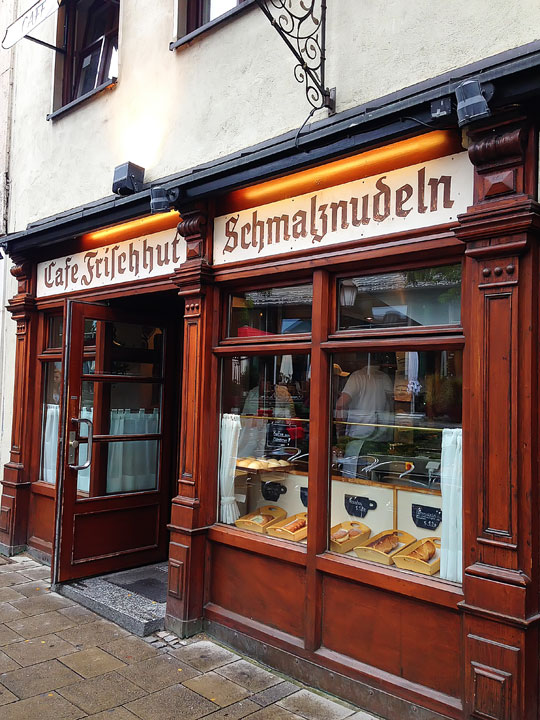 We'd heard Cafe Schmalznudeln was THE place to get a special kind of doughnut in Munich, so you know we were all over that.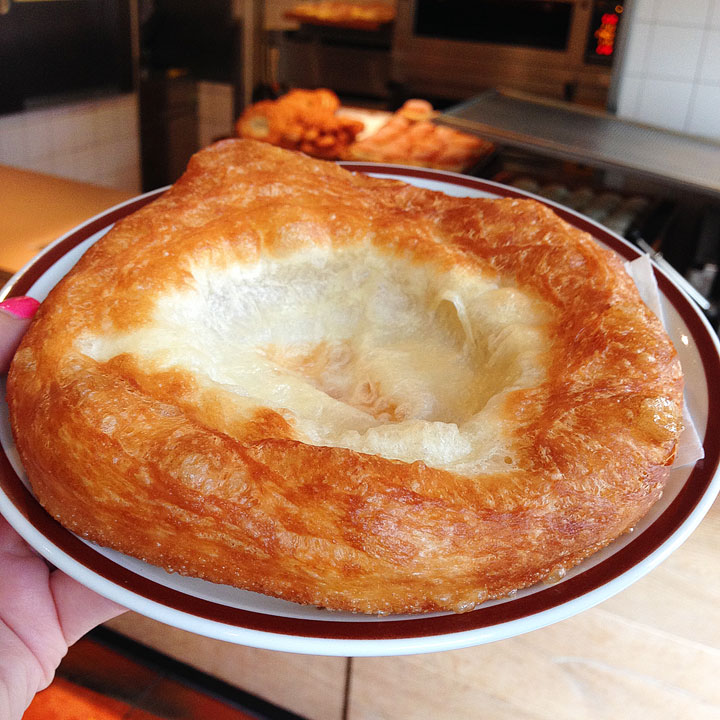 This is their signature Schmalznudeln, and it is TO DIE FOR!! If you are ever in Munich, you must stop by this cafe for a Schmalznudeln! :)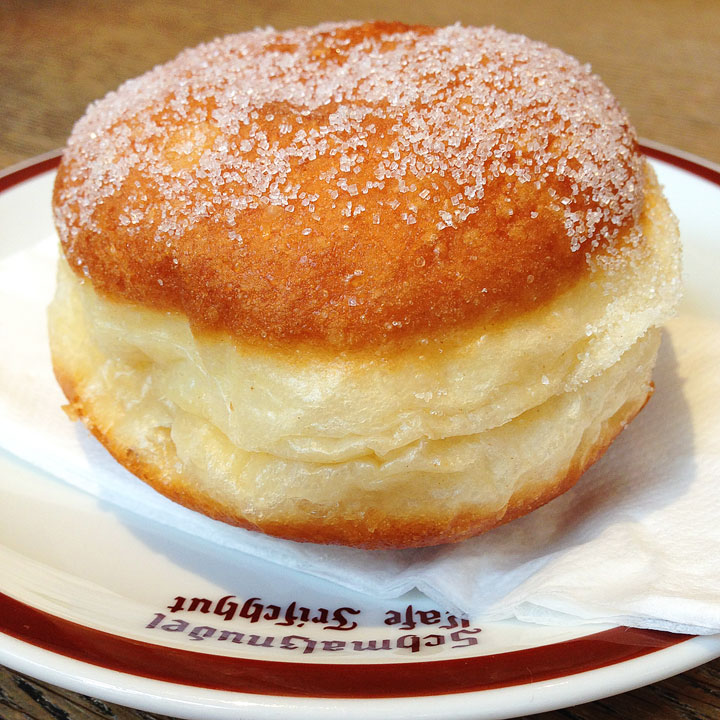 We also got this fluffy doughnut filled with apricot jam.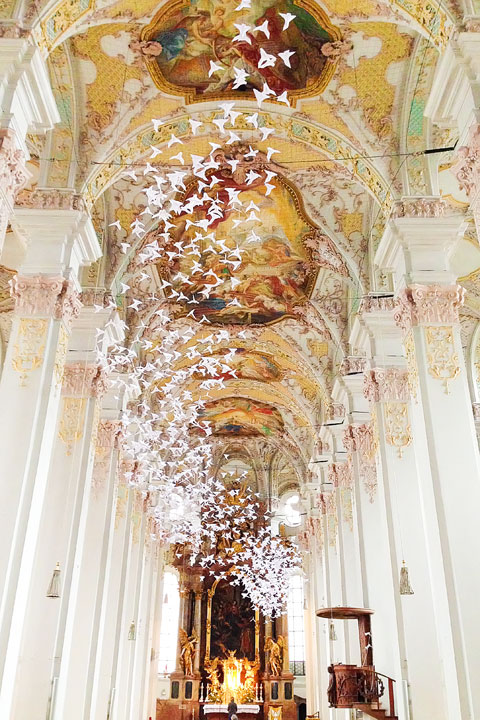 We walked by this church in Munich that had hundreds of oragami birds cascading from the ceiling.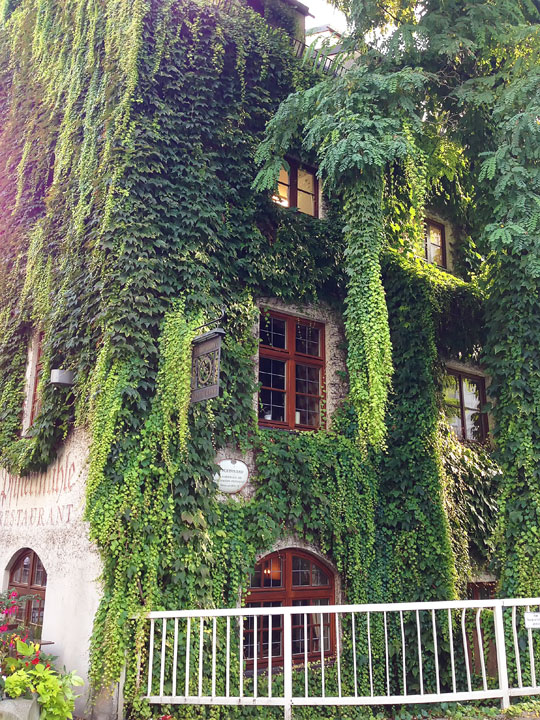 And this beautiful building covered in ivy!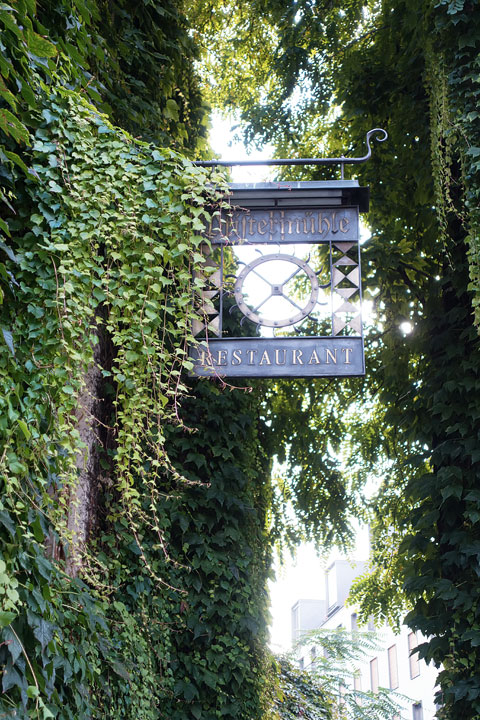 Photo via Stephanie
Love this photo Stephanie got of this restaurant.
I'll be back later this week with pictures from OKTOBERFEST!!!!! :) Stay tuned!! :)