Going to Bratislava? Here are all the most beautiful things you should see and do in the capital of Slovakia. Use this guide to make sure you don't miss any of the best things to do in Bratislava! We visited Bratislava on a Gate 1 Travel cruise.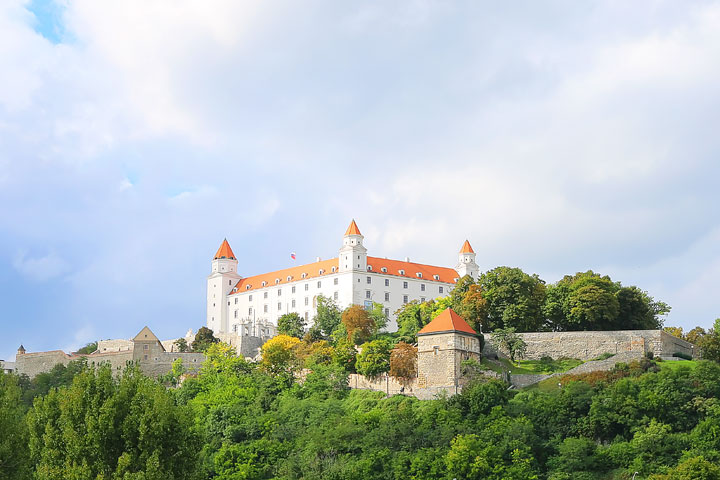 Bratislava Castle
We started our cruise in Budapest, and the next morning we woke up in Bratislava, the capital of Slovakia. This was our view of the Bratislava Castle high on a hill as we disembarked the ship. We couldn't wait to start exploring this beautiful city!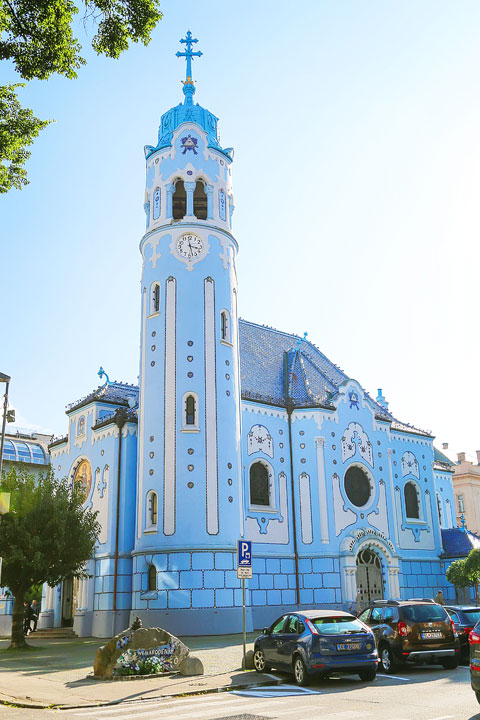 The Blue Church (Church of St. Elisabeth)
Oh my gosh you guys. How GORGEOUS is this stunning blue church in Bratislava??! Just wait until you see the inside…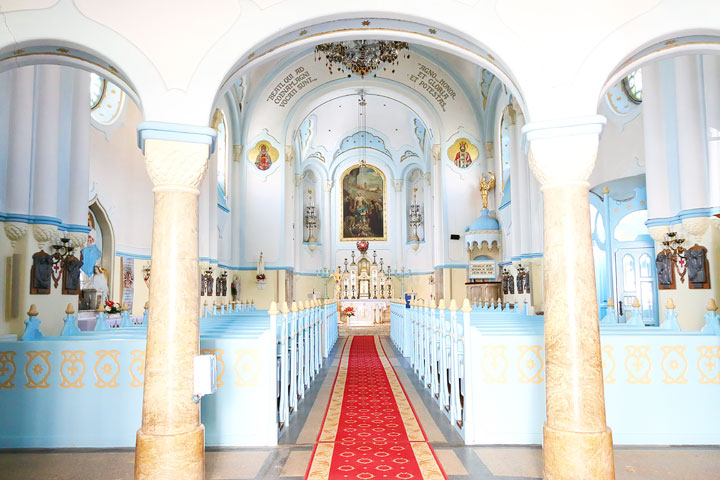 This is the Church of St. Elisabeth, more commonly known as the Blue Church. It's the perfect shade of blue inside and out!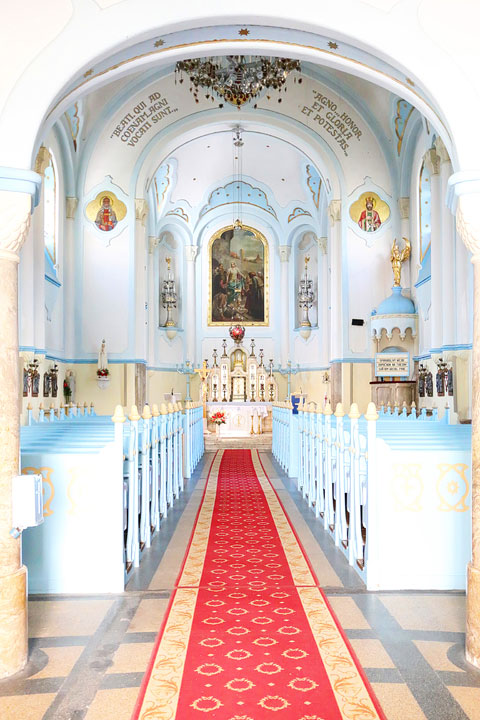 I want to get married here!!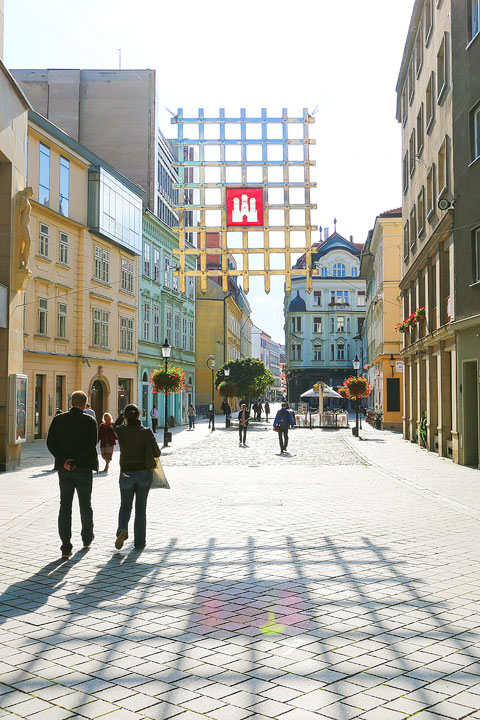 Bratislava Old Town
You'll definitely want to spend some time wandering through Bratislava Old Town.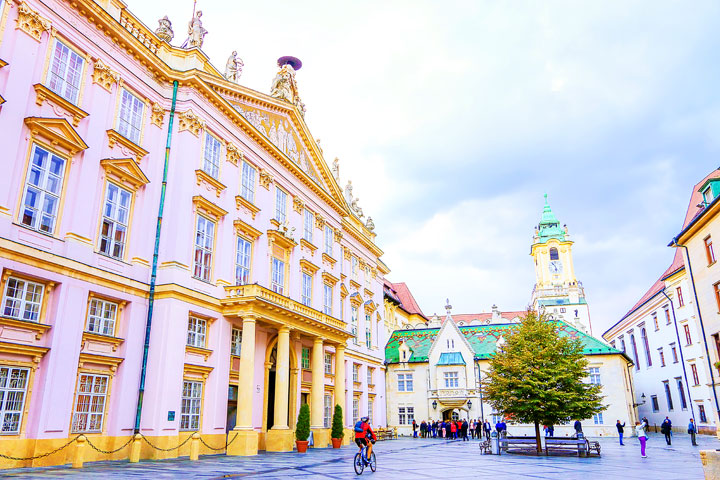 Primatial Palace
Keep an eye out for the pink and gold Primatial Palace!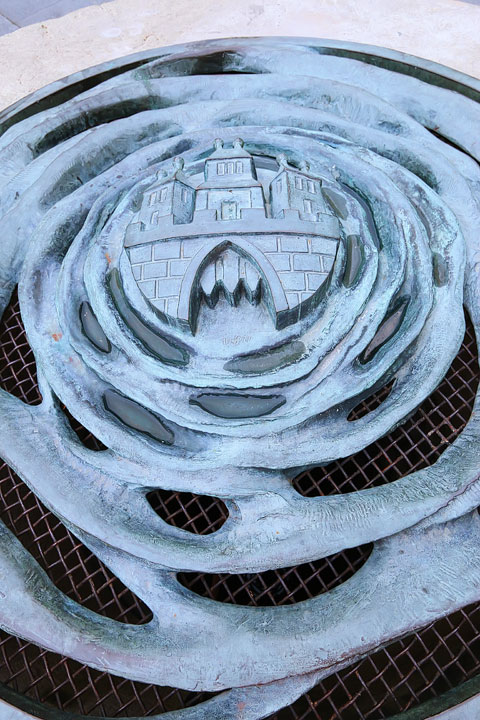 In the square in front of the Primatial Palace is a fountain with the emblem of Bratislava.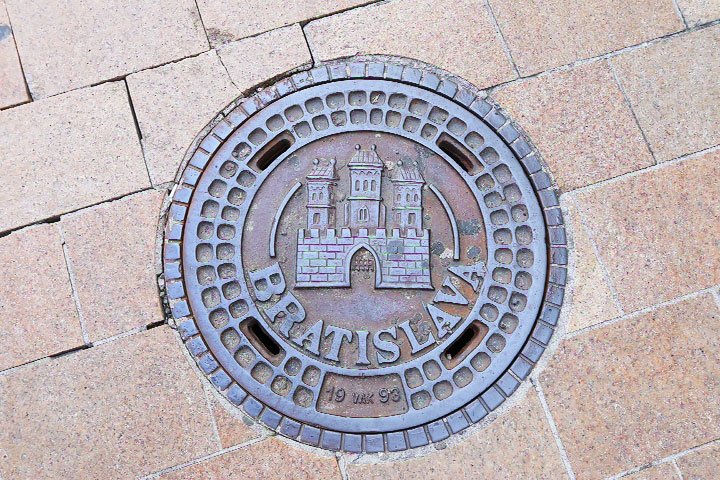 The emblem is even on the manhole covers in Bratislava Old Town!! So charming!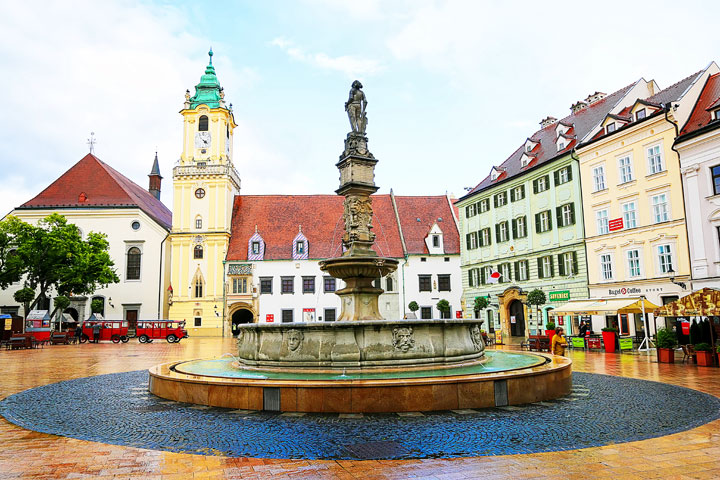 Roland Fountain
The Roland Fountain is in the heart of Old Town.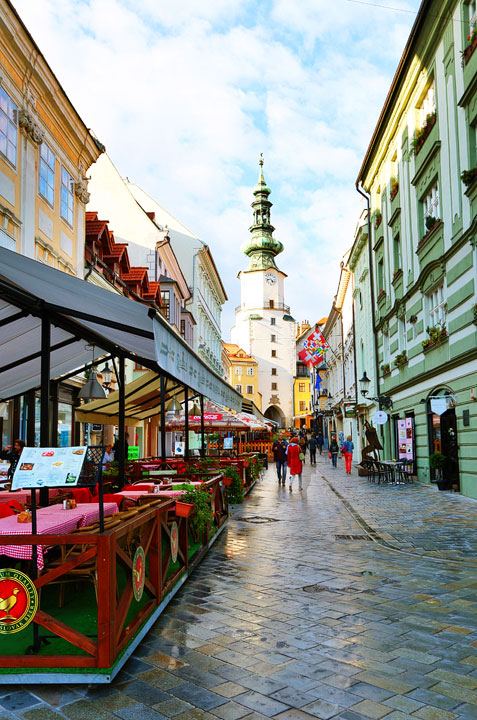 St. Michael's Gate
At the end of a narrow pedestrian street you'll find St. Michael's Gate.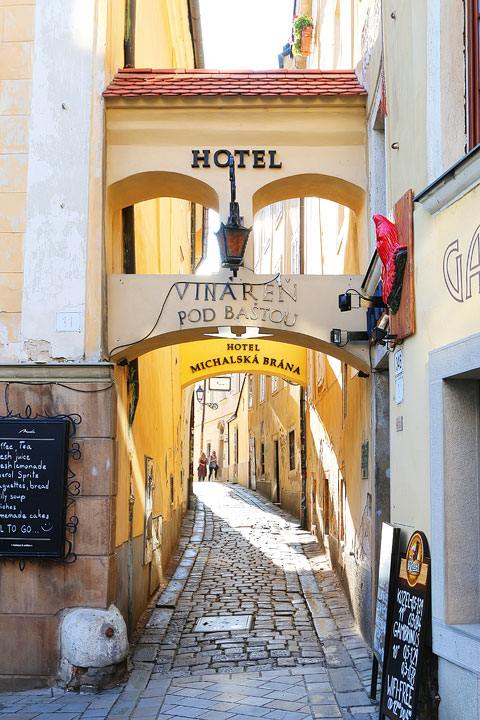 Look to the left to find this quiet, cobblestone alley near St. Michael's Gate.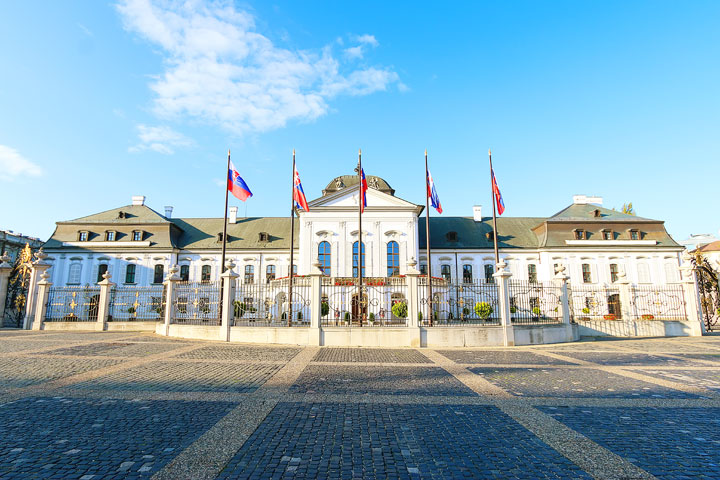 Presidential Palace (Grassalkovich Palace)
Grassalkovich Palace the President's House. It looks like a mix between the White House and Buckingham Palace.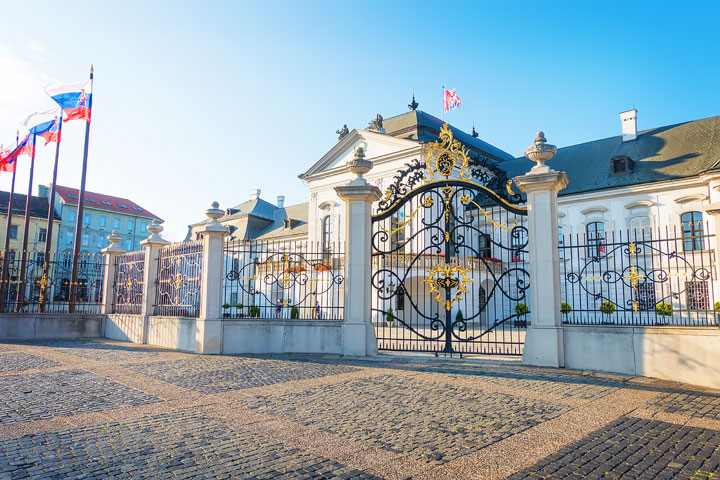 Photo via Stephanie
There were even two guards out front who never moved!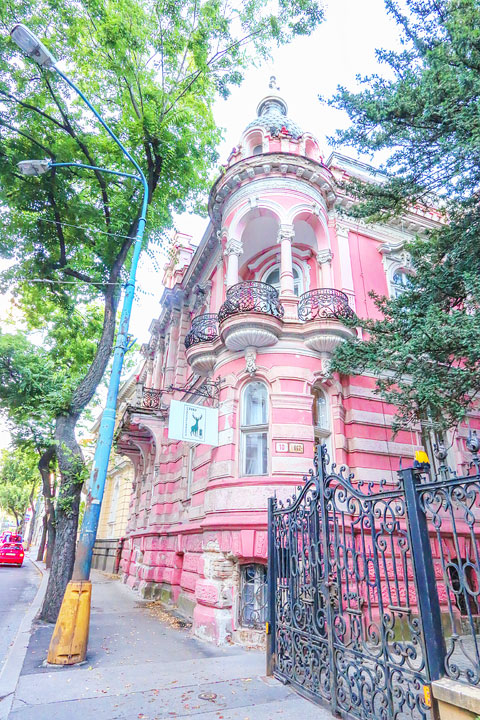 Pink Wedding Cake House
About a 5 minute walk from the Presidential Palace is this fun pink house that looks like a wedding cake!
Here is the address of the pink house in Bratislava:  Štefánikova 867/10, 811 05 Bratislava, Slovakia
---
See more posts from our Gate 1 Travel cruise!
---
Like this post? Save it on Pinterest!