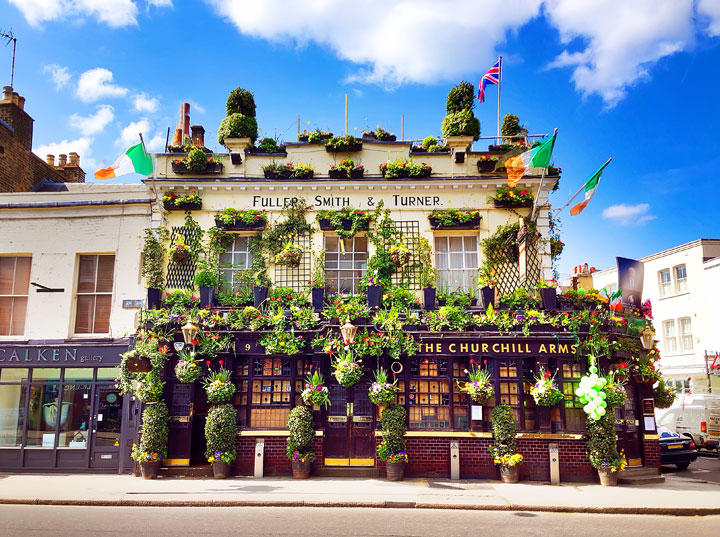 Hi friends! I'm back with our first update from London! :)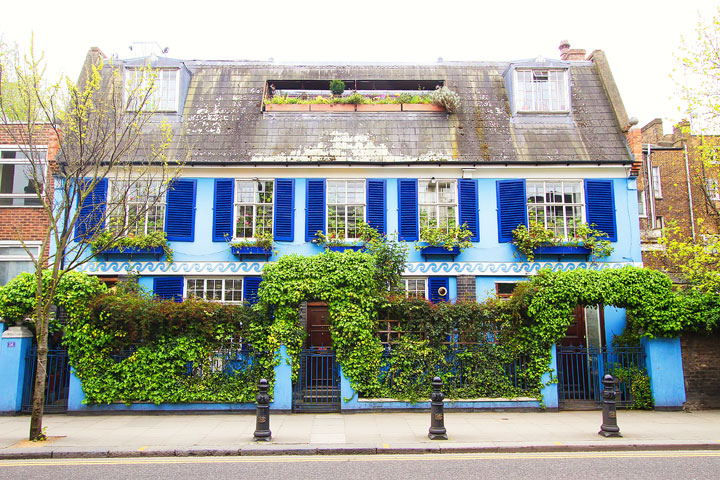 On our first full day in London, we hopped on the Tube to spend a peaceful, sunny morning outside the city wandering around the beautiful neighborhood of Notting Hill. (As a side note, I loved our hotel in London and will be writing all about it in a post soon. Stay tuned!)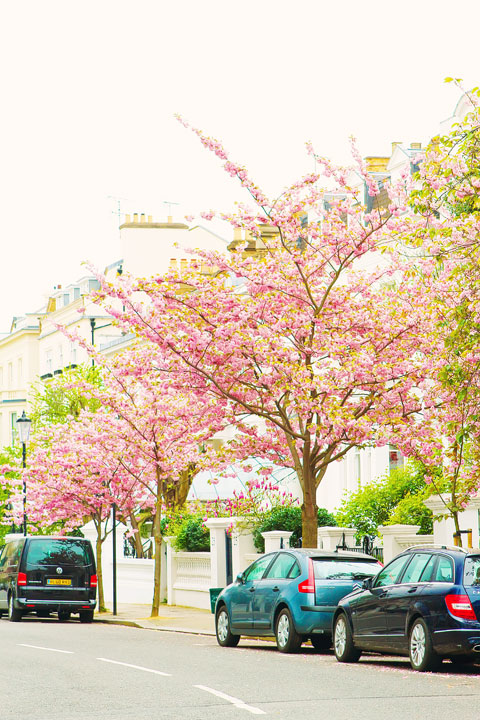 We used the Oyster Card to get around in London. We got one as soon as we got there from the nearest Underground station. I loved the public transportation in London! It was so clean and bright and everything looked brand new. And it was so easy to understand. I'll admit it took me a few visits to NYC to get the subway down, but we were totally comfortable with the Tube after our very first ride. And there were London Underground staff member everywhere who were incredibly friendly and willing to help.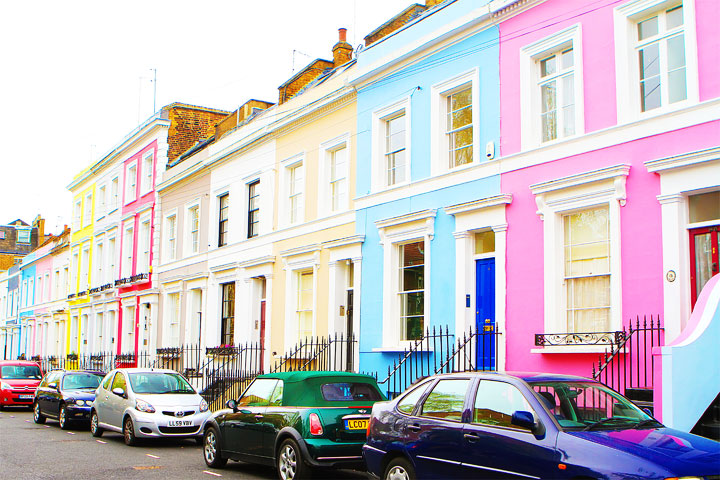 We got a 5-day unlimited ride pass, and we took the Tube and buses everywhere. Both were included in the Oyster Card. We got every penny's worth of our Oyster Cards and then some, lol! We nearly wore them out. Trains and buses came so frequently, it was so easy to just hop on one to get to the next destination. As someone who really dislikes driving, it would be a dream come true to live somewhere with such awesome public transportation!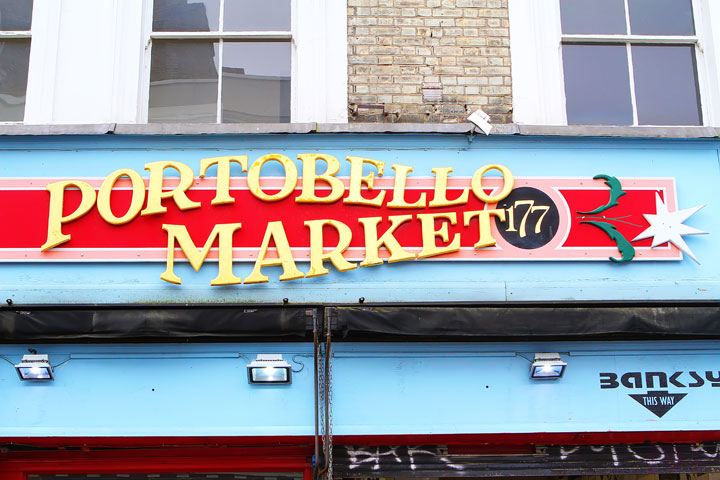 We couldn't miss the famous Portobello Road Market in Notting Hill. :)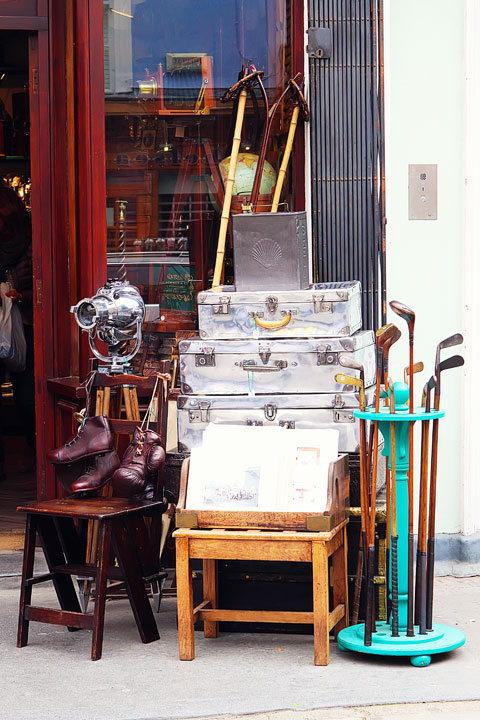 Loved all the funky shops and their fun antiques!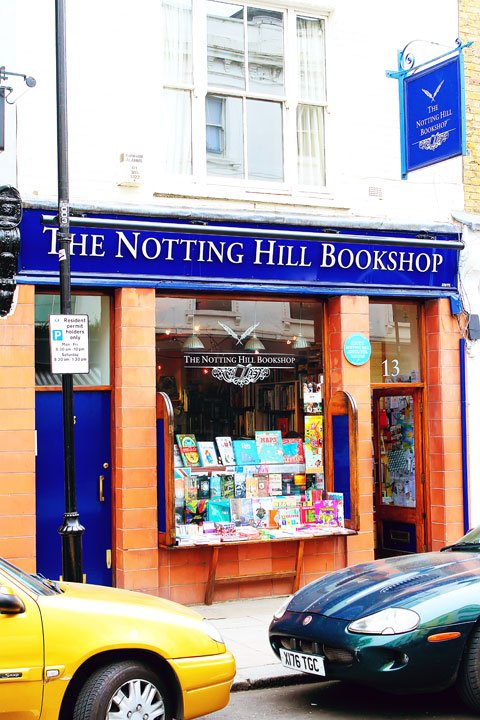 We found the Notting Hill Bookshop (modeled after the Travel Book Shop in the movie Notting Hill) and it is just as cute and charming inside as you'd picture it to be.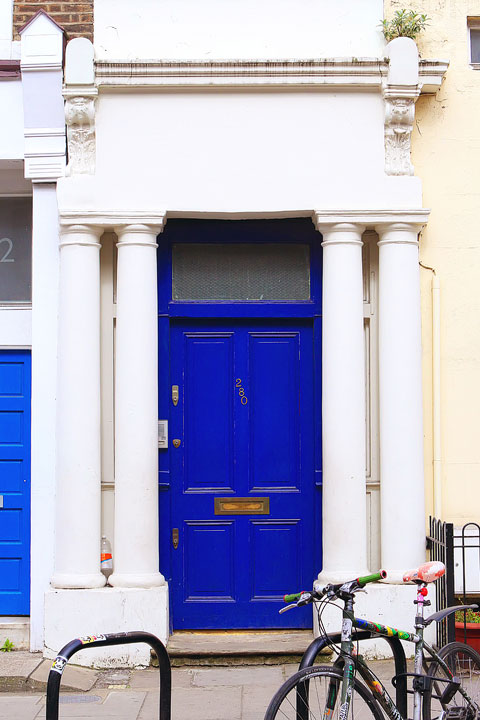 And here's the famous blue door from the movie!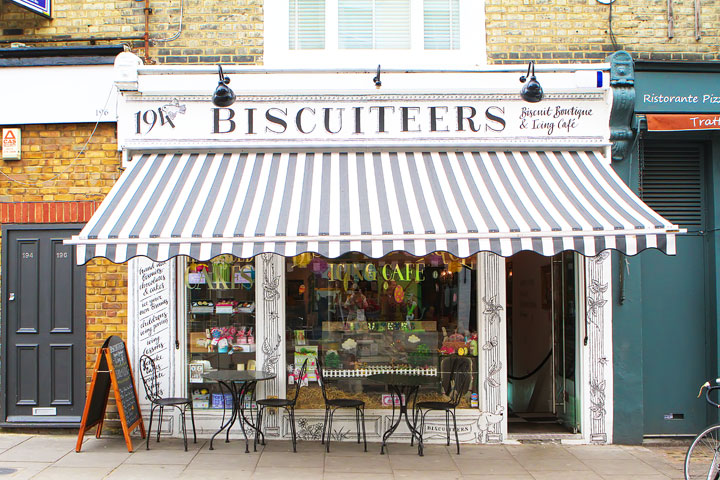 Oh my goodness, this is the cutest little cookie shop in Notting Hill. The Biscuiteers! Because cookies in London are called biscuits!! It's a "Biscuit Boutique and Icing Cafe." Seriously cannot get over the cuteness!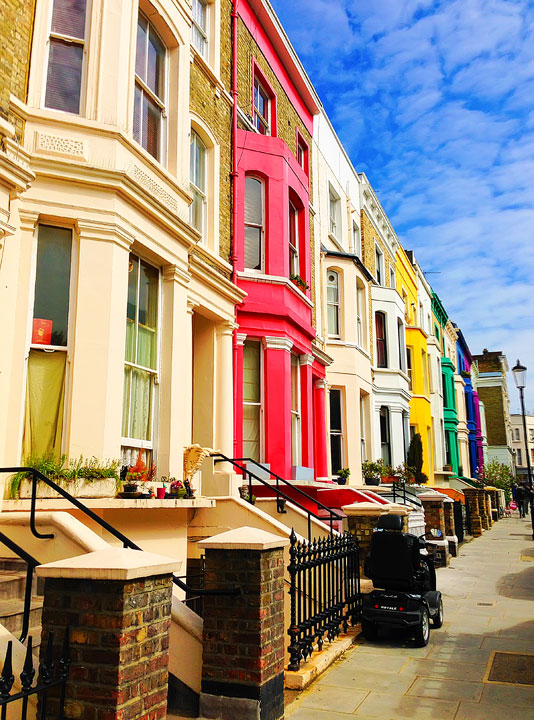 Love, love, loved all the rows of colorful houses! Such a fun sunny morning in Notting Hill.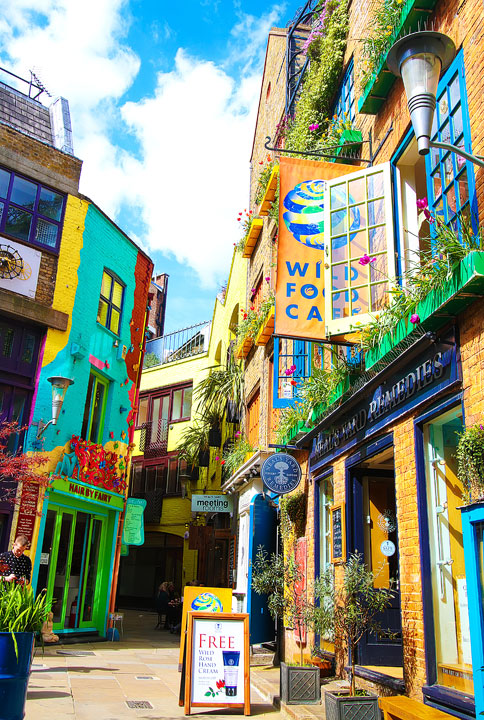 That afternoon we came back into the city and found Neal's Yard, a colorful, hidden, tucked away courtyard in the Covent Garden.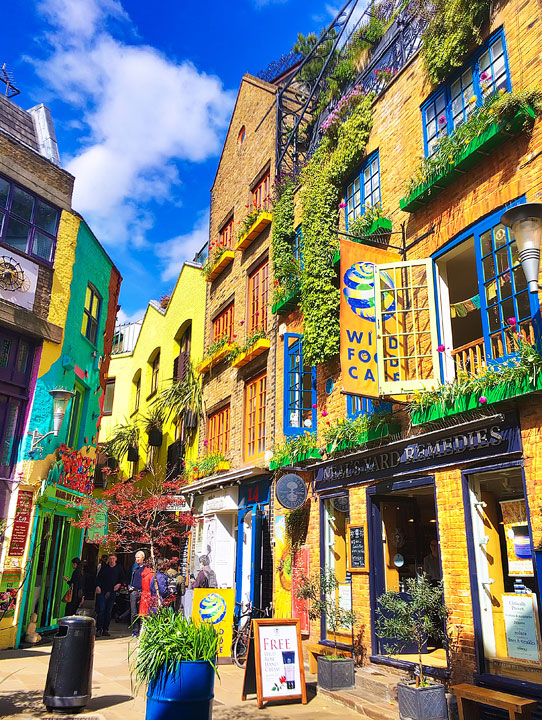 Seriously loved this secret, vibrant, rainbow-colored hideaway in the midst of the city!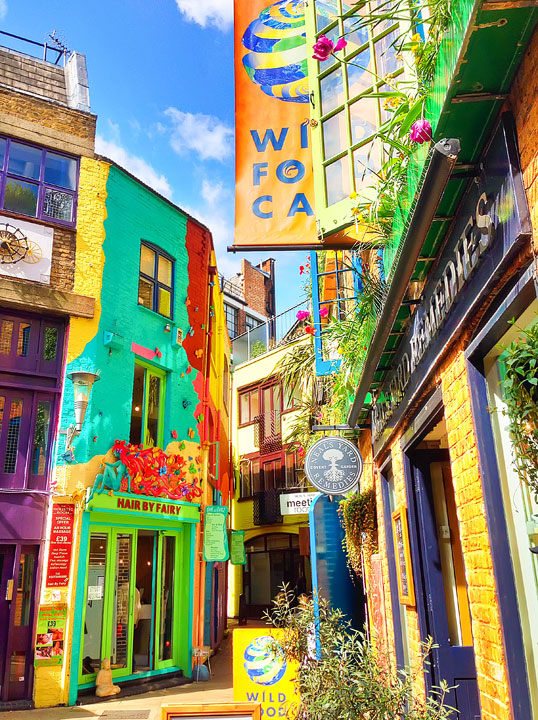 Such a fun spot to escape to in the middle of the afternoon for a burst of color.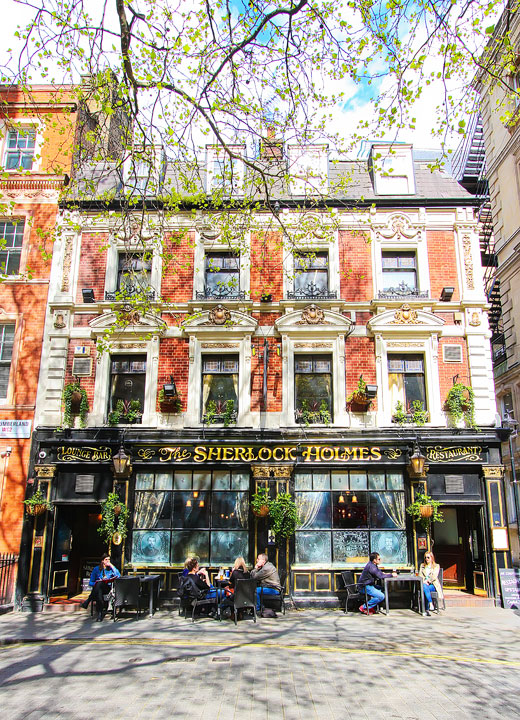 We had reservations for afternoon tea at the Savoy, so we wandered through the Covent Garden neighborhood as we made our way to the hotel.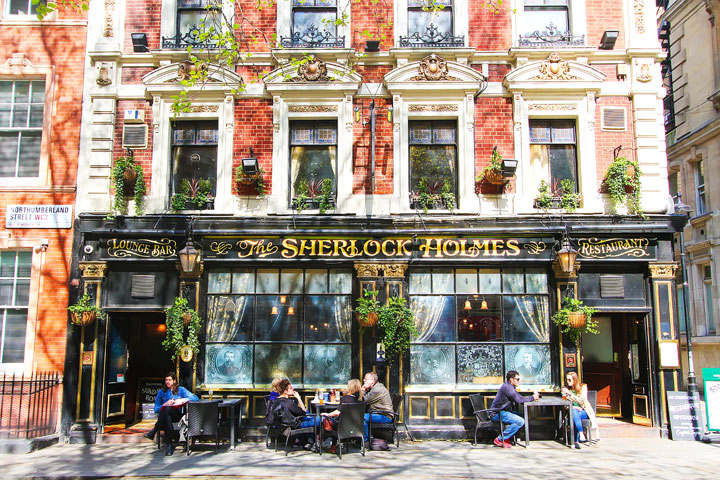 We found the Sherlock Holmes Pub on our way!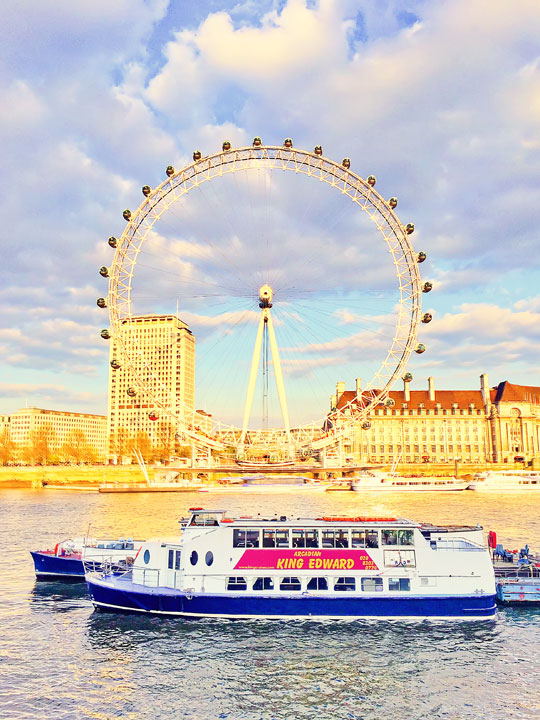 If you're interested in our thoughts on tea at the Savoy, or any other London restaurant reviews, I'll be doing a separate post of "Everything I Ate In London," just like I did with Scotland. :)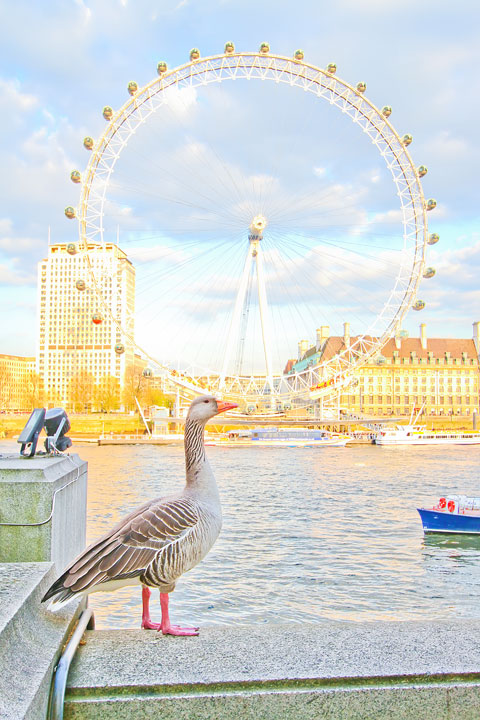 After tea, we walked along the Thames River down to the London Eye.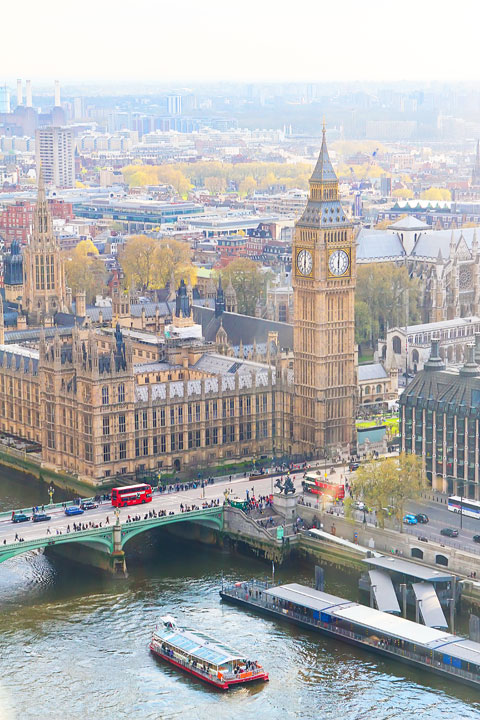 Kevin loves heights and ferris wheels, so we knew we had to do this!! We had a great view of Big Ben from the Eye.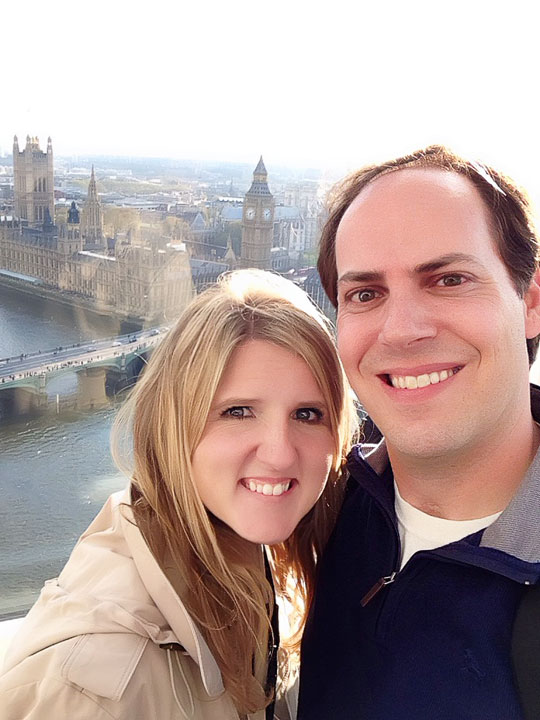 Dorky selfie in front of Big Ben!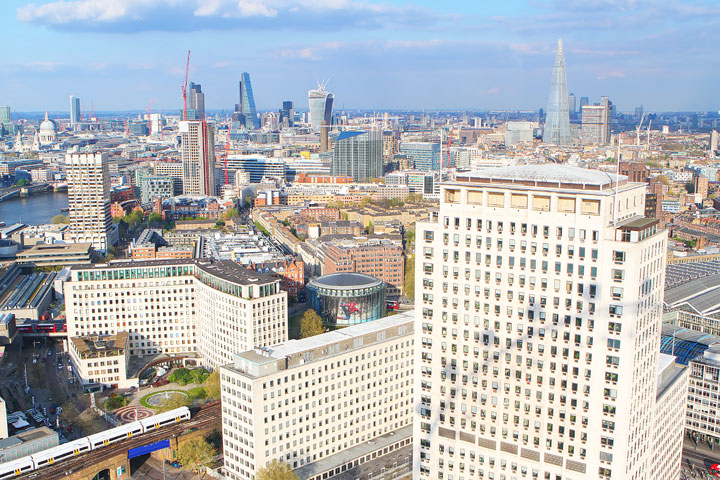 Loved the view from the Eye, and especially seeing the massive shadow of the wheel and cars projected onto the buildings.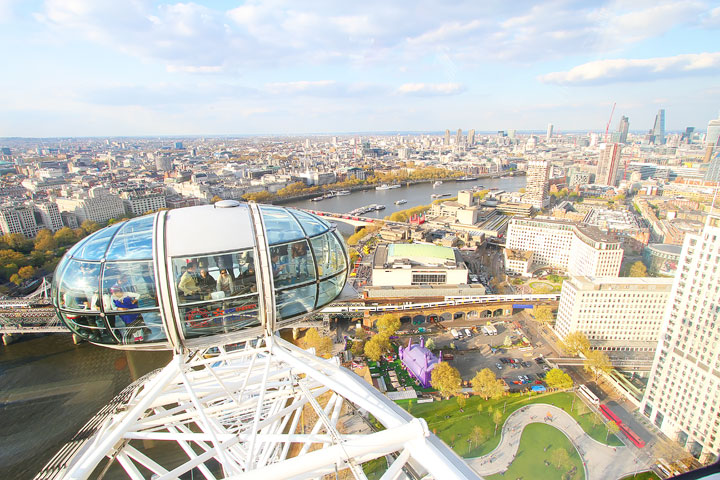 The capsules are fully enclosed, and you can walk around and get a view from every angle.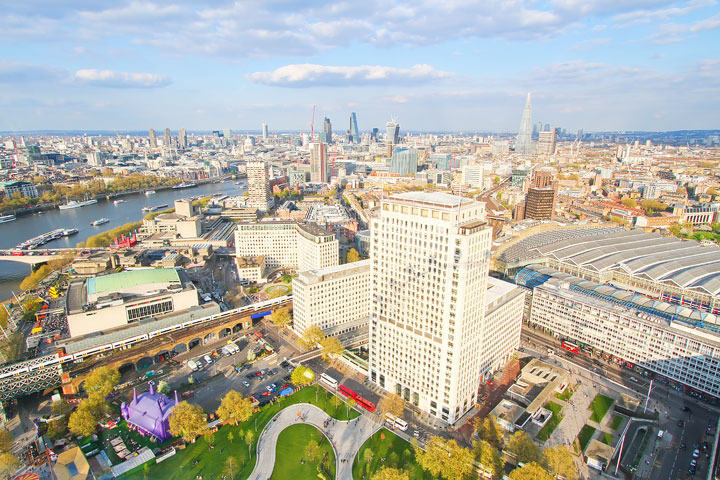 Loved our first day in London!
More to come! The next day we visited the Tower of London, saw the Crown Jewels, and found the biggest cookie I've ever seen in my entire life at Borough Market. Stay tuned! Be sure to subscribe to our email update list so you never miss a post. :)

View London in a larger map
Here's a map of everything we did in London. It's got the GPS location of all the spots you see in this post in case you want to find them on your own. :) Click here to see this map on a larger screen, with a list of all the places we went.
Follow along on our Scotland, London, and Paris Vacation!
Scotland
Scotland Day 1 & 2 — Inverness, Loch Ness, Skye, and Talisker Bay
Scotland Day 3 — Skye, Fairy Pools, The Highlands, and Oban
Scotland Day 4 — Islands of Scotland: Mull, Iona, and the Cave of Melodies
Scotland Day 5 — Fa'side Castle, Edinburgh
Scotland Day 6 – Edinburgh & Castle Driving the Coast of Scotland
Everything I Ate In Scotland
London
London Day 1: Notting Hill, Seven Dials, and The London Eye
London Day 2: Tower of London, Borough Market, and Big Ben
London Day 3: Trafalgar Square, Piccadilly Circus, Fortnum and Mason
London Day 4: Bakery Hopping, Harrods Food Hall, and the London Tower Bridge
London Day 4: Sunset at The View from The Shard
Where We Stayed In London: Hotel Indigo Tower Hill
Everything I Ate In London
Paris
Paris Day 1: Sunrise and Sunset at the Eiffel Tower