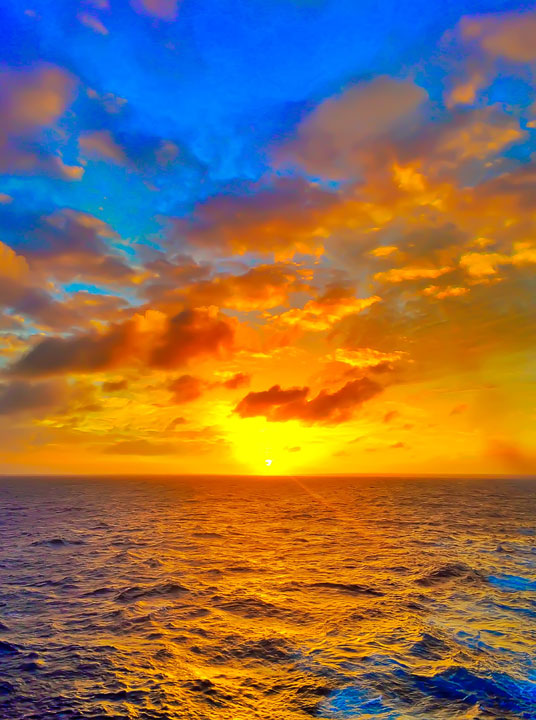 A few weeks ago I went on my first ever Caribbean cruise as part of the Click Retreat photography conference I attended. I shared part one of my recap earlier this week. Here's a little bit more about our week-long cruise on Royal Caribbean's Oasis of the Seas and our time at Atlantis in the Bahamas!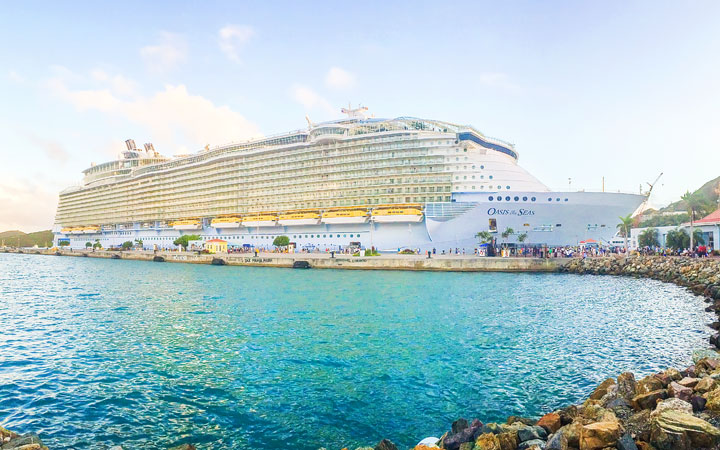 The Oasis of the Seas is the second largest cruise ship in the world. (The largest is only two inches longer!) And it's the the largest cruise ship that travels to the Caribbean.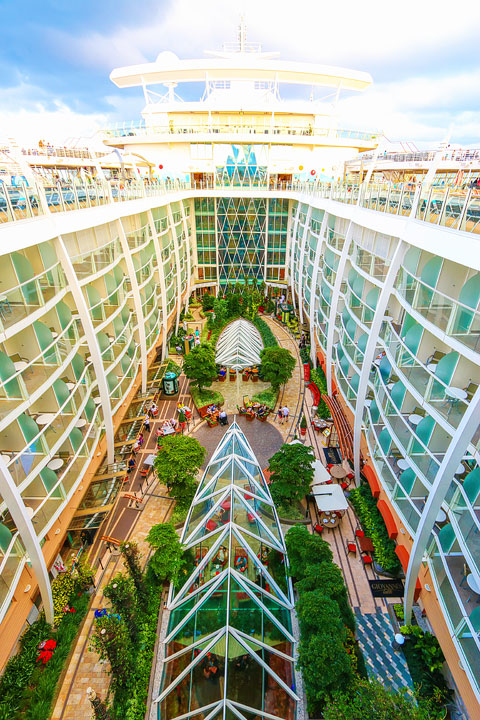 The ship is home to over 5,400 passengers and more than 2,300 crew members. It has 25 different dining options, 17 decks, five swimming pools, a rock climbing wall, an ice skating rink, a zip-line, a mini-golf course, and so much more!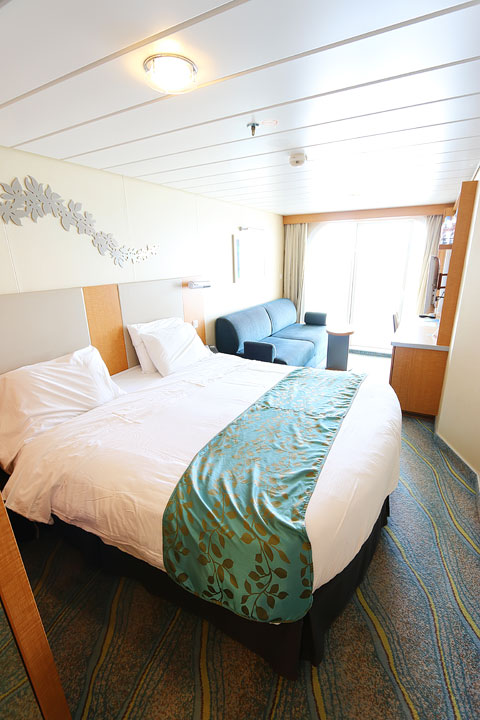 We had a Superior Ocean View Stateroom with Balcony and I was pleasantly surprised with the amount of space we had. There was plenty of room to unpack, hang up clothes, put things away in drawers, and store our luggage under the bed.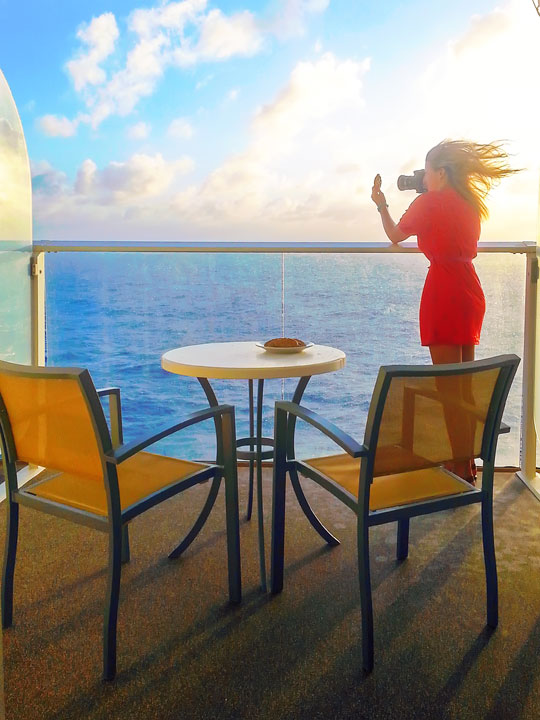 Our balcony was huge! Loved having our complimentary room service breakfast out here in the mornings. Don't you love my crazy hair here?? ;)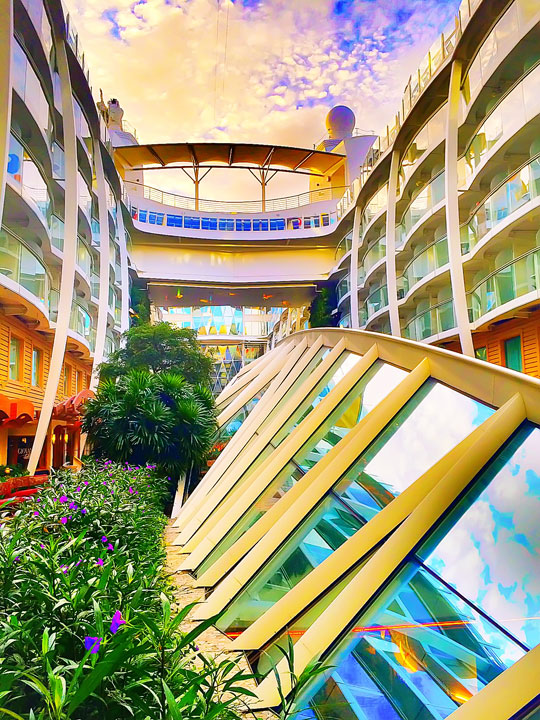 There was tons to see and do and explore on the ship.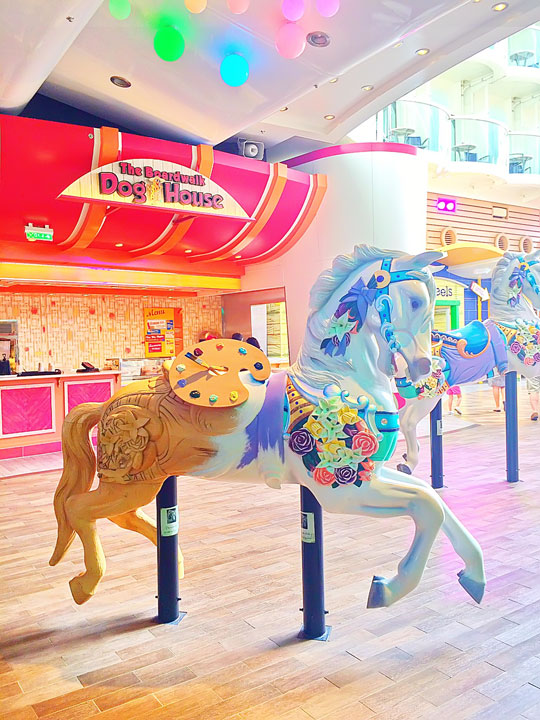 There were broadway shows, ice dancing shows, a Cirque-type acrobatic show, and a high-diving show.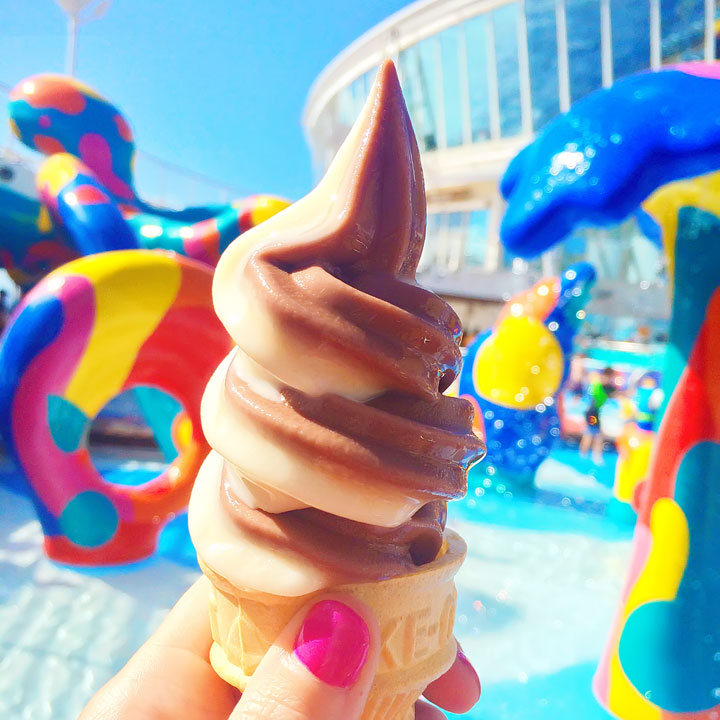 Obviously my favorite part was the free soft-serve ice cream. ;)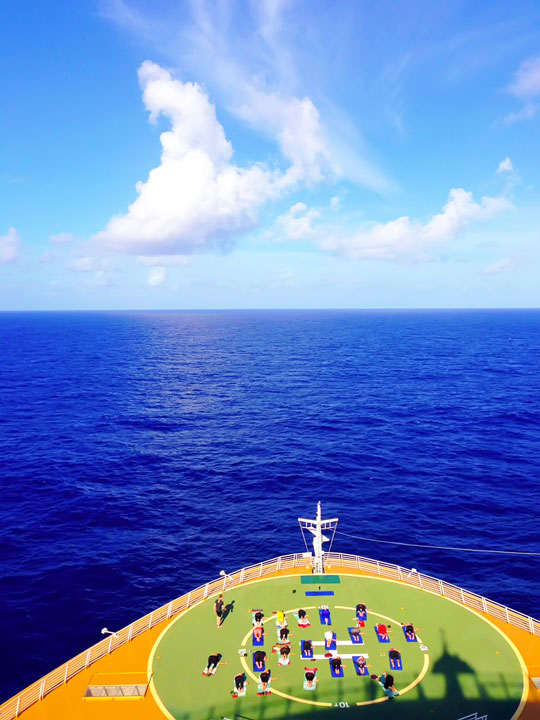 There's an extremely nice spa and gym on the ship, and they offer free morning yoga classes. They also have an AMAZING juice and smoothie bar! One of my favorite parts of the cruise was doing morning yoga and treating myself to a fresh juice after class. When the weather is nice, they hold the yoga classes on the ship's helipad. That was SUCH an awesome experience!!! Let me tell you, yoga on a moving ship is VERY different from a regular yoga class! Especially when the the ship is experiencing pretty significant ocean swells. We were swaying all over the place trying to hold our poses!
Side note: I showed this picture to Kevin and he picked me out of the crowd immediately, first try. Freaky, lol!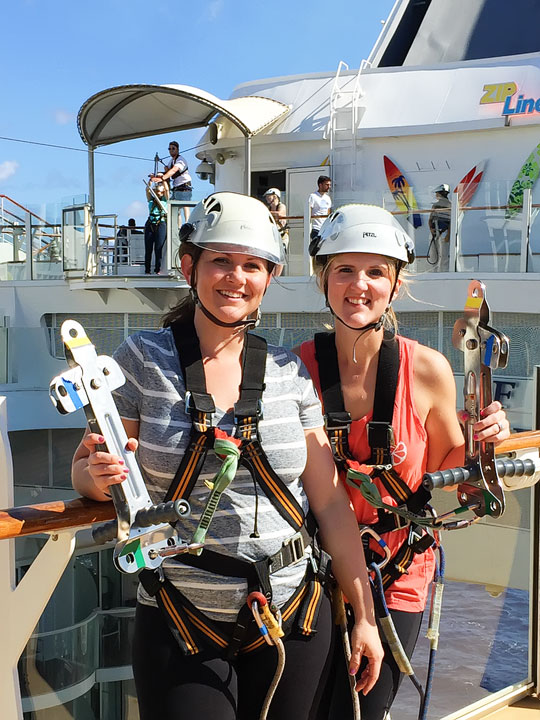 This sweet girl is Shawn, my awesomely adventurous partner-in-crime on the ship!! We did all the fun stuff the ship had to offer. Shawn has an amazing food blog at I Wash, You Dry. She is the inventor of the famous Pizza Cake!!! She also has a cookbook coming out called Express Lane Cooking. She takes 5 ingredients and makes 3 different meals out of them. Her cookbook has over 80 quick and easy dinner with only 5 ingredients!! I cannot WAIT until it comes out. You definitely want to preorder this one right now!! :)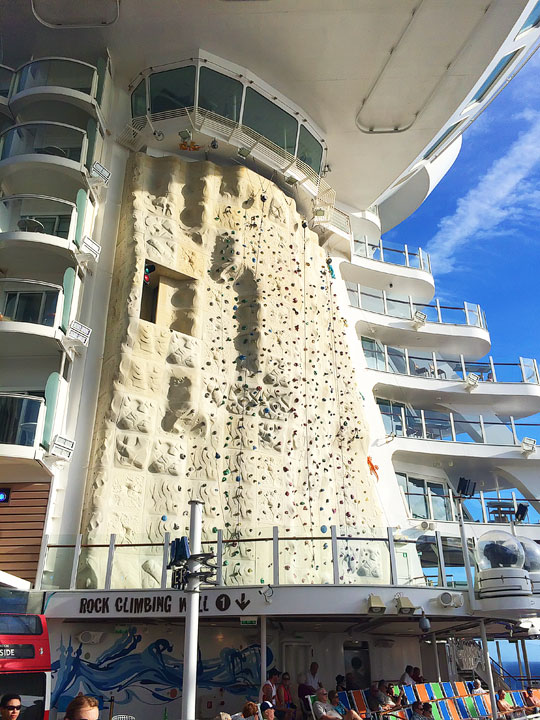 We did the massive rock climbing wall….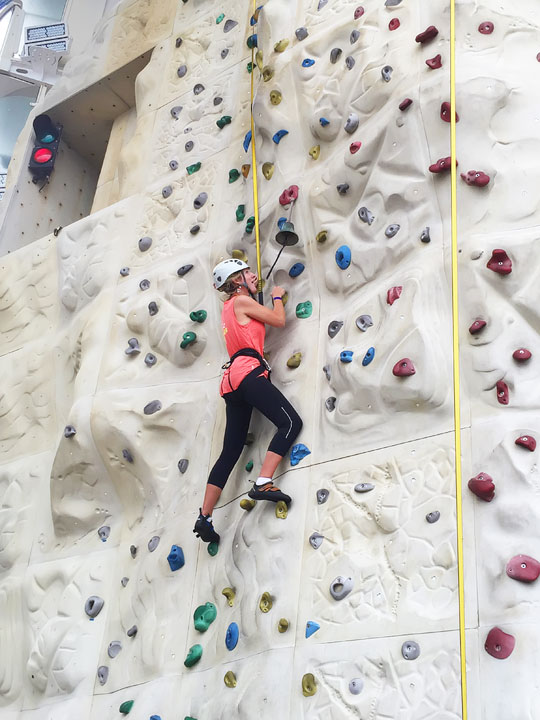 I made it about 1/3 of the way up! ;)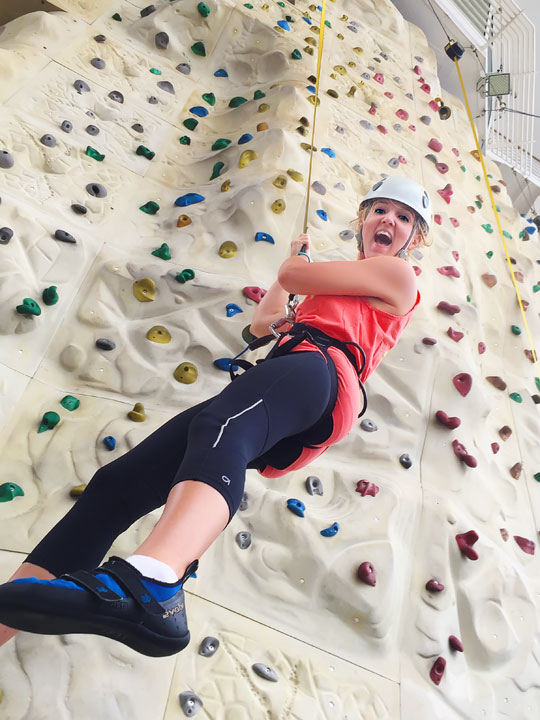 Before I screamed and jumped down!
We also went zip-lining and SURFING! On a boat!! Here's a video of what all we did :)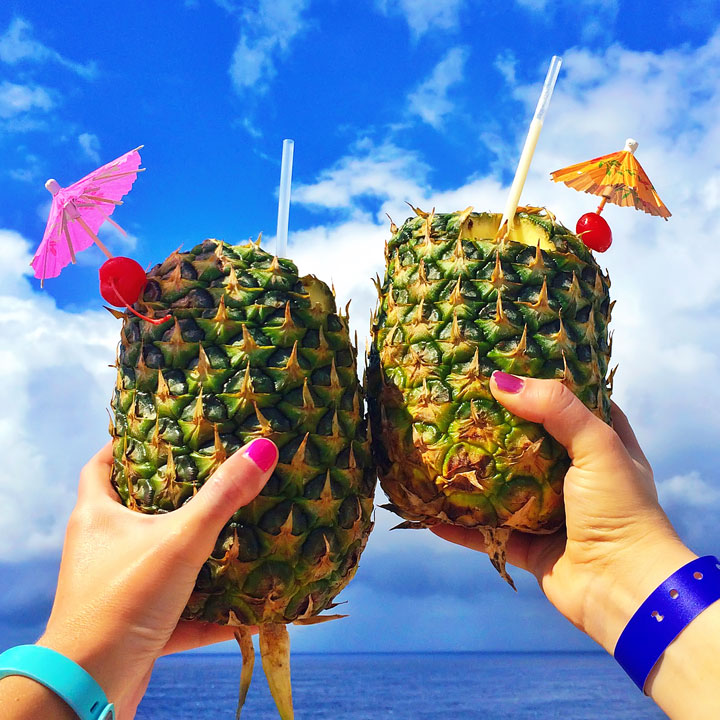 Then we celebrated with Pineapple Smoothies on the sun deck. :)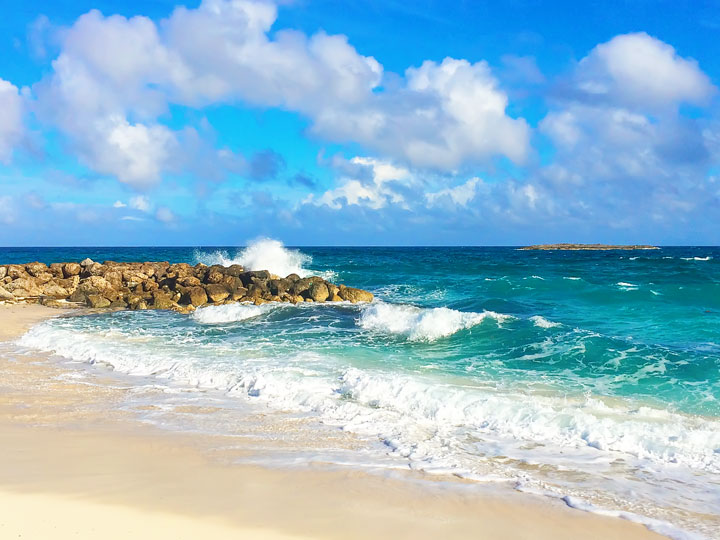 Our very first port of call was Nassau in The Bahamas.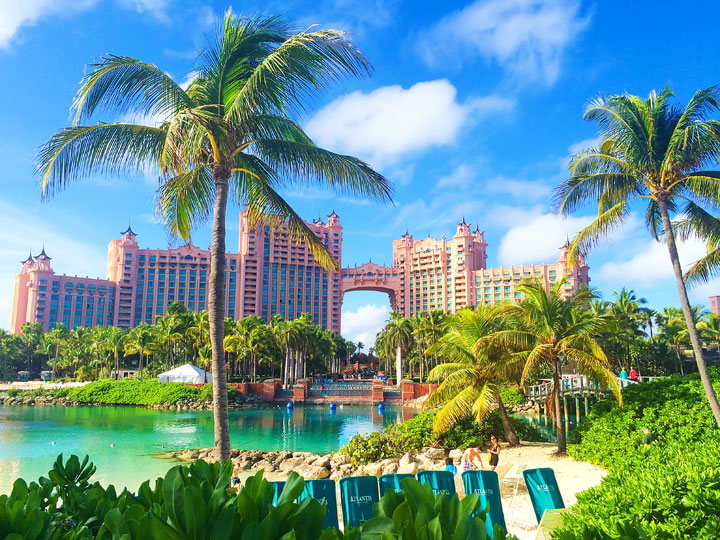 We got to spend the day playing at Atlantis!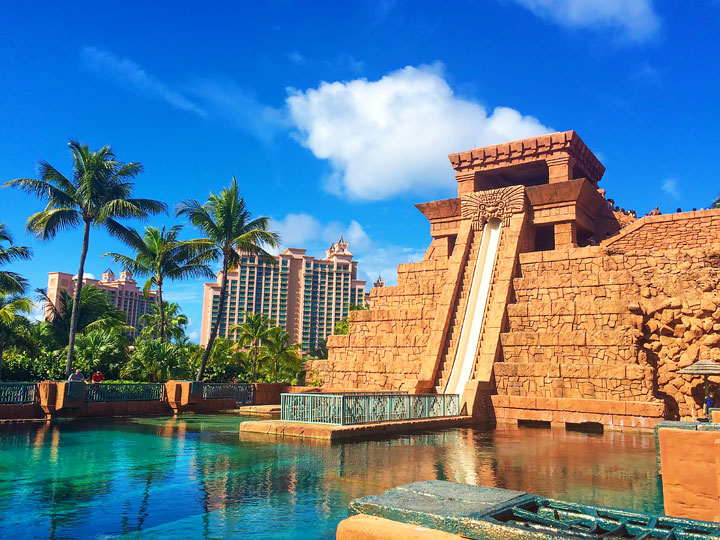 How crazy does that waterslide look??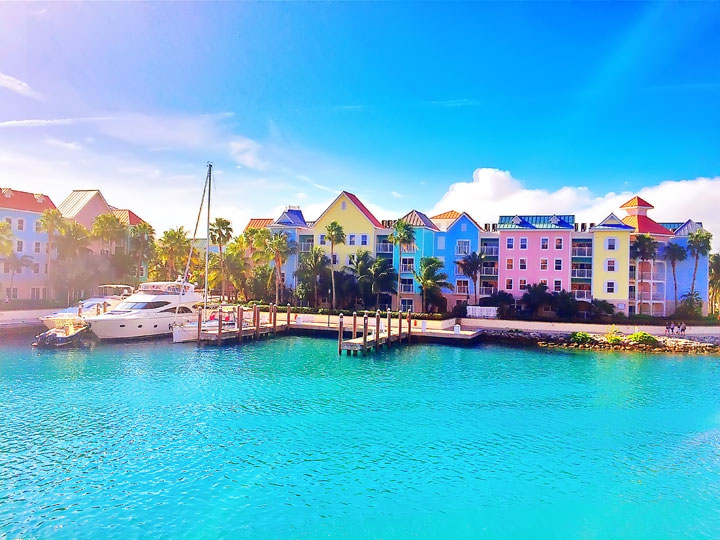 Loved the fun and colorful houses in the Bahamas!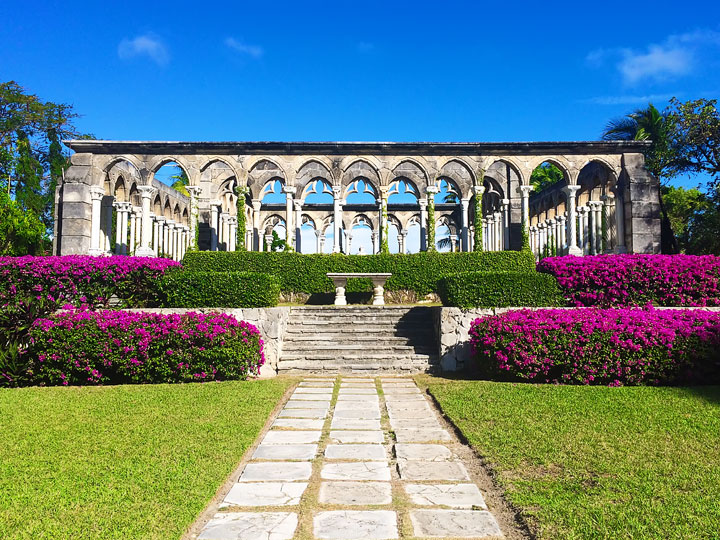 But my awesome roommate Shaina found us our own excursion to take…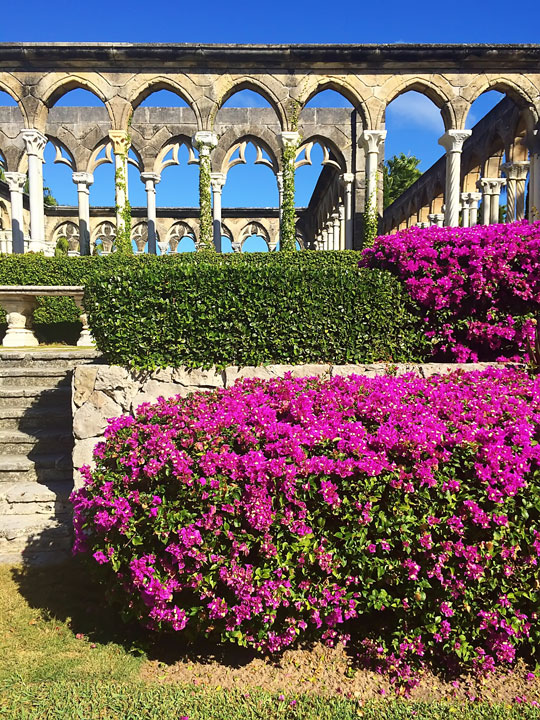 This is The Cloisters, the 14th century remains of a French Monastery.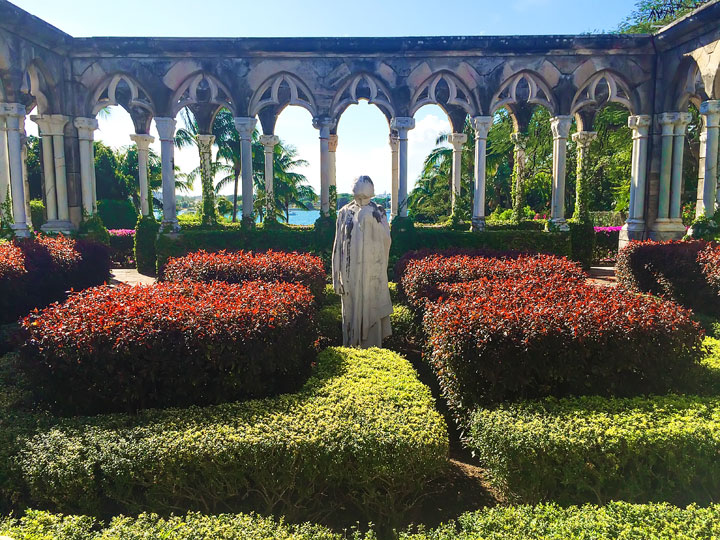 There is a free shuttle from Atlantis that takes about 10 mins. It's totally free and it was not crowded at all!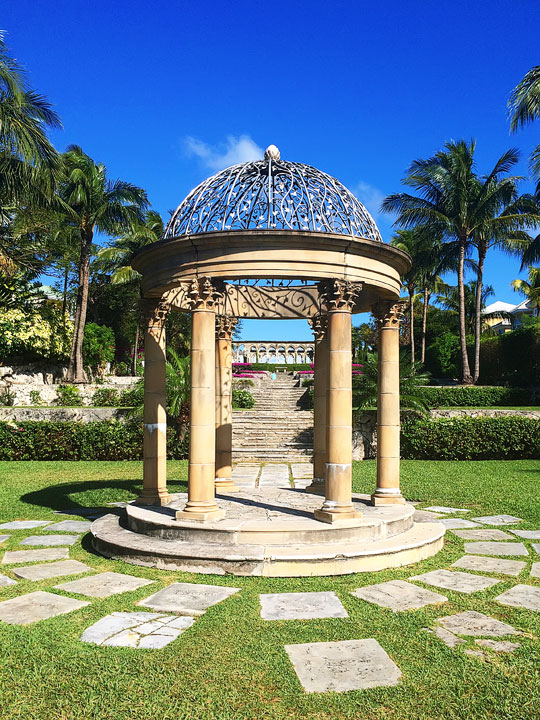 This would be the perfect spot for a wedding!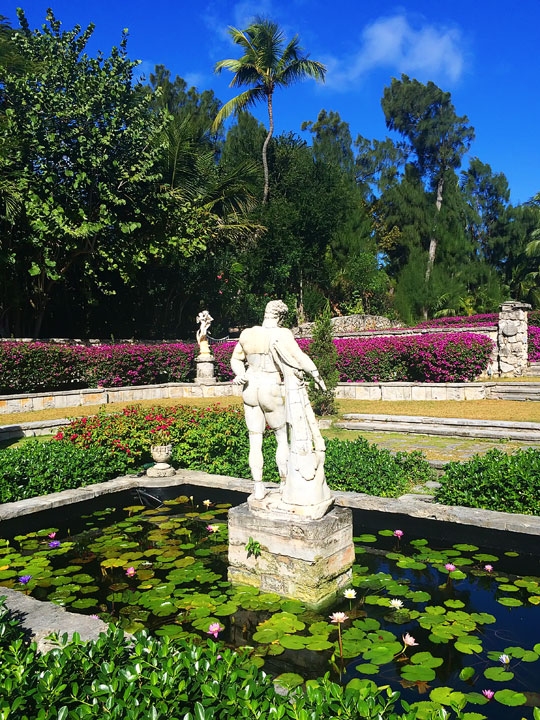 Surrounding the remains were gorgeous Versailles-type gardens with flowers, statues, and ponds.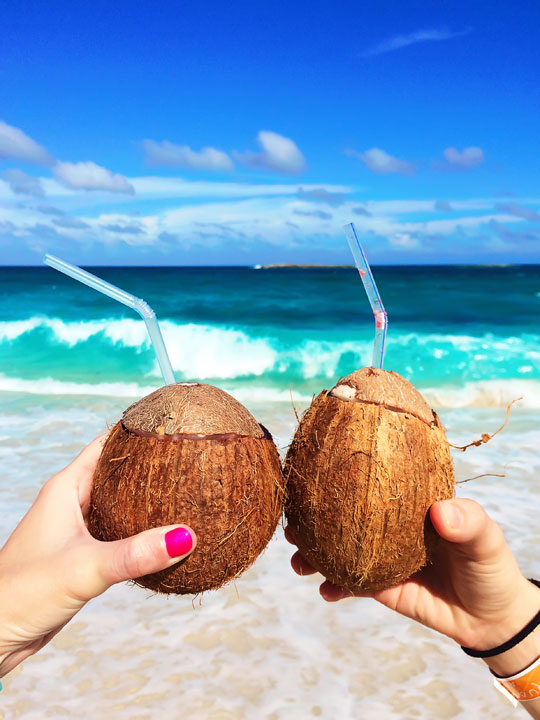 Afterwards we walked on the beach and sipped coconut smoothies.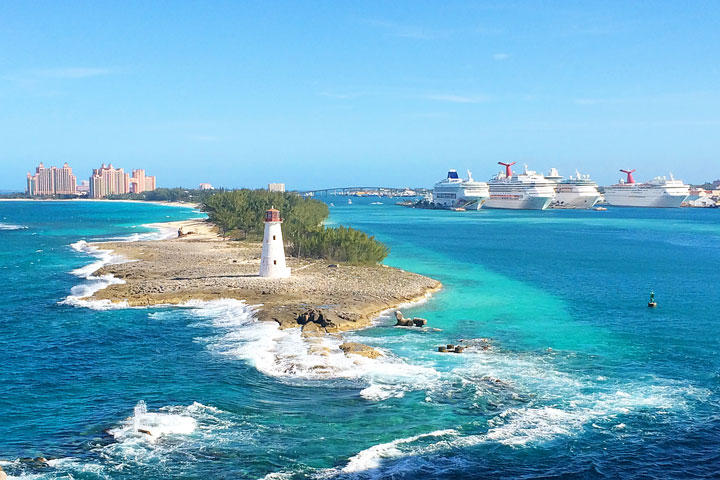 That afternoon we sailed away from the Bahamas onto our next adventure! Be sure to check out this post for more from our cruise. :)
Thanks so much for looking! Have a fabulous rest of your week. :)