Top 10 Things To Do in Krakow Poland
Planning a trip to Krakow? Here's everything you need to know before you go. Below are the top 10 best things to do in Krakow Poland. If this is your first time to visit Krakow, these are the things you definitely don't want to miss!!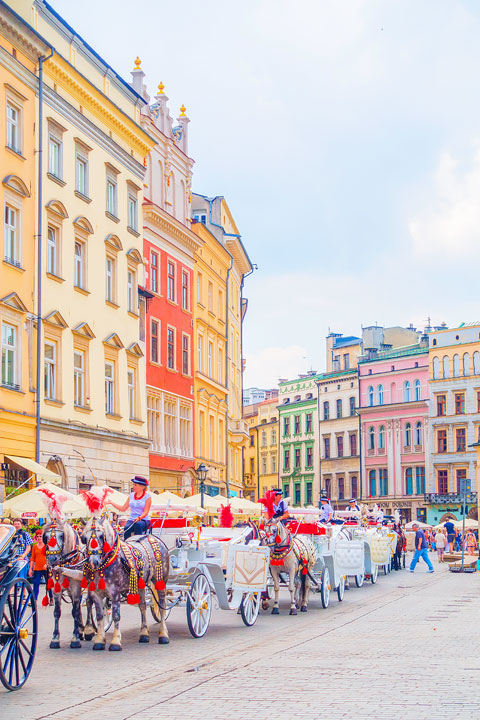 About Krakow
Last summer I spent a month in Europe visiting 5 countries and 24 cities. I started in Krakow because I am interested in World War II history, and I wanted to visit a city that had such a meaningful historical impact. I had no idea how beautiful and unique Krakow would be.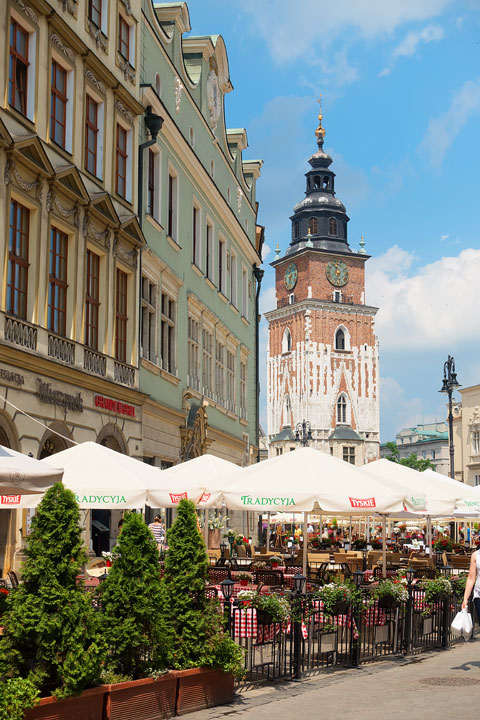 Krakow is one of the oldest cities in Poland and is often noted as one of Europe's most beautiful cities. It's filled with history, breathtaking architecture, beautiful churches, and friendly people.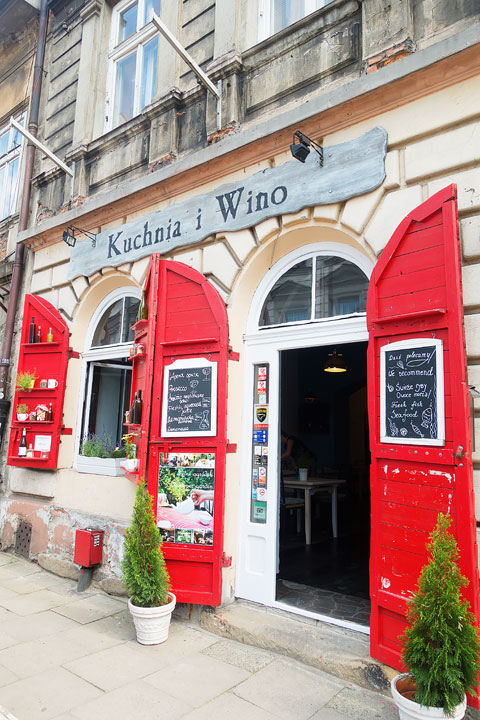 Krakow is Safe and Affordable
The city is clean and easy to navigate. For instance, you don't need a car or to worry about taxis as you can walk everywhere in the city. And even though we were two girls traveling alone, I felt very safe walking everywhere, even at night.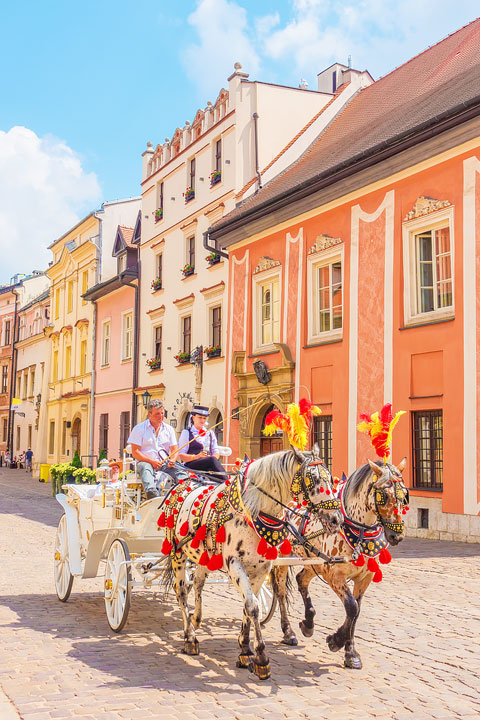 Krakow is very affordable and un-crowded, so even during the middle of summer, in peak tourist season, the main attractions did not feel too crowded.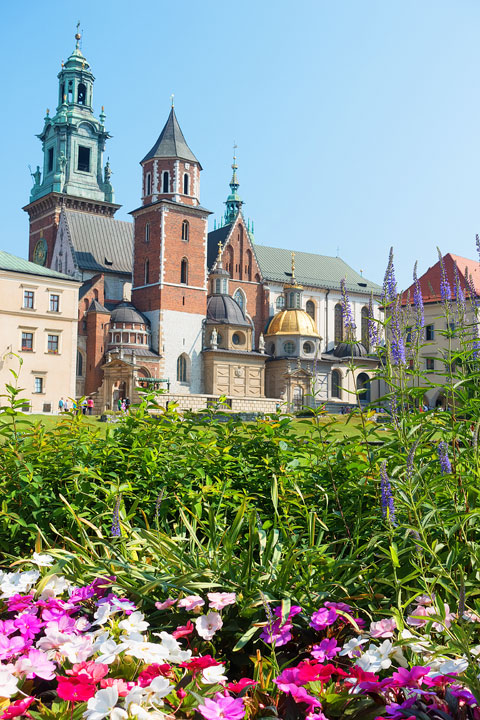 Top 10 Best Things To Do in Krakow
If this is your first time to Krakow, here's what you'll definitely want to see: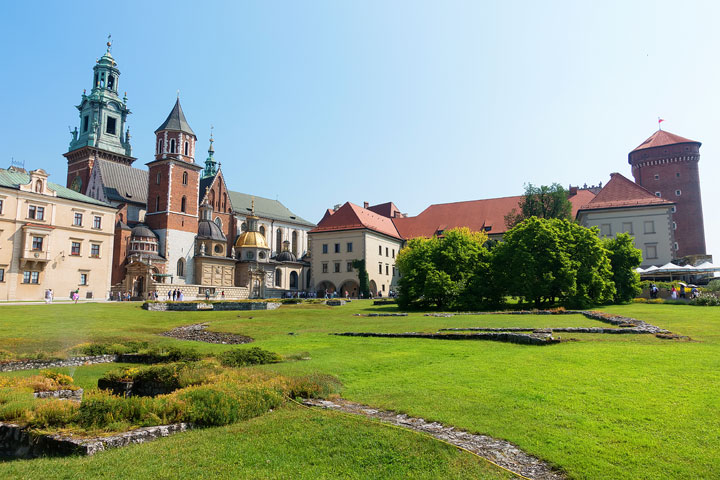 1. Wawel Royal Castle
First of all, one of the most iconic landmarks in Krakow is the nearly 1000-year-old Wawel Royal Castle and Cathedral.
The Wawel Royal Castle is a unique mixture of Gothic, Renaissance and Baroque architecture, because it grew and expanded over the years, with each addition highlighting Krakow's cultural heritage at the time.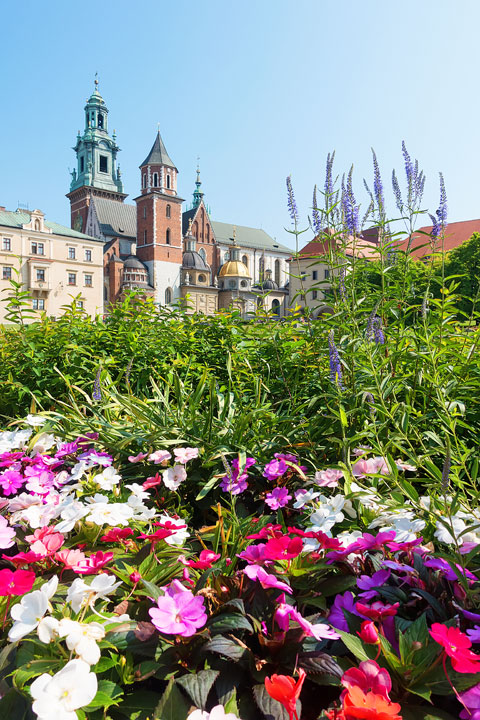 Krakow's most famous citizen was the archbishop of Wawel Cathedral. He lived in Krakow for 40 years, until he moved to the Vatican. After that he became Pope John Paul II!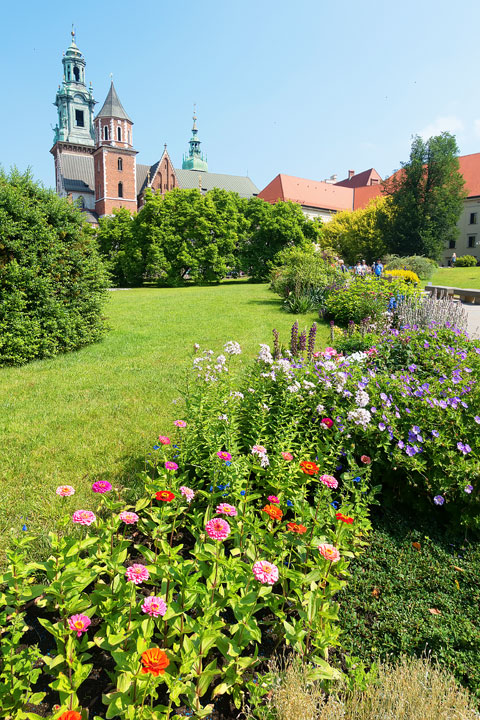 Pope John Paul II made history as the first Slavic pope ever, and he was the first non-Italian pope in 455 years.
The bell tower of Wawel Cathedral has beautiful panoramic views over the city.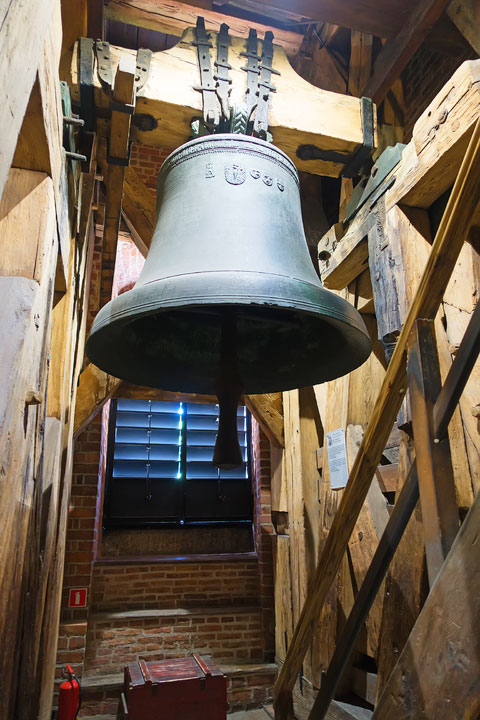 Be sure to touch the bells on your way up and make a wish!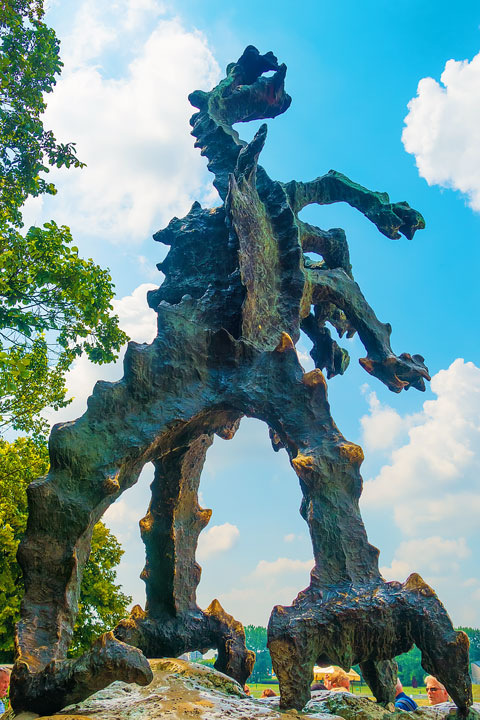 2. Wawel Dragon
There's a legend that dates all the way back to the 1200s of an evil dragon named Smok. He lived in a limestone cave beneath Wawel Hill. (You can actually visit the caves!) According to the legend, a Polish prince named Krakus defeat the dragon and built his palace over the slain dragon's lair.
As a result of the legend, today there's a statue of a dragon outside the castle commemorating the defeat and the founding of Krakow.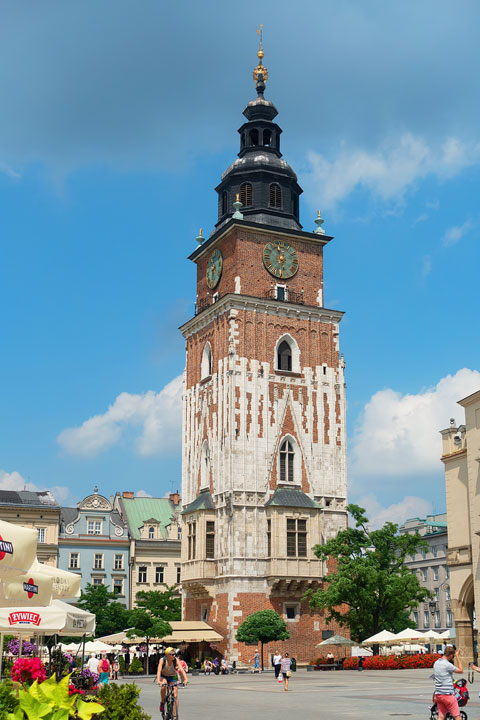 3.Town Hall Tower
Near Old Town Square in Krakow is the Town Hall Tower. The cellars in this tower were once a prison with a Medieval torture chamber!
You can climb the Town Hall Tower for a breathtaking birds-eye view of the Old Town Square.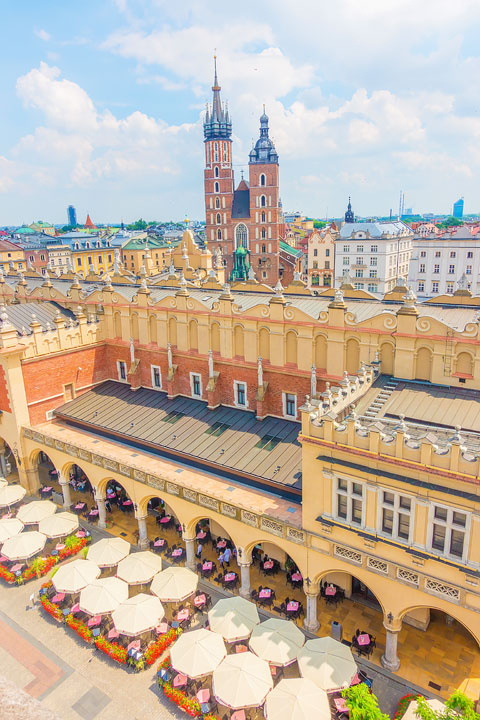 Krakow's Old Town Square dates back to the 1200s, and is one of the largest medieval town squares in Europe.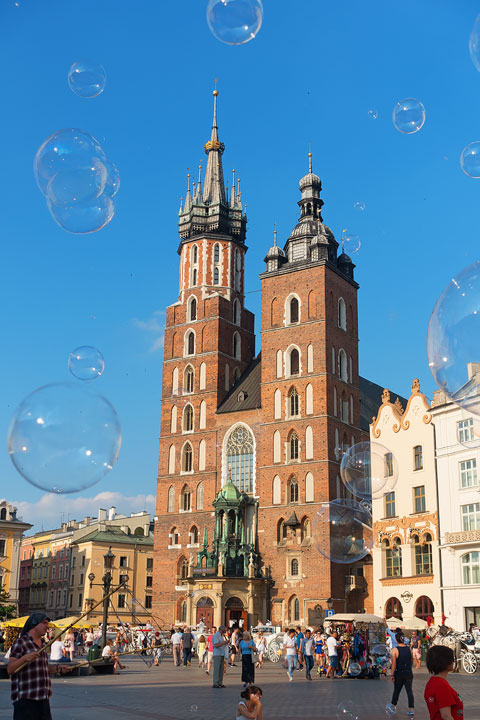 4. St. Mary's Basilica
One of the main focal points in the square is St. Mary's Basilica. It was completed over 600 years ago, in 1397.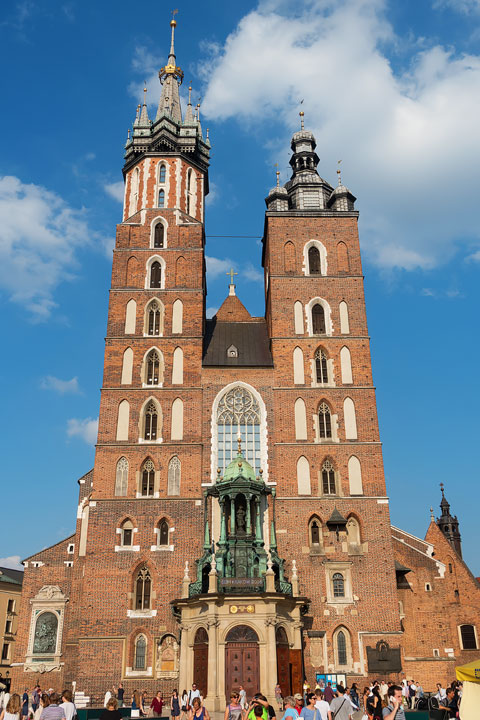 The church's two towers were added in the 1400s and are noticeably different heights. This is because according to legend, the towers were built by two brothers, each trying to out-do the other. Eventually one brother grew jealous and killed the other!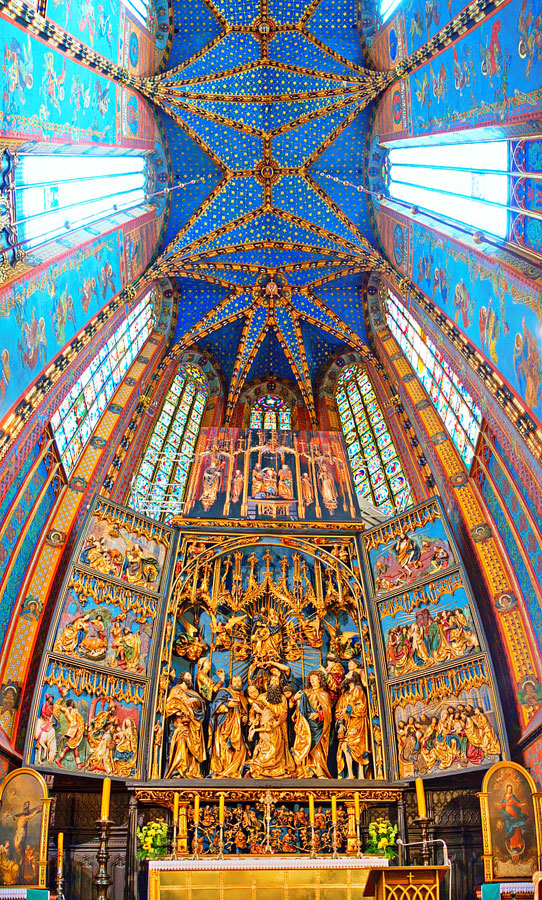 Inside St. Mary's Basilica
The inside of the St. Mary's Basilica is stunning. The wooden altarpiece pictured above is the largest Gothic altarpiece in the world. It was carved between 1477 and 1484 by the German sculptor Veit Stoss.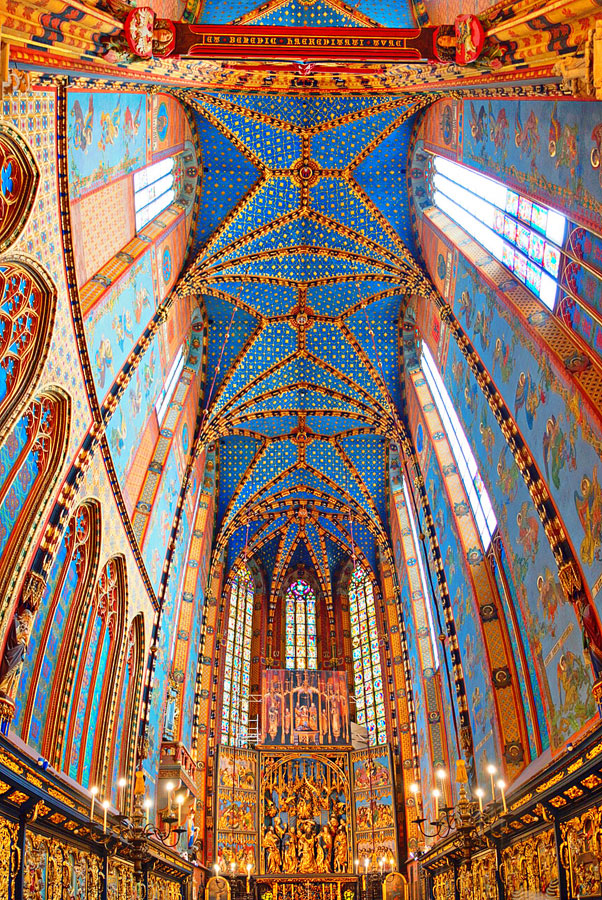 In 1941, during the German occupation, the dismantled altarpiece was shipped to the Third Reich. It was recovered in 1946, hidden in the basement of Nuremberg Castle. The altar underwent major restoration work in Poland and was put back in its place at the Basilica 10 years later.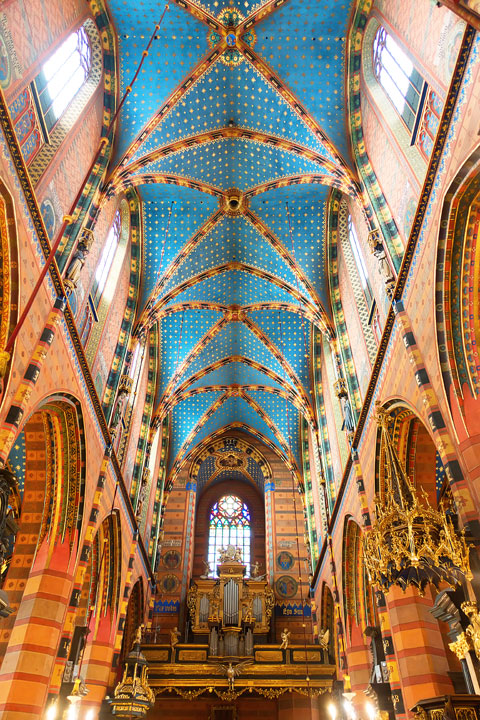 How gorgeous is this blue ceiling!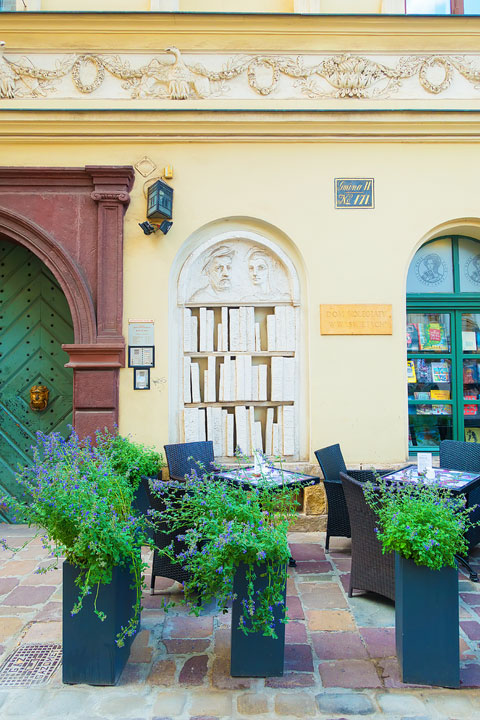 5. Explore Old Town Square
Krakow's Old Town Square is surrounded by small shops and charming cafes. It's the perfect spot for people-watching!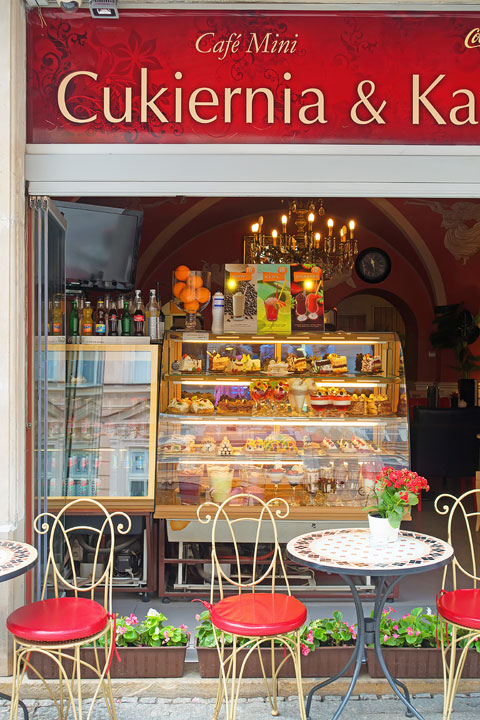 One of my favorite cafes near the square was Cafe Mimi. They had seriously one of the most gorgeous bakery cases I've ever seen!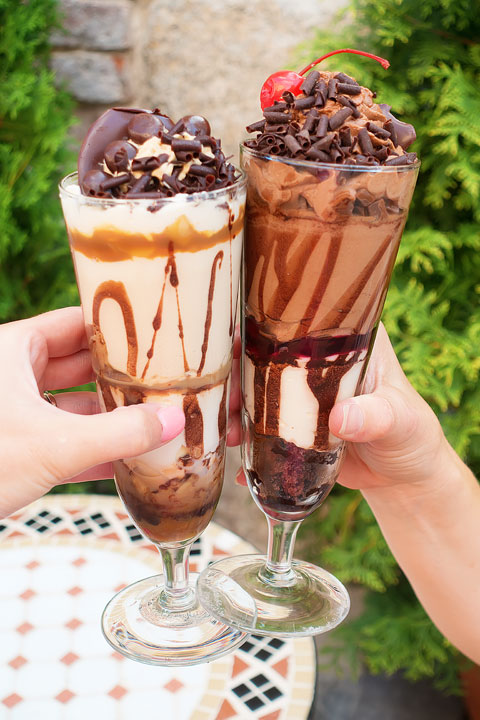 Of course we had to try something. ;)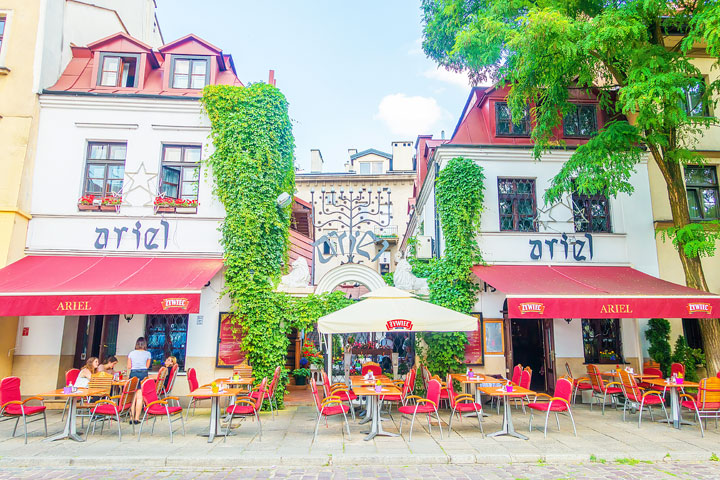 6. Kazimierz — The Jewish District
Another important area in Krakow is Kazimierz, the historical Jewish district.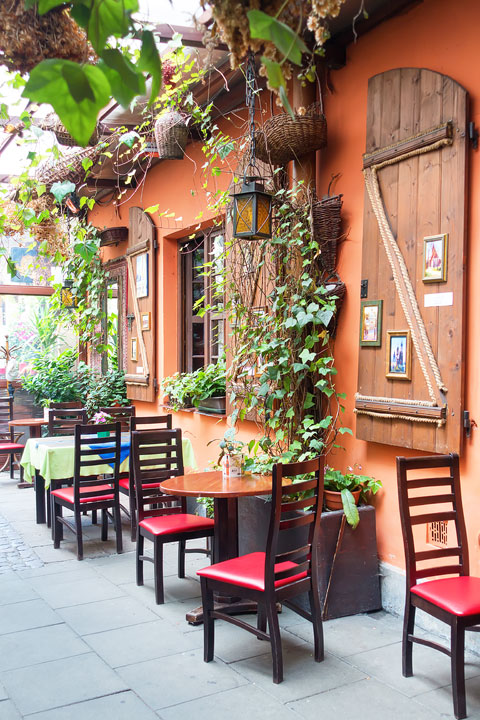 After the invasion of Poland at the start of World War II, Hitler made Krakow the capital of Germany's General Government due to its prime central location in Europe. The Jewish population of the city was forced into a walled zone known as the Krakow Ghetto. From here they were sent to Auschwitz and other nearby German extermination camps.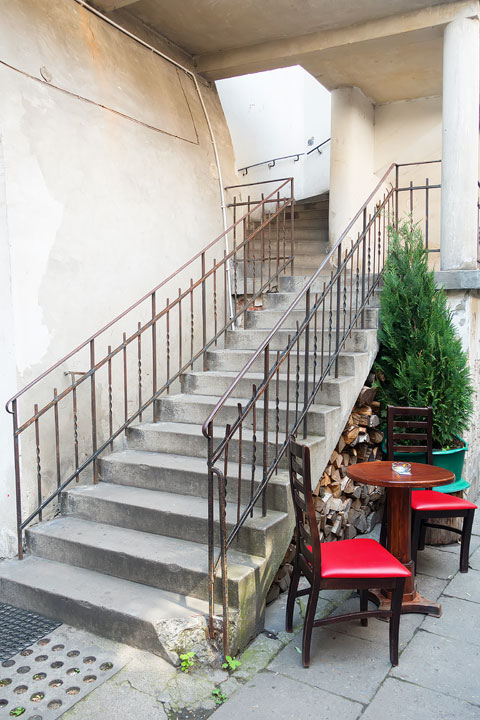 These stairs, located near Stajnia Pub in Kazimierz, were featured in a pivotal scene in the movie Schindler's List.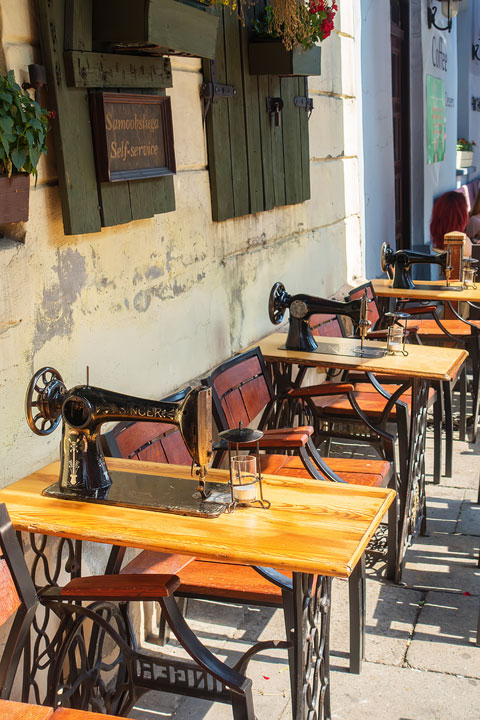 Now Kazimierz has a hip, thriving, vibrant community of young folks. It's filled with cool restaurants and pubs like the Singer Cafe, where every table (inside and out!) is an antique Singer sewing machine!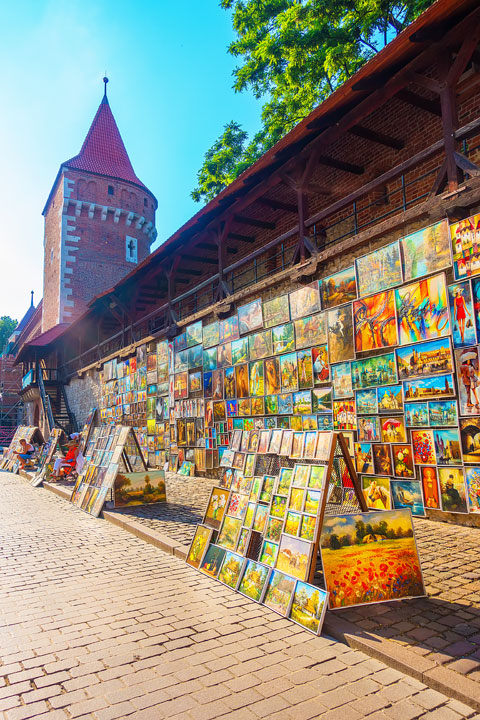 7. Florianska Street
Florianska Street is a beautiful pedestrian shopping street that starts at St. Florian's Gate and goes directly to the Old Town Square.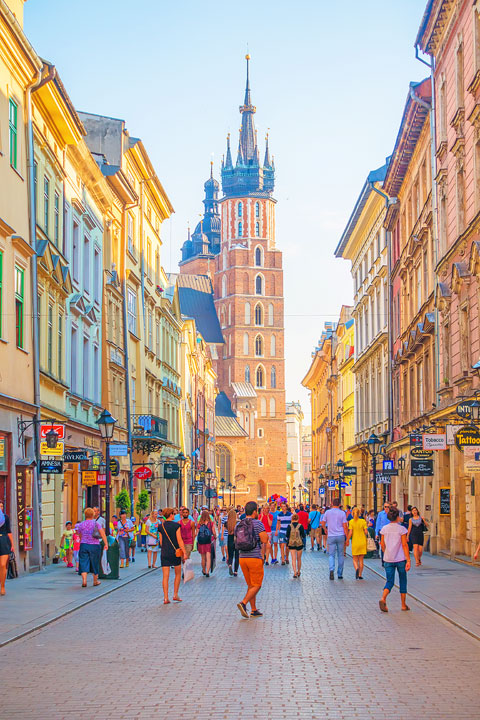 8. Oskar Schindler's Factory
If you've heard of the Academy Award winning movie Schindler's List, you may know that Oskar Schindler's metal factory was in Krakow. The factory is now a historical museum with installations showing Krakow during the time of occupation. For example, in the museum you can see the basement where Jews were hidden, Oskar Schindler's desk, and a reconstruction of an apartment in the Krakow ghetto.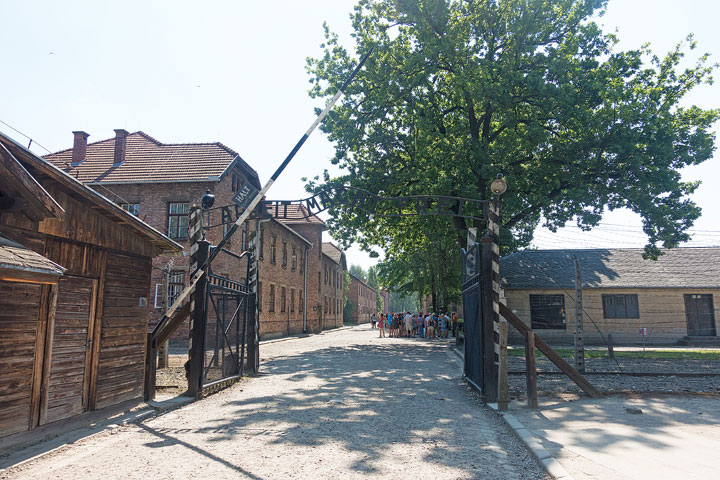 9. Day Trip to Auschwitz from Krakow
If you're interested in World War II history, visiting Auschwitz can be a very meaningful, eye-opening experience.
10. Wieliczka Salt Mine
Many day tours to Auschwitz also include a visit to the Wieliczka Salt Mine. The Wieliczka Salt Mine is a huge complex with underground tunnels, chambers, lakes, and even chapels made entirely out of salt. Everything is salt! The floors, the walls, the ceilings, the altars, the benches, and more. You can buy table salt here that makes a great souvenir!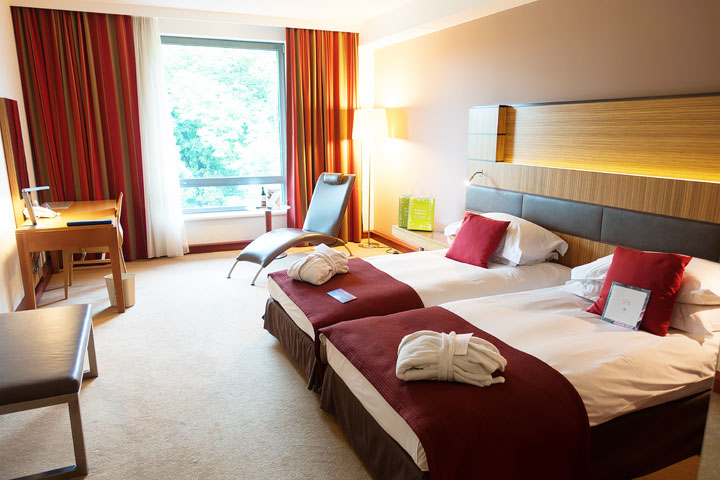 Krakow Hotels
While we were in Krakow, we stayed at the Radisson Blu Hotel, Krakow. I loved how spacious the rooms were.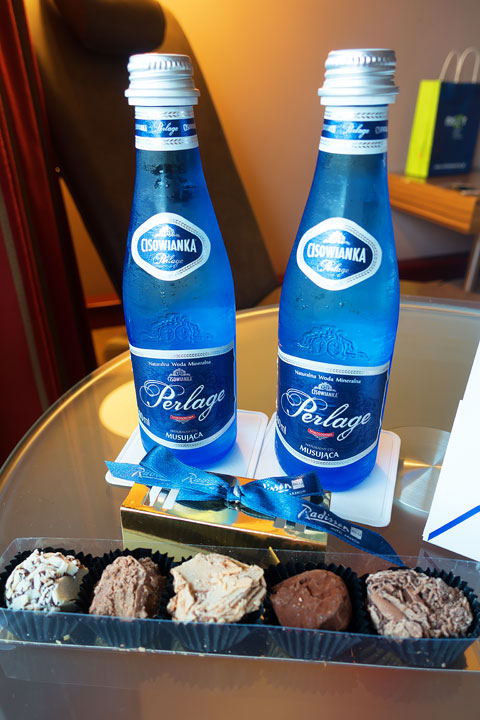 They even left brand new bottles of water and chocolates in the room every night!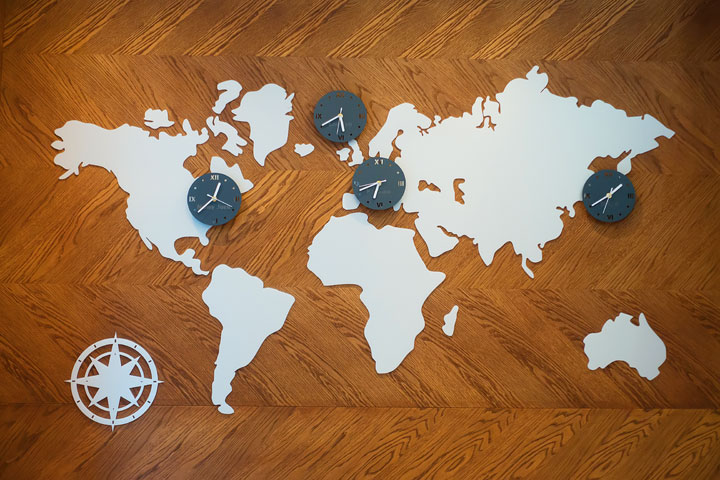 How fun is this world clock in the lobby?? I seriously want one in my house!
The breakfast at the Radisson Blu Hotel, Krakow was amazing! I highly recommend the Radisson Blu if you're looking for a great place to stay in Krakow that's walking distance to everything.
Read More:
---
Like this post? Save it on Pinterest!