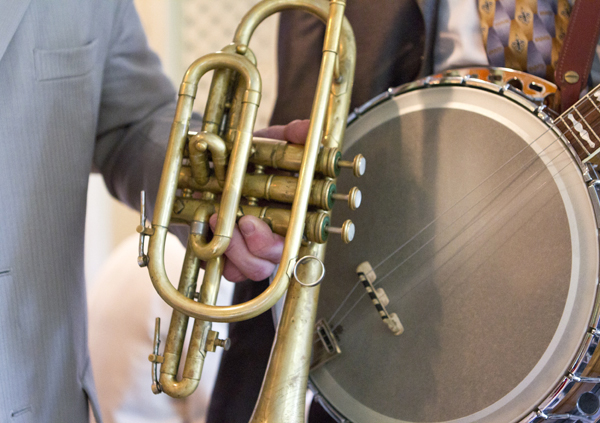 Photo via Marla Meridith
On Sunday we had brunch at Commander's Palace in New Orleans. This place — oh how wonderful. Where do I even start! The food, the people, and our one-of-a-kind jazz dining experience left everyone buzzing with excitement over Commander's Palace. This place just radiates old-fashioned charm, southern hospitality, and flawless style, not to mention fine creole cuisine.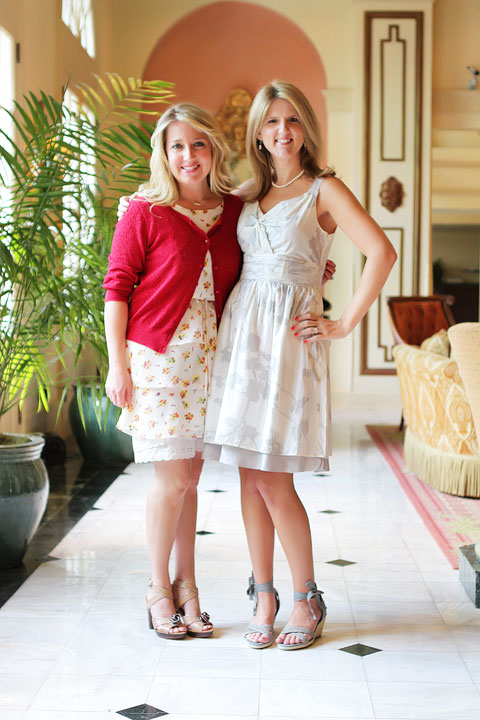 My mom would've killed me if I didn't take a photo of my brunch dress! The shoes and dress the are from — guess where! — Ann Taylor Loft, my life.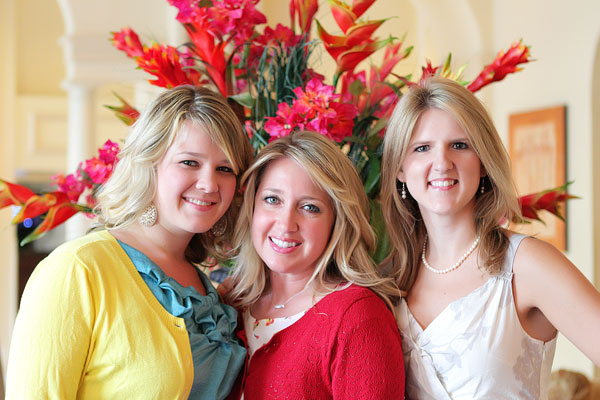 Grabbed a quick photo with sweet Maggy and Jenny at the hotel before leaving for Commander's Palace.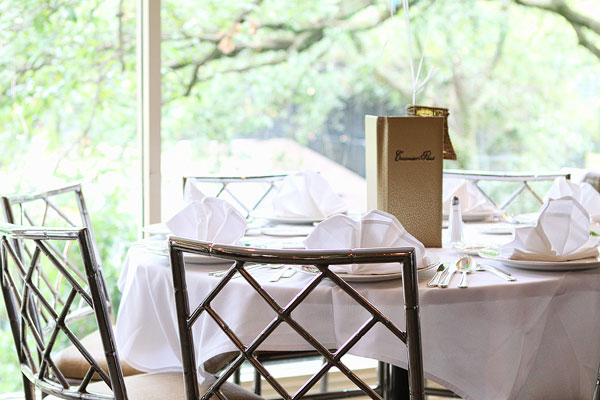 Photo via Jenny
We were seated on the second floor overlooking the patio below with a breathtaking view of the trees and gardens.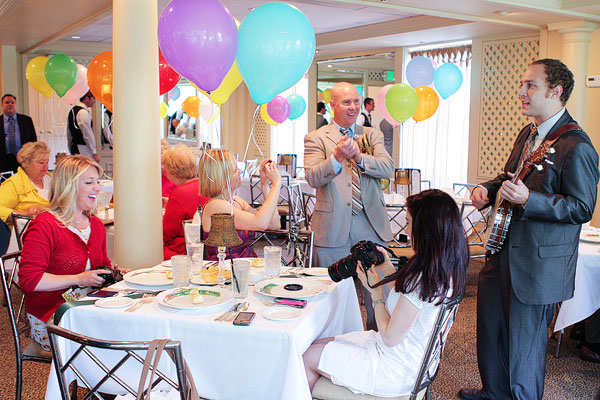 How festive were these balloons! The guys from the jazz band came to our table and played for us. They were having so much fun, it was easy to see they loved what they were doing.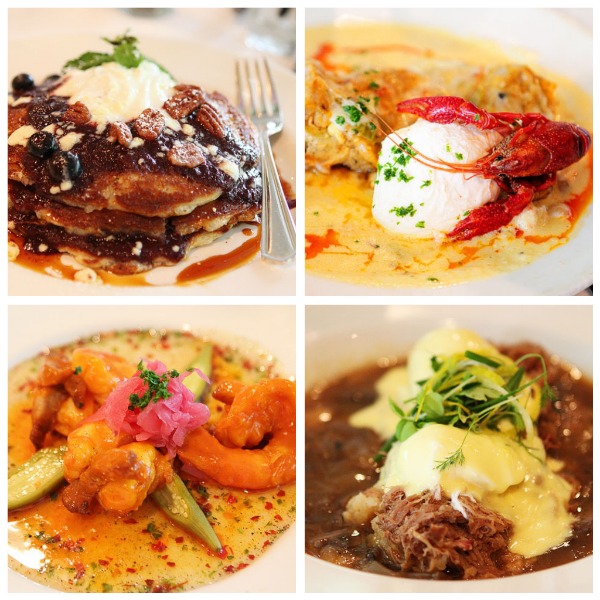 Photos via Jenny
And the food — as delicious as it was gorgeous!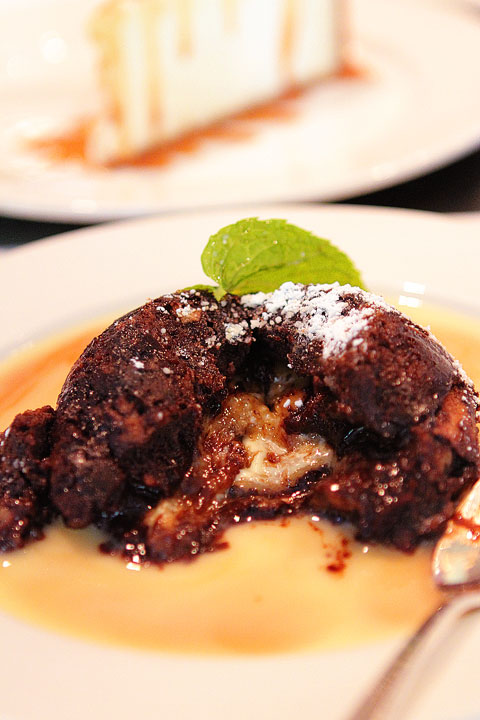 But let's talk about dessert. This is the Chocolate Cookie Dough Bread Pudding, a chocolate cake filled with decadent cookie dough.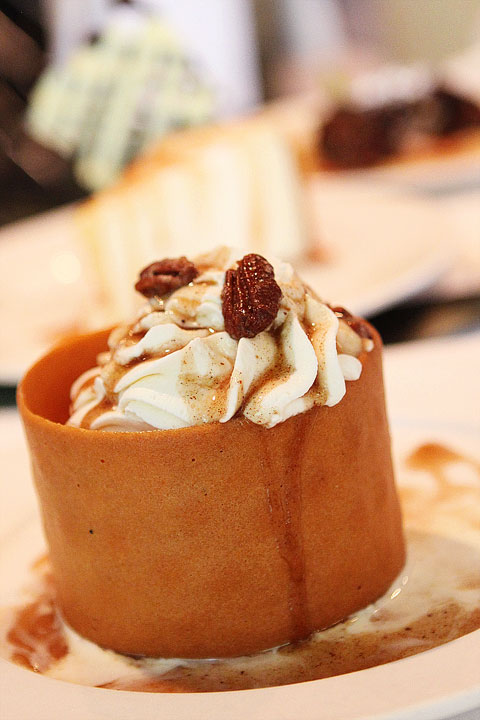 Photo via Jenny
Beautiful Praline Parfait.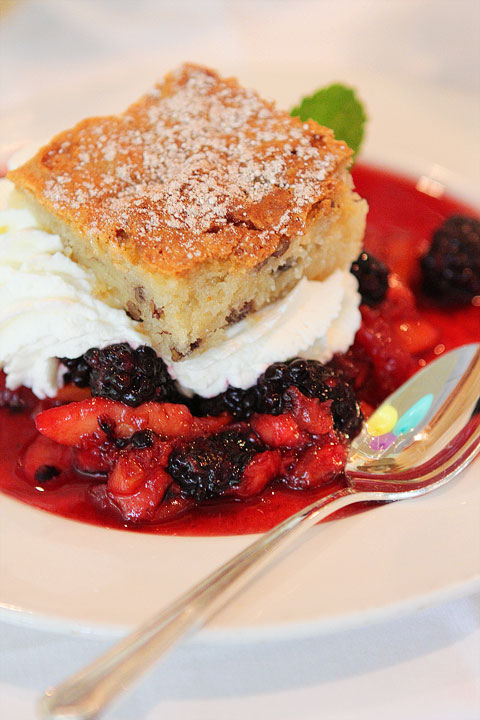 And perhaps my favorite, the Peach and Blackberry coffee cake.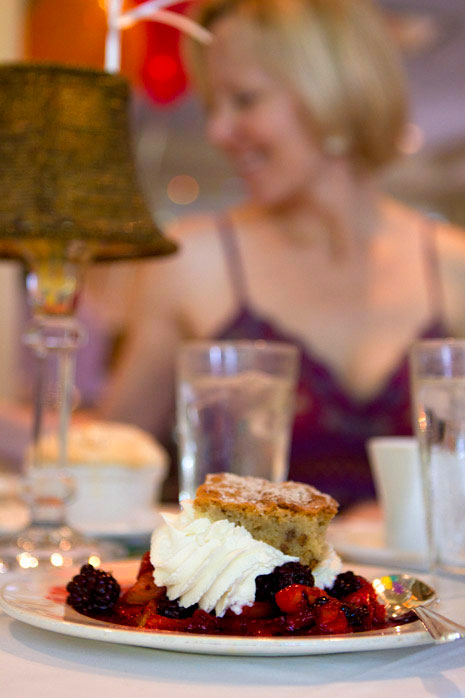 Photo via Marla Meridith
Everything about Commander's Palace was just exquisite.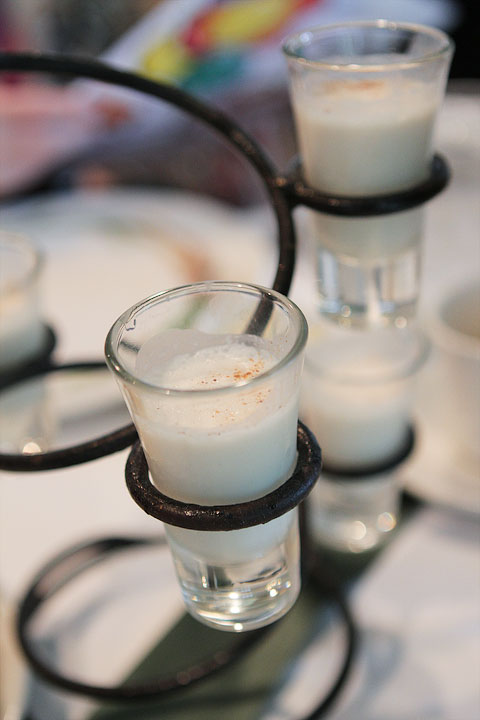 One of the most memorable highlights of Commander's Palace was our pre-brunch "mocktail". It was their signature Brandy Milk Punch, but minus the brandy. It was absolute heaven, it tasted just like a sweet vanilla milkshake. We loved it so much, Commander's Palace was kind enough to provide me with the recipe to share. So simple, but completely knocked my socks off. Hope you enjoy it as much as I did!
Commander's Palace Milk Punch Recipe
1/2 cup sugar
1/2 cup water
2 teaspoons pure vanilla extract
3/4 cup milk
Freshly grated nutmeg, for garnish
In a medium saucepan combine sugar and water. Bring to a boil, stirring until sugar has dissolved to make a simple syrup. Allow to cool. Combine syrup, vanilla, and milk and stir vigorously to combine. Pour into 4 shot glasses and garnish with a light dusting of of freshly grated nutmeg. Serve immediately.