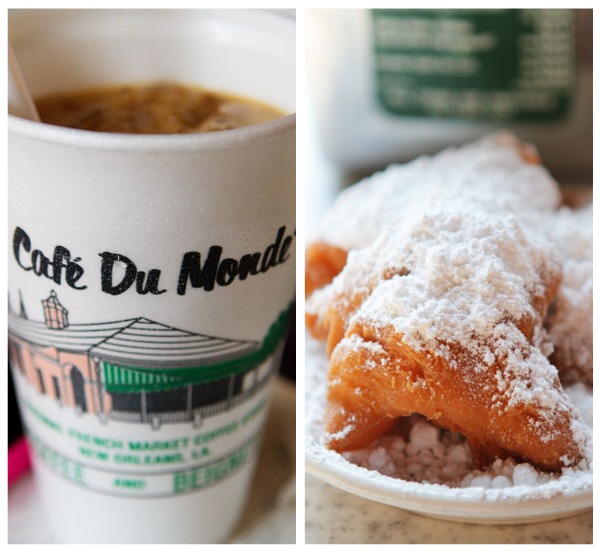 Left photo via Marla Meridith
Here are some things I did in New Orleans.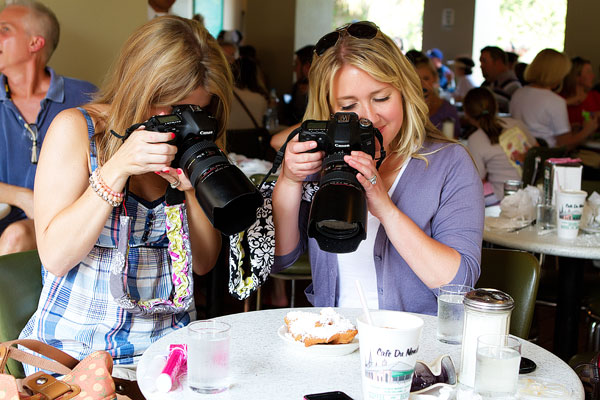 Photo via Marla Meridith
I ate beignets at Cafe Du Monde.
This was my first stop with Jenny and Marla in New Orleans (after the lens freak out debacle). This must always be the first stop on any visit to New Orleans, but preferably without a lens freakout debacle.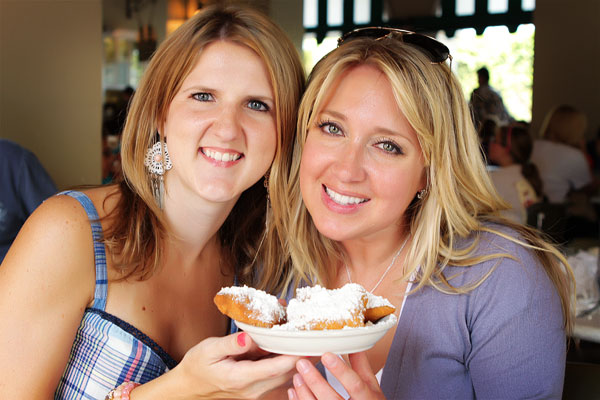 Loved grabbing a plate of these fried, chewy beignets piled with mountains of powdered sugar!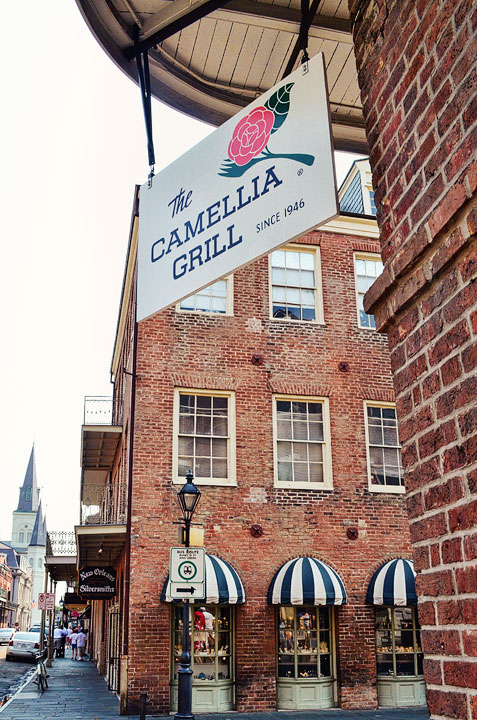 Photo via Maggy
I had a life-changing omelet experience at Camellia Grill.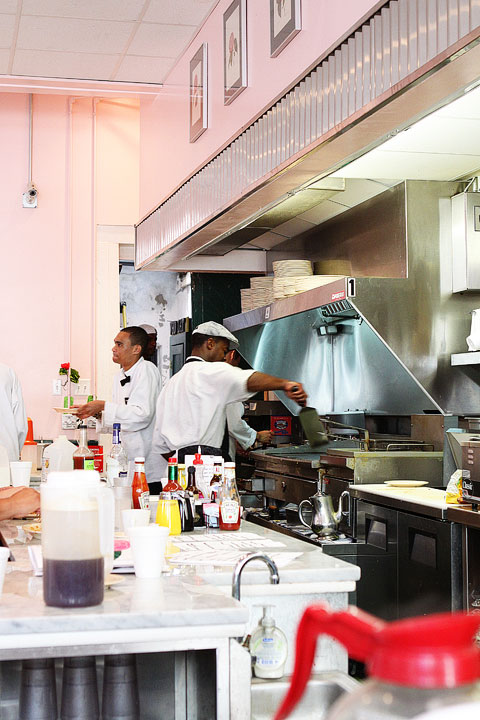 Photo via Jenny
Camellia Grill was the cutest little hometown diner you can imagine. Totally reminded me of Luke's diner from Gilmore Girls. Everything was cooked on the big griddle right in front of us and served at the counter. Eggs were constantly being whipped for the lightest, fluffiest omelets ever.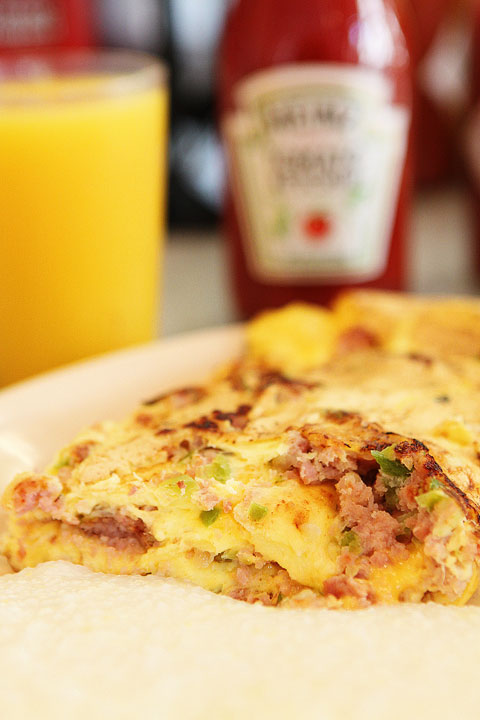 Photo via Jenny
If you are ever in New Orleans, the western omelet and chocolate freeze from Camellia Grill are an absolute must, I can't get over how good these were!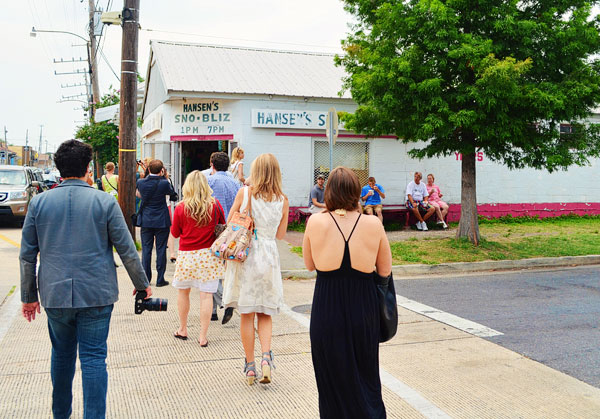 Photo via Maggy
I ate a snowball. That's me in the white dress with the larger than life purse.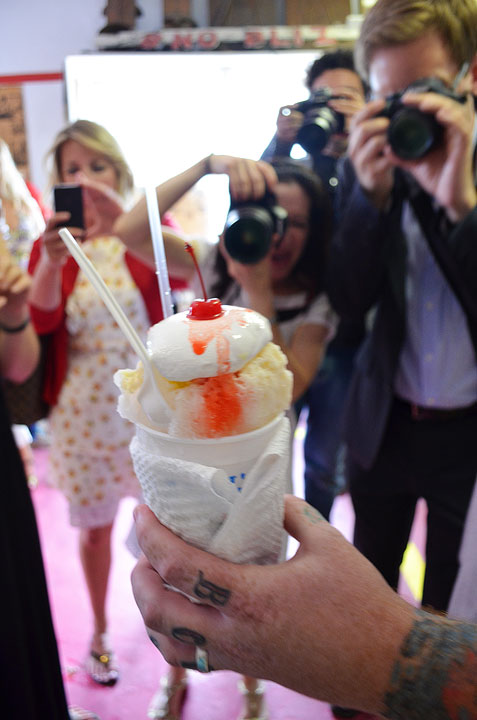 Photo via Maggy
I kept getting tweets that I must try a New Orleans snowball, and they did not lead me astray. Loved this photo of all of us bloggers snapping photos of this snowball, I don't think any of us had ever had one before!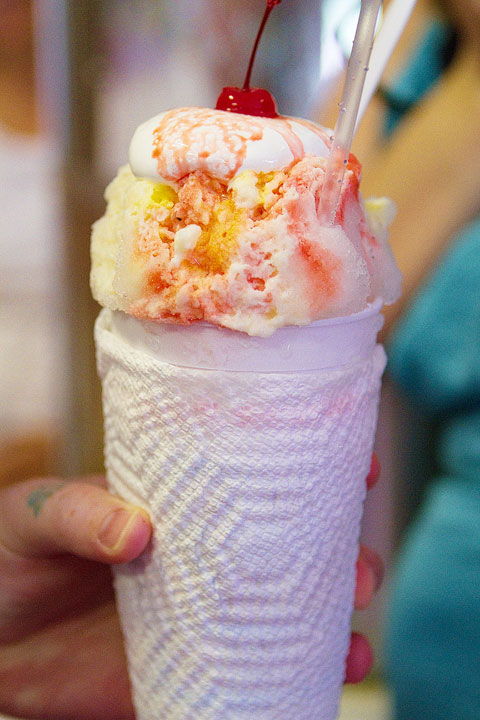 Photo via Marla Meridith
It was very finely shaved iced (just like a real snowball), and you could get it "stuffed" with a scoop of vanilla ice cream for a "snow ice cream" taste.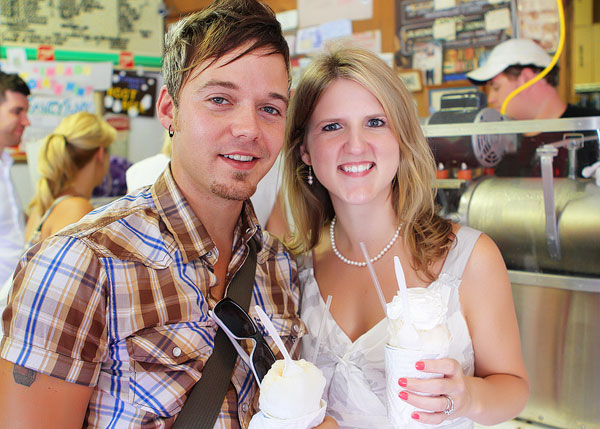 Loved their interesting flavor combinations, mine was Wedding Cake. I can't remember what Nate had, but isn't he a doll?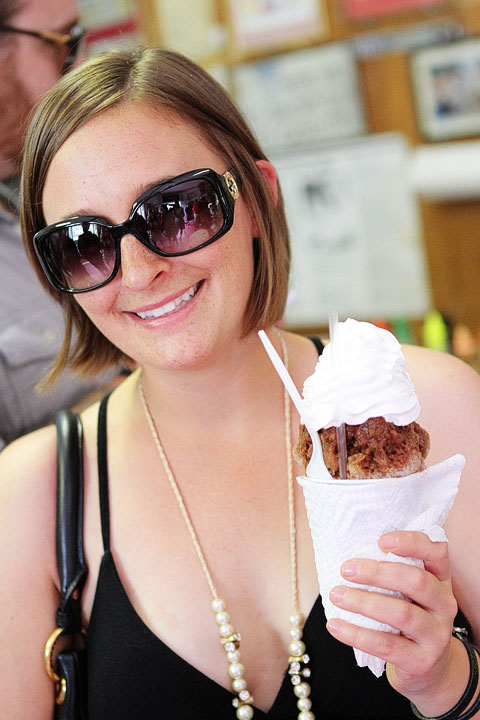 And there were tons of topping options like whipped cream, sweetened condensed milk and even marshmallow fluff. Here's Gaby with a chocolate snowball, I think this one was my favorite of the day!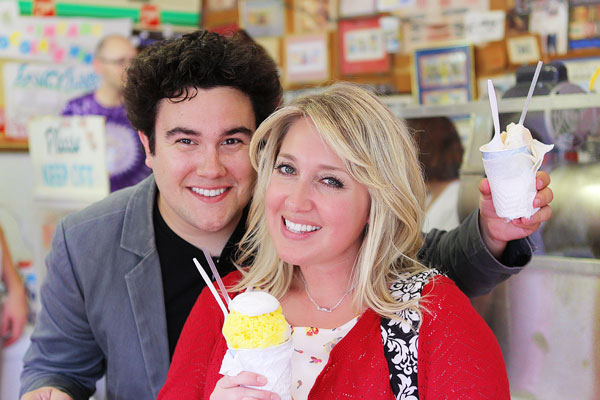 Dan's coffee snowball topped with sweetened condensed milk was a close second, and I loved Jenny's ice cream flavored snowball!
There are still so many things left of my New Orleans to-do list, I'm already wanting to go back. Like get my palm read in Jackson Square. Have you ever had your palm read? How did it turn out? I always love hearing these spooky stories. Have a great Monday!