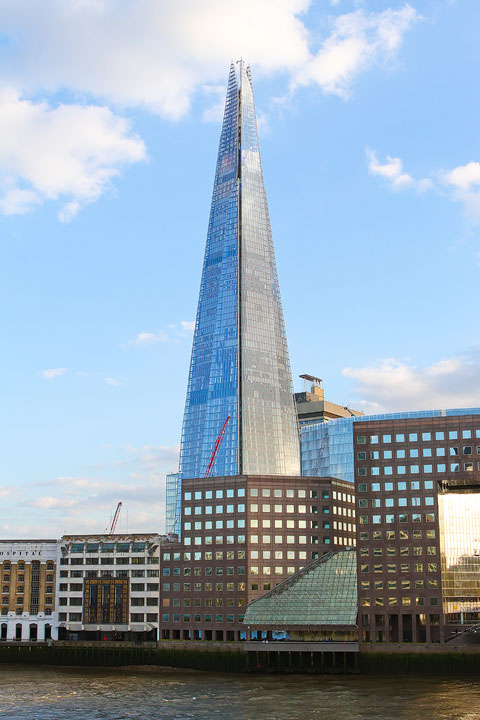 We couldn't have asked for a more perfect last night in London. We spent an unforgettable evening 72-stories above the city, watching a vibrant, fiery sunset at The View from The Shard.
(Click here to see what we did on Day 1, 2, 3, and 4 in London.)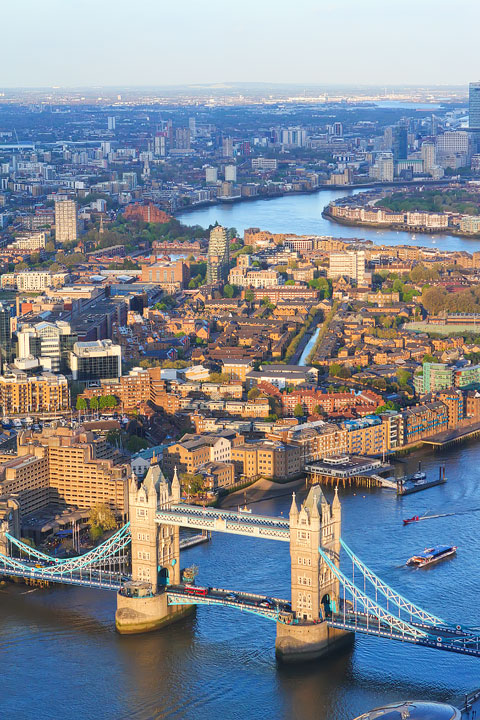 Not only is this London's highest viewing platform, it's also located at the top of the tallest building in Western Europe. Hands down, this was one of my favorite things we did in London.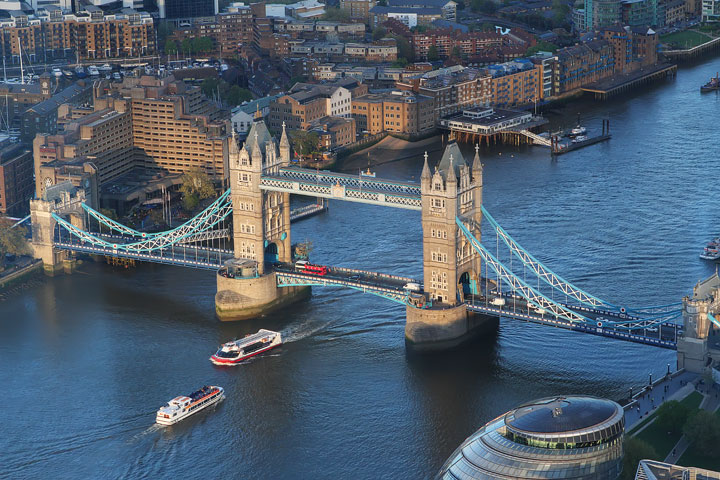 The view of the Tower Bridge was incredible.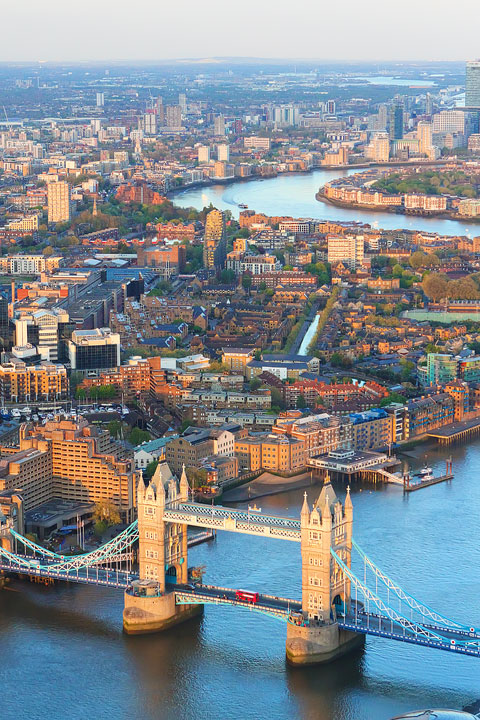 Definitely the best view we had all week.
The View from The Shard offers 360 degree panoramic views of London.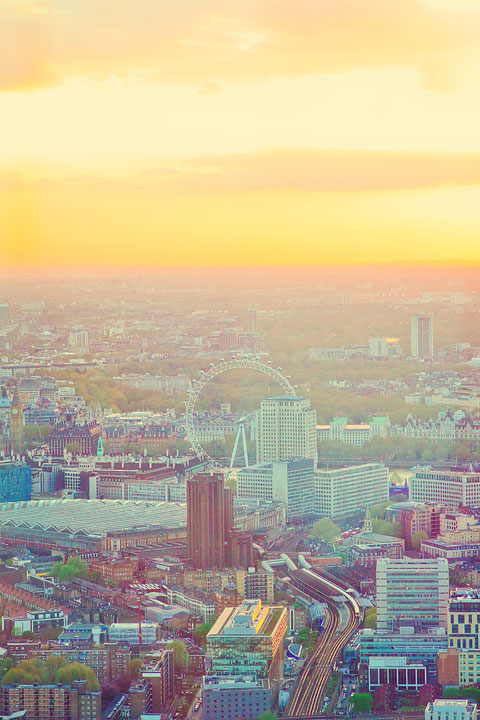 As the sun started to set, everything turned golden, pink, and hazy.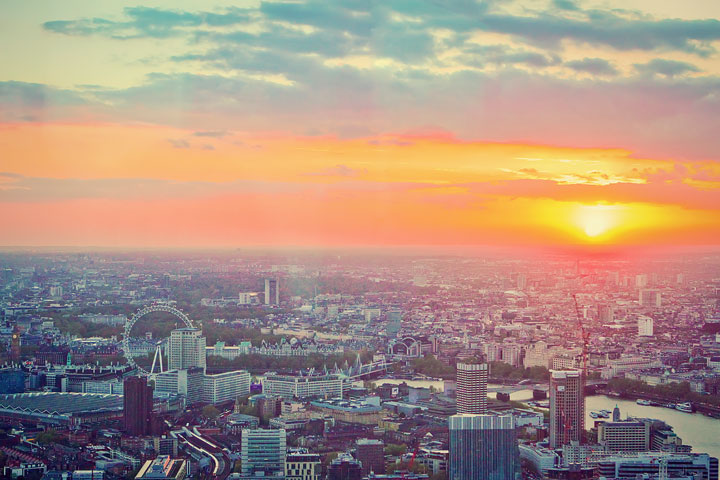 Loved watching the sunset over the London Eye.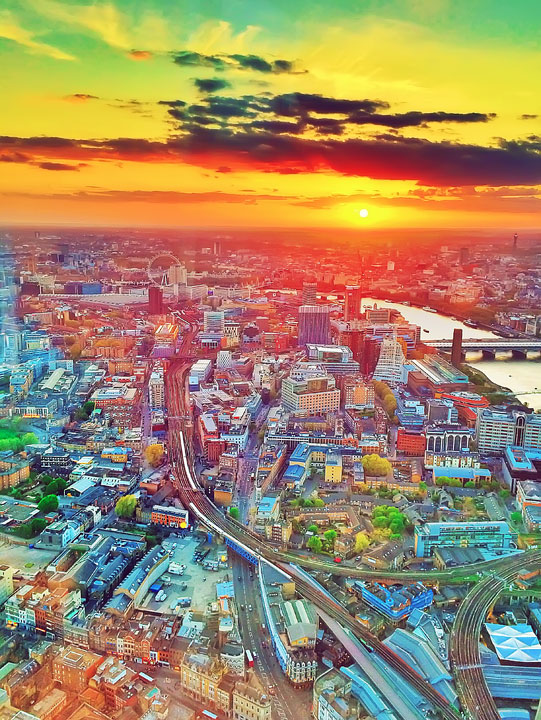 Seriously just stunning views of the city.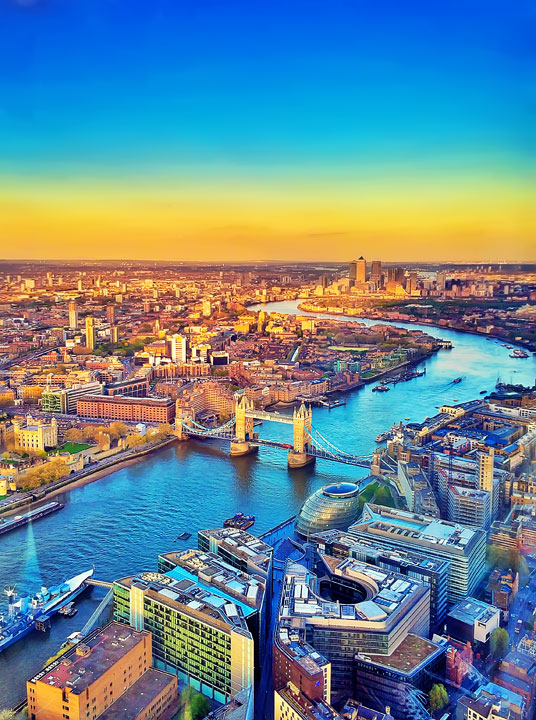 There's even a champagne bar, so this would be the perfect place to have a romantic drink before dinner.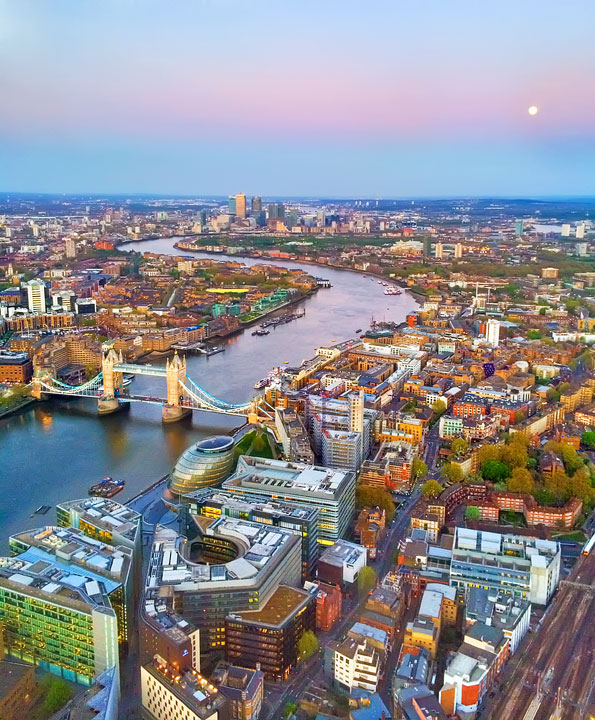 As soon as the sun set, a nearly full moon appeared over the Tower Bridge.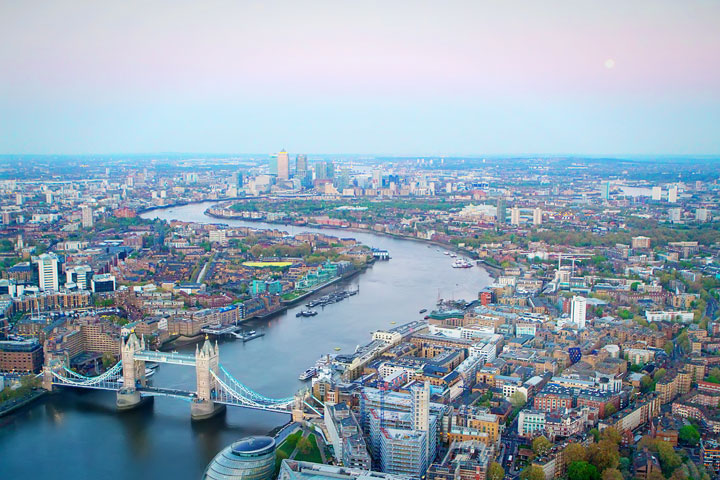 We gazed out over London and watched the city lights turn on one by one.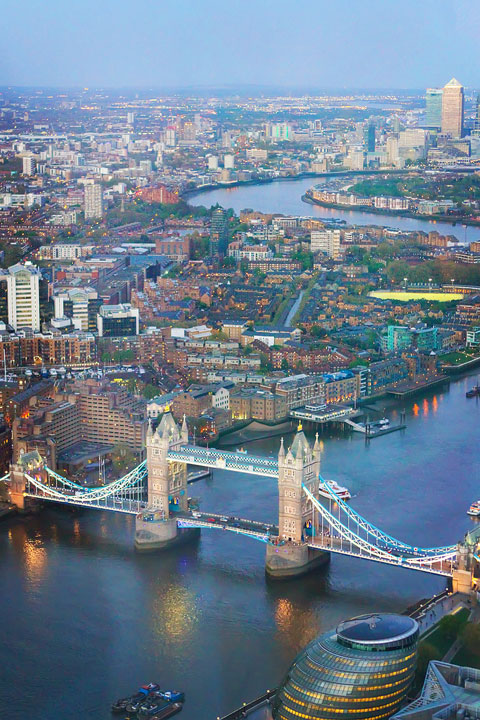 Loved watching the city light up.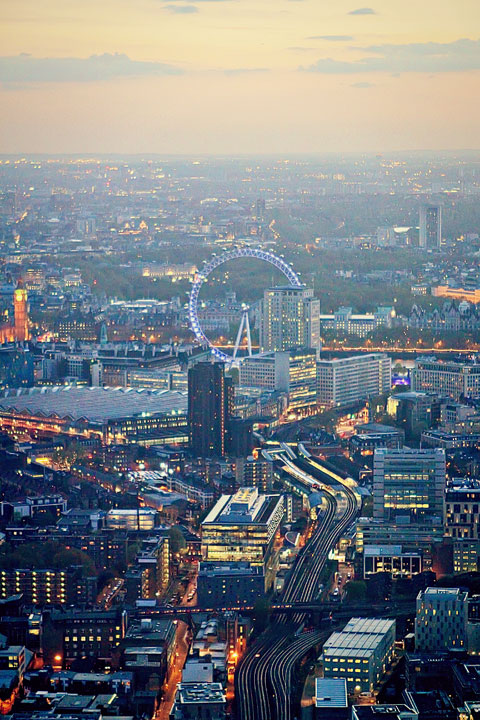 Gorgeous London! I would go back here in a heartbeat for this view.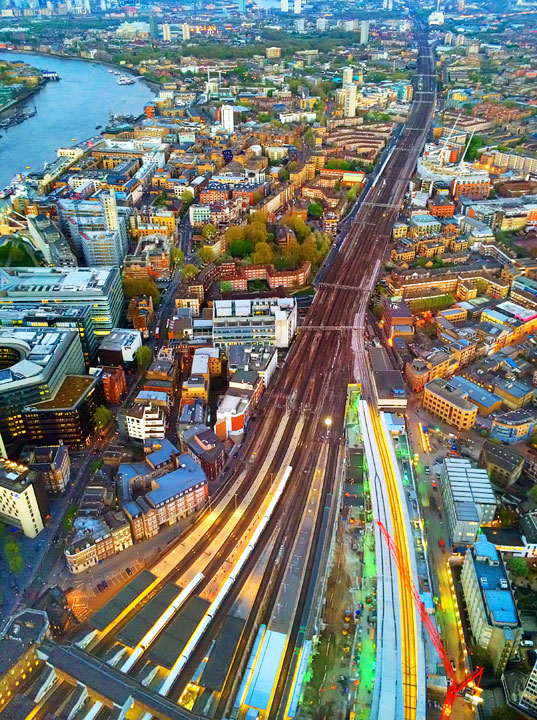 Loved watching the trains run in and out of the city. Would highly recommend adding this to your London itinerary!
Here is their webpage for more info: http://www.theviewfromtheshard.com

View London in a larger map
And here's a map of everything we did in London. Click here to see this map on a larger screen with a list of all the places we went.
More to come soon!! Next up is where we stayed in London and what we ATE!! :) Stay tuned!! Be sure to subscribe to our email update list so you never miss a post. :)

Follow along on our Scotland, London, and Paris Vacation!
Scotland
Scotland Day 1 & 2 — Inverness, Loch Ness, Skye, and Talisker Bay
Scotland Day 3 — Skye, Fairy Pools, The Highlands, and Oban
Scotland Day 4 — Islands of Scotland: Mull, Iona, and the Cave of Melodies
Scotland Day 5 — Fa'side Castle, Edinburgh
Scotland Day 6 – Edinburgh & Castle Driving the Coast of Scotland
Everything I Ate In Scotland
London
London Day 1: Notting Hill, Seven Dials, and The London Eye
London Day 2: Tower of London, Borough Market, and Big Ben
London Day 3: Trafalgar Square, Piccadilly Circus, Fortnum and Mason
London Day 4: Bakery Hopping, Harrods Food Hall, and the London Tower Bridge
London Day 4: Sunset at The View from The Shard
Where We Stayed In London: Hotel Indigo Tower Hill
Everything I Ate In London
Paris
Paris Day 1: Sunrise and Sunset at the Eiffel Tower
Thanks so much for looking!!