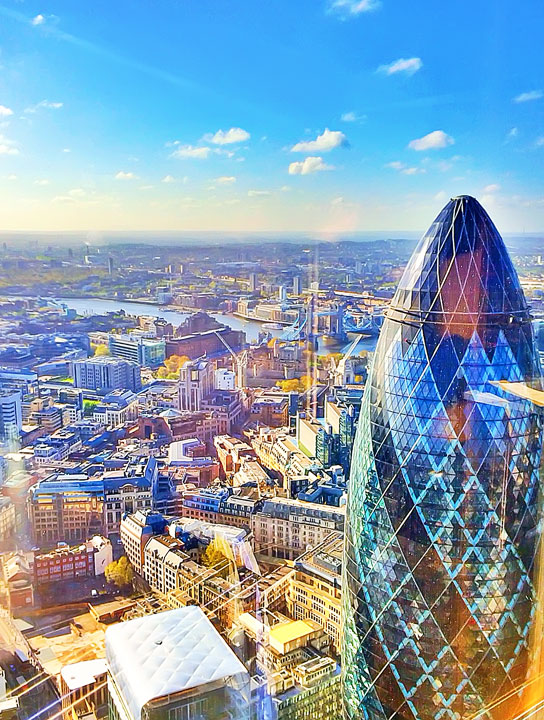 Our last day in London was a slow, quiet Monday morning. We started out with breakfast at Duck and Waffle on the 40th floor of the Heron Tower. This was our breakfast view! There were incredible panoramic views of London from every angle. I could not stop staring. Can you see the London Tower Bridge off in the distance? But wait 'til you see what we had for breakfast. ;)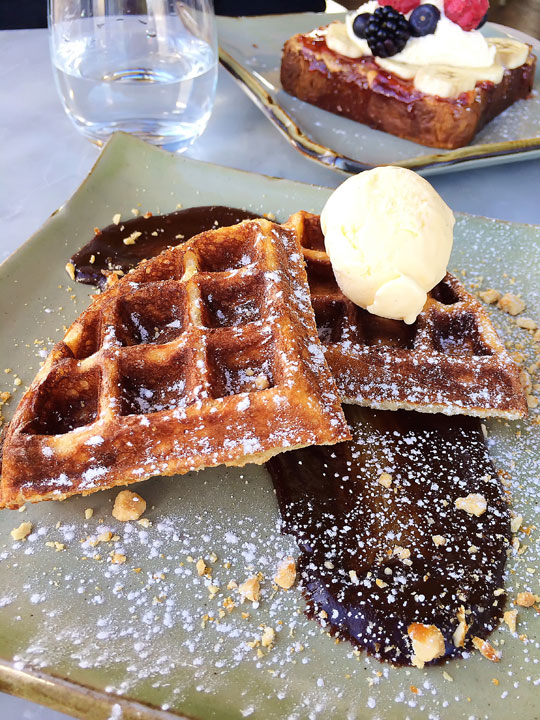 A Belgian waffle with homemade Nutella and ice cream for breakfast! You know, just your average Monday morning. ;)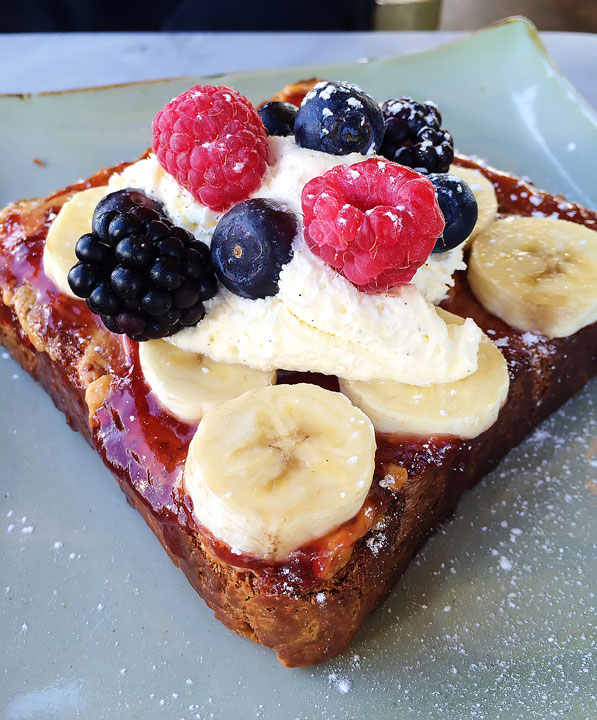 And of course we had to try the Peanut Butter & Jelly French Toast, too. Loved the bananas, berries, fresh vanilla bean whipped cream, and homemade strawberry preserves!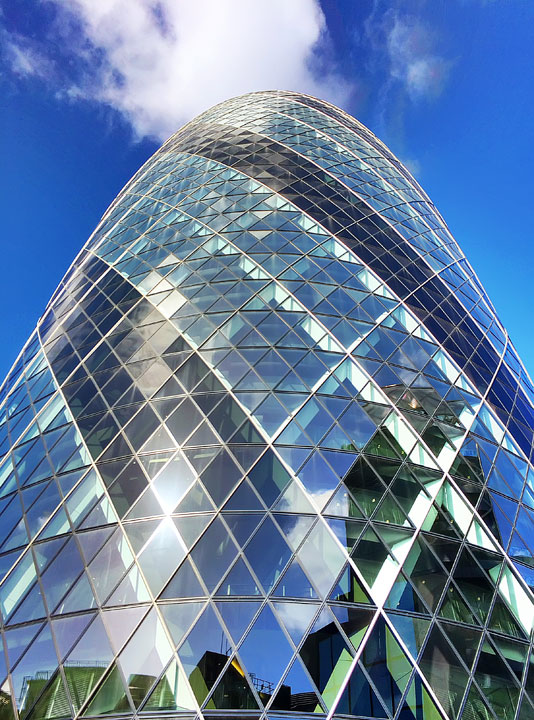 After breakfast we took a little morning stroll in the city. We passed the "Gherkin" building. A gherkin is a pickle! See how it looks like a pickle? ;)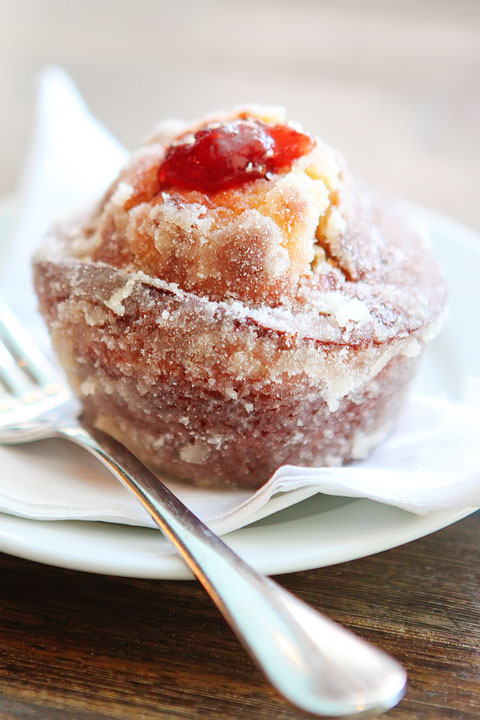 And then we just happened to find ourselves right in front of Bea's of Bloomsbury, home of the famous Doughnut Muffin AKA "Duffin." It was very good and worth a try, but if you want to recreate these at home, try my Strawberry Shortcake Doughnut Muffins. A hot, homemade, freshly baked treat is hard to beat!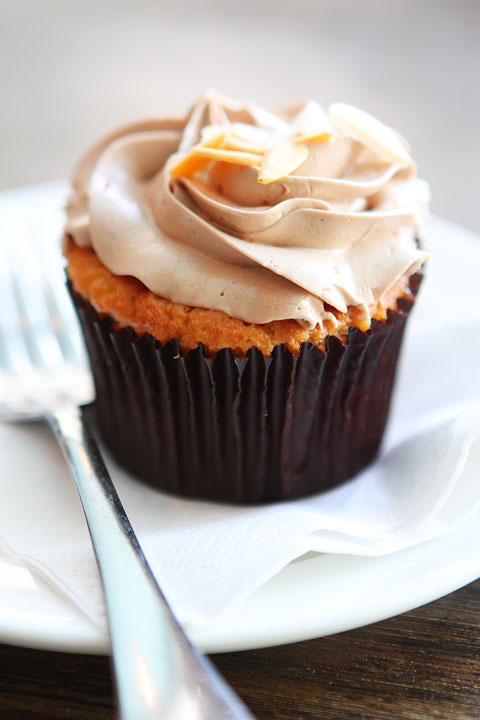 We also tried the Nutella Cupcake…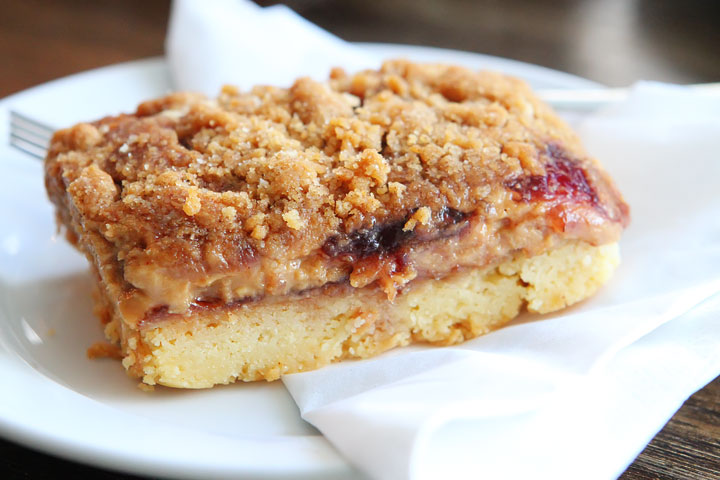 And the Peanut Butter and Jelly Shortbread!! Loved this, but love this recipe for a homemade version even better!!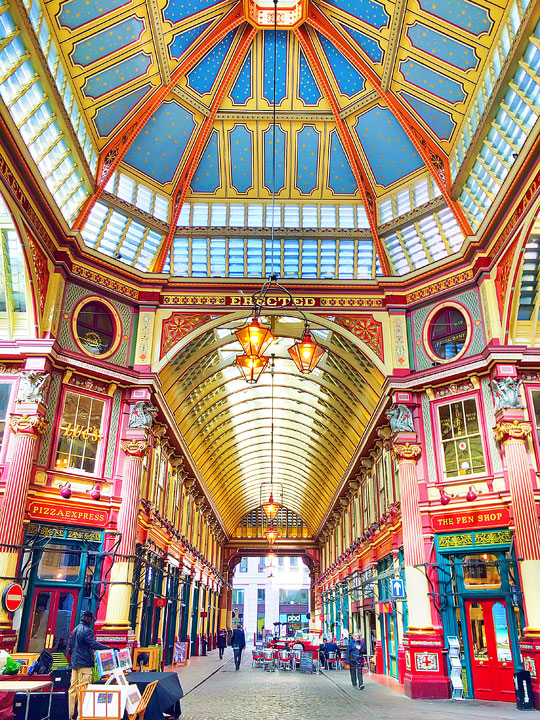 We kept walking and wandered through Leadenhall Market, where the scenes for Diagon Alley in the Harry Potter movies were filmed. Such a fun place!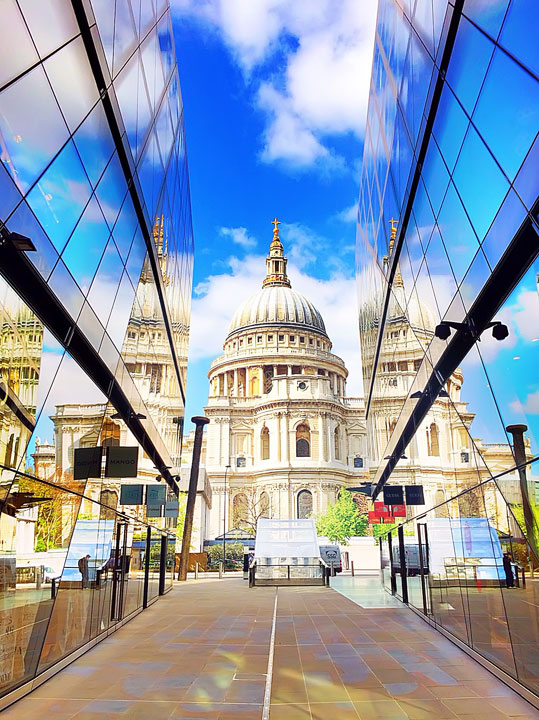 One of my readers (thanks Claire!!) recommended we visit One New Change, a six-story shopping center with a free (and relatively unknown) rooftop overlook of the city. Loved this view of St. Paul's Cathedral from the first floor!!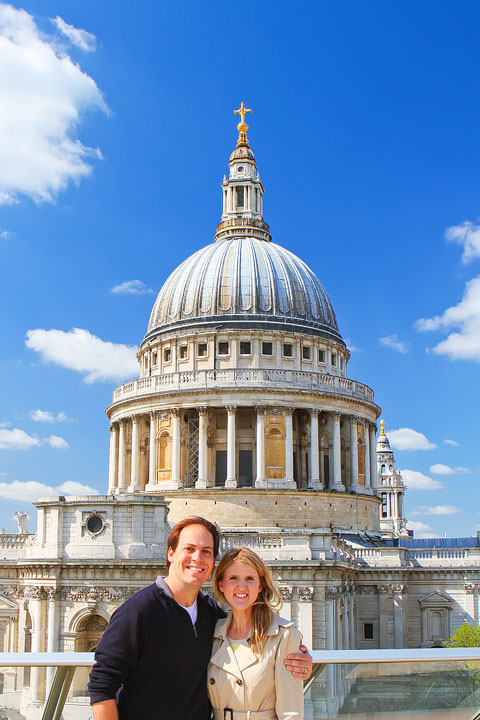 We hopped on the empty elevator and took the short ride to the top.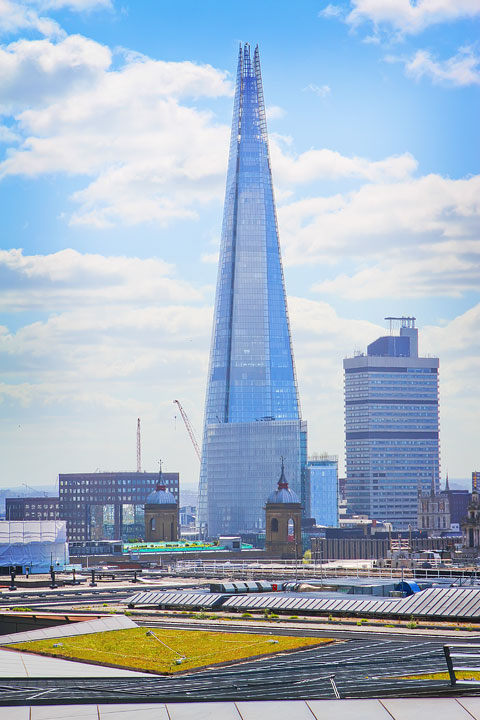 It really was a neat view of the city, and I was surprised by how much we could see at only six floors up. Here was our view of The Shard.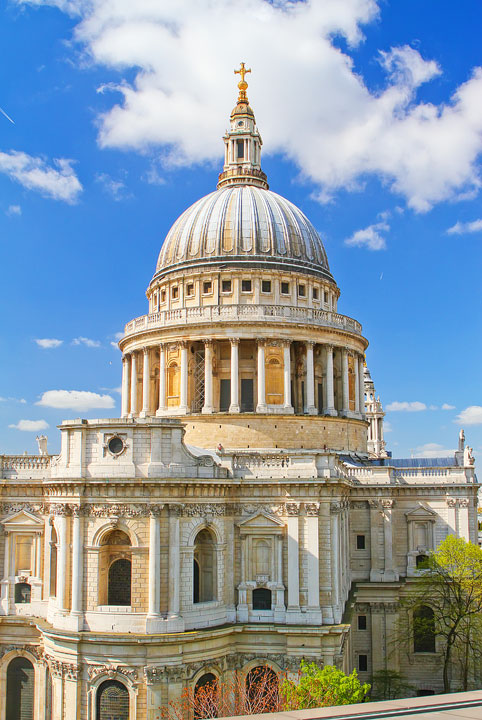 And it was so quiet! There were only maybe one or two other couples up there on a Monday morning.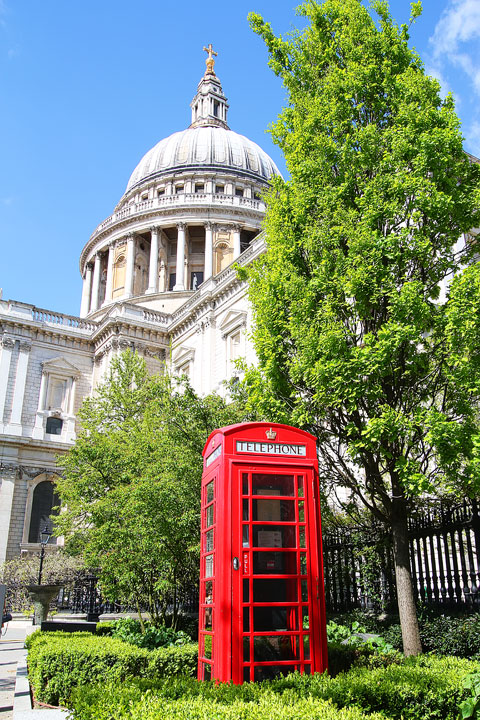 We continued our walking tour past St. Paul's Cathedral — we had waffles, french toast, doughnut muffins, and cupcakes to walk off! ;) Later that afternoon, we stopped in the Churchill War Rooms. This was very interesting if you are looking for an educational WWII related museum in London.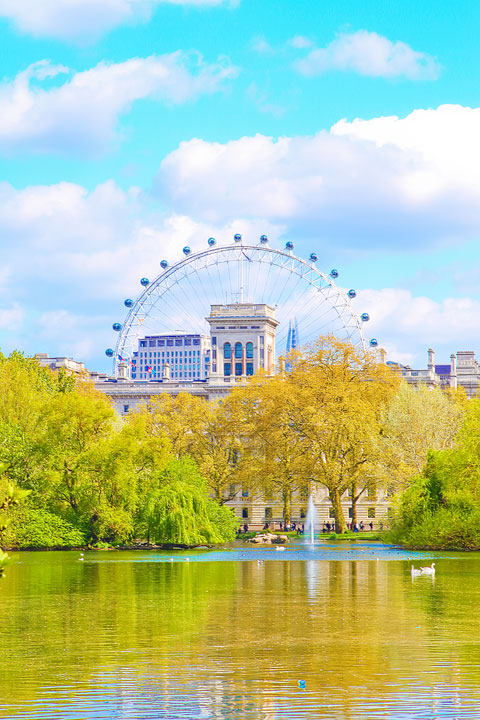 After the Churchill War Rooms, we took a sunny afternoon walk through St. James Park, right in front of…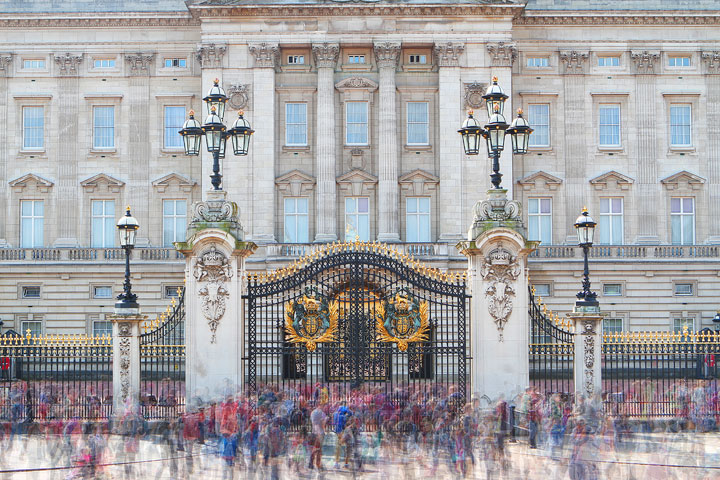 Buckingham Palace!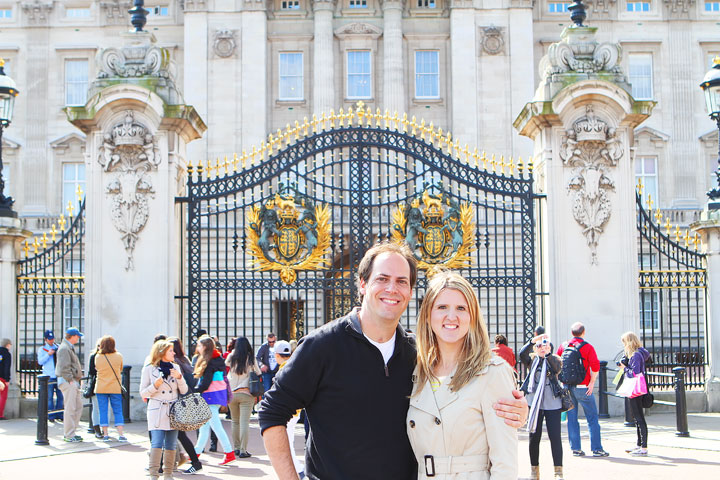 We didn't see the changing of the guard, but I definitely wanted to see these gates up close when it'd be a little less crowded. :)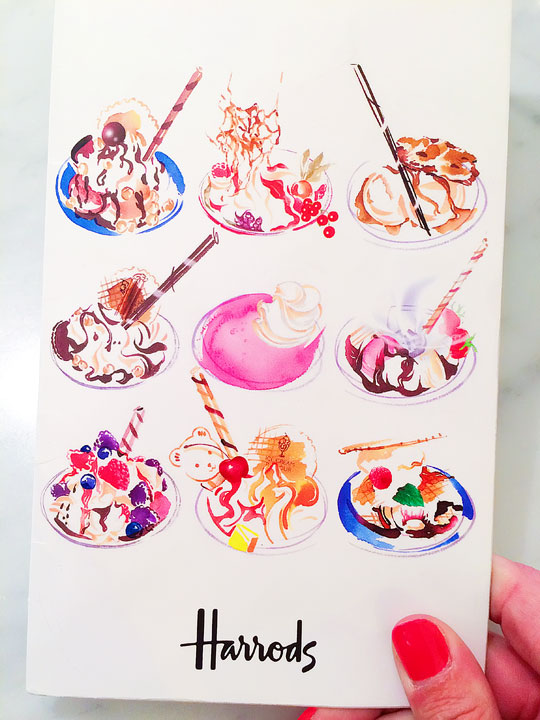 After that we made our way to the legendary Harrods department store. Harrods is located on a 5-acre plot right in the heart of London, with over one million square feet of selling space, making it the largest department store in all of Europe.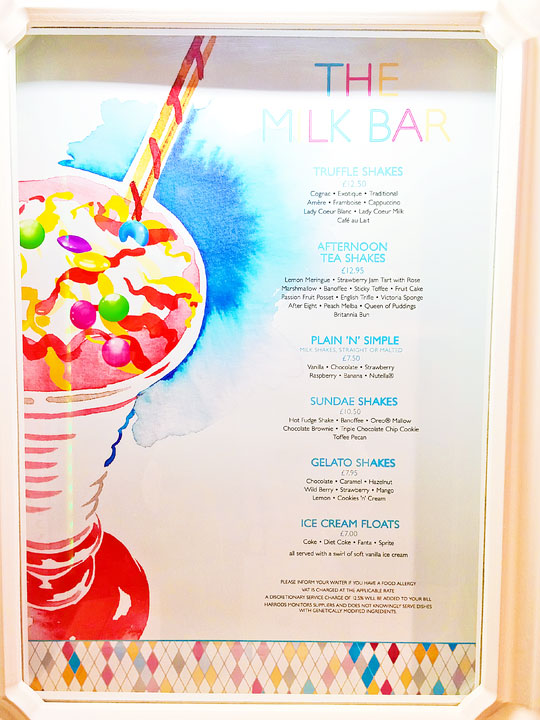 After an afternoon of browsing, gawking, and souvenir shopping, we made our way to the world famous Food Hall.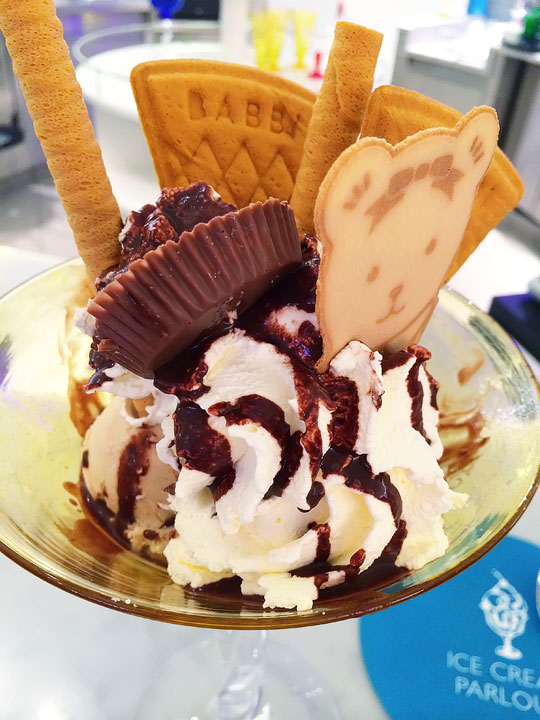 We had to split this Vanilla, Hazelnut, and Nutella Ice Cream Sundae with a Reese's Peanut Butter Cup, Hot Fudge, and Whipped Cream on top.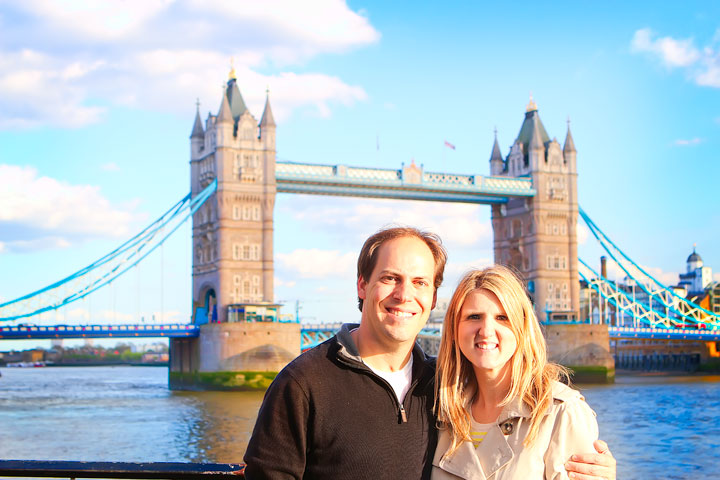 Just before sunset we headed back to the London Tower Bridge, near where our hotel was.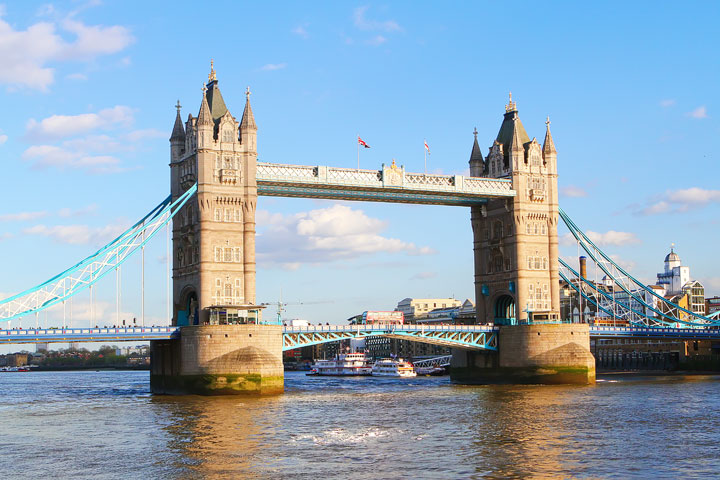 We walked across this gorgeous drawbridge several times during our short few days in London.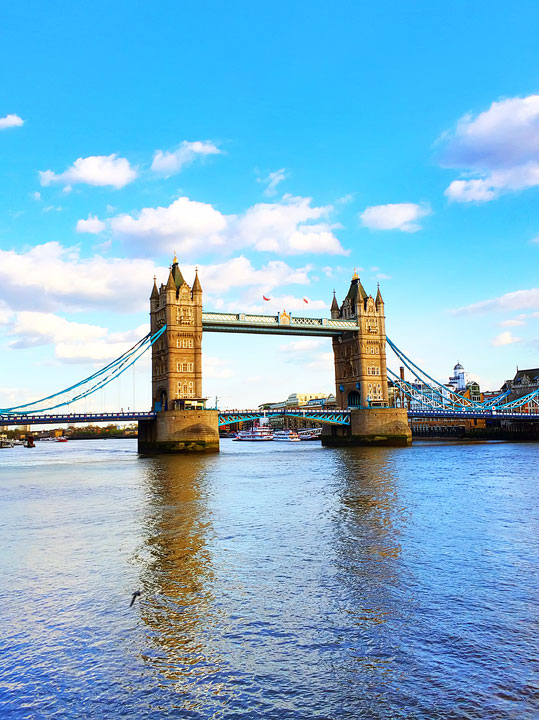 If you liked this post, I'll be doing another post with even more food of "Everything I Ate In London," (just like I did with Scotland) so stay tuned for that! Be sure to subscribe to our email update list so you never miss a post. :)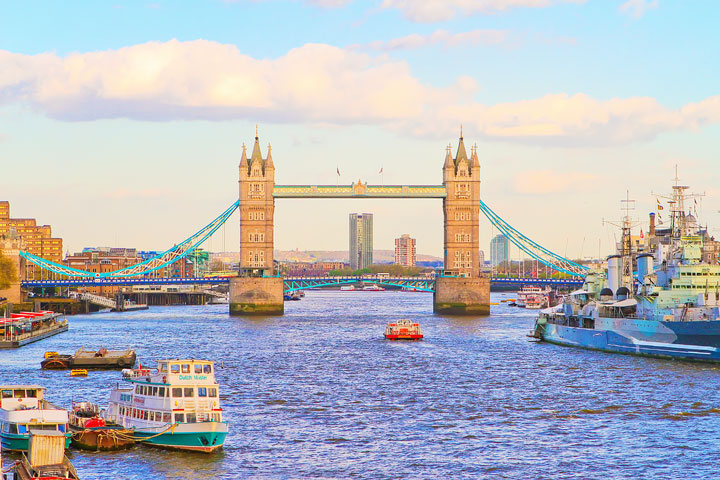 More to come soon! I can't wait to show you where we watched the sunset on our last night in London.

View London in a larger map
Here's a map of everything we did in London. It's got the GPS location of all the spots you see in this post in case you want to find them on your own. :) Click here to see this map on a larger screen, with a list of all the places we went.
Follow along on our Scotland, London, and Paris Vacation!
Scotland
Scotland Day 1 & 2 — Inverness, Loch Ness, Skye, and Talisker Bay
Scotland Day 3 — Skye, Fairy Pools, The Highlands, and Oban
Scotland Day 4 — Islands of Scotland: Mull, Iona, and the Cave of Melodies
Scotland Day 5 — Fa'side Castle, Edinburgh
Scotland Day 6 – Edinburgh & Castle Driving the Coast of Scotland
Everything I Ate In Scotland
London
London Day 1: Notting Hill, Seven Dials, and The London Eye
London Day 2: Tower of London, Borough Market, and Big Ben
London Day 3: Trafalgar Square, Piccadilly Circus, Fortnum and Mason
London Day 4: Bakery Hopping, Harrods Food Hall, and the London Tower Bridge
London Day 4: Sunset at The View from The Shard
Where We Stayed In London: Hotel Indigo Tower Hill
Everything I Ate In London
Paris
Paris Day 1: Sunrise and Sunset at the Eiffel Tower
Thanks so much for looking!!