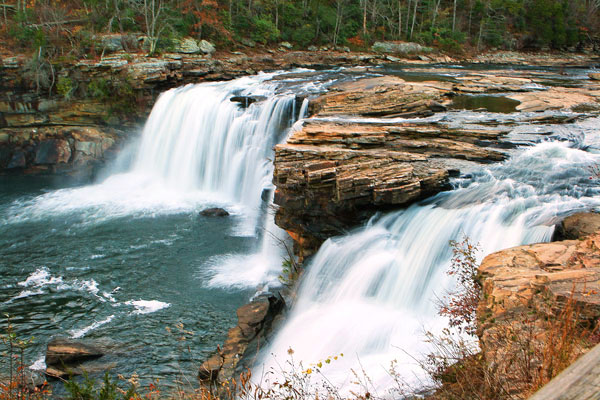 We have had some *gorgeous* fall weather here lately- 70 degrees and not a cloud in the sky! :) We decided to take advantage of it this weekend and drove up to Ft. Payne, Alabama to do some hiking in the Little River Canyon / Desoto State Park area.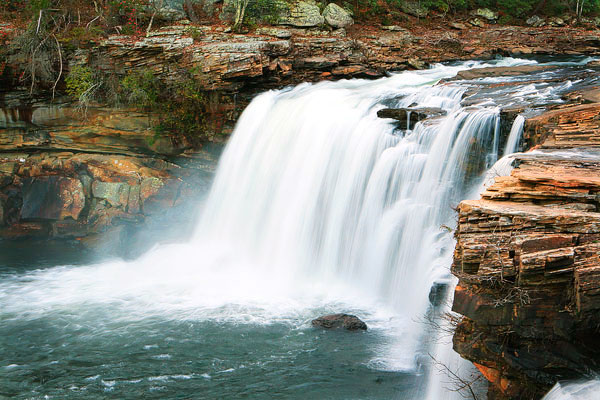 This is honestly one of the most gorgeous places I've ever been- I absolutely love it here! :) It's only about 1.5 hours from our house, so we try to come here often. :)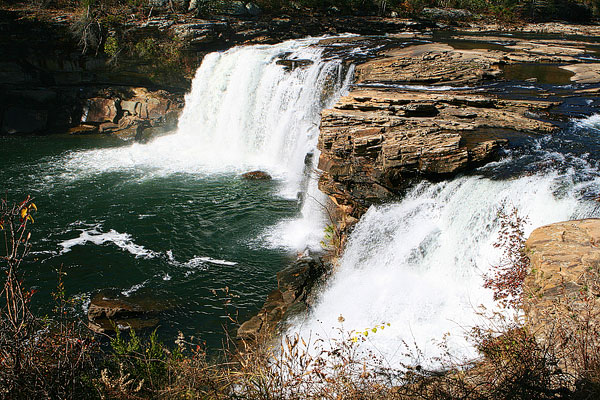 The falls were really powerful this weekend- this is probably the most I've ever seen them running!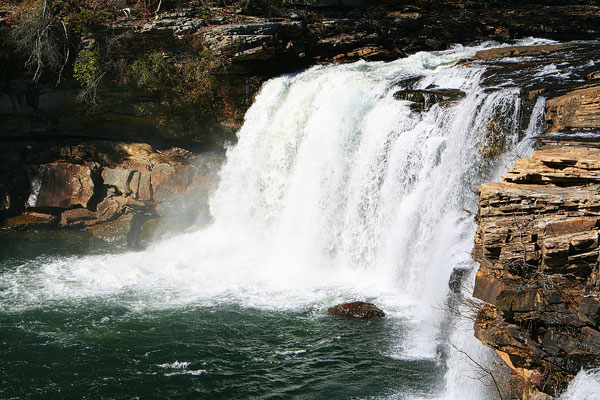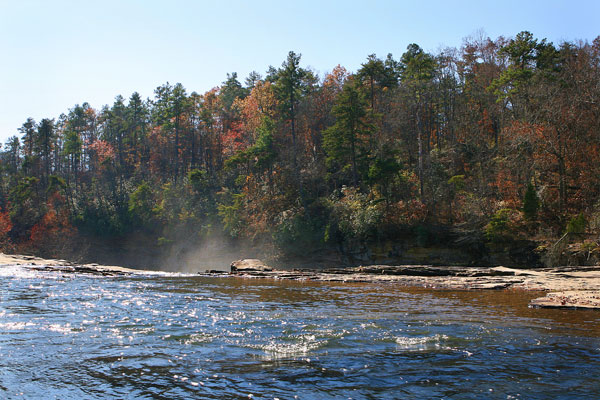 I love this place because it's so interactive- you can walk right out on top of the falls, climb on the rocks, wade in the creek…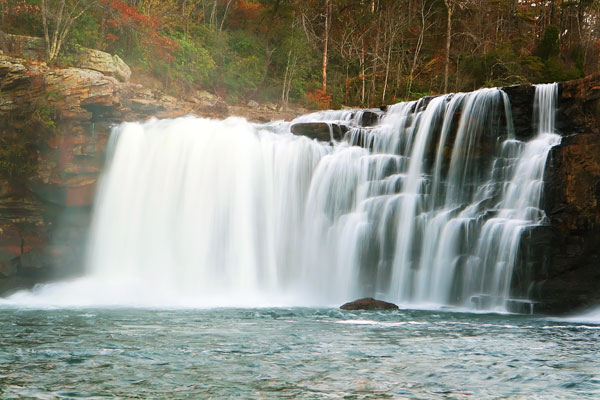 There's even a nice trail to the bottom of the canyon, and when it's warmer you can jump right in for a swim- right underneath the falls! :)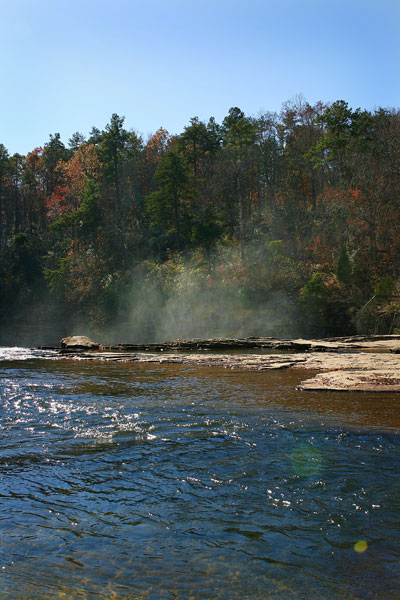 It was such a beautiful day to be out there- the mist in this picture is coming right up off the falls. :)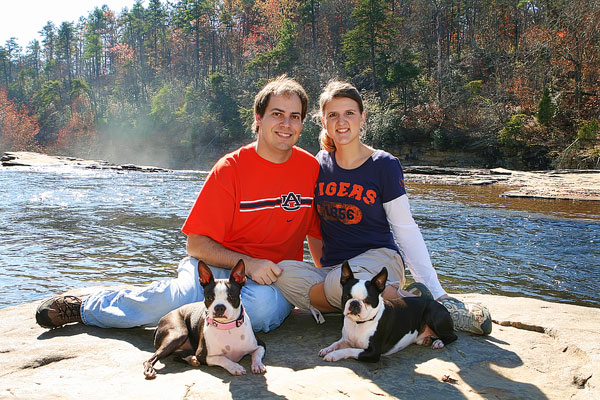 Best of all, it's a great place to bring the whole family. ;)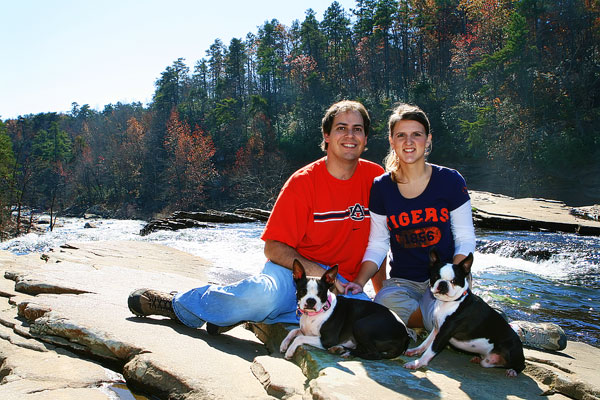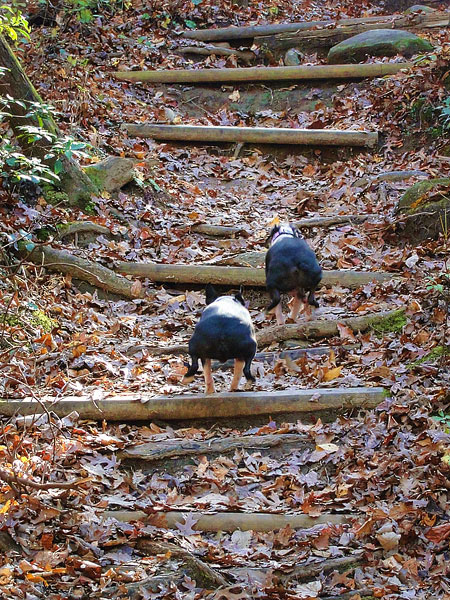 This picture cracks me up! Miley and Howie are always so excited to go hiking. :)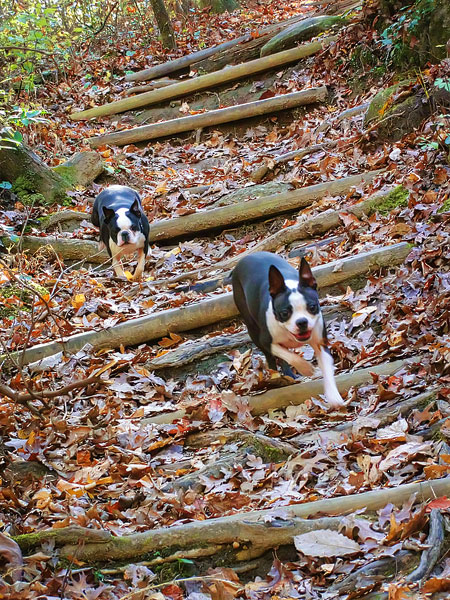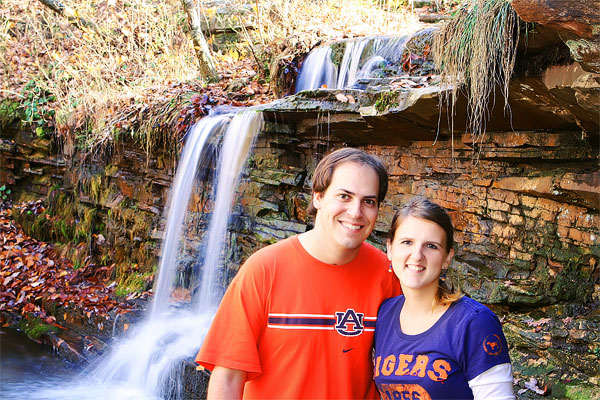 After lunch, we went over to Desoto State Park and hiked the Azalea Cascade trail. We ran into a couple of cute little falls on this trail. :)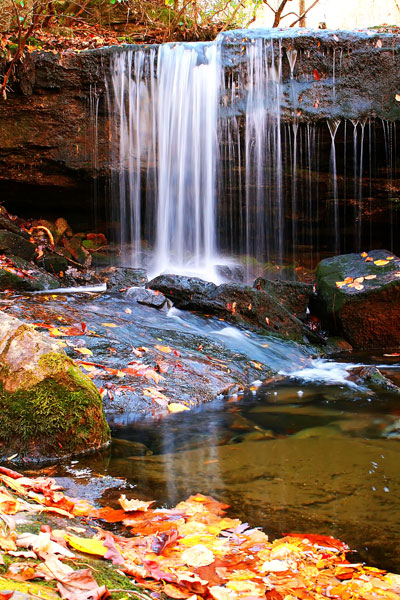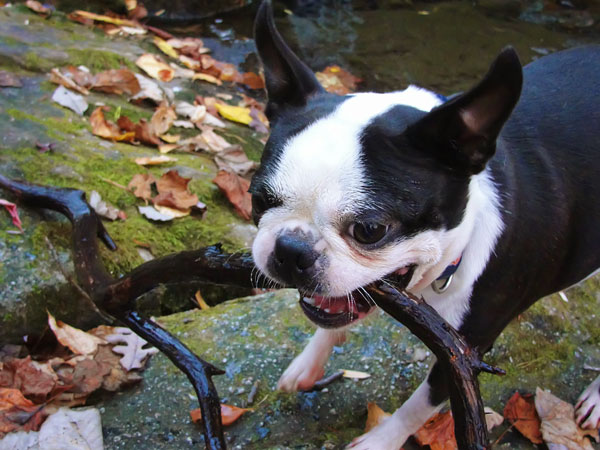 We stopped for a break by the creek and Howie couldn't resist finding something to play with!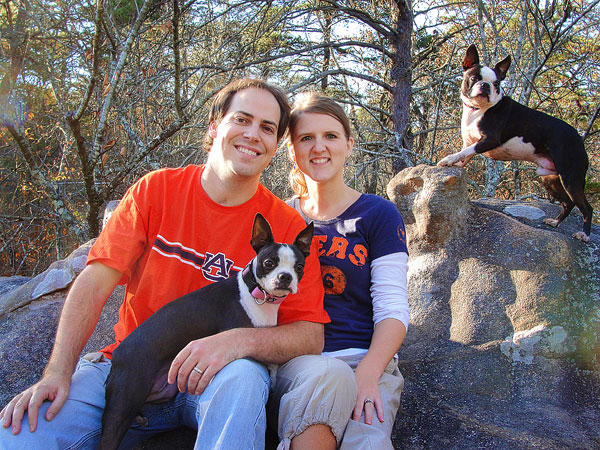 There were these huge, awesome rock formations along the trail! We had to climb them, of course! :D Miley and Howie loved it. :)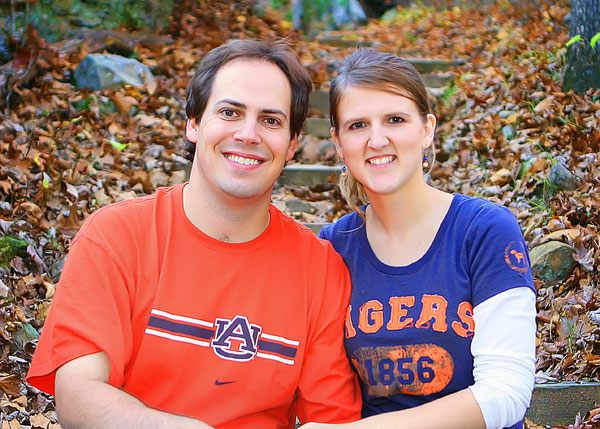 Couldn't resist stopping to get a few family pics too. ;)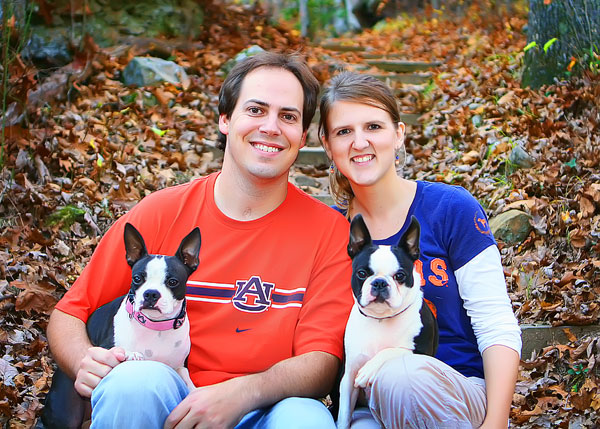 Thanks so much for looking! :)