They're here!
I was so excited yesterday when I opened my feed reader and discovered that not one, but two of my absolute *favorite* blog background designers had made free backgrounds and headers from my recently released digital scrapbooking freebie- the Fall Collection Kit! :)
If you've been searching for the perfect new blog background… Try one of these on for size! :)
The first two sets come from Mikelle at My Style Backgrounds.
*To get any of these headers and backgrounds, and for instructions on how to install them on your blog, just click the images below. :)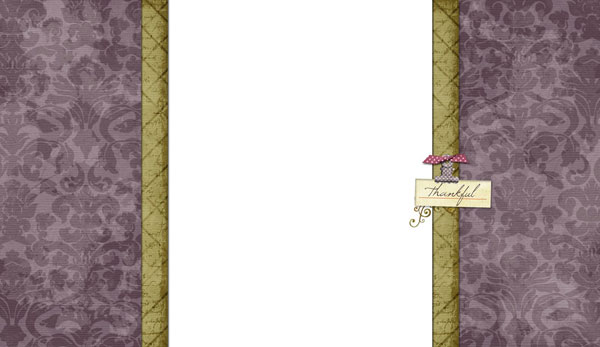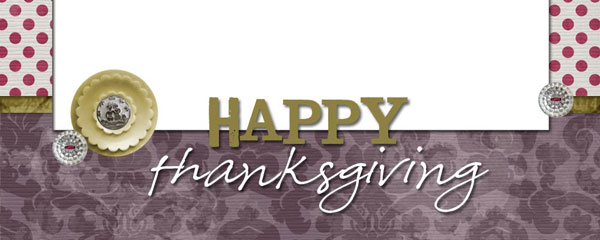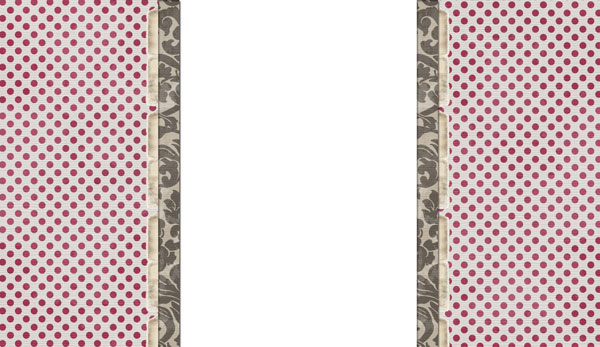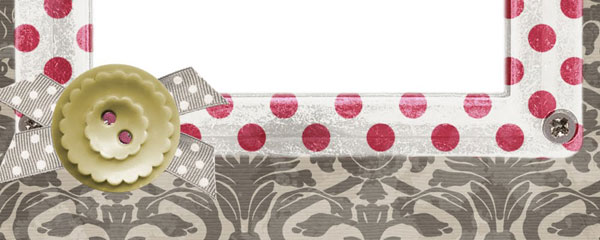 Mikelle, I am in love with what you've done!! These are just gorgeous!! :)
And this next background and header comes from
Allie at Allie Brown's Layouts.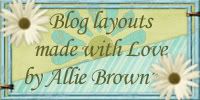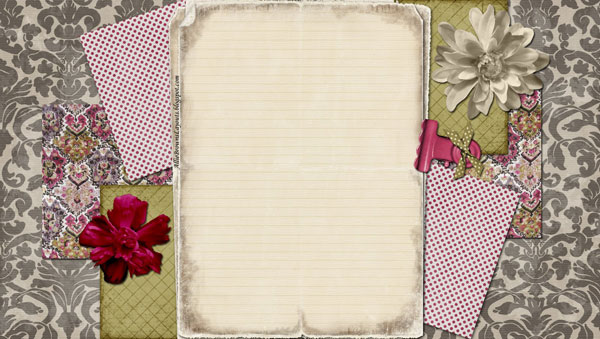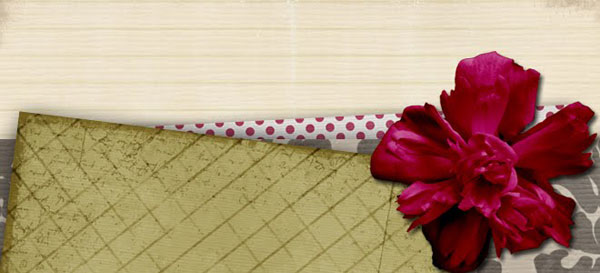 Allie girl, you know I love this one!! :) I love the flower accents you added- they give it such a soft and feminine touch! :)
I am constantly stalking Allie and Mikelle's blogs- If you need an awesome resource for unique scrapbook blog backgrounds, take a look at either of these two *extremely* talented ladies' blogs. If the Fall Collection Kit isn't your thing, you will *surely* find something you will just absolutely love there!! :) My jaw drops every time something new is uploaded. :)
*** Edited to Add! ***
I just got an email from an *amazingly* talented blog designer-
Heather from Butterflygirlms Blog Designs.
She can customize Blogger in ways I have never even seen before! Need to spruce up your blog? Her site is definitely a must see- she offers free backgrounds, headers, blogger templates, and even Twitter backgrounds! And so much more!. I just had to add these two templates she made using the Fall Collection Kit! :)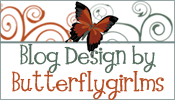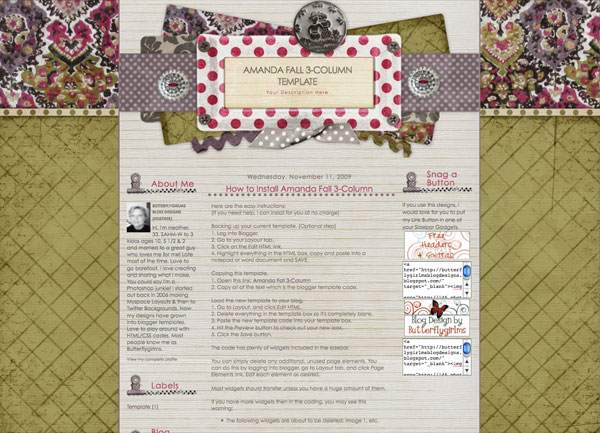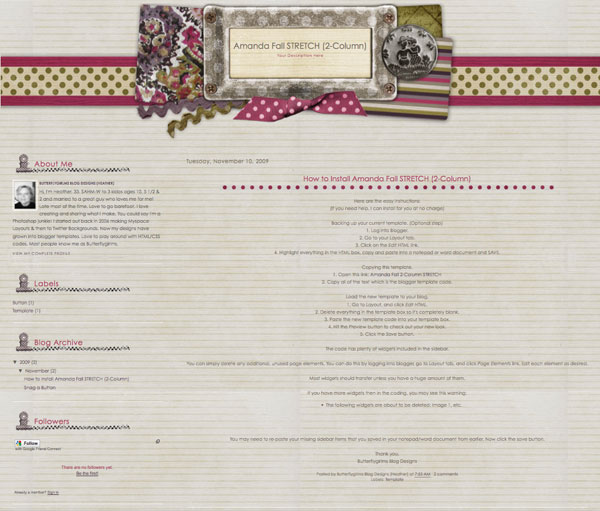 These are awesome, Heather!! I love what you've done- thank you so much for sharing your site with me!! :)
If you use one of these backgrounds, I would LOVE to see it on your blog!! :) Leave me a comment here and I will rush right over to check it out! :)
Thanks so much for looking! :)