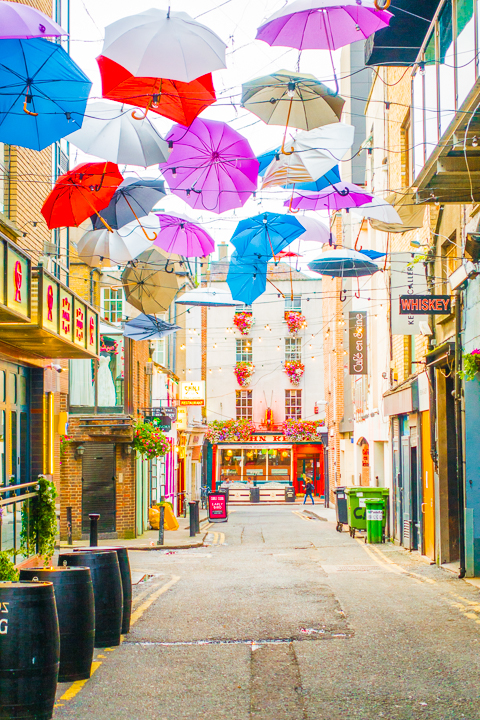 This fall I had the opportunity to spend 2 amazing weeks in Ireland. From stunning landscapes, friendly people, lively cities, and some of the most colorful, charming towns I've ever visited, Ireland is such an incredible country to explore. Ireland may look small, but don't let that fool you. I could've easily spent 2 more weeks here!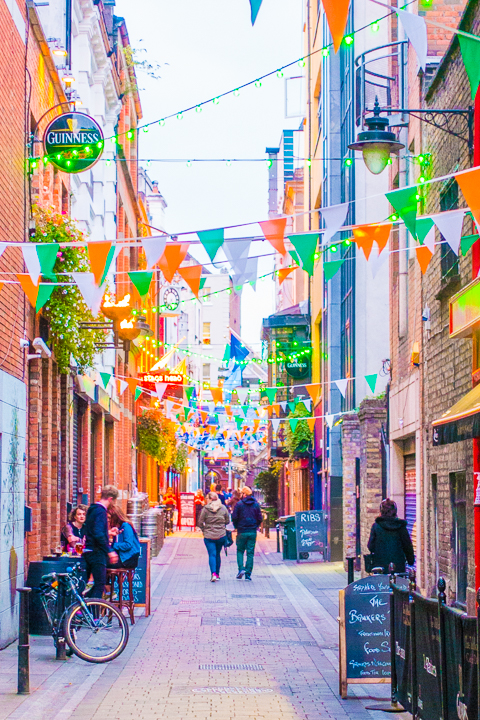 If you're planning a trip to Ireland, stay tuned! Over the next few weeks I'll be sharing our 2-week Ireland roadtrip itinerary, which is just enough time to see all the highlights of this beautiful country.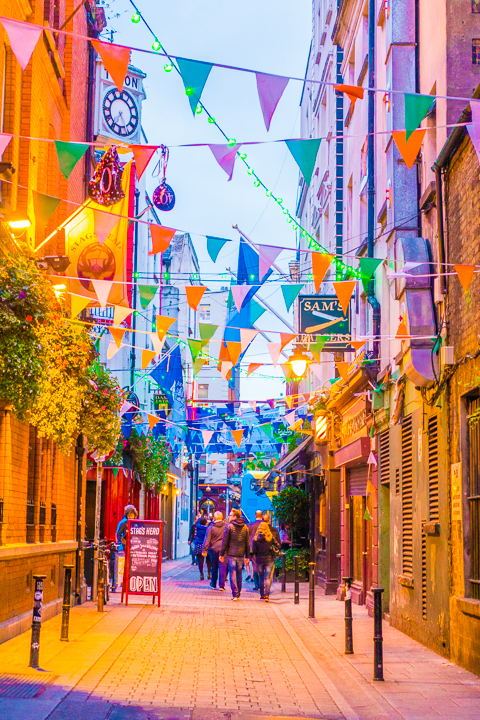 Our Ireland adventure started in Dublin. With just 2 days to visit, I had just enough time to see all the very best spots in this fun city. Here are my recommendations on what to do, where to stay, and where to eat!
---
Temple Bar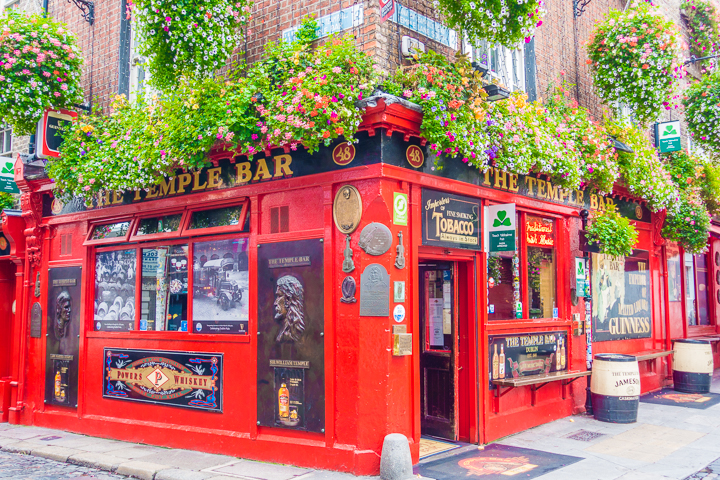 Temple Bar is a fun area full of colorful streets and fun shops with live music pouring out of the pubs. It's fun to explore anytime of the day, but definitely come here if you want to experience some of Dublin's best pubs and nightlife.
Other fun areas to explore with colorful pedestrian streets, fun shops, and pubs:
Anne Street

Dame Lane

Grafton Street

The Spire
---
St. Patrick's Cathedral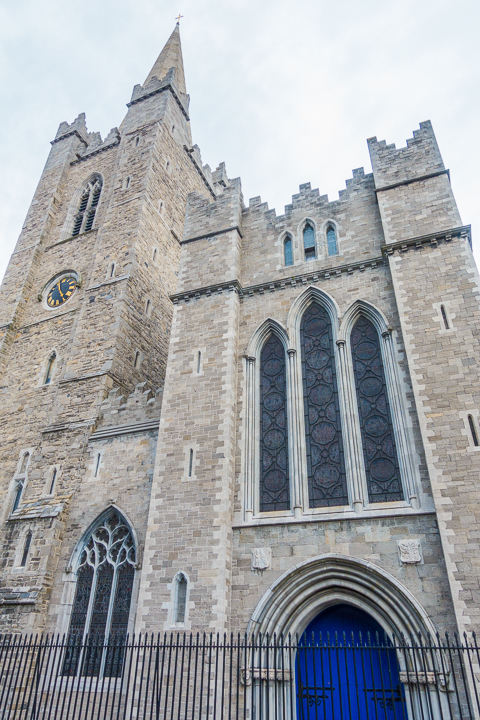 St. Patrick's Cathedral was founded in Dublin in 1191, in honor of Saint Patrick, the patron saint of Ireland. Saint Patrick is credited for bringing Christianity to Ireland in the 400s. He served for thirty years doing extensive missionary work in Ireland, and is thought to have converted over 135,000 people and established 300 churches.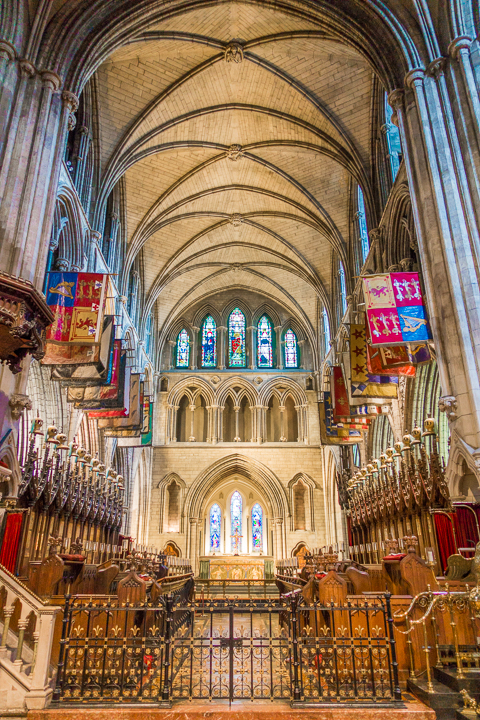 According to legend, St. Patrick used a shamrock to help explain the Holy Trinity to the people of Ireland. Just like the three leaves of a shamrock are part of the one plant, the Father, Son, and the Holy Spirit are part of one God.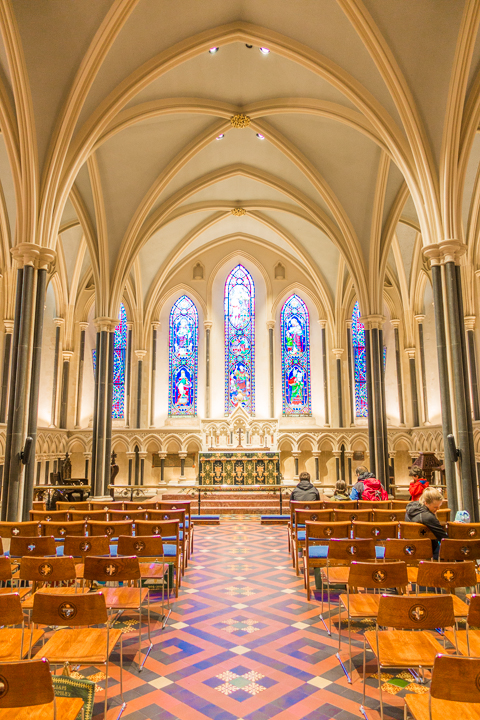 St. Patrick died on March 17th, 461, which is why we celebrate St. Patrick's Day on March 17th.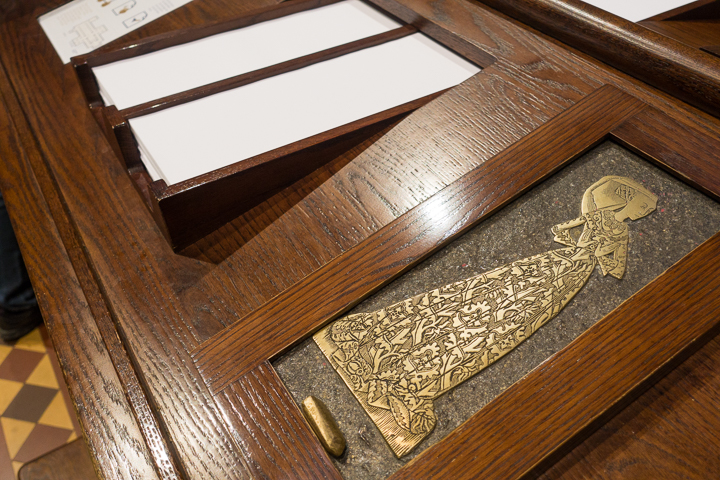 St. Patrick's Cathedral has an admission fee of €6.50 (as of September 2017). However it is more than just a church, it could also be considered a mini museum. Part of the cathedral has recently been transformed into an area called the Discovery Space, and provides visitors with an opportunity to learn more about the Cathedral's life and history. You can also do activities such as brass rubbings and jigsaws.
---
Christ Church Cathedral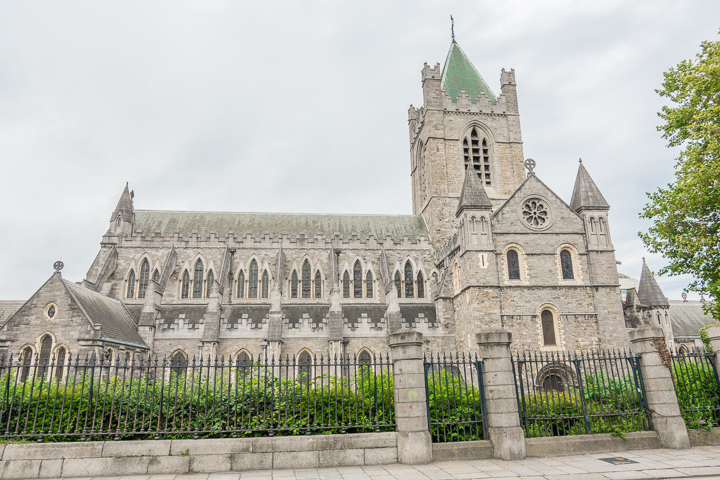 Christ Church Cathedral was founded in 1028 and is is Dublin's oldest building.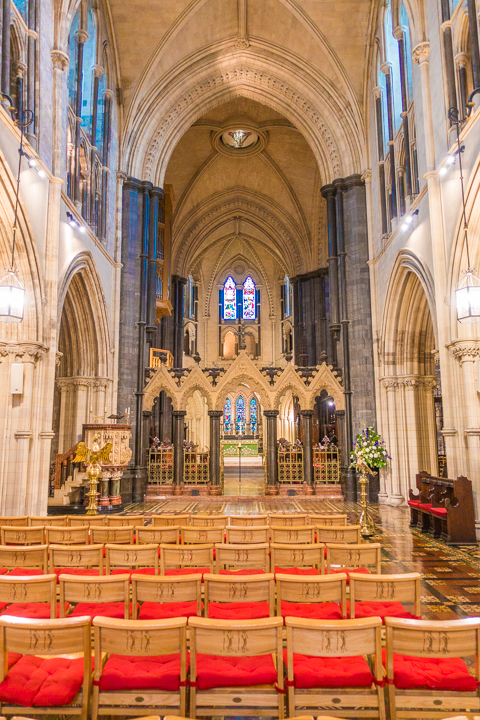 If you are a fan of visiting churches, you may also want to visit Christ Church Cathedral in addition to Saint Patrick's Cathedral. However if you are short on time, I would skip this one.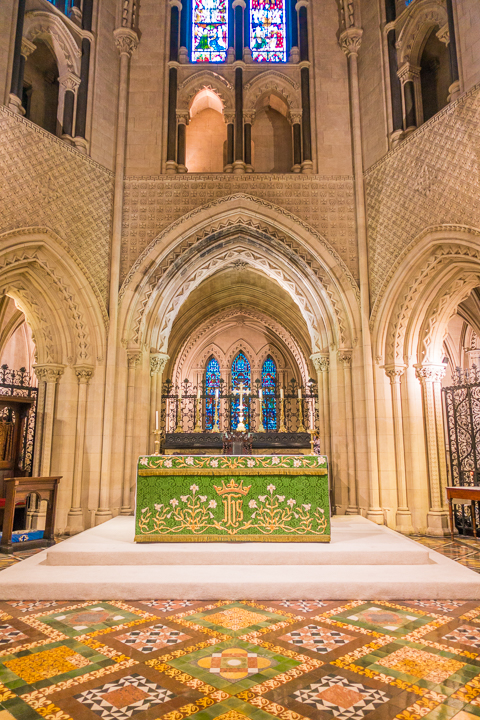 There is free entry to Christ Church Cathedral with the Dublin Pass, otherwise admission is €6.50. With the Dublin Pass, you get free, skip-the-line access to most of Dublin's top attractions.
---
Trinity College & The Book of Kells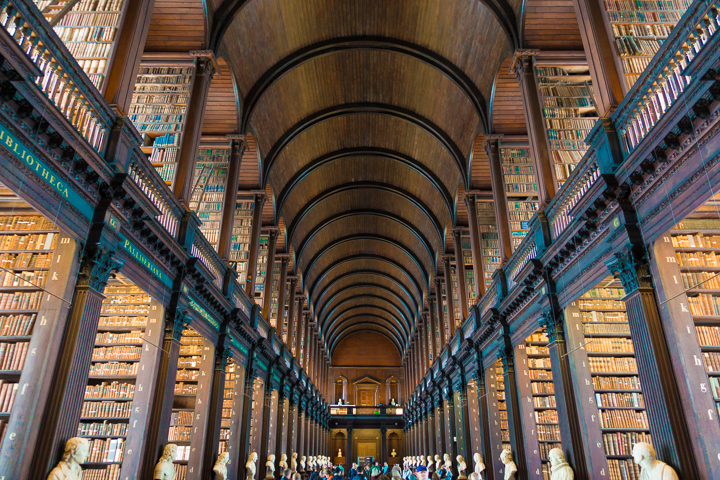 When visiting Trinity College, there are 3 main things you will want to see:
The Book of Kells
The Long Room
Brian Boru's Harp
Your ticket will get you admission to all three.
The Book of Kells
The Book of Kells is a work of art from the Dark Ages, believed to have been created around the year 800 AD. It contains the four gospels of the New Testament with ornate illustrations.
The Long Room
After seeing the The Book of Kells, you will move on to the Long Room, which is the main chamber of the Old Library of Trinity College, and is filled with 200,000 of the library's oldest books.
Brian Boru's Harp
In the Long Room, don't miss Brian Boru's Harp. It is dated to the 14th or 15th century and is one of the oldest surviving Gaelic harps, and may be the oldest existing harp in the world. It was used as a model for the coat of arms of Ireland and for the symbol of Guinness.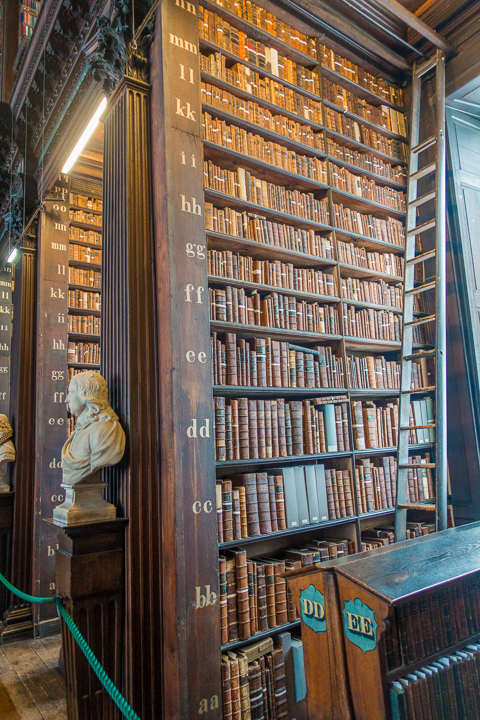 Skip the line!
Be sure to purchase your tickets in advance, or be prepared to wait in a very long line! If you get there and forgot to get your tickets ahead of time, you can still buy them on your smartphone right there if you have internet or Wifi. Definitely do this to skip the very long line!
To purchase your tickets online, visit the Trinity College website.
---
Kilmainham Gaol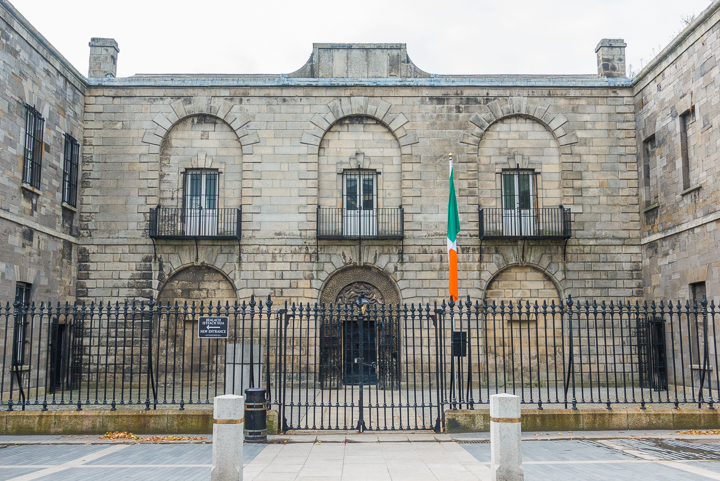 Our tour of Kilmainham Gaol was one of my favorite things we did in Dublin. When visiting the jail, you have a guided tour which lasts about one hour.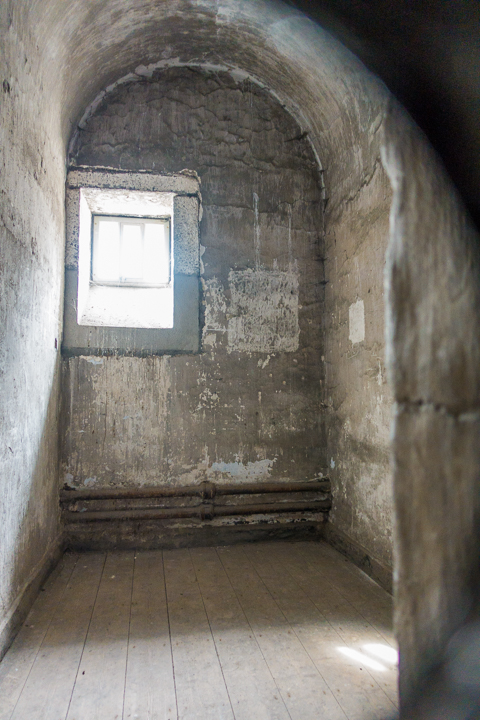 We had a very dynamic and passionate guide. He was very knowledgeable about the jail, and told us all the little details and secrets that made it interesting to keep us entertained while being informed.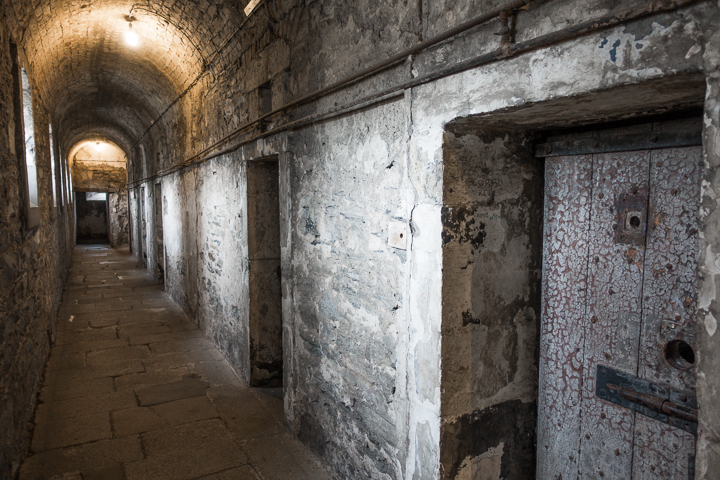 We heard stories about the political prisoners held here during Ireland's fight for independence including some very heartbreaking stories of those who were executed here.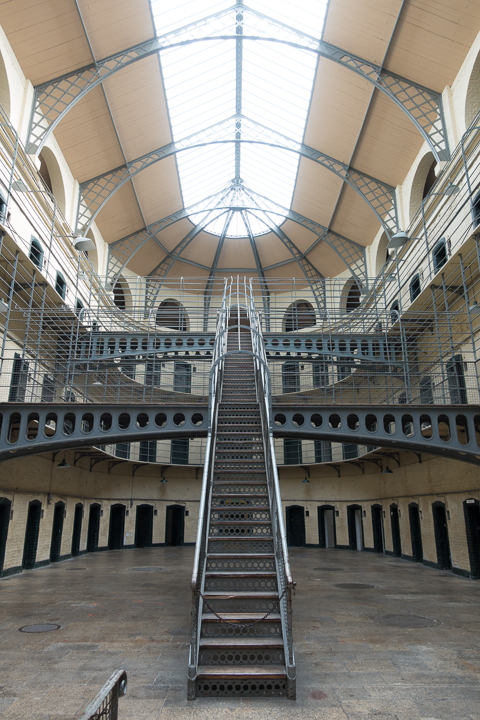 Children were very commonly imprisoned here for crimes like begging and stealing food.
Visits to the gaol are by guided tour only, so be sure to purchase your tickets in advance. You will have an unforgettable hour visiting the jail.
---
Newgrange
If you have some extra time in Dublin you may want to consider stopping by Newgrange. Newgrange is a prehistoric monument built in 3200 BC. It is older than the Pyramids and Stonehenge. On the winter solstice the light shines in exactly the right spot to illuminate a certain area inside the monument. You can go inside the 5,000 year old monument and see the mysterious cave drawings on the walls. Even if you can't be there on the winter solstice, you can still experience what it feels like through very realistic lights.
Newgrange is located one hour north of Dublin, a great place to stop on the way to Belfast and Giant's Causeway.
---
Afternoon Tea at The Merrion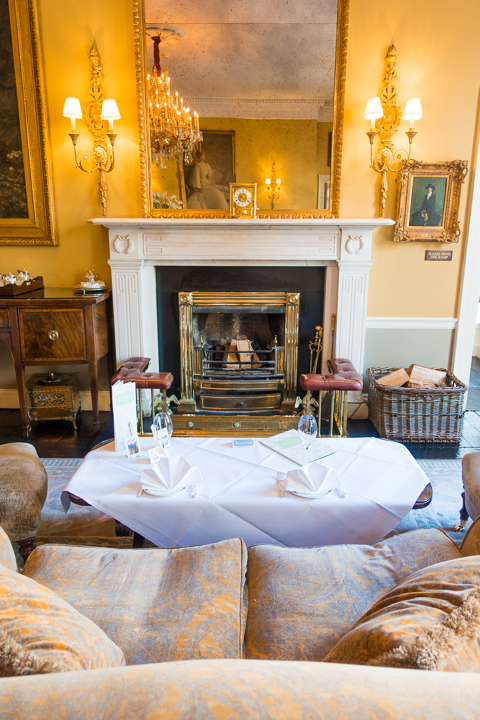 This was honestly one of the best afternoon tea experiences I have ever had. Unlike every other afternoon tea I have ever had where you sit at a table, at the Merrion, you sit on possibly the world's most comfortable couch, in front of a cozy fire, in the "drawing room" of the hotel.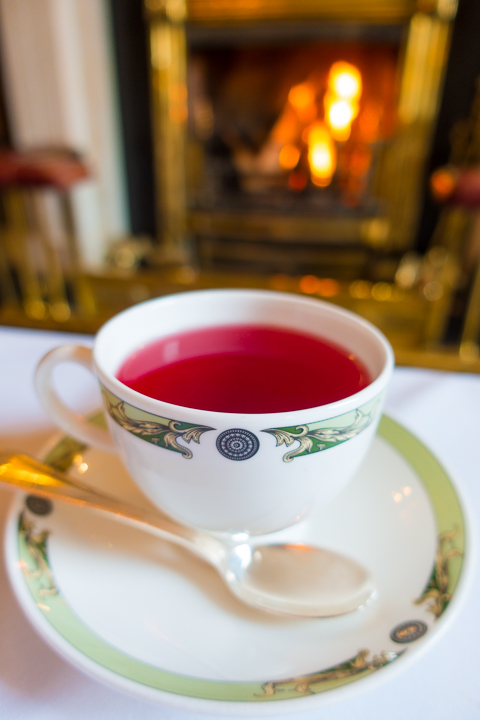 It feels just like you're in the comfort of your own living room (if you live in a giant mansion with a gorgeous fireplace, that is) being served afternoon tea, just like in Downton Abbey.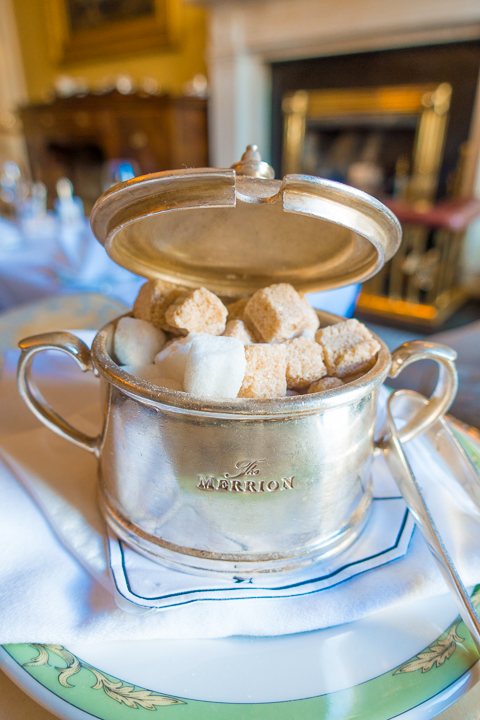 My two favorite teas were Irish Malt and Granny's Garden. The Irish Malt was smooth, creamy, and chocolaty. Granny's Garden was sweet and fruity, a blend of rhubarb and vanilla.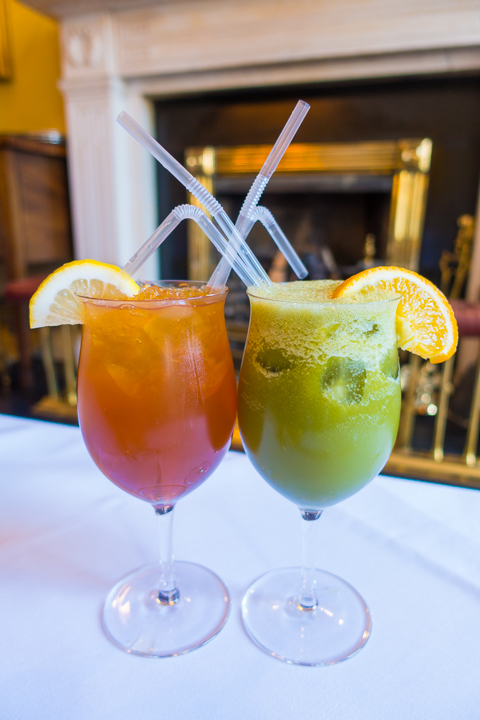 For a fun twist on afternoon tea, they also had two extremely delicious iced teas! This was the first time I'd seen iced tea on an afternoon tea menu. So refreshing!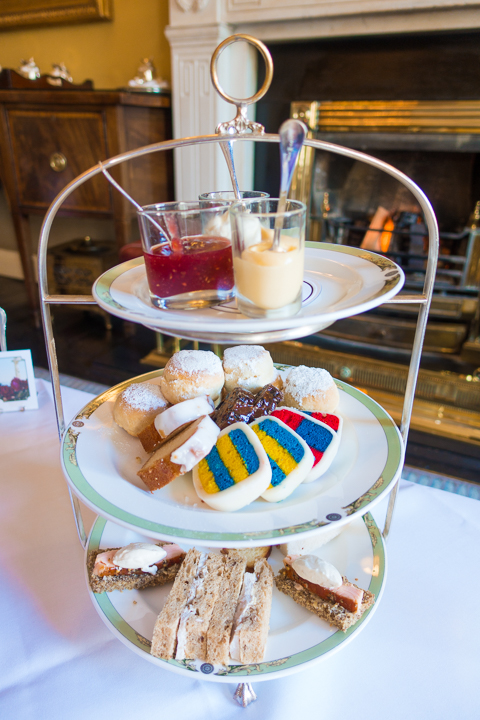 If you're a fan of art, The Merrion is home to Ireland's largest private art collection.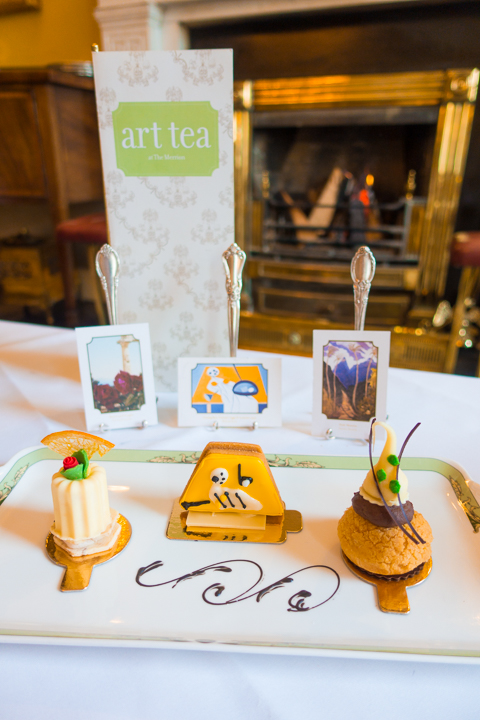 The pastries of the Merrion's afternoon tea are designed based on actual artwork hanging in the drawing room.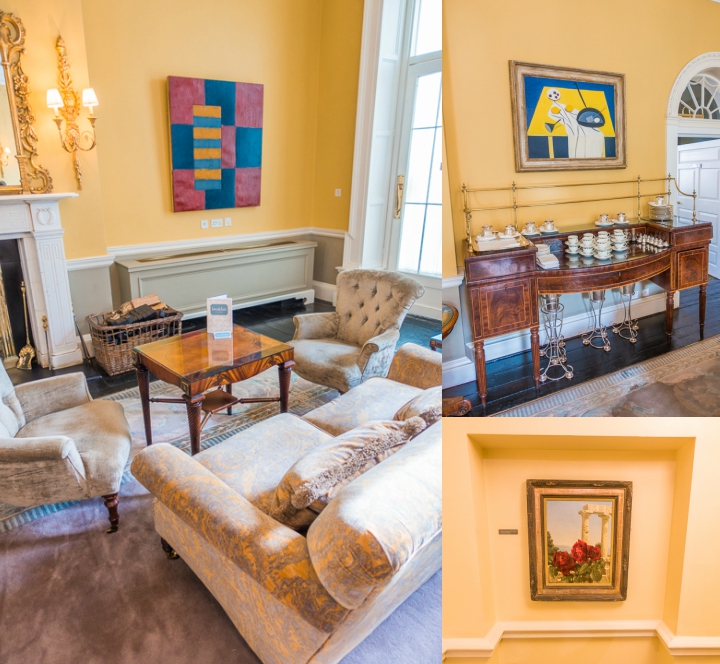 Here was some of the artwork we found around the hotel that corresponded with our pastries! :)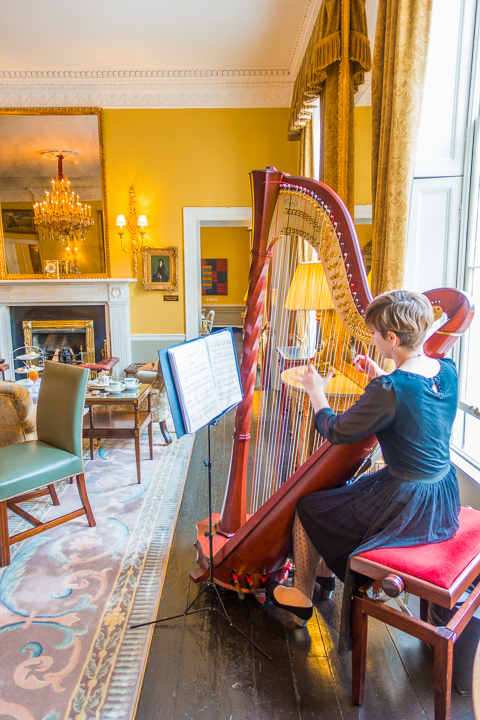 And if our tea experience could not get any better, there was also a harpist playing gently in the background. So perfect! This is an amazing way to spend an afternoon in Dublin.
---
Where to Stay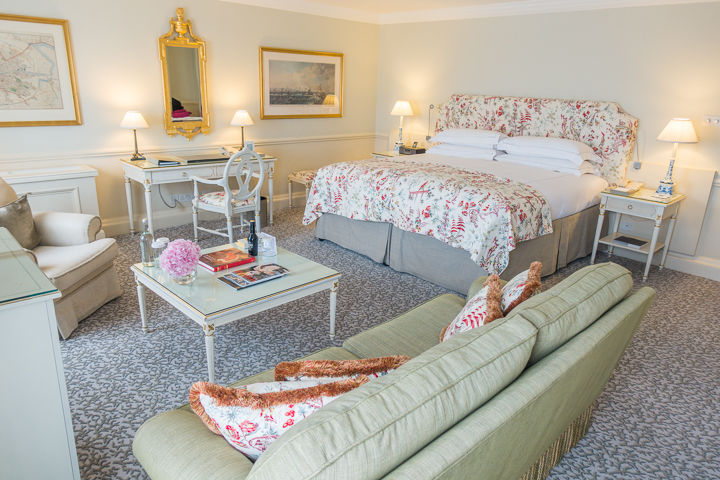 After a very long flight, The Merrion Hotel in Dublin was exactly the place I wanted to be to recover from my jetlag. It's so important to get a good night's sleep the first few nights (after not getting any sleep on the plane) and I can't imagine a better place in Dublin to sleep than The Merrion. Our room was so quiet and the bed was absolutely heavenly.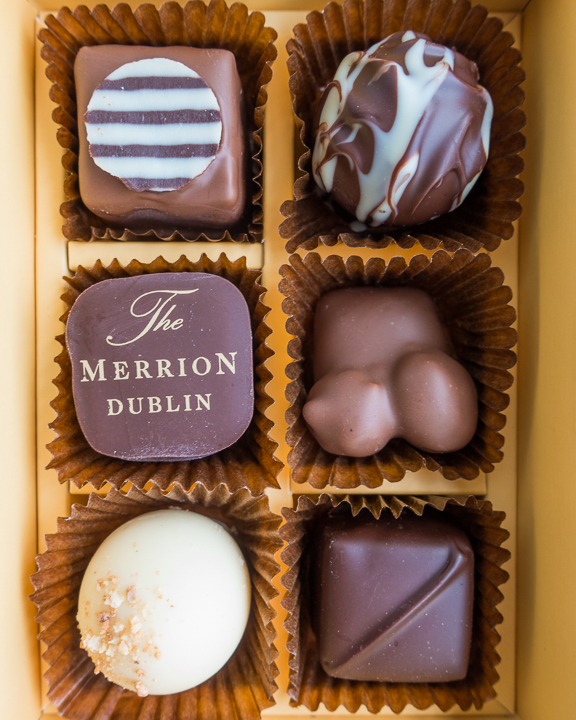 The hotel is all the things a good hotel should be — very centrally located, walking distance to all the main highlights, and close to public transportation. But what stood out about the Merrion was the service. We were treated like absolute royalty from the moment we pulled up to the front door.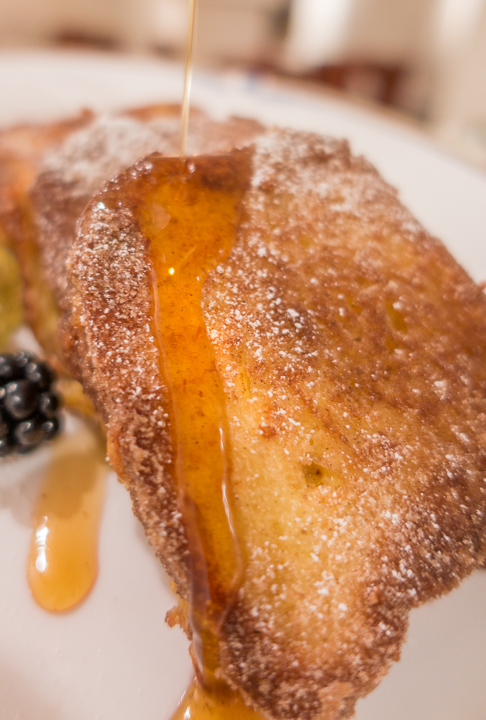 Breakfast at the Merrion was top notch, with a buffet and table service included.
If you have time, definitely visit the pool and steam room at the Merrion to relax and help recover from the jetlag!
The Merrion is one of my favorite places I have ever stayed. I honestly cannot recommend it enough!
---
Where to Eat
Mannings Bakery and Cafe – The perfect spot for lunch located between the Guinness Storehouse and Christ Church Cathedral. I had seriously one of the best chicken sandwiches of my LIFE here.
Sanai Indian Restaurant – This was right around the corner from the Merrion and is possibly some of the best curry I have ever had. I am still dreaming about the Chicken Malai Curry and garlic naan!! Seriously go here and get that, you absolutely will not regret it.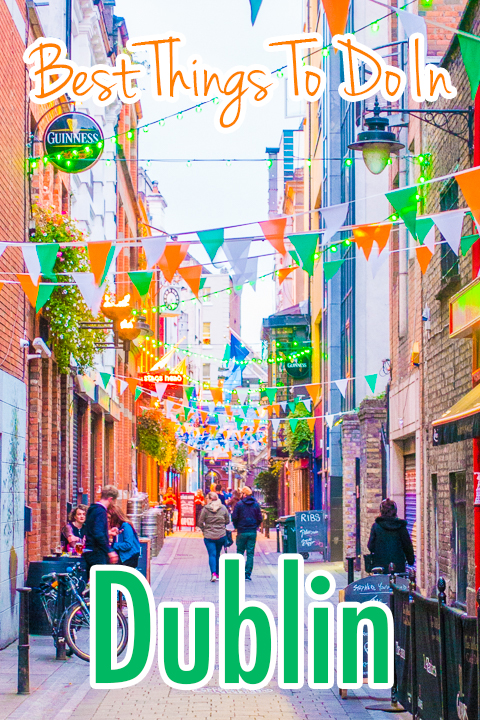 Thanks so much for reading! Stay tuned for more from Ireland!