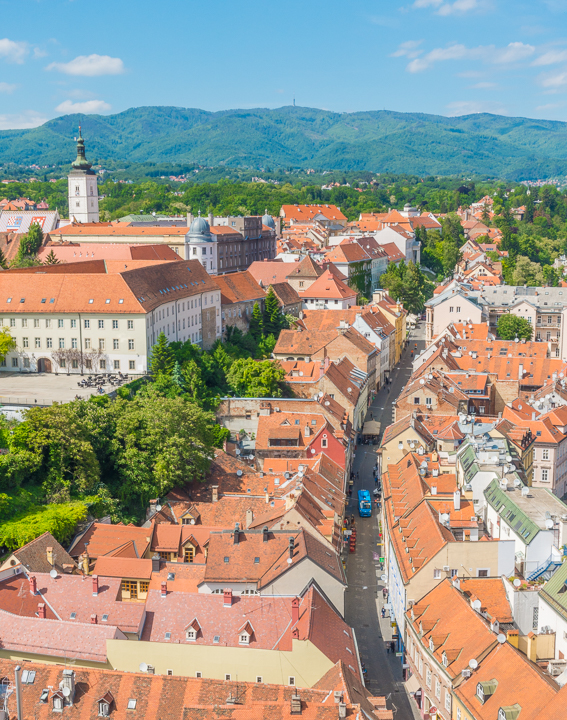 If you're visiting Croatia, chances are you'll fly in and out of the capital city of Zagreb. Zagreb is located at the northern border of Croatia. Dubrovnik, Croatia's most popular city and tourist attraction, is located at the southern tip.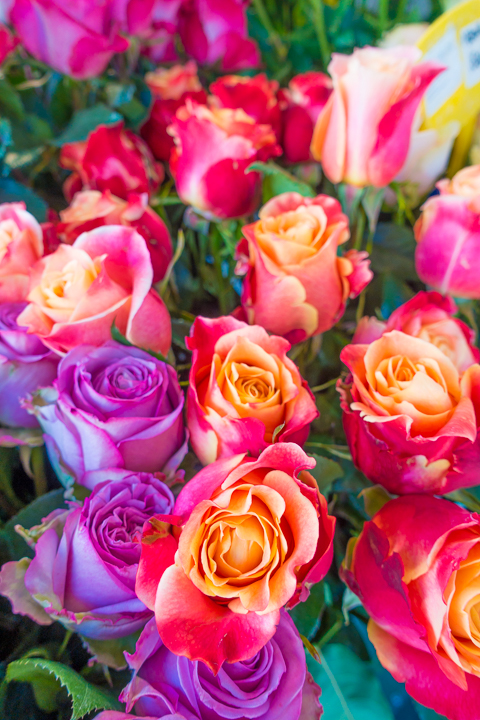 In between these two cities are miles and miles of stunning coasts with crystal clear, vibrant turquoise waters, and charming beachside towns to visit.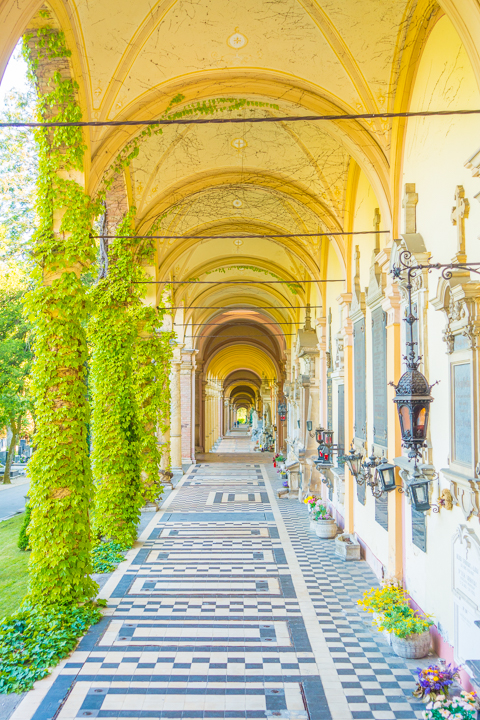 As I mentioned in my last post, the best way to experience Croatia is by road trip down this coast, from Zagreb to Dubrovnik. (Here are 4 cities you should definitely stop at along the way.)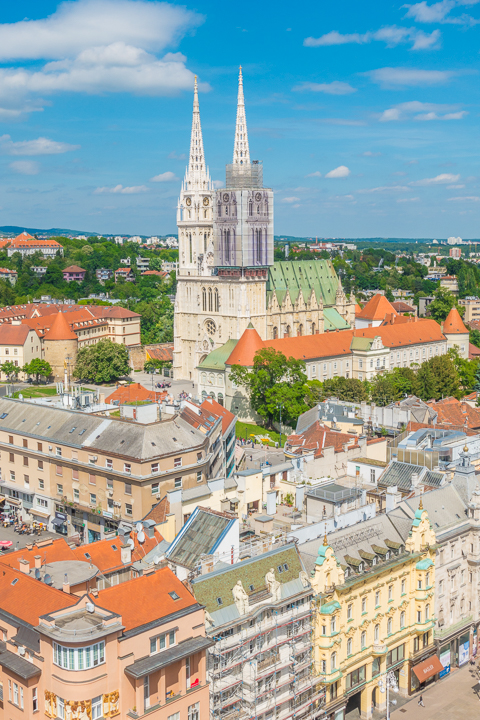 In this post, I hope to show you why you'll want to spend at least one night in the lively capital city of Zagreb, plus everything you need to know about Zagreb: What to do, where to eat, and where to stay! :)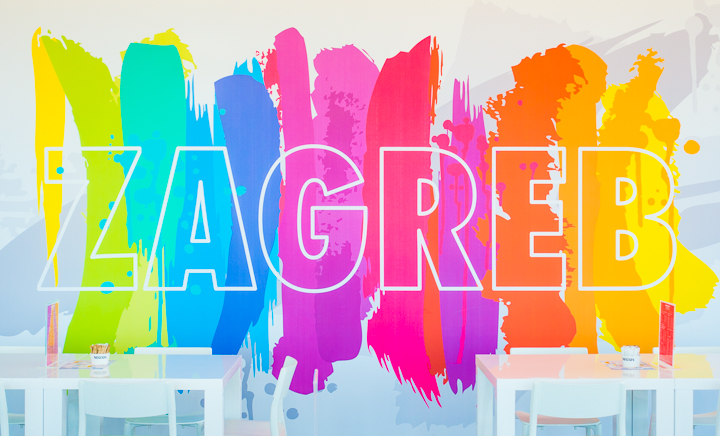 ---
What to Do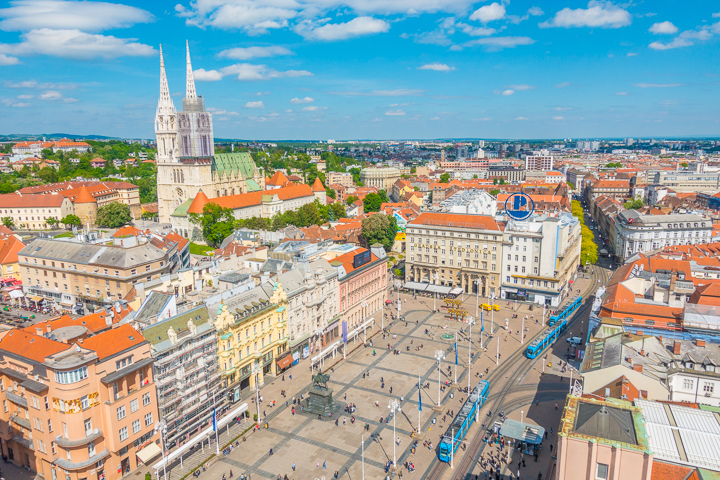 Zagreb 360 Observation Deck
I love getting a panoramic, bird's-eye view of beautiful cities! For around 4 euro, you can take an elevator to the top of the Zagreb 360 Observation Deck (located in the main square). There's a super cute and colorful cafe at the top, if you're so inclined, but we headed straight outside for the view. You get an unobstructed outdoor view — no glass — of Zagreb's main square (Ban Jelacic), cathedral, and upper and lower towns, including the Zagreb's lively "restaurant street" — where you'll definitely want to head for dinner and nightlife!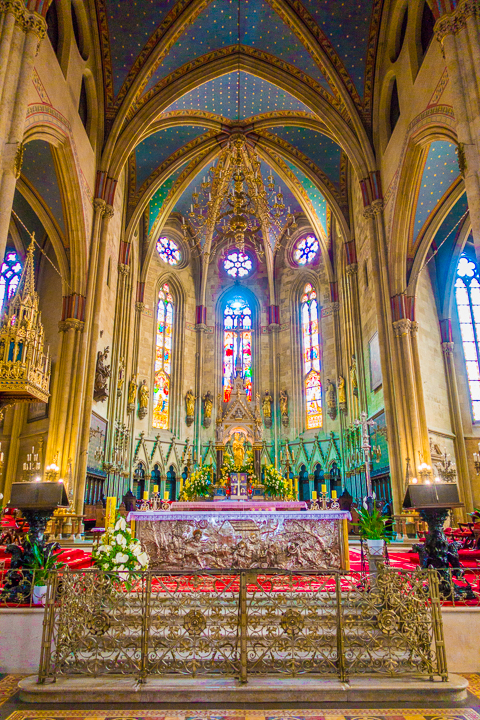 Zagreb Cathedral
The Zagreb Cathedral is the tallest building in Croatia. Its prominent spires are visible from most parts of the city!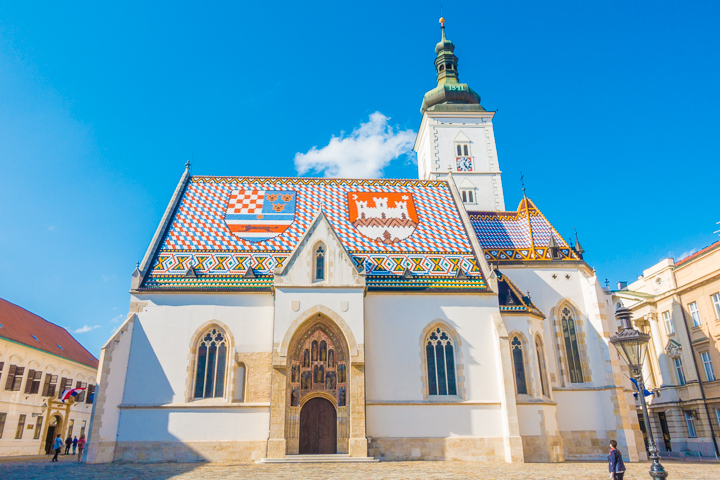 St. Mark's Church
Located in St. Mark's Square, colorful tiles adorn the roof of this church and are arranged to represent the coat of arms of Zagreb — the white castle on a red background.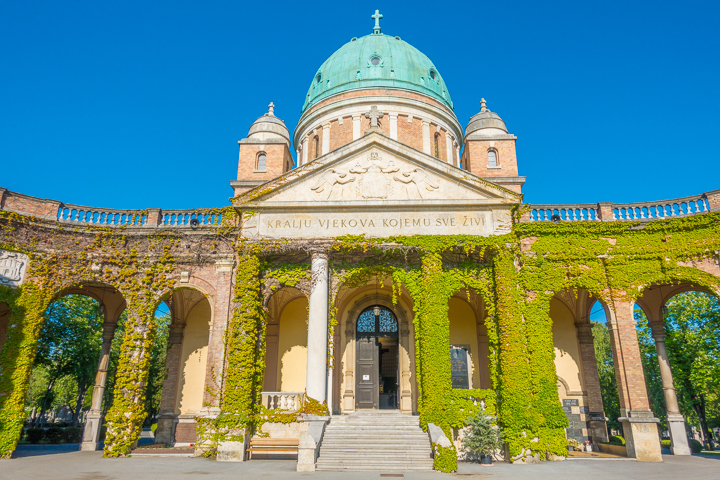 Mirogoj Cemetery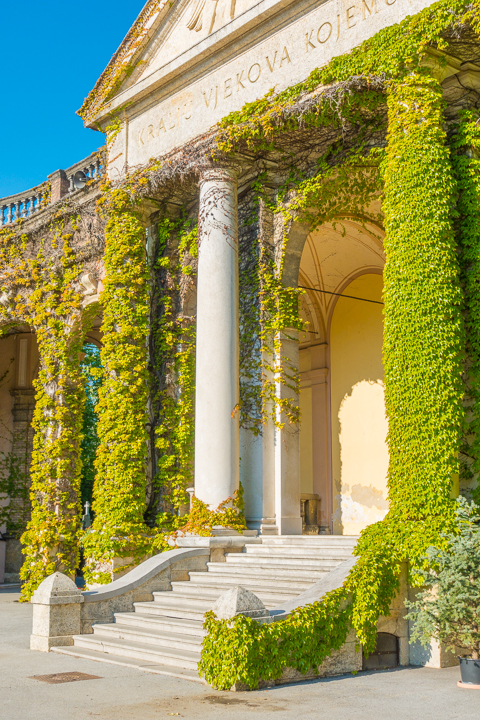 You could easily spend an hour or two in the morning or afternoon exploring this beautiful cemetery and the historic graves here.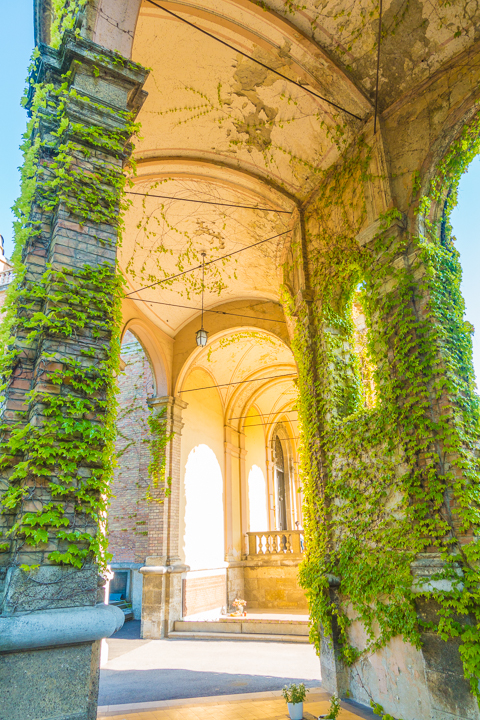 The cemetery inters members of all religious groups: Catholic, Orthodox, Muslim, Jewish, Protestant, Latter Day Saints, and non-religious.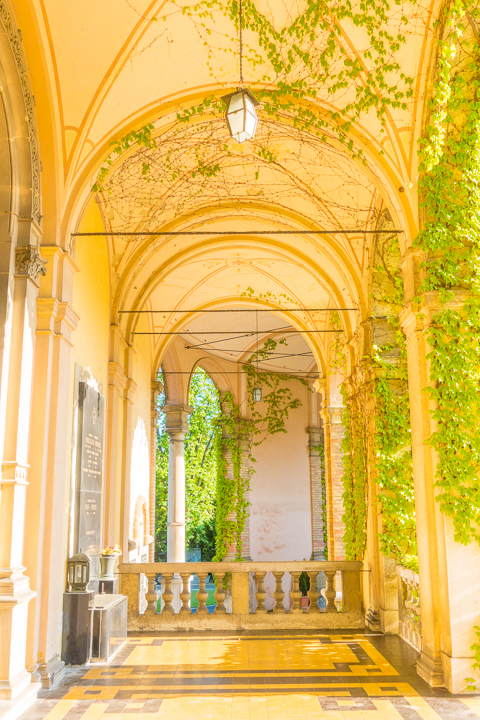 Unlike the older cemeteries, which were church-owned, Mirogoj was owned by the city, and accepted burials from all religious backgrounds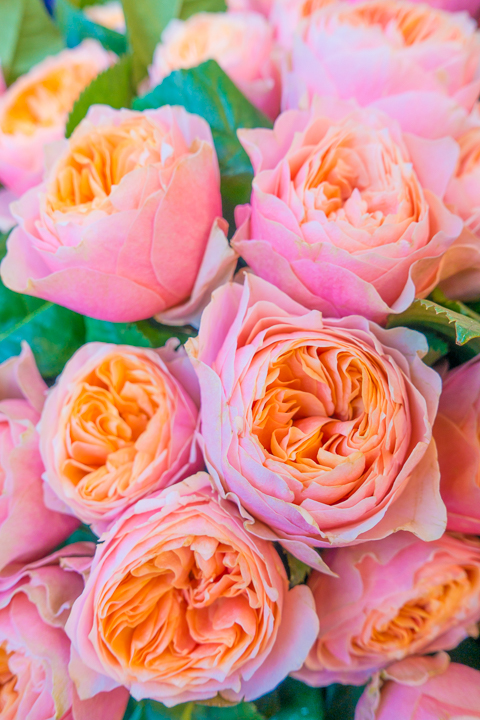 Cvjetni Trg (Flower Square)
This popular local hotspot is filled with colorful flower stalls and charming cafes.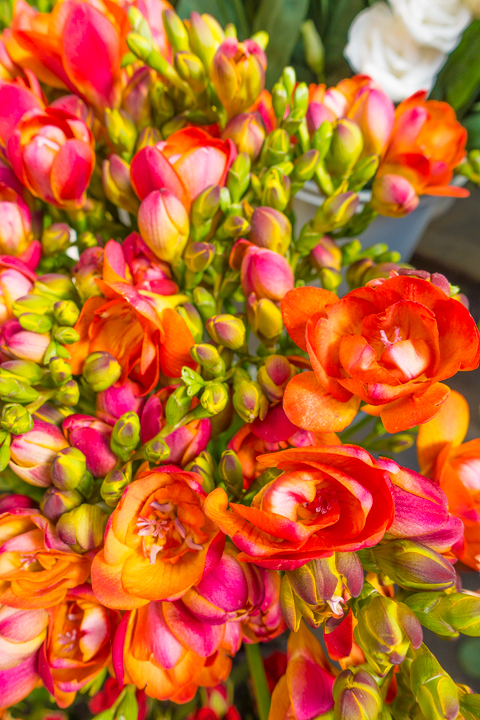 Upper Town
Here are a few highlights of Zagreb's Upper Town you won't want to miss:
Tkalciceva (Restaurant Street) – This colorful, pedestrian-only street is lined with colorful restaurants, bars, and cafes. You'll definitely want to head here in the evening to find a spot to eat!
Stone Gate – A shrine to the Virgin Mary that is believed to possess magical powers.
Dolac – A large fruit and vegetable market open daily from 7am to 1pm.
---
Where to Eat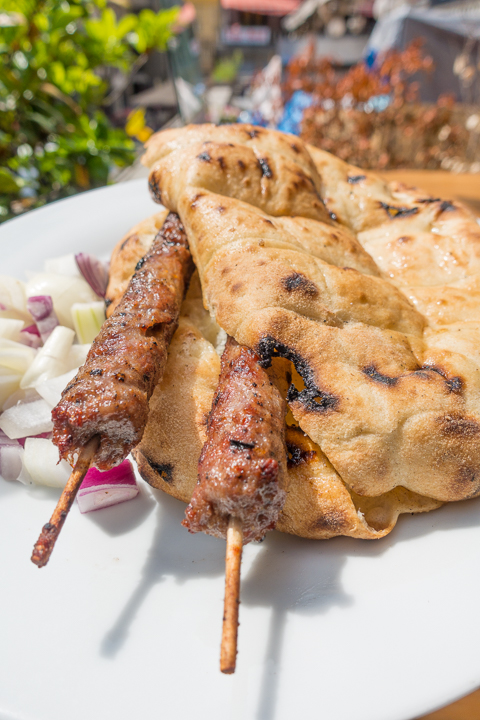 PLAC Kitchen & Grill
One of my favorite things I ate in Croatia was cevapi. It's pronounced chevapi and sometimes written as cevapcici on the menu. Grilled sausages are served on what may honestly the most heavenly bread on the planet. The bread is so light, fluffy, and impossibly bubbly. We found out cevapi actually a traditional Bosnian dish, but since the two countries borders are so close, you can find cevapi everywhere in Croatia! We had AMAZING cevapi at PLAC Kitchen & Grill in Zagreb!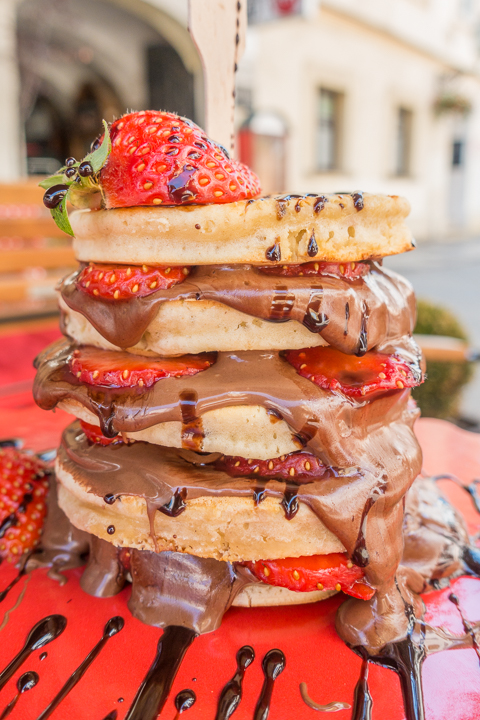 Kava Tava
Kava Tava is such a cute cafe on a fun street right in the heart of Zagreb.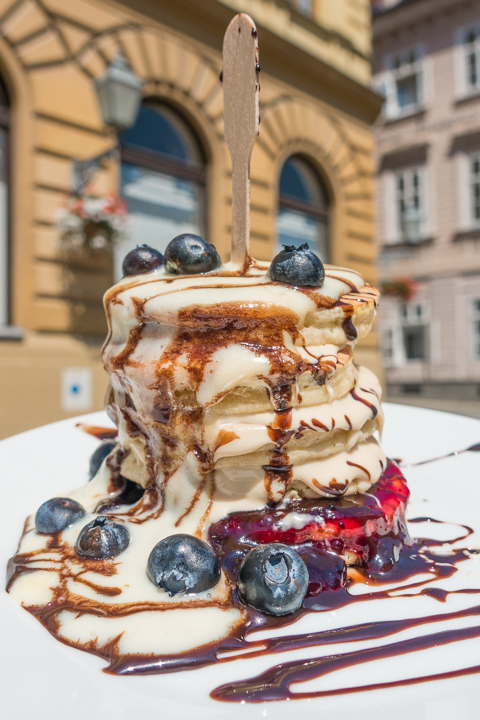 How fun are these pancakes?? Perfect for breakfast and brunch!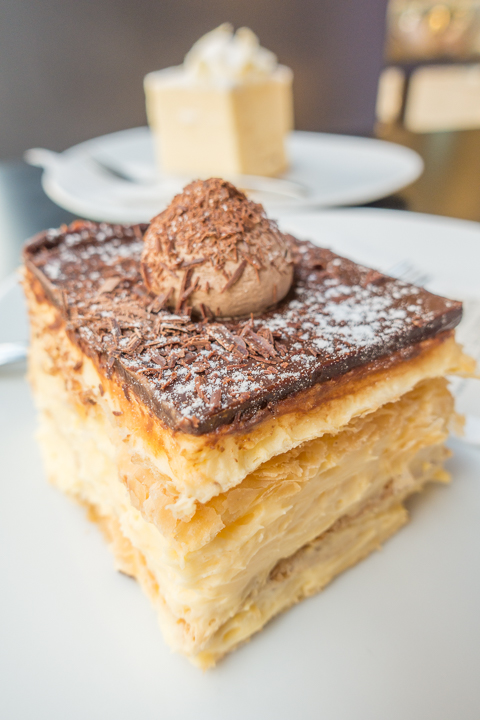 Vincek
We asks all the locals we came in contact with where to find the best pastries in Zagreb, and Vincek kept coming up over and over again. Here you'll want to try Kremsnita, a sweet custard cream cake and traditional Croatian pastry.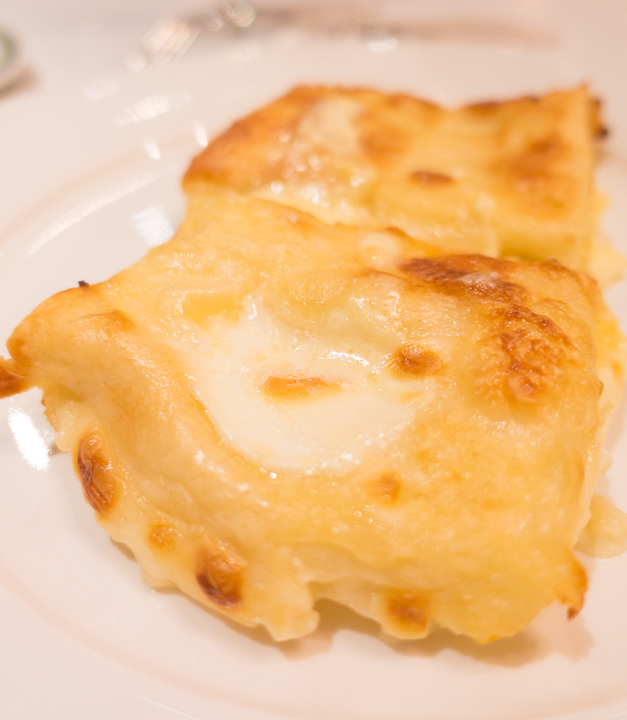 King Tomislav Restaurant, Sheraton Hotel Zagreb
This was another one of my absolute favorite things I ate in Croatia.. Struckli!  It's a decadently rich, white lasagna style pasta dish. So good!!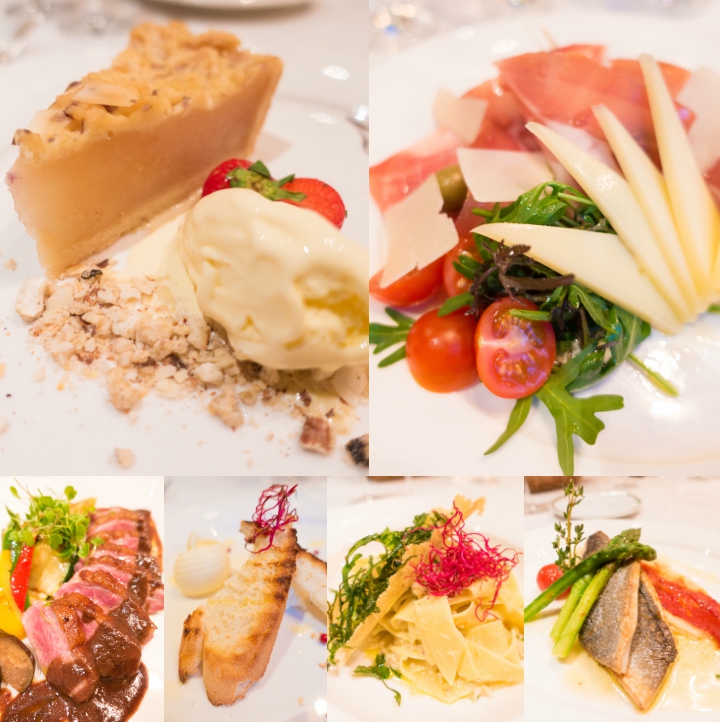 King Tomislav Restaurant at the Sheraton Hotel in Zagreb offers delicious traditional Croatian specialties with fresh seasonal ingredients.
If you want authentic, local Croatia food, I highly recommend a meal at King Tomislav!
---
Where to Stay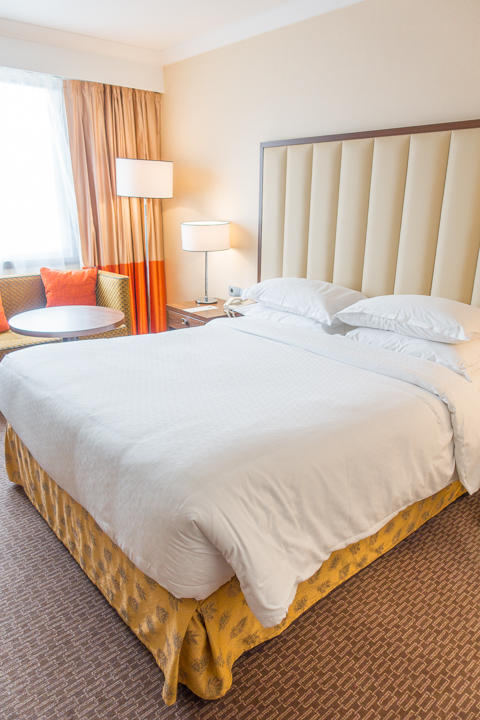 The Sheraton Zagreb Hotel is a great, centrally-located hotel, just steps away from the main attractions of Zagreb.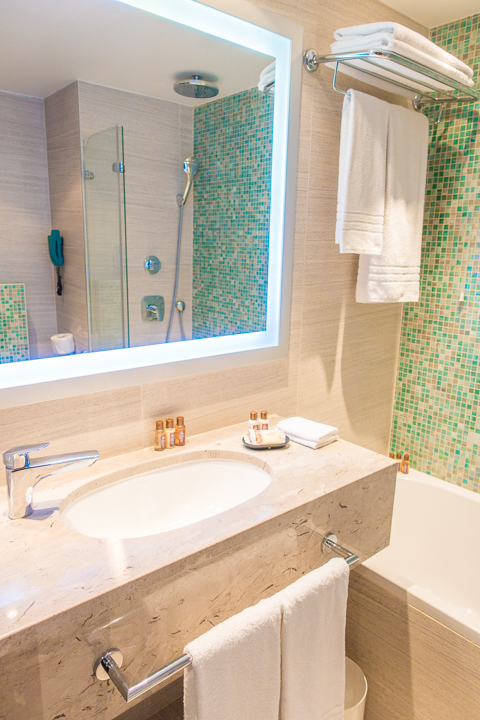 If you want to be walking distance to everything, the Sheraton is where you want to be!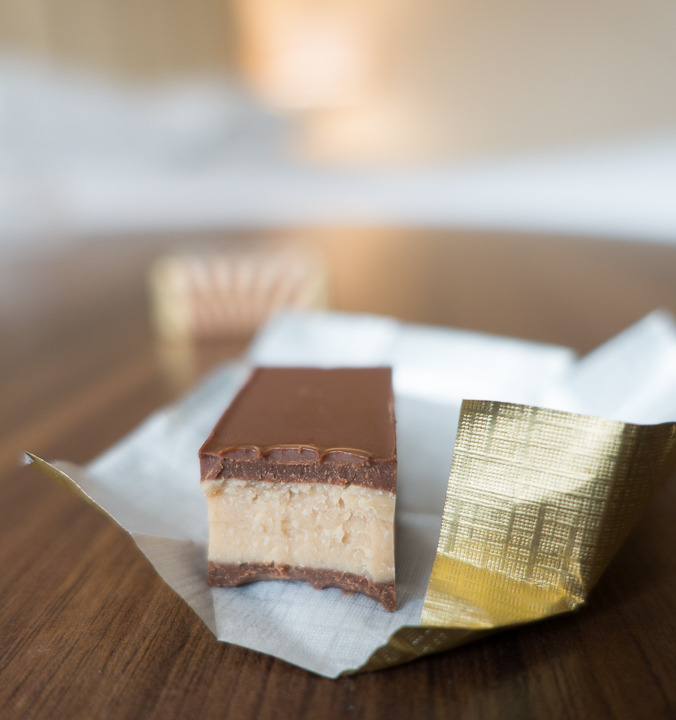 They left these delicious Nutella-like chocolates on our pillow every night!!
To see more of Croatia, check out our other posts:
And for more tips and ideas, be sure to check out Sommer's post from our trip!
Thanks so much for reading! xoxo