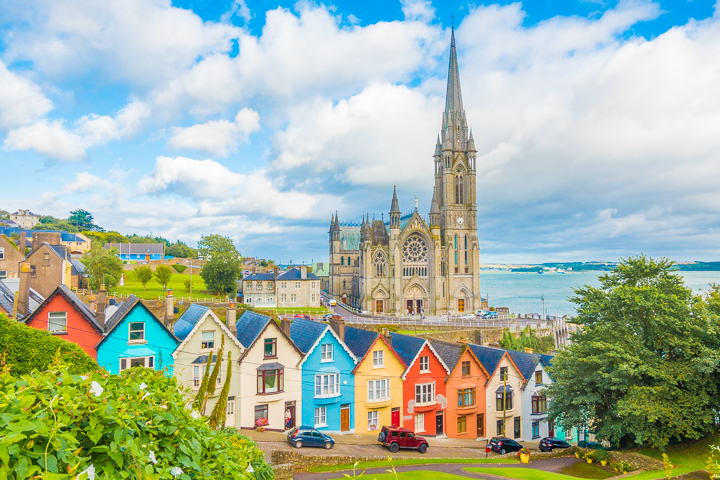 County Cork is located on the southern tip of Ireland has some of the cutest, most colorful towns in Ireland. On our way from Portmagee back to Dublin, we spent a night here exploring this beautiful area. Here are our recommendations for which towns are worth making a stop, where to stay in this area, and where to eat!
---
Kinsale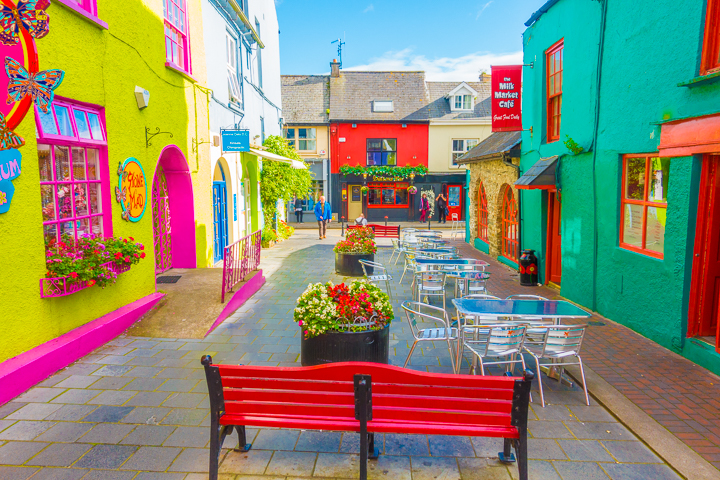 Kinsale is a super charming town with a relaxed coastal vibe.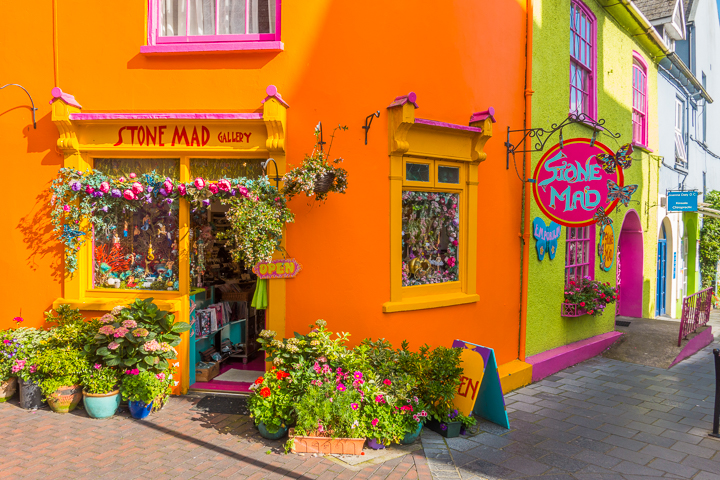 There are so many fun shops and restaurants to explore here!
---
Cobh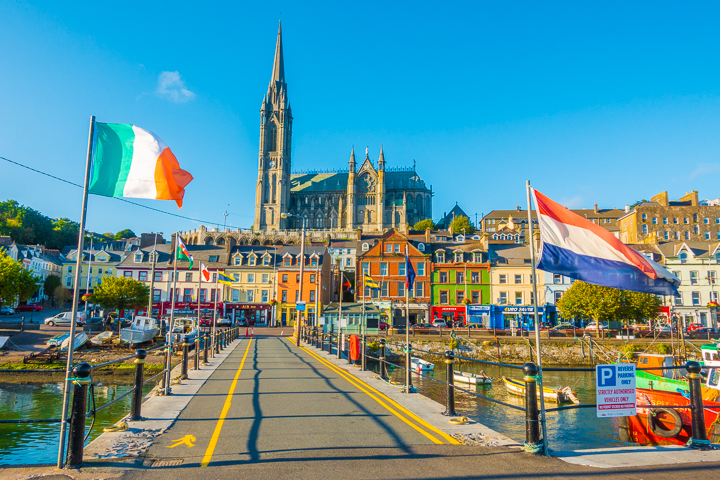 Cobh is known as the Titanic's last port of call in 1912. You can even see the former White Star Line ticket office building down at the harbor. This cathedral's spire was the last thing on solid ground that the Titanic victims saw. There is also a graveyard in Cobh last contains mass graves of victims of the Titanic.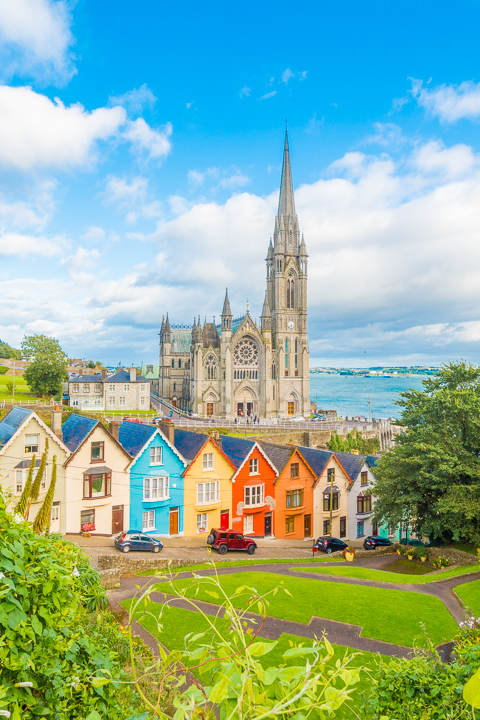 Cobh is also famous for their "Deck of Cards" houses. To see the view above, go to this GPS Location on Spy Hill and look over a tall brick wall. The wall is very tall — I had to climb the wall a bit to get this shot!
---
Where to Stay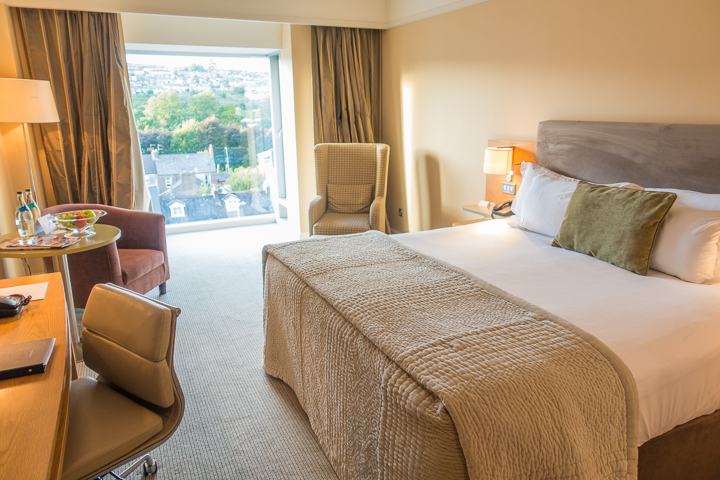 We stayed in Cork at The River Lee. This modern, glass-fronted hotel is set on the banks of the River Lee and located right in the city center of Cork. It's walking distance to all the fun things there are to do here, like The English Market, shopping, restaurants, and colorful pedestrian streets. It's the perfect home base for exploring the Kinsale, Cobh, and Cork.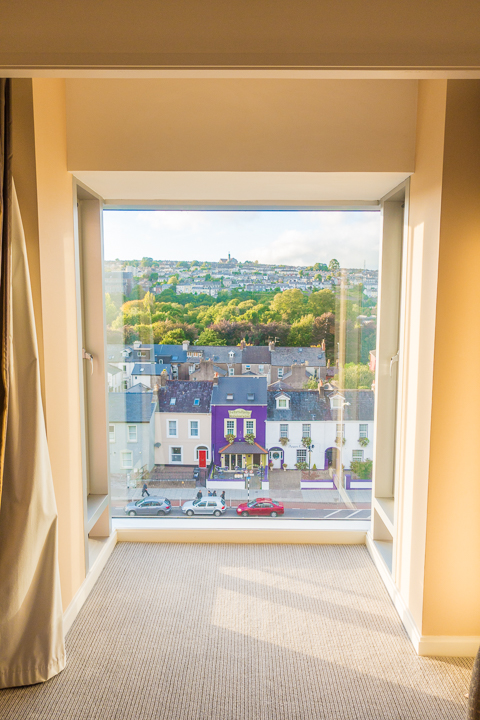 The River Lee has also has a spa, an indoor pool, and a fitness center. Seriously loved this hotel with glass elevators overlooking the city. Our room was so, so beautiful. Just look at this view!!
---
Where to Eat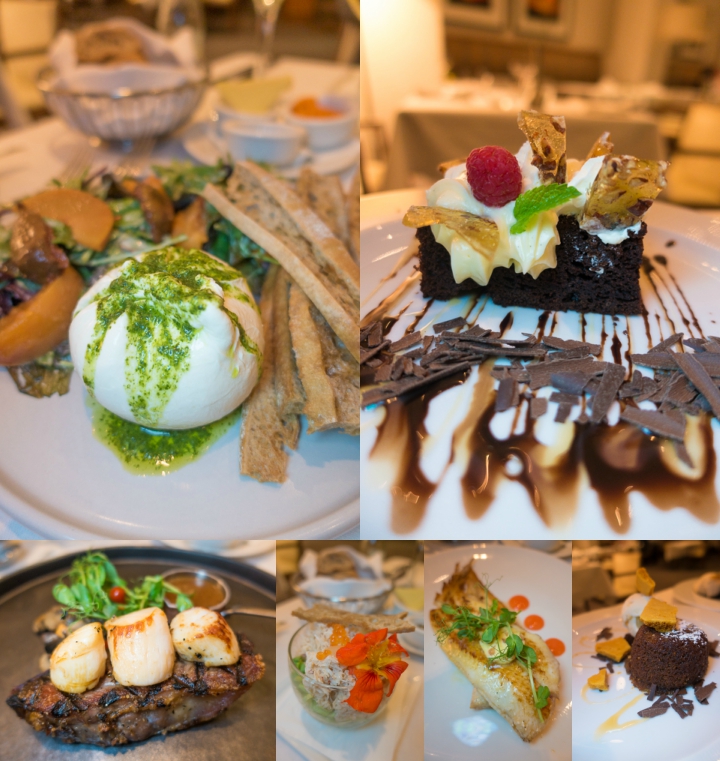 The River Lee offers a full Irish breakfast and afternoon tea, as well as a riverside restaurant that serves modern Irish cuisine. Definitely check out the menu at The Weir Room at The River Lee. I was dying over the burrata with peaches and figs and the Chocolate Stout Cake with Bailey's gelato for dessert!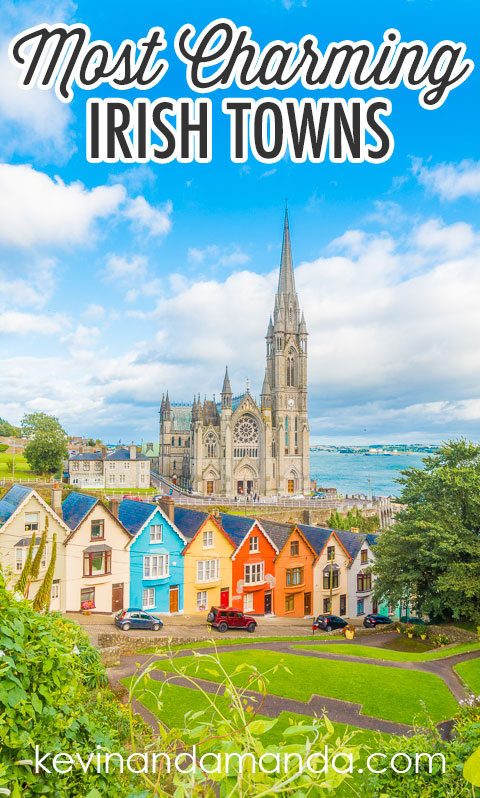 What are you favorite small towns in Ireland?