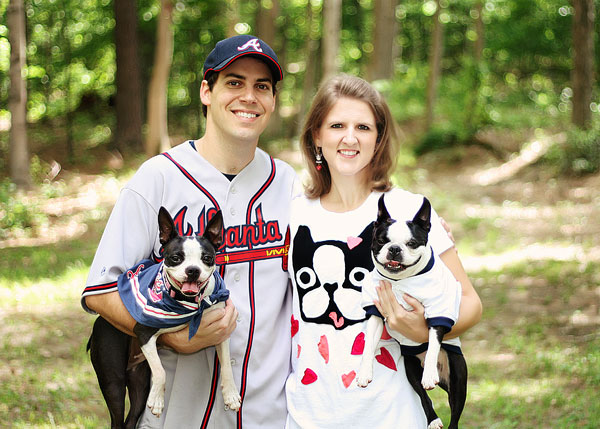 This past weekend was the Atlanta Braves' annual Bark in the Park Day. They have a couple special games a year where you can bring your pup along with you to experience a major league baseball game. Miley and Howie remember all the fun they had last year and are very excited for the game.  (And also very spirited in their Braves jersey & bandana!)
Annnnd henceforth is where I left the big camera at home, so I apologize in advance for the crummalicious pics!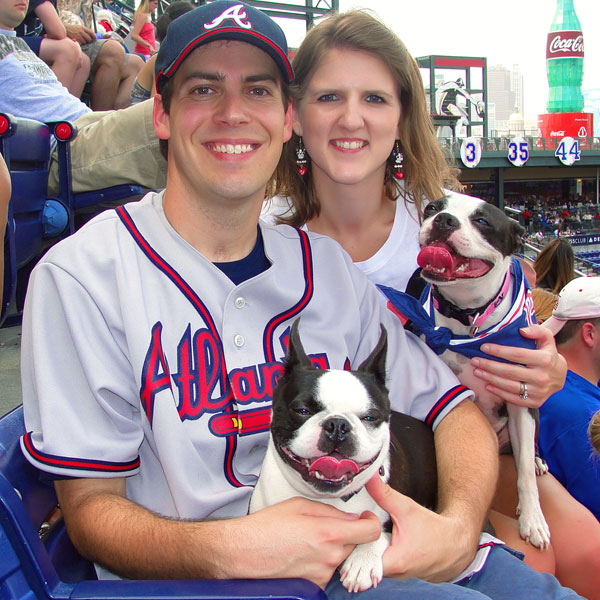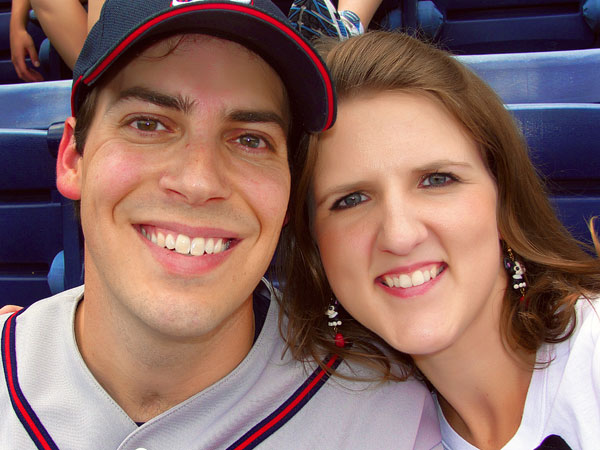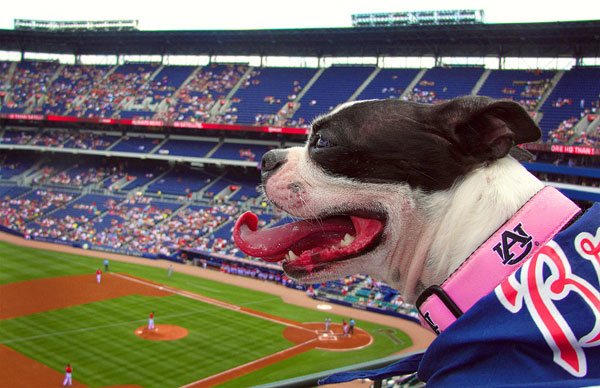 Miley enjoyed the view from our seats, but I think she was really wishing she could go run around on that big outfield.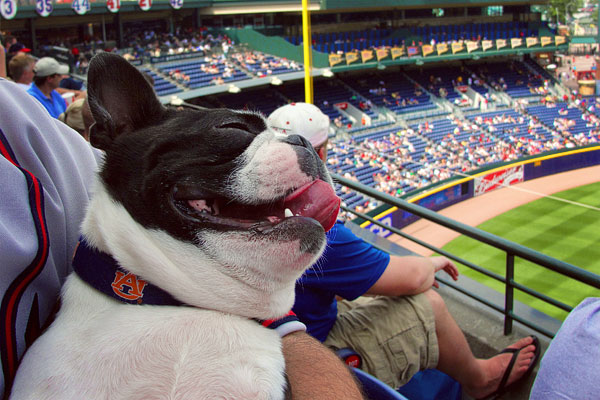 Howie, on the other hand, was just chillaxin', watching the game. Best seat in the house.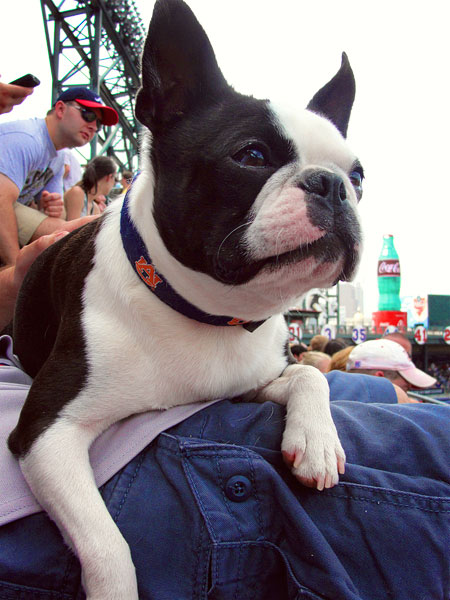 At some point it must've gotten pretty intense. Don't ask me when, I was so busy watching all the pupperonis, I could've barely told you there was a game going on in the background.
And then there was Miley. An ice cream vendor selling doggy ice cream walked by…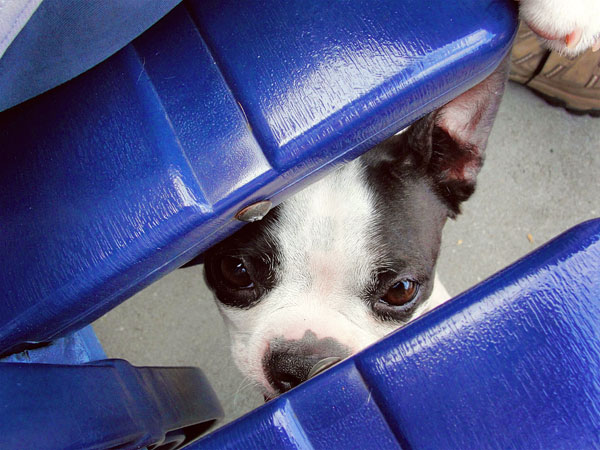 Momma. Gimme da treat.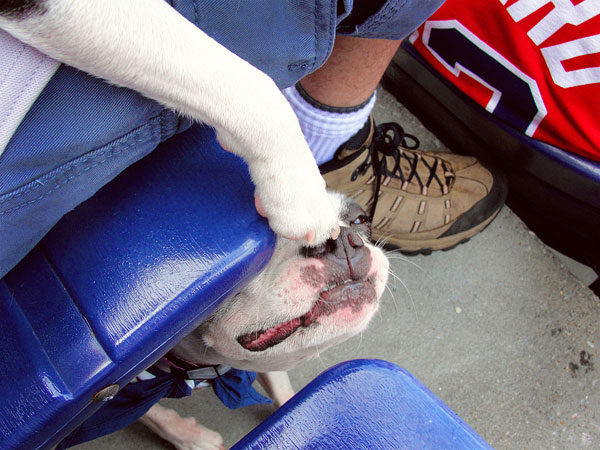 Oof. Noooooo. Not stinky Frito feet.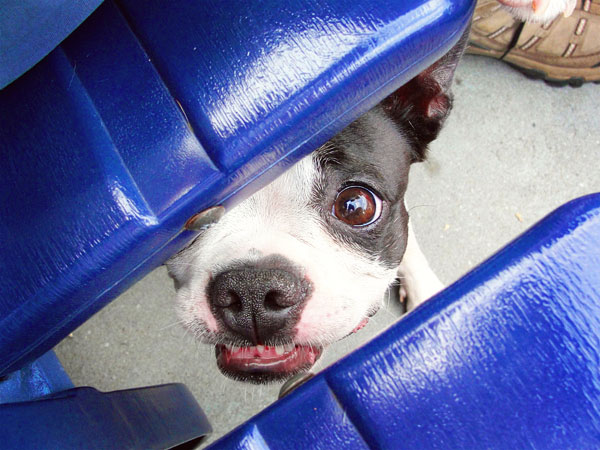 Woman! Da treat!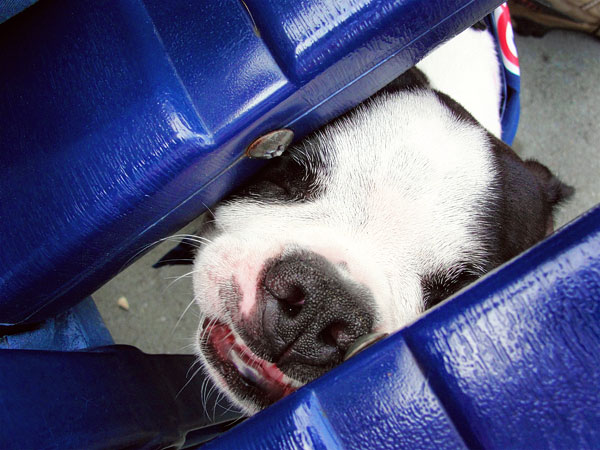 MOMMA GIMME DA TREAT RIGHT NOW! *snarf snarf snarf*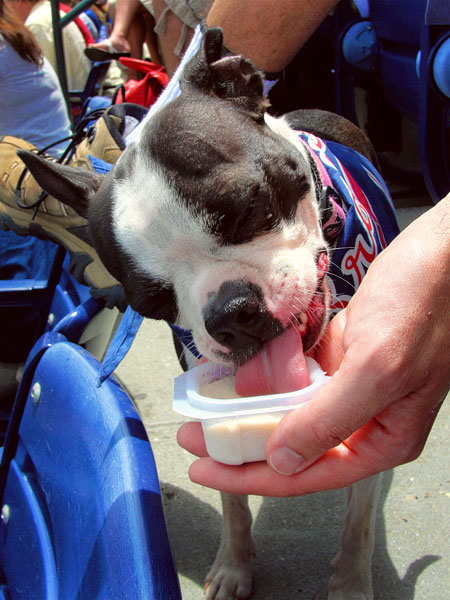 It was $2, and about the size of an ice cube, but apparently, it was worth it…
Anyway…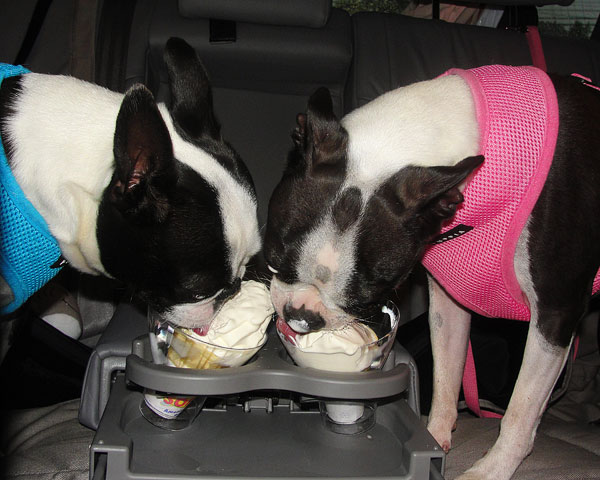 On the way home from Atlanta, we stopped at a Sonic in Tennessee for dinner. I was really craving a big ice water – love their crunchy ice. They messed up our dinner order, so they brought us out free desserts- plus 2 kid-sized ice cream cones for Miley and Howie! Score for the dogs!
(They also got to eat the first grilled chicken sandwich that came out wrong- they thought it was delicious.)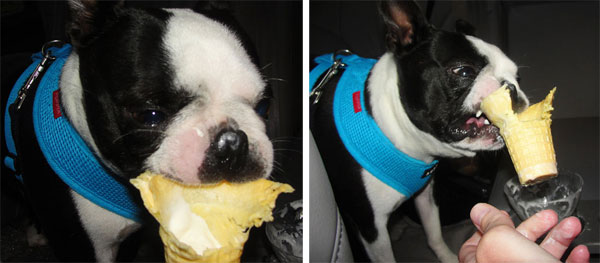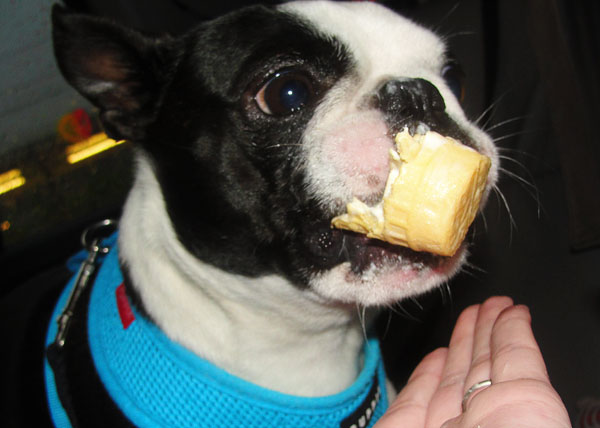 P.S. I promise to never leave the big camera behind again. Ever.
***
Next week I'll be in L.A. with Rocco DiSpirito at the Bertolli event!
(The winner of the giveaway has been chosen and notified)
(I wish I could take you allllll with me!)
Keep in touch with with me next week on Twitter and Facebook – I'll keep you updated every step of the way! :)
Thanks so much for looking – See you next week! :)