I'm leaving for L.A. first thing tomorrow morning to meet Rocco DiSpirito at the Bertolli event– and I can't believe that just one short week ago I had no idea that today, 7 days later, I'd be packing to go to Los Angeles– and tomorrow, I'll be flying into LAX and going to California for the first time ever. Of course, when I got the email Monday morning, the first question I asked myself was "What on earth am I going to wear??"
After liaising with Jenny from Picky-Palate and Jenny, the winner of my giveaway…
Wait. Sidenote. I'm meeting Jenny from Picky-Palate in L.A. I'm also bringing a Jenny with me. Jenny (from Picky Palate) is bringing a Mandy, the winner of her giveaway.  Mandy. Amanda. Jenny. Jenny. Get it? Funny?
I think so. :)
So anyway, after consulting the two fashionable Jennys, we decided L.A. essentials were…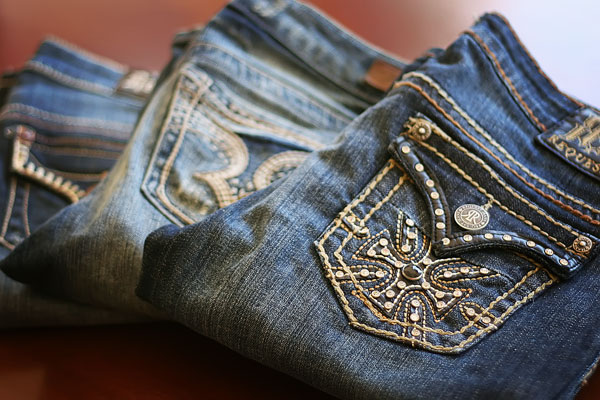 Cute jeans…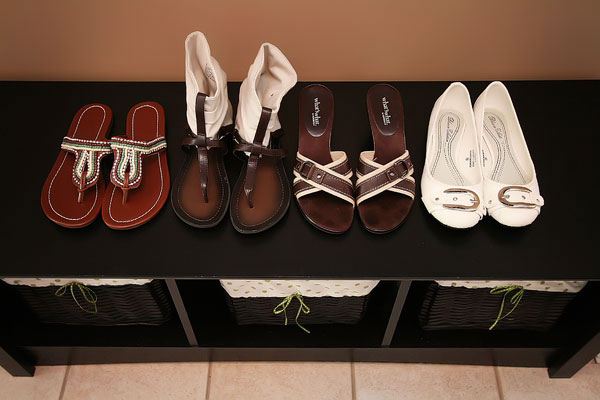 Comfy flats for walking- and shopping! …Did I mention our hotel is 1,584 feet from Rodeo Drive?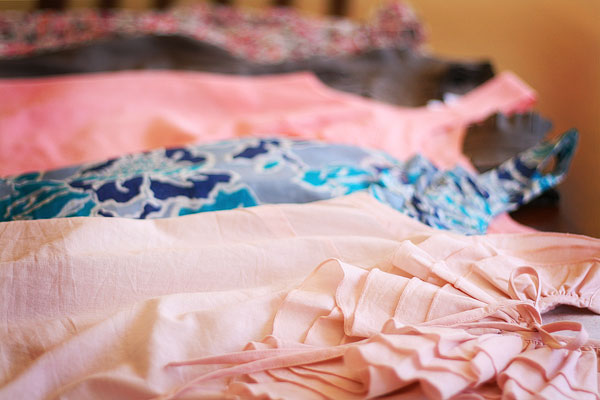 Sweet, ruffly, feminine tops & tanks…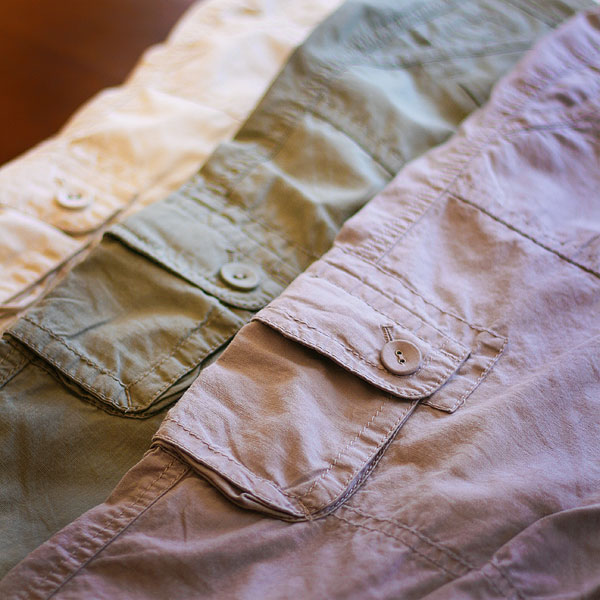 Comfy cargos… Did I mention our hotel is just 7/10ths of a mile from Sprinkles Cupcakes?
How many times do you think I'd have to walk back and forth from the hotel to burn off a dozen cupcakes?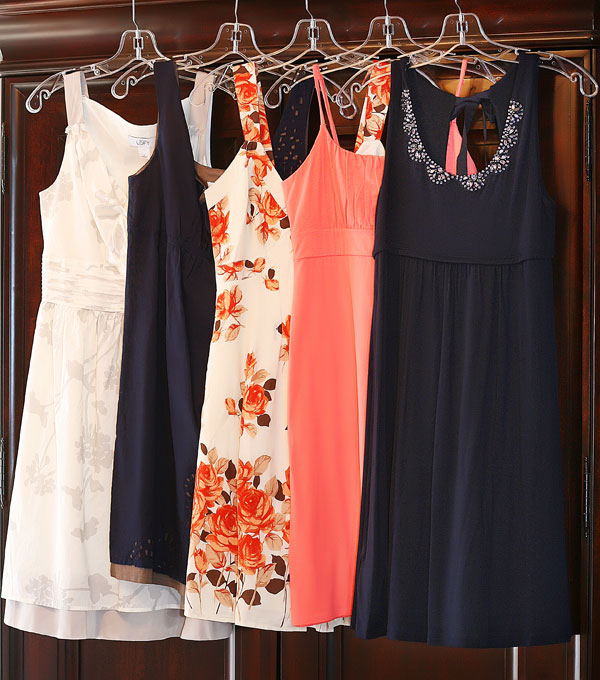 Which dress to wear to meet Rocco??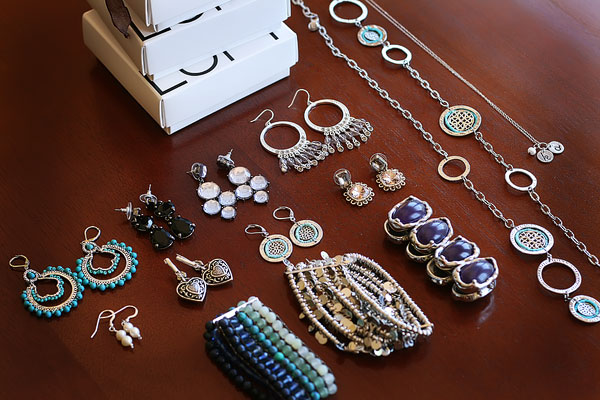 Accessories, including the "must have, goes perfectly with everything from jeans to weddings" pearl earrings from Lisa Leonard (bottom left) and the sweet, subtle "k&a" initial necklace from Her Southern Charm (top right). The heart earrings are from Brighton. Everything else is from Ann Taylor Loft. *facepalm*
Sidenote: I didn't get my ears pierced until I was 20 years old – just before my wedding. I wore pearl earrings for the wedding. I didn't wear earrings again until 6 years later – Valentine's Day 2008. Kevin surprised me with diamond studs. I almost had to get my ears re-pierced just to get them in. I wore them exclusively for a year. Now I feel completely and totally naked if I leave the house without earrings. Why is that?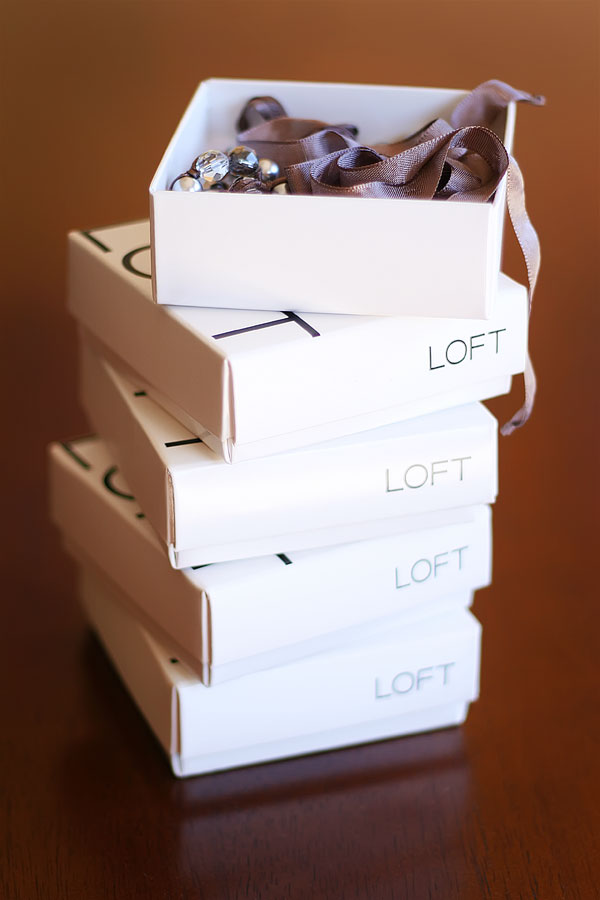 I knew all the shopping and obsessively hoarding boxes from Ann Taylor Loft would come in handy… They make great little travel boxes. :)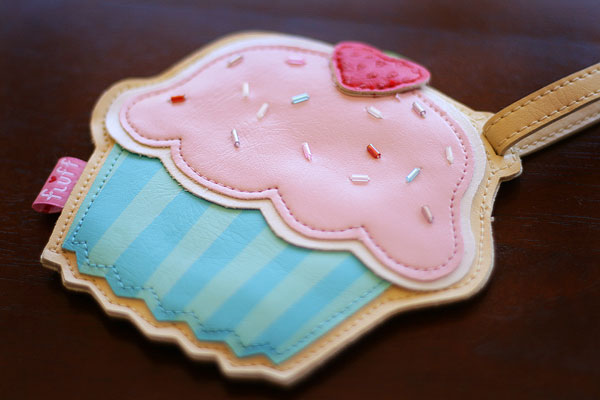 My luggage will be easily identifiable with this sweet cupcake luggage tag. Kevin surprised me with it on our afternoon date earlier this week- we met after work at a The Chocolate Crocodile and split a Snicker's caramel apple & tiramisu truffles. And then he gave me this. We saw it together a few weeks ago at Francesca's, and I thought it was so cute – I said I would "totally get it if I had somewhere to go!"
Little did I know.
***
Keep in touch with me this week while I'm in L.A. on Twitter and Facebook!
(I wish I could take you all with me!)
But I promise I'll keep you updated with every detail of the trip. :)
Thanks for looking! :)